Other Resources

News Archive
The €20,000 Hindemith Prize, awarded each year by the Schleswig-Holstein Music Festival has been awarded to Kazakh composer Aigerim Seilova. The festival artistic director and jury chairman said that her work has 'original sound language that combines fascinating suspense and calm flow in a fascinating way.'
The prize will be awarded during this year's festival (6th July–1st September), which will also feature some of her works.
0 comments
Brexit is not the only European issue that British composers should be thinking about right now. You may have seen, especially from platforms such as YouTube, a concerted action against a draft EU Directive, known as Article 13:
Article 13, at its core, requires that websites observe copyright laws on the content that they host. This means that they cannot argue that they are merely a 'platform', with no responsibility for individual user's posts. If a creator's work ends up on the platform, the creator must be compensated, unless they wish to waive their fees. It also means that platforms would become responsible for copyright infractions, including of musical works. YouTube argues that to police such content—300 hours of videos are posed every minute—would be impossible. Others have suggested that the law might even render animated gifs and memes, which often use copyrighted material, liable and, consequently, threaten freedom of speech.
However, it is the case that performing rights organisations who have the responsibility of paying composers, including the the Société des Auteurs, Compositeurs de Musique in France and PRS in the UK have been been in favour of Article 13. They and others have argued that at present platforms do not pay artists a fair sum for the content that appears on their pages—they are earning revenue that should rightly belong to the creators. They also argue that many of the objections of the platforms are a smokescreen to protect their profits. They say, for example, that Article 13 won't affect individual users (because rights issues will be taken care of by the platform); parodies and memes are already covered by copyright exemptions; that not-for-profit organisations (such as Wikipedia) are likely to be exempt; that small businesses will also be exempt; and that rather than stifling creativity, it is likely to encourage it, since creators will be able to earn more money from their content.
Whether any of this is likely to apply to the UK is an open question, of course. Article 13 currently exists in three draft forms, as proposed by the European Commission and modified by the European Council and European Parliament. The three sides are currently engaged in a 'trialogue' to arrive at a definite text. If this is agreed and ratified before the European elections in May, it becomes a Directive that has to be transposed into member state laws within two years. Even once outside the EU, however, it seems likely that the UK is likely to fall into its regulatory orbit. As such it may be the case that Article 13 leads to new online revenue opportunities for composers over the medium term.
For an explanation of Article 13 and it's implications this excellent video is worth checking out (French but subtitled):
0 comments
Our congratulations to Rebecca Saunders, who has won the Ernst von Siemens Music Prize. The award of €250,000 is made each year to a composer, performer or musicologist who has made a distinguished contribution to contemporary music. Sometimes called the 'Nobel Prize for Music,' it has been criticised for failing to honour women musicians—Saunders is only the second female to have won since it began in 1974.
A recent Saunders Premiere: Yes, for soprano, 19 soloists and conductor
0 comments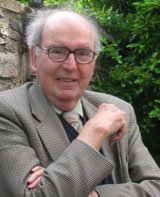 John Joubert
British-South African composer John Joubert died on 7th January. He was 91.
Joubert was born in Cape Town, South Africa and educated in the Anglican Diocesan College in Rondebosch. He began to compose around the age of 15 under the influence of his music teacher Claude Brown, continuing his studies at the South African College of Music with William Henry Bell and at the Royal Academy in London with Theodore Holland, Howard Ferguson and Alan Bush. In 1950 he was appointed as a lecturer at Hull University, moving to the University of Birmingham in 1962. He took early retirement in 1982 in order to concentrate on composing.
Joubert established his composing career with his carol O Lorde, the Maker of Al Thing, which won the Novello anthem competition in 1952. This and subsequent choral works Torches (1951) and There is No Rose (1954) quickly entered the repertoire. Of Torches, Joubert said 'I've even had carol-singers come to the door and singing it, without knowing the composer lives inside." As well as continuing to write church music, Joubert also made significant contributions to the wider English choral tradition in several oratorios: Urbs Beata (1963), The Raising of Lazarus (1970), Wings of Faith (2000/2003) and An English Requiem (2010).
Joubert's style is grounded in the English music that he studied as a young man, including the works of Elgar, Parry and Stanford, though his mature style encompasses Britten, Walton, Janáček, Shostakovich, Stravinsky and others. As with these figures he was comfortable writing in many genres; his output also includes a variety of chamber music, including three string quartets, three symphonies and concertos for violin, piano, bassoon and cello. He wrote seven operas, including Silas Marner (1961), Under Western Eyes (1968), The Prisoner (1973) and Jane Eyre (1987–1997).
Joubert received Honorary Doctorates from University of Durham in 1991 and from University of Birmingham in 2007. He continued to compose well into his retirement, his St Mark Passion, for example, being premiered by the Choir of Wells Cathedral on his 89th birthday. At the age of 90 when asked if he had plans for any further major compositions, he wryly remarked 'If somebody came forward to offer me a major commission with a substantial fee and a suitably distant deadline I might well be tempted…'
John Joubert: Symphony No. 2
0 comments
C:T Talks to composer Bushra El-Turk, whose work 'Mosaic' will be performed by the Pro Youth Philharmonia as part of a series of New Year Concerts exploring themes of 'hope' in an uncertain world.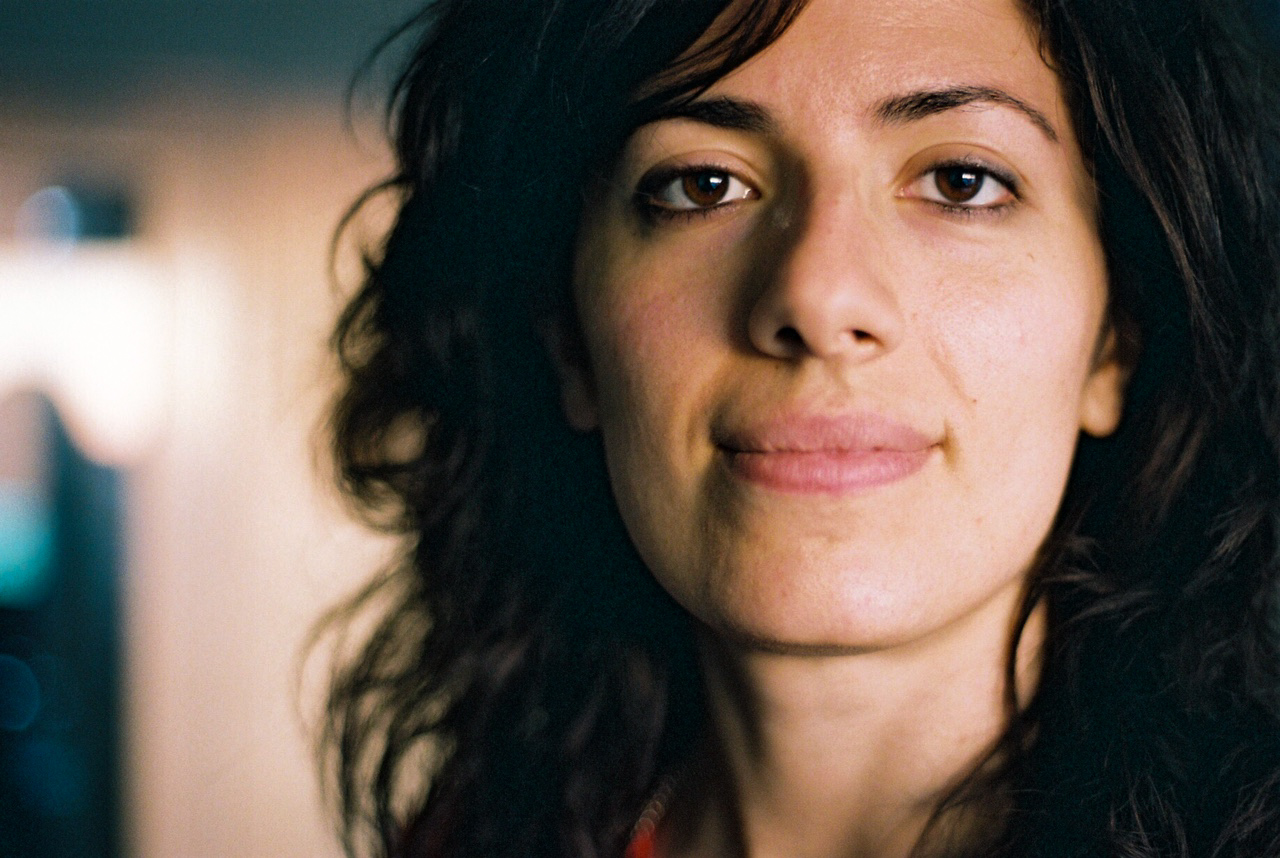 Bushra El-Turk
Tell us a little about the Pro Youth Philharmonia.

International flautist Wissam Boustany founded the Pro Youth Philharmonia training orchestra on the principle of music having the ability to transform lives. His aim was to create a non-competitive environment for advanced music students and emerging professionals to explore and develop their individual talents, with an emphasis on nurture and encouragement.

Before the concerts during the rehearsals, everyone involved is encouraged to engage in workshops and debates on various musical, humanitarian and philosophical topics. This approach is an important part of the orchestra's ethos, ensuring that an "adventurous, inspired and functional atmosphere" is engendered between participants.

How did you come to be involved with the group?

Ten years have passed since Wissam commissioned me to write him and his duo partner Aleks Szram, a piece for flute and piano, 'Marionette'. It's exciting to collaborate together again. He is such a tremendous force in music, a great musician and a wonderful mind.
>> Read the rest of the interview
0 comments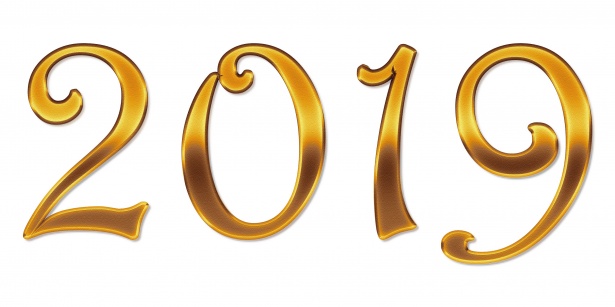 For the perspective of a UK citizen, it is hard not to look forward to the coming weeks and months without a sense of trepidation. At some point in January, presumably before the 21st, Theresa May's EU divorce treaty will finally be presented to the House of Commons. The future of the country will depend very much upon the outcome of that vote. If it is finally accepted, the UK will leave the EU on 29th March, even though the final shape of the future relationship remains, shall we say, 'nebulous.' If it is voted down it opens the possibility of a disruptive 'no-deal' exit or no Brexit at all. It must be considered a complete failure of government that the final outcome is still so unclear.
Why is this relevant to us? As musicians we cannot divorce ourselves from political events—what goes on in the political arena eventually affects us all. A weakened economy means less money for the arts, the removal of free movement threatens our ability to collaborate and work across borders. If this seems depressing, then we should also acknowledge that social turbulence provides opportunities. Art can provide a vital service in terms of social commentary. It can also provide an all-too-welcome means of escape.
There is also, as ever, much to look forward to in the year to come. Living composers with birthday celebrations include Enno Poppe (50th), James Macmillan (60th), John Casken (70th), Heinz Hollinger (80th) and Georg Crumb (90th). It is also 50 years since the death of great German philosopher and occasional composer Theodor Adorno. There are a plethora of new works and the usual round of festivals. You can see complete picks of some of these below.
In the meantime, wherever you are, I wish you a prosperous, musically productive and, above all, Happy New Year.
January
11th Errollyn Wallen and Oliver Christophe Leith, New Work (World Premieres). The Hermes Experiment, St. James Clerkenwell, London.
13th Beat Furrer, Violetter Schnee (World Premiere). Staatsoper, Berlin.
17th Max Richter, New Work (World Premiere). Royal Concertgebouw Orchestra, Concertgebouw, Netherlands.
20th Matthias Pintscher, New Work for Piano and Ensemble (World Premiere). Pierre Boulez Saal, Berlin.
31st Stuart MacRae, Anthropocene (World Premiere). Scottish Opera, King's Theatre, Edinburgh.
February
6th Colin Matthews, Octet (World Premiere). Britten Sinfonia, Wigmore Hall, London.
9th Gavin Bryars, Requiem (World Premiere). Dutch National Ballet, Waterlooplein 22, Amsterdam.
12th–17th Festival Présences, including a portrait of Wolfgang Rihm.
16th Anno Schreier Schade, dass sie eine Hure war... (Tis pity she's a whore). Deutsche Oper am Rhein, Opernhaus, North Rhine-Westphalia, Germany
19th Composition Wales Culmination concert. Hear the latest in composition in Wales, as composers worthy of wider exposure have the opportunity to hear their works performed by the BBCNOW.
22nd–24th Peninsular Arts Contemporary Music Festival 2019. The theme is Multiverse.
23rd Robin Holloway, Trumpet Concerto (World Premiere). Håkan Hardenberger, Bridgewater Hall, Manchester, UK.
28th Yuzo Toyama, Symphony (World Premiere). Symphony Hall, Osaka, Japan.
March
2nd BBSO Total Immersion: Ligeti. Barbican, London.
7th John Adams, Must the Devil Have All the Good Tunes? (World Premiere). Los Angeles Philharmonic, Walt Disney Concert Hall, Los Angeles, California.
12th Unsuk Chin, Gran Cadenza for Two Violins (US Premiere) and Sebastian Currier, Piano Trio (World Premiere). Carnegie Hall, NYC.
24th Shin Donghoon, New Work (World Premiere). LSO, Barbican, London.
25th Panufnik Composers Scheme Workshop. LSO St Luke's, London.
Also in March (dates to be announced)
April
4th Poul Ruders, Accordion Concerto (World Premiere). Danish National Symphony Orchestra, DR Koncerthuset, Copenhagen, Denmark.
13th–28th Aix en Provence Easter Festival.
14th George Crumb, New Work for Percussion Quintet. Lincoln Centre, NYC. Part of George Crumb at 90 celebration.
24th Hèctor Parra, Les Bienveillantes (World Premiere). Opera Vlaanderen, Antwerp, Belgium.
25th John Luther Adams, Become Desert (European Premiere) and Peter-Jan Wagemans, Love, Baby Love (World Premiere). Rotterdam Philharmonic Orchestra, De Doelen: Grote Zaal, Rotterdam.
28th Detlev Glanert, Oceane (World Premiere). Deutsche Oper Berlin, Germany.
May
1st Harrison Birtwistle, New Work (World Premiere). London Symphony Orchestra, Barbican, London.
2nd Louis Andriessen, The Only One (World Premiere). Los Angeles Philharmonic, Walt Disney Concert Hall, Los Angeles.
4th Sebastian Currier, Aether for violin and orchestra (World Premiere). Baiba Skride, Boston Symphony Orchestra, Symphony Hall, Boston.
10th–26th Norfolk and Norwich Festival.
12th–4th June Prague Spring International Music Festival.
17th Tansy Davies, New Work (World Premiere). Concertgebouw, Amsterdam.
17th–26th Bath Festival.
18th–24th Vale of Glamorgan Festival.
24th–31st St. Davids Cathedral Festival.
30th Bernhard Lang HERMETIKA IX 'vox angeli II' (World Premiere). Nadar Ensemble, Concertgebouw, Bruges.
Also in May (details tbc)
The Festival of English Music.
June
2nd Music of Today: Composers' Academy (3 World Premieres). Hear pieces from Philharmonia Orchestra's composing programme. Philharmonia, Royal Festival Hall, London.
5th Max Richter, New Work (World Premiere). Aurora Orchestra, QE Hall, London.
7th–23rd Aldeburgh Music Festival.
9th Liam Mattison, New Work (World Premiere). LSO, Barbican Hall, London.
15th Mark Simpson, Clarinet Concerto (World Premiere). Bridgewater Hall, London.
21st–27th St. Magnus International Festival.
25th Jorge Argüelles, Como un juego de niños (World Premiere). Auditorio Nacional de Música, Madrid.
Also in June (details tbc)
July
2nd Fernando Valázquez, Cantata del solsticio de verano (World Premiere). Orquesta de la Comunidad de Madrid, Auditorio Nacional de Música, Madrid.
5th–21st Buxton Festival. A marriage of opera, books and music, including some by contemporary composers. Buxton, Derbyshire.
6th–1st September Schleswig-Holstein Music Festival
8th–20th Soundscape. Maccagno, Italian Alps.
15th Elena Kats-Chernin, Whiteley (World Premiere). Opera Australia, Sydney Opera House, Sydney.
19th-14th September BBC Proms. Programme not currently available, but there will be premières aplenty.
20th–31st August Salzburg Festival.
Other July festivals (dates tbc):
Schlern International Music Festival
Tête à Tête Opera Festival. Described as 'our most imaginative opera laboratory', the festival focuses entirely on new music.
'Aix en Provence Festival. 'Aix en Provence, France.
August
2nd–26th Edinburgh International Festival. Programme not yet available, but there is usually a good selection of new music.
5th–7th High Score Festival. Contemporary music festival and classes. Pavia, Italy.
22rd–27th Presteigne Festival. Artistic innovation, musical discovery and, of course, new works in the Welsh Marches. Presteigne, Powys.
September
6th–29th Beethovenfest, Bonn.
Also in September (dates tbc):
13th–22nd Oslo Contemporary Music Festival.
27th Francesco Filidei, L'innondation (World Premiere). Opéra Comique, Salle Favart, Paris.
October
Also in October (dates tbc):
Wien Modern. Festival that focuses on contemporary music. Vienna, Austria.
Sound. North East Scotland's Festival of New Music. Various venues.
Festival 20/21 and Transit. Leuven, Belgium.
November
9th Tansy Davies, New Work. Elaine Mitchener, London Sinfonietta. Kings Place: Hall One, London.
15th–24th Huddersfield Contemporary Music Festival.
22nd Ed Frazier Davis, New Work (World Premiere). Melbourne Symphony Orchestra, Arts Centre, Melbourne.
28th Judith Bingham, String Quartet (World Premiere). Sacconi Quartet. Kings Place: Hall One, London.
December
4th Nico Muhly, Concerto for Violin and Strings (World Premiere). Australian Chamber Orchestra, Melbourne Recital Centre, Melbourne.
Also in December (date tbc):
Spitalfields Winter Festival.
0 comments
In 2018 C:T celebrated Leonard Bernstein's 100th birthday; congratulated the many composers who received honours, awards and prizes; reviewed recordings; interviewed composers and mourned the loss of some much-loved colleagues.
It was also hard to ignore the ongoing political fiasco that was Brexit…
January started with the Department for Exiting the EU releasing its Creative Industries Sector Report. It showed that, amongst these industries music is uniquely exposed, given that in terms of its exports, 56% go to the EU, compared to 45% for all creative industries and 39.4% in the UK as a whole. Unsurprisingly Britain's creative leaders urged the UK government to retain freedom of movement, a request that fell on deaf ears. Elsewhere a storm brewed over a school charging pupils to study GCSE music. At the end of the month C:T chatted to Nigel Osborne, an inspirational composer who had just been recognised for his humanitarian work.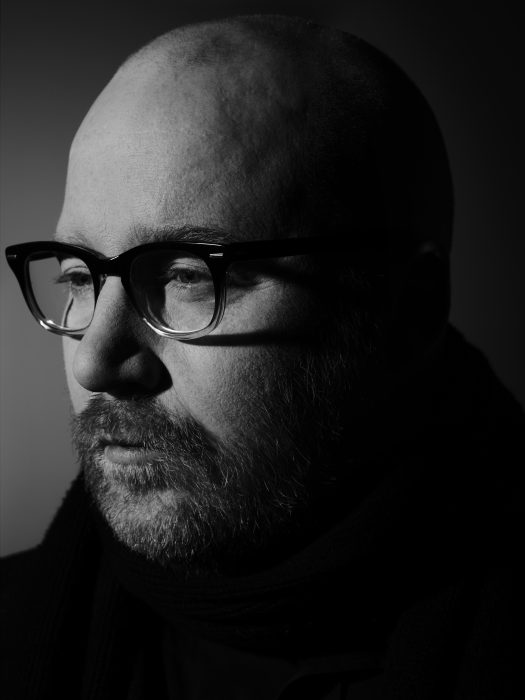 Jóhann Jóhannsson
In February composers László Melis and Jóhann Jóhannsson died. At just 48 the loss of Jóhannsson, an exceptional film music composer, was a particular blow. An article on another site made me question the veracity of some composition competitions, including those listed on our own site. Caveat Emptor. There were congratulations, meanwhile, for composer Kaija Saariaho, who was announced as the winner of the 10th edition of the BBVA Foundation Contemporary Music Award.
Having been blown away by a small piece included on a Christmas CD, I had been keen to interview composer Sadie Harrison. I finally got round to this in March. It was also the month in which I discovered the music of Philip Venables through his debut CD, Below the Belt. One of the works felt like an anthem for our times.

In April Mark-Anthony's children's opera Coraline, had a mauling from Telegraph critic Hugh Canning. This led to a Twitter spat and Turnage promising to quit opera. Canning did his best to apologise:
We mourned the death of three composers: Canadian Robert Joseph Rosen, Briton James Wishart and American Donald H. Keats. Veteran composer and teacher Samuel Adler, meanwhile, was celebrating his 90th birthday and Jennifer Higdon the receipt of the Michael Ludwig Nemmers Prize in Music Composition. On 23rd I chatted to German composer Moritz Eggert about his life, motivations and new CD.
In May we learned that Paul Kildea's hypothesis that Benjamin Britten died of syphilis was probably not accurate. We also learned that most composers seems to have died from the disease. Except that they probably didn't either. Of more immediate import was the sad loss of two other composers: New York-based Matt Marks, who was only 38 and Glenn Branca, who was 69.
In June it was announced that the BBC, including the BBC Symphony Orchestra, were to leave their iconic Maida Vale Studios. I chatted to British composer Edward Gregson who, ten years into retirement from a distinguished academic career, was and is composing more vigorously than ever. There were congratulations, meanwhile, for PRS Open Fund and Women Make Music recipients and also for Péter Eötvös, who won Germany's Goethe Medal.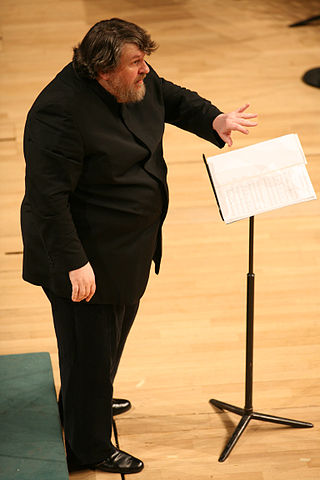 Oliver Knussen
July began with a real body-blow: the death of British composer and conductor Oliver Knussen at the age of just 66. There was an outpouring of tributes on social media. C:T marked the 50th birthday of British composer Kenneth Hesketh with an interview in which he reflected upon his work to date, current inspirations and the things he wished he'd known when starting out. There were more Brexit worries as the director of the Womad Fesitival complained about the 'difficult and humiliating' visa process for visiting performers—a process that might also apply to European nationals playing in the UK (and vice versa). In his 100th birthday year an electrifying Bernstein video was doing the rounds on social media…
In August I reflected further on the Womad controversy and why we should all be worried about Brexit. I also discovered a project aiming to unearth lost masterpieces written by forgotten female composers. There were congratulations for composers selected for the LSO Soundhub and Jerwood Composer+ and sadness at the loss of Israeli composer, conductor and teacher Noam Sheriff at the age of 83.
In September I interviewed one of the UK's bright young things, composer Kemal Yusuf, who also co-founded the London Graduate Orchestra. We learned that less money after Brexit was likely to culturally impoverish the very areas that voted for it. At the end of the month the Musicians' Union called for a special post-Brexit touring visa for musicians. I looked forward to Leuven's Festival 20/21 and interviewed one of its artistic directors, Maarten Beirens.
October began with the rather encouraging news that Simon Rattle had 'discovered' a nonagenarian composer. This caused me to wonder just exactly who she was? A few days latter came the terrible shock of learning that Janáček scholar John Tyrrell had died. He had been a wonderful friend and support to me and many others at Cardiff University. In the middle of the month I attended the Transit Festival, part of Leuven's Festival 20/21. There was much to enjoy. On 20th 700,000 people marched for a people's vote on the final Brexit deal.
The People's March had been roughly timed to coincide with the expected 'meaningful vote' on May's deal with the EU, but the negotiations dragged on into November. When she eventually brought the deal back, on 15th all hell broke loose. Amidst the furore on 16th–25th the Huddersfield Contemporary Music Festival got on with the business of making music, with 15 world premieres. At the end of the month I interviewed composer Philip Venables, who spoke with with wit and honesty about his life, works and the UK's political predicament.
December began with many congratulations to this year's British Composer Award winners. A peak below this blog also reveals my review of Jon Deak's splendid Passion of the Scrooge.
Politically December has so far been as unnerving as any other Brexit month. When will the chaos stop?
0 comments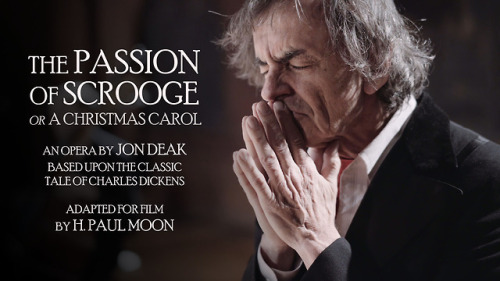 Jon Deak's The Passion of Scrooge or A Christmas Carol, for baritone and ensemble is a setting of Charles Dickens' well-loved seasonal story, written back in 1997/8. The libretto, which was prepared by the composer in collaboration with Isaiah Sheffer, is traditional in its approach, preserving the story's essential elements—Scrooge, Bob Cratchit, Tiny Tim and the visitation of the three spirits. What elevates this setting is Deak's brilliantly atmospheric score, which skilfully integrates everything from Hollywood schmaltz to Schoenbergian monodrama.
This new version was made by independent filmmaker H. Paul Moon, the same man who put together Absolute Beauty, a superb life of Samuel Barber back in 2017. The filming of the work itself is done with grace and a wealth of musical understanding, camera angles and instrumental spotlighting feeling natural and unintrusive. At key moments Moon also chooses to cut in scenes from the 1935 cinematic adaption of the story, Scrooge. These help to set the scene, even though it is debatable whether they are necessary in a story this familiar.
There is a further element that is more problematic. The film is billed as an 'opera within an opera.' In this second layer the action cuts away from the stage performance to the composer, who appears to muse upon the act of composition and to draw parallels between Dickens' story and his own life. The problem is that this element feels grafted on, not properly integrated. As such it interrupts the drama, breaking rather enhancing the spell cast by the work.
Performances are excellent. Soloist William Sharp is an effervescent presence, carrying the drama with passion, persuasion and good acting chops. The 21st century consort play stylishly under the direction of Christopher Kendall.
Without the 'opera within an opera' this recording would have been an easy Christmas recommendation. As it stands it is worth considering, just understand that there are caveats.
0 comments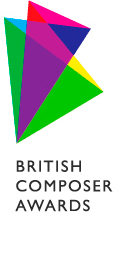 Congratulations to this year's British Composer Award winners, who were announced in a ceremony at the British Museum last night. There were twelve categories, with the winners as follows:
Amateur or Young Performers
Microscopic Dances by Oliver Searle
Chamber Ensemble
Libro di fiammelle e ombre by James Weeks
Choral
In the Land of Uz by Judith Weir
Community or Educational Project
The Umbrella by Liam Taylor-West
Jazz Composition for Large Ensemble
Afronaut by Cassie Kinoshi
Jazz Composition for Small Ensemble
Close to Ecstasy by Simon Lasky
Orchestral
Deep Time by Harrison Birtwistle
Small Chamber
Unbreathed by Rebecca Saunders
Solo or Duo
The Harmonic Canon by Dominic Murcott
Sonic Art
Halfway to Heaven by Emily Peasgood
Stage Works
Shorelines by Oliver Coates
Wind Band or Brass Band
The Turing Test by Simon Dobson
In addition there were two special categories presented to those who have made a special contribution to new music:
British Composer Award for Innovation
Trevor Wishart
British Composer Award for Inspiration in association with the Music Publishers Association
Sally Beamish
More information available here.
0 comments
Christian Morris talks to composer Philip Venables. One of the most exciting voices of his generation, his works fearlessly confront issues of sexuality, politics, gender and violence. In 2017 he won a British Composer Award for his opera 4.48 Psychosis and his recently premiered Concerto for Violin, Venables Plays Bartok received critical acclaim after its premiere at the BBC Proms.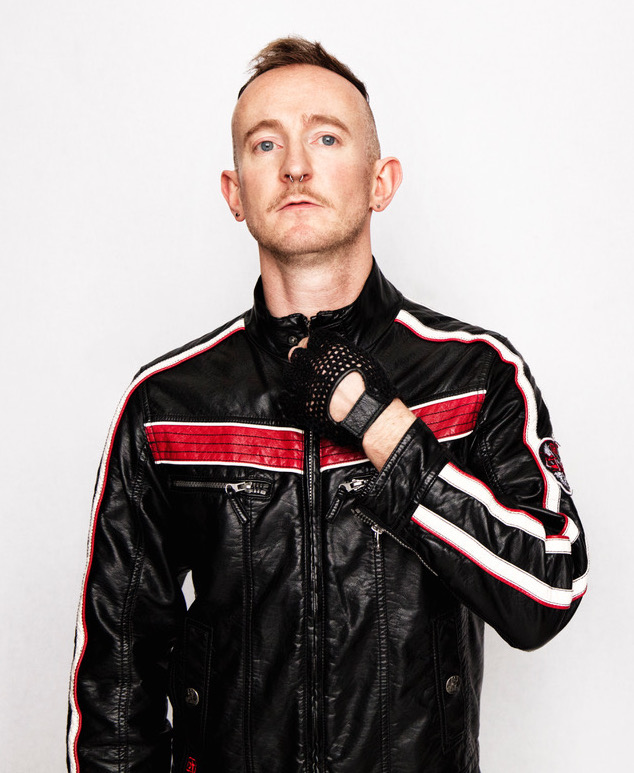 Philip Venables, photo Harald Hoffman
Tell us something about your background.

I was born and grew up in Chester. I'm not from a musical family so I started learning the violin in primary school through the county music service. Then I was at a state comprehensive school with, luckily, a very good Head of Music who encouraged my composing. But I then went to study science as an undergraduate. That was ok, but then, after my degree, I decided I wanted to do composing seriously, so I went to the Royal Academy to do a Masters. That was really when I started composing properly, more than as a hobby.

So your early experience was through free tuition...

Yes, I even got a free violin, or at least very cheaply, I seem to remember. In fact the lessons weren't totally free - we paid a small amount, but it certainly was really accessible.

How did you start composing? What persuaded you to compose rather than, say, play the violin.

Well I was a terrible violinist! There was that!
>> Click here to read the full interview

0 comments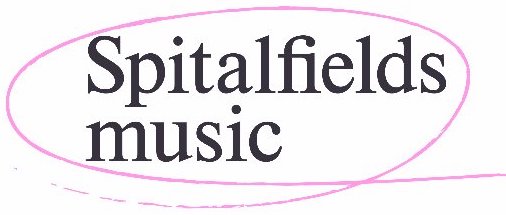 This years's Spitalfields Music Festival (1st–9th Dec) will examine the connections that span many centuries and genres of English music, seeking out connections between old and new.

On 4th the Coveyard, a group of musicians 'committed to rearrangement, reinterpretation and reinvention' will explore the songs of Henry Purcell through the prism of rock music. There will be five productions (4th–9th) of composer Shiva Feshareki's site-site-specific work Unknown, Rememebered, which combines Handel's La Lucrezia with a setting of lyrics by Joy Division and Haroon Mirza's film installation The Last Tape. The music of an American composer with a profound understanding of the English choral tradition, Nico Muhly, will be explored alongside music by Renaissance masters John Sheppard and Thomas Tallis on 7th.
There will also be a focus upon Canadian musicians and composers. These include the music of Nicole Lizée, Christopher Mayo and Richard Reed Parry in a concert on 5th. Parry's piece is based upon his own heartbeat, an idea that has been taken as a starting point for a composing project with local primary schools performed on the previous day.
On 6th there will be an another chance to experience a site-specific work by Shiva Feshareki, her GABA-analogue, in which the audience will be invited to walk amongst the players and around the space. The concert will also include Anna Meredith's Barchan and a performance of Stravinsky's Firebird Suite.
The festival takes place in venues across Tower Hamlets, London.
0 comments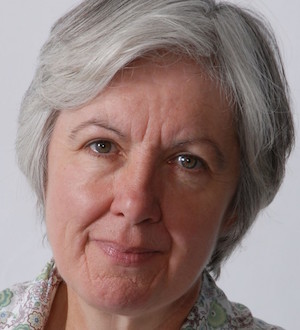 Judith Weir has been announced as this year's commissioned composer for King's College Cambridge's Festival of Nine Lessons and Carols.
The tradition of commissioning a new carol for each service was begun by the present director, Stephen Cleobury, in 1983. This will be his last commission before his retirement next year.
There is a certain circularity in the choice of Weir—she is an alumna of King's and composed an anthem in 1985, near the beginning of Cleobury's time at the Chapel. This makes her one of only two composers, the other being Richard Rodney Bennett (1986 and 1999), to have been commissioned twice. Her carol O Mercy Divine, will be written for choir and cello.
Speaking about the selection of Weir, Cleobury said:
"I am delighted that Judith has accepted the College's invitation to compose a carol for this very special year which sees the 100th anniversary of A Festival of Nine Lessons and Carols. A previous commission from Judith in the series, Illuminare, Jerusalem, was written for the same service in 1985 and has come to be regarded as one of the finest contemporary carols of recent times. We are proud to count Judith among our many prestigious alumni, and it is a personal delight to have been able to ask her to write this carol for my last Christmas here at King's."
Judith Weir's, Illuminare Jerusalem, performed by King's in 2010
0 comments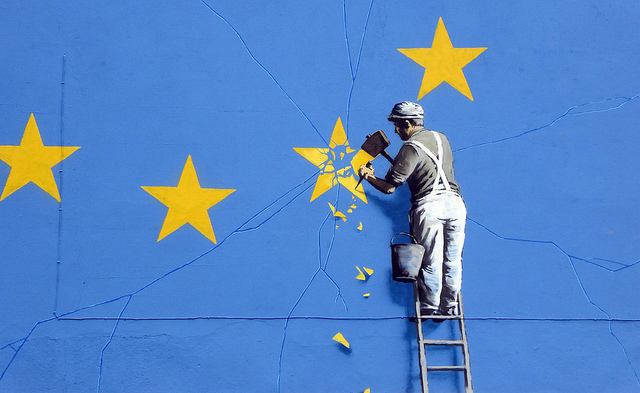 Over the last two-and-a-half years I have come to admire those people for whom Brexit is a turnoff. The mere mention of the word produces a glassy-eyed look, or, perhaps the begrudging phrase 'I wish they'd just get on with it' (rather ignoring the fact that what 'it' is is exactly the problem). For me it seems to have become an anxiety-inducing obsession. A day like this, when the news is arriving think and fast, leaves me glued to every available news outlet.
As I write, after six government resignations, it seems that May's deal is dead. We find ourselves in deep constitutional waters. In trying to interpret the mandate given by the British public in 2016 Theresa May has tried, above all else, to accommodate the wishes of the hard Brexit lobby in her own party. Her responsibility as Prime Minister not to crash the economy, not to ignite a sectarian conflict in Northern Island and, frankly, not to ignore objective reality meant, however, that compromise was a necessity. That compromise, unsurprisingly, has pleased nobody.
A survey before the EU referendum in 2016 showed that 96% of those within the UK's creative industries were against Brexit. Our own straw-poll amongst composers (admittedly a small sample), conducted shortly after the vote, confirmed that bias. If, for any reason, you need to understand the reasons why Brexit might be bad for composers and musicians more generally, I would strongly suggest taking a look at the blog posts of composer Howard Goodall, who has argued perceptively on the benefits that the EU brings in terms of freedom to work and copyright law.
As political events unfold it is important for us to understand what is at stake. May's deal, a messy compromise, might have brought with it a measure of stability. It is not, however, surviving contact with reality. Instead, hard Leavers and Remainers are playing a high-stakes game that drives us away from compromise and to the extremes, the former towards a purer (and potentially catastrophic) hard Brexit, the latter to revisit the question in a second referendum. The difference between the two, it might be argued, is that the Leavers never had a mandate for a disruptive hard Brexit, so to seek that outcome without further reference to the people is democratically questionable. Remainers, on the other hand, are offering the prospect of settling the question once and for all in a referendum where all options are on the table. This is, then, surely the way forward.
As such I would suggest now is a good time to reengage in this debate. Dash off an email or, even better, a letter to your MP, say something on Twitter. Keep it civil but get engaged. We are not without agency in this debate. Though many MPs are cautious about changing their minds, they will respond to the wishes of their electors, just so long as they are expressed in sufficient numbers.
0 comments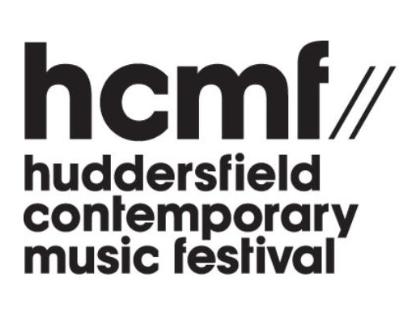 This year's Huddersfield Contemporary Music Festival (16th–25th November) will feature 15 world premieres, including works by Scott McLaughlin, Nicole Lizée, Christopher Fox, Anna Meredith, Catherine Kontz, Monty Adkins, Matt Wright, Martin Arnold, Supriya Nagarajan and James Dillon.
The festival's composer-in-residence, Christian Marclay, is also known as a visual artist—his hugely successfully video art work The Clock, for example, has toured the world since its creation in 2010 (it is currently on show at the Tate, London). His new work, Investigations, for 20 pianos and 20 players will receive its premiere at the festival on 18th. Other works of his will include the UK premiere of To Be Continued, a graphic score made from found comic books, on 16th; Ephemera, based upon a collection of newspaper advertisements, magazine illustrations, restaurant menus and other disposable printed matter, on 19th (and performed twice); and Screen Play, in which performers respond to a projected musical score, on 20th. Thoughout the festival there will also be an exhibition of the scores that provide visual cues for the works performed.
Of the other concerts there will be some 70 UK premieres, many of which will feature works from the festival's international partners. The Netherlands will be represented by 10 concerts involving Dutch musicians, including works by emerging composers Chaz Underriner, Graham Flett, Jan-Peter de Graaff, Celia Swart and Aart Strootman. There will also be a focus on Swedish music, including the UK premiere of Malin Bång's Kudzu (21st) and performances of works by Johan Svensson, Hanna Hartman and Joakim Sandgren (23rd).
The full programme is downloadable, here.
0 comments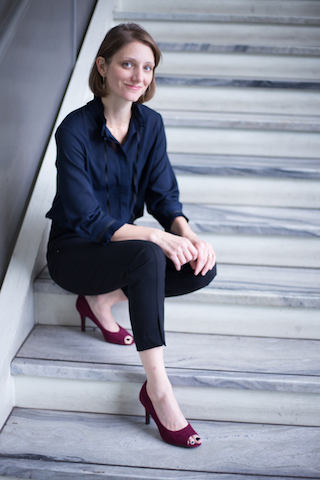 Vanessa Rose. Photo Credit: Julia Gang.
On 30th October Anne LeBaron, Board Chair of America Composers Forum, announced the appointment of Vanessa Rose as their new President and CEO from 1st January 2019.
In appointing Rose, LeBaron said:
"Vanessa uniquely stood out for her years of experience in structural and creative development with outstanding contemporary music ensembles that are fiercely committed to supporting the music of living composers….We are all elated with the selection of Vanessa to lead the American Composers Forum as she channels her enthusiasm for composers into new potentials and endeavors. We look forward to her leadership in fortifying existing initiatives as well as creating new programs for serving our composer members, while also increasing the national and international visibility of ACF."
ACF was formed in 1973 to support the work of composers outside academia, and has since grown into an organisation with around 2000 member in all 50 states.
More here.
0 comments
Congratulations to composer Rachel Portman , who has just won the German Film Music Prize. This adds to her growing collection of honours, including an Oscar for Emma in 1996, Oscar nominations for The Cider House Rules in 1999 and Chocolate in 2000, an OBE in 2010 and an Emmy Award in 2015.
Portman's impressive back catalogue includes more that 100 film, television and theatre scores, including The Manchurian Candidate, Oliver Twist, Hart's War, The Legend of Bagger Vance, Beloved, Benny and Joon, Life Is Sweet, Never Let Me Go, Grey Gardens, The Duchess, One Day, The Vow, Snow Flower and the Secret Fan, The Lake House, Infamous, Mona Lisa Smile, The Human Stain and the children's opera The Little Prince.
(See more, here)
0 comments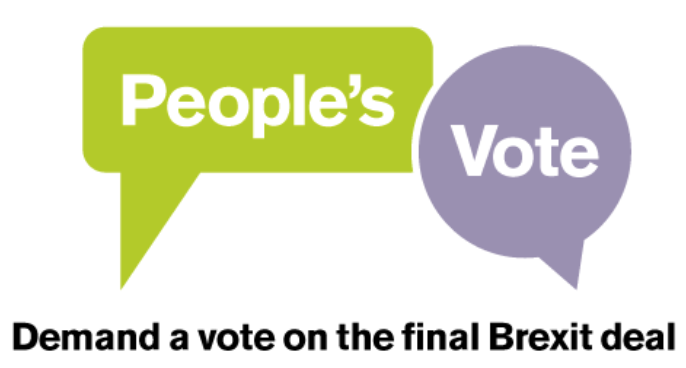 Melvyn Bragg has added his voice to debate on how Brexit will affect the art in the UK, saying in the House of Lords:
Today our musicians travel freely; connections are essential in the global creative world. Post Brexit there will be no guarantee of free movement across Europe. In 2016, our orchestras made 96 visits to 26 different EU countries, according to the Association of British Orchestras – impossible to imagine after Brexit.
This comes after an intervention by Howard Goodall in the Independent three days ago:
One by one, UK industries have presented politicians with the dire consequences of Brexit for our sectors. What have we had in response? Ministers who say, "We know your industry better than you", or, "You're making this stuff up to scare people", or, simply, "F**k business"
And an open letter from UK musicians to Theresa May published in the Guardian on 6th October.
Goodall's piece also back the idea of a people's vote on the final deal:
None of the detail about Brexit's impact on our industry – about the job losses, the closing and relocating of businesses – was known to the public when they voted in June 2016. I do not believe many sincere people would have voted Leave if the truth about its consequences had been clearly explained to them. That is why they need the chance to reconsider, and why we are calling for a people's vote.
Anyone who feels moved by such arguments might consider joining the People's Vote Final Say March, which will be held from 12pm tomorrow in central London. It is promising to be even bigger than the march held in June 2018, which was estimated at 100,000. Free buses have been laid on from major UK towns and cities. More details on the People's Vote website.
0 comments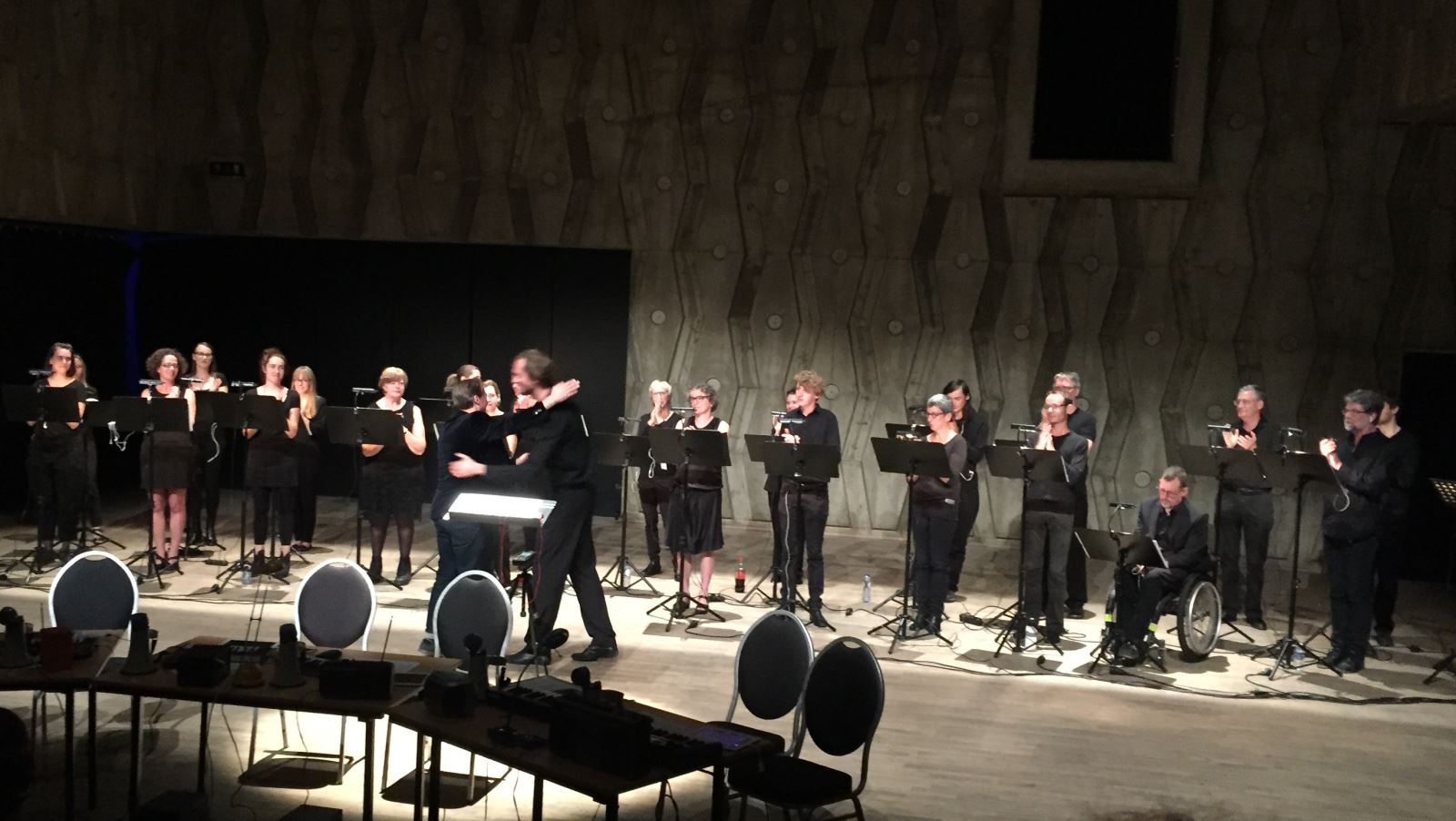 Bryn Harrison after the world premiere of First Light
Leuven's Transit Festival came to a close last night with Jessie Marino's bewilderingly Nice Guys Win Twice. Blurring the line between music, theatre and visual art one was left impressed by the means, even if one was ultimately unsure of the message. The work ended on a strikingly visual note, a shoal of radio controlled goldfish sent swimming towards the audience. You couldn't deny it was entertaining.
The rest of the weekend festival provided variety in abundance. There was finely worked and serious concert music, most notably James Dillon's Tanz/haus, whose sometimes brittle Boulezian textures enchanted the ears. There was a concert of pop-inflected songs, a perfect late night palette cleanser with VONK ensemble; a concert project involving amateur players, the composers providing imaginative and effective solutions to the challenges that this kind of writing poses; there were deconstructed and reconstructed instruments with the Tiptoe Company; and absurdist theatre (and much more) with the Nadar Ensemble.
Across the weekend several works stood out. Bryn Harrison's First Light was one of the pieces written for amateur performers, in his case for a choir of 24 singers. His approach, which involved giving each singer a single pitch, was astute and allowed the group to perform the work with real authority. Mostly, however, one was left impressed by the piece itself, the slow inevitability of its transformations, the shimmering beauty of its surface. Alexander Chernyshkov's of the enlightened state of walruses, performed by the Nadar Ensemble had something of the circus about it, with two unexpected interventions, from a man wearing a mutant tuba and a drummer not quite in command of his apparatus. It was striking, however, that this piece succeeded where other more tricksy works failed, by being sufficiently musically interesting—in particular I enjoyed its Berio-like textural playfulness and clever interactions with a mechanical device mounted upon a table. Frederik Neyrinck's 4 Fragements, for bass clarinet and double bass, played on Sunday afternoon, kept visual trickery to minimum, the players simply changing position between each of the four movements. The writing was exquisite, a compelling marriage of musical content and extended instrumental technique.
Amongst other audience members opinion differed widely as to what counted amongst the festival highlights (even though it was striking how many of those I spoke to mentioned Neyrinck's work). Whilst disagreeing with one person, who also happened to be a Dutch musicologist, I predictably offered 'in taste there are no arguments', as a way of settling things. The Dutch riposte, he helpfully said, was that 'if you have no argument then you have no taste'. Happily, amidst the disagreements, Transit provided something for all tastes, a splendid weekend of innovative music-making. I think we both went home happy.
0 comments
Congratulations to young Scotsman Gregor Forbes, who is the first composer to win the International Hanns Eisler Scholarship by the City of Leipzig. He will receive 5000 euros and be invited to spend five months in the birth house of Hanns Eisler in Leipzig.
The Marie-Josée Kravis Prize for New Music is awarded by the New York Philharmonic for to a composer that has shown 'extraordinary endeavor in the field of new music.' Previous winners are Louis Andriessen, Per Nøgård and Henri Dutilleux. On 11th October Unsuk Chin was announced as the next recipient. She will receive $200,000 and a commission for the New York Philharmonic. Commenting on the announcement Chin said 'I am deeply honoured to have been bestowed with The Marie-Josée Kravis Prize for New Music, having such great respect and admiration for my predecessors and for the New York Philharmonic…I hugely admire the New York Philharmonic's commitment to new composers and I am thrilled to have a chance to collaborate with them on a new work of mine.'
0 comments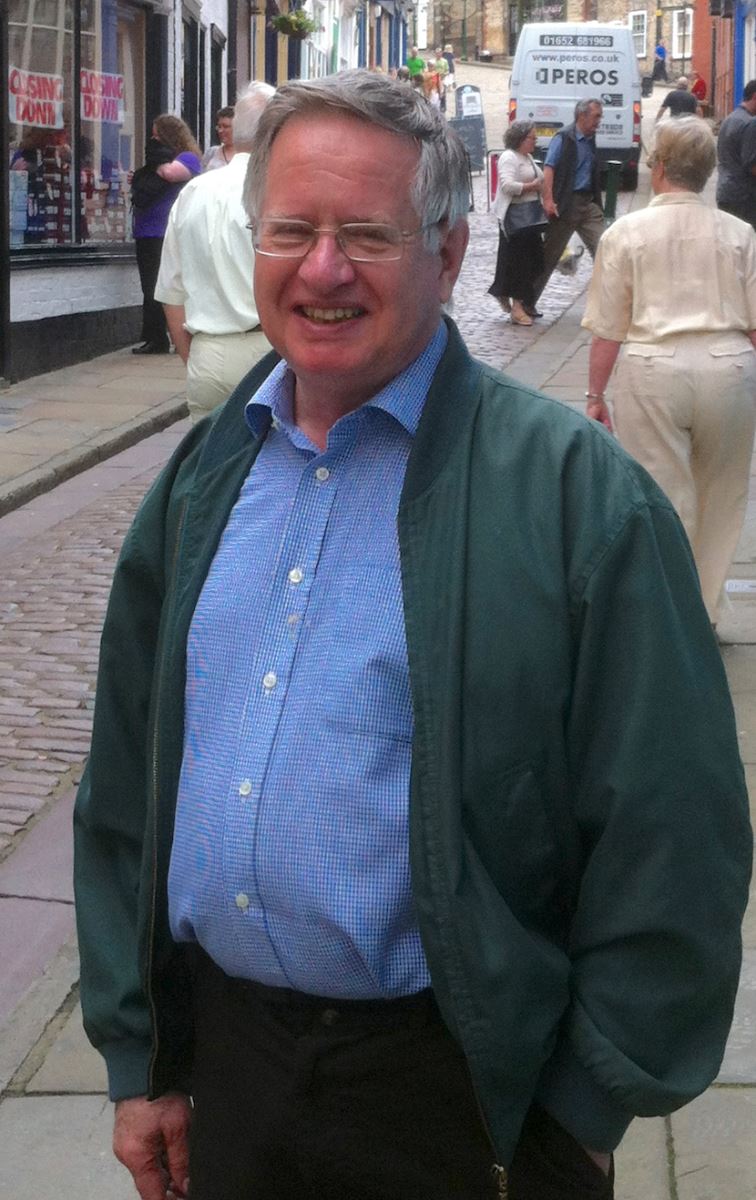 Normally at C:T I reserve obituaries for composers. Today I want to spend a moment remembering a musicologist. I wish to do so partly because I have been surprised by how little has been written about him elsewhere, partly because I know that, through his teaching work, he was an enormously important figure for generations of students. Mostly I want to write about him because he was my friend.

John Tyrrell was the world's foremost Leoš Janáček scholar. Born in Zimbabwe (then Southern Rhodesia) in 1942, he studied at Cape Town, Oxford and Brno. In 1976 he was appointed as a lecturer at Nottingham University, becoming a Professor in 1996. With the support of the British Council and Czech Music Fund he worked on Janacek's manuscript material in Brno from 1992. From 1996–2000 he was an Executive Editor of the second edition of The New Grove Dictionary of Music and Musicians. He was appointed Research Professor at Cardiff University in 2000. His publications focus upon Czech music and Janáček in particular. These include Czech Opera (1988), Janáček's Operas: A Documentary Account (1992), My Life with Janáček, translations of Janáček's widow's memoir of her life with the composer (1992), and Intimate Letters, translations of Janáček's correspondence with Kamila Stösslová (1992). His magisterial two-volume life of Janáček, The Lonely Blackbird and The Tsar of the Forest, published in 2006 and 2007 by Faber, is the definite account. John was awarded honorary doctorates from Masaryk University and the Janáček Academy of Performing Arts and in January was named International Ambassador of Czech Music. This year's Janacek International Festival, held in Brno from November 17th to December 5th will be dedicated to his memory.

That is the professional account. The grand man.

An alternative insight into his character, however, is summed up by friends and students who knew him at Cardiff. The first, told by a composer colleague of mine, went like this:

"I do remember once running after him to ask a question: 'Professor Tyrrell, Professor Tyrrell!' He span around so quickly and shouted: 'For God's sake! My name's John!'"

Another, from a diminutive student:

"We were in his office and the doorbell rang. I jumped up to get it and he said 'can you reach?'" [John could get away with this because he was also very short]

Another:

"Devastating. He once bought me a CD simply because I expressed some enthusiasm for a composer. He was an incredible tutor."

From a music librarian:

"He was very pro-library, always giving at least two copies of his books to the collection when they came out. He always made time to spend with us. A joy for me every time he came in to the library."

And in response to this:

"He was lovely—but did he speak to you via paper airplane like we did?"

John wore his phenomenal scholarship lightly, made himself available, was just a hugely respected, down-to-earth figure.

I met him at Cardiff in 2005. He was in charge of a study techniques module for postgraduates and ran the postgraduate forum with the Professor of Composition, Anthony Powers. It was through the forum that I really got to know him. Though his interest in every student was abundantly apparent, this felt particularly true of the composers amongst us. He was always keen to play recordings of our works during the forum, to discuss them at length. The composition PhD at Cardiff also required that composers write a substantial commentary to their portfolio of pieces. For many of us, more comfortable dealing with notes than words, this was the most onerous part of the process. John, who had no obligation to offer his time in this way, generously checked though many of these, offering detailed advice. There is no one I have met, before or since, that I would trust more in questions of syntax and style. He always ribbed me that I used 'too many intensifiers.' To this day I feel he looks over my shoulder as I write. On his retirement a few of us in the forum organised a collection for him. Asking people to give money to buy presents for John was the easiest job in the world.

At one of the Music Department composition concerts, to which he always came, John took a bit of a shine to one of my pieces. We spoke about it at length afterwards. This became the start of a friendship that continued after he left Cardiff in 2008. He became a trusted advisor in all matters, professional and personal. Mostly this was conducted via email: newsy notes and funny stories; requests for advice (from me), wise words (from him). He read through my own PhD commentary and also a couple of articles on the composer Henri Dutilleux. I also had the great pleasure of welcoming him to my native Pembrokeshire and visiting him in Nottingham. Our emails became a little more sporadic as time went by, until in September 2015 we lost touch.

That last email from him, as I was contemplating a turbulent time in my own life–a move to the South of France–fills me with such pain today. As ever he was full of advice, of concern about what lay ahead. His last words were to wish me good luck and invite me to visit him when back in the UK. After I moved I thought often of him, assuming that I would eventually get back in touch and it would be just as if no time had passed at all. Forgetting his age, I believed he was a permanent fixture in my life. Is there any stupidity quite as complete as believing that friends don't die?

No doubt he would chuckle at my distress now. He was only too aware how tangled and complicated life can become, how easy it is to lose touch. And he was too great a person to judge the quality of a relationship by such mean measures.

That knowledge doesn't diminish the pain, however. I will miss you terribly John. With the rest of the world I will miss your phenomenal scholarship. But most of all I, as with all who really knew you, will miss the funniest, loveliest most generous of men. A gentleman and a gentle man. Rest in peace.

0 comments

Archive


1

| 2 | 3 | 4 | 5 | ... | 24 |

Concert Listings Today & Tomorrow: