Other Resources

News Archive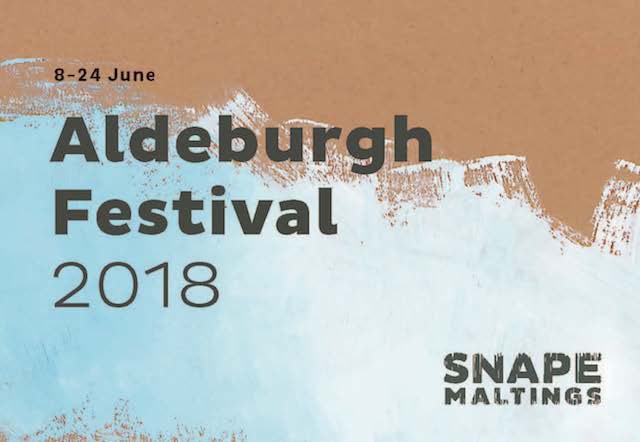 The 2018 Aldeburgh Festival celebrates Britten's links to America via the music of Leonard Bernstein, whose centenary it is this year.
Britten and Bernstein had a remarkably similar training and outlook—both conducted, were pianists and educators and shared a certain sense of unencumbered generosity in their compositions.
Performances of Bernstein's music in the festival include his Symphony No. 2 The Age of Anxiety; Halil for flute and chamber orchestra; excerpts from West Side Story; Arias and Barcarolles for piano four hands; and his Chichester Psalms. There will also be several talks and a film that documents Bernstein's conducting of the US premiere of Peter Grimes in 1946.
Britten's time in America is also reflected in performances of music by Aaron Copland and the presence of American artists-in-residence: composer Michael Hersch, flautist Claire Chase and violinist Patricia Kopatchinskaja.
As always there are a number of world premieres, though these are largely from British composers: Emily Howard's opera To See The Invisible on the opening night; Philip Cashian's Piano Concerto The Book of Ingenious Devices on 16th; Harrison Birtwistle's Keyboard Engine, Construction for Two Pianos, also on 18th; seven new works from young composers on 22nd; and Simon Holt's String Quartet No. 4 on the same day.
Tickets for all concerts start at £10.
0 comments
St. Magnus International Music Festival
The St. Magnus International Festival runs from 22–28th June, with its usual mix of classical music, theatre, dance, poetry, bands, visual art, community participation and new work.
There is plenty to enjoy, including Rachmaninov's Vespers, Rossini's Petite Messe Solennelle, a concert that explores 'Songs of Freedom' and Zoé Martlew's Review Z. One wonders, however, if the festival has been feeling the pinch just recently. I could only locate one world premiere from an established 'name', Kenneth Hesketh's Inscrizione (derivata) (A Lie to the Dying) on 27th. There is also an entirely worthy education composition project with Kirkwall Grammar School and Glaitness Primary School on 23rd. Little else, or so it seems. What, for example, happened to the composition course this year?
The Holland Festival
Amsterdam's Holland Festival runs from 7th June–1st July. There are several regional premieres on offer plus the world premiere of Daníel Bjarnason's We Came in Peace for All Mankind for 12 horns and 12 pianos (as resonance chambers) on 23rd. There is also a special focus on the music of George Benjamin, including performances of his Dance Figures, Sometime Voices and operas Lessons in Love and Violence and Written on Skin.
There is much else besides, much of it very imaginative. The opening day, for example, contains a collaboration between Gerhard Richer the painter and Marcus Schmickler, the composer as well as a performance of Morton Feldman's Rothko Chapel. On 13th the Heath Quartet perform Beethoven's string quartet no.11 and Ligeti's String Quartet No. 2, but under the title The String Quartet's Guide to Sex and Anxiety and with four actors who 'reconstruct the melody of melancholy in a staging full of insanity.' Throughout the festival there is also the chance to spend half an hour listening to Longplayer, a composition for singing bowls that started playing on 31st December 1999 and will not end until the year 2999.
Here's a video preview of the festival:
0 comments
US composer and guitarist Glenn Branca died on May 13th. He was 69.
Branca studied theatre at Emerson College, Boston. After spending time in the UK in 1973, he returned to the city to found the experiential theatre group Bastard Theatre in 1975, for which he or his collaborator John Rehberger provided music. Further work in theatre followed, as did the forming of the bands Theoretical Girls and Static. His works for electric guitar ensemble and drums at the turn of the decade 'introduced a visceral, high-volume, ecstatic music unknown to rock or the avant garde.'
The 80s was marked by further experiments in tuning and the construction of custom instruments, which featured in several of his numbered symphonies. From 1989, with the commission of his Symphony No. 7, he began to write for more traditional ensembles. He continued to write for the guitar, however, including for his wife and fellow experimental guitarist Reg Bloor. Paying tribute to him on social media, she said:
I feel grateful to have been able to live and work with such an amazing source of ideas and creativity for the past 18 1/2 years. His musical output was a fraction of the ideas he had in a given day. His influence on the music world is incalculable.
Despite his gruff exterior, he was a deeply caring and fiercely loyal man. We lived in our own little world together. I love him so much. I'm absolutely devastated.
0 comments
New York-based composer Matt Marks died on May 11th. He was just 38.
Not just a composer but also a mean arranger, singer and horn player, Marks was a founding member of contemporary music chamber orchestra, Alarm Will Sound, which has been described as "one of the most vital and original ensembles on the American music scene."
The announcement of the news by Marks' fiancé, composer Mary Kouyoumdjian was greeted with many tributes, including from Alarm Will Sound, who stated on Twitter: 'Matt was a unique mix of playfulness & gravity who was integral in shaping our identity as a band. He will be deeply missed.'
Steve Smith in a full obituary in the New York Times, summed up Marks' style: 'he demonstrated a knack for crafting works of substantial appeal and subversive cheek, generously endowed with sharp wit and relatable pathos.'
0 comments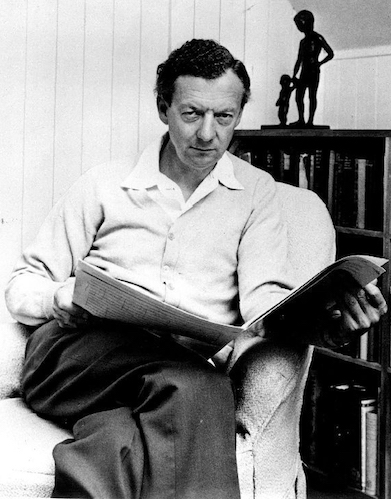 Whether a recent story about proclivities of Admiral Lord Nelson is true or false, it rather proves that the sexual lives of the renowned dead provides good copy.
This has always been the case with composers. A theory put forward in Paul Kildea's widely praised 2013 biography of Benjamin Britten speculated that, rather than dying of a congenital heart problem, the condition was actually a result of tertiary syphilis. It is a disease that has been linked to countless other composers, including Scott Joplin, Delius, Hugo Wolf, Smetana, Glinka, Donizetti, Schubert, Beethoven and Mozart.
A new book by fellow of the Royal College of Surgeons Jonathan Noble seeks to put the record straight. Interviewed about it in the Guardian he observed that "The list of composers who had syphilis is short. The list of composers said to have had syphilis is enormous." And of Benjamin Britten's syphilis he believes that 'The evidence for that is scant,' deriving as it did from 'hearsay and an elderly doctor who "had nothing to do with Britten's care"'.
In total Noble's book That Jealous Demon, My Wretched Health: Disease, Death and Composers examines the deaths of 70 composers, in a number of cases debunking tales of "venereal disease, alcoholism or sexual impropriety."
Read the full story at the Guardian.
0 comments
American composer, pianist and academic Donald H. Keats died on 27th April. He was 88.
Keats was a graduate of Yale University, where he studied with Quincy Porter and Hindemith, and of Columbia University, where he completed an MA with Otto Luening and Henry Cowell. A period in Europe as a Fulbright Scholar was followed by a return to America and study for a PhD at University of Minnesota, completed in 1961. He held academic positions at University of Washington, Antioch College and University of Denver. He won two Guggenheim Fellowships (1964–65 and 1972–73).
Published by Boosey & Hawkes, Keats' composed in most musical genres except for opera—his catalogue includes symphonies, a piano concerto, two string quartets, a piano sonata, various works for violin and piano and cello and piano, song cycles and other choral music.
His early works have been described as being 'often based on clearly articulated tonal centres' but that he later moved away from tonality, instead using 'short motivic ideas and sonorities.'
0 comments
Colin Riley's In Place is a song-cycle with a difference; 10 songs, each setting new texts and mixing live performance, field recording and electronics. It explores a sense of place in the British Isles; how it informs cultural identity; shapes language and dialects; provides both solace and stimulation, and contains histories both universal and personal. The new texts have been specially created by a set of writers for whom 'place' is a guiding force in their work: Robert Macfarlane, Paul Farley, Nick Papadimitrou, Selina Nwulu, Jackie Morris, Daljit Nagra, Richard Skelton and Autumn Richardson.
Colin Riley has been commissioned by Sound Festival as part of the PRS for Music Foundation's Beyond Borders programme which is a co-commissioning and touring programme run in partnership with Creative Scotland, Arts Council of Wales, Arts Council of Northern Ireland and Arts Council of Ireland / An Chomhairle Ealaíon. In Place is also supported by Brunel University and Arts Council England.
The In Place album is now available on Squeaky Kate Music. The album launch is on 11th May, for their OCM performance, at The North Wall.
Here's a preview:
In Place from Sound Festival on Vimeo.
0 comments
German composer Moritz Eggert talks to C:T about his life, motivations and new CD Musica Viva 30, which has just been released on the NEOS record label.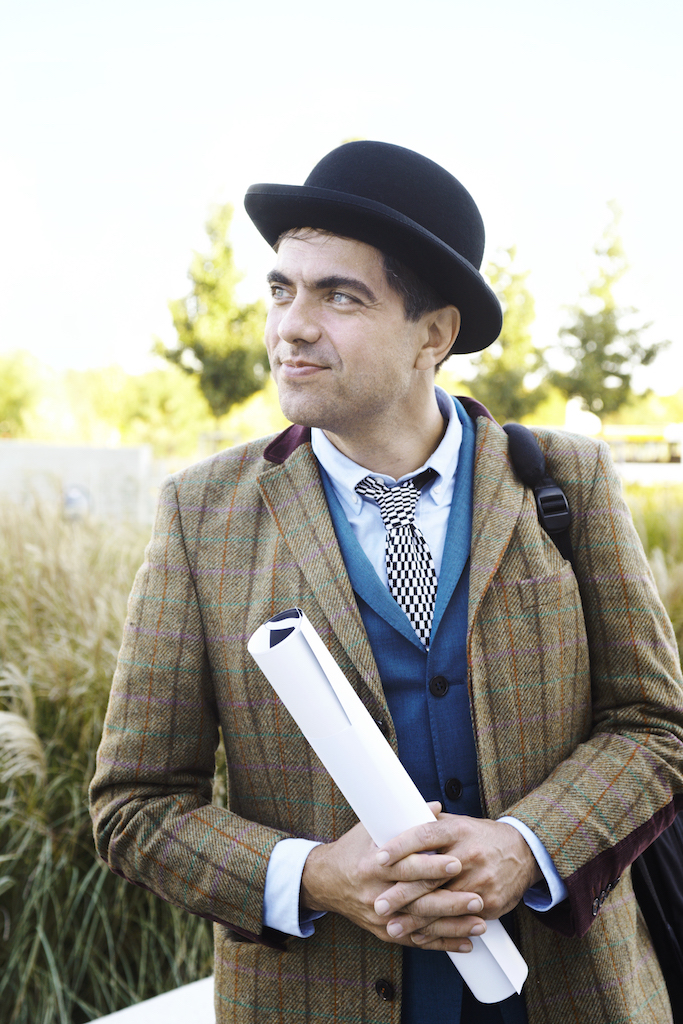 Moritz Eggert - photo Katharina Dubno
Tell us something about your background.

I was born in Heidelberg and grew up there, in Mannheim and Frankfurt, the latter being where I spent my formative years. My mother is a photographer and my father (who I didn't grow up with) was a writer. My background was certainly artistic, but music was not my primary focus, even though I remember clearly that I constantly created music in my head and could imagine the timbre and sound of instruments very precisely. I just didn't think it was a special skill. I had a good piano education from an early age nevertheless, but not with the goal of actually becoming a musician. I was interested in all kinds of things - film, literature, art...I knew I wanted to become an artist, but I didn't really know exactly what kind of artist until...

How did you start composing?

...I was asked by a school friend to be part of his band. It quickly became clear that I enjoyed composing music for that band. Then there were more bands, Jazz, Rock, Prog-Rock, and I suddenly found myself falling for music in general. I must have been 15 at that time, and suddenly I realized that I had gotten behind on piano technique compared to others my age. I wanted to play what I heard in my head, and that meant practice, practice, practice...I regularly skipped school to practice piano, which had not a good effect on my grades, obviously. But with the practice came a renewed interest in classical music, and the discovery of more unusual composers like Erik Satie and Charles Ives, which in turn led to my interest in contemporary music.
>> Click here to read the full interview
0 comments
Composer and academic James Wishart has died of a stroke aged 61. Wishart was a lecturer in composition at the University of Liverpool from 1980 to 2013. He was also active as an organiser of conferences, festivals and concerts, including the new music festival Upbeat, The Electric Concerts, and in projects as part of the 2008 Capital of Culture Celebrations.
In 2017 a new archive of his work was opened to coincide with a performance of one of his best-known works 23 Songs for a Madwoman. His music has been described 'as the continuation and development of modernism in music, as found in composers such as Luciano Berio, Morton Feldman and Peter Maxwell Davies…. Wishart's music aims for clarity of communication rather than being a simple exploration of music theory.'
A fuller Guardian obituary can be found, here.
0 comments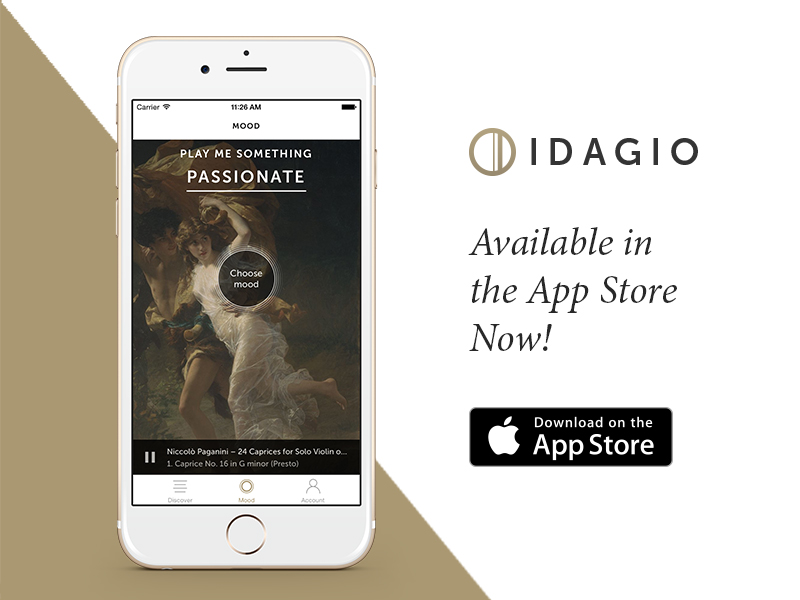 Classical music streaming service IDAGIO has announced a collaboration that will make the entire Warner Classics and Erato catalogue available to its users.
The IDAGIO catalogue, which already comprises over 650,000 tracks, will encompass all new and recent releases from the Warner Classics and Erato labels, as well as the complete catalogue, including recordings originally issued on such iconic labels as EMI Classics and Teldec (now Warner Classics) and Virgin Classics (now Erato).
As an additional aspect of the partnership, IDAGIO will feature exclusive playlists curated by Warner Classics and its artists, and will work closely with the label on additional initiatives to provide an engaging classical listening experience for IDAGIO users.
To find out more about IDAGIO (and especially how it can be used by composers), read CT's recent interview with its founder Till Janczukowicz, here.
0 comments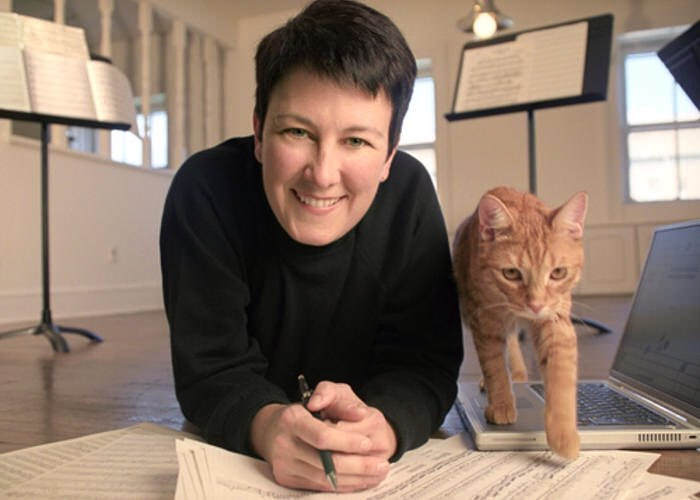 Jennifer Higdon has been awarded the Michael Ludwig Nemmers Prize in Music Composition for 'her highly acclaimed and wide-ranging compositions that have led to her status and one of most prolific and frequently performed living composers.' The prize includes $100,000, a performance by the Chicago Symphony Orchestra, and a residency of two to three non-consecutive weeks at the Bienen School of Music.
More information available here.
0 comments
Festivals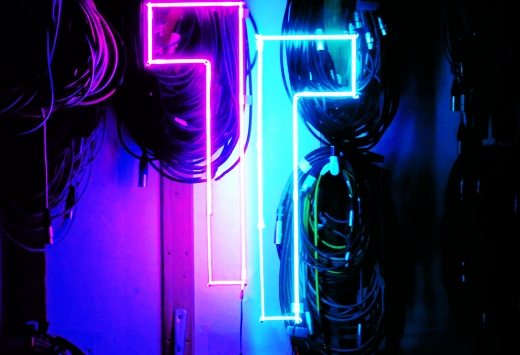 The Techtonics Festival (5–6th) at City Halls, Glasgow prides itself on being being international, this year being no exception, with performers and composers from Japan, Lithuania, France, Sweden, Norway USA and UK. Premieres include a piece for Japanese koto by American composer and sound artist Miya Masaoka; and new works for the BBCSSO by Dror Feiler, Naomi Pinnock, James Clarke, Evan Johnson, and Marc Sabat. There's also a focus on the French composer Pascale Criton.
The Vale of Glamorgan Festival (9–16th May) takes place in various venues in South East Wales. There is a focus on the music of Welsh composers, especially works by the festival director John Metcalf, as well as by Chinese composer Qigang Chen and Danish composers Per Nørgård and Bent Sørensen. There will be new works by Helen Woods and David Roche as well as Metcalf's Six Palindromes in the final concert on 16th.
The Prague Spring Festival (12th–3rd June) offers around 50 concerts in its month-long programme. One of the themes of the festival will be a commemoration of the hundredth anniversary of the founding of Czechoslovakia, with performances of music by Bohuslav Martinů, Josef Suk, Klement Slavický, Pavel Bořkovec, Miloslav Kabeláč, and Eugen Suchoň, as well as representatives of the younger generation including Michal Nejtek, Ondřej Adámek, Lukáš Sommer, and Marko Ivanović. There are also a number of world premieres including Michal Nejtek's Ultramarine, played by the Warsaw Philharmonic, a new work from Luboš Mrkvička played by Klangforum Wien, the song-cycle Little Works by Marko Ivanović, EQ172 by Alexey Aslamas and Sundial by Jan Kučera. There will also be a special new work, Passacaglia 1918 by Michal Müller to celebrate the hundredth anniversary of the founding of Czechoslovakia.
Oxfordshire's Festival of English Music (25th–28th May) provides, as the name suggests, a cross-section of music by purely English composers, with a particular focus on polyphonic works of the sixteenth century and music of the twentieth and twenty-first centuries. The later will include two premieres: the first UK performance of Richard Blackford's Violin Concerto and the world premiere of Christopher Wright's Symphony.
Other May world premieres picks:
6th York Höller New work for viola and orchestra, Gürzenich-Orchester Köln, Kölner Philharmonie, Germany
7th Dimitri Arnauts Humble Memories, Emmy Wils and Tim Mulleman, Bozar Brussels, Belgium
9th David Matthews Symphony No 9, English Symphony Orchestra, St. George's, Bristol
16th Charlotte Bray Reflections in Time, London Sinfonietta, Queen Elizabeth Hall, London
17th Will Frampton, Dani Howard, David John Roche and Bethan Morgan-Williams, new works, Psappha Ensemble, The Whitworth Art Gallery
18th Willem Jeths, Conductus - Constructio Rotterdam Philharmonic Orchestra, de Doelen Concert Hall
23rd Tan Dun Buddha Passion, for choir and orchester, Munich Philharmonic Orchestra, Kulturpalast Dresden
31st Victoria Borisova-Ollas Exodus: Departure for clarinet and orchestra, Royal Stockholm Philharmonic Orchestra, Konserthuset Stockholm
0 comments
Mark-Anthony Turnage's new children's opera Coraline, which finished its run on Saturday, has attracted pretty decent critical notices, including from Fiona Maddocks at the Observer, Tim Ashley at The Guardian and Paul Driver at the Times. A more savage response from Rupert Christiansen at the Telegraph, however, led critic Hugh Canning to tweet that the criticisms were 'spot on'. This led to this Twitter exchange between Turnage and Canning:
Other musicians were quick to support Turnage and Canning later apologised, telling the Guardian: '"Obviously, it's concerning that a composer I admire may not write any more operas because of an off-the-cuff tweet I had intended light-heartedly...I really didn't expect Mark to take my suggestions seriously – especially as my enthusiasm for his earlier operas, Greek, The Silver Tassie and Anna Nicole, is a matter of record."'
More at the Guardian.
0 comments

From the Sibelius Website:
We're really proud to announce the release of Sibelius 2018.4, making huge steps forward in many areas of the program. In summary, we've expanded on the recently added multi-edit workflows to now include the ability to enter and edit multiple text objects; given our note spacing rules a complete overhaul; enhanced the way you can interact with tied notes and much more, spanning over 70 individual improvements.
0 comments
A belated 'happy birthday' to Samuel Adler, who celebrated his 90th birthday on 4th March. Some composers will know him best from his widely used treatise The Study of Orchestration, but he has also had an impressive (and ongoing) composition career.
You can read an excellent interview with the composer (the first of two) by David Dupont, here.
And hear him talking about composing here:
0 comments

Robert Joseph Rosen
Canadian composer Robert Joseph Rosen died on Monday 19th March in Ottawa. He was 61.
Rosen studied in Canada with Violet Archer, Malcolm Forsyth and Bruce Mather. He attended the Internationale Ferienkurse für Neue Musik in Darmstadt in 1982, later working at the Banff Centre for the Arts in Canada, where he formed associations with Witold Lutoslawski, John Cage, Heinz Holliger and others.
His output includes electroacoustic music, concert, dance, film music and site-specific environmental compositions for groups that include Pro Coro Canada, the Victoria Symphony Orchestra, Calgary Philharmonic, the Vancouver New Music Society and Edmonton Symphony Orchestra. He was also won or was a finalist in a number of Canadian composition competitions.
A memorial will be held on April 15th at 1:00pm, details available here.
0 comments
Young Swedish composer Ludwig Göransson goes from success to success. Fresh from scoring the hit film Black Panther, he has just been confirmed as the composer for Sony's new Marvel film Venom. And this after a long list of other credits including several U.S. sitcoms and the films 30 Minutes or Less, Fruitvale Station and Creed.
More here.
Göransson discusses creating the music from Black Panther:
0 comments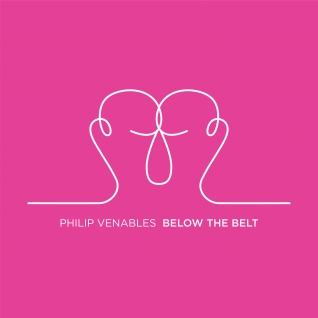 If there's a British composer on a roll at the moment, it's Philip Venables. His first major opera, a setting of Sarah Kane's 4.48 Psychosis, premiered in 2016 at the Royal Opera House to rave reviews, subsequently winning a British Composer Award; his concert piece The Gender Agenda, 'a gameshow for ensemble, video and gameshow host', will reopen the Queen Elizabeth Hall on 12th April, with subsequent performances in Frankfurt, Porto and Amsterdam; and his new portrait CD Below the Belt, has just been released on NMC.
Four vocal works dominate the album—The Revenge of Miguel Cotto; Numbers 76–80, Tristan and Isolde; Numbers 91-95; and Illusions—with two instrumental pieces—Klaviertrio im Geiste and Metamorphoses After Britten (the four movements of which are distributed throughout)—satisfyingly breaking things up.
There's an obsessiveness to Venables' music, a determination to extract every last ounce of energy from a musical idea. The result can be visceral, incredibly direct. In its most distilled and elegant form this can be heard in the piano trio, where motives are developed with compelling economy, even to the point where the first movement is simply marked 'Tacet.' The vocal works also have their elegant touches (the use of live cassette recording in Numbers 76–80 being a good example), but here the directness can also be shocking. Texts are chanted by voices together, musical figures are obsessed over until they burn out and, if you also check-out live video performances (a must), there are striking visual touches, such as the slapping of boxing punch bags in The Revenge of Miguel Cotto and the video projection in Illusions (below). This last work is, to my mind, a magnificent achievement: bold, brave, filthy, thought-provoking and outrageously funny. The disk marks, then, the arrival of a major talent. Don't miss it.
Philip Venables and David Hoyle: Illusions
0 comments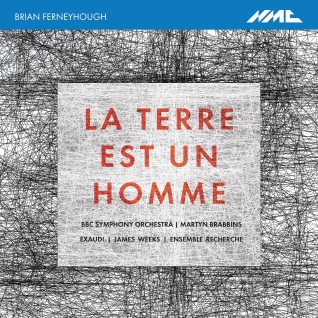 Other than the Venables album (see above) NMC have just released a programme of music by Brian Ferneyhough performed by Exaudi and the BBC Symphony Orchestra. The title work, La Terre est un Homme, an epic and densely written work for 88 instruments, is worth the price of the disk alone. It caused something of scandal at its premiere in Glasgow in 1979, and was subsequently rarely played. Martyn Brabbins' performance is brutally exciting and does a remarkable job of making sense of the dense polyphonic writing (the score is 4 feet tall…).
If this is a little intense, why not try out Magnar Åm's The Broken Vessel on Ravello Records, a series of compositions/improvisations in an abandoned Norwegian factory that makes use of 'everything from the acoustics in the building to the muffled sounds of traffic outside its walls.' The results are surprisingly evocative, as if the vibrations of the instruments are giving voice to the old building.
More Zen still, if you're in the mood for cosmic length, is Morton Feldman's For John Cage for violin and piano in a new release that forms volume 6 in Bridge Records' Feldman series. Typical of late Feldman, the work is massively spun out, with small, seemingly inconsequential, musical ideas (most of which barely rise above a whisper) explored over its 70 minute timeframe. Even so, it casts quite a spell, especially when performed, as here, with the requisite concentration.
0 comments
Borough New Music reaches Series 7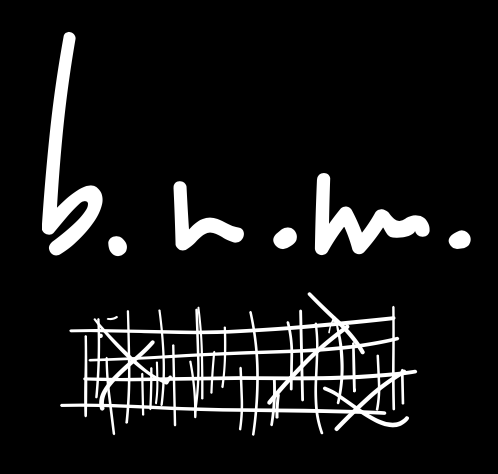 In April Borough New Music arrives at Series 7 in its mammoth cycle of contemporary music concerts. On 3rd there are works for combinations of soprano, countertenor and piano by George Crumb, HK Gruber, Ross Edwards and Julian Grant; the 10th features music by a single composer Edward Henderson, who is known for his use of founds sounds, found objects, repetition and audience participation; on 17th there are improvisations for saxophone and piano; whilst 24th features new music and theatre from the Windup Penguin Theatre Company. All the concerts are held on Tuesdays at 1pm in the very central St. George the Martyr Church, London. Ideal lunchtime fare.
Late Music season kicks off

In York, meanwhile, Late Music's new season kicks off with two concerts on April 7th. At 1pm the Fairfax Ensemble traces the story of Late Music itself, from the 1980s to the present. It will include world premieres from Emily Rowan, Natalie King, Roger Marsh, Tim Brooks and Nick WIlliams. At 7pm, meanwhile, Atéa Wind Quintet will premiere works by David Lancaster and Angela Slater (who runs a concert series of her own) as well as works by Gary Carpenter, Thea Mustrave, Berio, Ligeti and Birtwistle. Late Music's season of contemporary music concerts continues all the way to October, so be sure to have a look at their programme.

Andrea Tarrodi Weekend

From 12th–15th the Konserthuset Stockholm will host a mini festival dedicated to Swedish composer Andrea Tarrodi, whose music is known for its 'colourful richness and peculiar play of light.' The festival includes four world premieres: Wildwoods for orchestra and a new Piano Concerto Stellar Clouds on 12th (both repeated on 14th); Acanthes, Concerto for two violins and strings on 13th; and "Drache-Frau" (the wounded diva) for brass quintet 15th. As well as other works by Tarrodi, there will be pieces by Schoenberg and Debussy.

First performances

Finally, my pick of April's world premieres, starting in the UK. 12th April sees the London Sinfonietta give first performance of Philip Venables' The Gender Agenda, described as 'A concert piece like no other, The Gender Agenda will turn the Queen Elizabeth Hall into a gameshow and the audience into contestants'; on 15th the NYOS and pianist James Willshire give the first performance of Scottish composer Jay Capperwauld's new piano concerto at Glasgow Royal Concert Hall; also on 15th at the Royal Festival Hall there is the chance to hear works by Solvenian composer Vito Žuraj, including the world premiere of his Ubuquity - farces for soprano and ensemble; at the Barbican on 19th, finally, Simon Rattle and the LSO take on Helen Grime's Woven Space.

In the US on 6th at Carnegie Hall the American Composers Orchestra will give three world premieres, Hitoma Oba's September Coming, Ethan Iverson's Concerto to Scale and Steve Lehman's Ten Threshold Studies, as well as two New York premieres. In Europe, meanwhile, Péter Wolf's new Clarinet Concerto will be played by Csaba Klenyán at the Liszt Academy on 7th; a new String Trio by Jukka Tiensuu will receive its first performance by ZilliacusPerssonRaitinen at the Konserthuset on 9th; and Johannes Jansson's Peace Symphony will be played by Sveriges Radio Symfoniorkester at the Berwaldhallen, Sweden on 13th.




0 comments

Archive


1

| 2 | 3 | 4 | 5 | ... | 21 |

Concert Listings Today & Tomorrow: