Other Resources

News Archive
If you're looking for a mixture of ancient and modern, look no further than November's Cambridge Music Festival. From the choral spender of Handel's Coronation Anthems, to established twentieth century classics, jazz and to new works from Zubin Kanga, Sally Beamish and from the Young Composers' Network, there is something for everyone.
Featured contemporary repertoire includes Philip Glass's Violin Sonata in an arrangement for saxophone made, and played, by Amy Dickson on 7th; Explore Ensemble's consideration of Gérard Grisey legacy through works by Fausto Romitelli, Kaija Saariaho, Lisa Illean and Grisey himself on 8th; choral music from James MacMillan sung by The Sixteen on 9th; an electronics, piano and video concert featuring works by Alexander Schubert, Claudia Molitor, Nicole Lizée and the world premiere of Zubin Kanga's Trasnformations III on 13th; and a chance to hear Sally Beamish's Hover in its world premiere tour played by violinist Joshua Bell on 14th.
On 9th festival-goers will have the chance to hear works by up-and-coming composers between the ages of 15–22. Professional musicians from Explore Ensemble will work on compositions by Luke Fitzgerald, Olivia Ransome, Lucian Crosby, Jasper Eaglesfield, Alexia Sloane and Dominic Wills, all members of the Young Composers' Network.
Established twentieth century classics include works by Milhaud, Ravel, Decruck, Piazzolla, Kodály and Messiaen (complete Vingt Regards sur l'enfant-Jésus played by Steven Osborne on 8th). There will also be a splendid opening concert focusing on the choral music of Handel in the sumptuous surroundings of King's College Chapel and in the company of the world-famous chapel choir, not to mention works by Tallis, Vaughan Williams, Josquin, Victoria, Monteverdi, Bach, Mozart and Mendelssohn elsewhere. On 14th, finally, jazz Trio Manouche & Friends will perform classics by Django Reinhardt, Nat King Cole and others.
More info:
Cambridge Music Festival Website
Festival Preview: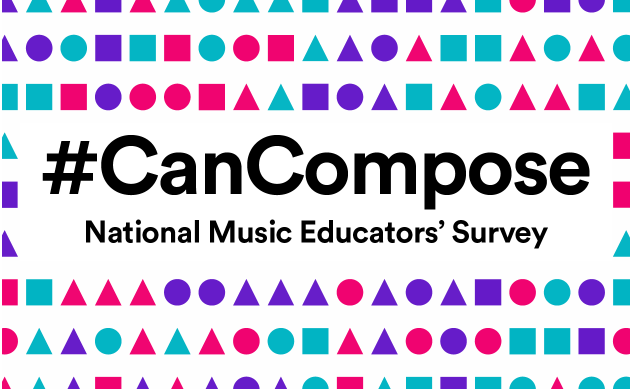 Sound and Music has just released the first results of its Can Compose, National Music Educators' Survey, which aims to reveal the barriers faced by young people looking to compose and create their own music.
The report found that:
-97% of educators agree there should be more opportunities for students to compose their own music
-42% report a fall in young people's confidence to compose between Key Stage 2 (ages 7-11) and Key Stage 3 (ages 11-14)
-Only 27% of school teachers signpost to external opportunities, meaning few young people are able to progress their talent or interest
-There are over 600 barriers reported that prevent young people from creating their own music in the UK
-Near unanimous agreement that creating and composing should be a central element of music education
Head over to Sound and Music for the full analysis.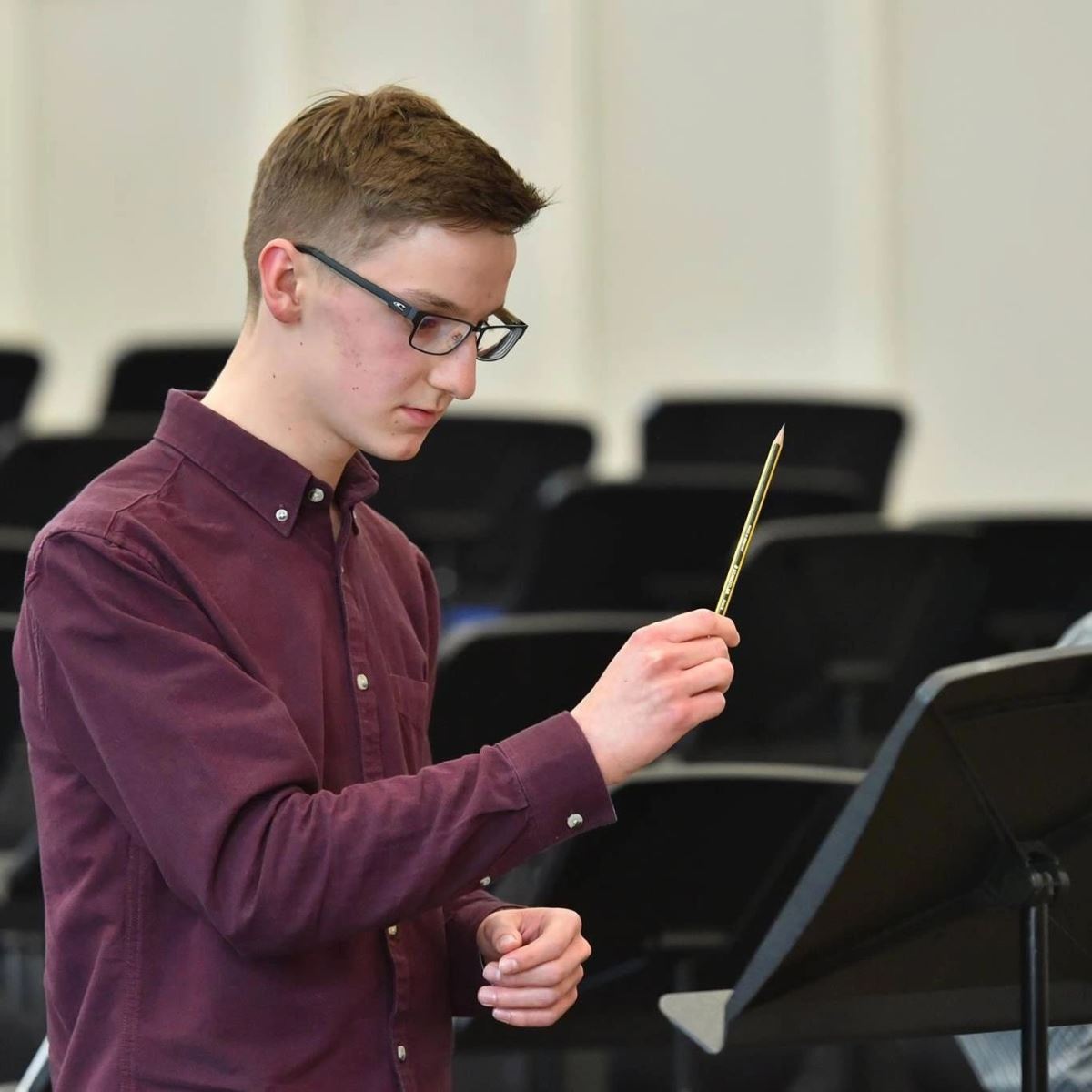 Yesterday Music for Youth announced that broadcaster, composer and writer Jack Pepper will be its latest ambassador, just ahead of the charity's upcoming 50th birthday.
As an Ambassador for MFY, Jack will help to raise the profile of the charity and support its events, while working to advocate its values of community, diversity, and youth music engagement. Jack's role will take effect at the Music For Youth Proms this November, where he will host 'Spotlight On: New Music', a special free concert showcasing original compositions by young performers, in an exciting cross-genre concert where pop, percussion, jazz and classical works will come together.
Pepper is known for his work on Scala Radio, where he presents Jack Pepper's Culture Bunker, celebrating stories of the people behind great music - with guests including Nicola Benedetti and Sir Simon Rattle. Jack also writes a monthly column for Classical Music Magazine, and has written for The Telegraph, BBC Music Magazine and Gramophone. Additionally, Jack has composed for the Royal Opera House, Canada's SymphRONica and the Royal Philharmonic Society, and has had his work performed on Classic FM and the BBC.
For more info: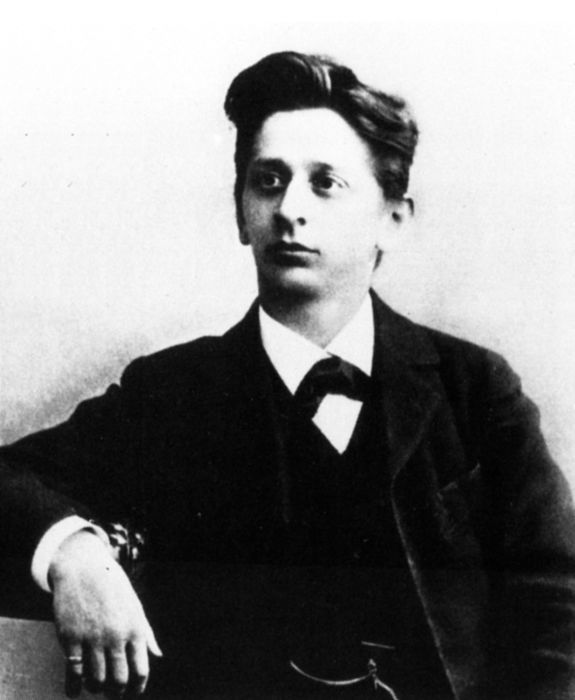 Alexander Zemlinsky
The Zemlinsky Prize is promote and encourages young composers who write original who write new works for orchestra that 'are truly original and have the power to communicate with and engage a broad audience'.
This year the prize has been awarded to Japanese composer Aya Yoshida for her work DOUBLE FACE. She will composer a new work for orchestra and ballet to be premiered in Cincinnati during the 2020/2021 season and receive a cash prize of US30,000.
Congratulations to her and to those placed second and third in the adjudication, Tomasz Skweres for his work "über das farbige Licht der Doppelsterne…" and Joel Järventausta for Cantus. They received prizes of $20,000 and $10,000 respectively.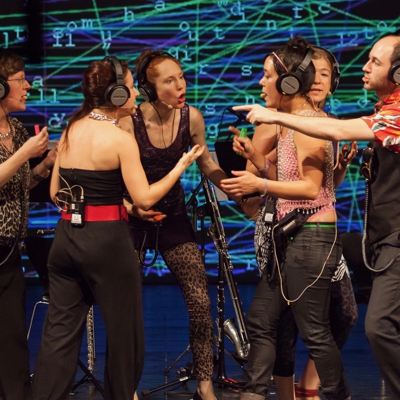 If you are looking for a stimulating weekend of contemporary music-making, I can't recommend Leuven's Transit Festival enough. It takes place as part of a wider festival of contemporary music—the longer Festival 20/21 concentrates on the established classics of the contemporary repertoire (and is already in progress), whereas Transit, over three days, focuses on the more cutting edge.
Last year we were treated to the imaginative, thought-provoking and sometimes playful. This included concerts of finely-worked abstract music, of pop-infected songs, of instruments that had been deconstructed and reconstructed, as well as installations and absurdist theatre (including, in the festival finale, a shoal of radio-controlled goldfish that were sent 'swimming' into the audience).
This year's festival looks similarly appealing. Things kick off on Friday evening (18th) with a concert involving two pianos, three pianists, electronics and world premieres from Frederik Croene and Daan Janssens. A visual twist is promised with a dramatic and visual stage set by artist Karl Van Welden. This is followed by a late-night double bill involving conceptual composer British composer Claudia Molitor, whose Decay will receive its latest tour iteration with input from local artist Gerrit Valckenaers. The second part will feature a solo set from Colombian-Berlin electronics icon Lucrecia Dalt.
Amateur music-making gets a look-in on Saturday morning, with a new work for the percussions of DROM by Wim Henderickx. After lunch there is tragicomic music theatre, with the premiere of Het arsenaal der ongeleefde dingen by Mayke Nas and artist Teun Hocks. More premieres follow at 17.30, with a new concerto for fretless guitar and ensemble by Wieland Hoban, a new work from Maya Verlaak as well as pieces by Jason Buchanan and Ashley Fure. The second day ends with saxophone quartet BL!NDMAN, which will play a piece written by its founder Eric Sleichim in the early 1990s as a 'grand statement about the reinvention of the saxophone.' This is followed by a recent work by Simon Martin, intended as a sequel to it.
On Sunday at 14.00 pianist Nicolas Hodges will give a recital that will navigate the many challenges posed by the newest repertoire, both with and without electronics. This will include premieres by Yu Kuwabara and Georges Aperghis as well as works by Rebecca Saunders, Marco Momi, Peter Ablinger and Rolf Riehm. At 17.30 French string quartet Diotima will perform recently written works by Oscar Bianchi, Francesca Verunelli and Luc Brewaeys. In the final concert at 20:30 HERMESensemble presents a programme that, like last year's finale, will address other senses, as well as the ears—video artist Kurt Ralske will provide a visual repose to works by Wim Henderickx and Vykintas Baltaka and there will also be a new soundtrack to the 1932 silent film Histoire du Soldat inconnu (1932) by Annelies Van Parys.
In addition to the concerts there are two opportunities to hear some of the composers talking about their music and creative inspirations in 'Sofamoments' on Saturday and Sunday at 16:00.
Transit Festival takes place from 18th–20th October at the STUK Arts Center, Leuven, Belgium, with easy international access via a short train journey from Brussels.
To learn more about the festival:
C:T interview with festival director Maarten Beirens.
Review of 2018 Transit Festival.
Preview of opening concert (Dutch)
Described by John Adams as 'One of the few whose music will last', American composer Christopher Rouse died on Saturday. He was 70.
Rouse was born in Baltimore, studying at Oberlin Conservatory and Cornell University and privately with George Crumb. Early successes in 1972 and 1973, when he was recognised at the BMI Foundation's Composer Awards, marked the beginning of a remarkable career.
Rouse is particularly known for his orchestral mastery. His Symphony No. 1 (1986) was awarded the Kennedy Center Friedheim Award, his Trombone Concerto (1991) the Pullitzer Prize. 1991 also saw the completion of a Violin Concerto for Cho-Liang Lin, the two works marking the beginning of a well-regarded series in the genre, including for cello (1992–93), flute (1993), percussion (1997), piano (1998), guitar (1999), clarinet (2000), oboe (2004), trumpet (2012), organ (2014) and bassoon (2017). Similarly his first symphony was followed by others in 1994, 2010-11, 2013 and 2014. His sixth symphony, commissioned by the Cincinnati Symphony Orchestra will be premiered at the Music Hall Cincinnati on 18th October.
Though there were no operas, Rouse wrote gratefully for voice, his most substantial work being a large-scale Requiem (2001-2002), described by the Los Angeles Times as 'the first great traditional American Requiem' following its 2007 premiere. Rouse himself called it 'the best piece I've ever written' and 'very hard to sing.' There are also a number of other orchestral works, chamber music (including three string quartets) and compositions for solo instrument.
Rouse's style shows a typically American openness to exterior influence—he maintained an interest in popular music, teaching a history of rock course for many years at Eastman School of Music; he openly quoted works by other composers; and his harmonic style was a pragmatic rapprochement between tonality and atonality.
Parallel to his life as a composer Rouse worked as a teacher, firstly at University of Michigan (1978–1981), followed by appointments at the Eastman School of Music (1981–2002) and Juilliard School (1997–2019).
Tributes have flowed in since his death. Conductor and composer Leonard Slatkin said 'A major voice in American music has been silenced. Christopher Rouse will be remembered for his incredible individuality, humility, immense knowledge and willingness to share'; composer Nico Muhly, who met him as a teenager at Tanglewood, called him a 'wonderful teacher'; conductor Kenneth Woods identified him 'one of the great composers of the last 50 years; his publisher Boosey and Hawkes said 'His warmth, sense of humor, and musical brilliance will be greatly missed and dearly remembered. Rest in peace, Chris.'
Christopher Rouse Flute Concerto
Conversation with Christopher Rouse

This year's Wien Modern Festival is based around the theme of growth. As well as music that taps into the contemporary quests for all things 'faster, higher, stronger' it will also seek to reinterpret the theme: 'to untangle the concept of growth from the one-sided interpretation that has been thrust upon it by its one-dimensional uses in economy, urban planning and politics. From extreme reduction to excessive abundance and back again – the eternal search for just the right measure, somewhere between too much and too little, has seldom been so tangible in music than it is today.'
During the festival you will be able to explore maximalism and minimalism in various forms at venues all across Vienna: a description of a volcanic eruption in the opening concert by the RSO Vienna Radio Symphony Orchestra under the direction of its new chief conductor Marin Alsop. The end of an ensemble and the beginning of something new. A work of unprecedented length, intensity and expressiveness you can visit between the end of one night and the beginning of the next, whenever you like. Major, world-encompassing works such as Dieter Schnebel's Sinfonie X. Tiny miniatures you might encounter in a museum. The Ring tram as an endless locked groove. And the opportunity to hear grass grow…
In total there are 81 world premieres of works by Peter Ablinger, Afamia Al-Dayaa, Lera Auerbach, Pierluigi Billone, Laura Bowler, Gabriel Bramböck, Francis Burt, Santa Bušs, Friedrich Cerha, Lang Chen, Yuheng Chen, Jérôme Combier, Ehsan, Katharina Ernst / Martin Siewert / Christian Weber, Dominik Förtsch, Reinhard Fuchs, Beat Furrer, Clemens Gadenstätter, András Gelléri, Elisabeth Harnik, Dietmar Hellmich, Michael Hersch, Katrin Hornek / Judith Unterpertinger, Mirela Ivičević, Michael Jarrell, Reuben Jelleyman, Elias Jurgschat, Hannes Kerschbaumer, Katharina Klement, Hibiki Kojima, Annamaria Kowalsky, Herbert Lacina, Bernhard Lang, Klaus Lang, Han-Gyeol Lie, Liquid Penguin, Misato Mochizuki, Marco Momi, Theo Nabicht, Sarah Nemtsov, Sergej Newski, Gérard Pesson, Simeon Pironkoff, Robert Pockfuß, Gabriele Proy, Ari Rabenu, Gerald Resch, Lissie Rettenwander, Jorge Sánchez-Chiong, Rebecca Saunders, Ingrid Schmoliner, Martin Schüttler, Kurt Schwertsik, Charlotte Seither, Daniel Serrano, Amir Shpilman, Alexander Stankovski, Johannes Maria Staud, Wolfgang Suppan, Germán Toro Pérez, Alessandro Traina, Tuğba Uçar, Juan Uribe, Oliver Uszynski, Brigitte Wilfing, Jaime Wolfson, Joanna Wozny, Kejia Xing and Mia Zabelka.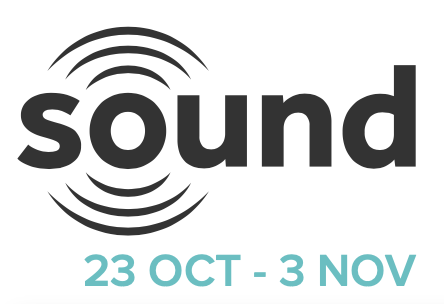 Sound Festival (23 October – 3 November) takes place in venues across Aberdeen and Aberdeenshire, Scotland.
This year the festival focuses on the oboe, with leading performers and ensembles showcasing the instrument and with oboists Christopher Redgate and Nicholas Daniel as Artists-in-Residence.
Headlining the 20 world premieres and 12 new commissions are new works from Ailie Robertson, the festival's Composer-in-Residence. The first of these, written for local singers and female singers from EXAUDI, explores themes of Motherhood. It will be performed on the opening evening.
A new work from Master of the Queen's Music, Judith Weir, will mark the reopening of Aberdeen Art Gallery and Cowdray Hall. Called The Big Picture, the work will be performed over 3 levels of the atrium of the Art Gallery by over 90 professional and amateur singers and instrumentalists under the baton of Roger Williams on 2nd November.
Sound Festival director, Fiona Robertso said 'Judith Weir's work…celebrates the creativity of Aberdeen bringing together school children and amateur singers with professional instrumentalists and the singers of Con Anima. It will be a remarkable event.'
Weekend 1: 23 – 27 October
Sound Festival 2019 opens on the evening of 23 October with the commission from Ailie Robertson, the first of twenty works which will be given their world premiere at the festival.
The following evening Sound Festival welcomes acclaimed French string quartet, Quatuor Diotima for a concert which includes the Scottish premiere of Brian Ferneyhough's Schatten aus Wasser und Stein.
Other highlights of the opening weekend include: Il faut qu'on parle/ We need to talk bringing together British cellist Matthew Sharp with French cellist, Noémi Boutin, giving the world premieres of works for two cellos from Frédéric Pattar (FR) and Laura Bowler (UK); Yellow Wallpaper – a programme of works responding to mental health conditions; a performance of Claudia Molitor's Decay; and a concert by the Singh Quartet and Vessel (electronics) inspired by Janáček's string quartet, Intimate Letters.
Sound's Resident Ensemble Red Note makes the first of two appearances at the 2019 festival on Saturday 26 October performing works works by five Scottish composers for oboe and cello developed during a residential weekend in Aberdeenshire.
Weekend 2: 31 October – 3 November
A highlight of the second weekend of the festival will be the world premiere of Judith Weir's The Big Picture, Each of the five movements, is named after a colour and sets a works by a leading poet: Green, setting of a text attributed to Henry VIII; Blue, setting of a text by Wallace Stevens; Gold, setting of a text by Robert Frost; Red and White, setting of a text by John Boyle O'Reilly; Colour, setting of a text by Christina Rosetti.
Joining the festival as Artist-in-Residence for this second weekend is Nicholas Daniel. His contribution will include a performance of Amethyst Deceiver in a concert celebrating the work of John Casken, and a concert in which he will be joined by Oliver Boekhoorn (from Calefax Wind Quinet) and Jean-Pierre Arnaud (from Ensemble TM+) in a performance of James MacMillan's Intercession for 3 Oboes. This concert, which also features works by Thea Musgrave (Take 2 Oboes), Tansy Davies (Forgotten Game for solo oboe), Emma-Ruth Richards (De Ståmparare) Joanna Lee (Proserpina) and Alasdair Nicolson (Magnus III) is being supported by the British Double Reed Society. Daniel will also join Sound Festival's resident ensemble, Red Note, in the World Premiere of a new oboe concerto by Luke Styles, which has been co-commissioned by Sound.
Two leading European ensembles will make their Sound Festival debuts on Sat 2 November. French contemporary music specialists, Ensemble TM+, will perform an innovative programme of works for oboe, clarinet, cello and harp, and Dutch reed ensemble Calefax with Matthew Barley (cello) will give the first UK performance of Graham Fitkin's Tracking Yesterday's England alongside works by Joost Buis, Carola Bauckholet and Giovanni Sollima.
In the Friday Late Night session Suk-Jun Kim (electronics) will present a series of electroacoustic compositions whilst the Saturday late-night event will bring together Nicholas Daniel, Matthew Barley and musicians from Calefax and ensemble TM+.
Sound Festival 2019 closes with its return to the Cowdray Hall with a concert of multi-oboe works including John Woolrich's Array for 10 oboes led by Nicholas Daniel.
For full event schedule visit: www.sound-scotland.co.uk
The Isang Yun International Composition Award has been awarded to composers Heinz Holliger and Kaija Saariaho. They share a prize of $30,000. Congratulations to them both!
The competition (under a slightly different name) has existed since 2007, but was originally biennial. It has since suffered administrative problems which led to it not being awarded for a period. It has now reconvened and will be awarded annually from now on, the aim being to 'encourage artistic work of the highest caliber, uninhabited by conventions but filled with honest visionaries that strike at the heart of human connection.'
The death has been announced of French pianist, conductor and composer Roger Boutry. He was 87.

Boutry studied at the Conservatoire de Paris where his many awards – he took first prizes in solfege, piano, harmony, chamber music, accompaniment, fugue, conducting and composition – are an early indication of his great musical versatility. In 1954 he won the Grand Prix de Rome and was a finalist in the International Tchaikovsky Competition in Moscow in1958.

A brilliant career as a performer, conductor and composer followed. He conducted the Orchestres de la Garde Républicaine for over twenty years, making appearances with other orchestras worldwide. He played as a soloist under André Cluytens, Pierre Dervaux, Ingelbrecht, Jean Martinon, Pierre Monteux and others. His hundreds of compositions include Rosaire de Joies, which won the Grand Prix Musical of the Ville de Paris (1963); Concerto for Orchestra, winner of the Prix Georges Bizet of the Institut de France; Sacem (1970), which took the Grand Prix de la Promotion Symphonique; and Rosaire de Joies Concerto-Fantaisie, Reflets sur Rome, which won the Prix de la Fondation Pineau-Chaillou (1971).

Roger Boutry - Divertimento for Saxophone and Piano (1963)

Archive


1

| 2 | 3 | 4 | 5 | ... | 62 |