Blog » Sound and Music releases Black History Month 2019 data



A year Sound and Music published data into the ethnicity of those applying for their composition programmes. From these results they made changes to the application process of their Artist Development Programme, in the hope that it would lead to greater diversity in their applicants.

The results of this years's survey suggest relatively little movement year on year (see inforgraphic, below).

SaM said: 'If we are to make progress in making our opportunities more inclusive we need to think, and act, far more radically. Over the next few months we will be shaping a new strategy to address this need, in consultation with a broad range of external advisors.'

Full story, here.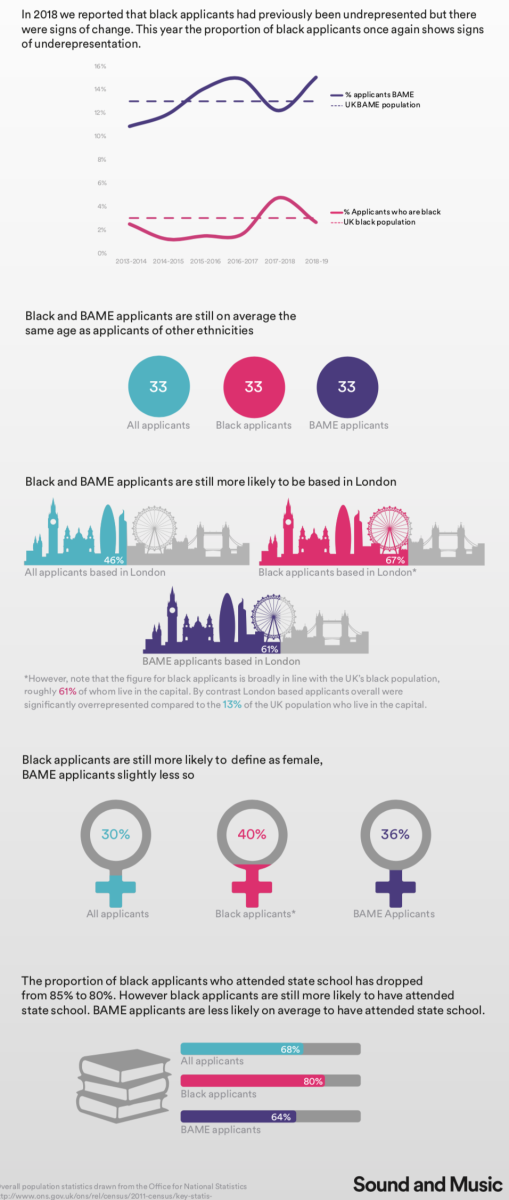 COMMENTS