Other Resources

News Archive
An unlikely link between Boris Johnson and Hans Werner Henze was pointed out on Twitter today:
Sounds like a hoax? That's what I thought too, but you will find the piece listed in Henze's catalogue, here.
As one wag pointed out: 'Call me uncharitable, but I don't get a sense he put his heart and soul into this one...'
Former indie band member and Bury MP James Frith today led a debate on the crisis in English Music Education at Westminster Hall. The event was held with the support and collaboration of UK Music.
The debate was held to highlight the importance of music education in supporting an industry which contributes £4.5 billion to the British economy.
Evidence of the crisis includes:
50% of children at independent schools receive sustained music tuition, but the figure is only 15% for state schools

17% of music creators were educated at independent schools, compared to only 7% across the population as a whole

OFQUAL statistics on the number of entries between 2014 and 2019 show a decline of 30% in the number of pupils taking A-Level Music.
UK Music is urging the Government to support its plan to combat the crisis facing music in education.
The eight points in its blueprint to halt the decline are:
securing universal access to music within state education;

achieving a broad-based music education within curriculum learning;

sustained funding;

empowering local solutions;

improved teacher training and support;

incentivising music education in schools through inspections;

increasing music facilities for young people outside school hours;

and conducting an analysis of music education delivery.
UK Music CEO Michael Dugher said:
"Music in state education is facing an undeniable crisis. All children from every background should have access to music in education - not just those who can access the 'Bank of Mum and Dad' to pay for instruments and tuition or send them to private schools."
According to a survey of teachers conducted by the BPI in March 2019:
State schools have seen a 21% decrease in music provision over the past 5 years, compared to a net increase of 7% in music provision in independent schools over the same period. Around 30% of state schools have seen a decrease in curriculum time for music, or a reduction in the number of qualified music teachers.

Only 12% of the most deprived schools have an orchestra, compared to 85% of independent schools.

1 in 4 schools serving disadvantaged communities offer no music instrument lessons to students that want them. Almost all independent schools and those serving affluent communities do.

Only 64% of schools serving disadvantaged communities give students a chance to take part in a school musical or musical play, compared with 91% of the most affluent state schools and 96% of independent schools.

89% of independent schools run a choir in lunchtime or after-school compared to only 60% of the most disadvantaged state schools.

Almost 40% of state-funded secondary schools now have no compulsory music lessons in year 9. Students from disadvantaged communities are least likely to have regular music lessons by age 13/14.

Only 44% of music lessons in a primary school are delivered by a music specialist.

1 in 5 primary school teachers report there is no regular music lesson for their class.
Here's today's debate in full: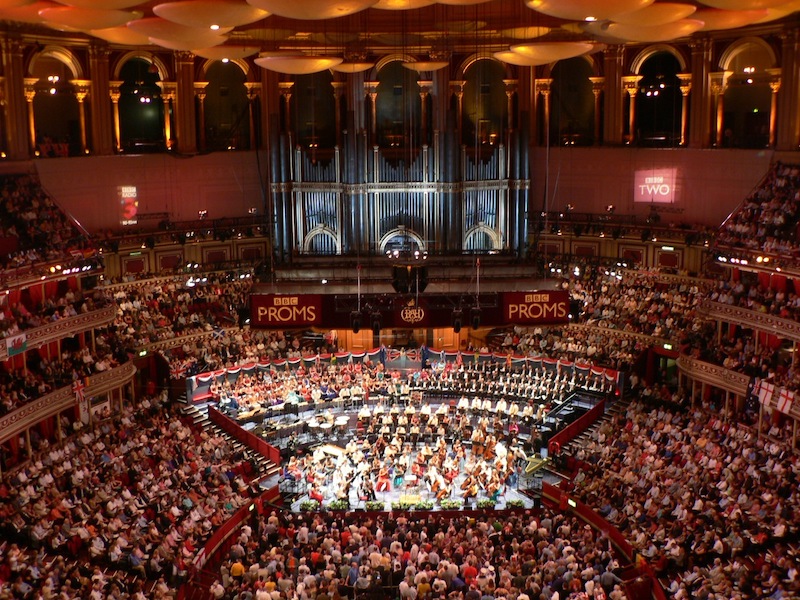 The arguments and rebuttals following the Guardian's posing of the question 'What is classical music for?' (4th July) have continued to roll in. Best of the bunch has been Richard Morrison's witty riposte in The Times.
That the Guardian editorial was published anonymously suggests that the newspaper was aware that the argument it presents is not well thought through. Would anyone want to sign their name next to it?
The piece argues that classical music has become commodified in two ways, on the one hand as a kind of deterrent or pacifier for delinquents (through piped music in public spaces), an observation it can't resist making without taking swipe at Cage and Stockhausen, and on the other as a status symbol for the rich, some of whom are apparently prepared to pay touts up to £2,500 for Last Night of the Proms tickets. It concludes by worrying that classical audiences are much less adventurous than, say, those who appreciate contemporary visual arts or literature.
There are elements of truth, of course, in this analysis. Classical music (including contemporary classical) has long been used and abused, especially in television, cinema and advertising (the last of these has also been the lot of contemporary art). Rather than being a reason to question its purpose, however, this is, rather, suggestive of its allure—its power to move emotions and sell products. So while we may opine the fact that the dopamine-releasing properties of classical music are used, in the words of the article, to calm 'customers who might otherwise become restive if they queue too long for fries,' this is hardly a cause for panic.
That people are willing to pay exorbitant prices for the chance to attend a concert of classical music might similarly be seen as a sign of its success. I personally doubt that these concert-goers are imposters, merely there to be seen, as might be the case at other social gatherings such as Ascot (cited in the article). There's not a lot of pleasure to be found in sitting still for two hours listening to music you don't like. Even if it were the case, I find myself entirely indifferent—these people are subsidising the cheaper seats that keep classical music accessible for all.
And in that respect classical music doesn't seem to be in bad shape. As Richard Morrison writes, 'You can get a standing ticket for any of this year's 75 Proms for £6, and 70,000 punters will do so. Another 100,000 will buy seats costing £15 or less.' Many of these punters will, no doubt, be there for the Brahms, Beethoven or Bach. Many, however, will be there for the contemporary music—Stockhausen concerts, the composer that the article maligns, regularly sell out (see here, here or here) as do those of more established living figures such as Steve Reich or John Adams. Other, especially younger, living composers are still making their case. We should not be surprised if they are not always able to fill halls in quite the same way.
For more responses to the article see the Guardian's letter page.

Congratulations to the six projects chosen for this year's Sound and Music Composer-Curator scheme. Each will receive funding over nine months.
Those selected were (as described on Sound and Music's website):
Daffyd Roberts / Unland
Unland will draw together composers and participants to make new sound performances based around the psychogeographic memory of rural mid-Wales. It will utilise sound archives held in the National Library of Wales, including oral recordings of forest workers and community singing festivals (eisteddfodau) from the 1970s, which will provide the tangible material and stimulus that will be re-presented and re-worked. Participants will take part in workshops to explore sound interpretation, composition and improvisation leading to performances and public talks about sound, memory and place, at venues including the National Library of Wales and Ceredigion Museum.
Delia Stevens & Joe Snape/ Conundrums
The composer-curator collective Conundrums (percussionist Delia Stevens, composer Joe Snape and creative producer Hayley Parkes) are launching a new, socially-engaged concert series called AlgoRhythms - a 3-date UK tour of specially commissioned and contemporary chamber music for percussion, electronics & video, responding to themes of censorship, data collection, algorithms and the digital media echo chamber.
More than just a live music event, AlgoRhythms also features a live discussion panel to encourage audience participation and interaction with the music and the project's themes, taking it beyond standard concert formats. 21st Century ideas for 21st Century people.
James McIlwrath / AMOK
AMOK is an experimental performance platform based in York. AMOK showcases experimental performances by emerging and established composers and performers based locally and across the U.K. AMOK aims to foreground York's cultural identity by utlising different venues from historic, vibrant and culturally significant spaces.Previous events have included performances by Trevor Wishart, OUT-TAKE Ensemble and Morag Galloway.
AMOK will commission Neil Luck, Catherine Robson and Lynette Quek, to write new works designed for three different venues, including a Georgian Kitchen. The concerts aim to engage and inspire a variety of audiences and generate life into these hidden venues in late 2019.
Lucie Treacher / A Catalogue of Bones and Stars
"A Catalogue of Bones and Stars" is a new outdoor immersive theatre adventure with music, based on the lives of two ground-breaking female scientists: the pioneering astrologer, Caroline Herschel and palaeontologist, Mary Anning. One looking up to the sky, one down to earth, both these women bravely delved into the scientific unknown. The show will bind theatre with music, using distinct sonic ideas from the rhythm of a pick-axe to the movement of stars in the sky. It will be performed on beaches across the Highlands and each performance will include a community beach-clean as well as workshops with literacy learners.
Rebecca Lee & Nastassja Simensky / Five Verses on Six Sacks of Earth
We will collaborate with a group of inspiring contemporary performers and practitioners to produce an interdisciplinary work, Five Verses on Six Sacks of Earth. This project develops three overlapping versions of the piece in performance, film and audio. Developed during a residency on an archeological dig, we use a layered approach including text, field recordings, composition, improvisation and design to think speculatively about archeology. Using a model exemplified by artists like Maria Fusco, we will explore making work that is both intensely place-specific but exists in different forms and engages audiences with different access, interests and backgrounds.
Sophie Cooper & Jake Blanchard / Tor
We are keen to programme a concert series that is very pro-Europe in the wake of the referendum to leave the EU, as a rejection of the vote and as a statement to show how important it is for the UK to have ties to the rest of Europe for inspiration, creative growth and opportunity. With support from Sound and Music we are able to invite musicians using traditional European instruments to Todmorden to demonstrate their practice at two local primary schools and also perform in the evening to an audience at The Golden Lion Hotel. We will also be funding new collaborative projects at our annual festival Tor Festival.
More information, including links to individual artists and projects, is available on Sound and Music's Website.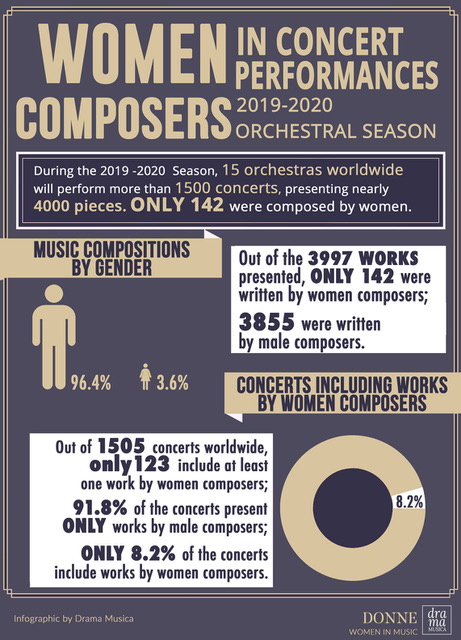 Last year I reported on the work by UK record label Drama Musica and its project partner DONNE, Women in Music, who conducted a gender balance study of the 2018/19 orchestral season of 15 top orchestras. The results were startling: of the 3524 works, 82 were by female composers, 3442 by male. That is 2.3% vs. 97.7%. In total only 5.3% of concerts included works by women composers.
The organisations have just carried out the same study on the 2019/20 concert season. The results (see also infographic) showed only a small improvement (which is anyway too early to call a trend):
-123 of 1500 concerts include at least one piece by a woman composer. That is 8.2% of the total.
-At these concerts, 3997 musical works will be performed. 142 were written by women composers, 3855 were written by male composers. That is 3.6% vs. 96.4%.
Soprano Gabriella Di Laccio, founder and curator of DONNE, Women in Music, commented on the findings:
It is very difficult to find excuses for not having works by women composers present in every concert. There are thousands of music scores now widely available and the quality of the music is unquestionable. As artists, I truly believe we should always try to cultivate curiosity in our audiences, to open their eyes to a much richer and diverse musical world. It is possible and it is an incredibly enriching artistic experience for everyone. Plus, we will be supporting diverse role models for future generations. What could be better than that?
The research was carried out by studying the repertoire of fairly mainstream orchestras: Royal Concertgebouw, Berliner Philharmoniker, Vienna Philharmoniker, London Symphony Orchestra, Chicago Symphony Orchestra, Los Angeles Philharmonic, Bavarian Radio Symphony Orchestra, Cleveland Orchestra, Dresden Staatskapelle, Boston Symphony Orchestra, New York Philharmonic, London Philharmonic Orchestra, Vancouver Symphony Orchestra, Sydney Symphony Orchestra and São Paulo Symphony Orchestra. By 'mainstream' I mean orchestras that are likely to focus on core 'canonic' repertoire, with a smattering of new music. This seems an important consideration when reaching for conclusions about this data. Core repertoire tends to be male since traditionally, rightly or wrongly, composing has been a male occupation. This makes it seem difficult to achieve gender parity for orchestral groups that focus on older works.
There is one caveat, however. Those women who were working as composers were not always taken seriously, not afforded the same opportunities. Take Alma Mahler, whose more famous husband discouraged her composing. This in turn helped to ensure that the handful of works she did write were, for a long while, forgotten. Nowadays the experience of listening to one of her songs (see video, below) makes one wonder what else we have lost. A complete reassessment of our core repertoire of the type being carried out by Drama Musica seems, therefore, long overdue—heaven knows knows what marvels it might turn up. It would also mean that there are opportunities to redress historic gender imbalances.
Moving to the present day, I would be fascinated to see this research carried out upon contemporary music ensembles. That would give us a much better understanding of where we are headed. Whilst I am queasy about enforcing strict 50/50 gender balances in music or anything else (equality of opportunity seems better—apologies if I sound like Jordan Peterson), it seems a healthy loose goal. And, who knows, perhaps we might even discover that composing is actually more innately feminine. A couple of hundred years of feminine gender bias would go a long way towards correcting the sins of the past.
Alma Mahler - 5 Lieder for voice and piano

It was sad to see today that Borough New Music, whose season finished at the end of last month, has announced that it has no plans to continue.
Though a relative newcomer on the London concert scene it mounted a huge amount of new music in its three seasons—in 2018, for example, there were 34 concerts that included 42 premieres with five guest artistic directors. The format also was a good one—the concerts were free, mounted at lunchtime, lasted around 45 minutes each and were followed by light refreshments. The perfect way to spend a lunch break.
We must be grateful to Artistic Director Clare Simmonds and her team for their energy in sustaining the festival for this long. Let's hope that she, and they, will move on to artistic pastures new.
Here's a taste of what you missed from the 2019 season: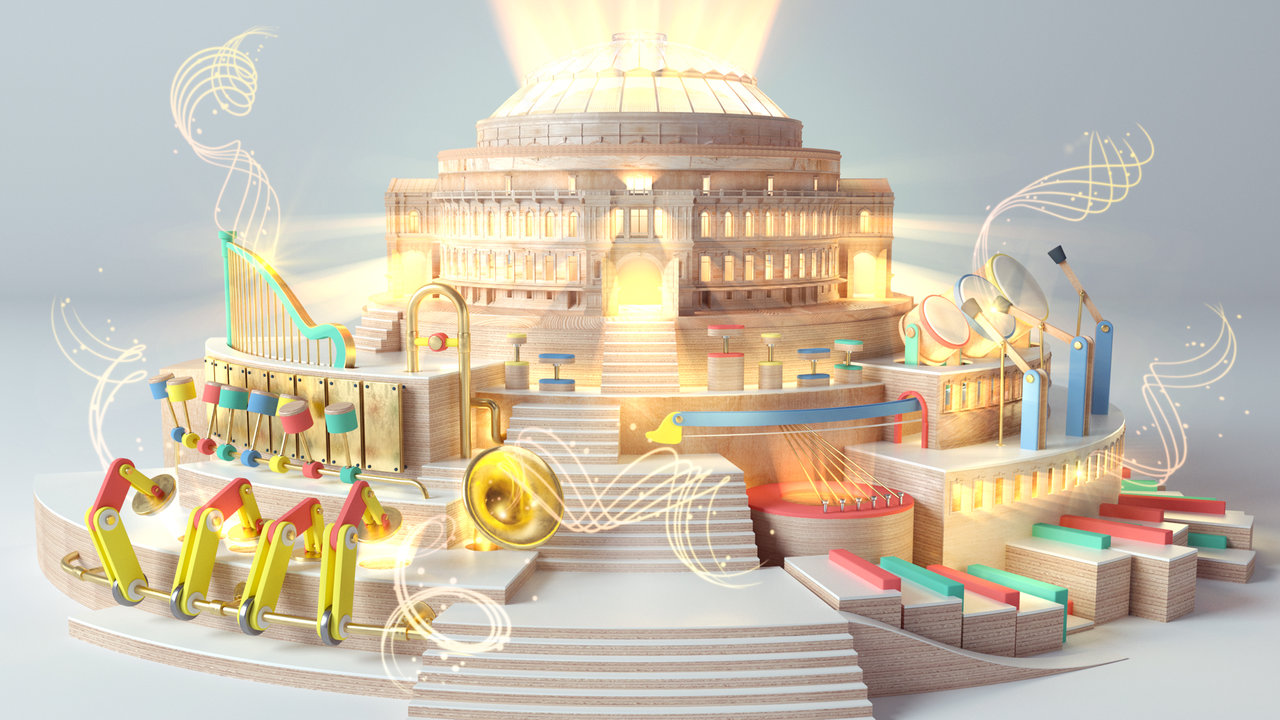 The Proms programme always raises debate. This year the focus has been on the number of female composers represented—whilst there is a better male/female balance, the most substantial commissions have been given to male composers.
Last year saw some efforts towards greater equality, though arguably this felt tokenistic or merely thematic given that the Proms was also marking 100 years of female suffrage. One of 2018's developments that has been carried over, however, has been the awarding of the prominent first night commission (a tradition that itself waxes and wanes) to a female composer, Zosha Di Castri, whose Long Is the Journey – Short Is the Memory will open this year's festivities. Other substantial commissions, both male and female include new works by Dobrinka Tabakova, Linda Catlin Smith, Errollyn Wallen, Ryan Wigglesworth, Huw Watkins and Johnny Greenwood.
The Proms website, for reasons I have never understood, doesn't separate out the premieres, though you can find a complete list of programmed composers. Here then is a complete premieres list, with links to the individual concerts on the Proms website.
July
19th Zosha Di Castri, Long Is the Journey – Short Is the Memory. BBCSO (WP).
22nd Anna Thorvaldsdottir Metacosmos (UK). Orchestra of the Royal Academy of Music and the Julliard School.
22nd Alexia Sloane. Earthward (WP). VOCES8.
22nd Hans Zimmer, Earth (WP). BBC Singers, CBeebies Prom Children's Choir, Chineke! Orchestra.
24th Péter Eötvös Alhambra (violin concerto) (UK). BBCSO.
25th Tobias Broström Nigredo: Dark Night of the Soul (concerto for two trumpets and orchestra) (UK). BBCNOW.
August
4th Outi Tarkiainen, Midnight Sun Variations (WP). BBC Philharmonic.
8th Huw Watkins, The Moon (WP). BBCNOW.
11th Benjamin Beckman, New Work (UK). The National Youth Orchestra of the United States of America.
11th Detlev Glanert, Weites Land ('Musik mit Brahms' for orchestra) (UK). BBCSO.
13th Multiple composers, Birthday Variations for M. C. B. (WP). BBCSO.
15th Errollyn Wallen, This Frame Is Part of the Painting (WP). BBCNOW.
17th Joanna Lee, At this man's hand (WP). BBC Singers.
19th Jonathan Dove, We Are One Fire (WP); Dieter Ammann, Piano Concerto (WP). BBCSO.
26th Jörg Widmann, Babylon Suite (London). Orchestre de Paris.
28th Ryan Wigglesworth, Piano Concerto (WP). Britten Sinfonia.
31st Dobrinka Tabakova, New Work (WP). BBC Concert Orchestra.
September
1st Linda Catlin Smith, New Work (WP). BBCSSO
8th Louis Andriessen, The Only One (UK). BBCSO.
9th Freya Waley-Cohen, New Work (WP). Knussen Chamber Orchestra.
10th Jonny Greenwood, Horror vacui – for solo violin and 68 strings (WP). BBCNOW.
Since 2008 the George Butterworth Award has been given annually by Sound and Music for an outstanding work created through one of its Artistic Development Programmes (before then it was awarded by SPNM, SaM's forerunner). Previous winners include Richard Causton, Jeremy Thurlow and Egidija Medekšaitė.
This year's award winner is Blasio Kavuma for his piece Spirit Level, a collaboration with choreographer Si Rawlinson that 'explores themes of spirituality using various musical idioms like gospel, African traditional music and neo-Impressionism.'
You can hear Kavuma talking about the work in more detail below. The complete work is available here.
George Butterworth Award 2019 - Blasio Kavuma Interview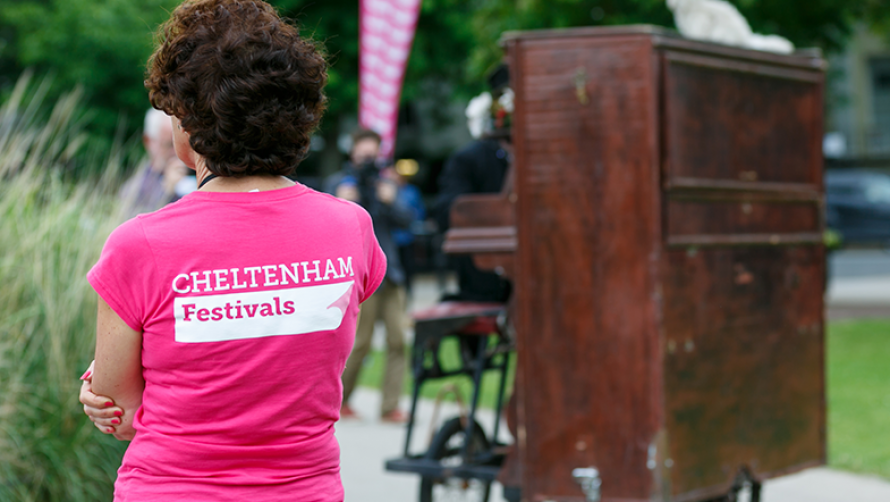 Cheltenham Music Festival (5th–14th July, venues in Cheltenham, UK), this year celebrating its 75th birthday, remains one of the UK's most imaginative not to mention prestigious music festivals. This year's programme is as busy as ever, with more than 60 events and 650 performers. The programme includes an abundance of new music, including 20 major premieres.
On 5th the Nash Ensemble will give the first performance of a new work for flute and string trio by Judith Weir. The concert will also contain a tribute to the much-missed Oliver Knussen, with a performance of his Masks Op. 3 for solo flute. On the same day will be the chance to hear the premiere of Dani Howard's Gates of Spring by the London Symphony Orchestra, which has been commissioned as a roof-raiser by Classic FM.
1956 marked the festival's first commissioning of a female composer, Thea Musgrave. More than 60 years later, and as part of her own 90th birthday year celebrations, she has been commissioned to write a trumpet concerto for Alison Balsom and the CBSO, to be performed on 6th. The composer will be in conversation before the concert.
On 9th John Woolrich's Ostinato will receive its first performance by young pianist Jeneba Kanneh-Mason, a rising star worth watching. Woolrich will also be busy at the festival as Composer Academy Director. The eight emerging composers will work with him and the Kaleidoscope Chamber Collective to produce new works that will be performed as part of Composium, a symposium for composers, publishers, artists, managers and members of the public on 10th. That event will also comprise of talks, panel discussions and networking opportunities with figures that will include Thea Musgrave, musicologist and broadcaster Katy Hamilton, James Murphy (Chief Executive, Royal Philharmonic Society), Lucy Schaufer (Mezzo-soprano and Artistic Director, Wild Plum Arts), Hannah Kendall (Composer), Vanessa Reed (CEO, PRS Foundation), Denzyl Feigelson (Special Advisor, Apple Inc and iTunes), Zoe Martlew (Composer) and Harriet Wybor (PRS for Music – Classical).
Other premieres to look enjoy will include Alex Mills's Crossing Over (6th), Konstantia Gourzi's Call of the Bees (7th), works by Einojuhani Rautavaara and Betsy Jolas at a Classical Mixtape event (8th), Grace-Evangeline Mason's Midnight Spires (9th), Freya Waley-Cohen's Reflection on Christus Factus Est (10th), Anna Clyne's Snake & Ladder (11th), Jonathan Dove's Youth Gone (12th) and Dobrinka Tabakova's Highland Pastorale (13th). The opening of the festival and its 75th anniversary will also be marked with the performance of a new fanfare for trumpets, the result of a composition competition on 5th.
More information and tickets are available here.
More sad news with the death of Danish composer and organist Ib Nørholm, who died on Monday aged 88.

Nørholm was born in Søberg, Denmark. He began his study of the piano aged 9, later learning the organ. He was a precocious as a composer, producing his chamber opera The Snail and the Rose Hedge at the age of 18. This was followed by studies at The Royal Danish Conservatoire with Vagn Holmboe.

His early works place him in the lineage of Carl Nielsen and that of his teacher Holmboe. In the late 50s and early 60s, however, he was influenced by the avant-garde works of Stockhausen, Boulez and others and began to explore serialism and graphic notation. He quickly eschewed this and adopted a style that later became known as 'new simplicity'.

Nørholm was particularly known as a symphonist, though he was active in all genres: apart from his 13 symphonies his major works include concertos for violin and cello, eight string quartets and much other chamber music, several chamber operas, solo instrument sonatas, choral music and songs.

From 1965 Nørholm was a teacher at the Carl Nielsen Academy of Music in Odense and from 1981–2000 Professor of Composition at the Royal Danish Academy of Music in Copenhagen. He was awarded the Gaudeamus International Composers Award in 1964 and the Carl Nielsen Prize in 1971.

Ib Nørholm: Symphony No.9, Op.116 (1990)

Archive
1 | ... | 3 | 4 |

5

| 6 | 7 | ... | 64 |