Other Resources

News Archive
C:T talks to U.S. composer Mark Grey. Hot from the world premiere of his grand opera Frankenstein in La Monnaie, Brussels, he is now working on a new chamber opera, Birds in the Moon, which will be performed next year.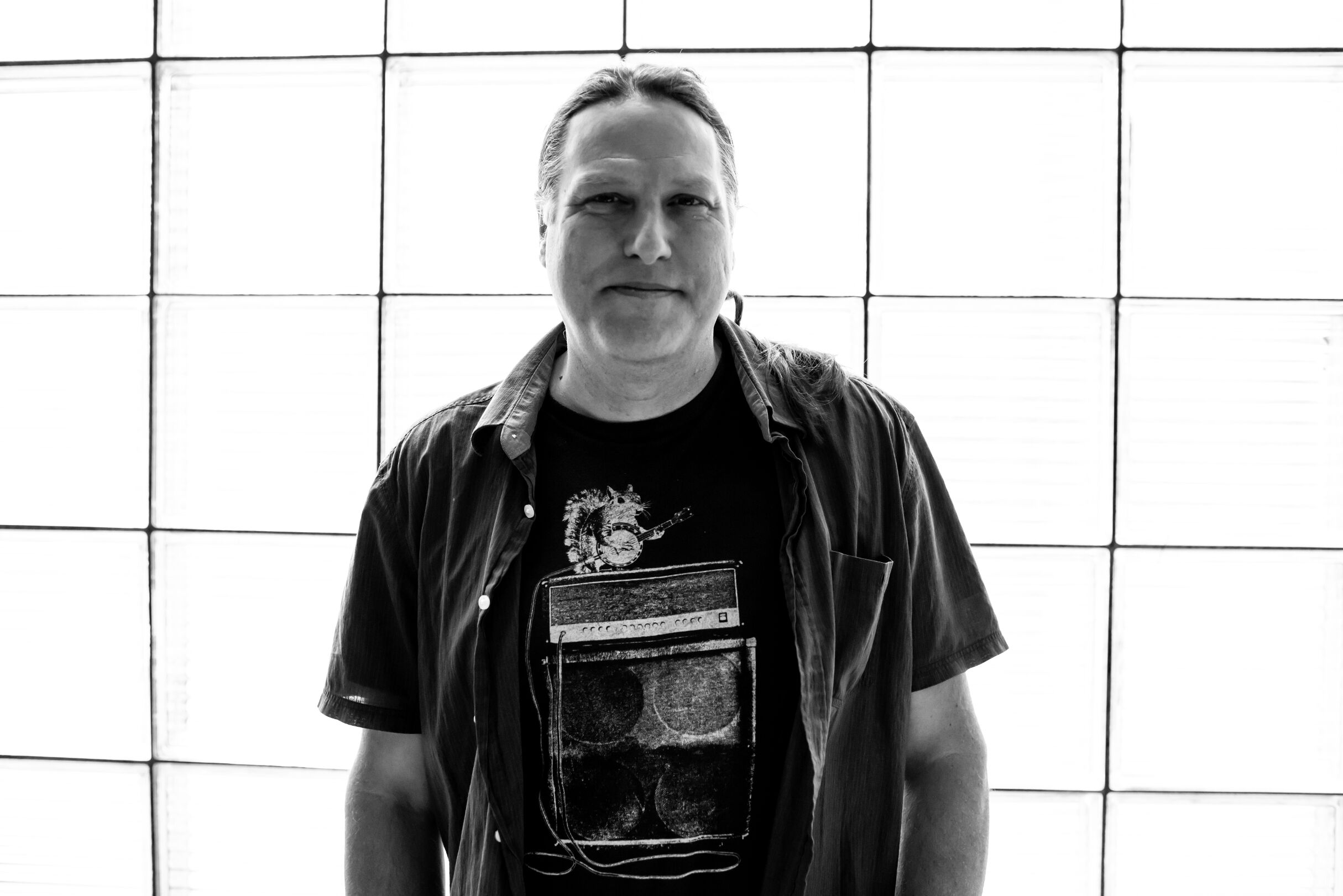 Mark Grey
Tell us a little about your new opera, Birds in the Moon.

The storyline for BIRDS is loosely based on the eccentric theory penned by 17th Century scientist Charles Morton, who hypothesized that birds migrate to the moon. According to Morton, birds migrated every year to the moon where they fed and reproduced. He believed that the majority of birds came back to earth with their offspring, yet the rest of them were simply lost in space. Charles Morton's eccentricity serves the libretto with its main theme, the journey of the migrant - using the bird as a metaphor for a person, and the moon as a metaphor for a promised land or the wealthy countries of the so-called first world.

Some of the most important sociopolitical issues we will continue to face in this century are no doubt immigration, migration, human trafficking and human rights. Our BIRDS is certainly hinged around these larger topics, but focuses on a fantastical story of one migrant's journey and her child's fate.

BIRDS probes the fragility and vulnerability of the people who live on the economic, physical and psychological fringes in our society. Dishonesty, a lack of dignity, insolence, falsehood, unjustified use of force, inequality and corruption have become values in the narratives of the dominant elites in both political and economic spheres - all while hiding the real interests of money and power. It's an integrally transcultural fable, belonging to the native peoples of North and South America as well as to the first Iberian tribes, contemporary Syrian mothers, sub-Saharan, Eurasian and Oceanic sons and daughters. Ultimately, it is a story of hope, deception and courage.
>> Read the rest of the interview here
Congratulations to the Ivor Academy winners, which were announced yesterday at Grosvenor House, London. The Ivors celebrate excellence in songwriting and screen composition in 2018.
The full list, including those nominated was as follows:
Best Album
JOY AS AN ACT OF RESISTANCE WINNER
Best Contemporary Song
LOVE IT IF WE MADE IT WINNER
Best Original Film Score
AMERICAN ANIMALS by Anne Nikitin
PHANTOM THREAD by Jonny Greenwood WINNER
SPIDER-MAN: INTO THE SPIDER-VERSE by Daniel Pemberton
Best Original Video Game Score
ASSASSIN'S CREED ODYSSEY by Michael Georgiades, Joe Henson and Alexis Smith
Q.U.B.E. 2 by David Housden
SEA OF THIEVES by Robin Beanland WINNER
Best Song Musically and Lyrically
NICA LIBRES AT DUSK WINNER
Best Television Soundtrack
FLOWERS (SERIES 2) by Arthur Sharpe
HAPPY NEW YEAR, COLIN BURSTEAD by Clint Mansell
REQUIEM by Natasha Khan and Dominik Scherrer WINNER
PRS Most Performed Work
THESE DAYS WINNER
There were also individual awards for international achievement, outstanding song collection, PRS for Music Outstanding Contribution to British Music, PRS for Music International Award, Songwiters of the Year, The Ivors Inspiration Award and The Ivors Jazz Award. The full list is available here.
The death has been reported of British-Canadian composer Derek Holman.
Born in Cornwall he was educated at Truro School, the Royal Academy and the University of London. Various teaching posts followed, including at Westminster Abbey Choir School, at the Royal School of Church Music and, following his decision to emigrate to Canada in 1965, at University of Toronto. Throughout his career he also held organist and choir-master postings, his last being at St. Simon's Bloor St, Toronto.
Holman's composing output was considerable and produced to commission, including from the CBC, the Toronto Symphony Orchestra, Canadian Brass, the Toronto Mendelssohn Choir, the Toronto Children's Chorus, the International Choral Festival of 1993, the National Arts Centre Orchestra and the Aldeburgh Connection. His output focused particularly on vocal music and includes twelve song cycles comprising some 60 songs, a children's opera, oratorios, organ and liturgical works.
In the wake of his death Holman was described by one of his pupils as 'a musician's musician – a first-rate composer, pianist and organist and conductor.'
He was a member of the Canadian League for Composers and made a member of the Order of Canada in 2003.
Derek Holman - Postlude on a Melody by Melchior Vulpius, Joel Hastings, organ
For more information about Derek Holman:
The Holland Festival (29th May–June 23rd)
The Holland Festival explores cutting edge dance, film, music, opera, theatre, visual arts and multidisciplinary collaborations. This year Stockhausen is very much on the menu, the starting point being a screened documentary of the festival's first performance of the composer's notorious Helikopter-Streichquartett in 1995. That work appears in Mittwoch from the composer's monumental Licht sequence of 7 operas. Highlights from Licht will be performed in three parts across the whole festival (see video trailer, below).
Other festival highlights include a concert by South African artist Gerhard Marx, who makes music from car parts (7th–9th); a new installation, Eight, from Michel van der Aa, mixing music theatre, virtual reality and visual arts (available throughout the festival); contemporary choral works from young American composers, performed by Roomful of Teeth (15th); and a chance to hear Colin Benders' Electro Symphonic Orchestra, where he will present a new work for modular synthesisers and multiple speakers (22nd).
The Aldeburgh Festival (7th—23rd June)
Austrian composer Thomas Larcher is composer-in-residence at this year's festival. His works will appear throughout, with the world premiere of his Movement for Piano on 8th and the UK premiere of his opera The Hunting Gun from 7th–9th.
There will be tributes to Oliver Knussen, who was a key figure in the history of the festival, including performances of his Variations for piano, Scriabin Settings, O Hototogisu!, Prayer Bell Sketch, Ophelia's Last Dance, Coursing and other chamber works. There is also a screening of a film that was originally made to mark the composer's 50th birthday Oliver Knussen—Sounds from the Big White House.
Composers with premieres at the festival include Charlotte Bray, Caterina di Cecca, Edmund Finnis, Joanna Lee, Nico Muhly, Frederik Neyrinck and Freya Waley-Cohen. There is also radical performance art from Bastard Assignments, outdoor graffiti-style animated opera in Drive-by Shooting, and Listening Walks exploring the sounds of the natural environment.
St. Magnus Festival, Orkney (21–27th June)
Like the Holland Festival, St. Magnus offers much more than just music with theatre, dance, poetry, literature, visual art and the MagFest fringe. At its core however it is still very much a music festival. There is much established classical repertoire to enjoy and a good smattering of works by living composers, including by James Macmillan, Joan Tower, Alex Freeman and Arvo Pärt. There is also the chance to hear the premiere of Festival Director, Alasdar Nicolson's Concerto for trumpet and strings Govan Stones, performed by Tom Poulson on 25th.
Holland Festival: Aus Licht Trailer
Belgian composer Dominique Lawalrée has died. He was 64.
Lawalrée was born in Brussels, studying at the Institut Supérieur de Musique et de Pédagogie in Namur. He began composing in 1973 under the influences of classical composers such as Satie, Stravinsky, Stockhausen, Cage, Feldman, Riley, Bryars and Messiaen and rock musicians including The Beatles, Soft Machine and Brian Eno. In 1976 he founded his own record label, Editions Walrus. It became the principle medium though which his vast catalogue, some 500 compositions and 20 albums, was disseminated. He also gave concerts in Europe and the United States, largely for small private audiences.
His style, which is simple, meditative and tonal became associated with the trend known as 'new simplicity.' A mystical experience led to a change of focus in 1994, with subsequent works focusing on the liturgy and religion more generally.
Dominique Lawalrée taught at the Ecole Normale Catholique du Brabant Wallon in Nivelles.
For more information: Matrix New Music Leuven
Dominique Lawalree - First Meeting (album)

The Incorporated Society of Musicians (ISM) has released a new report entitled 'Impact of Brexit on Musicians':
The main findings were:
-Almost 50% of respondents identified an impact on their professional work since the EU referendum result in 2016 – 95% of whom said it was negative (from 19% in 2016, to 26% in 2017, to 40% in 2018, and to 50% in 2019)
-63% of respondents cited difficulty in securing future work in EU27/EEA countries as the biggest issue they face due to Brexit – and more than 1 in 10 respondents reported that offers of work have been withdrawn or cancelled with Brexit given as a reason.
-85% of survey respondents visit the EU27 for work at least once a year, 22% visit the EU27/EEA more than 11 times per year and more than a third (35%) spend at least a month per year working in EU27/EEA countries.
-One in seven musicians have less than a week's notice between being offered work and having to take it.
-64% of survey respondents said a two-year, multi-entry visa would allay their concerns about their future ability to work in the EU27/EEA if freedom of movement rights were lost.
-95% of respondents preferred the two-year visa over an 'extension of the Permitted Paid Engagement (PPE) visa.
-83% of respondents said it would be beneficial for a government department (e.g. BEIS) to provide a dedicated hotline for musicians to offer guidance on mobility issues
-More than half of respondents (58%) reported that they were concerned about the transportation of instruments and/or equipment in the EU27 & EEA in the future.
-Amongst other vital recommendations for Government, the report calls for freedom of movement to be protected for musicians, or a two-year working visa to be introduced.
The full report is available here.
You can read the above summary as well as responses to the report and its recommendations on the ISM website, here.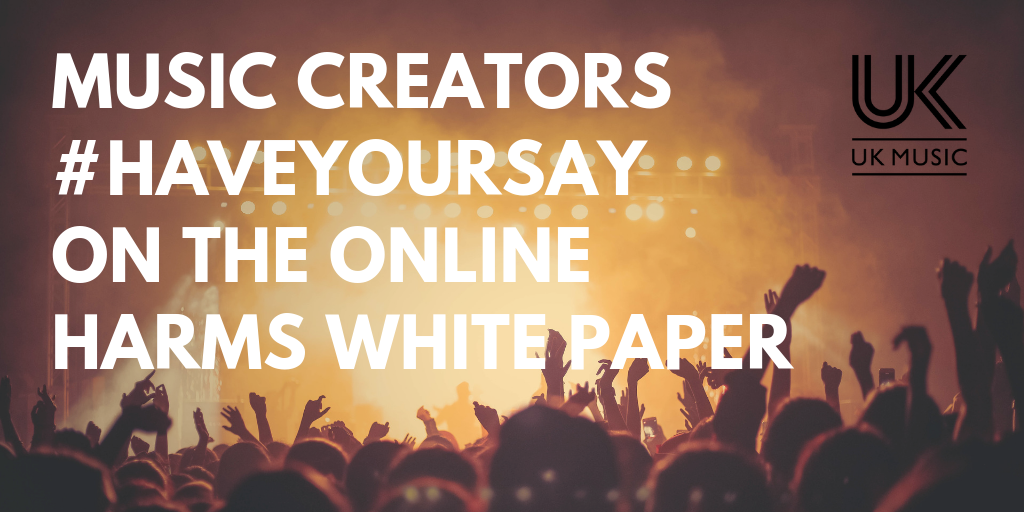 UK Music is asking composers to respond to a government consultation which will be fed into its Online Harms White Paper. Part of the paper's remit is to make tech firms more responsible for the content that they publish online. This then is an opportunity for creators to ask for better protection against copyright infringement and unfair working practices, such as poor renumeration.
More details, here.
The survey itself can be found, here.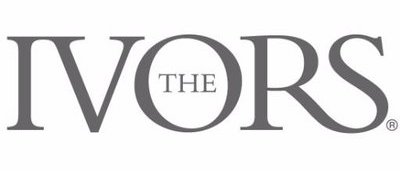 The Ivors celebrate excellence in songwriting and screen composition, across works released in the UK during 2018. The Awards also honour songwriters and composers with categories recognising their contribution to UK music.
The ceremony will take place on 23rd May.
This year's nominees are:
Best Album
Best Contemporary Song
Best Original Film Score
AMERICAN ANIMALS by Anne Nikitin
PHANTOM THREAD by Jonny Greenwood
SPIDER-MAN: INTO THE SPIDER-VERSE by Daniel Pemberton
Best Original Video Game Score
ASSASSIN'S CREED ODYSSEY by Michael Georgiades, Joe Henson and Alexis Smith
Q.U.B.E. 2 by David Housden
SEA OF THIEVES by Robin Beanland
Best Song Musically and Lyrically
Best Television Soundtrack
FLOWERS (SERIES 2) by Arthur Sharpe
HAPPY NEW YEAR, COLIN BURSTEAD by Clint Mansell
REQUIEM by Natasha Khan and Dominik Scherrer
PRS Most Performed Work
C:T talks to cross-arts composer and sound designer Roberto David Rusconi, whose new work Variazioni Tiepolo will be premiered by the Minguet Quartet in May.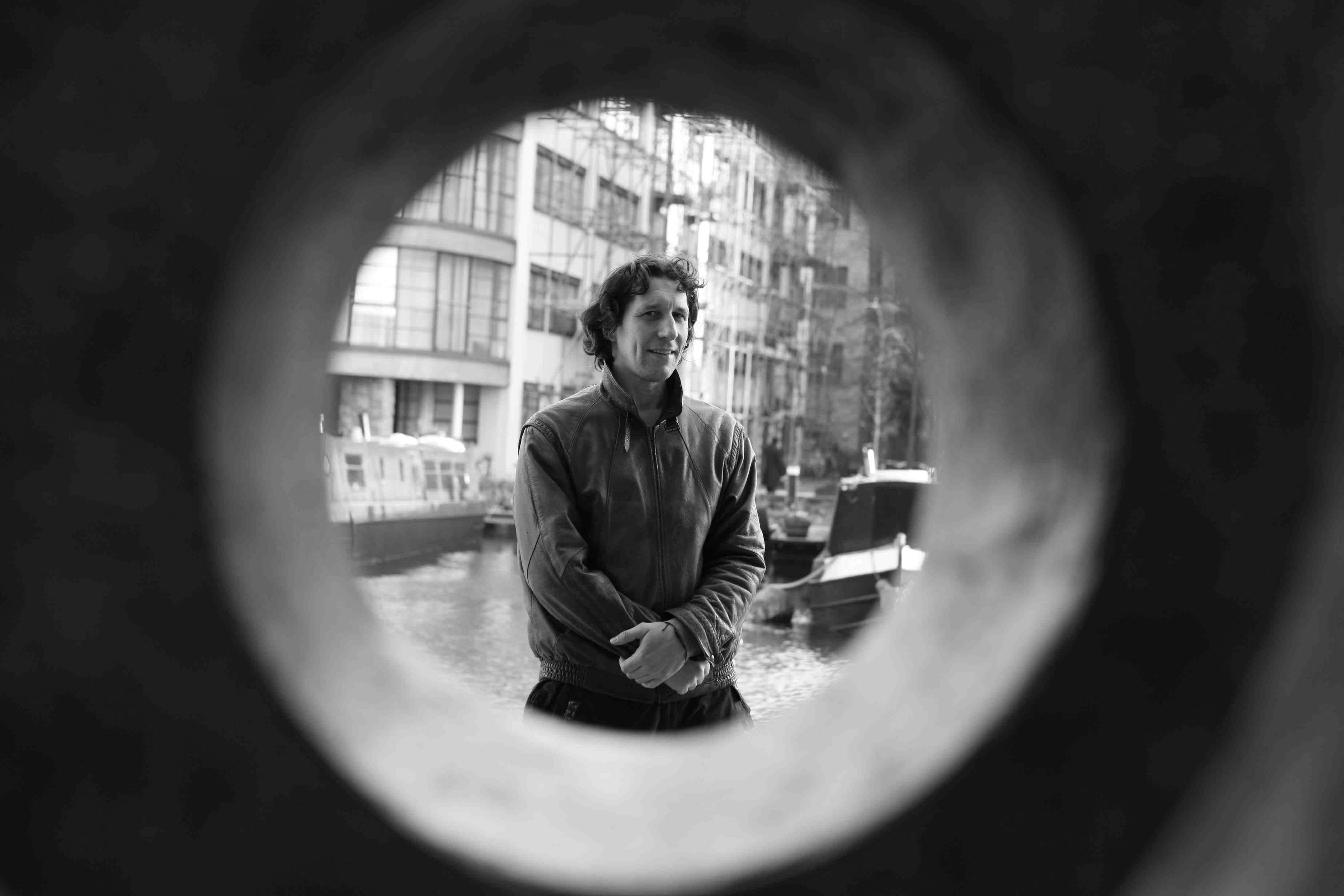 Roberto David Rusconi
Tell us something about your background.

I am a producer of immersive music for opera, dance, music theatre, screen soundtracks and art galleries. I graduated in composition, piano, choir, conducting, specialized in electro-acoustic music and have been awarded a PhD at King's College London on the relationship between music, memory and matter. My profound expertise of the international cultural scene has inspired me to pursue a career as producer, curator and education co-creative projects manager. I am particularly interested in sound projection and live digital sound processing. In recent years I have been collaborating with L-Acoustics and their new processor for immersive sound hyperrealism, L-ISA.

What was your first success as a composer?

I think my first success was the music I made under a pseudonym for the CD Game Punto per Punto that celebrated Fiat motors 100 years. 1,150,000 copies were released, and I was able to keep the copyrights on the music.
>> Click here to read the rest of the interview
German composer, arranger and conductor Martin Böttcher died on 19th April. He was 91.

His early years were dominated by the war; a period in the Luftwaffe was followed by time as a prisoner of war. Having learnt to play the guitar during his incaceration, on his release he made a living playing jazz and arranging music for film composers, including Michael Jary and Hans-Martin Majewski.

Böttcher made his own cinematic debut in 1955, writing the music for the satirical film Der Hauptmann und sein Held. This proved to be the launch of a highly successful film and later television music career.

Perhaps his most well-known score was for the Karl May film Der Schatz im Silbersee, with its Old-Shatterhand-Melodie:

Archive
1 | ... | 3 | 4 |

5

| 6 | 7 | ... | 62 |