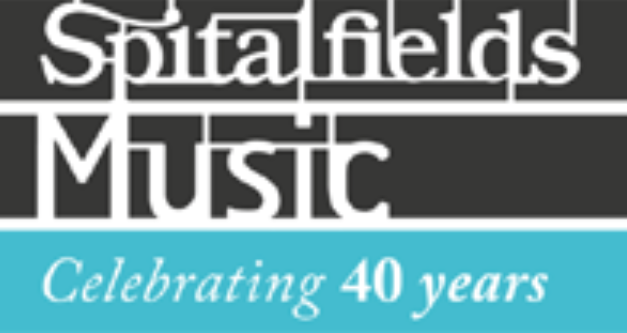 December is not traditionally known for its music festivals, which makes the Spitalfields Winter Festival, which this year runs from 4th–11th, a welcome anomaly. There are a number of dance and music events enjoy, but four new music concerts stand out:
1. TROUPE: The Empty Chair (Brady Arts & Community Centre, 4th December, 2pm and 4.30pm
A music theatre piece billed as a 'mischievous musical adventure exploring loss, change and friendship' it includes music by Moondog, Meredith Monk and TROUPE.
2. Gothic Voices: Tower of London (The Chapel Royal of St Peter ad Vincula, 4th December, 7.30pm)
Vocal ensemble Gothic Voices perform medieval and renaissance settings of Marian texts with contemporary interpretations by Joanne Metcalf and Andrew Smith interpolated.
3. Protein: May Contain Food (Shoreditch Town Hall, Assembly Hall, 6th December 6.15 pm and 8.30pm)
A dance and music theatre show inspired by social occasions and life at mealtimes. Choreographed by Luca Silvestrini with music by Orlando Gough.
4. Melvyn Tan (Shoreditch Church, 6th December 7pm)
A concert to mark the pianist's 60th birthday and the festival's 40th. It includes music by Judith Weir, Anthony Dove and a host of other composers as part of the compendium piece Variations for Judith.
0 comments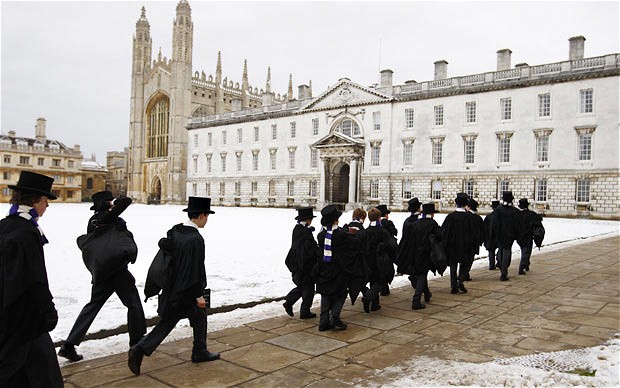 As well as the new Michael Berkeley carol for Kings (see my previous blog post) there are a number of contemporary music Christmas options to consider in December. On 2nd December the BBC Singers give an Advent concert at St Giles' Cripplegate that includes music by John Tavener, Judith Weir, Gabriel Jackson, Cecilia McDowall and Owain Park. On the same day at the Barbican there is a chance to hear Neil Brand's setting of Dickens' Christmas Carol for spoken voices and orchestra. The work is very family friendly, as can be heard here.
An excellent alternative to Messiah is John Adams' retelling of the nativity story in El Niño. Adams himself combined the libretto from a number of sources, from 'pre-Christian prophets to twentieth century Hispanic female writers' to form a two-hour opera-oratorio. It seems that Adams himself is touring this work around Europe this December; I have found three performances, in London on 4th, Amsterdam on 10th, and Paris on 11th. There may be others.
At St. Davids Hall, Cardiff on 4th December The Sixteen look beyond December to Epiphany with a concert that examines music inspired by the Three Kings. The programme includes music from the renaissance to the present day. At Milton Court Hall, London meanwhile, on 13th the BBC Singers give a concert that includes seasonal music by its conductor Bob Chilcott as well as pieces by Britten, Rutter and James Lord Pierpont.
0 comments
From the King's website:
The composer of this year's commissioned Christmas carol is British composer Michael Berkeley, who has set to music a the traditional 15th century Christmas text This Endernight. The carol will receive its first public performance at A Festival of Nine Lessons and Carols.
Michael Berkeley is a Fellow of the Royal Northern College of Music and a Fellow of the Royal Academy of Music, and in 2012 he was appointed a CBE for services to music in the Queen's Birthday Honours. Michael is also the son of Lennox Berkeley, who was the first composer commissioned by Stephen Cleobury to write for A Festival of Nine Lessons and Carols in 1983.
About the new carol, Berkeley writes:
The anonymous c1400 text, This Endernight, is unusual for a carol in that it articulates the voice of the infant Jesus in dialogue with his mother. 'Ender' or 'Endris' means past or recent. Maternal feelings of tenderness are in abundance but there is also a knowingness about the importance of the event that is unfolding. It is an upbeat lullaby which looks forward to heavenly bliss and so culminates in a radiant cadence.
This Endernight will be performed during the Christmas Eve service which will be broadcast live on BBC Radio and public radio stations around the world. The carol will also become available as a download immediately following the service through the Apple iTunes Store.
And here is another chance to hear last year's carol, The Flight by Richard Causton:
0 comments
Four visual artists and three composers have just been announced as recipients of the £50,000 Paul Hamlyn Foundation Award. 'Awards for Artists was launched in 1994 and are the largest individual awards made to visual artists and composers in the UK. At £50,000 per award and with no strings attached, they are designed to give artists the time and freedom to develop their creative ideas.'
The three composers are:
Daniel Kidane
Daniel Kidane (born 1986) is a London-based concert composer whose works range from solo pieces to large orchestral works. Often drawing from experiences from his own background and upbringing, Kidane's compositions explore social narratives, especially multilingual interactions in everyday life. Among Kidane's most notable compositions are Foreign Tongues (2015), which re-envisaged the setup of the string quartet and Pulsing (2016), which explored the idea of migration through its energetic instrumental passages and vocal interludes. Kidane's compositions have been premiered by several notable companies including the Royal Liverpool Philharmonic Orchestra, London Philharmonic Orchestra and the BBC Philharmonic Orchestra. He has also completed commissioned work for the Orgelbüchlein Project, which was premiered at the Tower of London Chapel.
Heather Leigh
Heather Leigh (born 1976) is a West Virginian, Texas raised composer and singer currently based in Glasgow. She is renowned for her spontaneous composition and for redefining the pedal steel guitar, taking the instrument beyond the bounds of the country and western genre. As a solo artist, she explores themes relating to the representation of women, sexuality and vulnerability. Leigh's 2015 album I Abused Animal (Ideologic Organ/Editions Mego) received wide international acclaim, showcasing her talent as a composer, songwriter and vocalist, as well as her pedal steel guitar innovations. This album built upon previous successful releases including Nightingale (Golden Lab Records) and Devil if You Can Hear Me (Not Not Fun). She has an extensive catalogue of collaborative work, which in recent years has focused on her duo with German saxophonist Peter Brötzmann. She has toured widely in the US, Europe, Australia and New Zealand.
Ailís Ní Ríain
Ailís Ní Ríain (born 1974) is a Cork born contemporary classical composer and stage writer. Currently based in Yorkshire she is a regular collaborator with artists in other artforms, her artistic interests are diverse and combined with an unwavering desire to push and develop her artistic practice through each new project or commission. Working across several media, including small-scale acoustic music, installations, mini-opera and music-theatre, her work uses a multi-disciplined approach to challenge, provoke and engage. Ní Ríain's compositions focus on strong visual and narrative ideas and building connections with new and diverse audiences. Among Ní Ríain's most recent compositions was Skloniŝte (2015), a solo accordion and video homage to the people who survived the Siege of Sarajevo 1992-1996. The Irish Times described the piece as 'truly evok[ing] a strong response.' She has also completed notable commissions for the Royal Irish Academy of Music, The Bronte Society and Feelgood Productions with new commissions lined up for Spitalfields Festival, Temenos Ensemble and Manchester Opera Project. Her work has been performed in the US and across Europe. Alongside her work as a composer, Ní Ríainis a published stage writer with plays produced in the UK, Ireland, Germany and Sweden.
0 comments
I was going to share some arts news stories today but, sadly, my plans have all been Trumped…
2016 will forever, in my mind at least, be the year of Brexit and Trump. The breaking of the liberal consensus.
I'm not going to dwell, though. As someone said to me this morning: 'laisse tomber'. Let it drop. Focus on your own happiness and stop worrying about politics.
I will try.
0 comments
I now have a copy of Dorico, the new scorewriting software from Steinberg (see my previous blog post). What I am going to attempt, over several blog posts, is less a review and more my thoughts as I get to know this software. In particular I am keen to see how the program works when I give it real-world tasks.
My system
I am running MacOS Sierra on a late 2013 MacBook Pro with 8GB of RAM. I will make frequent comparisons with Sibelius, though that will be version 7.1.3. This might, of course, be considered unfair, so where the current version of Sibelius would have handled something better, I'll be glad to have that pointed out to me. My own feeling, rightly or wrongly, is that the improvements since 7.1.3 have not been comprehensive enough to warrant an upgrade.
The kinds of tasks I will ask of the software
I spend most of my time producing arrangements, typesetting and composing. The arrangements and typsets are done against the clock—I work by the hour—and so require me to balance the conflicting requirements of speed vs. a professional end result. In these circumstances, the less time I spend editing the better. They also require decent audio output, since the score is used to generate backing files for a sheet music website. Typesetting work also includes the generation of high quality music examples for publication in journals. This means testing the ability of the package to notate advanced compositional techniques. When I compose, these days I do it straight into the computer. For this reason I look for the flexibility and the ability to change things. Composition, at least for me, is a very organic process, in which I often need to move things around, insert ideas, transpose etc.
Setup
Downloading and installing Dorico is a cinch, though if your internet connection is slow, you might want to think about getting the boxed version—the complete download, with its many sound files, is 9GB.
Dorico, as I mentioned in my last post, breaks the process of scorewriting into five stages or modes: Setup, Write, Engrave, Play, Print. You can move back and forth between these freely.
When you open Dorico, the first screen you are presented with looks like this: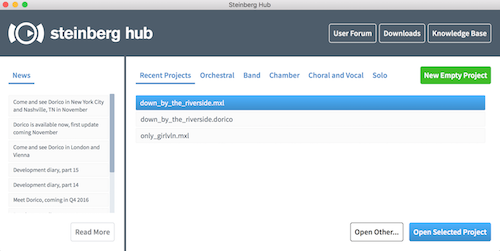 This enables you to open a recent project, to create a project from a preexisting template (for example, 'film orchestra', 'concert band', 'string quartet' etc. or to start from a blank score. Bringing up a blank score brings you to the setup phase (i.e. first of the five stages, above):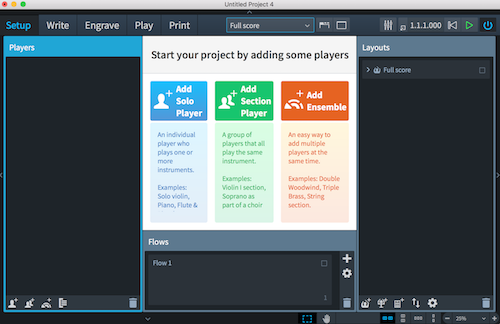 As you navigate this for the first time Dorico gives you a useful tour of the features (it does the same as you enter each of the subsequent scorewriting modes). I should probably have paid more attention, since at first I was a bit confused by the distinctions Dorico makes between solo player, section player and ensemble. Actually, however, they make total sense. A solo player is just that: one human being. A section is a whole group of human beings i.e. a violin section. 'Ensemble' sounds like an 'orchestra', 'band' etc. but this isn't the case—it refers to sections within a wider ensemble. In this way, you can add a whole woodwind section at once, but choose single, double or triple wind.
Interestingly Dorico also makes a distinction between a player and the instrument, so you can create an empty-handed player and then give them one or more instruments to play. I am hoping that this approach will make handling players who swap instruments (e.g. flute doubling piccolo etc) more intelligent, since it's a big pain point in Sibelius.
Once the players are added you don't create your score, instead you simply click on the Write tab. Of course, you can also add more instruments at any time in Sibelius, but I quite like the way that this is presented as a fluid and connected process. The Write window looks like this: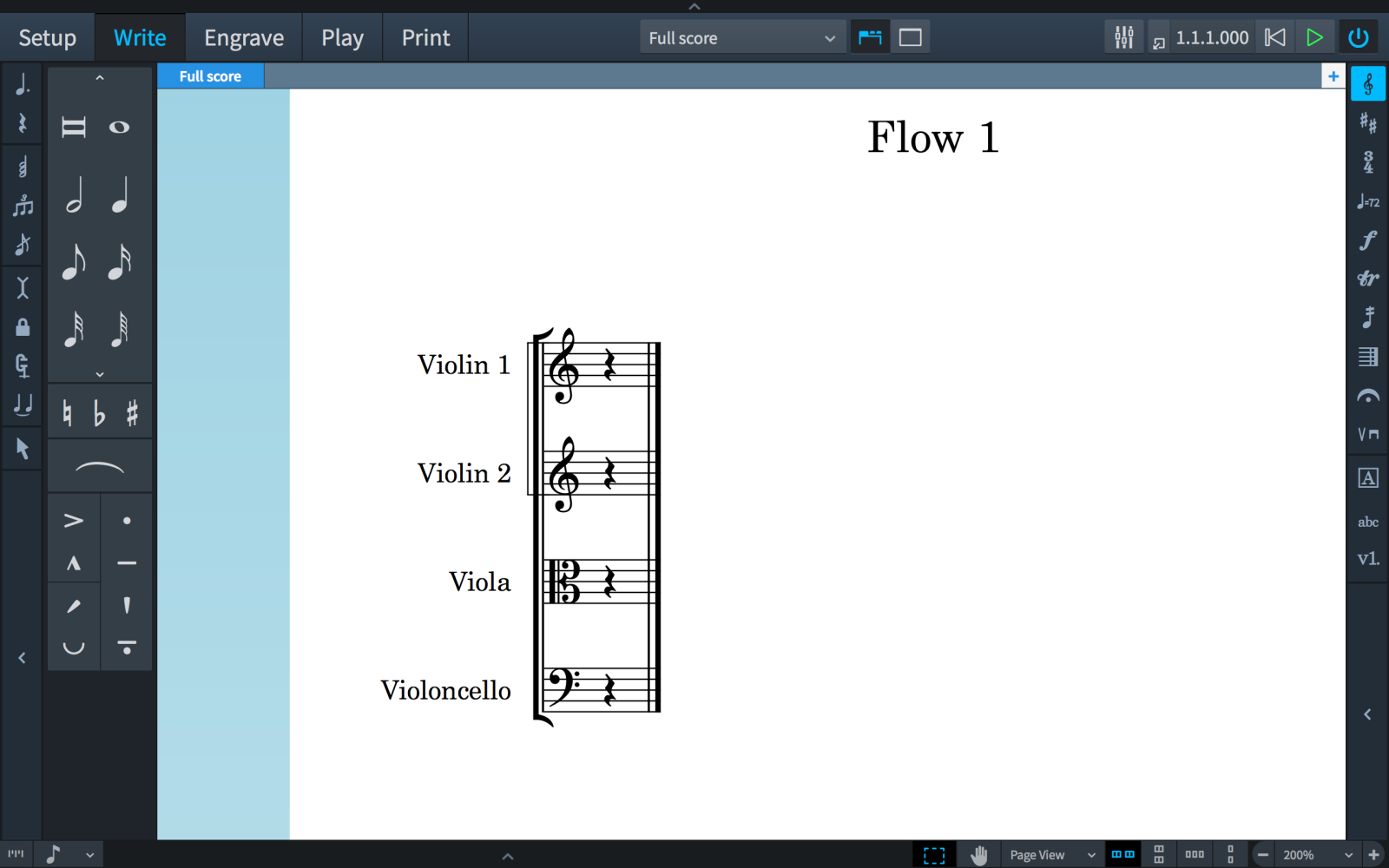 The tools for entering music are available around the edge of the score. The screen shot shows the note durations tab open, but this can be hidden so that the tools take up a small amount of screen space. It does not seem that they can be undocked, which I imagine could be a problem when working on a larger screen. On a laptop, however, the approach works well. I find the floating keypad in Sibelius infuriating and, what is more, mapping specific functions to the numeric keypad seems like a ridiculous throwback. I wonder how long it will be before these programs start supporting Apple's new Touch Bar? Now that would be nice…
My initial experience of trying to enter notes into Dorico was frustrating, but I feel that this was more my fault than Dorico's—one has to really get to grips with new input methods before judging them. I am going, therefore, to leave this for another time. Instead I chose a task that was so simple it did not require any input.
Basic task: transcribing a piece from piano and violin to string quartet
I deliberately chose a simple piece as it is presents a transcription task that, in Sibelius, would take me around an hour, including preparation of parts and extraction of an audio file of the completed score. The original file, for piano and violin, was for Sibelius. Dorico will not read Sibelius files so I had to export this as an mxl file. For comparison I then reopened this mxl file in Sibelius as well as opening it in Dorico. The initial results were interesting indeed. Here is the imported score in Sibelius: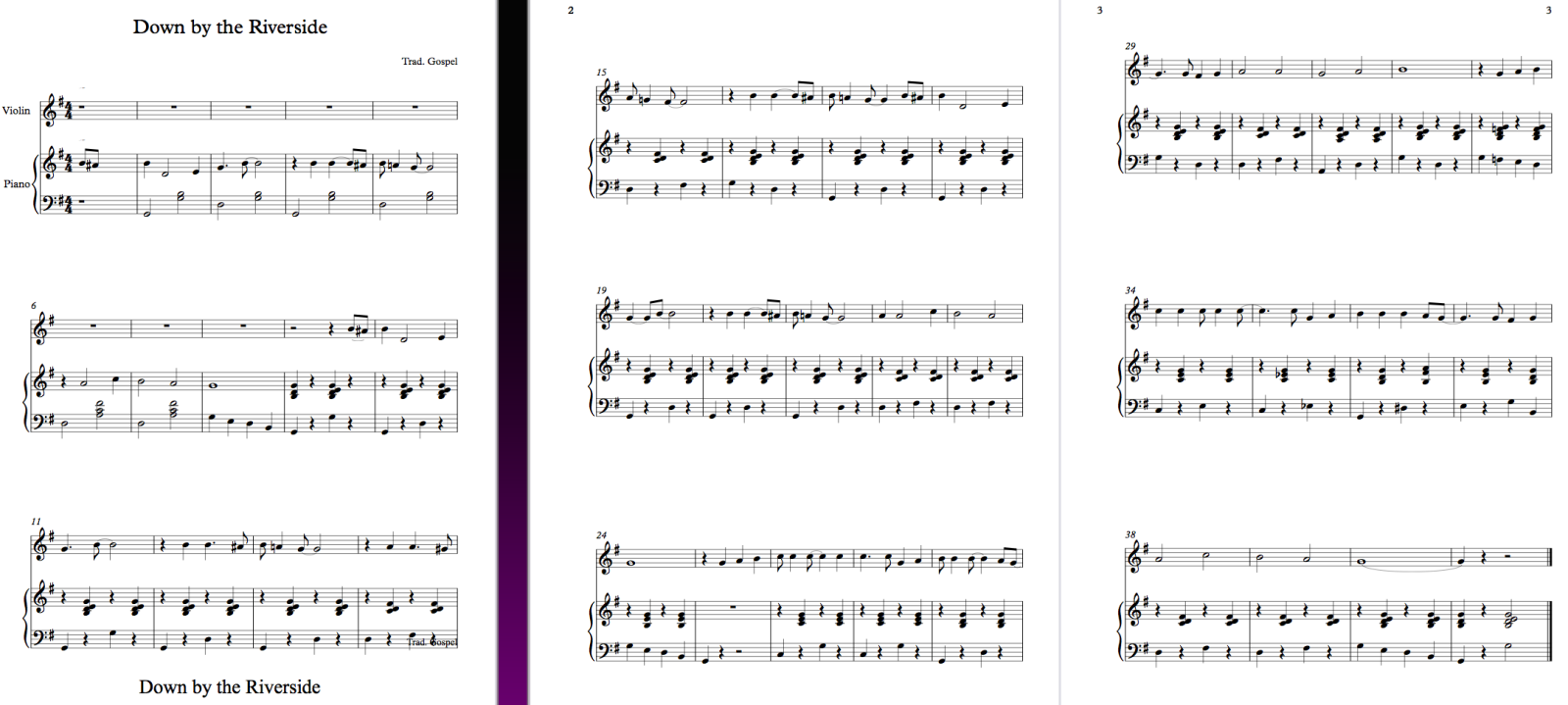 Here is the imported score in Dorico: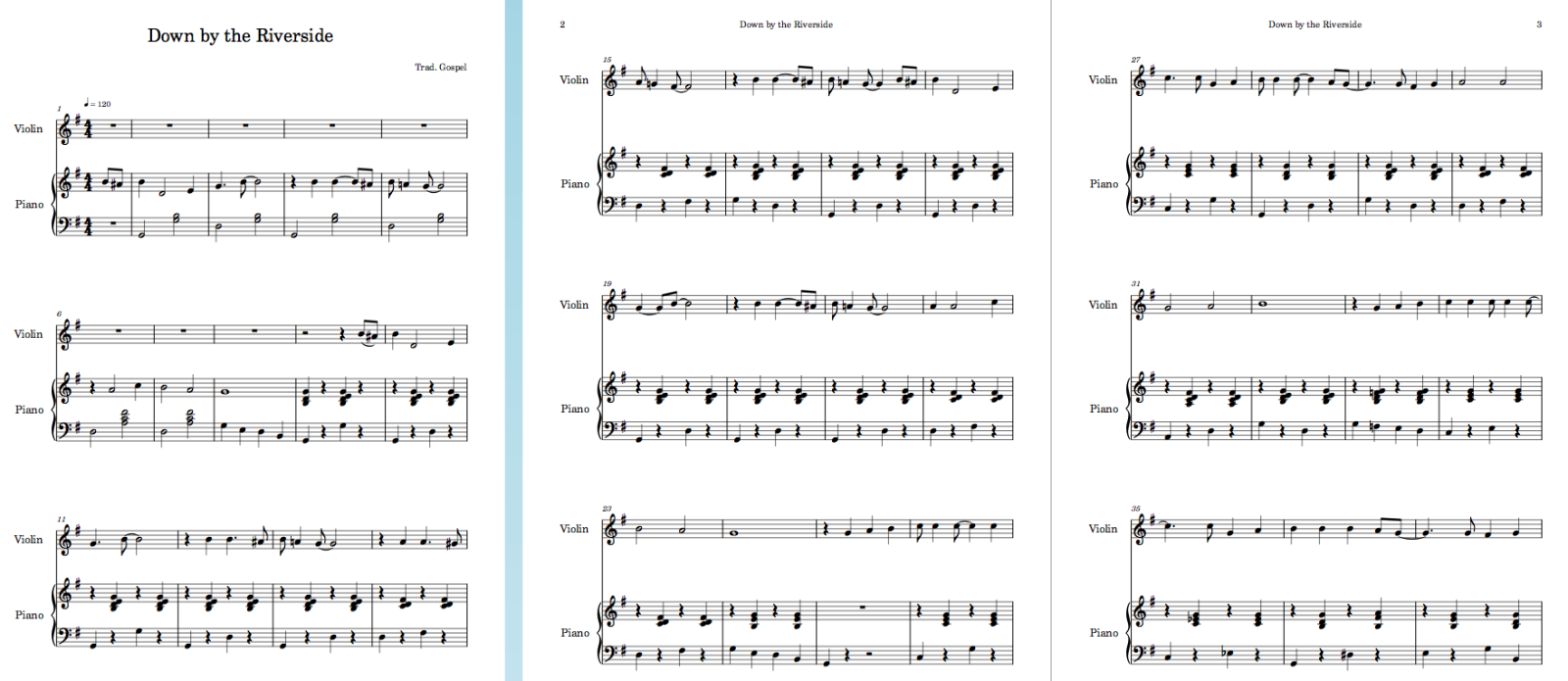 Here is the piano part, as generated by Sibelius: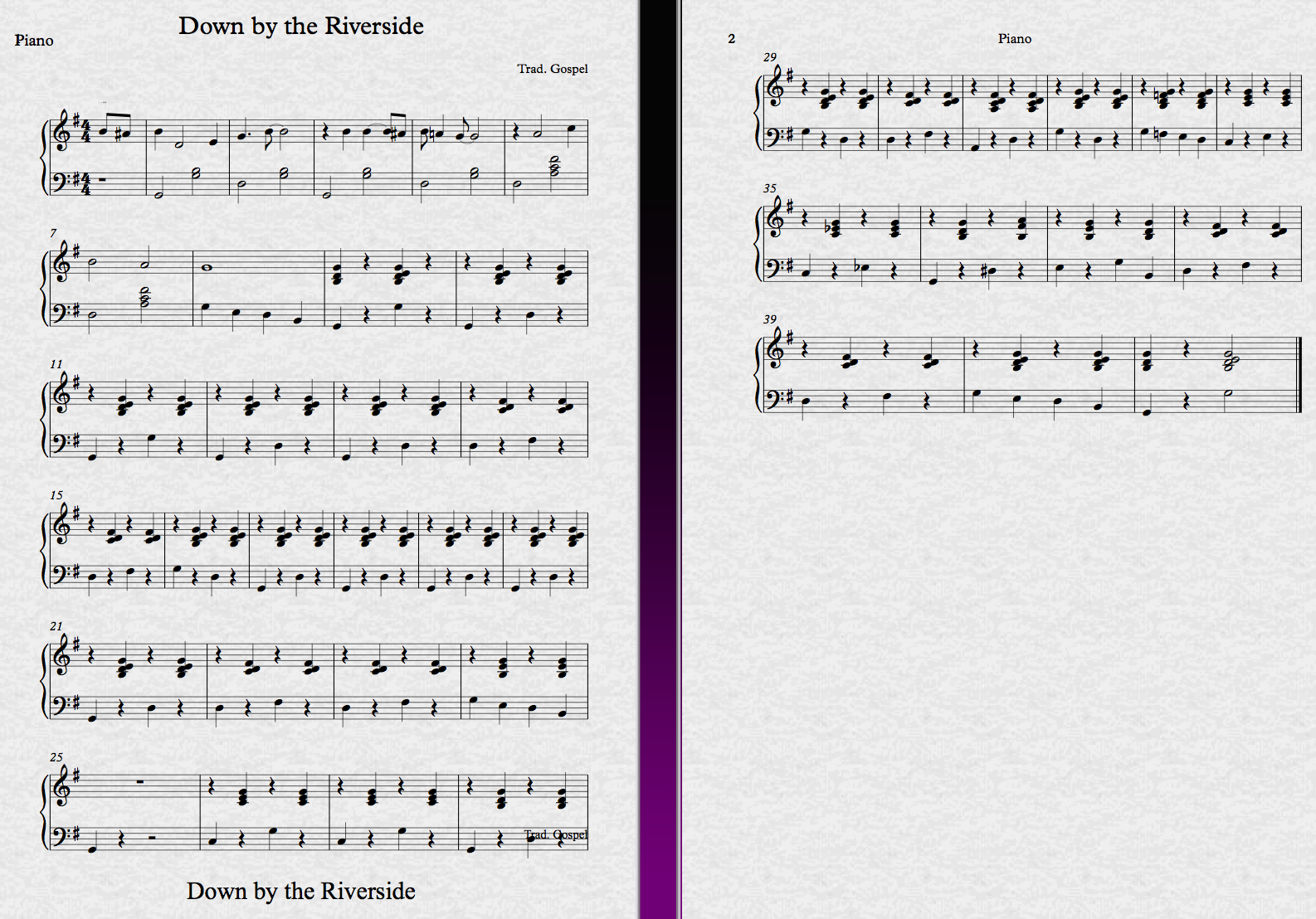 Here is the piano part, as generated by Dorico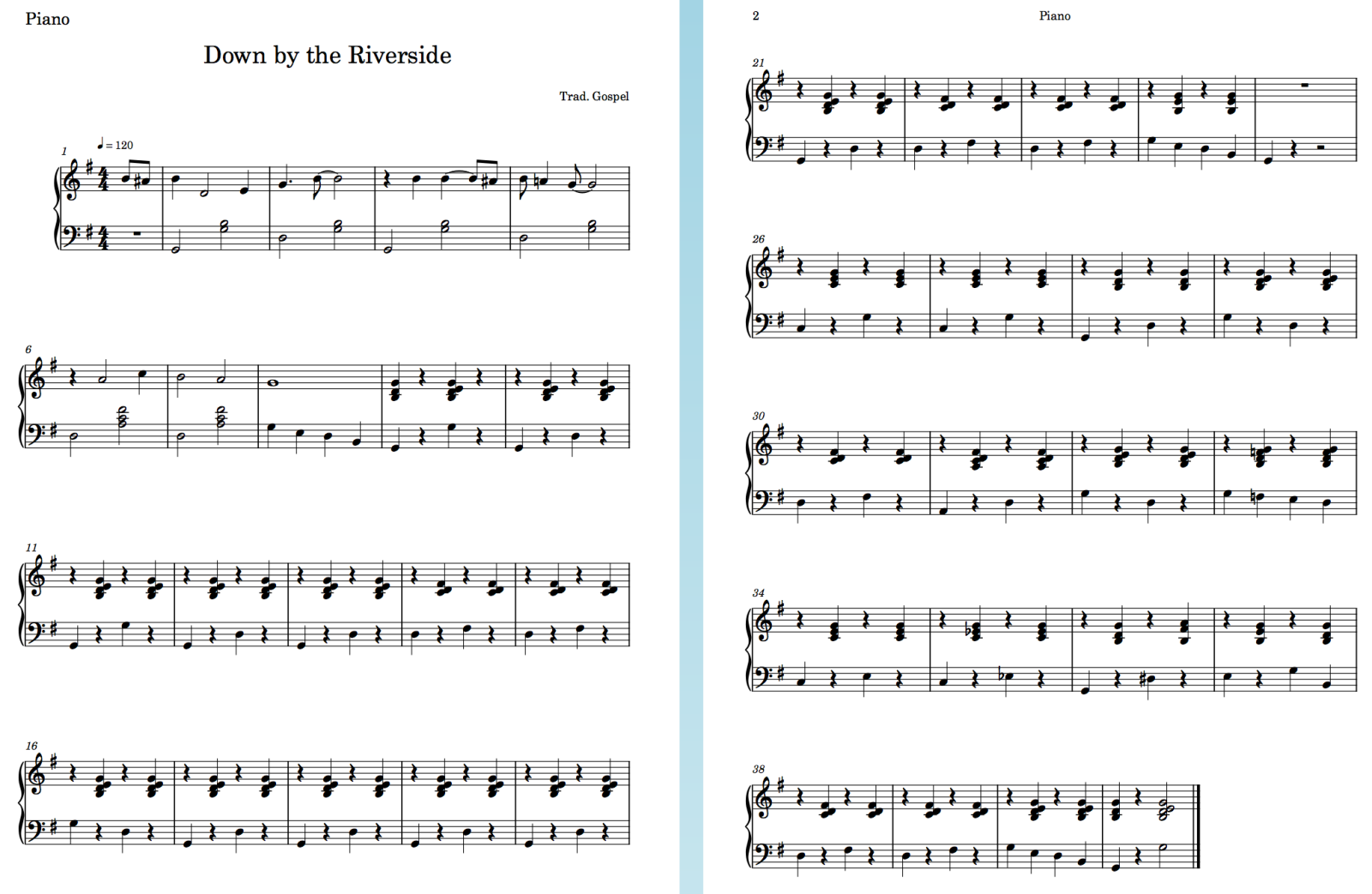 At this point it's worth me reiterating that this is Sibelius 7.1.3. The result, however, is a clear win for Dorico. If one compares the parts, especially, Sibelius is too inconsistent as regards the number of bars per line and it also fails to divide the score in a way that fills the second page. This is consistent with my experience of using Sibelius to prepare parts—one has to intervene constantly to get them to look right. Even worse, Sibelius has somehow also managed to reproduce the title and 'Trad. Gospel' marking at the bottom of the page. Also, though its not so obvious from looking at the part (but obvious on the score), the anacrusis in the Sibelius file is actually detached by three beats from the rest of the score. Dorico reads it perfectly. My only preference in terms of the Sibelius file is that it automatically right justifies the final line (i.e. it fills the line). First impressions, then, suggest that Dorico might be a step forward in terms of automated engraving.
Adding a violin, viola and cello to the score was easy—a simple matter of going back to the Setup tab and selecting the instruments. I now needed to copy the material from piano to strings. This is where I bumped into my first limitation. Sibelius offers pretty advanced filtering and copying features. So, for example, I can select a whole stave, copy all of its contents or just filter the top note or one part and then copy that. It's hugely useful when separating out chords when assigning single notes to melody instruments. Dorico, at this stage, only offers a simple marquee selection (i.e. draw a box shape to select notes) with no filtering. This makes the process very cumbersome.
Also, as I copied notes to viola, the stems did not automatically set to the correct direction:

However, it turns out that Dorico, by default, preserves the stem direction of an imported mxl file, which can be removed by selecting the offending notes and selecting Edit > Stem > Remove Forced Stem. I wonder, however, if it wouldn't be better to make good typesetting the default in these circumstances.
I continued to copy and paste the piano music into the other parts, but it was becoming clear that to filter out the notes was going to take a very long time indeed. Unfortunately I was on a real deadline, with six more of these arrangements and a set of orchestral parts to prepare in eight hours, so at this point I was forced back to Sibelius. Not without regret, however, since I consider that the typesetting elements in Dorico have real promise. Editing, however, needs a great deal of work.
A note on playback:
For a comparison of audio playback I imported the completed file from Sibelius back into Dorico. Dorico accurately imported all of the dynamic and articulation marks from the mxl file. There was one small problem with a repeat mark, which doesn't otherwise affect the audio playback. In all other respects the two programs were reading the same information. Here is the score (generated in Sibelius):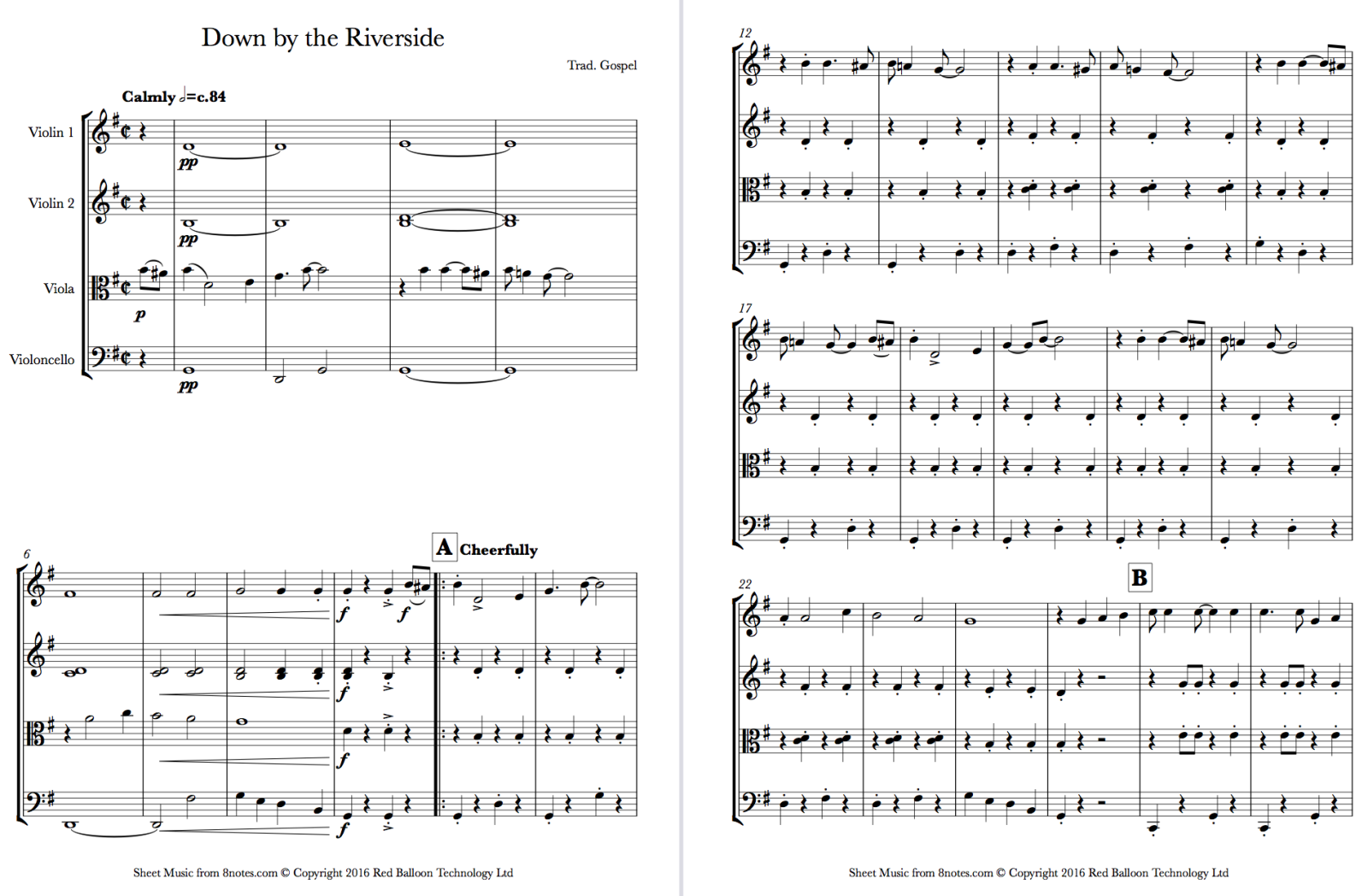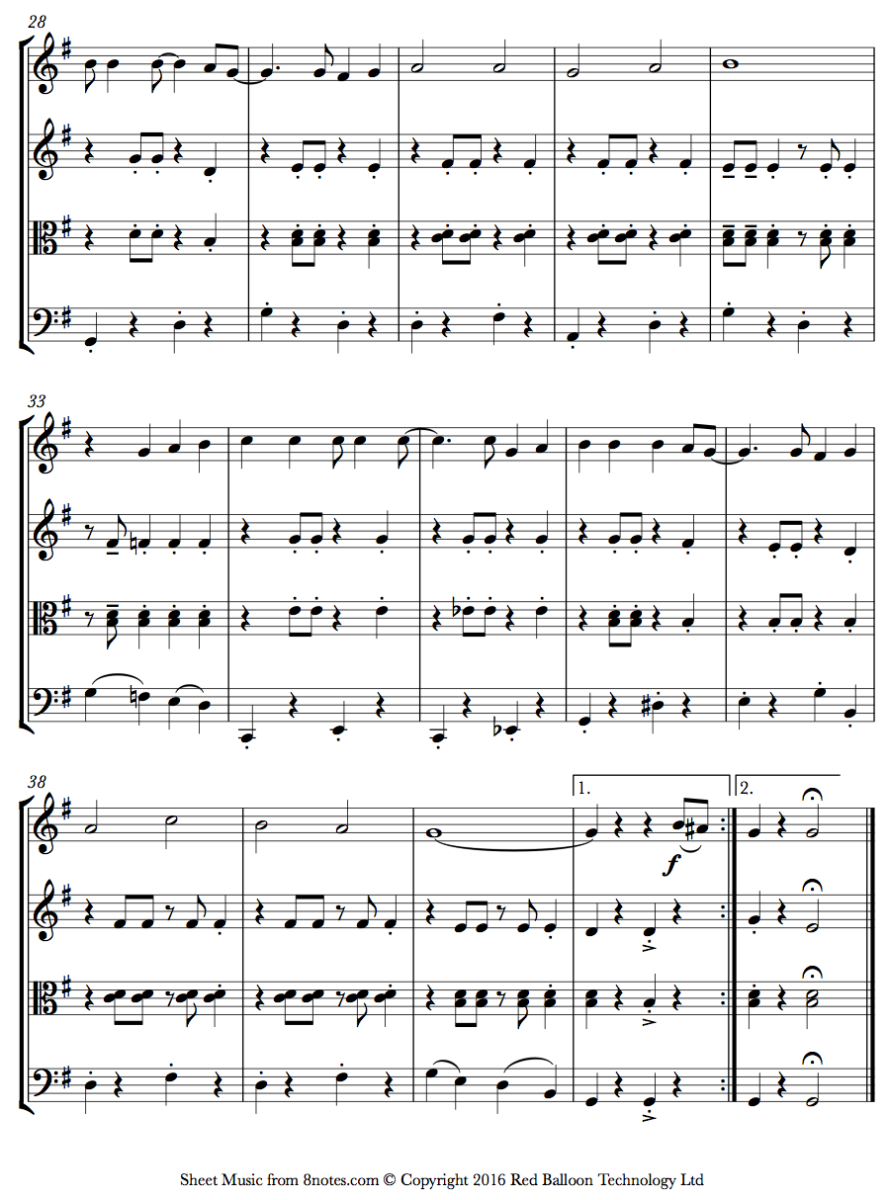 Here it is in Dorico:
And here it is in Sibelius:
I think in all respects the differences in quality speak for themselves: Sibelius is by far the superior. Not only are the sounds themselves more convincing but Sibelius accurately reproduces articulation marks.
Initial conclusions
So what are the takeaways from this first session with Dorico? First of all that the setup and general layout of the program is sensible and pleasing to the eye. My initial worries about the program dividing up tasks too much are drifting away—I think the five modes could work together pretty well, though I will need more time to make up my mind completely. The automated engraving shows great promise—I was very impressed with how cleanly Dorico imported an mxl file and then generated parts. This could be a real timesaver. On the downside, however, the editing tools are way below the standard needed for carrying out even quite basic work. The audio, too, is disappointing.
Is this a course for alarm? Not at all, as long as Steinberg continue developing the product, and I think we can be pretty confident that this will be the case.
Here is Daniel Spreadbury answering some of my concerns from this initial post:
Q: Will Dorico be getting more accurate playback soon? For example, it doesn't recognise articulation marks at the moment.
A: Yes, please see my recent blog post about the things we are working on for the 1.0.10 update, and its ETA:
http://blog.steinberg.net/2016/11/dorico-is-available-now-first-update-coming-november/
Q: Can I select one stave in a whole score and copy its contents to another stave?
A: Only by way of a marquee selection, which is obviously not ideal. You'd have to switch to galley view and zoom out to be able to make a suitable selection at the moment.
Q:. Can I isolate the top note or part on a stave and copy this alone?

A: As above – not easily (only if you can do it with a marquee selection at the moment), but improving the tools for selection is a high priority for the 1.0.10 update.
Whether you should buy it or not will depend on you want it to do and, especially, if you can find a use case where the program is plainly superior. On this first outing, I think it's fair to say that we have a way to go. Still, so far we've only scratched the surface. Stay tuned for more thoughts…
0 comments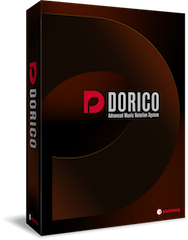 On 19th October Steinberg released the first version of its scorewriting software Dorico. This is an event of huge significance, since it promises to give professional composers, engravers and educators a workable alternative to Sibelius and Finale. Of the two, however, my guess is that Avid's Sibelius has most to fear. Avid purchased the software in 2006, but in 2012 closed the London office where Sibelius was developed, an action that alienated many users. Avid has continued to develop the software, though at a noticeably slower rate than before, the Sibelius 8 update being very thin, especially for Mac users unable to benefit from new touchscreen features. Happily the core of the fired Sibelius London team were hired by Steinberg and given the task of building a new score writing package, which eventually became Dorico.
Dorico's main difference as compared to Sibelius is that it separates five stages of music engraving into setup, writing, engraving, playing and printing. This is a novel approach that, I can imagine, will have both advantages and disadvantages. There is, of course, a certain amount of separation in Sibelius, especially as regards the setup and printing elements. But the core functionalies—writing, engraving and playing—occur in the same place, an approach that feels pleasingly unified. The danger then is that these elements will become too separated. I think, for example, many composers will want to listen to a score in the same place as where they are writing it, not flip to a graphic representation of it.
Despite this, a level of separation could have advantages. A dedicated playback screen might give much better granular control over how a score sounds, without having to resort to adding cumbersome text commands into the score itself. And, when it comes to parts, better separation without complete disconnection (i.e. extracting parts) is long overdue—it's too often the case that in Sibelius altering either part or score has a deleterious affect on the other. And apart from the general workflow, there are also things that Dorico can do that are not available in Sibelius. For example, it is possible to enter notes into a score without barlines. Anyone who has tried typesetting more advanced contemporary music, which often requires a good deal of preplanning and the creation and hiding of bizarre time signatures, will be able to appreciate how this might be advantageous.
Steinberg have been at pains to point out that Dorico is a work in progress, whilst saying that its critical mass of useful features means that it is ready for release. Surveying the list of exactly what is missing one wonders whether Steinberg would have done better to have waited a little longer—there are no chord symbols, volta brackets, piano pedalling, cues, fingering and, unbelievably, transposition. This has led some to suggest that Dorico might better be described as beta software. So why buy it?
Well, first of all, if you are a Sibelius or Finale user Steinberg are offering time-limited 'crossgrades', that is you can pick up the software for a reduced price. The full version of the software is €559, the cross grade €279, less if you are an educational user. Whilst this sounds like good value, it looks less generous when you consider that Avid offers a non time-limited crossgrade from four different programs for just $199. And that is for a mature piece of software. Steinberg has, however, promised that updates to the software will come swiftly. Here, indeed, lies the most compelling argument for getting on board with Dorico.
In Sibelius's early days there was a considerable level of interaction between the development team and its user base. Not only was it relatively easy to get support, but one sensed that the team listened to and implemented requests from users for forthcoming releases. The Dorico team, fronted by the extremely affable Daniel Spreadbury, give the impression of being keen to listen to feedback from users, and keen to tackle the problems that lie ahead. In this sense one feels that this has the potential to mature quickly into a compelling piece of software.
Whatever the future of Dorico its mere presence in the market is a positive development. Competition leads to improvement. And with Dorico snapping at the heels of other software packages it will force the competition to keep developing.
Some useful links
Daniel Spreadbury's Blog, Making Notes
Dorico in a Minute, 12th October
Dorico Preview Video with Daniel Spreadbury, September 27th

A much fuller presentation, May 19th

0 comments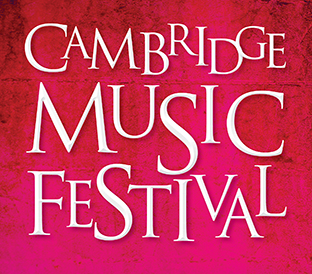 I have already posted summaries of two major festivals in November: the Huddersfield Contemporary Music Festival and Wien Modern. Another worth checking is the Cambridge Music Festival in the UK (8th–24th). It includes a Steve Reich at 80 concert on 8th, with the composer in attendance; music for cello by John Metcalfe, Nitin Sawhey and Joby Talbot on 11th; and the keyboard sextet Piano Circus play works by Steve Reich, Julia Wolfe and Graham Fitkin on 18th.
Talking of Reich at 80, there is also a major event dedicated to his birthday celebrations at the Barbican on 5th and 6th. There will be a video installation responding to his work Tehillim (1981), a lecture by Alex Ross, several concerts and an open rehearsal and talks with the LSO. Some of these events are already sold out, so don't hang about.
Also at the Barbican, London on 27th is a BBC Total Immersion Day dedicated to the music of Richard Rodney Bennett, who died in 2012. The day begins with a film, Murder on the Orient Express, for which Rodney Bennett provided the music, at 10.30; chamber music performed by student from Guildhall School at 1.15; a talk at 3pm; a concert of orchestral music at at 4.30 that will include a world premiere; Jazz in the Foyer at 6pm; and an evening concert featuring vocal music and a performance of his Third Symphony.
Premieres to look forward to this coming month include, at the CBSO Centre on 11th, Kevin Volans' String Quartet No. 12 and Piano Concerto No. 4 played by the Signum Quartet and Barry Douglas (piano); Philip Moore's Requiem on 18th at St. Paul's Church, Knightsbridge with the BBC Singers; Alexander Goehr's Manere 1, 2, 3 played by Ensemble Modern at Wigmore Hall on 25th; and, also at Wigmore Hall, the following day the Arditti Quartet give the first performance of Hanna Kelunty's String Quartet No.6. There is also one major European premiere at the Barbican on 28th: a concert performance of Gerald Barry's opera Alice's Adventures Under Ground. Barry views this as the 'next logical step' following his brilliant The Importance of Being Earnest. It will be performed by the Britten Sinfonia, with Barbara Hannigan as Alice and Thomas Adès conducting.
0 comments

Congratutations to all the composers shortlisted in this year's British Composer Awards, the full list being available here. And, I hope he doesn't mind me saying, a special mention for CT's very own David Bruce, who is shortlisted in the stage category for his opera Nothing alongside Harrison Birtwistle and Tansy Davies. Bravo!
0 comments

You can now follow C:T on Twitter! Just follow this link, or search for our Twitter handle: @compCTtoday. We'll be tweeting stories from C:T, other arts news and promoting the work of our members. Be sure to follow us so we can follow you back and help to promote your work!
Can you, by the way, name all the composers in our Twitter profile picture (above)?
0 comments
A sequel to the 'I had the time of my life' spoof of the second presidential debate, Danny Elfman adds a rather more sinister backing track...
0 comments
Something a bit different for half term. If you are in the area, why not pop along to the Manchester Science Festival (ends 30th October), where a robot orchestra will be performing alongside human musicians. And on Wednesday is the chance to hear a Concerto for Flute and Robots by Camden Reeves. It will be played three times throughout the day, with the composer introducing it in the afternoon performances. The event is designed for children and is free to attend.
0 comments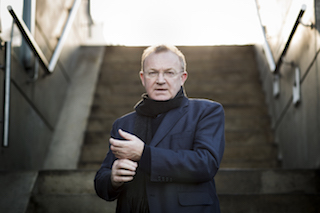 Conductor Martyn Brabbins has just been appointed Music Director at ENO, the latest attempt to stabilise the troubled opera company (for more thoughts on this from me, see here).
From the ENO website:

English National Opera (ENO) has today, 21 October 2016, announced that British conductor Martyn Brabbins will become Music Director of the Company with immediate effect.
An inspirational force in British music, Martyn Brabbins has had a busy opera career since his early days at the Kirov and more recently at La Scala, the BayerischeStaatsoper, Lyon, Amsterdam, Frankfurt and Antwerp. He is a popular figure at the BBC Proms and with many of the leading British orchestras, and regularly conducts top international orchestras, returning to the Royal Concertgebouw, Tokyo Metropolitan and Deutsche Sinfonieorchester Berlin this season.
Known for his advocacy of British composers, he has conducted hundreds of world premieres across the globe. He has recorded over 120 CDs to date, including prize-winning discs of operas by Korngold, Birtwistle and Harvey. He was Associate Principal Conductor of the BBC Scottish Symphony Orchestra 1994-2005, Principal Guest Conductor of the Royal Flemish Philharmonic 2009-2015, Chief Conductor of the Nagoya Philharmonic 2012-2016, and Artistic Director of the Cheltenham International Festival of Music 2005-2007. He has this season taken up a new position as Visiting Professor at the Royal College of Music.
The appointment runs until August 2020, and Brabbins will plan the 18/19 and 19/20 seasons together with ENO's Artistic Director, Daniel Kramer. We are delighted that he will already be able to conduct one opera production (title to be announced) in 2017/8.
Martyn Brabbins joins English National Opera's Artistic Director Daniel Kramer and CEO Cressida Pollock to complete the Company's Executive Team. The appointment was made following a review of all available talent by a panel led by ENO Artistic Director Daniel Kramer, supported by ENO's Orchestra, Chorus and Senior Management Team.
0 comments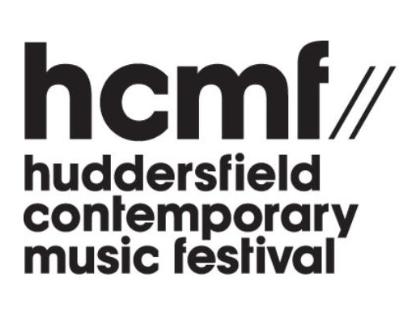 The programme for the Huddersfield Contemporary Music Festival, summarised by Artistic Director Graham McKenzie:
This year's Festival is undoubtedly characterised by the bringing together of often quite disparate forces, to create new sounds, new experiences, and new approaches to music making. Perhaps this is best evidenced in the pairing of roaring saxophonist, and the founding father of European free improvisation, Peter Brötzmann, with German new music supergroup Ensemble Musikfabrik. Elsewhere, avant-garde composer and lmmaker Jennifer Walshe leads the dance with the renowned Arditti Quartet, while Claudia Molitor continues to offer new insights into the creative process, and non-conventional approaches to composition – creating large-scale works, rich in layers and depth – often constructed from fragments of sound. Equally inventive yet surprising is American saxophonist Colin Stetson's re-imagining of Gorecki's classic Symphony No 3 – drawing on noise, drone and even dark metal to transform, and provide fresh insights to a heralded masterpiece.
The true purpose behind these musical experiments of course is to continue to push boundaries, to break down barriers, and (mis)conceptions about music. American critic Ben Ratliff in his recent book Every Song Ever writes 'What does it mean to listen in the digital era? Today, new technologies make it possible to roam instantly and experimentally across musical languages and generations, from Detroit techno to jam bands to baroque opera. As familiar subdivisions like "rock" and "jazz" matter less and less and music's accessible past becomes longer and broader, listeners can put aside the intentions of composers and musicians and engage music afresh, on their own terms'.
I am also pleased to welcome Georg Friedrich Haas to Huddersfield as this year's Composer in Residence. Anyone who was present at the UK premiere of in vain (hcmf// 2013) could not fail to be profoundly and deeply affected by the sheer power and force of this music. Now based in New York to take up a position at Columbia, Haas is artistically at the height of his powers. Yet, unlike many of his contemporaries, his academic position has not turned his artistic practice to look inwards – but rather the opposite – to reach out and engage with the very real issues facing the world today. This is certainly true of the works he brings to Hudders eld. Hyena deals with the trauma of addiction, with a powerful text and performance by Mollena Lee Williams-Haas, while I can't breathe is the composer's response to a Black Lives Matter march going past his at, in memory of Eric Garner, and in solidarity with the protesters.
0 comments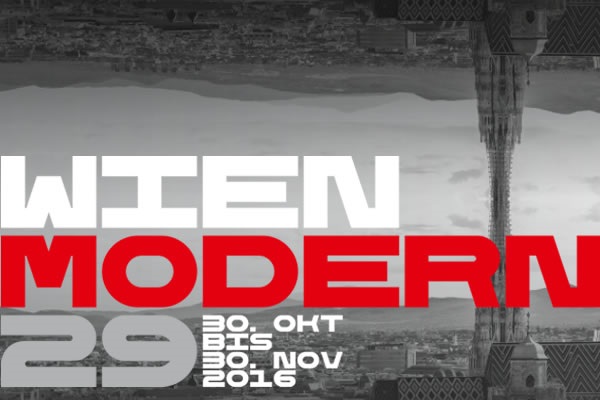 This year's Wien Modern programme summarised by its new Artistic Director Bernhard Günther:
Where do we come from? Where are we going? And where the heck are we, anyway? These are the final questions that form the focus of the first edition of Wien Modern under its new artistic direction.
Music has always dealt with big questions such as the quest for the meaning of life, farewell, death and darkness. There is something comforting in that, given the daily headlines of war, conflict and catastrophe. Life is not always fun – such a simple truth formed the basis of «serious» music even in Schubert's and Mozart's time. As Nestroy said: «The world won't last long.» And Karl Kraus – or was it Gustav Mahler? – was reported to have said: «If the world ends, then I'll go to Vienna. Everything always happens 10 years later there.»
It is no coincidence, then, that some of the forebears of contemporary music in Vienna explored the final questions – from Mahler's Ich bin der Welt abhanden gekommen to Schoenberg's Second String Quartet – «O du lieber Augustin, alles ist hin». And it's even less of a coincidence that many of our contemporaries, from Vienna to Sydney, examine identity crises, and contemporary events of shock and mourning – using the mysterious possibilities of new music.
With 88 concerts in all at Wien Modern 2016, we invite you to take the pulse of the state of contemporary music today and its Viennese forefathers. From the serious to the ironic, from the melancholic to the angry, from the pitch black to the brilliant gold, from the puristic to the eclectic, the experimental to the simply beautiful, from music for young audienes, for hard-core fans or simply the curious, from the works of Mahler, Schoenberg, Ravel and Satie to 55 world premieres or first Austrian performances – the programme is full of contrasts, has something to offer for all generations and is inclusive. This year's Festival also uses the striking number of significant birthdays of famous composers - Friedrich Cerha, Karl Schiske, György Kurtág, Hans Zender, Steve Reich and Sofia Gubaidulina –, to take a look at the existential side of new music.
In three spectacular projects, the complete string quartets of Birtwistle, Schoenberg and Shostakovich will all be performed (in the case of the latter, in a simultaneous walk-in concert). In addition, there will be large orchestral concerts, chamber music concerts, media art, music theatre, a sound installation, various excursions into the fascinating world of improvised and electronic music in Vienna and elsewhere, as well as a panoply of accompanying events. This year's festival will be held at 21 different venues – from St. Stephan's Cathedral, the main cemetery and the Main Hall of the Musikverein, to coffee house cellars, the Semperdepot, the Gemäldegalerie, and from brut to the festival headquarters of the Wiener Konzerthaus itself – over a period of 31 days.
And a video summary (German required):
0 comments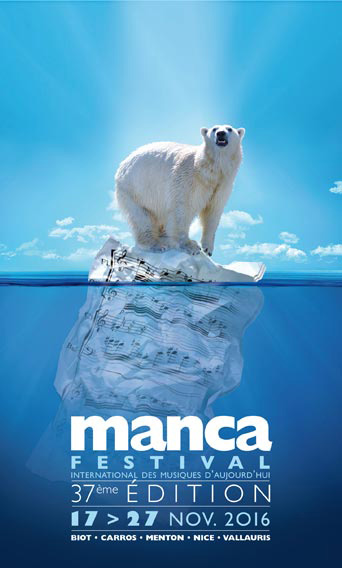 It is hard to believe that it is nearly a year since the horrendous Paris attacks led to the cancellation of half of Nice's Manca Festival programme in November 2015. Since then the capital of the French Riviera has had to endure a terrorist incident of its own and, in the aftermath, an unpleasant level of community tension, most obviously expressed in the bizarre banning and unbanning of an apparently innocuous item of beachwear known as the 'burkini.'
Seeing the recently published programme for the 2016 Manca Festival somehow stuck me, then, as a ray of hope. No matter the political tension we are experiencing in Europe, be it the result of mass migration, Islamic terrorism or Brexit, the artistic community continues to express itself, if anything emboldened by difficult times.
Or so I thought. It turns out that when a country experiences difficult times it has a direct impact on the art it produces. And in France budget cuts have led, once again, to the emasculation of the Manca Festival programme. It's not a complete disaster—we still have nine decent events to look forward to—but the organising committee has had, apparently at the last minute, to drop their planned theme and rein in the number of concerts.
If I talk about impoverishment, those who are in the UK (I am not), or hold the UK dear (I do), will understand what I mean. It is all very well to talk about counter-cultural opportunities presented by Brexit, but these will be few and far between if the pot of money available to us shrinks. The existence of art has always depended on surplus. And, generally, the more surplus the better, since it means more free time, free energy and money for art. We cannot, therefore, pretend that the situation doesn't matter.
It would be possible, of course, to point to the economic situation here in France (and, indeed, elsewhere on the Continent) and say that, well, being part of the EU is not helping so much. I think many would agree that the EU is, on many levels, a flawed organisation. As such I can, indeed, appreciate how fair-minded people might want to leave it. Given we have made this decision, however, it seems to be blindingly obvious that we should do this in a way that is least financially ruinous to our country and has the chance of healing some of the wounds opened up in our society. The approach being pursued by the UK government will not, I fear, achieve this—it appears to be opting for the most deleterious and extreme form of Brexit.
Theresa May tells us that 'We are all Brexiters now.' If this is, indeed, the case it means that the extremes no longer own the debate. As such, it is up to us all to make our views heard before it is too late.
0 comments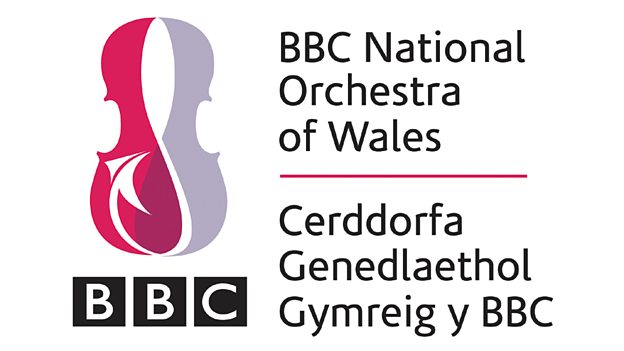 It was splendid to see the BBC National Orchestra of Wales dedicate the first of their Welsh Foundations Concerts to the memory of Peter Reynolds, composer and biographer to this world class band of musicians. He would have been delighted to have been associated with such an event, which featured key works by Daniel Jones, Alun Hoddinott and William Mathias as well as a newer piece, Blue Letters from Tanganika by John Hardy.
I was particularly pleased to have the chance to hear an alternative performance of the Mathias First Symphony. The recording under the baton of the composer with the same orchestra (albeit in its BBC Welsh days) is essential listening, of course, but the acoustic is rather too vast and the rhythmic control not always very exact.
The performance, yesterday, began a little unpromisingly. The symphony frequently relies on rhythmic energy to drive it forwards—too slow and the thick orchestration and static harmonies weigh rather heavily. This was exactly the problem in the opening movement, where the tempo left the music feeling ponderous. Elsewhere, however, the performance was excellent, not always superseding the Mathias recording, but always adding new layers of insight. The slow movement, especially, was a thing of beauty; expertly paced as the counterpoints accumulated, superbly expressive and with an overwhelming climax.
Of the other pieces, Daniel Jones's Ieuenctid was certainly a revelation. I had always marked his style down as being austere, but perhaps the nature of the commission—an overture to mark the tenth birthday of the National Youth Orchestra of Wales—made him unbutton a little. The Hoddinott Horn Concerto was brilliantly played by Alec Frank-Gemmill, the work itself a typical Hoddinottian mixture of brooding stasis and sardonic kineticism. The brief for the more recently written Blue Letters from Tanganyika by John Hardy was for a work that was accessible to young children, the result a delightful suite of movements that really seemed to capture the essence of Africa.
You can hear the full programme for thirty days on BBC iPlayer.
The next concert in the Welsh Foundations concert, also featuring music by Hoddinott, Mathias and Jones is on 25th November.
0 comments
Ok, so it has very little to do with contemporary music, but if you haven't seen this musical parody of the second presidential debate you must watch it immediately—it is hilarious.
And in other news...
The composer Gerhard Wimberger, who promoted contemporary music at the Salzburg Festival from 1971 to 1991 has died at the age of 93. Norman Lebrecht at Slipped Disc, wryly observes that 'Safe to say, nothing that he commissioned frightened the horses in the Reitschule… Wimberger believed that Carl Orff and Arvo Pärt were proof that music need never stray outside the tonal frame. He was awarded the Austrian Composition Prize in 1967 and was professor of composition at the Mozarteum, 1969-91. He was also head of the rights collection organisation, AKM.'
And Andre Previn has just accepted a commission to write a new piece for the Kalamazoo Symphony Orchestra:
The Kalamazoo Symphony Orchestra is thrilled to announce that Maestro Andre Previn will write a 'Concerto for Orchestra' to be premiered as part of the Orchestra's finale concert of its 100th Anniversary season in 2020—2021.
KALAMAZOO, MI, October 13, 2016 /24-7PressRelease/ -- The Kalamazoo Symphony Orchestra is thrilled to announce that Maestro Andre Previn will write a 'Concerto for Orchestra' to be premiered as part of the Orchestra's finale concert of its 100th Anniversary season in 2020-2021.
"Previn is a man of few words about his own music," says Mattie Kaiser, his representative at music publishing company G. Schirmer, while Previn briefly commented, "It's a big piece, about thirty minutes long, and in four movements. I'm quite excited to be able to use such a sizeable orchestra.... Whatever is good about it, I hope is in the music."
"We are honored and excited about this amazing commissioning opportunity," said Peter H. Gistelinck, President & CEO of the Kalamazoo Symphony Orchestra. "Maestro Previn, honored with four Academy Awards, ten Grammy Awards and The Recording Academy Lifetime Achievement Award, is one of the most amazing, versatile and talented musicians of our time and the fact that he accepted to write a vast work for our Orchestra that features our wonderful musicians as soloists, is extremely special and exciting."
0 comments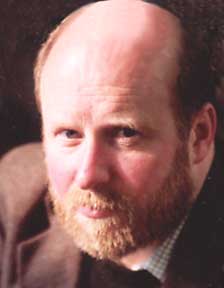 The Welsh musical community felt a deep sense of shock today at the news of the sudden death of composer Peter Reynolds. He was one of those figures that seemed to be at every event, on every committee, a constant and affable fixture in Welsh musical life. It is hard to accept that he has gone.

I cannot, sadly, claim to have known him well. I met him at a number of events related to Composers of Wales, or saw him knocking around Cardiff after some or other new music concert. I was, however, lucky enough to sit down and chat at length with him on several occasions. He was always so knowledgeable, so modest and always ready with a sound bit of advice. Especially I remember him telling me about the dangers of wasting energy on large-scale composing, a pearl of wisdom I have since tried to follow.
There have been many tributes today from people who were lucky enough to know Peter better than me. Many were also keen to share their thoughts here.
In publishing these tributes, I am indebted to Christopher Painter, who helped to put me in touch with many people at short notice.
BBC National Orchestra of Wales:
We are incredibly sad to hear that our friend and colleague Peter Reynolds has passed away. Peter was a gifted composer and true champion of Welsh music and musicians; he was our biographer and programme writer for many years, a constant source of musical knowledge and insight. We will miss him very much; our thoughts are with his friends and family.
Christopher Painter, composer:
Totally bereft to hear that my good friend Peter Reynolds has suddenly passed away. A man of superb intellect with an innate kindness who has been a tremendous source of support to me. A great yet unassuming composer who had so much more to give—he will be missed as a composer but even more so as a gentle, generous and constant friend whose opinion was always valued and whose complete integrity was always in evidence.
Rest in peace Peter, I will miss you more than I can say and will always treasure the knowledge that you were my friend.
Ben Lunn, composer, now working in Lithuania, who studied with Peter:
Peter was a modest but thought-provoking tutor. Whatever direction I was keen to explore he was always 30 steps ahead of me. He was ultimately caring, loving, never imposing, and most significantly always supportive.
George Vass, Chair of the British Arts Festival Association:
Completely numbed by the news of Welsh composer Peter Reynold's sudden death yesterday—a true gentleman, a huge supporter and enthusiast for everything musical and, above all, one of the greatest exponents of Welsh music and musicians. RIP Peter, it was an honour to have known you.
Franziska Jones, friend and colleague:
Peter has been an inspiration and wonderful friend, mentor and colleague. I've known him for 10 years, and admire his work and life. His sense of humour and creativity were outstanding. He was a real renaissance man; he will be remembered for many things. I worked with him at Wales Millennium Centre, programming the foyer performances. He was always supportive and encouraging. Our daughter had piano lessons on the grand piano in his house, which was wonderful. He put on a 7am concert in a remote little church near Abergavenny, which will be a special memory. He cooked delicious tagines and soups, and his hospitality was brilliant. He also loved the local farmers markets and small bakeries. He shared some nice cycle routes around Cardiff and was a keen cyclist. So talented and intelligent yet humble and down to earth. He will be missed by so many…
Piano Circus:
Piano Circus are so incredibly saddened to hear of the passing of Peter Reynolds. We are happy to have had the pleasure of working alongside him on a number of musical projects in Wales over the past few years. He was a supporter, a gentleman and a friend. His loss will be felt deeply by many, and he will certainly be missed by us.
Dawn, James, Paul, Neil, Leo, Nathan.
Piano Circus
Mark Boden, composer, friend, colleague and former pupil:
I first met Peter at RWCMD where he tutored me in composition between 2004–2008. He was incredibly knowledgable across a vast spectrum of musical genres and would always be able to suggest appropriate repertoire to enhance and enrich his pupils' knowledge without forcing ideas upon them. Due to having so many musical engagements and commitments, Peter was often unable to give lessons at college and would instead tutor me in his study at his home. The place really was a treasure trove of scores, manuscripts and books—I loved studying with him there! As a student, it seemed there was never a musical event in Cardiff that Peter didn't attend—he was an ever-present supporter of musical life in Wales.
I returned to RWCMD in 2011 as a tutor in composition and Peter became a highly-valued and much-loved colleague. He remained an incredibly reliable source of knowledge and expertise in both composing and teaching. We would often share ideas with one another and discuss teaching methods, especially during the earlier stages of my lecturing career—something I remain incredibly grateful for.
Peter had an huge capacity for fun, especially when he was hosting people at his home. He was an excellent cook and I fondly remember introducing him to Badger ales, which seemed like a revelation to him at the time!
Peter was incredibly kind, humble, generous and loyal as a friend and colleague. He will be missed enormously by RWCMD staff and pupils, both past and present.
Rhiannon Hoddinott:
As one gets older the list of people that one would not miss gets longer and longer while the list of those that one would miss terribly gets ever shorter, dear Peter was definitely on the latter.
Suzanne Hay, Head of Partnerships and Learning, BBC National Orchestra and Chorus of Wales and Management Board, Ty Cerdd—Music Centre Wales:
I was very saddened to hear last night of the sudden passing of Peter Reynolds. Peter has played a central role in music-making in Wales—whether that be through ensuring that our rich cultural music heritage is celebrated, publicised and carefully archived or through nurturing, encouraging and developing our future composers and musicians. On a national and international level we owe much to Peter for helping to raise the profile of music in our country. He was a true gentleman, whose wit and good humour could diffuse any situation. Peter has made a lasting impact and his legacy will live on.
Benjamin Teague, organist, friend and former pupil:
I wake this morning in the dim light, and the harsh realisation that the death of Peter Reynolds was not a dream. There is too much anguish and sadness to describe the loss of this man. He was a true bastion of musical knowledge, and will remain in my heart forever as one of my formative teachers and friends.
Ruth Garnault, former Director of Public Programmes, Wales Millennium Centre; friend and colleague:
I first met Peter in a pub during the 1980s. I know this because one of Peter's boundless talents was an ability to recall exactly where and when he first met you. I was delighted to be able to employ him to run the Glanfa performance programme at WMC and the success of that programme was down to Peter's knowledge and dedication. He became a valued friend and I cherish the epithalamion he wrote as my wedding gift. Words can not express how much I'll miss him.
Gregynog Festival:
Remembering Peter Reynolds, a most gifted, versatile and delightful colleague, whose premature passing is a grievous loss to music in Wales. (via Twitter)
Wales Arts Review:
Very sad to hear of the passing of Peter Reynolds, a major figure in Welsh music, a WAR contributor, but more importantly, also a friend. (via Twitter)
To learn more about Peter Reynolds:
Personal website: http://www.petereynoldscomposer.co.uk
Soundcloud: https://soundcloud.com/peter-reynolds-2
Full obituary: http://www.tycerdd.org/welshcomposers/peter-reynolds
Some Soundcloud links:
Moon-ark
Canons for the Longest Day
Bye Baby Bunting
The Sand of Time: an opera in four minutes
0 comments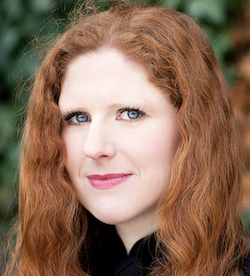 Do you have a composition website? Ah, the tedious art of self-promotion. If you're anything like me, you try to put in every positive thing that you've done, that one decent newspaper quote you have, the few nice recordings. You know, generally give the impression that the world is beating a path to your door, begging you to write just one more symphony.

I spend a fair bit of time flicking round this type of website whilst writing these blogposts. One that brought me up short recently belongs to British composer Cheryl Frances-Hoad (see picture). If you know anything about her, you know that she is very talented and very successful. If you hunt round her website, however, you will find a wonderful little thing called a 'Failure C.V.' (I won't give the direct link—doesn't feel fair somehow). In it she lists all of her failures during 2016. The list is quite long.

I like this idea a lot. It's easy to forget, especially when you are struggling to make any impact at all as a composer, how often it is necessary to fail. The world won't beat a path to your door unless you put yourself about a bit and run the risk of being knocked back. And it provides a great example to composers starting out to realise that people higher up the artistic food-chain are also, to some extent, failures.

More than anything, however, I just liked the failure CV for its freshness, it's honesty, it's two-fingered, raspberry-blowing confidence. In this spirit, therefore, here is my 2016 failure CV:

—A chamber opera I entered for the The Bluegrass Opera competition didn't win, though I did get some useful feedback.

—I was recently asked to contribute a piece at short notice to a concert, but didn't think I had anything appropriate. Afterwards I discovered several pieces I could have submitted.

—I entered the Hendrix College Candlelight Carol Competition 2016 competition. My carol got to the last 10, but was eventually rejected.

—I entered a competition (I forget what) for chamber ensemble. Again not successful.

—I recently sent pdfs of two Christmas pieces, together with Soundcloud links to around 20 British cathedrals. I have had three polite responses and radio silence from everyone else. My Soundcloud page does not seem to have had any additional hits.

As you can see, my failures are less elevated than those of Frances-Hoad, which rather shows our relative position in the composerly pecking-order. My list is also rather short, which makes me realise that I need to fail a bit more. Therein lies success.

0 comments

Archive
1 | ... | 3 | 4 |

5

| 6 | 7 | ... | 17 |

Concert Listings Today & Tomorrow: