Other Resources

News Archive
Hamburg's stunning new Elbphilharmonie Hall opened earlier this month with a programme designed to show off the possibilities of the building's near-perfect acoustics. The main auditorium is lined with 10,000 gypsum panels, each of which has a unique acoustic property but which cumulatively give the hall its distinct reverberative properties.
As well as being a tour de force in acoustics and design the hall will act as a focal point for new music. Conductor composer Matthias Pintscher has been appointed composer-in-residence, with the first three seasons focusing on his works and also music by Peter Eötvös and George Benjamin.
The success of the new concert hall has raised comparisons with London's foot-dragging over Rattle's proposed venue, a comparison that Norman Lebrecht calls 'A False Equation', listing 10 reasons why. They are worth reading, if only because they raise questions about relative attitudes to culture in Germany and the U.K.
It's not the same as being there, of course, but to get a feel for the look and sound of the new Elbphilharmonie, here are videos from the opening concert:
0 comments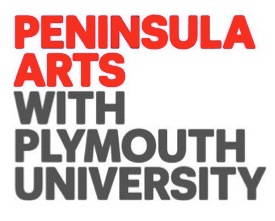 February night not be the best time of year for festivals, but there are two decent events this month. The first, in Paris, is Festival Présences' Kaija Saariaho, Un Portrait, which runs from 10th–19th. Whilst the Finnish-born French composer's work is the main focus, there is also a lot else to enjoy. One of the strands, indeed, focuses on other composers that have chosen France, and Paris in particular, as their place to live and work, including figures such as Ramon Lazkano, Hèctor Parra and Martin Matalon. There are also performances of music by well-known figures of the previous generation, such as Messiaen, Xenakis, Dutilleux and Grisey. In total there are 18 concerts, 40 composers, 78 works and 31 world premieres.

In UK from Friday 24th–Sunday 26th, Plymouth University will hold its annual Peninsula Arts Contemporary Music Festival. Titled 'Voice 2.0' the festival 'offers a glimpse of how musicians, scientists and linguists are re-inventing voice through an ambitious programme exploring new means, forms and usages of voice in communication and musical creativity.' Not all of the events are musical, but all are fascinating.
The first, for example, is a lecture by David J. Peterson, the world-famous language creator whose inventions include Dothraki for HBO's Game of Thrones. He will talk about the experience of creating new languages and specifically that used in Eduardo R. Miranda's vocal work Vōv. That will be premiered the following day with new works by Linas Baltas, Butterscotch and Nuria Bonet.
Other highlights include Nuria Bonet's The Voice of the Sea, a collaboration with the Marine Institute and the Plymouth Coastal Observatory that uses information from a marine buoy to determine compositional choices; Alexix Kike's Come Together: The Sonification of Lennon and McCartney, which analyses the emotions of their lyrics, the results being turned into a classical duet; and Marcelo Gimenes's Silicon Voices, which draws upon the composer's research into music and Artificial Intelligence.
Significant premieres next month include Michael Zev Gordon's Violin Concerto at the Barbican, London on 3rd; Wolfgang Rihm's Gruß-Moment 2 – in memoriam Pierre Boulez at the Philharmonie, Berlin on 10th; Timo Andres's Steady Hand for two pianos and orchestra at the Barbican London on 25th; and Ryan Wigglesworth's The Winter's Tale, a new opera that begins its run at ENO, London on 27th. Astonishingly, Birtwistle's Earth Dances receives it's French premiere at the Philharmonie de Paris on 1st conducted by Daniel Harding.

Another event that promises to be a real treat is the chance to hear Jonny Greenwood's magnificent score to Paul Thomas Anderson's There Will Be Blood, played live with a screening of the film at Birmingham's Symphony Hall on 5th February.
0 comments
Chilean composer José Vicente Asuar died on 11th January. He was 83. Asuar studied in his native Chile and subsequently in Germany, later taking charge of electronic studios in both countries. He is best known as a composer of electronic music. Works include Guararia repano, for Indian instruments and tape (1968); Formas I (1970) and II (1972), orchestra (computer-generated scores); Imagen de Caracas, voices, instruments, tape (1968); and a number of works for tape alone (Catedral, 1967; Buffalo 71, 1971).
(Source: The Harvard Biographical Dictionary of Music)
0 comments
This second part to my Dorico diary has been a long time coming, so perhaps I should start by explaining why. When I took a first look at the software back in November, I was impressed by its potential, especially feeling that the typesetting algorithms were better than those in Sibelius. Unfortunately, whilst this made a firm foundation, it did not alter the fact that the software lacked so many features that I was unable to adopt it into my daily workflow.
The team at Steinberg have always made it clear, however, that their aim is to keep iterating Dorico until it is as powerful as its rivals. Two new releases, Dorico 10.0.10 on November 25th and 10.0.20 on December 20th, start to make good on these promises.
One of the headline features is the introduction of VST Expression Maps support, so that Dorico now recognises expression marks. Back in November I did a comparison of the playback of a simple arrangement for string quartet on Sibelius and on Dorico, the result being a hands-down win for Sibelius. Using the same example, however, Dorico has now closed the gap considerably. Here is the original playback on Dorico 1.0:
With the recording from Sibelius 7.1.3:
And now here is the new recording, on Dorico 1.0.20:
You can hear that the addition of articulation recognition makes a big difference, especially after the introduction, where there is extensive use of staccato.
Despite this, however, in terms of raw sound file quality, Sibelius remains, in my opinion, the more convincing. And there are also more fundamental problems. In the above extract Dorico responds to dynamic changes, though this appears to be because the file was imported via mxl (i.e. it wasn't created in Dorico). Actually the program still appears not to support intensity markings—any changes I make within the program do not affect the playback, the same being true when I experiment with dynamics on a new score.
Selection tools have improved a great deal. In version 1.0, you had to drag a marquee selection box over anything you wanted to edit. Now, however, it is possible to select all of the music in a bar, several individual bars and whole sections. In some ways these basic editing tools are implemented more logically than in Sibelius, for example in that selections also include any music tied over to another bar. Whilst there are editing situations where that could be a nuisance, I like the fact that Dorico tries to implement things in a way that is musically logical.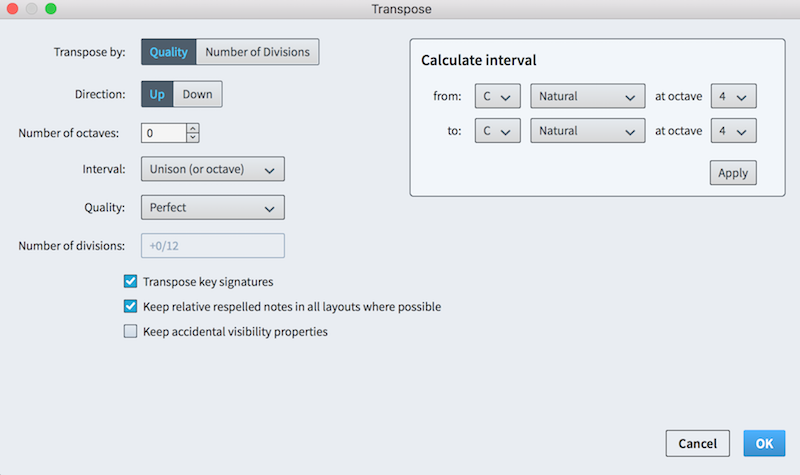 Also new is transposition. The dialogue (see picture, left) is accessed on the Write menu, but surprisingly doesn't have a keyboard shortcut, an irritation for a feature that I use all of the time. Implementation is fine, though it lacks the intuitive elegance of Sibelius, concentrating on intervallic transposition rather than by key signature. If you select a whole score, however, Dorico will offer you the option to alter key signatures too. Also, I quite like the way that Dorico helps those who might not understand the whole business of major vs. minor/augmented vs. diminished intervals—it provides a little box where you enter the starting pitch and target pitch, translating that into musical intervals without you having to think about it.
Dorico is supposedly faster than before, not just in note input and editing, but 'all across the application.' Working on individual scores, I think this is probably correct. I also tend, however, to move between multiple open scores in my work. In doing this I experienced unacceptable levels of interruption from Mac's spinning rainbow beachball. Sometimes this only lasted a split second as I began work in a different window, but for someone who spends long periods working at their computer, this kind of interruption can make the difference between a good and a bad day. Also I had some eccentric playback moments when flipping between scores, suddenly being presented with a comically wrong instrumental sound instead of the one I was actually working with.
Apart from a new scissors tool, note input is essentially the same as before. Computer keyboard input is in my opinion better than Sibelius. All the tools one needs are arranged around the edge of the screen and the keyboard shortcuts are sensible. I also appreciate the ability to be able to insert notes into a musical texture without having to delete anything first or renotate the surrounding notes myself. Step input with a MIDI keyboard also works fine, but it remains a big disappointment that there is still no real-time input. This means getting notes into the system is a rather laborious process.
Other marquee improvements include support for arpeggio signs, playback for grace notes and improved handling of rests when using multiple voices on one stave. The most disappointing omission at this stage is that there is still no support for repeat markings, something that needs rectifying quickly.
Given the improvements, am I any closer to adopting the program in my everyday workflow? Yes, I am. Will I be? No, I won't. The fact is, there is still too much missing from this program for me to rely upon it. That may not be the case for you, however, and a glance around Dorico's forums proves that, even where some are keen to criticise, there are many happy users leaping to its defence. This is because that, once you get beyond the shock of a new interface and different ways of doing things, the fundamentals are strong. As such, I will continue dropping in on Dorico from time to time. It might win me over yet.
EDIT: 12th January
Some responses from Daniel Spreadbury at Steinberg (via Twitter):
0 comments
Belgian composer Tristan Clais died on 4th January aged 87. He studied music and theatre at the Conservatoire Royal de Bruxelles and from 1958 presented musical programmes on Belgium television, at the same time following a parallel career as a baritone. After receiving a grant in 1962 he continued his musical studies at the Academia Belgica de Rome, where he decided to dedicate himself to composition.
He was involved with the surrealist group 'Phases', writing texts and participating in 'happenings.' His works are written for a diverse range of ensembles, the most well known including the Cygnus series, le Clavecin libéré, le Regard de l'orgue and la Montagne, l'écriture et la soie.
Summarised from this fuller obituary, in French.
For further information see the Tristan Clais official site.
0 comments
Even after my roundup of a tumultuous year, 2016 had more bad news in store. December saw the deaths of George Michael and actress Carrie Fisher and a tragic Russian plane crash that included the loss of 62 members of the Alexandrov Ensemble.
As in 2016, 2017 promises to be a year of political change. In the US Donald Trump will take up his duties as President on January 20th, the Brexit negotiations will begin and there will be a round of crucial elections in Europe.
However we feel about events in the world, however, one thing is certain: just as in 2016, the arts scene will remain as vibrant as ever. There is much to look forward to, as my little preview, below, shows. There are the birthday celebrations of two of minimalism's founding fathers, John Adams and Philip Glass; the usual round of festivals; and some notable premieres, including major new commissions from Harrison Birtwistle, Wolfgang Rihm, Simon Holt, Ryan Wigglesworth and Brett Dean.
In a world that seems ever more insecure, we forget that, in many cases, things continue to get better. Certainly I think it is fair to say that opportunities for artists have never been more prevalent.
I wish you and all C:T members a happy, peaceful and musically productive New Year!
January
5th–7th HK Gruber, Piano Concerto (world premiere). New York Philharmonic, David Geffen Hall, NYC.
11th Friday Night is Music Night: John Williams's 85th Birthday. Watford Colosseum, Watford.
14th Hear and Now: Birtwistle's The Last Supper. City Halls, Glasgow.
14–15th Ligeti, Le grand macabre Rattle/Sellars/London Symphony Orchestra (semi-staged performance), Barbican, London.
20th Philip Cashian, The Book of Ingenious Devices (BBC commission, world premiere). Barbican, London.
28th BBC Total Immersion Day: Philip Glass at 80. Barbican, London.
30th Composition: Wales - Open Workshop. Hear the latest in composition in Wales, as composers worthy of wider exposure have the opportunity to hear their works performed by the BBCNOW.
February
1st Thomas Adès, In Seven Days. Royal Festival Hall, London.
1st Harrison Birtwistle, Earth Dances (French premiere). Philharmonie de Paris.
3rd Michael Zev Gordon, Violin Concerto (BBC commission, world premiere). Barbican, London.
4th Composing in America, Ives, Cage, Carter and Feldman. BCMG, St. David's Hall, Cardiff.
10th–19th Festival Présences. Paris, France.
10th Wolfgang Rihm, Gruß-Moment 2 – in memoriam Pierre Boulez (world premiere). Berlin Philharmonic, Philharmonie, Berlin.
24th–26th Peninsular Arts Contemporary Music Festival, Voice 2.0.
15th Mark-Anthony Turnage, Håkan (UK premiere). LSO, Barbican, London.
25th Timo Andres, Steady Hand for two pianos and orchestra (world premiere), part of John Adams at 70: Grand Pianola Music, Barbican, London.
27th–14th March Ryan Wigglesworth, The Winter's Tale (opera world premiere). ENO, London.
March
2nd Huang Ruo, New Work (world premiere). Concertgebouw, Amsterdam.
3rd Helen Grime, Piano Concerto (world premiere). Wigmore Hall, London.
3rd Composition: Wales. Culmination concert.
5th Helen Grime, Piano Concerto. CBSO Centre, Birmingham.
19th New London Children's Choir 25th Anniversary Concert. Multiple premieres. Barbican, London.
25th Turning Points: Works by Ligeti. London Sinfonietta, Kings Place, London.
30th Afternoon Performance: MacMillan Conducts MacMillan. City Halls, Glasgow.
30th Genesis, seven new works to mark the fortieth anniversary of Ensemble Intercontemporain. Philharmonie de Paris.
Also in March (details not available):
LONDON EAR festival of contemporary music.
April
1st–9th Lucerne Festival at Easter.
19th Brian Elias, Oboe Quintet (world premiere). Britten Sinfonia, Wigmore Hall.
20th Panufnik Composers Scheme Workshop. LSO St Luke's, London.
22nd Gavin Higgins, Dark Arteries, National Youth Brass Band, Barbican, London
24th Thomas Adès, The Exterminating Angel. ROH, London.
25th John Adams conducts Doctor Atomic. Barbican, London.
27th Georg Friedrich Haas, in vain. London Sinfonietta, Royal Festival Hall, London.
May
5th Simon Holt, Surcos (world premiere). Berlin Philharmonic, Philharmonie, Berlin.
6th BBC Total Immersion Day: Edgard Varèse. Barbican, London.
11th Ryan Wigglesworth, New Work Concertgebouw, Amsterdam.
12th–28th Norfolk and Norwich Festival.
19th–26th Vale of Glamorgan Festival
22nd David Fulmer, New Work (world premiere), Sam Pluta binary/momentary: flow state/joy state ii (world premiere). New York Philharmonic, National Sawdust, NYC.
26th–4th June St. Davids Cathedral Festival.
28th Philipp Maintz, New Work. Deutsches Symphonie-Orchester Berlin, Philharmonie, Berlin.
Also in May (details tbc)
Prague Spring International Music Festival.
Bath International Music Festival.
York Spring Festival of New Music.
June
2nd Nordic Nights. Eivind Buene, New Work (2016) (world premiere); Rolf Wallin, New Work (2016) (world premiere). London Sinfonietta, Håkon's Hall, Bergen, Norway.
5th Harrison Birtwistle, Deep Time. Staatskapelle Berlin, Philharmonie, Berlin.
9th–17th Charlie Parker, YARDBIRD (opera, European premiere). ENO, London.
9th–25th Aldeburgh Festival.
11th–6th Brett Dean, Hamlet (opera, world premiere). Glyndebourne, UK.
25th-–8th July Soundscape. Maccagno, Italian Alps.
Other June festivals (dates tbc):
Munich Opera Festival Nationaltheater and other venues in Munich.
St Magnus International Festival.
July
2nd&9th Philip Venables, Illusions. Hull and London, UK.
7th ALIVE Choral music by Eric Whitacre and Contemporaries. Milton Court Concert Hall, London.
7th–23rd Buxton Festival. A marriage of opera, books and music, including some by contemporary composers. Buxton, Derbyshire.
14th-9th September BBC Proms. Programme not currently available, but there will be premières aplenty. Royal Albert Hall, London.
21st–30st August Salzburg Festival. Salzburg, Austria.
22nd Kit Armstrong, Concerto for Percussion and Orchestra. Konzerthausorchester, Berlin.
Other July festivals (dates tbc):
Schleswig-Holstein Musik Festival. Various venues, Schleswig-Holstein, Germany.
Tête à Tête Opera Festival. Described as 'our most imaginative opera laboratory', the festival focuses entirely on new music.
'Aix en Provence Festival. 'Aix en Provence, France.
August
4th–28th Edinburgh International Festival. Programme not yet available, but there is usually a good selection of new music.
24th–29th Presteigne Festival. Artistic innovation, musical discovery and, of course, new works in the Welsh Marches. Presteigne, Powys.
Other August festivals (dates tbc):
High Score Festival. Contemporary music festival and classes. Pavia, Italy.
September
Also in September (date tbc):
Oslo Contemporary Music Festival.
Beethovenfest, Bonn.
Warsaw International Festival of Contemporary Music. Not clear if there will be a festival in 2016.
October
Dates not yet available:
Sound. North East Scotland's Festival of New Music. Various venues.
Wien Modern. Festival that focuses on contemporary music. Still showing 2015 programme. Vienna, Austria.
November
18th–26th Lucerne Festival at the Piano.
Dates not yet available:
Huddersfield Contemporary Music Festival.
December
Date not yet available:
0 comments
I very much enjoy writing posts here at C:T. Inevitably, however, I do not always have the time to cover every news story. Often, I don't have the expertise. There are probably writers capable of turning their hand to anything. I am not one of them. Which leads me to wonder whether anyone who passes this way might be interested in doing some writing?
Contrary to appearances, the C:T blog is open to all and I would be thoroughly delighted if anyone else were to post here. Especially I'd be interested to read some posts with a different geographical perspective to my own, which tends to be European and British. It would be great if we could get a more international feel here.
If you'd rather, you could always get in touch with with any ideas you have before posting. At the same time, if you have something to say, you certainly don't need my permission to say it!
0 comments
This splendid arrangement of We Wish You a Merry Christmas recently appeared in my Facebook feed, with a greeting from its creator, Jim Aitchison. Jim is a composer who cultivates links with the visual arts, both through interaction with figures such as Gerhard Richter, Antony Gormley and Anish Kapoor, and in his own explorations of the art form, for example in his visual score work.
Jim has very kindly allowed me repost this arrangement here as a means of wishing all C:T members a happy and peaceful Christmas. Enjoy!
0 comments
With the loss of a number of musicians, cultural icons such as Peter Shaffer, Umberto Eco, Harper Lee, Elie Wiesel and Alan Rickman, not to mention some seismic political events, many are describing 2016 as a year to forget.
Things did not start auspiciously, the first two weeks of January seeing the deaths of two of the most iconic musicians of our time, Pierre Boulez on 5th and David Bowie on 8th. Bowie's death, as the 2016 turned from bad to worse, would become responsible for one of the year's best memes:
22nd January would have been the 100th birthday of that other iconic French composer, Henri Dutilleux. The date marked the start of a year of celebrations in his honour.
February saw the inauguration of the new organ at the Philharmonie de Paris with a performance of Ligeti's majestic Volumina and, at WNO, the premiere of Elena Langer's opera Figaro Gets a Divorce, which speculated on events after Mozart's Le nozze di Figaro. In terms of opera shenanigans, however, nothing could beat the real-life drama at English National Opera, the parlous situation seeming to be an obvious vindication of Micawber's advice regarding fiscal contentedness.
In March I could scarcely contain my delight at the chance to hear a half-remembered work from my youth, Grace Williams' Missa Cambrensis. I am still hoping that it might be given a commercial release. That delight was tempered by more depressing news with the death of Peter Maxwell Davies on 15th. Given how ill he had been in 2013, however, we should be grateful for those extra works that flowed from his brief recovery, especially his magnificent Symphony No.10.
Maxwell Davies on his Symphony No. 10
April, indeed, saw evidence of the fecundity of Maxwell Davies's last years, with the first performance of his Piano Sonata No. 2 on 27th (there would be other posthumous premieres, including his children's opera The Hogboon in June). On 21st came the death of Prince. His prolific talent, like that of David Bowie, raised him above other pop musicians, justifying his inclusion here. Elsewhere the Dutilleux celebrations continued with a BBC Total Immersion Day at the Barbican and there were festivals of new music in Budapest and Witten, Germany. Meanwhile I was rather struck by a beguiling disk of choral music by Martin Smolka.
Few things in May seemed so bizarre as Valery Gergiev's concert in Palmyra, so obviously was it a propaganda exercise for President Vladimir Putin. Such a celebration now looks obscenely premature, with Daesh recently retaking the ruins (not to mention the unfolding humanitarian tragedy in Aleppo). Putin would become the bogeyman during the rest of the year, with many claiming he interfered with the US election and even the UK's Brexit vote.
'Pray for Palmyra' concert conducted by Valery Gergiev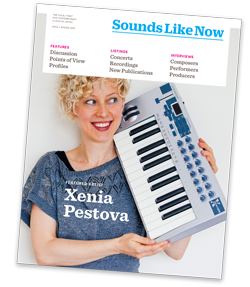 June started positively enough with a new crowdfunder from Dan Goren to launch Sounds Like Now, a magazine devoted to new music in the UK and Ireland. This ran throughout the month, eventually reaching its funding target in July. The first issue should be on its way in the New Year. There were a number of festivals, including at Aix-en-Provence and Cheltenham, important premieres such as Thomas Adès's third opera at Salzburg, and a fabulous new Jonathan Harvey CD from St. John's College, Cambridge. Then came the misery of Brexit on 23rd. I do not mean to be divisive with this description—I think its fair to say that the experience has not been such a lovely one for either Leavers or Remainers, the country feeling so horribly divided in the aftermath.
Given the seismic nature of this political event, in July C:T ran a straw poll of UK composers and also some arts organisations. The reaction to Brexit, not unexpectedly, was overwhelmingly negative, though there was at least one person prepared to give an alternative view. Given the depression of the situation I found solace in music, namely in a disk of trumpet music from Norwegian record label Lawo. Sadly the Norway option didn't seem so popular with politicians…
I made my own arguments in favour of that option in a post that eventually found it's way to my website rather than on C:T—it felt a little too political to be here. Meanwhile the Proms continued apace, with 11 world premieres in August. It you click on the date links of my original Proms roundup you can go directly to these pieces on the BBC website, where they are still available. At the end of the month the old question of atonality in music reared it's head, Jacques Attali making the absurd comment that it was akin to musical terrorism.
In September there were more rumblings of Brexit discontent, with two leading arts figures quitting the UK and a flag-waving dispute at the Last Night of the Proms. Given the climate I wondered whether it would be better to head to the continent for post-Proms blues-busting festivals in Germany, Norway, France and Poland. Also depressing, though not surprising, was the news that most new classical musicians are white and middle class, further evidence, should we need it, that not properly funding music tuition in schools is a mistake. There was a nice light news story at the end of the month, however, with the discovery that Alan Turing was also a musical pioneer, having created a device that produced the first computer-generated music.
First recording of computer music
On 3rd October Steve Reich turned 80, the event being marked in a number of events around the world. Mostly, however, the world seemed transfixed by the US elections and especially the Trump/Clinton televised debates. These were memorably turned into two musical parodies.
A luvvie singalong…
…and something rather more sinister…
I found myself thinking of home, both my adopted one here in Nice, where funding cuts had affected the Manca festival, and, with a greater sense of hiraeth, to Wales, where composer Peter Reynolds died suddenly on October 11th.
In probably the most significant tech news of the year, on 19th Steinberg released Dorico, a scorewriting package designed to compete with industry heavyweights Sibelius and Finale. 25th October saw the announcement of the British Composer Awards Shortlist and, much more seismically, on the same day C:T joined Twitter.
I kicked off November with a first look at Dorico, finding it full of promise but lacking significant features. I hope to share some more thoughts on it soon. Then, on 9th, came another political earthquake with the election of Donald Trump as President of the United States. Time will tell whether this and Brexit really do signify the collapse of the liberal consensus, though from here in France, where it is probable that Marine Le Pen will make it to the run off for President next year, things are not looking good. On 21st, pioneering French composer Jean-Claude Risset died. He is credited with being one of the first composers to write an original work only using a computer.
On 2nd December we were treated to the 'world premiere' of Stravinky's Funeral Song, an early work that was lost after its first performance. On 7th the British Composer Award winners were announced. I also rounded up some opportunities to hear new Christmas music. These have mostly passed, but there remains the opportunity to hear the first performance of Michael Berkely's This Endernight, which will be performed by the Choir of King's College Cambridge in their A Festival of Nine Lessons and Carols on Christmas Eve.
3 comments
American composer Elliott Schwartz died on Wednseday aged 80. He taught for over 40 years at Bowdoin College, Brunswick, Maine and was performed widely in the US. He held a particular interest in pre-digital electronic music, also co-authoring a listener's guide on the subject.
For a fuller obituary see the Portland Press Herald.
0 comments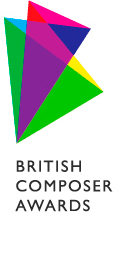 The winners of the 2016 British Composer Awards were announced last night at a ceremony at BFI Southbank, London. Here's the complete list, with information about each piece and, in some cases, audio links.
(All information from the BCA website)
AMATEUR OR YOUNG PERFORMERS The Monster in the Maze by Jonathan Dove
Commissioned by London Symphony Orchestra, Berliner Philharmoniker and Festival d'Aix-en-Provence within a series of children's operas led by Sir Simon Rattle and Simon Halsey, The Monster in the Maze is an opera designed to celebrate an arts organisation's relationship with its community. The opera is scored for professional musicians with amateur singers (adults, children and young people) and young pre-professional instrumentalists. The three productions in summer 2015 involved over 700 local participants.
It received its UK premiere on 4 July 2015 at the Barbican performed by the LSO conducted by Sir Simon Rattle and Simon Halsey.
To find out more about the work CLICK HERE
CHAMBER ENSEMBLE Freezywater by Leo Chadburn

Imagine yourself at the centre of a circle, sixty kilometres in diameter. Starting from the most Northerly point, a disembodied voice names places and topographical features including waterways, streets, farms, wooded areas, and a naturist camp.

The voice makes its way around the circle, until it arrives back where it started. Each utterance prompts a chord or phrase from the musicians, gradually augmenting and diminishing. Like an uninterrupted motorway journey, the landscape changes incrementally, but the hum of the engine remains the same.
Freezywater connects to the ideas of psychogeography and Nick Papadimitriou's 'deep topography', wherein drifting from place to place might provoke an intellectual, behavioural or emotional response.

Commissioned by Wigmore Hall with the support of André Hoffmann, President of the Fondation Hoffmann. Freezywater is for ensemble and pre-recorded voices and was premiered by Apartment House at Wigmore Hall, London on 27 February 2016.
To listen to Freezywater CLICK HERE

CHORAL Ave Verum Corpus Re-Imagined by Roderick Williams
William Byrd's Ave Verum Corpus is a piece that I have known since my days as a treble chorister and I grew up in awe of its carefully measured harmony and effortless counterpoint. Like any choral singer, I have my favourite moments within the piece – the scrunching false relations, the question and answer exclamations, the mournful coda – and so I sought to write a piece that would focus specifically on these highlights and expand upon them. Its composition is an act of homage to a masterful composer.
This work was commissioned by ORA and Suzi Digby OBE as a reflection on the Kyrie Eleison from William Byrd's Mass for Five voices. It received its UK premiere at the ORA Launch Concert at the Tower of London on 9 February 2016.

To listen to the work in full CLICK HERE

COMMUNITY OR EDUCATIONAL PROJECT Into the Light by John Webb
Into the Light was commissioned by Aurora Orchestra and Buckinghamshire Learning Trust Music with funds from PRS for Music Foundation.
It received its UK premiere on 29 April 2015, performed by 1800 children from Buckinghamshire (voices and mixed instruments), members of the Aurora Orchestra and conducted by John Webb. Held at Royal Albert Hall.

Into the Light started with some questions – how do we celebrate the world? How do we create a celebratory piece? How can some of the KS2 performers who will sing it feed their ideas (both words and music) into the piece?

After pondering for some time, we decided that it's easier to celebrate the world if we first pretended that we couldn't see it, that the world was in darkness. When, finally, light appeared and we saw everything for the first time we would be completely awestruck at the wonder, beauty and diversity of the planet on which we live. And so the bare bones of the piece was born.

To listen to Into the Light CLICK HERE

CONTEMPORARY JAZZ COMPOSITION Karembeus Guide to the Complete Defensive Midfielder by Joe Cutler
Karembeu's Guide to the Complete Defensive Midfielder was a commission from the 2015 Cheltenham International Music Festival for Emulsion Sinfonietta/Food.

Although the piece is predominantly fully scored, I treat the additional duo Food (Thomas Stronen and Iain Bellamy) rather like that of the "floating" role in football, where a midfielder is given a free position with a set formation, moving between defensive, midfield and attack.

ORCHESTRAL Alba by Rebecca Saunders
alba
L. fem. of albus "white," from PIE root *albho- "white", albe OE.

In painting the most extreme bright and light achromatic colour to the point of absolute luminosity. Devoid of shade and greyness, white is notably ardent, the colour of fury.

Alba is the final work in a series of three concertos – Still, Void and Alba. Each title defines a condition, or state, of absence in relation to sound, to space and to colour, respectively, and each refers to a text of Samuel Beckett.

Taken from the collection Echo's Bones, Alba is an intensely lyrical poem. Beckett weighs each and every word and it's shadow, it's echo. This poem ends looking forward to the short and intense prose texts written at the end of his life – his profoundly reduced, almost skeletal, prose, both mercilessly direct and yet exquisitely fragile.

Commissioned by Bayerischer Rundfunk, Musica Viva and the BBC Scottish Symphony Orchestra, Alba received its UK premiere on 26 November 2015, performed by Marco Blaauw (trumpet) and BBCSSO, conducted by Ilan Volkov at City Halls, Glasgow.
SMALL CHAMBER A Day at the Spa by Oliver Leith
The title came before the piece that might be obvious. I thought I might try and write a piece akin to those relaxing piped tapes but apparently I couldn't. I had not been to a spa when I wrote the piece but have since been to one - Rudas baths in Budapest. My piece, as it turns out, is not at all like a spa other than that, at times, it sounds like water.
Commissioned by City Music Foundation, A Day at the Spa received its premiere performance on 7 July 2015. Performed by Kaleidoscope Saxophone Quartet, at St Martins in the Field.

SOLO OR DUO Five Memos by Mark Bowden
I took Italo Calvino's series of Charles Eliot Norton Lectures, Six Memos for the Next Millennium, as a starting point to create a five-movement work for violin and piano. My ambition, to create musical responses to the artistic virtues Calvino held up as being of particular importance for writers, and artists, of the future.

In 'Lightness' Calvino discusses the concept of balancing an inner rhythm against a frantic spectacle. He contemplates grace, light, veils of particles and the fine balance of the physical forces holding matter together. He contrasts these images with heaviness and savage, brutal horror. In the music, I have sought to find a driving rhythm in the piano, propelling itself ever forward as the violin floats above escaping the tonal force of gravity of the piano's harmony as though it is a neutrino, wandering free since the beginning of time.

In 'Quickness' Calvino describes how seemingly disparate narrative events can be connected through repetition, rhyme and rhythm. He talks of continuity of form, discoursing and the idea of festina lente, or 'hurrying slowly'. In the music I created contrasting musical gestures for the violin held together by common intervallic materials whilst exploring different perceptions of motion and speed within the piano part.

Calvino contrasts the notion of 'Exactitude' against Vago – an Italian adjective meaning 'attractive' or 'wandering', as well as 'vague'. He contemplates the idea of night, darkness, obscurity and depth, and talks of the simultaneous evocation of fear and pleasure that true infinity induces in those who contemplate it. In the music, a simple cycle of chords is treated to what could become an infinite process of repetition and change. The violin's melody, always smooth and simple, undergoes an exact and meticulous unfolding of pitches against a more wandering, or vague, harmonic exploration in the piano music.

In 'Visibility' Calvino discusses how a writer can conjure images in the mind of the reader, bringing into focus that which is unfocussed or unseen. He also grapples with the swarming multitudes of possibilities available to the novelist when creating a literary work. In the music, a kaleidoscopic tumult of fantastical material unfolds, each gesture containing the possibility to develop into a work in its own right. But, instead, new material keeps emerging until a cascade of arpeggios in the piano brings us back to somewhere near where we began before finishing with an inconclusive, uncertain coda.
The final chapter of Calvino's book addresses "Multiplicity'. He considers how even the smallest starting point can spread to encompass ever-vaster horizons. He explores the possibilities implicit in unfinished literary fragments, comparing them to ancient ruins. He points to the networks of relationships in the works of T.S. Eliot and the 'systems within systems' buried in the writings of James Joyce. Finally, he reconnects to his first topic – lightness – creating interconnected pathways across his own set of essays. In the music, a tiny generative motif taken from the first movement is the source of all the material of an intricate toccata, interrupted briefly by a slower and more lyrical section, that bustles and ripples along creating networks of relationships between the piano and violin. – Mark Bowden

Commissioned by London Music Masters Five Memos was premiered on 10 May 2015, performed by Hyeyoon Park (violin) and Huw Watkins (piano) at Newbury Spring Festival.

SONIC ART Sonorama by Claudia Molitor
Located on the train journey between London St Pancras and Margate, Sonorama is a major new audio work by composer Claudia Molitor that offers sounds and voices for the otherwise silent view from the train, downloadable as an App for listening with headphones.

Imagining the journey itself as the 'score' Molitor has composed a cycle of works and collected interviews, readings and original archival material which respond to the social history and present of the route. With each track relating to a different point or area along the train line, the work has been informed through a collaboration with historian David Hendy and the British Library. The tracks imagine topics as diverse as visio-centricity, Roman history and hop-picking with a corresponding variety of contributors such as flautist Jan Hendrickse, poet Lemn Sissay, saxophonist Evan Parker and writer Charlotte Higgins.

The Sketch of the Score for Sonorama, exhibited at Turner Contemporary, is a graphic score of Molitor's reading of the journey and underpins the thinking behind the compositions and the selection of the other materials that make up Sonorama, acting as a companion piece to experiencing the main work on the train.

In developing the Sonorama I set out to intermingle my perception of the journey with some socio-cultural memories and contemporary concerns, in a way that does not merely present these notions/viewpoints but complicates rather than simplifies the way we might conceive of the journey. Listening to Sonorama whilst looking out of the train window in turn invites the audience to reflect on their own relationship to the journey and their experience of 'being in the world'. – Claudia Molitor
See my own piece about this work, here.
STAGE WORKS Between Worlds by Tansy Davies
Commissioned by the ENO and the Barbican, London, Between Worlds received its UK premiere on 11 April 2015. Performed by English National Opera conducted by Gerry Cornelius at Barbican Centre, London.

The opera involves five key characters. The JANITOR (baritone) should have left before dawn, his cleaning job done; but today he stays on for the extra pay. So he's there when four further characters arrive early to view an unoccupied office high in the North Tower, the shining city all before them: an OLDER WOMAN (mezzo), the realtor; an OLDER MAN (bass/baritone) who runs the company; and a YOUNGER WOMAN (soprano) and YOUNGER MAN (tenor) who work for him. Once the plane has hit, these characters quickly realise they're trapped; their desperate need is to speak to their loved ones, one last time; the OLDER WOMAN wants to speak to her CHILD, the YOUNGER WOMAN to her LOVER, the YOUNGER MAN to his MOTHER, and the OLDER MAN to both his mistress and his wife. In these last words, they try to express their most profound feelings - their fear, their courage, their loss, and above all their profound sense of love.

To view the ENO trailer CLICK HERE

WIND BAND OR BRASS BAND Just a Vibration by Shri Sriram
This is a project that was about bringing Indian melodies and classical concepts to Brass band. The line-up features brass band, sitar, bass, drums, Indian flute and Indian tabla vocalisation.

This was Sriram's first time at composing for brass band and they have been lauded for bringing in a very fresh perspective to the UK brass scene, drawing from Indian classical tabla, sitar and drone instruments, jazz, dub-step, club music, ambient and drum'n'bass.

Commissioned by Drum The Bass and developed and recorded with Hammonds Saltaire Brass band with conductor Morgan Griffiths it received its UK premiere on 5 September 2015. Performed by Shri and Skelmanthorpe Brass Band at Freedom Festival in Hull 2015.

To watch part of the work performed at the London Jazz Festival 2015 CLICK HERE

BRITISH COMPOSER AWARD FOR INNOVATION Jennifer Walshe

BRITISH COMPOSER AWARD FOR INSPIRATION Simon Bainbridge
0 comments
Book choices The French Connection: Caroline Potter Henri Dutilleux £34.99; Caroline Potter Erik Satie A Parisian Composer and His World; ed. Peter O'Hagan and Edward Campbell Pierre Boulez Studies (£69.45).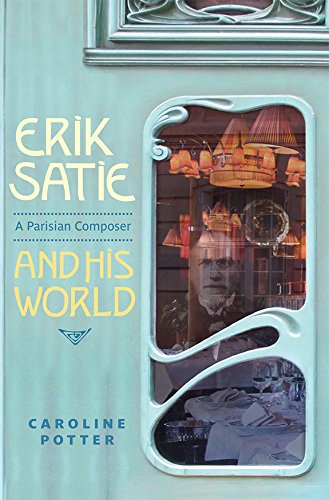 Though it does not cover the composer's later years, Caroline Potter's survey of the music of Henry Dutilleux is the standard English language account of his life and works. Though an older book, I mention in now because it was out of print until Routledge recently reissued it for £34.99. I never travel anywhere without my copy.
If you'd rather read about a different French composer, you could buy a more recent book by Caroline Potter: Erik Satie: A Parisian Composer and His World. It has just been awarded Sunday Times Classical Music Book of the Year. And, completing the French theme, is Pierre Boulez Studies, edited by Peter O'Hagan and Edward Campbell. Not for the casual reader, it offers serious academic perspectives on the composer from leading practitioners in the field, including the named editors, Robert Piencikowski, Pascal Decroupet, Werner Strinz and Jonathan Goldmann.
Wireless Earphones Apple AirPods £159.99; Bose QuietComfort 35 Wireless Headphones £289.95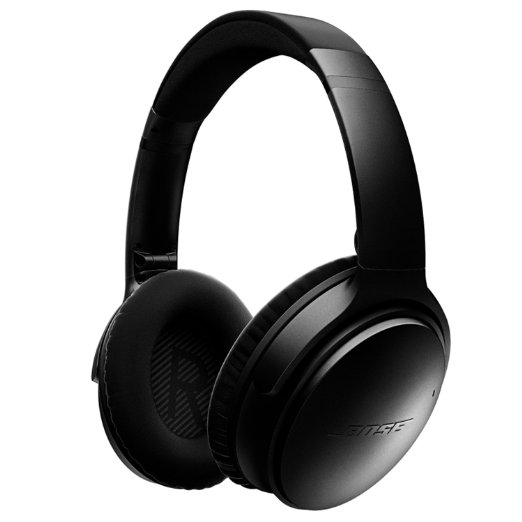 It seems that the whole world is going wireless at the moment. My choice for Apple users was going to be their new Airpods. With a minimalist design, fancy charging power case and deep integration into the Apple ecosystem, they make the perfect present for the Apple gadget lover. The problem is, it is not entirely certain they will be available before Christmas. You could, instead go for Apple's Beats Solo3 headphones, which use similar technology to integrate with Apple devices, but which classical music lover would want to be seen with a brand of headphones that is associated with a bass heavy sound and a rather flimsy build?
There are, of course, much better audiophile options to chose from. If you want a really good spacious classical sound, go for open-backed. The only disadvantage with them, however, is that they don't stop sound from your environment intruding on your listening experience. I prefer a compromise, something like Bose's QuietComfort 35 Wireless Headphones, which are closed back whilst still providing decent sound. They also include class-leading noise cancellation, making them perfect when you are out and about.
Bargain Utility: Pocket Moleskine Music Notebook £9.27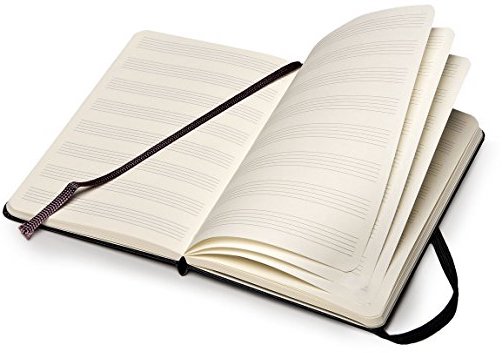 Never be caught off-guard when musical inspiration arrives. This handy music pad will fit discreetly in your jacket pocket so you can composer anytime, anywhere…
CD pick: Deo, works for choir and organ by Jonathan Harvey £14.57.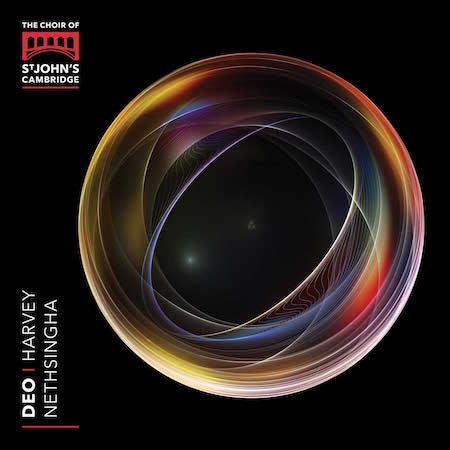 Deo on Signum Classics is an exquisite collection of works by Jonathan Harvey performed by the choir of St. John's College Cambridge conducted by Andrew Nethsingha. You can find out more in my original review, here. My favourite CD of the year.
Christmas album pick: O Emmanuel J.J. Wright, Notre Dame Children's Choir, Fifth House Ensemble $14.95; Noël Nouvelet, a selection of new and old Christmas music, Vasari Singers £13.28.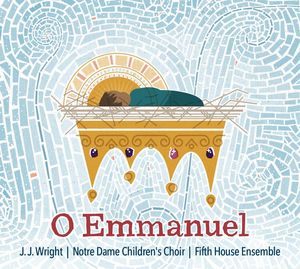 I recommended several collections of contemporary music Christmas settings last year. Those still stand.
In addition to these, however, you may consider the recent O Emmanuel by J.J. Wright, which contains imaginative reworkings of familiar Christmas music. It may be a little on the saccharine side for some, but I enjoyed it a lot.
Alternatively you could try Noël Nouvelet which contains a nice mixture of new and old, including pieces by Bob Chilcott, John Rutter, Judith Weir, Naji Hakim and John Gardner.
Money no object pick: Surface Studio $2,999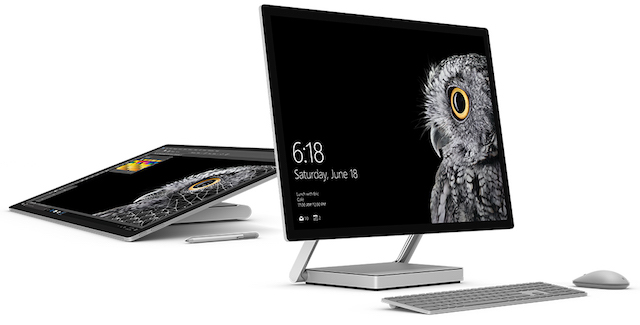 The ultimate Christmas present for the technologically-minded composer. I raved last year about the Microsoft Surface running the Staffpad notation program. This year Microsoft has once again stolen a march on Apple with the release of its Surface Studio. It essentially performs the same trick as the smaller Surface, in that it can be operated as a normal computer, where it can run legacy programs such as Sibelius, and as a tablet, where is can use touch and stylus programs like Staffpad. The difference, however, is that the screen provides a gigantic area on which to work. There is also an innovative new input method, the Surface Dial, which can sit on the screen or near it, giving you an additional way of scrolling though menus etc. It really is a compelling device that comes, nevertheless, with two drawbacks: it has a hefty price-tag and, sadly, will not be available till early 2017. If someone wants to put a Studio preorder in my stocking, however, I would be quite happy to wait...
Strictly for fun: Classical Top Trumps £3.99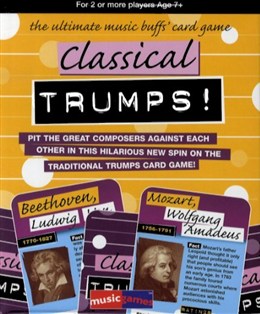 Classical composers ranked by 'precocity', 'staying power', 'scandal quotient', 'output' and 'enduring love' in this twist on the classic children's game. A great distraction for Christmas Day.
0 comments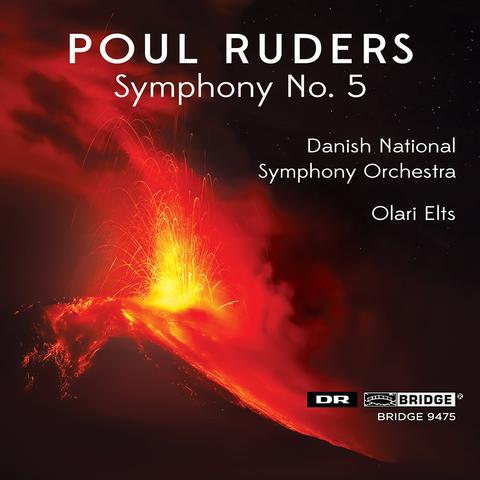 James Weeks: SIGNS OF OCCUPATION, msv 28559 (Spotify, Apple Music)
Actually released way back in September, I only came across this today and was attracted by its grungy back-to-basics approach. To see what I mean you can read a very thoughtful review of the disk, here. Or better still, have a listen.
Paul Ruders: SYMPHONY NO. 5, Bridge 9475 (Spotify, Apple Music)
The first recording of the composer's latest symphony, performed by the Danish National Symphony Orchestra. The music is energetic and pretty accessible, especially in the frentic dance-inspired final movement.
Jonathan Dove: FOR AN UNKNOWN SOLDIER, Signum Classics (Spotify, Apple Music)
A cantata to mark the centenary of the First World War with choral performances from tenor Nicky Spence, the Oxford Bach Choir and Portsmouth Grammar School Chamber Choir. The work is paired with An Airmail Letter from Mozart, directed from the piano by Melvyn Tan.
Richard Wernick: VOLUME 3, Bridge 9480 (Spotify, Apple Music)
The survey of Wernick's music continues with performances of his Concerto for Cello and Ten Players, Piano Trio No. 1 and Sextet. Music of brittle beauty, worth investigation.
Vásquez, Sierra, Liang and Paredes: CUATRO CORRIDOS: A CHAMBER OPERA, Bridge 9473 (Spotify, Apple Music)
Four composers, two Mexican and two from the U.S. set a libretto by Jorge Volpi. Distinct voices but a satisfying whole.
Vyacheslav Artyomov: ON THE THRESHOLD OF A BRIGHT WORLD, dda 25143 (Spotify, Apple Music)
Artyomov's Symphony On the Threshold of a Bright World and Ave Atque Vale for percussion and orchestra are both works of brooding power. The final work, Ave, Crux Alba is rather surprising…
Mark Bowden: SUDDEN LIGHT, NMC D214
Orchestral works from the BBC National Orchestra of Wales's former Composer in Residence. There's a nice review of the disk, here.
Hans Zender: ADÓNDE? WOHIN?, WER 73362 (Apple Music)
Subtleties of harmony from a composer who, dissatisfied with equal temperament, has divided the octave into as many as 72 microintervals. There are four pieces: ¿Adónde? Wohin? for violin, soprano and instruments; Oh Bosques|Oh Wälder for soprano, choir and orchestra; ¿Por qué? Warum? for choir in two groups a cappella; and Oh Cristallina… for three groups of vocalists and instruments.
Rolf Riehm: SHIFTING/ ARCHIPEL REMIX, WER 73572 (Apple Music)
A violin concerto and a suite for large orchestra and electronics from German composer Rolf Riehm. Dense and intensely serious music.
Various: WAR MEMORIALS, NMC D226 (Spotify, Apple Music)
The Tredegar Town Band play a selection of music by Robin Holloway, Lucy Pankhurst, John McCabe, Simon Dobson, Paul McGhee and Gavin Higgins. Britten's cumulative Fanfare for St Edmundsbury also provides a framework for responses by four of the composers.
Nico Muhly & Teitur: CONFESSIONS DIGITAL MP3 ALBUM, Nonesuch (Spotify, Apple Music)
A collaboration between acclaimed American composer Nico Muhly and Faroese singer/songwriter Teitur, with performances from Holland Baroque.
0 comments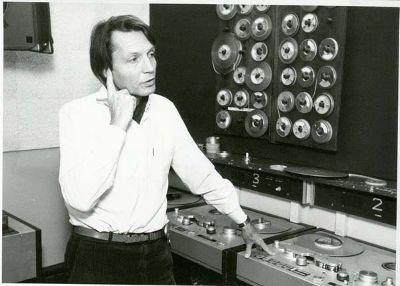 France is mourning the loss of composer Jean-Claude Risset, who died on Monday aged 78. He is often mentioned alongside French electronic pioneers Pierre Henry and Pierre Schaeffer and is credited with being one of the first composers to create a piece only using a computer.
Risset's early training in mathematics and physics led to an interest in synthesised sound. After studying with André Jolivet, in 1964 he travelled to the American research and scientific development company Bell Labs, where he experimented with synthesising real instruments from raw sound. This led to the creation of Music for Little Boy (1968), his first work for computer using the Music V program.
This work and Mutations (1969) formed the basis of a research study Sound Examples, 1969; a compendium of computer sounds that formed the basis for further research and composition.
After Mutations Risset returned to France, accepting academic research posts as well as helping Boulez with the creation of IRCAM. As its head he composed music that extended the domain of computer music to include interactions with live instruments.
Risset continued to experiment throughout the rest of his life, wrote extensively about his work and was frequently invited to speak at institutions throughout the world. In recognition of his contribution, in 1999 he was awarded the Médaille d'or by the Centre National de la Recherche Scientifique.
0 comments
If, like me, you've entered a few composition competitions in your time, you might be interested in this survey (the link follows the description):
There are few 'emerging' composers active today who will have not taken part in a competitive composition opportunity. Masterclasses, residencies, commissions and workshops regularly require a panel to whittle down dozens of applications to just a select few.
It has been assumed that these schemes are necessary parts of a composer's education – and that they contribute to furthering their career. Yet this assumption has rarely been supported by evidence. Exploring these themes in more detail is the impetus behind the Composition Opportunity Research Project, which will explore the climate of opportunity in new music today.
Composers: we want to know why you apply (or do not apply) for these kinds of opportunities and, more importantly, what makes them fulfilling when you take part. If you have been an 'emerging' composer within the last 10 years, we want to hear from you too.
We want to know if any of these schemes have made a difference to your practice, and what others can learn from your positive and/or negative experiences. Have these opportunities expanded your professional networks or encouraged creative ideas?
So, let us learn from your experience! Tell us what would really help you develop as a composer and which opportunities have been wholly unfulfilling. Through your contribution we can better understand, and fight for, the formats that truly encourage creativity.
Follow the link below to take part in the survey.
https://www.surveymonkey.co.uk/r/VRT5CS2
0 comments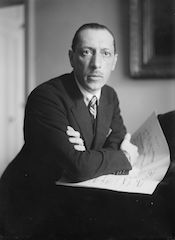 On December 2nd Valery Gergiev will give the 'world premiere' of Stravinky's Funeral Song. The piece, which was performed just once before being lost, was decribed by the composer as "The best of my works before The Firebird". It was recently rediscovered in the St. Petersburg Conservatoire. The performance will be webcast at medici.tv.
You can also hear Gergiev talking about the performance, here
From the medici.tv website:
A year ago, we learned that a lost work by Stravinsky had been discovered in a pile of dusty scores in the archives of the St. Petersburg Conservatoire. The work turned out to be Funeral Song ("Chant Funèbre"), a 12-minute long musical commemoration of Rimsky-Korsakov, Stravinsky's beloved composition professor. The score disappeared soon after its one and only performance in 1909. The composer wrote in his Memoires in 1935:
Unfortunately, the score of this work disappeared during the revolution... I no longer remember the music, but I recall very well my idea for the work. It was like a procession of all the soli instruments of the orchestra, coming in turns to each leave a melody in the form of a crown on the master's tomb, all the while with a low background of murmuring tremolos, like the vibrations of bass voices singing in a choir.
Specialists have long considered Funeral Song to be a major work by the composer. Numerous searches were organized after the fall of the Soviet Union in hope of finding the score, all without success. But then...
"Natalia, you were looking for a score by Stravinsky, was it called Chant Funèbre?"
Like her professors before her, musicologist Natalia Braginskaya had long held on to the hope of finding the precious document when one day, she received a call from Irina Sidorenko, the librarian of the St. Petersburg Conservatoire. Funeral Song had been found! A year later, Valery Gergiev and the Mariinsky Orchestra perform the miraculously-preserved piece.
0 comments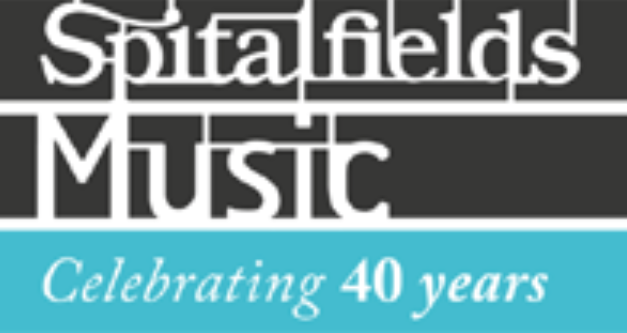 December is not traditionally known for its music festivals, which makes the Spitalfields Winter Festival, which this year runs from 4th–11th, a welcome anomaly. There are a number of dance and music events enjoy, but four new music concerts stand out:
1. TROUPE: The Empty Chair (Brady Arts & Community Centre, 4th December, 2pm and 4.30pm
A music theatre piece billed as a 'mischievous musical adventure exploring loss, change and friendship' it includes music by Moondog, Meredith Monk and TROUPE.
2. Gothic Voices: Tower of London (The Chapel Royal of St Peter ad Vincula, 4th December, 7.30pm)
Vocal ensemble Gothic Voices perform medieval and renaissance settings of Marian texts with contemporary interpretations by Joanne Metcalf and Andrew Smith interpolated.
3. Protein: May Contain Food (Shoreditch Town Hall, Assembly Hall, 6th December 6.15 pm and 8.30pm)
A dance and music theatre show inspired by social occasions and life at mealtimes. Choreographed by Luca Silvestrini with music by Orlando Gough.
4. Melvyn Tan (Shoreditch Church, 6th December 7pm)
A concert to mark the pianist's 60th birthday and the festival's 40th. It includes music by Judith Weir, Anthony Dove and a host of other composers as part of the compendium piece Variations for Judith.
0 comments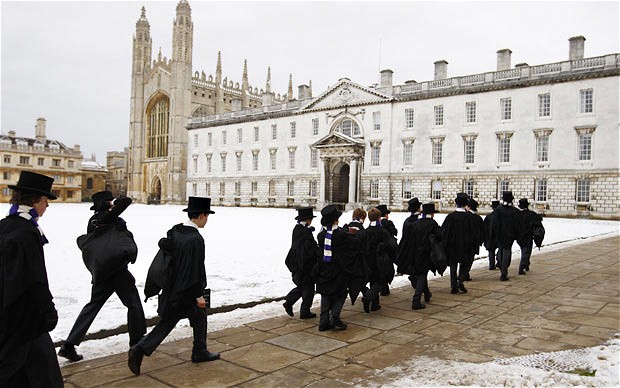 As well as the new Michael Berkeley carol for Kings (see my previous blog post) there are a number of contemporary music Christmas options to consider in December. On 2nd December the BBC Singers give an Advent concert at St Giles' Cripplegate that includes music by John Tavener, Judith Weir, Gabriel Jackson, Cecilia McDowall and Owain Park. On the same day at the Barbican there is a chance to hear Neil Brand's setting of Dickens' Christmas Carol for spoken voices and orchestra. The work is very family friendly, as can be heard here.
An excellent alternative to Messiah is John Adams' retelling of the nativity story in El Niño. Adams himself combined the libretto from a number of sources, from 'pre-Christian prophets to twentieth century Hispanic female writers' to form a two-hour opera-oratorio. It seems that Adams himself is touring this work around Europe this December; I have found three performances, in London on 4th, Amsterdam on 10th, and Paris on 11th. There may be others.
At St. Davids Hall, Cardiff on 4th December The Sixteen look beyond December to Epiphany with a concert that examines music inspired by the Three Kings. The programme includes music from the renaissance to the present day. At Milton Court Hall, London meanwhile, on 13th the BBC Singers give a concert that includes seasonal music by its conductor Bob Chilcott as well as pieces by Britten, Rutter and James Lord Pierpont.
0 comments
From the King's website:
The composer of this year's commissioned Christmas carol is British composer Michael Berkeley, who has set to music a the traditional 15th century Christmas text This Endernight. The carol will receive its first public performance at A Festival of Nine Lessons and Carols.
Michael Berkeley is a Fellow of the Royal Northern College of Music and a Fellow of the Royal Academy of Music, and in 2012 he was appointed a CBE for services to music in the Queen's Birthday Honours. Michael is also the son of Lennox Berkeley, who was the first composer commissioned by Stephen Cleobury to write for A Festival of Nine Lessons and Carols in 1983.
About the new carol, Berkeley writes:
The anonymous c1400 text, This Endernight, is unusual for a carol in that it articulates the voice of the infant Jesus in dialogue with his mother. 'Ender' or 'Endris' means past or recent. Maternal feelings of tenderness are in abundance but there is also a knowingness about the importance of the event that is unfolding. It is an upbeat lullaby which looks forward to heavenly bliss and so culminates in a radiant cadence.
This Endernight will be performed during the Christmas Eve service which will be broadcast live on BBC Radio and public radio stations around the world. The carol will also become available as a download immediately following the service through the Apple iTunes Store.
And here is another chance to hear last year's carol, The Flight by Richard Causton:
0 comments
Four visual artists and three composers have just been announced as recipients of the £50,000 Paul Hamlyn Foundation Award. 'Awards for Artists was launched in 1994 and are the largest individual awards made to visual artists and composers in the UK. At £50,000 per award and with no strings attached, they are designed to give artists the time and freedom to develop their creative ideas.'

The three composers are:

Daniel Kidane

Daniel Kidane (born 1986) is a London-based concert composer whose works range from solo pieces to large orchestral works. Often drawing from experiences from his own background and upbringing, Kidane's compositions explore social narratives, especially multilingual interactions in everyday life. Among Kidane's most notable compositions are Foreign Tongues (2015), which re-envisaged the setup of the string quartet and Pulsing (2016), which explored the idea of migration through its energetic instrumental passages and vocal interludes. Kidane's compositions have been premiered by several notable companies including the Royal Liverpool Philharmonic Orchestra, London Philharmonic Orchestra and the BBC Philharmonic Orchestra. He has also completed commissioned work for the Orgelbüchlein Project, which was premiered at the Tower of London Chapel.

Heather Leigh

Heather Leigh (born 1976) is a West Virginian, Texas raised composer and singer currently based in Glasgow. She is renowned for her spontaneous composition and for redefining the pedal steel guitar, taking the instrument beyond the bounds of the country and western genre. As a solo artist, she explores themes relating to the representation of women, sexuality and vulnerability. Leigh's 2015 album I Abused Animal (Ideologic Organ/Editions Mego) received wide international acclaim, showcasing her talent as a composer, songwriter and vocalist, as well as her pedal steel guitar innovations. This album built upon previous successful releases including Nightingale (Golden Lab Records) and Devil if You Can Hear Me (Not Not Fun). She has an extensive catalogue of collaborative work, which in recent years has focused on her duo with German saxophonist Peter Brötzmann. She has toured widely in the US, Europe, Australia and New Zealand.

Ailís Ní Ríain

Ailís Ní Ríain (born 1974) is a Cork born contemporary classical composer and stage writer. Currently based in Yorkshire she is a regular collaborator with artists in other artforms, her artistic interests are diverse and combined with an unwavering desire to push and develop her artistic practice through each new project or commission. Working across several media, including small-scale acoustic music, installations, mini-opera and music-theatre, her work uses a multi-disciplined approach to challenge, provoke and engage. Ní Ríain's compositions focus on strong visual and narrative ideas and building connections with new and diverse audiences. Among Ní Ríain's most recent compositions was Skloniŝte (2015), a solo accordion and video homage to the people who survived the Siege of Sarajevo 1992-1996. The Irish Times described the piece as 'truly evok[ing] a strong response.' She has also completed notable commissions for the Royal Irish Academy of Music, The Bronte Society and Feelgood Productions with new commissions lined up for Spitalfields Festival, Temenos Ensemble and Manchester Opera Project. Her work has been performed in the US and across Europe. Alongside her work as a composer, Ní Ríainis a published stage writer with plays produced in the UK, Ireland, Germany and Sweden.

0 comments

Archive
1 | ... | 3 | 4 |

5

| 6 | 7 | ... | 18 |

Concert Listings Today & Tomorrow: