Other Resources

News Archive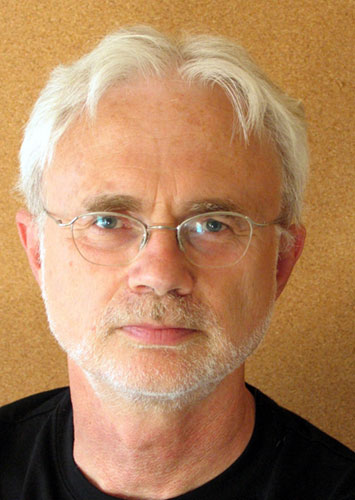 The Praemium Erasmianum Foundation's Erasmus Prize , worth €150,000, is awarded each year to the a person or institution 'that has made an exceptional contribution to the humanities, the social sciences or the arts, in Europe and beyond.'
In awarding the prize to composer John Adams the jury observed that Adams has 'created a new musical idiom by fusing elements from jazz, pop and classical music', which, they say, 'has made contemporary classical music 'communicate' again, important at a time when this genre has increasing difficulty in finding a following.' They also praised him for addressing social themes in his music as well as for his conducting and writing.
The Foundation is planning a a programme of John Adams events to mark the award.
0 comments
Our congratulations to Ludwig Goransson on wining the Best Original Score Oscar for his soundtrack to Black Panther.
The other nominations were:
If Beale Street Could Talk (Nicholas Britell)
Mary Poppins Returns (Marc Shaiman)
Isle of Dogs (Alexandre Desplat)
BlacKkKlansman (Terence Blanchard)
The prize for best song went to Shallow from A Star is Born, the musical romantic drama featuring Bradley Cooper and Lady Gaga.
0 comments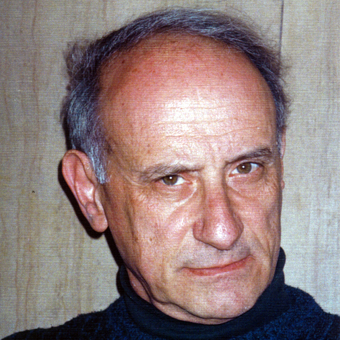 Israeli composer Ami Maayani died on 16th February. He was 83.
Born near Tel-Aviv, Maayani studied conducting, violin and viola playing at the Academy of Music in Jerusalem (1951–53) and composition with Paul Ben-Haim (1956–60). After his military service he trained as an architect in Israel, continuing his studies in Columbia University, New York City, where he also followed Vladimir Ussachevsky's class in electroacoustic composition. He also took a Masters degree in philosophy at Tel-Aviv University in 1974, the subject of his thesis being Philosophy of Music – Studies in the Aesthetic Writings of Hegel, Schopenhauer, Wagner and Nietzsche.
Despite his career in architecture, he considered himself first and foremost a composer. His music fuses elements of the Western tradition, such as French Impressionist orchestration, with those of Jewish and Arab origin, including sephardic songs, Hebrew Bible Chants and Arab tonal and formal structure. Particularly known for his contribution to harp repertoire, he also wrote an opera, four symphonies, other orchestral music, ballets, song cycles, concertos, chamber, choral and electro-acoustic works.
Maayani was influential as a teacher. He co-founded the Israel National Youth Orchestra, the Tel-Aviv Municipality Youth Orchestra and the Technion SO. He taught at the Jerusalem Rubin Academy of Music and Dance and was head of the Tel Aviv Rubin Academy of Music.
Amongst his many prizes he was awarded the Engel Prize of the Tel-Aviv municipality (1963), the Ministry of Education Prize (1964), the Casino de Divonne Prize (1967), the Israel Broadcasting Authority Prize (1973), the Israel Composers and Authors Association Prizes (1974, 1977), the Workers' Union Prize for the Arts (1988) and the Landau prize for the arts for his life works (2001).
Ami Maayani, Concerto for Harp and Orchestra, First movement
0 comments

Hannah Conway will join Streetwise Opera, a charitable organisation that runs programmes for the homeless, from April 2017. She replaces founder Matt Peacock, who will leave the company for With One Voice, the international arts organisation for the homeless, itself created by Streetwise Opera in 2016.
Conway has composed for a number of leading orchestras and opera houses, including the London Symphony Orchestra, Glyndebourne, City of Birmingham Symphony Orchestra, BBC Concert Orchestra and Royal Opera House. Known also for her educational work she has directed a series of creative opera residencies for professional musicians drawn from across the EU; has designed and presented orchestral concerts for young audiences, including at the BBC Proms, for The Sixteen, the Orchestra of the Age of Enlightenment and others; and has led projects with young children in Mumbai, Palestine and Bosnia.
Cathy Graham, Chair of Streetwise Opera, said:
"I am delighted that Hannah Conway will be joining the team at this hugely important time for the charity. She stood out in an incredibly strong field of applicants and we look forward to working with her and Co-Executive Directors Susie Gorgeous and Bridget Rennie as they take the charity forward in this exciting new chapter for Streetwise Opera."
More information available here.
0 comments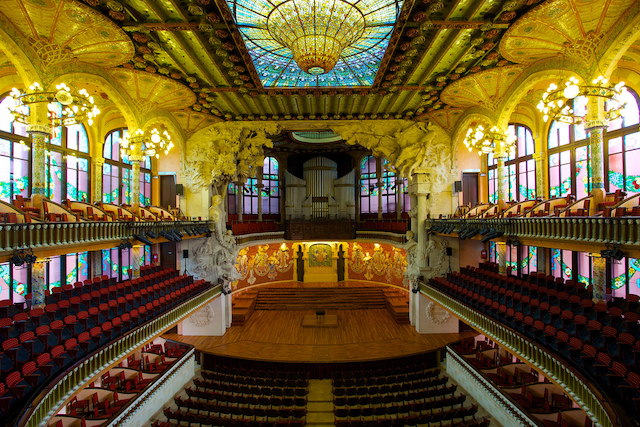 Palau De la Música Catalana
The concerts of the Barcelona Obertura Spring Festival (4th–17th March) take place in three magnificent venues: the Liceu Gran Teatre, one of the biggest opera venues in Europe; the Palau De la Música Catalana, a UNESCO World Heritage Site and L'Auditori, a sleek modern concert hall. Amidst the eclectic programme there are a number of concerts that feature twentieth and twenty-first century repertoire, including works by Riley, Glass, Pärt and Nyman on 6th; Cage's Sonatas for Prepared Piano on 7th; Daltabaix a la ciutat, a cantata by Josep Ollé and Laura Aubert on 8th; and works by Lucier, McCaffrey, Ravel and Kurtag on 10th.
The Festival Primtemps des Arts de Monte-Carlo (15th March–14th April) features some twentieth century classics, including a performance of Britten's three Suites for Cello on 28th; Bartók's Violin Concertos No. 1 and 2 and concerto for Orchestra on 31st; and Stockhausen's Oktophonie on 6th April. There is also a talk Kagel or the Playing Down of Music on 7th, the screening of his film Ludwig van on 12th and the chance to hear the Siberian Chirgilchin Ensemble perform traditional Mongolian music and songs on 14th.
The Barbican will play host to a Ligeti Total Immersion Day on 2nd March. There are five events in total: a screening of the 1976 BBC Omnibus Documentary All Clocks are Clouds, a chamber music concert, a talk, choral music, and an evening concert with the BBC Symphony Orchestra featuring Clocks and Clouds, his Violin and Piano Concertos, Atmosphères and San Francisco Polyphony.
For those interested in the next generation of orchestral composers, why not spend the day at Jerwood Hall, LSO St. Luke's, London, where the six composers from the 2018 Panufnik Composers Scheme will have their pieces rehearsed in an open workshop under the guidance of composer Colin Matthews and conductor François-Xavier Roth.
And, finally, if you are on the hunt for March world premieres here are some highlights:
6th March Roustom, Violin Concerto No.1. Pierre Boulez Saal, Berlin
7th March Adams, Must the Devil Have All the Good Tunes? Walt Disney Concert Hall, Los Angeles
11th Chumbley, Brahmsiana II. Carnegie Hall: Zankel, New York City
12th Currier, Piano Trio. Carnegie Hall: Stern Auditorium, New York City
14th Schnelzer, Piano Concerto. Berwaldhallen, Stockholm
16th Pott, At First Light - Requiem for Cello and Double Choir. SJE Arts at St John the Evangelist Church, Oxford
16th Curry, Briefly it enters. St Clement Danes, London
21st Nunes, Isabeau s'y Promene; Peat, Sanctorum Cantuarienses; Roe, Vidi Aquam. St Bride's Church, Fleet Street, London.
22nd Robert Casteels, Ouverture Spirituelle. Victoria Concert Hall, Singapore
23rd Wantenaar, New Work (choir). Concertgebouw: Main Hall, Amsterdam
24th Shin, New work (orchestra). Barbican Hall, London.
28th Lokumbe, Healing Tones. Kimmel Center: Verizon Hall, Philadelphia.
31st Beamish, Divertimenti. Bournemouth University: Kimmeridge House, Poole.
0 comments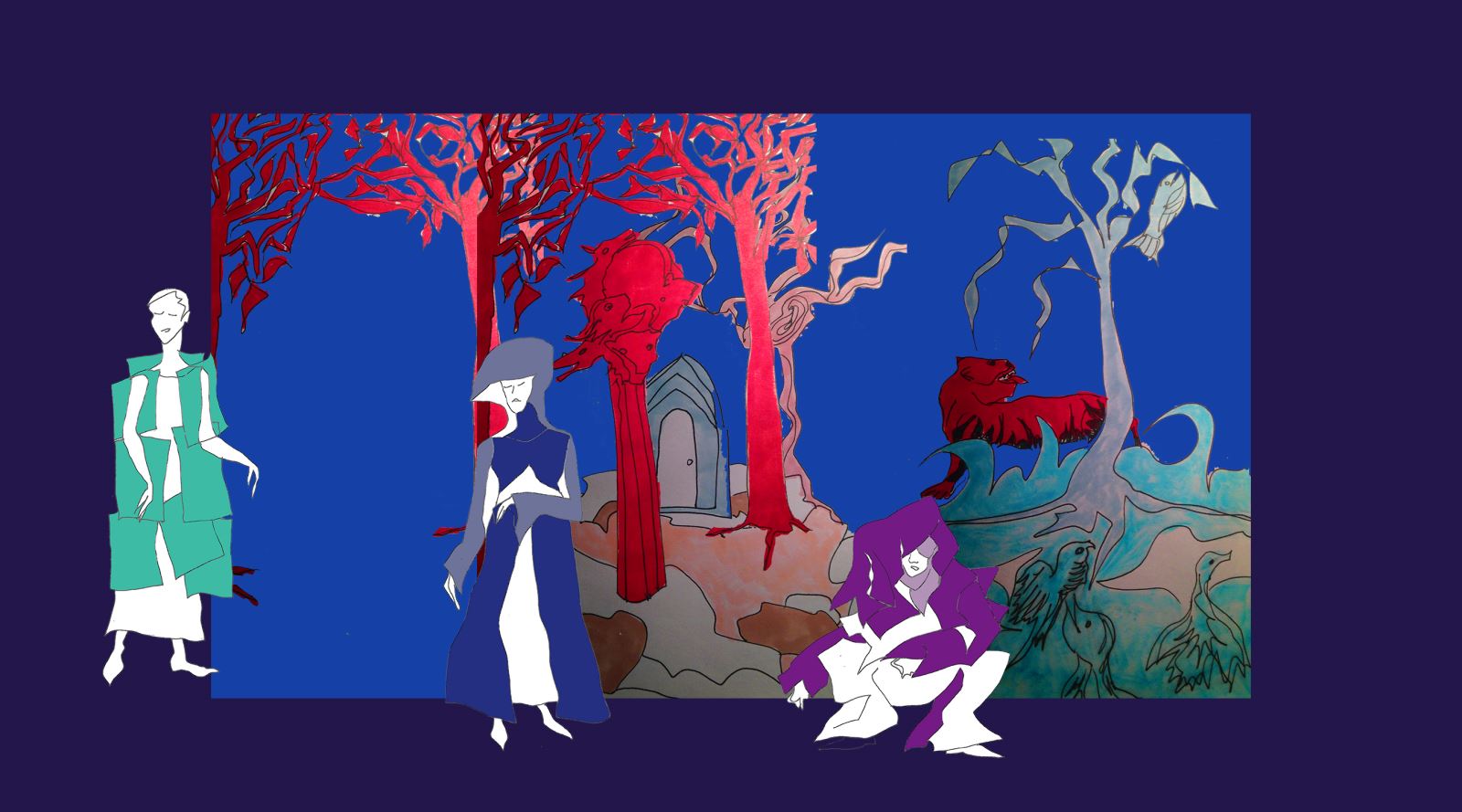 Plymouth's Contemporary Music Festival (22nd–24th February) has been winning plaudits over the last few years, with Sound and Music's The Sampler saying calling it 'One of the UK's most innovative festivals of contemporary music', the New Statesman saying that it 'teems with compositional creativity' and the Telegraph summing it up as being 'In every sense, a memorable weekend.'
Past festival themes—e.g. 'Memory' (2013), 'Biomusic' (2015), 'Voice 2.0' (2017) and 'Decoding Life' (2018)—have explored the intersection between arts and science. This year continues that tradition with the concept of the 'Multiverse.' This may suggest the cosmic, but in fact the focus in on the smallest elements, with the festival promising 'a weekend of explorations of the quantum world.'
Events include, on Friday, a talk by David J. Peterson, an inventor of languages such as Dothraki (used in Game of Thones) and Vōv. The latter is used in Eduardo R. Miranda's opera Lampedusa, which will be performed by the BBC Singers on 23rd. It also includes material composed with software that converts 'high-energy particles' collision data from CERN's Large Hadron Collider into sounds and music.' On Sunday 24th there will be a collection of short films based upon the festival theme culminating with The End?, a new film by Alexis Kirke. Also on Sunday, Vlatko Vedral, from the Department of Physics at the University of Oxford will give a pre-concert talk entitled Decoding Reality: The Universe as Quantum Information. The concert that follows showcases University of Plymouth's research into Artificial Intelligence for music, including Music Neurotechnology and quantum computing, in works by Marcelo Gimenes, Alexis Kirke and Nuria Bonet.
0 comments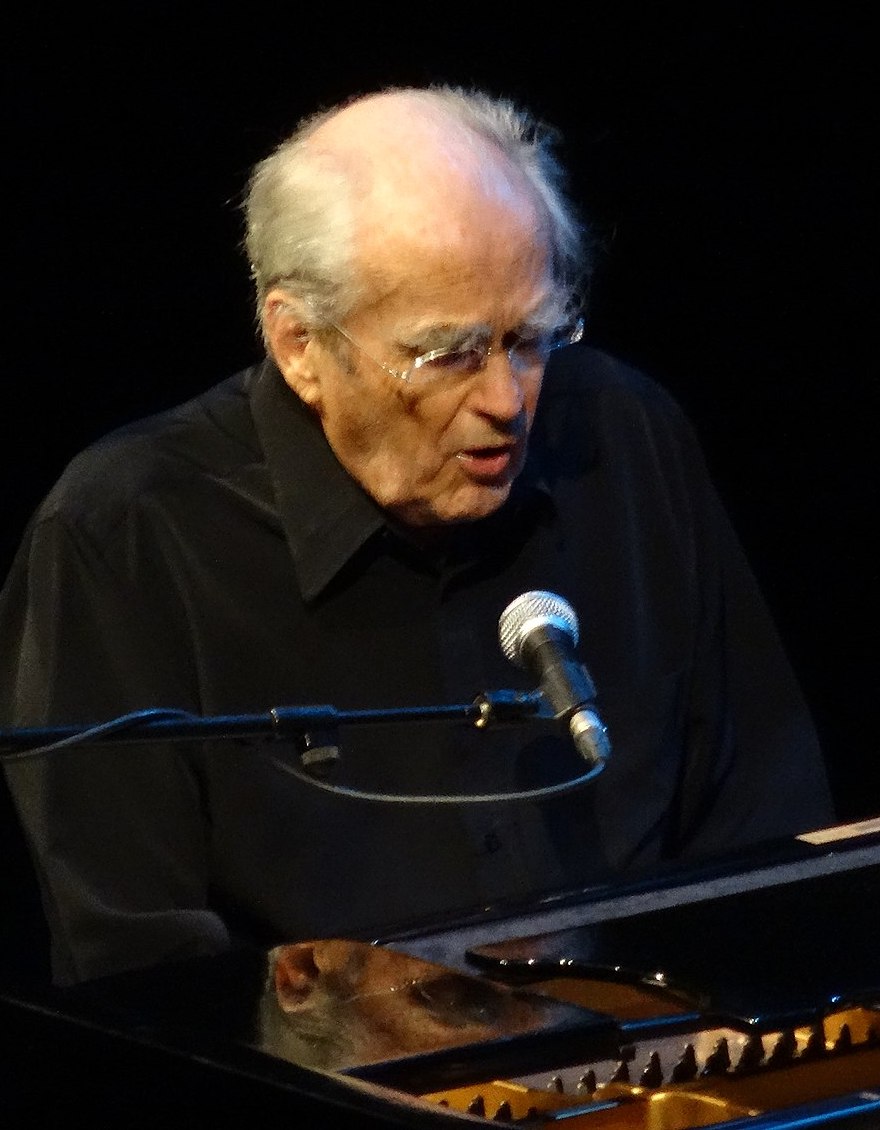 French singer, pianist and composer Michel Legrand died in Paris on 26th January. He was 86.
Legrand's early training suggested the path of a classical musician - the Paris Conservatoire from the age of 11, study with Nadia Boulanger and Noël Gallon, top prizes in harmony, piano, fugue and counterpoint. On finishing his studies, however, he gravitated towards the world of song, working with actor and cabaret singer Maurice Chevalier. It was a role that took him to the United States, where he also worked with artists such as Miles Davis and Stan Getz and wrote his first hit music, including the instrumental album I Love Paris (1954) and the song La Valse des Lilas (1956).
These earlier successes established him as an artist of international potential, and one success quickly followed another. He wrote the music for Jacques Demy's films The Umbrellas of Cherbourg (1964) and The Young Girls of Rochefort (1966), for The Thomas Crown Affair (1968) (which includes perhaps his most well-known song, The Windmills of Your Mind), The Lady in the Car with Glasses and a Gun (1970), The Go-Between (1971), Summer of '42 (1971), Orson Welles's F for Fake (1974), Yentl (1983) and Louis Malle's film Atlantic City (1980). He was a frequent performer, as a pianist with an astonishing gift for improvisation and a cast-iron technique and, from 1964, as a singer too, though he self-deprecatingly said that he only did this to 'overcome my shyness.' He also wrote music theatre works, including Marguerite and Amour (which was nominated for a Tony Award in 2003).
By the end of his life Legrand's catalogue of works was huge—more than 200 film and television scores alone. His facility can be partly attributed to his time as a student in Paris, which left him, by his own account, with a solid technique: 'I was 20 and I felt I could do everything. I could write symphonies, I could be a virtuoso classical pianist.' The formation of his style, in which melody is preeminent, also owed much to his time there—Boulanger told him: 'Put whatever you want above and below the melody but, whatever happens, it's the melody that counts.' It was an attitude to composing that he never lost, later remarking 'melody is a mistress to whom I'll always be faithful.' His also never lost his interest in the music he studied as a student, having an uncanny ability to fuse jazz, classical and popular styles, or at least to move, at will, between them.
Legrand received a number of awards during his lifetime. He won Academy Awards for best original dramatic score (Summer of 42, 1971), best original song score (Yentl, 1983) and best song (The Windmills of Your Mind, 1968); 14 Golden Globe nominations including a win for The Windmills of Your Mind; 14 Grammy's, including 5 wins; and host of other miscellaneous prizes and nominations, including Tonys, Emmys, Fennecus and Prix Moliere Awards.
Legrand remained active until the end of his life, with concerts planned well into 2019. He is survived by his wife, actress Macha Méril, and his four children.
Michel Legrand's Baroque-inspired score for the 1971 adaptation of The Go-Between
0 comments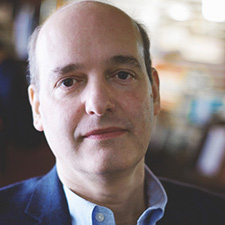 Philip Lasser
Our congratulations to composer Philip Lasser, who has won first prize in the National Association of Teachers of Singing 2019 Art Song Composition Award for his composition Elemental Earth. The work is a cycle of songs for voice and piano on poems by Robert Frost. Lasser's winning work will be performed at the 56th NATS National Conference in June 2020 in Knoxville, TN. The work will also be programmed on a future concert by the Cincinnati Song Initiative. Second place was awarded to Zachary Wadsworth for his composition "Parlo(u)r Songs."
More information here.
0 comments
Italian composer and pianist Mario Bertoncini died on January 19th. He was 86.
Bertoncini was born in Rome. He studied at the Conservatorio Santa Cecilia, learning composition with Goffredo Petrassi and piano with Rodolfo Caporali. He was present at Darmstadt in 1962 and followed Gottfried Michael Koenig's course in electronic music in Utrecht. After this time he began to experiment with preparations of acoustic instruments, including with live electronics.
From 1965 to 1972 Bertoncini became involved with the Nuova Consonanza Improvisation Group and from 1973 to 1975 was a D.A.A.D. Artist-in-Residence. It was in Berlin that he began to design open air kinetic sound-sculptures, example of which include: Vele (1973/74) for 7-metre aeolian harps and three vocalists, Chanson pour Instruments à Vent (1974) for harps and wind gongs, and Venti (1980/82) for 20 aeolian harps, 40 performers and 2 conductors. He was also known for his stage works, including Illegonda (1968), Spazio-Tempo (1967/70), Focus (1974), Elisaveta Bam (1984) and La Favola d'Aracne (1999).
Bertoncini was active as a teacher, holding posts at the Rossini Conservatory in Pesaro, McGill University in Montréal and the Universität der Künste, Berlin.
0 comments
The Royal Academy has announced the appointment of Hans Abrahamsen as the first Oliver Knussen Chair of Composition, with Ryan Wigglesworth becoming the Richard Rodney Bennett Professor of Music.
The Royal Academy's Principal, Jonathan Freeman-Attwood, commented:
'As we say farewell to Oliver Knussen, a composer, conductor, teacher and polymath, we are delighted to honour him by creating a brand-new Chair of Composition in his name, to be conferred on the great Danish composer, Hans Abrahamsen.
'Ryan Wigglesworth will assume Olly's former position as the next Richard Rodney Bennett Professor of Music, as performer and composer. Both figures enjoyed close personal and working connections with Olly and I know he would be completely thrilled that Hans and Ryan have joined the Academy family. Ryan's celebration concert in December featuring Olly's The Way to Castle Yonder was a particularly moving and memorable tribute.
'We look forward to continuing the legacy of a great musical creator through these new appointments.'
More information on the RAM website.
0 comments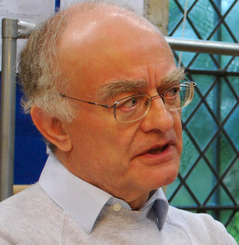 The German city of Schwäbisch Gmünd has awarded John Rutter the €5000 European Church Music Prize. Their citation commended him for 'his great contributions to the field of clerical music: John Rutter is currently one of the most important and popular representatives of the genre. His personal style is unmistakable - a great melodic ingenuity, complex harmonies and rhythms give Rutter's church music a suggestive power that touches both professional and amateur ensembles alike.'
The prize will be awarded in a ceremony on July 18th as part of the Schwäbisch Gmünd Festival of European Church Music.
0 comments
The death has been announced of German composer and pianist Helmut Bieler. He was 78.
Bieler studied composition with Franz Xaver Lehner and piano with Friedrich Wührer and Aldo Schoen at the Staatlichen Hochschule für Musik, Munich. From 1967 he taught music at the Markgräfin-Wilhelmine-Gymnasium, Bayreuth before taking up a post at the University of Bayreuth in 1979, eventually retiring in 2004.
In 1972 Bieler attended Darmstadt summer school on a course run my Helmut Lachenmann. He also joined the Eckiger Kreis group of composer and poets. With composer Helmut W. Erdmann, soprano Susanne Vill and percussionist Gerd Domhardt he founded the ensemble Musica Viva Bayreuth in 1980. In 1988 he founded the contemporary music festival Zeit für Neue Musik, which he directed with Wolfgang Graf.
Bieler wrote more than 100 works, including a chamber opera, concertos for piano and viola, pieces for solo voice and for choir and a large body of chamber solo keyboard works.
Schattierungen for flute and piano, by Helmut Bieler:
For further information:
Short biography and list of works
Wikipedia (English)
Wikipedia (German)
Publisher (Arends Musikverlage)
0 comments
The €20,000 Hindemith Prize, awarded each year by the Schleswig-Holstein Music Festival has been awarded to Kazakh composer Aigerim Seilova. The festival artistic director and jury chairman said that her work has 'original sound language that combines fascinating suspense and calm flow in a fascinating way.'
The prize will be awarded during this year's festival (6th July–1st September), which will also feature some of her works.
0 comments
Brexit is not the only European issue that British composers should be thinking about right now. You may have seen, especially from platforms such as YouTube, a concerted action against a draft EU Directive, known as Article 13:
Article 13, at its core, requires that websites observe copyright laws on the content that they host. This means that they cannot argue that they are merely a 'platform', with no responsibility for individual user's posts. If a creator's work ends up on the platform, the creator must be compensated, unless they wish to waive their fees. It also means that platforms would become responsible for copyright infractions, including of musical works. YouTube argues that to police such content—300 hours of videos are posed every minute—would be impossible. Others have suggested that the law might even render animated gifs and memes, which often use copyrighted material, liable and, consequently, threaten freedom of speech.
However, it is the case that performing rights organisations who have the responsibility of paying composers, including the the Société des Auteurs, Compositeurs de Musique in France and PRS in the UK have been been in favour of Article 13. They and others have argued that at present platforms do not pay artists a fair sum for the content that appears on their pages—they are earning revenue that should rightly belong to the creators. They also argue that many of the objections of the platforms are a smokescreen to protect their profits. They say, for example, that Article 13 won't affect individual users (because rights issues will be taken care of by the platform); parodies and memes are already covered by copyright exemptions; that not-for-profit organisations (such as Wikipedia) are likely to be exempt; that small businesses will also be exempt; and that rather than stifling creativity, it is likely to encourage it, since creators will be able to earn more money from their content.
Whether any of this is likely to apply to the UK is an open question, of course. Article 13 currently exists in three draft forms, as proposed by the European Commission and modified by the European Council and European Parliament. The three sides are currently engaged in a 'trialogue' to arrive at a definite text. If this is agreed and ratified before the European elections in May, it becomes a Directive that has to be transposed into member state laws within two years. Even once outside the EU, however, it seems likely that the UK is likely to fall into its regulatory orbit. As such it may be the case that Article 13 leads to new online revenue opportunities for composers over the medium term.
For an explanation of Article 13 and it's implications this excellent video is worth checking out (French but subtitled):
0 comments
Our congratulations to Rebecca Saunders, who has won the Ernst von Siemens Music Prize. The award of €250,000 is made each year to a composer, performer or musicologist who has made a distinguished contribution to contemporary music. Sometimes called the 'Nobel Prize for Music,' it has been criticised for failing to honour women musicians—Saunders is only the second female to have won since it began in 1974.
A recent Saunders Premiere: Yes, for soprano, 19 soloists and conductor
0 comments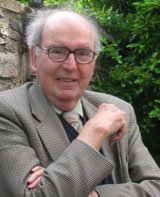 John Joubert
British-South African composer John Joubert died on 7th January. He was 91.
Joubert was born in Cape Town, South Africa and educated in the Anglican Diocesan College in Rondebosch. He began to compose around the age of 15 under the influence of his music teacher Claude Brown, continuing his studies at the South African College of Music with William Henry Bell and at the Royal Academy in London with Theodore Holland, Howard Ferguson and Alan Bush. In 1950 he was appointed as a lecturer at Hull University, moving to the University of Birmingham in 1962. He took early retirement in 1982 in order to concentrate on composing.
Joubert established his composing career with his carol O Lorde, the Maker of Al Thing, which won the Novello anthem competition in 1952. This and subsequent choral works Torches (1951) and There is No Rose (1954) quickly entered the repertoire. Of Torches, Joubert said 'I've even had carol-singers come to the door and singing it, without knowing the composer lives inside." As well as continuing to write church music, Joubert also made significant contributions to the wider English choral tradition in several oratorios: Urbs Beata (1963), The Raising of Lazarus (1970), Wings of Faith (2000/2003) and An English Requiem (2010).
Joubert's style is grounded in the English music that he studied as a young man, including the works of Elgar, Parry and Stanford, though his mature style encompasses Britten, Walton, Janáček, Shostakovich, Stravinsky and others. As with these figures he was comfortable writing in many genres; his output also includes a variety of chamber music, including three string quartets, three symphonies and concertos for violin, piano, bassoon and cello. He wrote seven operas, including Silas Marner (1961), Under Western Eyes (1968), The Prisoner (1973) and Jane Eyre (1987–1997).
Joubert received Honorary Doctorates from University of Durham in 1991 and from University of Birmingham in 2007. He continued to compose well into his retirement, his St Mark Passion, for example, being premiered by the Choir of Wells Cathedral on his 89th birthday. At the age of 90 when asked if he had plans for any further major compositions, he wryly remarked 'If somebody came forward to offer me a major commission with a substantial fee and a suitably distant deadline I might well be tempted…'
John Joubert: Symphony No. 2
0 comments
C:T Talks to composer Bushra El-Turk, whose work 'Mosaic' will be performed by the Pro Youth Philharmonia as part of a series of New Year Concerts exploring themes of 'hope' in an uncertain world.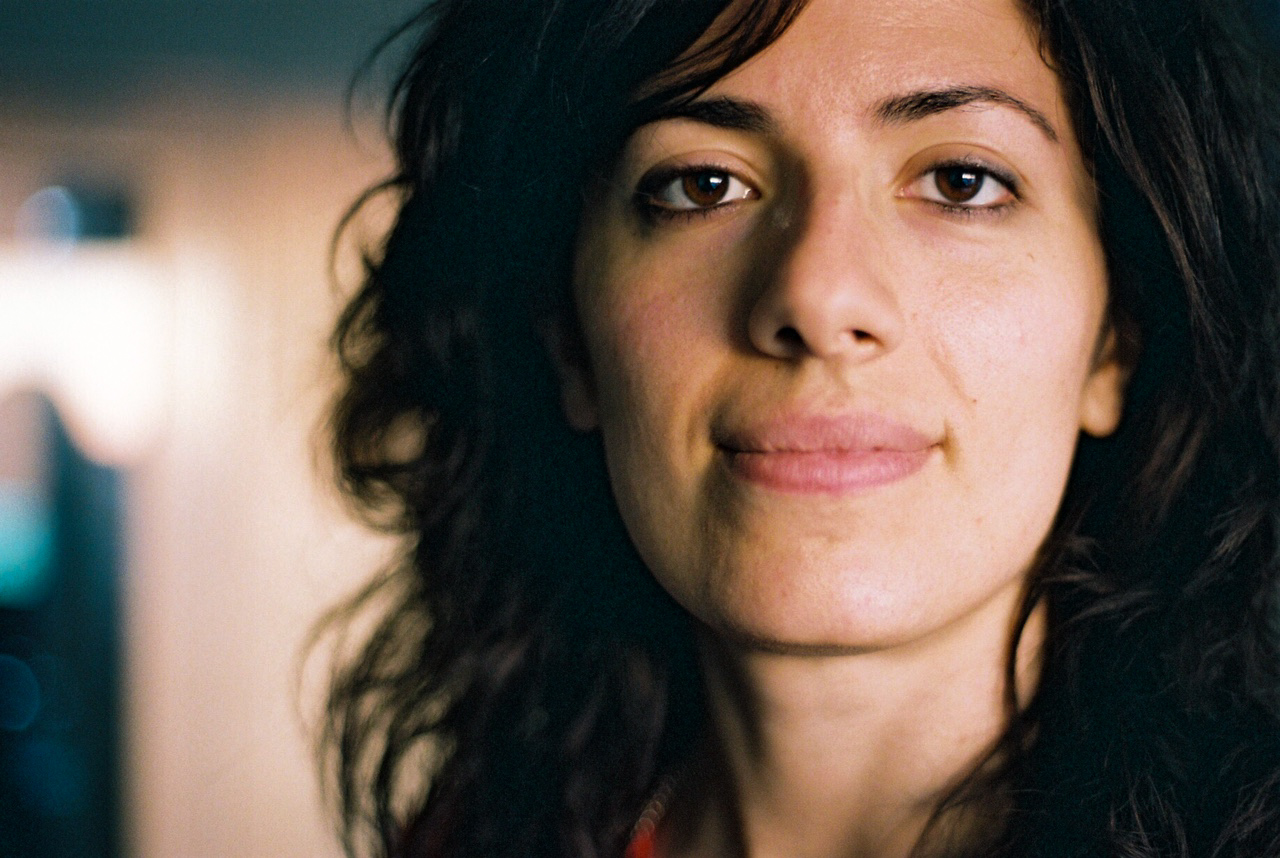 Bushra El-Turk
Tell us a little about the Pro Youth Philharmonia.

International flautist Wissam Boustany founded the Pro Youth Philharmonia training orchestra on the principle of music having the ability to transform lives. His aim was to create a non-competitive environment for advanced music students and emerging professionals to explore and develop their individual talents, with an emphasis on nurture and encouragement.

Before the concerts during the rehearsals, everyone involved is encouraged to engage in workshops and debates on various musical, humanitarian and philosophical topics. This approach is an important part of the orchestra's ethos, ensuring that an "adventurous, inspired and functional atmosphere" is engendered between participants.

How did you come to be involved with the group?

Ten years have passed since Wissam commissioned me to write him and his duo partner Aleks Szram, a piece for flute and piano, 'Marionette'. It's exciting to collaborate together again. He is such a tremendous force in music, a great musician and a wonderful mind.
>> Read the rest of the interview
0 comments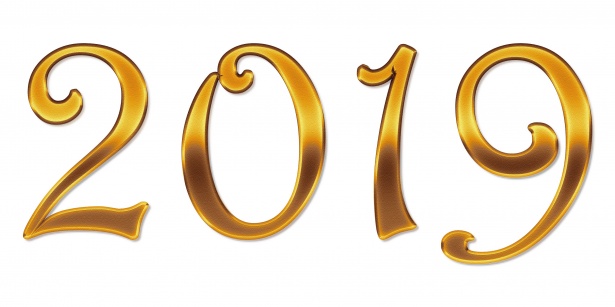 For the perspective of a UK citizen, it is hard not to look forward to the coming weeks and months without a sense of trepidation. At some point in January, presumably before the 21st, Theresa May's EU divorce treaty will finally be presented to the House of Commons. The future of the country will depend very much upon the outcome of that vote. If it is finally accepted, the UK will leave the EU on 29th March, even though the final shape of the future relationship remains, shall we say, 'nebulous.' If it is voted down it opens the possibility of a disruptive 'no-deal' exit or no Brexit at all. It must be considered a complete failure of government that the final outcome is still so unclear.
Why is this relevant to us? As musicians we cannot divorce ourselves from political events—what goes on in the political arena eventually affects us all. A weakened economy means less money for the arts, the removal of free movement threatens our ability to collaborate and work across borders. If this seems depressing, then we should also acknowledge that social turbulence provides opportunities. Art can provide a vital service in terms of social commentary. It can also provide an all-too-welcome means of escape.
There is also, as ever, much to look forward to in the year to come. Living composers with birthday celebrations include Enno Poppe (50th), James Macmillan (60th), John Casken (70th), Heinz Hollinger (80th) and Georg Crumb (90th). It is also 50 years since the death of great German philosopher and occasional composer Theodor Adorno. There are a plethora of new works and the usual round of festivals. You can see complete picks of some of these below.
In the meantime, wherever you are, I wish you a prosperous, musically productive and, above all, Happy New Year.
January
11th Errollyn Wallen and Oliver Christophe Leith, New Work (World Premieres). The Hermes Experiment, St. James Clerkenwell, London.
13th Beat Furrer, Violetter Schnee (World Premiere). Staatsoper, Berlin.
17th Max Richter, New Work (World Premiere). Royal Concertgebouw Orchestra, Concertgebouw, Netherlands.
20th Matthias Pintscher, New Work for Piano and Ensemble (World Premiere). Pierre Boulez Saal, Berlin.
31st Stuart MacRae, Anthropocene (World Premiere). Scottish Opera, King's Theatre, Edinburgh.
February
6th Colin Matthews, Octet (World Premiere). Britten Sinfonia, Wigmore Hall, London.
9th Gavin Bryars, Requiem (World Premiere). Dutch National Ballet, Waterlooplein 22, Amsterdam.
12th–17th Festival Présences, including a portrait of Wolfgang Rihm.
16th Anno Schreier Schade, dass sie eine Hure war... (Tis pity she's a whore). Deutsche Oper am Rhein, Opernhaus, North Rhine-Westphalia, Germany
19th Composition Wales Culmination concert. Hear the latest in composition in Wales, as composers worthy of wider exposure have the opportunity to hear their works performed by the BBCNOW.
22nd–24th Peninsular Arts Contemporary Music Festival 2019. The theme is Multiverse.
23rd Robin Holloway, Trumpet Concerto (World Premiere). Håkan Hardenberger, Bridgewater Hall, Manchester, UK.
28th Yuzo Toyama, Symphony (World Premiere). Symphony Hall, Osaka, Japan.
March
2nd BBSO Total Immersion: Ligeti. Barbican, London.
7th John Adams, Must the Devil Have All the Good Tunes? (World Premiere). Los Angeles Philharmonic, Walt Disney Concert Hall, Los Angeles, California.
12th Unsuk Chin, Gran Cadenza for Two Violins (US Premiere) and Sebastian Currier, Piano Trio (World Premiere). Carnegie Hall, NYC.
24th Shin Donghoon, New Work (World Premiere). LSO, Barbican, London.
25th Panufnik Composers Scheme Workshop. LSO St Luke's, London.
Also in March (dates to be announced)
April
4th Poul Ruders, Accordion Concerto (World Premiere). Danish National Symphony Orchestra, DR Koncerthuset, Copenhagen, Denmark.
13th–28th Aix en Provence Easter Festival.
14th George Crumb, New Work for Percussion Quintet. Lincoln Centre, NYC. Part of George Crumb at 90 celebration.
24th Hèctor Parra, Les Bienveillantes (World Premiere). Opera Vlaanderen, Antwerp, Belgium.
25th John Luther Adams, Become Desert (European Premiere) and Peter-Jan Wagemans, Love, Baby Love (World Premiere). Rotterdam Philharmonic Orchestra, De Doelen: Grote Zaal, Rotterdam.
28th Detlev Glanert, Oceane (World Premiere). Deutsche Oper Berlin, Germany.
May
1st Harrison Birtwistle, New Work (World Premiere). London Symphony Orchestra, Barbican, London.
2nd Louis Andriessen, The Only One (World Premiere). Los Angeles Philharmonic, Walt Disney Concert Hall, Los Angeles.
4th Sebastian Currier, Aether for violin and orchestra (World Premiere). Baiba Skride, Boston Symphony Orchestra, Symphony Hall, Boston.
10th–26th Norfolk and Norwich Festival.
12th–4th June Prague Spring International Music Festival.
17th Tansy Davies, New Work (World Premiere). Concertgebouw, Amsterdam.
17th–26th Bath Festival.
18th–24th Vale of Glamorgan Festival.
24th–31st St. Davids Cathedral Festival.
30th Bernhard Lang HERMETIKA IX 'vox angeli II' (World Premiere). Nadar Ensemble, Concertgebouw, Bruges.
Also in May (details tbc)
The Festival of English Music.
June
2nd Music of Today: Composers' Academy (3 World Premieres). Hear pieces from Philharmonia Orchestra's composing programme. Philharmonia, Royal Festival Hall, London.
5th Max Richter, New Work (World Premiere). Aurora Orchestra, QE Hall, London.
7th–23rd Aldeburgh Music Festival.
9th Liam Mattison, New Work (World Premiere). LSO, Barbican Hall, London.
15th Mark Simpson, Clarinet Concerto (World Premiere). Bridgewater Hall, London.
21st–27th St. Magnus International Festival.
25th Jorge Argüelles, Como un juego de niños (World Premiere). Auditorio Nacional de Música, Madrid.
Also in June (details tbc)
July
2nd Fernando Valázquez, Cantata del solsticio de verano (World Premiere). Orquesta de la Comunidad de Madrid, Auditorio Nacional de Música, Madrid.
5th–21st Buxton Festival. A marriage of opera, books and music, including some by contemporary composers. Buxton, Derbyshire.
6th–1st September Schleswig-Holstein Music Festival
8th–20th Soundscape. Maccagno, Italian Alps.
15th Elena Kats-Chernin, Whiteley (World Premiere). Opera Australia, Sydney Opera House, Sydney.
19th-14th September BBC Proms. Programme not currently available, but there will be premières aplenty.
20th–31st August Salzburg Festival.
Other July festivals (dates tbc):
Schlern International Music Festival
Tête à Tête Opera Festival. Described as 'our most imaginative opera laboratory', the festival focuses entirely on new music.
'Aix en Provence Festival. 'Aix en Provence, France.
August
2nd–26th Edinburgh International Festival. Programme not yet available, but there is usually a good selection of new music.
5th–7th High Score Festival. Contemporary music festival and classes. Pavia, Italy.
22rd–27th Presteigne Festival. Artistic innovation, musical discovery and, of course, new works in the Welsh Marches. Presteigne, Powys.
September
6th–29th Beethovenfest, Bonn.
Also in September (dates tbc):
13th–22nd Oslo Contemporary Music Festival.
27th Francesco Filidei, L'innondation (World Premiere). Opéra Comique, Salle Favart, Paris.
October
Also in October (dates tbc):
Wien Modern. Festival that focuses on contemporary music. Vienna, Austria.
Sound. North East Scotland's Festival of New Music. Various venues.
Festival 20/21 and Transit. Leuven, Belgium.
November
9th Tansy Davies, New Work. Elaine Mitchener, London Sinfonietta. Kings Place: Hall One, London.
15th–24th Huddersfield Contemporary Music Festival.
22nd Ed Frazier Davis, New Work (World Premiere). Melbourne Symphony Orchestra, Arts Centre, Melbourne.
28th Judith Bingham, String Quartet (World Premiere). Sacconi Quartet. Kings Place: Hall One, London.
December
4th Nico Muhly, Concerto for Violin and Strings (World Premiere). Australian Chamber Orchestra, Melbourne Recital Centre, Melbourne.
Also in December (date tbc):
Spitalfields Winter Festival.
0 comments
In 2018 C:T celebrated Leonard Bernstein's 100th birthday; congratulated the many composers who received honours, awards and prizes; reviewed recordings; interviewed composers and mourned the loss of some much-loved colleagues.
It was also hard to ignore the ongoing political fiasco that was Brexit…
January started with the Department for Exiting the EU releasing its Creative Industries Sector Report. It showed that, amongst these industries music is uniquely exposed, given that in terms of its exports, 56% go to the EU, compared to 45% for all creative industries and 39.4% in the UK as a whole. Unsurprisingly Britain's creative leaders urged the UK government to retain freedom of movement, a request that fell on deaf ears. Elsewhere a storm brewed over a school charging pupils to study GCSE music. At the end of the month C:T chatted to Nigel Osborne, an inspirational composer who had just been recognised for his humanitarian work.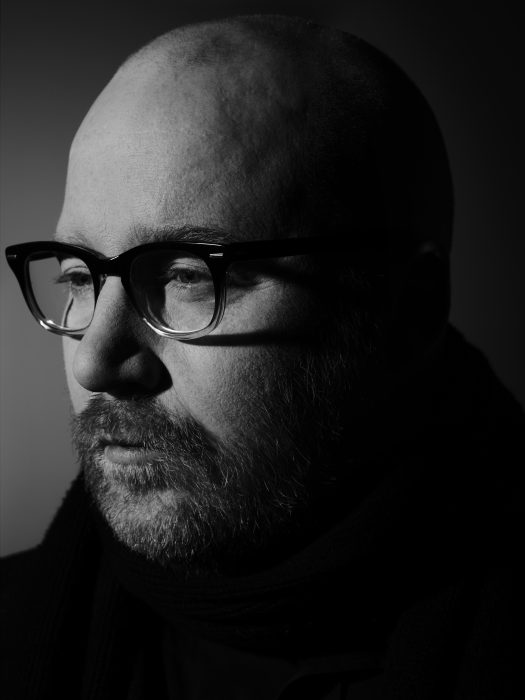 Jóhann Jóhannsson
In February composers László Melis and Jóhann Jóhannsson died. At just 48 the loss of Jóhannsson, an exceptional film music composer, was a particular blow. An article on another site made me question the veracity of some composition competitions, including those listed on our own site. Caveat Emptor. There were congratulations, meanwhile, for composer Kaija Saariaho, who was announced as the winner of the 10th edition of the BBVA Foundation Contemporary Music Award.
Having been blown away by a small piece included on a Christmas CD, I had been keen to interview composer Sadie Harrison. I finally got round to this in March. It was also the month in which I discovered the music of Philip Venables through his debut CD, Below the Belt. One of the works felt like an anthem for our times.

In April Mark-Anthony's children's opera Coraline, had a mauling from Telegraph critic Hugh Canning. This led to a Twitter spat and Turnage promising to quit opera. Canning did his best to apologise:
We mourned the death of three composers: Canadian Robert Joseph Rosen, Briton James Wishart and American Donald H. Keats. Veteran composer and teacher Samuel Adler, meanwhile, was celebrating his 90th birthday and Jennifer Higdon the receipt of the Michael Ludwig Nemmers Prize in Music Composition. On 23rd I chatted to German composer Moritz Eggert about his life, motivations and new CD.
In May we learned that Paul Kildea's hypothesis that Benjamin Britten died of syphilis was probably not accurate. We also learned that most composers seems to have died from the disease. Except that they probably didn't either. Of more immediate import was the sad loss of two other composers: New York-based Matt Marks, who was only 38 and Glenn Branca, who was 69.
In June it was announced that the BBC, including the BBC Symphony Orchestra, were to leave their iconic Maida Vale Studios. I chatted to British composer Edward Gregson who, ten years into retirement from a distinguished academic career, was and is composing more vigorously than ever. There were congratulations, meanwhile, for PRS Open Fund and Women Make Music recipients and also for Péter Eötvös, who won Germany's Goethe Medal.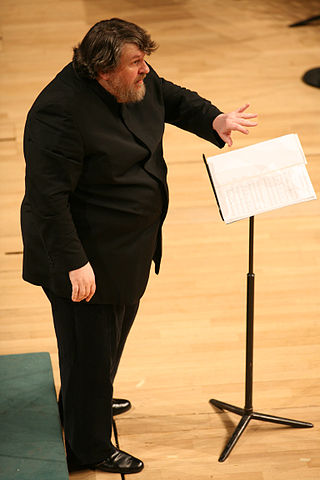 Oliver Knussen
July began with a real body-blow: the death of British composer and conductor Oliver Knussen at the age of just 66. There was an outpouring of tributes on social media. C:T marked the 50th birthday of British composer Kenneth Hesketh with an interview in which he reflected upon his work to date, current inspirations and the things he wished he'd known when starting out. There were more Brexit worries as the director of the Womad Fesitival complained about the 'difficult and humiliating' visa process for visiting performers—a process that might also apply to European nationals playing in the UK (and vice versa). In his 100th birthday year an electrifying Bernstein video was doing the rounds on social media…
In August I reflected further on the Womad controversy and why we should all be worried about Brexit. I also discovered a project aiming to unearth lost masterpieces written by forgotten female composers. There were congratulations for composers selected for the LSO Soundhub and Jerwood Composer+ and sadness at the loss of Israeli composer, conductor and teacher Noam Sheriff at the age of 83.
In September I interviewed one of the UK's bright young things, composer Kemal Yusuf, who also co-founded the London Graduate Orchestra. We learned that less money after Brexit was likely to culturally impoverish the very areas that voted for it. At the end of the month the Musicians' Union called for a special post-Brexit touring visa for musicians. I looked forward to Leuven's Festival 20/21 and interviewed one of its artistic directors, Maarten Beirens.
October began with the rather encouraging news that Simon Rattle had 'discovered' a nonagenarian composer. This caused me to wonder just exactly who she was? A few days latter came the terrible shock of learning that Janáček scholar John Tyrrell had died. He had been a wonderful friend and support to me and many others at Cardiff University. In the middle of the month I attended the Transit Festival, part of Leuven's Festival 20/21. There was much to enjoy. On 20th 700,000 people marched for a people's vote on the final Brexit deal.
The People's March had been roughly timed to coincide with the expected 'meaningful vote' on May's deal with the EU, but the negotiations dragged on into November. When she eventually brought the deal back, on 15th all hell broke loose. Amidst the furore on 16th–25th the Huddersfield Contemporary Music Festival got on with the business of making music, with 15 world premieres. At the end of the month I interviewed composer Philip Venables, who spoke with with wit and honesty about his life, works and the UK's political predicament.
December began with many congratulations to this year's British Composer Award winners. A peak below this blog also reveals my review of Jon Deak's splendid Passion of the Scrooge.
Politically December has so far been as unnerving as any other Brexit month. When will the chaos stop?
0 comments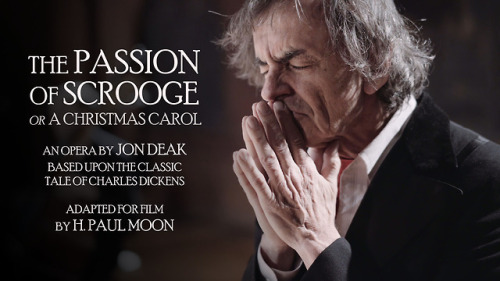 Jon Deak's The Passion of Scrooge or A Christmas Carol, for baritone and ensemble is a setting of Charles Dickens' well-loved seasonal story, written back in 1997/8. The libretto, which was prepared by the composer in collaboration with Isaiah Sheffer, is traditional in its approach, preserving the story's essential elements—Scrooge, Bob Cratchit, Tiny Tim and the visitation of the three spirits. What elevates this setting is Deak's brilliantly atmospheric score, which skilfully integrates everything from Hollywood schmaltz to Schoenbergian monodrama.

This new version was made by independent filmmaker H. Paul Moon, the same man who put together Absolute Beauty, a superb life of Samuel Barber back in 2017. The filming of the work itself is done with grace and a wealth of musical understanding, camera angles and instrumental spotlighting feeling natural and unintrusive. At key moments Moon also chooses to cut in scenes from the 1935 cinematic adaption of the story, Scrooge. These help to set the scene, even though it is debatable whether they are necessary in a story this familiar.

There is a further element that is more problematic. The film is billed as an 'opera within an opera.' In this second layer the action cuts away from the stage performance to the composer, who appears to muse upon the act of composition and to draw parallels between Dickens' story and his own life. The problem is that this element feels grafted on, not properly integrated. As such it interrupts the drama, breaking rather enhancing the spell cast by the work.

Performances are excellent. Soloist William Sharp is an effervescent presence, carrying the drama with passion, persuasion and good acting chops. The 21st century consort play stylishly under the direction of Christopher Kendall.

Without the 'opera within an opera' this recording would have been an easy Christmas recommendation. As it stands it is worth considering, just understand that there are caveats.

0 comments

Archive
1 | ... | 3 | 4 |

5

| 6 | 7 | ... | 28 |

Concert Listings Today & Tomorrow: