Christian Morris talks to composer and founder of the London Graduate Orchestra, Kemal Yusuf. With recent commissions from The Cheltenham International Music Festival, the Norfolk and Norwich Festival, The Carducci Quartet and The Fidelio Trio he has also been described as 'one of the UK's brightest young composers.'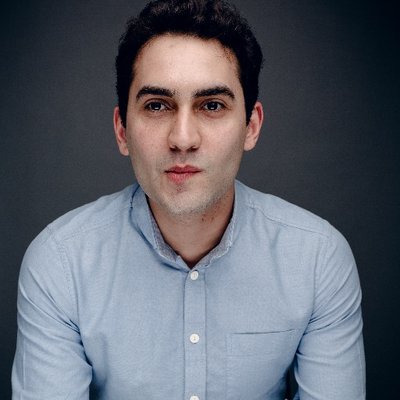 Kemal Yusuf

Tell us something about your background.



I was raised in North London by first generation Turkish parents. The state school I attended, which has since been put in special measures, didn't have what we would call a thriving music department, so until I had more formal training I had to learn everything myself. This has had its disadvantages in some areas, but certainly has helped in others. It was always clear to me, from around the time most kids begin school, that I was going to write music. My route has been slightly different, I suppose.



How did you start composing?



When I was 7 my sister was given a tiny Casio keyboard as a Christmas present. This was my first experience of an instrument that could put notes together, it fascinated me and I began improvising and composing right away. That was what started me on my path.



What was your first success as a composer?



It's more of an internal one. The hurdles artists face today are made even more difficult if one isn't confident in their work, regardless of anyone else. We have unique minds, and so our music, in order to mean something both to the world and to ourselves, must also be unique, or at least personal. Realising this is what has given me confidence to write the music I write, in the way I do, irrespective of anything else.



Who or what has influenced your style?



Much of the music I was making for years was through my own personal discovery through improvisation. Inevitably there are systems in that practice that have contributed to my own language. Since my more 'formal' training, the works of Bach, Lutoslawski and other contemporary electronic producers such as Scrillex, Anna Meredith and, recently, Nero's Day at Disneyland, have all caught my ears. I adored the playing and compositions of Kenny Wheeler, too, and there are certainly some jazz elements to my harmony. Personally, my mentor Peter Maxwell Davies impacted me in a way no other has, and has shaped the way I think about music today. Those were very special years.



What has been your most memorable collaboration?



I had a great time with Judith Weir and the BBC Singers. She, like Max, made me feel heard and respected as an individual artist. They're such a wonderful group.



What are you working on at the moment



Right now, I've just finished a piece for Sheku Kanneh-Mason and Plinio Fernandes for a guitar and cello duet. It has been an immense joy to write! I'll also be performing various improvised sets in different locations around the UK and Europe called Prop Series. It's essentially a hotpot of my own influences and practice as a composer. The 'Prop' part comes from proportions, meaning that I'm framing the sets around already existing pieces of music. I couldn't be more excited about it, it feels like an autobiography.



Tell us a little about your work in music education. Would you say it acts as inspiration for your composing?



Absolutely. A lot of the work that I do, outside of helping with technique, is about facilitating my student's ideas and identity as an artist. From this, I learn so much about what types of music are out there, and what inspires people today. It's a privilege to teach such talented young composers, and I'm very proud of them.



How can people find out more about you?



Instagram @kemyusuf
Twitter @kemyusuf
Soundcloud soundcloud.com/kemalyusuf


Interview by Composition:Today © Copyright 2004-2021



Comments by other Members
Posted by :

AprilW at 14:31 on 02 June 2020
Really motivational interviews you always bring for us and these are just great. There are the people who motivate others achievements and trying to bring change in their behavior as well. Continue to share EssayGeeks essay writing service uk updates here these would be really helpful and understandable.
Posted by :

robertcoelho001 at 04:40 on 13 June 2020
No matter how much do you have, I believe that you would have a mentor who is inspiring you. You follow him in a way that you try to adapt the body language of your mentor, and most of his habit as well. Keeping a mentor should be priority because you can get to know about your flaws as a [url=https://www.britishessayshelp.co.uk/]university essay help[/url] provides mentorship to many students.
Posted by :

jamseales0 at 07:16 on 22 December 2020
This is a brilliant blog! I'm very happy with the comments!.. 토토사이트 먹튀검증
Posted by :

jamseales0 at 05:13 on 27 December 2020
I'm constantly searching on the internet for posts that will help me. Too much is clearly to learn about this. I believe you created good quality items in Functions also. Keep working, congrats! سایت شرط بندی ساشا سبحانی
Posted by :

jamseales0 at 10:56 on 12 January 2021
Your blog is too much amazing. I have found with ease what I was looking. Moreover, the content quality is awesome. Thanks for the nudge! 먹튀검증사이트
Posted by :

jamseales0 at 11:00 on 19 January 2021
I would like to thank you for the efforts you have made in writing this article. I am hoping the same best work from you in the future as well. Thanks... สมัคร slot เครดิตฟรี แค่ยืนยันตน
Posted by :

jamseales0 at 12:31 on 23 January 2021
Interesting post. I Have Been wondering about this issue. so thanks for posting. Pretty cool post.It 's really very nice and Useful post.Thanks 먹튀검증사이트
To post comments you need to become a member. If you are already a member, please log in .