This is normally when I moan about December, the month without contemporary music. This year, however, there are quite a few things going on.
Chief amongst these is Spitalfields Music's Winter Festival, which runs from 5th–16th December. Specifically contemporary music events can be viewed here. Highlights include a late-night performance of Tavener's Lament for Jerusalem on 11th; a programme of new works by Jerzy Kornowicz, Carl Bergstrom-Nielsen, Regin Petersen and Aleksandra Gryka that all use visual scores on 12th; the London première of Gérard Pesson's Bitume and world première of Sam Hayden's Transience given by Quatuour Diotima on 14th; and a new work by Edward Wickham and Christopher Fox that also incorporates music by Isaac, JS Bach and Webern on 15th. Throughout the festival there is a sound installation by Gawain Hewitt that will be taking place simultaneously in London and Dhaka, Bangladesh, transforming the sounds of the cities into music.
Perhaps reflecting the time of year, there is also plenty of more accessible contemporary music on offer. On 11th December the LSO dedicates an evening to the music of film composer Alexandre Desplat, including from the films Harry Potter and the Deathly Hallows, The King's Speech, Girl with a Pearl Earring and The Grand Budapest Hotel. There are two adaptations of Lewis Carroll's Alice's Adventure's in Wonderland on offer. Joby Talbot's rather wonderful version at Covent Garden and a newer one by Helen Woods, which will run from 17th–20th, at St. David's Hall, Cardiff. On 20th December in Brighton, pianist Johan de Cock, will present a recital of Christmas works by Bach, Mendelssohn, Bartók, Liszt and Tchaikovsky as well as original compositions by Frederick Stocken, Stephan Beneking, and Trevor du Buisson. The London Concert Orchestra will also be touring popular film music scores by John Williams, with venues including the Barbican on 27th and Symphony Hall, Birmingham on 28th.
There's a good sprinkling of more challenging fare too. ENO's staging of John Adams' The Gospel According to the Other Mary, begins on 21st November but runs until 5th of the following month. At Wigmore Hall there are works by Michael Berkeley and Patrick John Jones; Mark-Anthony Turnage and Peter Maxwell Davies; and Pēteris Vasks on 3rd, 4th and 9th respectively. The UK première of James St. Luke Passion takes place at Birmingham Symphony Hall on 4th with the CBSO Symphony Orchestra, Choir and Youth Chorus, conducted by the composer. On 5th the London Sinfonietta celebrate the 80th birthday of Harrison Birtwistle with The Message for trumpet, clarinet and side drum and two new additions to his duet series (world premières). The composer will also be present to talk about his work. On 10th the London Sinfonietta also present five new film and music works by emerging composers at the British Film Institute.
Outside the UK, on 1st December Ensemble Kontrapunke will play perform works by Wolfgang Seierl, Tanja Brüggemann-Stepien, Ming Wang, Friedrich Cerha and Roman Pawollek at the Musikverein on 1st. At the Concertgebouw on 8th Twan Huys, Lavinia Meijer and Arthur Theunissen perform works by Philip Glass and Nico Muhly; on 12th there is music by Ives, Debussy, Dutilleux and Messiaen as well as the Netherlands première of Brewaeys' Zesde Symphonie. In the States there is a once-only performance of Tobias Picker's Fantastic Mr. Fox with Odyssey Opera, Boston Modern Orchestra Project and Boston Children's Chorus at Jordan Hall, Boston on 7th. Meanwhile Jessica Meyer's 50 minute solo show Sounds of Being, which consists of her pieces for viola and electronics, comes to NYC's Cell Theatre on 15th.
0 comments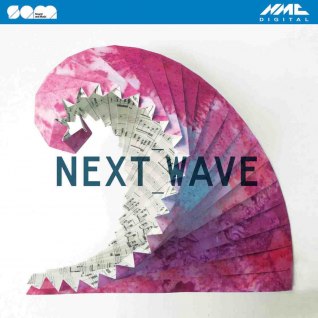 This month marks the release of NMC's Next Wave disk, now available for preorder. Next Wave is a joint project with Sound and Music that has commissioned new pieces from 12 young UK composers studying in higher education. The works will be performed at the Huddersfield Contemporary Music Festival on 27th November, where a panel chaired by SaM Chief Executive Susanna Eastburn will also discuss ways composers can record and distribute their work. You can learn more about each of the composers featured on the Next Wave disk at the NMC blog.
DG's Max Richter Berlin by Overnight with remixes by CFCF, Efdemin, Lorna Dune and Tom Adams is a sad sign of the label's attitude to contemporary music. I've got nothing against Max Richter, having enjoyed, for example, his imaginative reinterpretation of Vivaldi's The Four Seasons. The cynical side of me, however, can see how his music is attractive to such an profit-aware label as DG. It is stylistically unchallenging, easy listening contemporary music. In some ways, that's fine by me – marketable music doesn't make it bad music. I draw the line, however, at taking one of the slightest of Richter's compositions, his one-and-a-half minute solo violin piece Berlin by Overnight, and making it the subject of four much longer reinterpretations, or, as we are forced to call them these days, 'remixes'. You would barely be aware from listening to these reinterpretations that they are by four different people; we are treated to the same ragbag of effects in every one of them: an underlying perpetuum mobile drawn from the original piece, no harmonic movement whatever, piling on of futile counterpoints and the addition of dance beats. It is an exercise in pointlessness that left me depressed and angry.
On a more positive note, Bridge Records has just released Poul Ruders' Nightshade Trilogy, a work that was written over 17 years and, in the composer's words, 'a collection of compositions that evoke for me an almost Gothic association with pale moonlight, tombstones [,] crypts and the elusive shadows deep inside an ancient forest at the deep of night'. Ruders is a composer of pluralistic range, quite capable of writing exuberantly accessible music, as, for example, in his Concerto in Pieces – a kind of homage to Britten's Young Person's Guide to the Orchestra. Here, however, there is little by way of stylistic compromise. The result is compellingly: there is an ever-present sense of structural integrity, harmonic connectedness and textural control, the music itself darkly and luxuriously broods or works its way into episodes of terrifying violence. The contrast with the aforementioned album is stark indeed.
There are three interesting new chamber music disks worth considering on Nimbus: John Psathas's Corybas and other works played by the New Zealand Chamber soloists; Christopher Wright's Four String Quartets played by the Fejes Quartet; and Augusa Read Thomas's Music for Strings, a selection of her works performed entirely by young musicians. There are two very welcome releases on their Lyrita label: the first consists of cello concertos by John Joubert, Robert Simpson and Christopher Wright played by the BBC National Orchestra of Wales; the second of seven works by Geoffrey Bush with the Northern Chamber Orchestra and cellist Raphael Wallfisch. There is also an album of twelve improvisations by pianist Geoff Eales.
Ukranian music features strongly on Naxos. There is the release, over three disks, of all five symphonies by Boris Lyatoshinsky, a figure often considered to be the father of contemporary Ukrainian music. There is also the opportunity to trace his influence on the subsequent generation in a new album of music by Yevehen Stankovych, consisting of symphonies 1, 2 and 4. From the US, finally, Can You Hear God Crying? by Hannibal Lukumbe is a 'spritatorio' that explores the themes surrounding African slavery through the combination of jazz, gospel and chamber music.
0 comments
Christian Morris talks to Marina Khorhova, an up-and-coming Russian composer known for her interest in advanced compositional techniques.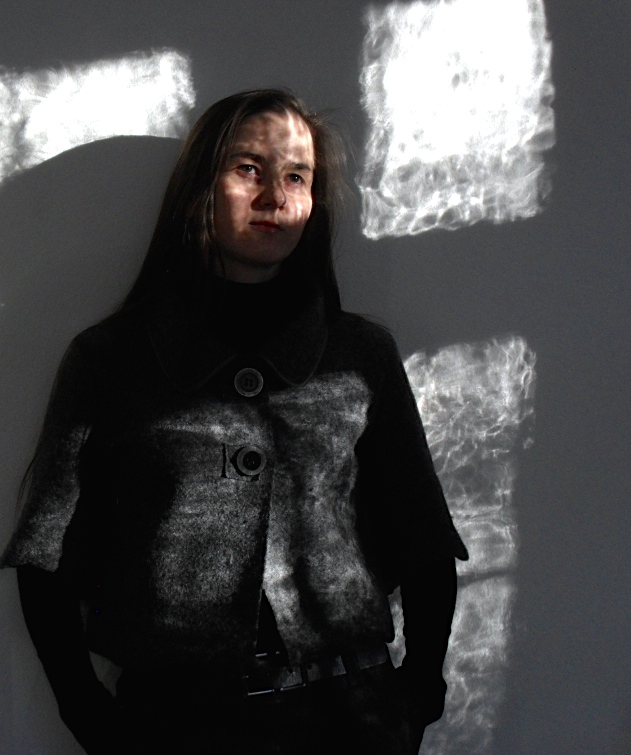 Marina Khorkova
Tell us something about your background.

I was born in Russia but have been in Europe since 2008, first in Switzerland and from 2009 in Germany. In 2008 I received a scholarship from the Paul Sacher Foundation to work on Helmut Lachenman, hence my move to Switzerland. Then I won a DAAD scholarship and moved to Germany, where I studies in the MHS Stuttgart as a composer in the soloist class for 3½ years. It was an important change that had a strong impact on several aspects of my work.


How did you start composing?

When I was seven I started to compose some short songs, even attempting to write them down. While studying in college as a pianist (1996-2000) I often freely improvised at the piano, though often I found it difficult to crystalize my ideas in notation. At the Moscow Tchaikovsky Conservatory from 2000 to 2005 and later as an aspirant composer and doctoral candidate of music theory I began to work more professionally and regularly on my compositions.

What was your first success as a composer?

In 2002 I won a competition between composers from Moscow and Paris Conservatory. My piece Music for Seven Instruments was brilliantly performed in 2002 by Parisian musicians at the festival Quinte et Plus. It was led by Hadady Laszlo, a fantastic oboist from Ensemble Intercontemporain.
>>Click here to read the full interview

0 comments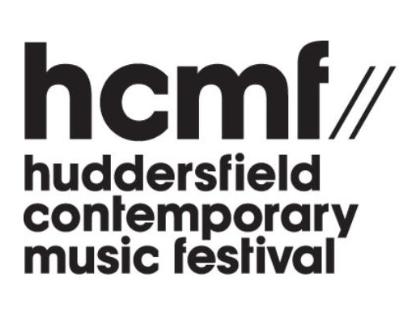 I mentioned Wien Modern in my last concert roundup, though it barely qualified to be included, since most of its concerts fall in November. If you are lucky enough to be in Vienna from the end of October I urge you to take a look at the festival website. There's much on offer: 12 concerts that include music from composer-in-residence Georg Friedrich Haas, world premières aplenty, symposiums and films. There are up to five events per day, so there is the opportunity to immerse yourself in the festivities or, alternatively, pick and choose.
There always seems to be a music festival at Lucerne and in November it is the turn of Lucerne Festival at the Piano. Whilst there is a wide range of core repertoire on offer, especially Beethoven, contemporary music does not, sadly, get much of a look in. Two of the pianists play their own works: Vestard Shimkus his Dreamscapes Nine Etudes for Piano on 26th and Marc-André Hamelin his Variations on a Theme of Paganini on 30th. There is also an offstage Jazz festival at various hotels in Lucerne from 25th – 30th.
In the UK, the Huddersfield Contemporary Music Festival, runs from 21st – 30th November. This year's composer in residence is James Dillon, with two major premières: Stabat Mater Dolorosa for the London Sinfonietta and BBC Singers and Physis I & II on Saturday 29 November played by the BBC Scottish Symphony Orchestra. There will be a 40th anniversary tribute to the Arditti Quartet, celebrated with the world première of a new work for them by Marco Stroppa, and the opening concert will mark the 80th birthday of Christian Wolff, which will include his works 37 Haiku, For Six or Seven Players and the UK première of Trust. There are also new works from Larry Goves, Alexander Schubert and Pedro Álvarez.
Away from the festival scene there are some noteworthy premières in November. Sally Beamish's Equal Voices, based on poetry by Andrew Motion, receives its first performance at the Barbican on 2nd; there are world premières of four audio-visual collaborations given by Ensemble Matisse at Kings Place, Kings Cross on 3rd; the UK première of Alexander Goehr's …between the Lines on 8th; Miriam Mackie's new work reflecting life in the last war Still in this World on 9th; Michael Finnissy's Remembrance Day, a major new work for baritone, choir and orchestra on wartime texts by Henry Lamont Simpson on 16th; and the chance to hear eight works for obbligato instrument and ensemble by talented teenage composers as part of a BBC SO Inspire project at Maida Vale on 23rd. Two opera events also not to be missed: the world stage première of John Adams' The Gospel According to the Other Mary with performances from 21st November until 5th December; and Music Theatre Wales's tour of Philip Glass's The Trial, with performances in Oxford, Basingstoke, Cardiff, Mold and Birmingham.
0 comments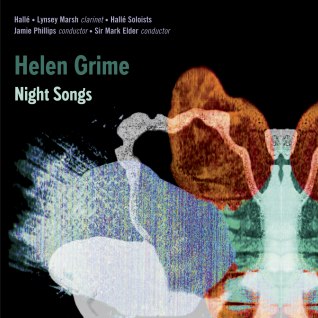 Quite a range – stylistically, I mean – in October's CD offerings. On NMC there are new disks by Charlotte Bray and Helen Grime, among the most gifted younger-generation composers in the UK right now. I mentioned Grime's disk in the last roundup, but it has now been fully released and is available on Spotify as well as all the normal places. Bray's disk, which takes its name from her 2012 BBC Proms commission At the Speed of Stillness, will be released on 20th October. The sound worlds of the two composers are not dissimilar: modernist in outlook but with a nod to tonal procedures; bright, trebly textures.
For a complete contrast, head over to Signum Records and have a look at Will Todd's new disk: Lux et Veritas. Todd's music is unabashedly tonal, his most obvious model being that of John Rutter. Some will find it a little saccharine, but it is well-crafted and illustrates a more general point: that whatever 'old' classical music you are attracted to, there is a contemporary composer that you will probably enjoy too. There are 14 works in all, drawn together by the sentiments expressed in the disk's title. Nigel Short conducts the English Chamber Orchestra and Tenebrae with James Sherlock on the organ and piano.
Two stalwarts whose styles need no introduction: Colin Matthews and Maxwell Davies. Matthews' powerful work No Man's Land, 'a dialogue between two dead soldiers whose corpses are strung up on the barbed wire of no man's land' lends its name to the title of a new disk on Nimbus Records. It is accompanied by Aftertones (1999-2000), a half-hour setting for choir, soprano solo and orchestra of words by Edmund Blunden; and Crossing the Alps, an unpublished work for seven-part choir and organ. Maxwell Davies's Symphony No. 10 Alla ricera Borromini, much of which was written whilst recovering in hospital from serious illness, is now available through Hyperion with the LSO conducted by Antonio Pappano.
On Naxos there are two new disks in the Canadian Classics series. The first consists of neglected works for cello and piano by Jean Coulthard, John Weinzweig, Alberto Guerrero, Violet Archer and Jean Coulthard; the second of chamber works for strings by Jacques Hetu. The Villiers Quartet have released the world première recording of Robert Still's String Quartets 1–4. These works cover a wide range of his evolving composition style, including later dalliances with atonality, and would therefore be a good starting place to get to know this neglected British twentieth century figure. Also on Naxos is Portuguese composer Antonio Pinho Vargas' Requiem paired with his 2002 choral-orchestral work Judas.
David Ellis' new album on Divine Arts, finally, contains his concert works Diversions, September Threnody, Celebration and Solus, recorded at different times by various Manchester orchestras. His music is described as 'the best tradition of modern-approachable-impressionistic, post-Romantic if one needs a label'. There is a short extract on the website for you to make up your own mind.
Spotify Links (where available):
Hallé – Helen Grime: Night Songs
Tenebrae – Will Todd: Lux Et Veritas - Music for Peace and Reflection
London Symphony Orchestra – Sir Peter Maxwell Davies: Symphony No. 10
Halle Choir – Colin Matthews: No Man's Land
0 comments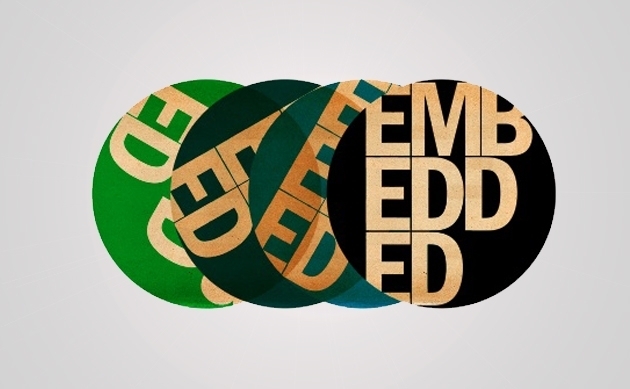 For those in the UK, Sound and Music have just published a couple of Embedded opportunities, the deadlines for both being fairly close (15th and 21st October). Embedded is the organisation's artist development programme and has, over the last few years, helped many composers to launch successful careers.
The first is an opportunity for two composers to spend a year in residence at club inégales with the Institute of Composing. A flavour of what the club is about can be found here.The chosen composers will contribute to the running of club inégales, curate their own events with the house ensemble and compose for and direct the ensemble in a work or works of their own.
The second is a c.18 month residency with Hampshire Music Service, again open to two composers. This will give the successful applicants the opportunity to devise and deliver creative music-making with schools and a range of groups within the remit of the service.
With both opportunities there will be expenses for travel and accommodation, a bursary of £2,000 and a budget for developing work.
For more than one hundred other opportunities from round the world, don't forget to visit the Composition, Jobs and Opportunities page on C:T. Full access requires a subscription.
0 comments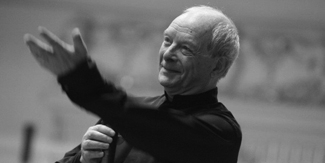 Though especially associated with early music, I cannot let today pass without lamenting the loss of Christopher Hogwood, one of our finest conductors.
For me he was the man who taught me the difference between a good and a bad performance. Specifically, I remember, at a fairly tender age, returning a recording of Mozart's C Minor Mass to a shop because the cassette had a nasty click on it. I had to stump up some extra cash for a different version, which, if I'm honest, I bought because I liked the cover. It was Hogwood's electric performance with Winchester Cathedral Choir, a superlative cast of soloists and the Academy of Ancient Music. It didn't sound to me like the same piece. It was so alive. This awoke in me both a sense of discernment between interpretations of the same work and also a passion for historically informed performance in general. In this passion, he was always the first conductor I sought out.
His association with early music wasn't, however, the complete picture; he was a great supporter of contemporary music too. This extended both to commissions – by composers such as John Tavener, David Bedford and John Woolrich – and to innovative programming of more established twentieth century repertoire: Tippett with Corelli, Schoenberg and Handel, Webern with Bach. Not the tokenism which one too often feels when the obligatory modern work is sandwiched between Mozart and Beethoven, but a real passion to draw connections, to educate and demystify.
Bass and frequent collaborator David Thomas described his artistic philosophy yesterday: 'He always said I want the music to speak for itself because it can, it's good enough, it will'. None of the hubris of the conductor as interpreter, just an honest desire to reveal the composer's deepest intentions. What composer, contemporary or otherwise, could want more?
0 comments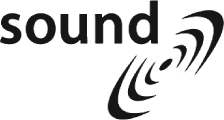 If you are in Scotland today and are suffering from post referendum exhaustion you can cheer yourself up with the thought of the imminent arrival of Sound, Scotland's festival of new music, which this year celebrates its 10th anniversary. The festival theme – new approaches to traditional music – will look at new ways of writing for traditional instruments and new collaborative works. As well as music from Turkey, Argentina, Norway and France, there will be a commission from Scottish folk musician/composer Alasdair Roberts and electroacoustic composer Ross Whyte. There will also be a joint project between Sound and partner festival, Musiques Démesurées, from Aberdeen's twinned city Clermont-Ferrand. Sound have jointly commissioned two new works from one Scottish and one French composer for the joint forces of Clermont-Ferrand's Orchestre d'Auvergne and Scotland's Red Note Ensemble. There will also be late night concerts, workshops, events aimed at families as well as a promenade discovery concert, the aim being to encourage the exporation of new works.
In London there will be a celebration of the life and work of John Tavener with a BBC SO Total Immersion Day at the Barbican on 5th. There are two films: at 11am the 1992 documentary Glimpses of Paradise includes footage of the young Tavener as pianist and organist, performances of his music, and contributions from those who knew him; at 15:00 there will be a showing of the 1997 Melvyn Bragg South Bank Show profile. The latter will be followed by a roundtable expert discussion on the impact and legacy of the composer's music. There are three concerts that provide a good cross section of his output: chamber music at 13:00, consisting of works for solo piano, solo cello and The Last Sleep of the Virgin for string quartet and handbells; vocal music at 17:30, including The Lamb, Song for Athene and Missa Brevis; and larger-scale works, including The Protecting Veil and Akhmatova Requiem.
The Swansea Festival marks the Dylan Thomas 100th birthday celebrations with the Welsh première of New York composer John Corigliano's A Dylan Thomas Trilogy on 11th. On the same night there will also be the rare chance to hear Richard Elfyn Jones's Brangwyn Hall Festival Overture for organ and orchestra, which was originally commissioned by the festival in 1984. The final concert, on 18th, will also feature the world première of another another Dylan Thomas homage, Karl Jenkins' Llareggub. There will be the chance to hear the composer in conversation an hour before the concert begins.
If your in or near Venice tomorrow the 58th Biennale runs for two days this month – 20th and 21st – and then from 3rd to 12th October. Highlights include a tribute to Steve Reich with the Orchestra del Teatro Petruzzelli of Bari directed by Jonathan Stockhammer on the two September dates. The October portion continues with the theme of music that is far removed in time and space: the Eco Ensemble of Berkeley with the music of the Bay Area; the Orquesta Sinfonica de Euskadi with Basque tradition and modernity; the Meitar Ensemble of Tel Aviv; the Violinat e Lapardhase polyphonic choir in the Albanian tradition; and Anatolian music reinterpreted in the ethno-cultural improvisations of the Galata Electroacoustic Orchestra. There will be 13 world premières, by composers Eduard Hamel, Amir Shpilman, Daniele Ghisi, Ondrej Adámek, Ofer Pelz, Silvia Borzelli, Aaron Einbond, Giovanni Dario Manzini, Yotam Haber, Dai Fujikura, John MacCallum, Oscar Bianchi, and Stefano Bulfon.
Wien Modern only just qualifies for this roundup, beginning on 29th October. George Friedrich Hass is this year's guest composer. The opening concert will feature his Concerto Grosso No. 2 for chamber orchestra, forming the prelude to a series other events featuring his music. Also featuring during a number of concerts in the festival is the work of Reinhard Fuchs, this winner of the Erste Bank Composing Prize. The world premiere of his work «MANIA» by Klangforum Wien as part of the Erste Bank-Composing Prize also provides a link to the «on screen» series, a part of the festival that examines the interface between film and television and contemporary music.
0 comments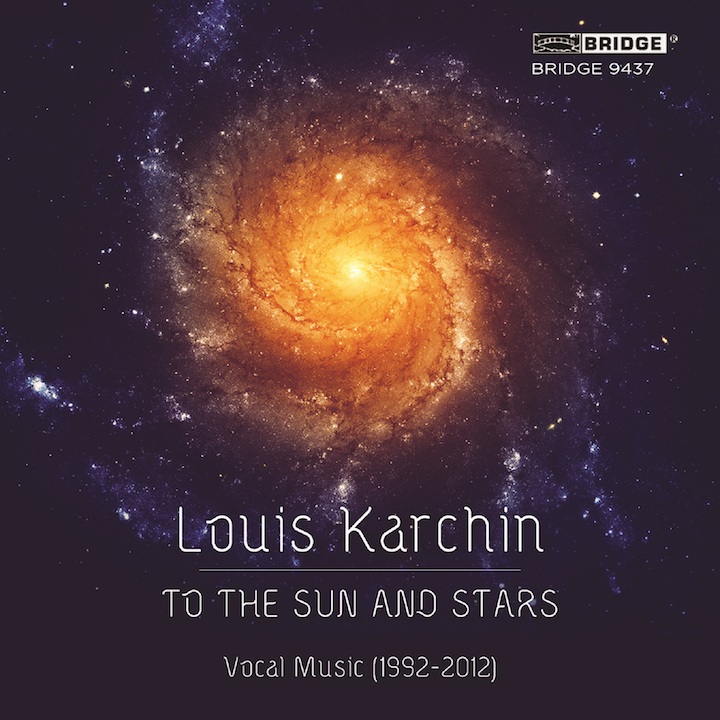 To the Sun and Stars is a new album on Bridge of vocal music by Louis Karchin. The works – American Visions, To the Sun, To the Stars, The Gods of Winter, and 'A Way Separate…' – were written between 1992 and 2012, so provide a good cross-section of his style: dissonant, rhythmic and angular. This might sound forbidding except that he also does not eschew overt, even lush, tonal references as, for example, at the arresting major-chord declamation of 'Who are you, Grand Canyon?' a third of the way through the first movement of American Visions. Karchin is normally labelled a modernist, but such gestures give his music more flexibility and variety than perhaps the term suggests. This disc also demonstrates a gift for vocal writing; the texts set with great clarity and expressivity, the unobtrusive accompaniment supporting, colouring and commenting. Performances are rock-solid under the direction of the composer, the cast of singers impressive. The album is available on Spotify. Worth exploring.
Extracts are now available for three imminently available disks on NMC: John Taverner's Akhmatova Requiem, Gerald Barry's The Importance of Being Earnest and Helen Grime's Night Songs. The release date is slated for 22nd September. Nonesuch, meanwhile, are heavily trailing two of their own upcoming releases: Steve Reich's Radiohead-inspired Radio Rewrite programmed with Electric Counterpoint and Piano Counterpoint; and Nico Muhly's first large-scale opera Two Boys. Both are available for preorder, the Muhly also has a three-and-a-half minute preview video (follow my link).
The latest disk in the Naxos rereleases of the Collins Classics' Maxwell Davies back-catalogue contains two symphonic works from the seventies: Black Pentecost (1979) 'a plead against environmental destruction' and Stone Litany (1973), an evocation of a Neolithic burial site. Other Naxos releases include: Life Sketches—five piano works by Nils Vigeland played by Jenny Q Chai; Volume 2 of the Toshio Hosokawa series of orchestral works, containing Woven Dreams, Blossoming II and Circulating Ocean; and Lancino's Violin Concerto and Prelude and Death of Virgil.
There are three new albums on Metier, all of which I've only been able to listen to the not-too-generous extracts on the website (though the complete recordings are likely soon to be released on Spotify). There is a disk of Christopher Wright's quirkily tonal chamber music; Eric Craven's angular-sounding–the extract provided reminded me a great deal of Fém from Ligeti's Etudes–Piano Sonatas 7, 8 and 9; and Michael Finnissy's sardonically humorous Mississippi Hornpipes for Violin and Piano.
Two last recordings worth considering. In addition to the Karchin disk with which I started, Bridge records this have also released Stephen Douglas Burton's Symphony No. 2 Ariel with mezzo-soprano Diane Curry, baritone Stephen Dickson and the Syracuse Symphony Orchestra conducted by Christopher Keene. On Signum Classics, finally, is a new album of choral music by Gabriel jackson performed by the BBC Singers with whom he is Associate Composer. The disc, available on Spotify, contains his seven movement Airplane Cantata and four movement Choral Symphony as well as three shorter (though not insubstantial) works The Voice of the Bard, Ruchill Linn and Winter Heavens.
0 comments
A few weeks ago Sound and Music released a report examining the current sate of composer commissioning. You can read the whole thing here, or take a look at this handy summary: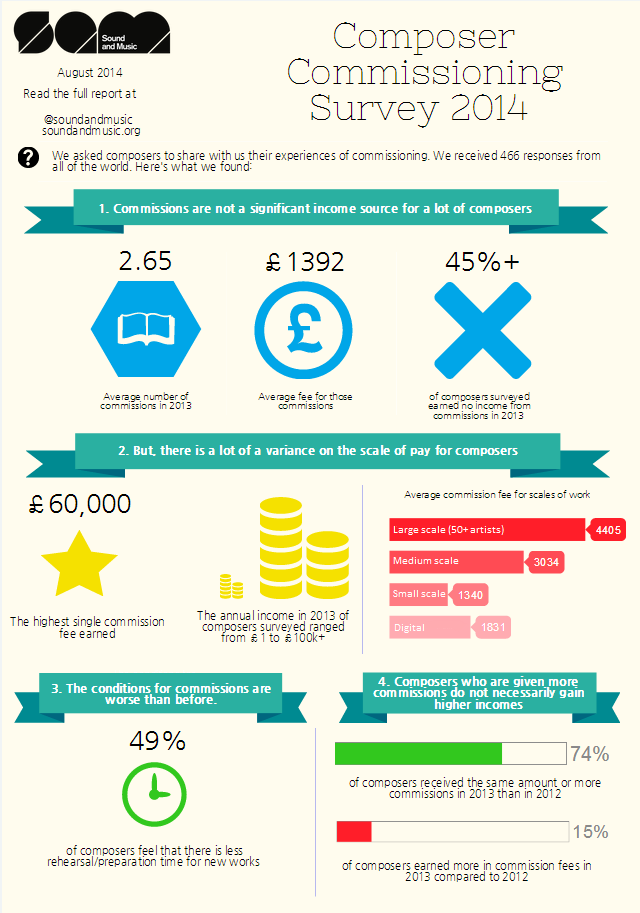 I suppose as a composer I should be filled with self-righteous anger after reading the report. The bottom line is that most composers receive very few commissions, get paid very little and feel that there is not sufficient time given to the preparation of their works. Why then do I find myself encouraged by it?
Composing is art, not a job in the normal sense. At the highest level it is the production of a thing of beauty that has something new and vital to say and is a true reflection of the person writing it. If you are going to submit yourself to these lofty ideals, you're probably going to wind up poor. Let's face it: most serious artists, sculptors, novelists and poets are in a similar position.
Given this, I find it gratifying that, for some composers, it is very lucrative indeed. At least one in the survey earned over £100,000 in commission fees. Another made £60,000 from a single commission. Let's also not forget that this does not include money earned from performances, broadcast rights, sheet music and record sales. Composing can be a viable career, even if the sums at the top end do not rival those found in the world of, say, the visual arts.
Much of the commentary accompanying the survey outlined the difficulties composers encounter when learning their craft. SaM's chief executive, Susanna Eastburn wrote in the Guardian, for example, about the 'heroic commitment to become a composer if you're from a working class background.' I think she's right about this, though not necessarily for the reasons she describes. The worst outrage inflicted upon music education has been the destruction of free instrumental tuition. This is a national scandal that affects all music making, not just composing.
In other respects our education system works rather well for composers. Foreign musicians I speak to are always astounded that our school music curriculum includes composing from an early age. It is now possible (though I would argue not ideal) for a pupil to become a composer only through study in the state-funded classroom. Higher education costs do seem prohibitive, but no more so than in other subjects. We also forget that degree fees only have to be paid back once a certain income level is attained, and then on a sliding scale. As for postgraduate level, for the talented there are sources of funding that can be accessed through individual institutions and AHRC.
Eastburn also observes that 'Composers either need private or other sources of income – usually teaching, performing or conducting, all of which require a whole new set of skills, training, time and energy.' As if composers have never done this before! Thinking back through the canon of music history's most venerable composers it would probably be quicker to make a list of those who didn't have a significant other job. Most composers played, conducted, taught or did a combination of the three. Some, such as Ives, did something entirely different. Perhaps, like the career politicians we love to criticize, composers should have other interests.
Of course I'd like composers to be paid more. I'd like there to be more commissions and more rehearsal time when a piece is played. I wish my every creative utterance were showered with gold. It's a competitive world, however, and, beyond the ludicrous idea of composers receiving a salary, I can't imagine easy solutions. There will always be composers struggling at the bottom, just as there are struggling sportsmen, writers, artists and actors. In common with all of those professions the cruel reality is that the act of merely doing the thing is worthless: kicking a football, writing a poem, painting a picture or composing music is of no intrinsic value in and of itself. For that reason the world is hard on us. We have to prove that what we do is worth it. Is that really so bad?
0 comments

September sees 80th birthday celebrations for Peter Maxwell Davies and Harrison Birtwistle at the BBC Proms. On 6th September the Birmingham Contemporary Music Group under Oliver Knussen will perform Birtwistle's Verses for Ensemble, Dinah and Nick's Love Song and Meridian; on 8th the Scottish Chamber Orchestra under Ben Gernon will give the London première of Maxwell Davies' Concert Overture Ebb of Winter, Strathclyde Concerto No. 4 (for clarinet) and his popular An Orkney Wedding, with Sunrise. Other premières to look forward to include Chris Brubeck's Blue Rondo à la Turk and Travels in Time for Three on 9th whilst Gavin Higgins is the composer of this year's Last Night commission with his excitingly titled Velocity on 13th.
At the Barbican on September 28th is the chance to attend the première of John Tavener's last major concert work, Flood of Beauty, performed by an instrumental group that includes orchestra, voices and Indian classical instruments spaced around the hall. As Tavener remarked: 'The audience, so that they are, as it were, "surrounded" by bliss and beauty'.
The Lammermuir Festival (12th – 21st) contains three interesting events: a concert of brass music that includes works by Harvey and Birtwistle on 15th; Raymond Dodd's Fantasy String Quartet also on 15th; and a performance of Olivier Messiaen's epic Vingt regards sur l'enfance Jésus on 20th. Meanwhile the North Wales International Music Festival runs from 20th – 27th September. There will be a William Mathias 80th Anniversary Concert on 23rd and the world première of Gareth Glyn's Gododdin for orchestra on 27th.
Musikfest Berlin takes place over 21 days (2nd – 22nd) at the Philharmonie and Kammermusikaal in Germany. There is a strong emphasis on works by Wolfgang Rihm, with Zwei Linien on 7th, Wind Quintet and Concerto for Horn and Orchestra (German première) on 14th and Transitus for orchestra and Concert Piece for piano trio and orchestra (world première) on 17th. There are also works by Sofia Gubaidulina, Helmut Lachenmann, Peter Eötvös and George Friedrich Haas on 5th, 8th, 12th &13th and 15th respectively.
Also in Germany, the Beethovenfest Bonn runs from 6th September to 3rd October. The motto of the 2014 festival is 'Divine Spark', a reference to the 'daughter of Elysium' from Symphony No. 9. To this end there are a large number of living composers represented, including: Sofia Gubaidulina, Gediminas Gelgotas, Imants Kalniņš, Frederic Rzewski, Slavomír Hořínka, Oliver Schneller, Alexandre Ouzounoff, Lera Auerbach, Igor Raykhelson and Dieter Schnebel.
Ultima, the Oslo Contemporary Music Festival, takes place from 10th to 20th September. It will celebrate the 200th anniversary of the Norwegian Constitution and 'under the theme "Nation", the festival will focus on how a local musical identity is expressed in the context of an international, digital world.' Highlights include Luciano Berio's Coro; Mauricio Kagel's Exotica; Scelsi Revisited, a concert investigating his music with a new work based on the composer's secret tapes; the new music group Avanti! Ensemble; a new work by performance company Verdensteatret; Jenny Hval & Susanna's Mashes of Voice; David Brynjar Franzson's Longitude; and Simon Steen-Andersen's Buenos Aires.
0 comments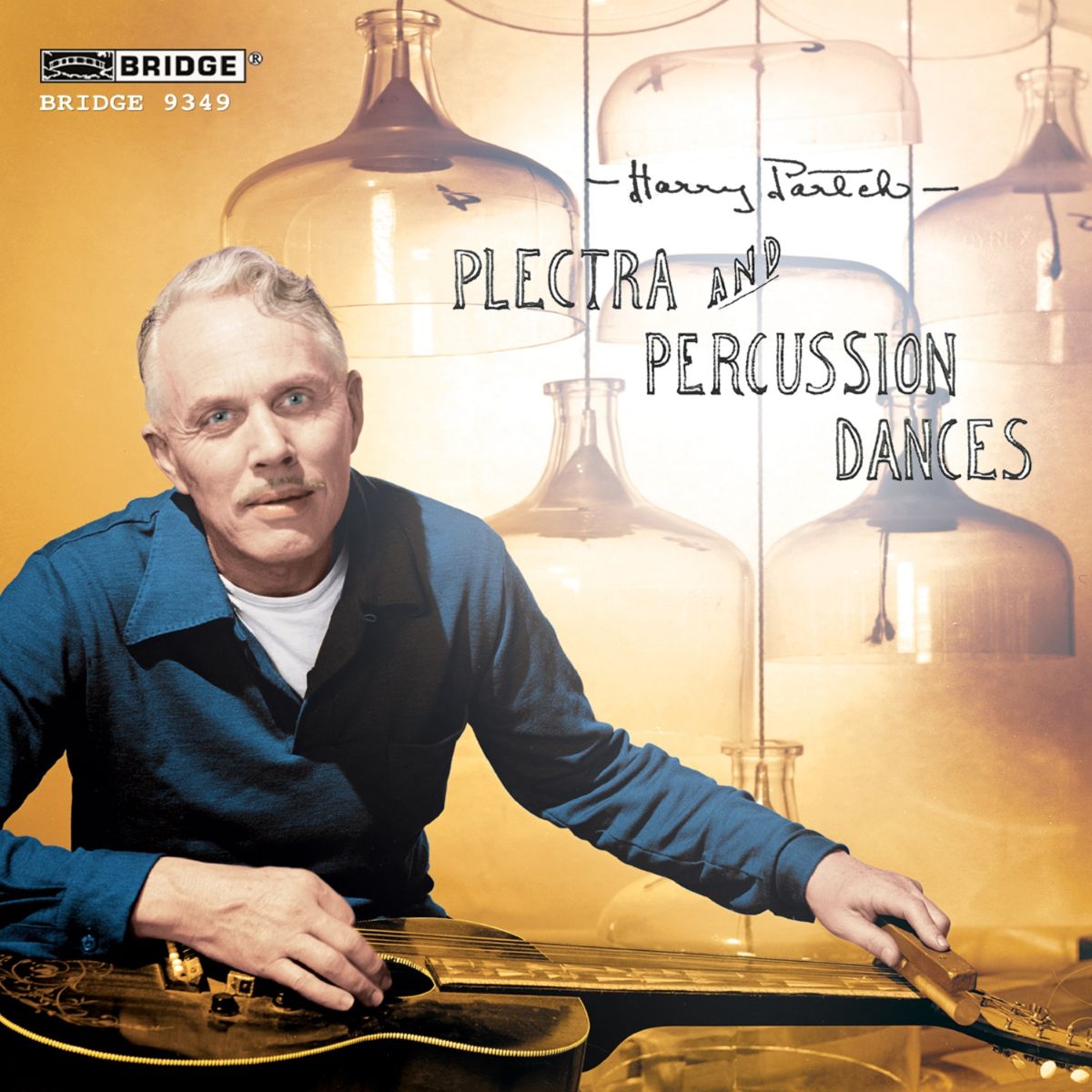 If July's CD releases were on the parsimonious side the same can not be said of this month, with a deluge that will probably only be surpassed by the August weather.
There are seven new albums on Naxos. Their latest rerelease from the Maxwell Davies series originally on Collins Classics is his opera Resurrection, a work abandoned in the 1960s and only resumed and completed more than twenty years later. It is a work that encompasses a diverse range of musical styles – 'hymn tunes, marching bands, saccharine waltzes, and banal TV advertisements' – a result not of the work's long gestation, but of intentional musical parody.
There are two new song-cycle discs on the label: American composer Kenneth Fuchs' Falling Man, Movie House and Songs of Innocence and Experience are recorded by baritone Roderick Williams with the London Symphony Orchestra; and Jonathan Dove's All You Who Sleep Tonight, Out of Winter, Cut my Shadow and Ariel by Claire Booth, Patricia Bardon and Nicky Spence (soprano, mezzo-soprano and tenor respectively) accompanied on the piano by Andrew Mathews-Owen. Both composers are known for the accessibility of their styles, making these discs appealing choices for those who like their contemporary music to be a little less abrasive.
Another developing Naxos series is that of Franco-Lebanese composer El-Khoury: his fifth album on the label contains his Violin Concerto No. 1, Horn Concerto and Clarinet Concerto. There also several new Naxos discs devoted to chamber music: Arnold Cooke's Violin Sonata No. 2, Viola Sonata and Cello Sonata No. 2; Andrzej Panufnik's String Quartets 1-2 and Lutosławski's String Quartet; and two discs of piano works, one containing music by Frederic Rzewski, the other by Carter Pann. Also of interest is a disc of chamber music by emerging young Canadian composers William Rowson, Kevin Lau, Hunter Coblentz, Abigail Richardson-Schulte and Mark Nerenberg.
To get a flavour of these and the rest of this month's Naxos releases you can have a rummage through their monthly sampler album, available on Spotify.
There are four new releases on Bridge Records. Bamboo Lights contains seven works by Lei Liang written between 1999 and 2013; Paul Lansky's disc contains Textures for two percussion players and two pianos and Threads for four percussion players; there is a programme of piano music by Martin Boykan played by Donald Berman; and Plectra and Percussion Dances composed and performed by Harry Partch. None of these is available on Spotify, your best bet being to listen to the extracts on iTunes (excerpts are not available on Amazon). Of all the discs the Partch strikes me as the most interesting, both as a composer-performer historical document and and as an expression of his idiosyncratic style: extensive borrowings from traditional music, unusual tunings and his 'instrumentarium' of unorthodox and modified instruments.
NMC are celebrating the naming of Judith Weir as Master of the Queen's Music by promoting their back-catalogue of her recordings. This could, therefore, be a good time to know some of these fine discs, including: The Vanishing Bridegroom, Blond Eckbert, A Night at the Chinese Opera, Piano Concerto and The Welcome Arrival of Rain. There are also seven new releases in their New Music Biennial project: Panning for Gold by Alistair Anderson; A Child Like You by Andy Scott; The Girls Who Wished to Marry Stars by Luke Styles; On a Piece of Tapestry by Gwilym Simcock; Three Fables by Stephen Montague; Grind by Samuel Bordoli; and Sound Carvings, Strange Tryst by Piers Hellawell. Extracts for these are all available on the website with some also released as complete recordings on Spotify. NMC are also trailing three recordings that aren't yet released: Helen Grimes' Debut Disc Night Songs; Gerald Barry's The Importance of Being Earnest; and John Tavener's Akhmatova Requiem. You can, however, get a preview of these on their YouTube page, here.
Two new discs on Sargasso are both available on Spotify: Daniel Biro's Shir Hadesh and Paul Fretwell and Ambrose Field's collaboration Northern Loop. The former is a collection of gospel-inspired compositions for voices and electronics. I'm not usually a fan of works that are billed as 'mystical' and 'trance-inducing', finding their often glacial pace of development frustrating. Whilst not entirely overcoming this impression here I did, however, find the works on this album attractive. Northern Loop is also a disc of electronic compositions. It presents a less sumptuous, more pared-down sound, possibly due to the cerebral process that went into its making. The result, nevertheless, is not so different from Shir Hadesh, again because of the slow unravelling of the musical material.
One final recording, which I mention here for completeness: a disc of organ music by Naji Hakin played by the composer on the Schuke Organ of the Palacio Euskulduna in Bilbao in the Spanish Basque Country. It is music of attractive and accessible quirkiness, well-suited to the nuances of the instrument. It is also available in full on Spotify, here.
2 comments
Christian Morris talks to Kevin Stalheim, Artistic Director of Present Music, one of the leading contemporary music ensembles in the U.S. with a reputation for creating provocative experiences through performance, education and commissioning.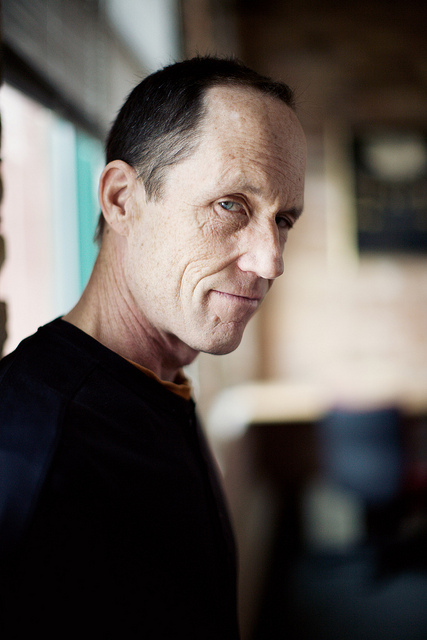 Kevin Stalheim (photo: Joo Photography)

Tell us a little about the founding of Present Music.

It started out of a powerful motivation: boredom at graduate school. I wanted to do some 'real' concerts, not just conduct recordings or piano players so I started organizing concerts. At first we did music from all periods. We were called the very generic 'Milwaukee Music Ensemble'. It was only after several years that I decided to perform all contemporary music. This came about as a result of a lot of research for programming an all-new American music concert. The criteria for an NEA grant encouraged me to do all-new American music. I was really surprised by the changes in new music from my college years at Oberlin from 1972-1976. There was a whole world of new music that I didn't know about and it was really exciting to discover.

So we changed the name to 'Present Music' and focused on living composers and never looked back.

How would you sum up its artistic mission?


We are community based – not touring based. We engage our community in new music experiences and appeal to an unusually large and diverse audience. Our vision is to be a model of how to do this in communities that are not culturally famous hot spots like New York, San Francisco, or L.A. Colleagues from around the country often tell me how amazed they are that we get such a big audience in a place like Milwaukee.
>> Click here to read the rest of the interview

0 comments

The BBC Proms get going today. You can see my July picks in an earlier blog post. Looking further ahead, August concerts include the London première of Sally Beamish's Violin Concerto on 1st; Berio's Sinfonia on 5th; the UK première of Brett Dean's Electric Preludes on 7th; Harrison Birtwistle's Sonance Severance and Lutosławski's Concerto for Orchestra on 10th; Steve Reich's Desert Music and It's Gonna Rain on 13th; the world première of Benedict Mason's Meld on 16th; UK premières of Kareem Roustom's Ramal and Ayal Adler's Resonating Sounds on 18th; and Unsuk Chin's Šu, written for sheng virtuoso Wu Wei on 27th. There are also four concerts containing music by Maxwell Davies, on 9th, 12th, 14th and 30th.
The Salzburg Festival also begins today and runs until 31st August. There are many concerts that feature new music and even a kind of festival within a festival labelled 'Salzburg Contemporary'. Concerts in this later series include music by Arab composers: the world première of Hossam Mahmoud's Seelenfäden for Sufi choir, mixed choir and ensemble on 22nd July; and works by Samir Odeh-Tamini, Amr Okba, Zeynep Gedizlioglu, Hossam Mahmoud and Mark Andre on 31st. In August there are works by Mark-André Dalbavie on 1st, 9th and 11th; and Wolfgang Rihm on 4th and 25th.
The Edinburgh Festival runs from 8th to 31st August. There is a good mixture of established classics and newer works on offer. The former category includes performances of Schoenberg's Five Orchestral Pieces and Scriabin's Prometheus – The Poem of Fire on 8th; Messiaen's Quartet for the End of Time on 11th; and Britten's War Requiem on 14th. Newer works include Colin Matthews Pluto, his appendix to Holst's The Planets on 9th; Peter Sculthorpe's Sonata for Strings No. 3 and the world première of Gareth Farr's Relict Furies for mezzo soprano and double string orchestra on 26th; and Jonathan Mill's Sandakan Threnody, an oratorio that honours prisoners of World War II who lost their lives in North Borneo, on 30th.
This year the Presteigne Festival (21st – 26th August) makes a special celebration of Polish music, with works by Andres Panufnik, Penderecki, Lutosławski, Gorecki and Bacewicz. There are also works by composer-in-residence Stephen McNeff, a celebration of John McCabe's seventy-fifth birthday and the inclusion of music from Welsh composers commemorating the Dylan Thomas centenary. Premières include works by Pawel Łukaszewski, Lynne Plowmann, Hilary Tann and Daniel Kidance. The full programme may be viewed here.
The Tête-à-Tête Opera Festival begins on 24th July. Its 80 events focus entirely on new music, well justifying its claim to be one of the most important crucibles of the art form. The festival programme, because of its disparate and experimental nature, is difficult to characterise. My advice, therefore, is to have a rummage through it for yourself. You're guaranteed to find a few things of interest.
0 comments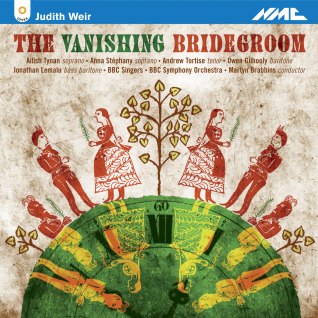 Master of the Queen's Music, or maybe Mistress of the Queen's Music. Perhaps even Lady of the Queen's Music. I personally favour Judith Weir using the normal title – it's about time it were divorced of gender. Whatever ridiculous questions such an award poses, however, it's an honour that feels richly deserved. Femininity aside, Judith Weir, along with a very select group of composers in the UK, occupies an elevated position borne of a brilliant catalogue of work.
Despite this, it would be easy to write off the fact that she is a woman as merely incidental. It isn't. Whilst it is her work as a composer that has won her this accolade, it would be hard to imagine it being given to a female composer even in the recent past. The musical landscape has changed a great deal over the last fifty years. We now have a long list of established and emerging female talent – Judith Weir, Tansy Davies, Judith Bingham, Sally Beamish, Errollyn Wallen, Helen Grime, Charlotte Bray. Things aren't perfect in the UK, but this appointment, at least, is a happy sign of the times.
Coinciding with her appointment is an NMC CD release of one of Weir's more neglected works, the opera The Vanishing Bridegroom. Not as well known as A Night at the Chinese Opera or Blonde Eckbert it contains a similarly beguiling mixture of folk story-telling and psychological drama. There are three loosely connected parts: the first concerning a missing inheritance, the second a vanishing bridegroom, the third the story of the bridegroom's daughter who is wooed by a mysterious and rich stranger. I've only been able to dip into the fairly generous extracts on the NMC website. The musical language – extended tonality, polyrhythms, found folk elements – will be familiar to those who know her music and eminently accessible to those who do not. As always, however, the genius of the music lies in Weir's ability to weave these elements into a convincing drama. For that you will need to trust her and buy the complete recording.
There are two interesting releases on Naxos. The first is a disk by German-born, American composer Ursula Mamlok (b. 1923) that explores her chamber music, probably her favourite medium. There are six works that cover the years 1962 to 2001, the whole being prefaced with a seven-minute interview with the composer. The second release continues Naxos's admirable John Cage series with a third instalment of his works for two keyboards, comprising his Winter Music, Two2 and Experiences No. 1.
Volume 9 of Bridge Records' Poul Ruders Edition concentrates on his chamber music, including his New Rochelle Suite for guitar and percussion, Schrödinger's Cat (12 Canons for Violin and Guitar) and 13 Postludes for Piano. Volume 16 of their George Crumb edition, meanwhile, contains the first recording of the last part of the composer's American Songbook series as well as a new song series Sun and Shadow, setting the poems of Lorca. Finally on Bridge there is a new album containing première recordings of Peter Lieberson's romantically inclined Piano Concerto No. 3 and Viola Concerto performed by Steven Beck (piano), Roberto Diaz (viola) and the Odense Symphony Orchestra under Scott Yoo.
A few other interesting finds hither and thither to check out. On Sony Classics piano-bass-drums trio The Bad Plus have released their interpretation of The Rite of Spring. It's good fun; rather well making the point that classical music can transcend questions of genre. Try it out on Spotify if you're not sure. On Chandos, there is a new disc of works by composer Edward Gregson, containing his Dream Song for orchestra, his Horn Concerto and Aztec Dances for flute and ensemble. Back to NMC, finally, for John Casken's Apollinaire's Bird, a single movement work for oboe and orchestra based on the poem Un oiseau chante by Guillaume Apollinaire. It is a bargain at just 79 pennies for half an hour of music.
0 comments
Christian Morris talks to Dr. Felix Meyer, Director of the Paul Sacher Stiftung, Basel. Established by conductor and patron Paul Sacher, the Foundation is one of the most important archives of twentieth and twenty-first century composers' manuscript material.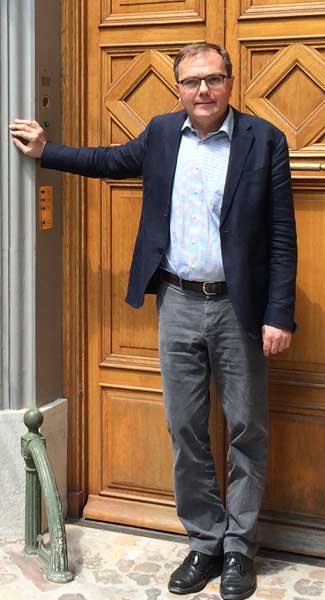 Felix Meyer
We're here to talk about the Paul Sacher Stiftung, but it would be nice to know a little about Paul Sacher the man to begin. Tell us a little about him: his background and how he came to be in a position to found the institution.

Well, he was was a musician born in 1906 who came from very humble origins. He studied musicology at university, at the same time learning to conduct. This was the time after the First World War when there was a reaction to everything that was considered to be romantic. That included an indifference to the traditional symphonic repertoire. So in 1926, when he was twenty, he founded the Basel Chamber Orchestra, playing old music and new music, excluding, basically, all of the nineteenth century. He conducted this group for sixty years.

He always told a story that when he studied musicology his professor said to him that you had to do a dissertation, it being, more or less, the thing that you needed at the end of your studies. His professor gave him a subject. It was a Beethoven topic and that made him decide not to finish those studies but really to do something, not against Beethoven but against what that represented. For him it was always, from the beginning, old and new. That meant pre-nineteenth century and post-nineteenth century.


So the entrepreneurial drive was there before the financial means were at his disposal?

Absolutely. We have to bear that in mind because there have always been people saying that he could do what he did because he was wealthy. He was not wealthy in 1926. He married Maja Stehlin in the 1930s and she had been married to the heir of Hoffmann-La Roche who had died in an accident. So it was only in the early thirties that he had access to money. Of course, once he was wealthy he could proceed on another scale, that's quite clear. He could then commission famous composers to write pieces for him. That is what he became best known for – his championship of contemporary music, but he also did continue to conduct classical and especially pre-classical music for many decades.
>> Click here to read the rest of the interview

0 comments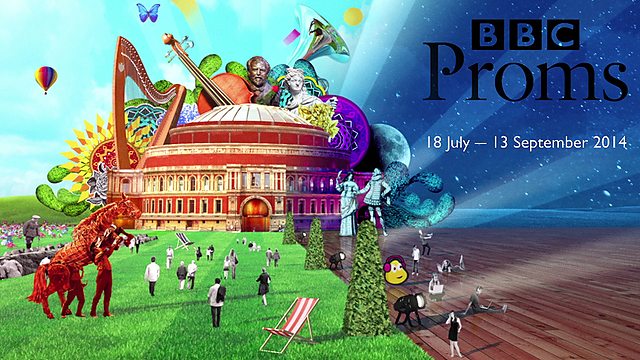 You have to work a little to find the contemporary music amongst the long list of composers represented at the 2014 BBC Proms (18th July – 13th September). Sadly, there is no First Night of the Proms première this year, the organisers instead opting for a complete performance of Elgar's The Kingdom. July does, however, see a number of interesting concerts, including the posthumous world première of John Tavener's Gnosis on 23rd; the world première of Gabriel Prokofiev's Violin Concerto on 29th; and the European première of Roxanna Panufnik's Three Paths to Peace. There's even a Pet Shop Boys concert on 23rd, including the première of A Man from the Future.
The Cheltenham Music Festival runs from 2nd to 13th July. It is one of the UK's livelier and interesting events, with its own composers' course and a good range of contemporary music to enjoy. This year this includes world premières of Nicola LeFanu's Japanese-inspired opera Tokaido Road; new works by Tom Stewart and Gavin Higgins played by the Fidelio Trio; a new percussion quintet from Graham Fitkin; and Pluck from the Air, a brand new quintet from John Woolrich. Other composers represented include Michael Zev Gordon, Piers Hellawell, Arlene Sierra, Philip Cashian, Steve Martland and, in a performance of his seminal Different Trains, Steve Reich.
Two operas by HK Gruber stand out in the Bregenzer Festspiele (23rd July to 25th August). The title of Tales from the Vienna Woods, which receives its première on 23rd July, derives from a play by the Austro-Hungarian writer Ödön von Horváth, a bitter satire about the mendacity and brutality of the petite bourgeoisie. On 31st there is also the chance to see his Gloria – a pigtale, a satirical opera that tells the story of a pig who falls in love with a butcher.
The Festival 'Aix en Provence has been running since 16th May. There are a few interesting concerts this month before the festival ends on 24th July. There is the world première of a new work for string quartet by Jérôme Combier on 10th, which will be played alongside Bartók's String Quartet No. 5 and Manfred Trojahn's String Quartet No. 3. There are several other works by Trojahn to enjoy on 13th July, not to mention the chance to hear Ligeti's Piano Concerto in the same programme. On 12th July, finally, will be a concert of contemporary masterpieces after Francesca Verunelli's and Sebastian Rivas' compositions.
0 comments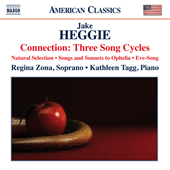 Not a huge number of new CD releases this month. Even the normally hyperactive Naxos only has one album by a living composer: the song cycles Natural Selection, Songs and Sonnets to Ophelia and Eve-Song by Jake Heggie. Attractive and approachable the works are influenced by folk, jazz and music theatre.
Going back in time a little, Naxos has also released five disks of music by Swiss-French composer Pierre Wissmer (1915-1992). This includes all nine symphonies, two of his three piano concertos, his Violin Concerto No. 1 and Concerto Valcrosiano. Wissmer's style can vary a great deal, sometimes it is hard-nosed and ascetic, sometimes more straightforwardly romantic. Even in the case of the latter, however, this is still very much music of the twentieth century, with enough quirkiness to keeps things lively.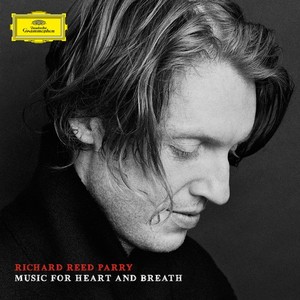 On 9th June DG release a CD devoted to the music of Richard Reed Parry that consists of a series of works inspired by the movement of heart and breath. I have only heard one of the pieces on the disk (in a different performance): For Heart, Breath and Orchestra. Simple in conception it is, nevertheless, a highly original and immensely beautiful work. If you have Spotify, you can make your own mind up here. The rest of the disk should, therefore, be a real treat. DG have also released a four-CD Max Richter retrospective, that consists of the albums The Blue Notebooks, Songs from Before, 24 Postcards in Full colour and Infra.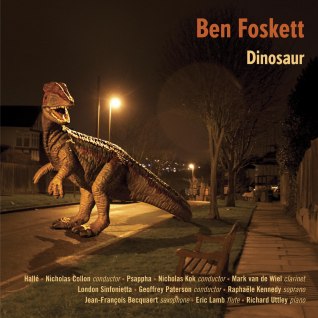 I mentioned Larry Goves's Just stuff people do on NMC last month in my roundup. It is now available for streaming on Spotify. On 23rd NMC also will release a programme of music by Ben Foskett. Spanning ten years of his composing career it consists of Five Night Pieces, Hornet II, From Trumpet, On From Four, Dinosaur and Cinq Chansons à Hurle-Vent. Preview extracts are already available on the NMC website.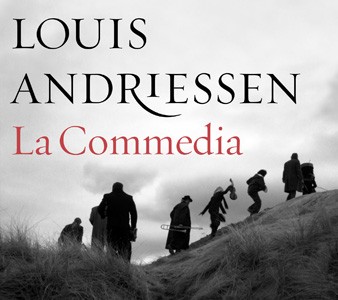 On June 10th, finally, Nonesuch will release Louis Andriesen's award-winning opera La Commedia. The work is based on Dante's Divine Comedy with additional texts from the 16th century theologian Sebastian Brant and 17th century Dutch dramatist Joost van den Vondel. Others, including Alex Ross and Anne Midgette have raved about this work, so this release, as both a double-CD and a DVD collaboration with director Hal Hartley, should be a major event. Again, extracts are available now on the Nonesuch website.
0 comments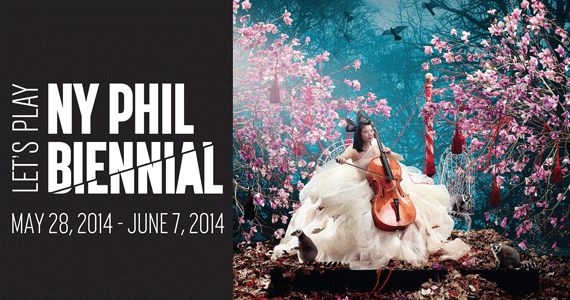 Alan Gilbert and the New York Philharmonic have big plans for their inaugural contemporary music festival, which has just got underway in New York:
"We want the NY PHIL BIENNIAL to galvanize the whole city around an immersive contemporary music experience — to take a snapshot of where music is today," says Gilbert. "We have followed the lead of the great visual art biennial events in making this project extremely collaborative, and have reached out to a variety of curatorial voices, as well as the many other imaginative and forward-looking New York cultural organizations who have accepted our invitation to 'come play with us' as partners."
The 11-day programme, which runs until June 7th, consists of 21 concerts involving more than fifty composers, hundreds of musicians and ten of New York City's cultural institutions. New works on offer range from those by children in the New York Philharmonic's Very Young Composers Programme to such well-known figures as Christopher Rouse, Peter Eötvös, Steven Mackey, Julia Wolfe, Matthias Pintscher, Elliott Carter, Pierre Boulez, and George Benjamin. Six new works by emerging composers will receive NY Philharmonic readings, three of which will lead to world premières. There will also be panel discussions, post concert 'meet-ups' with composers and musicians, national radio broadcasts and electronic media and photography installations. A festival pass is a very reasonable $95, which will get you into all the events.
The Aldeburgh Festival takes place from 13th to 29th June. The centrepiece of 2014 is a new production of Britten's pacifist opera, Owen Wingrave, with four performances (13, 15, 16, 18 June), a screening of the original BBC TV production (16 June) filmed at Snape in 1970, and a Study Day (17 June).
On 28th Tristan Murail will be in attendance for three concerts of his music, including two UK premières. Festival Artistic Director Pierre-Laurent Aimard will makes a number of appearances performing music by composers with whom he is particularly associated, including a major project exploring Ligeti's Études. There will also be the opportunity to hear new works by Ryan Wigglesworth and Britten–Pears young composers Louis Chiappetta, Tom Coult, Nicholas Moroz, Michael Taplin, Robert Peate and Emma-Ruth Richards.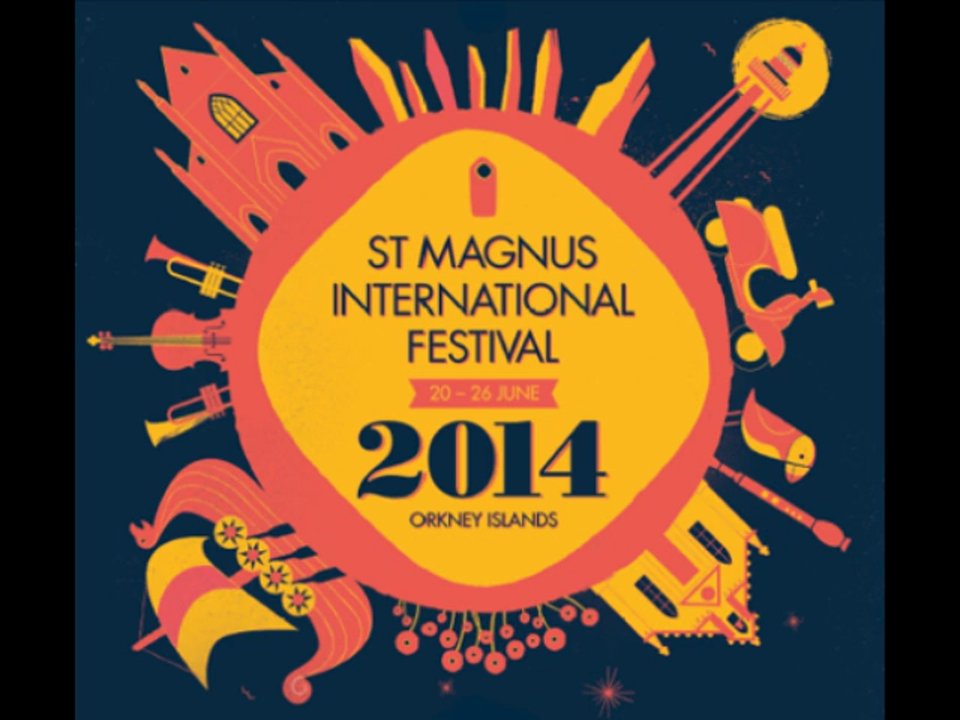 Anniversaries, birthdays and returning friends are behind the programme for the 2014 St. Magnus International Festival, which celebrates the 200th Anniversary of the Norwegian Constitution and Orkney's historic links with the country; 70 years since the release of the Italian POWs and the creation of the Italian Chapel; and Peter Maxwell Davies's 80th birthday.
Premières include Cecilie Öre's Toil and Trouble given by the BBC Singers, a new work for wind quintet by Tom Harrold, Alasdair Nicolson's String Quartet, and a concert of world premières by those studying on the St. Magnus Composers' Course. Works by Peter Maxwell Davies include Start Point, A Hoy Calendar, One Star at Last, three sets of songs for children, The Pole Star March and Farewell to Stromness.
0 comments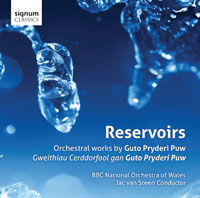 'There are places in Wales I don't go:
Reservoirs that are the subconscious
Of a people, troubled far down
With gravestones, chapels, villages even…'

Guto Puw is in many respects the quintessential Welsh composer: he grew up in a musical family steeped in national folk forms and traditions, he is a native speaker who now teaches at Bangor – the only university where it is possible to earn a degree through the medium of Welsh, he rose to prominence through the Eisteddfod tradition and, most importantly, his music is steeped in the folklore of the country.

Whilst extra-musical influences frequently derive from his rootedness, however, his style – highly chromatic, driven, brash even – sometimes feels like a challenge to the culture that gives it succour. Despite the efforts of an earlier generation of composers, Welsh music still suffers from a tradition of amateurism often ignorant of radical developments elsewhere. Puw's roots might be Welsh, but his outlook is international, with influences including Lutosławski, Per Nørgård and György Ligeti.

His new disc of five orchestral works, Reservoirs, released this month on Signum Classics amply demonstrates these two sides to Puw's musical character. The first piece in the programme …onyt agoraf y drws…, (…Unless I Open the Door…) is based upon the end of the Branwen tale from the Mabinogion that, with its opening of forbidden doors, evokes something of Duke Bluebeard's Castle. The musical surface includes 'found' musical elements, including a Welsh folk tune and an Irish string reel. There is not a hint of parochialism in this, however; their integration into his wider style being knowingly postmodern. The piece also displays a fine instinct for drama, suggesting, perhaps, a nascent operatic talent; Puw's forthcoming project, the opera Y Tŵr (The Tower), with Music Theatre Wales is an exciting prospect.

The most substantial work on the disc, Reservoirs, is inspired by the R.S. Thomas poem of the same name, the opening lines of which begin this review. The poem refers to the flooding of various valleys in North Wales in order to supply water to English cities, a subject of particular resonance to Puw, whose grandfather lost some of his own land at this time. Puw approaches the subject from several angles: the serenity of the musical surface in slow sections is contrasted with violent passages representing the tragedy that occurred beneath; the notion of water being held in one place represented by the accumulation of clusters of sound. It is an intensely serious piece, the musical language more consistent than …onyt agoraf y drws…

Concerto for Oboe and Hologram stand apart from the other works on the disk, not being inspired by any aspect of national consciousness. They are, nevertheless, also programmatic. In the Concerto each movement is based upon a characteristic of language: in Rumour, the oboe weaves a line of beguilingly attractiveness that eventually melts away, the parallels with the title being obvious enough; Chatter hammers away with mechanistic zeal, building into an exhilaratingly brassy climax.; Lento tenerezza explores tenderer aspects of language, though perhaps in a way that acknowledges that sympathetic words are not always delivered with sincerity; S... s… s… stutter, evokes this particular malady with deliciously humorous effect.

The ten-minute purely orchestral work Hologram, by contrast, takes a rather more serious approach to his source of inspiration, the techniques of holography being translated into a musical argument involving 'gradual and subtle changes of colour and texture'. It is an idea that pays off, Puw handling the ten-minute span with an acute ear for orchestral sonorities.

The programme ends with his Break the Stone Overture, written for the 125th Anniversary of Bangor University. The title makes reference to the people of the area, many of whom were quarrymen who contributed their wages to the founding of the University. Puw transforms the idea of working stone into a purely musical one, the musical raw material being subjected to constant development. It is an exhilarating span of music, the semiquaver figure first presented in violas building with relentless energy. It leads into an atmospheric central section with Ligetian running scales, a distant trumpet call and various unusual percussion instruments – including 'a masonry hammer and chisel, a roofing slate and shell chimes' – that evoke the sound of the quarry. The opening section eventually reasserts itself, the piece ending in a satisfying blaze of energy.

Jac van Steen and the BBC National Orchestra of Wales perform with vigour, precision and understanding throughout. The recording is well-balanced and clean. All of which is superfluous – you are not going to find these recordings anywhere else. If you want to get to know the music of this fine Welsh composer, this is the place to start.

More May Releases

Another Welshman whose music is worth getting to know is Brian Noyes. Journeys After is a substantial new release containing his orchestral works Points of Decision and Shadows of Memory, played by the Moravian Philharmonic and St. Petersburg State Philharmonic respectively.

On Naxos there are six new releases of recent music: Paul Reale's Seven Deadly Sins, Celtic Wedding, Holiday Suite and Composers' Reminiscences; Jake Heggie's Out of Darkeness, containing song collaborations with Gene Scheer and Krystyna Zywulska; a programme of chamber music by Michael Brouwer; Mieczysław Weinberg's Symphony No. 18 and Trumpet Concerto; Ross Harris's Symphony No.4 and Cello Concerto; and – a welcome re-release of the original recording – Peter Maxwell Davies's claustrophobic The Lighthouse.

DG have released a trio of albums by Max Richter: Infra, 24 Postcards in full colour and Songs from before. They also debut a new recording of motets by Karl Jenkins. NMC, meanwhile, have issued Harrison Birtwistle's Gawain – a re-release, I believe, of the original recording; and also Just stuff people do, a programme of works by Larry Goves.

0 comments

Archive
1 | ... | 4 | 5 |

6

| 7 | 8 | ... | 12 |

Concert Listings Today & Tomorrow: