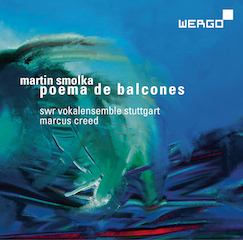 The music of Czech composer Martin Smolka was unfamiliar to me until I came across this new disk of his choral works on Wergo. The programme contains his Poema De Balcones; Walden, The Distiller of Celestial Dews and Słone i smutne. The works are written for large choral forces, the clustered textures occasionally recalling the avant-garde techniques of the 60s. What sets these pieces – the first two in particular – apart, however, is that, though clearly aware of their antecedents, they wear this knowledge lightly.
Poema De Balcones takes a few elliptical lines by Frederico Garcia Lorca (el mar baila por la playa/ un poema de balcones/ retumba el agua), reimagining them in sound. Though the text becomes lost, the composer treating it very freely, its essence is translated into a brilliantly persuasive sound picture. There is naivety in its pictorial directness, though this is also part of its charm–clustered crescendoing chords seem to depict the languid sea, the whistling of the choir the birds overhead. The style is harmonically rich, though at all times chords are chosen to preserve a sense of consonance. The gradual pace of change suggests a work designed to be wallowed in, but there is also a clear sense of direction: the overlapping crescendoing chords become more instant before leading to a central stasis finally followed by both a continuation and development of the opening ideas. The effect is magical.
Each of the five movements of Walden, the Distiller of Celestial Dews sets an excerpt from Thoreau's Walden; or Life in the Woods, a book that describes living simply in natural surroundings. Like the first work on the disk, the texts are treated quite freely, Smolka picking small sections of text to concentrate upon. Only in the anguished (and often detuned) homophony of the third movement Indians, is it set almost as it appears on the page. As in Poema De Balcones much of the writing is pictorial, most strikingly in the second movement Lake, where the the serene surface ('smooth as glass' sung repeatedly) is disturbed by little scraps of other material, almost as if a pebble were being thrown in the water. The harmony retains the kind of clustered consonance present in Poema (albeit a little stretched in the aforementioned third movement), though Smolka isn't above a nice simple melody, such as the repeating unison ideas that begin the first and last movement. There is also a delicious hypnotic phrase in the fourth movement on the words 'cinquefoil, blackberries', which is alternated with a syncopated passage that suggests a fondness for jazz.
It's not exactly more of the same in the last work on the disk, an eighteen-minute setting of Polish poet Tadeusz Różewicz's Słone i smutne. The texts, once again, are treated very freely, and many of the stylistic fingerprints of the other works are here. They are, however, dialled up a little. The structure is improvisatory and, as such, harder to discern; the clustered harmony tends to emphasise the dissonant, melodic lines are more angular. That the composer took a more instinctive approach is revealed in his observation: 'If you analyse it then you can find short melodic fragments, cluster-like sounds and many repetitions of short passages. I knew this was just what I had to write, I don't know why.' The result is certainly more challenging, but the quality and variety of the ideas keeps the listener engaged.
In his Manifesto of a Re-tuned Composer Smolka remarked 'Please, no more musical revolutions. [...] Please, no more new music, but rather strange music.' If I had to sum up Smolka's style without being technical, I'd say he makes the strange accessible and the accessible strange. In my opinion this is the hardest compositional line of all to walk; to be challenging is not so difficult, playing to the gallery not so hard either. In this beguiling disk Smolka pulls off the rare trick of managing to do both.
Poema de Balcones is available on Spotify and Apple Music.
0 comments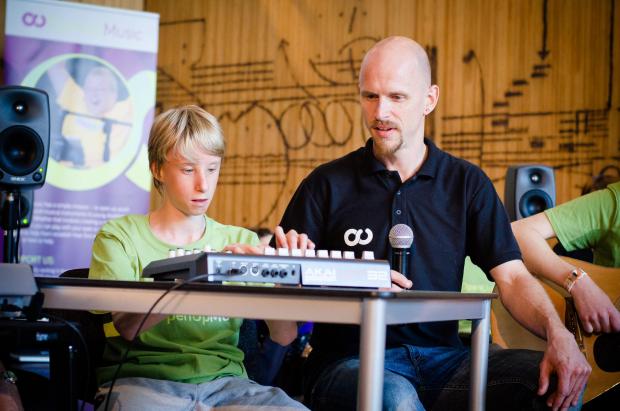 Open Up Music. Image credit: Sarah Bentley.
There is something poignant about a world premiere of a composer who is no longer with us. Such is the case with the first performance of Peter Maxwell Davies's Piano Sonata No. 2, which will be played by Rolf Hind at Wigmore Hall on 27th April. It is testament to Maxwell Davies's strength that the flow of new works appears to have continued to the end – we also have his new children's opera The Hogboon to look forward to on 26th June.
On 16th at Bristol Cathedral the University of West of England Singers, Lydbrook Band and members of the South-West Open Youth Orchestra conducted by Ian Holmes will give the first performance of a new version of Liz Lane's Silver Rose. This is an especially important event since the work has been adapted to allow the participation of the disabled-led South-West Open Youth Orchestra. The instruments for this orchestra are adapted to the needs of individual musicians by the organisation Open Up Music. Not only does this allow much greater participation, but has the potential to open up new creative possibilities for composers. Lane, who is heavily involved in the creation of new repertoire for the orchestra told me recently that, as well as adapting standard instruments, the technical team is working on the development of a new musical instrument for the National Open Youth Orchestra planned for 2018/19. She admits it is 'early days yet', but has promised to keep us informed. In the meantime, do take the opportunity to hear the first steps in this excellent initiative.
Dutilleux's 100th birthday celebrations continue this month with a BBCSO Total Immersion event at the Barbican on 30th April. It begins with an introduction to the composer by musicologist Caroline Potter, followed by a lesser-known work: a screening of the 1952 film L'amour d'une femme, for which Dutilleux provided the soundtrack. At 5pm Guildhall musicians concentrate on the composer's chamber works, including his seminal string quartet Ainsi la nuit. Another talk by Caroline Potter follows at 6.30pm, acting as an introduction to a concert at 7.30pm with BBCSO consisting of Symphony No.1, Tout un monde lointain, The Shadows of Time and Métaboles.
The Budapest Spring Festival (8th–24th) has a number of events which will be of interest to lovers of new music. On 13th the Budapest Festival Orchestra will play John Adams' Harmonielehre alongside works by Liszt and Bartók; on the same day there will be performances of new works by Steven Mackey and Uri Caine; the King's Singers perform works by Morley, Reger, Ligeti, Bartók, Biebl, Kodály and Bob Chilcott on 19th; and on 22nd the will be the premiere of László Dubrovay's ballet Faust, the Damned as well as Light from the Outside World by crossover DJ Jeff Mills. The Wittener Tage Für Neue Kammermusik (Witten Days for New Chamber Music), meanwhile, runs from 22nd–24th in Witten, Germany. There are a total of 20 world premieres and works first commissioned by Westdeutscher Rundfunk (WDR). The complete programme can be viewed here.
There are four opportunities to hear works by emerging composers. At IRCAM, Paris on 15th composers from the Cursus 1 programme (composition and computer music training) present their new works for solo instrument and electronics. On 24th there are two celebrations of the 400th anniversary of Shakespeare's death: at Bridgewater Hall, Manchester, five composers will have works performed by the BBC Philharmonic; whilst at Peninsula Arts Plymouth University students will present their new songs alongside works by Clive Jenkins, Roxana Panufnik and Gerald Finzie. On 27th at Hoddinott Hall, Cardiff, finally, the BBCNOW Composition: Wales – Open Workshop presents works by Welsh composers worthy of wider exposure.
Other world premieres to look forward to this month include: in the Tenri Cultural Institute, NYC on 2nd, Scott Wheeler's Ben Gunn, presented alongside works by Virgil Thomson and Judith Weir; on 3rd in The Coronet Theatre, London a new work by George Lewis for solo guitar and ensemble; also on 3rd Nathan Theodoulou's Jazz Concerto Grosso; and Franck Krawczyk's Après receives its first performance by the NWP on 26th at the David Geffen Hall, NYC.
Regional premieres include the first US performances of Invisible Door for harpsichord and violin by Hyo-shin Na in San Francisco on 3rd; and Chaya Czernowin's Hidden in Boston on 29th. In the UK, meanwhile, there are first performance of works by Hans Abrahamsen: Ten Studies at Wigmore Hall on 27th (in the same concert as the Maxwell Davies world premiere, above) and Concerto for the Left Hand at Birmingham Symphony Hall on 28th.
30th March
Some additional concerts, including two world premieres, that I missed in my original roundup. For additional information, see CT's concert listings:
Berg/Hesketh Die letzten Augenblicken der Lulu - A 'Lulu' Redaction *World Premiere* | 31 March 2016 | Sarah Gabriel, soprano, Françoise-Green Piano Duo | St John's Smith Square, London
Hände: Das Leben und die Liebe eines Zärtlichen Geschlechts - for piano with film | Clare Hammond, piano | 7 April 2016 | Woodend Barn, Aberdeen for Sound Festival, Scotland
Hände: Das Leben und die Liebe eines Zärtlichen Geschlechts - for piano with film *London Premiere* | Clare Hammond, piano | 9 April 2016 | Kings Place (Hall 2), London
In Ictu Oculi (Three Meditations) for Wind orchestra *World Premiere* | National Youth Wind Ensemble, Phillip Scott, conductor | Royal College of Music | 9 April 2016
0 comments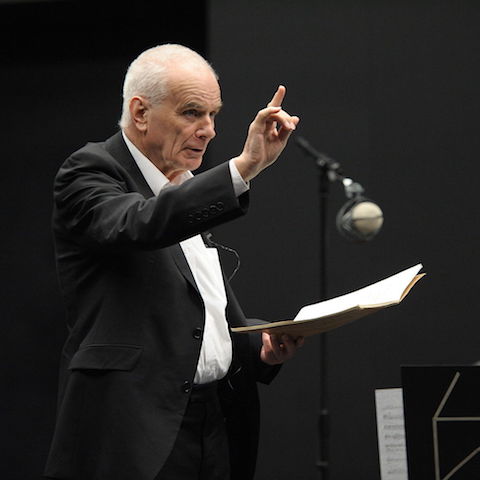 Sir Peter Maxwell Davies was one of a handful of composers truly to have dominated British cultural life, also winning a worldwide reputation with his substantial body of work. Sometimes called by his full name, sometimes Maxwell Davies or Sir Peter, he was just as often known affectionately by fellow musicians as Max.
His life can seem contradictory. He was the enfant terrible who wrote educational works for children; the ardent republican that liked the Queen; a pervasive cultural figure who lived in remote Orkney. In many respects one could say that he trod the typical artistic path—the outsider who was eventually absorbed into the establishment. It would be fair to say, however, that his assimilation did not dull his radical roots or his ability to stand up for what he thought was right. This was apparent when in 1993 the Arts Council proposed to remove funding from two London Orchestras. He threatened to renounce his knighthood and quit the country.
His ability to adapt his style to a compositional brief, writing educational works for children and other light pieces such as Farewell to Stromness (which made him one of the few contemporary composers represented in the Classic FM Hall of Fame), puts him in the tradition of community-rooted British composers such as Benjamin Britten or the present Master of the Queen's Music, Judith Weir.
This image stands in apparent contrast with the radical composer that emerged in the 1960s, the heir-apparent to such figures as Ligeti, Lutosławski, Berio and Xenakis. During that time he wrote a number of technically challenging and provocatively political or anti-religious works that earned him the reputation as a being 'difficult'. First Fantasia on an In Nomine of John Taverner (1962), for example, had to be conducted by the composer at the BBC Proms because Sir Malcom Sargent found it too demanding, whilst the first performances of Eight Songs for a Mad King and Worldes Bliss (both 1969) provoked catcalls and, in the case of the latter, an audience walk-out. His compositional range and ability to adapt a variety styles to his own ends was, in fact, always an intrinsic part of his musical personality.
Following his studies in Manchester, where he became associated with composers Harrison Birtwistle and Alexander Goehr, pianist John Ogden and trumpeter and conductor Elgar Howarth, Maxwell Davies became a teacher at Cirencester Grammar School in 1959, composing works such as O Magnum Mysterium and the Five Klee Pictures, for the pupils there. This interest in composing for amateurs remained with him for the rest of his life. It would manifest itself in works written specifically for children, such as the music-theatre works from 1989–91; in collaboration with them, as in the Strathclyde Concertos; or in his ability otherwise to moderate his style to accommodate an audience, as in An Orkney Wedding, with Sunrise (1985).
This is not, of course, to undermine the significant and serious contribution Maxwell Davies made to almost every form of contemporary classical music. The foundation of his style was laid in the 50s and 60s. In his earliest acknowledged work, the Trumpet Sonata Op.1 (1955), he experimented with strict forms of serialism. Though his approach subsequently loosened, there always remained a strong tendency towards numerical compositional pre-planning, most obviously in his use of magic squares. At the same time strong modal/tonal elements endured, though the extent to which they operated in the foreground tended to be in proportion to the commission in hand. He used found material, especially from Renaissance composers, for example in his Alma redemptoris mater (1957), also adopting the techniques of the period to his own ends, as in Prolation (1958) where, he observed, they are 'carried to manic extremes.' Twentieth-century popular forms also appear, sometimes giving the impression of polystylism. Obvious examples being his use of foxtrots in St Thomas Wake (1969) and Missa Super L'Homme Armé (1971), in both cases allowing him simultaneously to tweak the nose of religion, a favourite target.
Davies's first opera, Taverner (1962–8), took as it theme the life of the English Renaissance composer, also using his In Nomine theme as a compositional motive. This melody was to recur in many other works, including his chamber opera The Martyrdom of St. Magnus (1976). His other operas include The Doctor of Myddfai (1996), Resurrection (first begun 1963 but not finished until 1987) and The Lighthouse (1980). This last opera, a claustrophobic psychological drama based upon a true story, is probably also his best-known.
Davies's move to Orkney in the 1970s coincided with a relaxation in his style. In a sign of his increased separation from the European avant garde it also led to a preoccupation with traditional symphonic music. The most substantial contributions were his 10 symphonies, the first in 1976, the last completed as he received treatment for leukaemia in 2014. There were also ten Strathclyde Concertos written for the Scottish Chamber Orchestra, concertos for violin, piano, trumpet and horn and three concert overtures. Between 2002–7 he wrote 10 string quartets, commissioned by Klaus Heymann of Naxos Records.
In 1977 Maxwell Davies founded the St. Magnus Festival, remaining artistic director until 1986. As well as premiering many new works it remains heavily involved in outreach and educational work, most significantly in its composition course, now among the UK's most important pilgrimages for ambitious composers.
Maxwell Davies received many honours during his lifetime. He was appointed a CBE in 1981, knighted in 1987 and was awarded the Companion of Honour in 2014. In 2004 he was also appointed, for a ten-year tenure, Master of the Queen's Music. He received the Royal Philharmonic Society Gold Medal in February 2016.
Peter Maxwell Davies's Second Piano Sonata will be premiered on 27th April; his children's opera, The Hogboon, on 26th June.
0 comments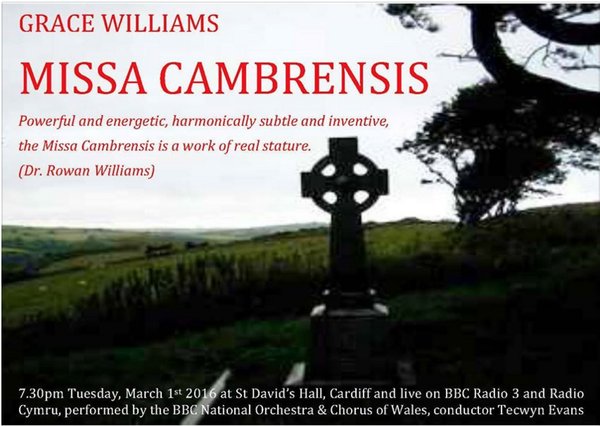 In my teens I spent many a happy hour digging around in the Welsh Music Information Centre, a repository for scores and recordings of mostly recently written music from the principality. It proved a useful introduction to some of the most important names in Welsh music and in one case – the music of William Mathias – inspired a lifelong passion.
On one visit to the WMIC I remember its Director A.J. Heward Rees digging out a recording of the 1971 premiere of Grace Williams' Missa Cambrensis. The performance was execrable. In fact, as he explained to me, the occasion was something of a cause célèbre in the life of the composer. The work had been greatly anticipated, the composer's only opera The Parlour having been well-received a few years earlier. Unfortunately the massed choir and Llandaff Cathedral boys' voices proved incapable of coping with Williams' vocal writing. To add to these woes, two of the soloists withdrew before the concert.
Grace Williams was distraught after this debacle and never returned to the work. It has, since that day, often been viewed as a forgotten masterpiece, an unjustly neglected work. Down the years I have occasionally thought about it. Even though the recording that I had listened to at the WMIC had been disappointing, in the manner of all great music badly performed the work had a way of communicating through the shortcomings. It was difficult to understand why it had never been given a second chance. That chance, happily, arrived a little over a week ago in a St. David's Day revival of the work in Cardiff with the BBC National Orchestra and Chorus of Wales conducted by Tecwyn Evans.
The Missa is conventional in form, except in the Credo, which, in manner reminiscent of Benjamin Britten's War Requiem, interpolates material from other sources, in this case Carol Nadolig by Saunders Lewis and The Beatitudes. The carol is performed by a boys' choir, which also feature significantly in the Sanctus, The Beatitudes (in Welsh) by a narrator, in this case former Archbishop of Canterbury Dr. Rowan Williams. The lineup was completed by SATB soloists: Fflur Wyn, Catherine Wyn Rogers, Andrew Rees and Jason Howard.
The performance, in the second half of the concert, started unpromisingly with an announcement that bass Jason Howard was suffering from laryngitis, but had decided to brave the performance. In the end, this added only a frisson of danger; the ghost of 1971 did not return, the soloists all acquitting themselves well, even though tenor Andrew Rees occasionally struggled with some of the more vertiginously tricky passages. The BBCNOW Chorus coped magnificently with the irregular meters, sudden shifts in harmony and awkward intervals ('the augmented this and and diminished that' as Chorus Director Adrian Partington memorably said before the performance), the children's chorus of Ysgol Gerdd Ceredigion provided a clear and confident contrast to the rich adult voices. BBCNOW were as reliable as ever and Rowan Williams added his inimical gravitas to the readings. One might nitpick here and there – for example I would sometimes have liked a bit more clarity in the choral singing; textures became a little muddy at times – but, it is fair to say that this time the Missa was given a performance that would not stand in the way of critical assessment of the work itself. So what of it?
I think, on balance, the expectations were completely justified. The opening phrase of the Kyrie, with its scotch snap rhythms and interjections from trumpet take you unmistakably into the sound world of the composer. It is an evocative beginning – the darkly incantatory mood befitting the text. The Kyrie, imparted three times by the choir and separated by two Christe sections for soloists, builds threateningly without being allowed to reached a climax. The Gloria is conventionally sectionalised. On first hearing my reaction was that the writing was superb, but the ideas were not interesting enough to be really compelling, a view that changed on a second listening. There is a exhilaratingly frenzied Gloria, a lyrical Laudamus Te for soloists, a metrically tricky – and very catchy – Domine Deus, a lamenting Qui Tollis with agonised woodwind lines. The brief Quoniam then provides a bridge to the Cum Sancto Spiritu, which appears to liberate the rhythms of the Domine Deus.
It is in the Credo that Williams provides her coup de théâtre. Former Director of BBCNOW Huw Tregelles Williams described before the performance that to Williams, an agnostic, the Credo was as much to do with mysticism as with the challenge of belief. After a hushed Et Incarnatus Est – a perfectly judged moment of transition – the children's voices are introduced. The effect is astonishingly moving, even more so for being reserved for this point. The mass text then continues for moment, followed by a reminiscence of the carol material. This leads to The Beatitudes, read in Welsh with a simple instrumental accompaniment. The effect seems to emanate somewhere from the mystical past, as if we are witnessing some ancient druidic ceremony. As a Welshman abroad it made me profoundly homesick.
The following movements follow a more conventional pattern. The Sanctus arrives in a blaze of glory with the return of the scotch snap rhythms and other material from the opening Kyrie. Chorus, soloists and orchestra are set against the incantatory sounds of the children's voices. This leads to two radiant Osannas before a reaching an ethereal close. There follows a Benedictus for choir and soloists. It is a simple and dignified movement with beautiful solo lines for woodwind. It leads directly to the more anguished Agnus Dei, the material for which again recalls the opening of the work, and a bleak Dona Nobis.
Rian Evans, in her generally positive review of the performance, did, nevertheless, called the work 'strangely repetitive.' I can, to a point, see what she means – my initial criticism of the piece was the extent to which the music from the opening Kyrie reappears throughout. Perhaps we have both missed the point, however. The reuse of this material is not simply repetitive, it is symphonic; it never reappears in exactly the same way. In this sense the work is a tour de force of integration and development. BBCNOW, supported by the efforts of a number of people, took quite a risk resurrecting this work. It was a triumph. One can only hope that there will be a commercial recording very soon.
The first half of this all-Williams concert also consisted of fine performances of her perennially popular Fantasia on Welsh Nursery Tunes and Trumpet Concerto played by Huw Morgan. The former is performed very often in Wales. It might be described as a 'medley', though that does an injustice to the cleverness with which she weaves the succession of melodies together. And its infectiously rumbustious outer sections frame, at the presentation of the melody Si hei lwli mabi, a lyrical core. The Concerto, written for Williams' favourite instrument, is a very fine work indeed, to my mind superior to more oft-heard pieces by the likes of Arutunian and Böhme. Despite the traditional three movement pattern, the opening movement is more lyrical than energetic. As in the Missa Cambrensis it features scotch snap rhythms, as well as fanfare figures on the trumpet and an almost Mediterranean lushness to the orchestration. The central movement is a passacaglia on a 12-note idea, though the language is not serial. Elements from the first movement intrude as the funereal theme builds with powerful inevitability and impressive control. The final movement seems to reinterpret the mournful atmosphere as diabolic dance. It is marvellously exhilarating, catchy but also a little disturbing.
When I was at the WMIC all those years ago I picked up a trumpet and piano version of the Williams Trumpet Concerto. It was written in the composer's hand, there being no engraved copy. This situation, I am happy to report, will soon be rectified with the release of a new edition by Tŷ Cerdd. The work is difficult, but definitely accessible to talented amateur players. If you are a trumpet player looking for repertoire, look no further.
You can hear this concert on BBC iPlayer for the rest of March, here.
0 comments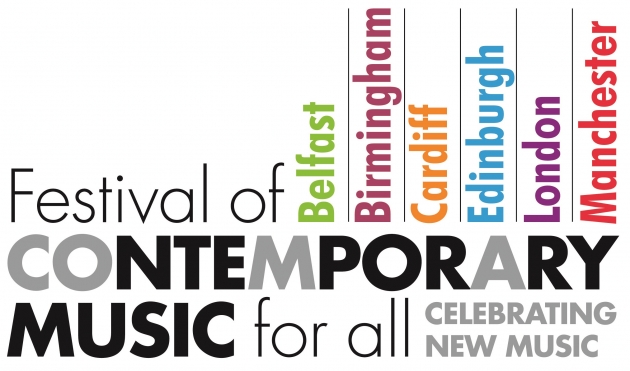 The Bangor Music Festival (1st–6th March) begins with a St. David's Day choral extravaganza performed by Côr Glanaethwy. The programme includes music by a number of living composers, including Karl Jenkins, Gareth Glyn, Einion Dafydd and Eric Whitacre. The vocal theme continues on 3rd with a concert by soprano Elin Manahan Thomas and on 5th with the Swingle Singers performing a selection of newly-commissioned works. On 2nd there is a concert of experimental music and theatre performed by the Bangor New Music Ensemble and The Fusion Ensemble; on 4th a programme of music by Welsh women composers; and the final day features talks, papers and a piano and electronics concert with Xenia Pestova and Electroacoustic Wales.
The London Ear Festival makes little effort to provide a narrative to its five-day festival (9th–13th), but that hardly matters given the range of interesting events on offer. There are several workshops: one each on contemporary harp, violin and percussion techniques and one in which composers are invited to bring their scores for a discussion session with Artistic Directors Gwyn Pritchard and Andrea Cavallari. The daily concerts include around thirty UK and world premieres, some of which will be first performances of works by finalists from the London Ear Festival Composers' Competition.
In Birmingham, the Frontiers Music Festival (4th–18th) describes itself as 'a two week frenzy of ground-breaking, window-shattering and earth-shaking new music.' Try not to be put off by the website, which looks and navigates like a work-in-progress; what it describes sounds enticing, including works by Gavin Bryars and Errollyn Wallen and ensembles such as the Hans Koller Quartet and the Birmingham Contemporary Music Group. There will also be a focus on emerging composers Christine Cornwell, Kirsty Devaney, Anna Palmer and Emily Wright.
A nationwide event to look out for this month is CoMA's Open Score Project. Over the last ten years it has commissioned composers to write aesthetically honest but technically accessible works for flexible ensembles. Focused largely around 4th–6th March (though there is also an event in Manchester on 27th Feb) there will be performances, workshops and a conference to promote this repertoire. The events are nationwide, so there is plenty of opportunity to get involved.
There are two major opera revivals in March. Philip Glass's Akhnaten is the last of a trio of operas that explore the themes of science, politics and, in this case, religion. The libretto, written in Egyptian, Hebrew and Akkadian, explores the banishing of many gods in favour of one 'sun' god. It hasn't been mounted in London for 30 years, The Guardian describing it as 'A once-in-a-generation chance to hear Glass's score in the theatrical flesh.' The plot to Gerald Barry's The Importance of Being Earnest needs no introduction. I've recommended it on this blog before; it is a wonderfully inventive score that won the 2013 Royal Philharmonic Society Award for best large-scale composition. The Royal Opera House production (29th–3rd April) is highly recommended.
Other world premieres to look forward to this month include, in France, on 5th: Raphaël Cendo's Radium at IRCAM in Paris (this concert also includes the French premiere of An Experiment With Time by Daniele Ghisi); works by Manfred Trojahn and Matthias Pintscher played by Ensemble Intercontemporain at the Philharmonie de Paris on 23rd; and another work by Pintscher, Three pieces for cello and piano, as part of a concert on 31st at the Aix en Provence Easter Festival that will also feature works by Pierre Boulez. UK premieres include: on 12th at the CBSO Centre, Hans Koller's Twelve Re-inventions for George Russell, the composer being on hand for a pre-concert talk; on 13th at LSO St. Luke's, Darren Bloom's Dr Glaser's Experiment; Elizabeth Ogonek's Sleep & Unremembrance at the Barbican on the same day; and a new work for soprano, piano, flute and cello by Judith Weir at Wigmore Hall on 29th. Regional premieres include, in Scotland, James Macmillan's Little Scottish Mass at Usher Hall on 18th, and, in London, Penderecki's La Follia for solo violin (21st), Poppe's Speicher (10th) and John William's Soundings (22nd).
0 comments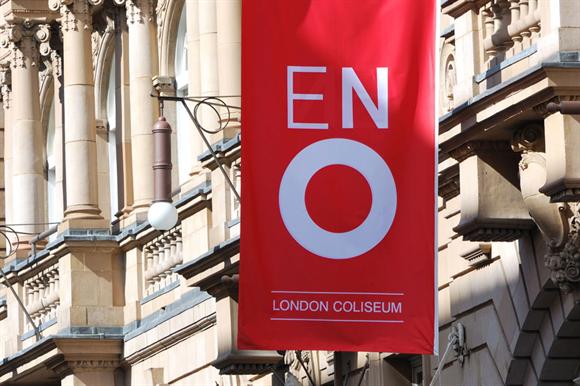 The shenanigans at English National Opera would seem to be an obvious vindication of Micawber's advice regarding fiscal contentedness. We are entitled to ask, however: to what extent should an arts organisation be ruled by the dictates of the free market?
In his article yesterday in the Guardian, Darren Henley, Chief Executive of Arts Council England, defended their decision to remove ENO from its portfolio of 686 supported arts organisations, instead moving it to an almost exclusive 'must try harder' category of its own. In doing so it cut ENO's funding from £17,470,853 to £12.38m, whilst also providing a transition grant that amounts to about £5.5m over 15/16–16/17. There is no certainty that the organisation will receive any support at all beyond 2017. The reasons he gave for this action include: that ENO has repeatedly failed to live within its budget, having been bailed-out by ACE on a number of occasions; that it has failed to innovate rapidly enough (outreach work, live streaming etc.); and that its audience levels are low.
The problem of attendance, on the face of it at least, seems clear. In 2010/11 their auditorium was 80% full; in 2011/12, 71%; 2012/13 a miserable 66%; and in 2013/14 it was 75%. Royal Opera House, whose success was trumpeted by Darren Henley, runs consistently above 90%. The question is: to what extent do such numbers matter?
With a capacity of 2359, ENO's home, the London Coliseum, is always going to be difficult to fill. Would we, for example, be having this argument if ENO's auditorium was half the size, with the organisation having either a) to turn punters away b) raise prices to keep numbers down c) put on more performances to cope with the demand? If we take two other major arts companies in handsome receipt of ACE funding, the National Theatre and RSC, these companies have capacities of 1150 (main auditorium) and 1040 respectively. Both receive funding at similar levels as ENO used to get: £17,217,000 for the NT: £15.447,000 for RSC. They have attendance figures in excess of 90%, which maybe isn't surprising given the venue sizes. I understand that Royal Opera House achieves its 90%+ figures on a venue size not much smaller than ENO. I suspect there are rather complicated reasons for this, however—historically ROH has had more status, more pulling-power and the ability to attract rich concertgoers that its more proletarian cousin.
In terms of ENO's apparent failure to innovate, it is certainly true that ROH was, for example, ahead in broadcasting its performances in cinemas. Other regional companies also do excellent and laudable outreach work. I want to see ENO do more of these things too. We have, however, to ask ourselves: what is an opera company for? It is to mount performances of operas, by which I mean live opera. I, personally, am not that interested in watching an opera on a cinema screen and no amount of outreach work is going to make me feel better if the live performance I am attending is execrable. The irony is that, amidst all of this hoopla over the parlous state of ENO's finances, it is not failing in its artistic mission (see, for example, its lauded performances Peter Grimes in 2014 Mastersingers in 2015 or the recent The Force of Destiny).
That ENO is artistically healthy makes it all the more inexcusable that cutting funding is being presented as a way of making the company more viable. In fact, the cuts are having the opposite effect. There are threats, for example, to cut the pay of the the Chorus by 25%, with many believing that this is the prelude to replacing it with part-timers. As representatives from the Chorus of ROH pointed out yesterday, it is an approach that would lead only to further financial ruin.
The third factor being used to justify cutting ENO's funding is that it has consistently failed to live within its budget. A recent estimate puts the figure of ACE bailouts at £33m over the last 20 years. Let's think about this for a moment. A company that is mounting one of the most expensive art forms, isn't doing such a bad job with audience attendance and is receiving rave reviews is running over budget by an average of £1.65m per year. Let's – just for once – also give management the benefit of the doubt; after all the brightest minds have been trying to bring down the cost of running ENO for years. Could it be that they have failed because the Arts Council have, in fact, underestimated the cost of producing live opera at the Coliseum?
My profound hope is that all is not what it seems in this Arts Council funding farce. Perhaps the real aim is to frighten ENO a little so that they make some savings and then welcome them back into the portfolio fold with a realistic level of funding. Whilst this opera buffa plays out, however, let's pray that it doesn't result in the destruction of one of our finest opera companies.
0 comments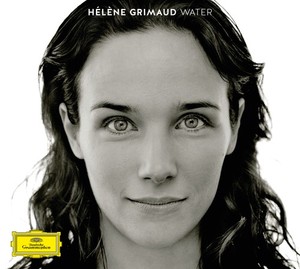 I don't often like themed collections of music, especially where they emphasise those qualities – 50 relaxing classics! The Only Classical Chillout Album You'll Ever Need! – that seem to require that music should send the listener to sleep. Despite this, I like Hélène Grimaud's new disk 'Water' on DG a lot. There's quite a mixture of piano music on it, including works by Berio, Fauré and Takemitsu. The works are all more or less inspired by the theme of water. What makes the sequence work exceptionally well, however, are the imaginative transitions by Nitin Sawhney. These separate each work, adding a feeling of coherence to the whole whilst being interesting in their own right.
A noted Gorecki specialist pointed out recently that Nonesuch were largely responsible for popularising the composer's works outside his native Poland. And now it has released a 7-CD retrospective of his music, including recordings of his Symphonies No. 3 and 4, String Quartets, Miserere, Lerchenmusik and …songs are sung. A less well-known Polish composer, Marian Sawa is represented on Naxos by the release of a disc of violin works, some of which were not discovered until after his death in 2012. Also new on the label this month are a programme of flute works by John Cage; works for winds by Jan Van der Roost; and dance-inspired works by Puerto Rican composer Roberto Sierra.
On NMC Ryan Wigglesworth conducts a programme of his own music that includes his dramatic cantata Echo and Narcissus. Also currently available for pre-order (you can hear musical extracts if you follow my links) are James Wood's new disk Cloud-Polyphonies and Edward Cowie's In Flight Music, which consists of his String Quartets 3–5.
On Wergo are works by Dimitri Terzakis which are, in various ways, inspired by literature and Pēteris Vasks' String Quartets 2 and 5 played by Spīķeru String Quartet. The label has also released a portrait DVD of composer and theologian Dieter Schebel.
On Hyperion is Alec Hoth's A Time to Dance, a cantata that celebrates times and seasons. Also included is a set of evening canticles and a new setting of George Herbert's Praise to the God of Love. On Divine Art, finally, is Lunaris, a collection of works for piano and chamber ensemble by Swedish composer Jonathan Östlund.
0 comments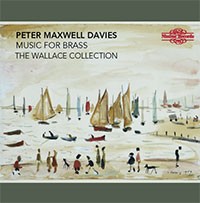 From his exuberant Opus 1, the Sonata for Solo Trumpet written for Elgar Howarth, music for brass has been an important part of the Maxwell Davies catalogue. This disk provides a useful summary of his wide-ranging contribution to the medium.
The programme is made up of three attractive and accessible works, The Pole Star March (1981), Tallis, Four Voluntaries and Fanfare for Lowry (2000) and three that present difficult technical and aesthetic challenges: Litany for a Ruined Chapel between Sheep and Shore (1999) for solo trumpet, Sea Eagle (1982) for solo horn and his Brass Quintet (1981). The mixture of pieces provides a balanced and entertaining programme, even if I would have been tempted to separate the two works for solo instruments, which some listeners might find tiring presented one after another.
The works scored for quintet feature at the beginning, end and the middle of the programme. The Pole Star March is a short work written in Maxwell Davies's more relaxed quasi-tonal style. It is attractively melodic, though with an air of melancholy and menace that makes the major chord with which it ends something of surprise. One could easily be forgiven for thinking that the central Tallis, Four Voluntaries were not by a twentieth century composer, since they are written as a pastiche of renaissance counterpoint. They are, nevertheless, ravishing. The three movement Brass Quintet, on the other hand, is an entirely different beast. In its densely argued 35-minute span, Davies pulls no punches, his explicit aim being to create a work of a similar level of aesthetic seriousness as a string quartet. In this he succeeds magnificently. It is a gripping piece, the classically derived forms teeming with brooding energy and inventiveness.
The remaining three pieces are for smaller forces. Fanfare for Lowry, is a little work named after the Heritage Arts Centre in Salford near where Maxwell Davies was born. For much of its elegantly tuneful span it shares the a similar sound world as the Tallis, Four Voluntaries, though there is a more pungent section towards the end. The two works for solo instruments again bring us to the technical extremes of Davies's style, not to mention those of the instruments for which they are written. The title Litany for a Ruined Chapel between Sheep refers to a building near Davies's home on the Holms of Ire, Sanday. In it he envisages the trumpet 'being played in the ruin, open to the skies, in the vast stillness of that haunted land and seascape.' It is easy, indeed, to imagine this atmospheric piece in situ – it contrasts anguished expressivity with orgiastic passagework, seeming to suggest an ab antiquo religious rite. Sea Eagle, is named after a bird that was reintroduced to Britain having been hunted to extinction. Again there is more than a little of the pictorial about it, the horn swooping and soaring over an extravagantly wide tessitura.
Anyone who has even a fleeting experience of playing a brass instrument will understand that the performances on this disk are astonishing in their virtuosity. This is not to say that they are flawless, but I wonder if that would even be possible given the fearsome technical demands made upon the players. The Wallace Collective have a long association with Peter Maxwell Davies (he was, indeed, present at the recording) and their consummate musicianship is everywhere apparent. As advocates of this repertoire it makes them hard to beat.
0 comments
Christian Morris talks to Michael Sluman, an up-and-coming oboist looking for new works for the bass oboe, an 'extinct' instrument he is trying to revive.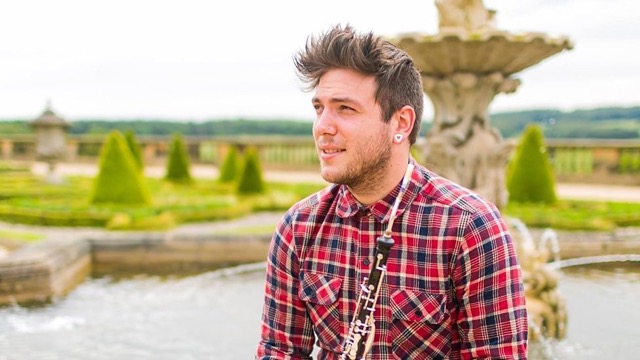 Michael Sluman
Tell us a bit about your background. How did you come to play the oboe?

I was very fortunate when I started secondary school to be offered free instrumental lessons. My form tutor was the Head of Music and she really pushed music education, as you can imagine. At the age of 11 I started to have clarinet lessons and within a year I was put in for my grade 3 ABRSM. At this point I really enjoyed music; my school had lunchtime and after-school clubs and there was also a Saturday music school run by the county music service offering a variety of ensembles.

Something I would like to point out is the importance this had on my life. Being from an underprivileged background in state education attending a school which was eventually shut down by Ofsted, having the opportunity to have instrumental lessons for free made me who I am today, and opened my world up to music.

At the age of 13 I started to learn the saxophone alongside the clarinet, but for me I was still quite unsatisfied. I felt I was missing something. When my school closed at the end of year 9 we merged with the school next to us and our school band gained some extra players. This was when I first heard the oboe. I was truly transfixed and I knew that was what I wanted to learn. However, my tutor told me to concentrate on single reed instruments: "Be a master of one and not a jack of all trades." I took this advice and stuck to single reed instruments, but I was always still dissatisfied. It wasn't until the end of my GCSEs that I managed to acquire an instrument.
At this point I was playing with my county orchestra, Saturday morning music school, county police band, a community orchestra and school ensembles. Music had seemed to take over my life and I loved every second of it. The thing all of these ensembles had in common, however, was the lack of an oboist. I took the instrument to each of them when I could make a sound. I had a very basic technique but from there I just progressed rapidly.
>> Click here to read the rest of the interview

0 comments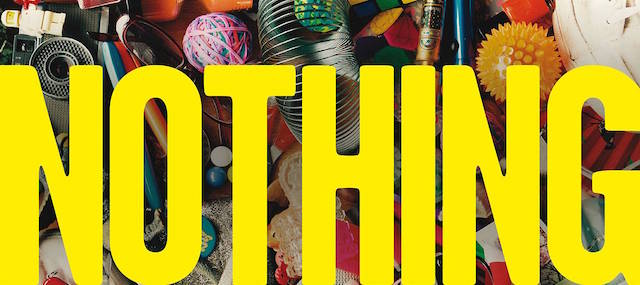 A very happy birthday to Henri Dutilleux, that other great post-war French composer, who would have been 100 on Friday. If you are in Paris for his anniversaire there will be a discussion day at the Philharmonie de Paris, beginning at 9am on 22nd (French required). Afterwards, at 20:30, there is a concert that includes his string quartet Ainsi la nuit. In the UK there is a tribute concert to the composer on 27th January by BBC National Orchestra of Wales at Hoddinott Hall. It also examines the music of composers he inspired. In London on 11th February the Royal College of Music will also host a Dutilleux day, with pre-concert contributions from Kenneth Hesketh, Caroline Potter, Caroline Rae and Mark Hutchinson. Works performed include his Piano Sonata, Les Citations, and the magnificent Symphony No.2, Le Double.
There are several other get-to-know-the-composer events this coming month. As well as the first UK performance of Andreissen's La Commedia on 12th, there will be a Total Immersion Day dedicated to him at the Barbican on 13th. On 21st, at City Halls, Glasgow, the BBC SSO examine the life and works of Anthony Payne, who this year celebrates his 80th birthday. There will be an interview with the composer and performances that include his 1985 Proms piece Spirit's Harvest. At Hoddinott Hall on 24th, the BBC National Orchestra of Wales present a programme of music by Huw Watkins: Anthem, Speak Seven Seas, Remember, Partita and Double Concerto. The composer will be present to play the piano. In the same venue the following day there is also the opportunity to hear orchestral music by emerging Welsh composers in the BBCNoW Composition:Wales - Open Workshop.
'Frontiers: Expanding Musical Imagination' is the title of this year's Peninsula Arts Contemporary Music Festival (Plymouth, UK, 26th–28th February). Apart from the final concert, all events are free. These include two installations: Sonification of Dark Matter by Nuria Bonet Filella and Embodied iSound, by Marcelo Gimes. The latter – 'an immersive sound ride across frontiers of sonic spaces that members of the public will be invited to enjoy and, at the same time, control in real time' – sounds particularly interesting. The final concert includes works by Linas Baltas, Federico Visi, David Everson and Eduardo Reck Miranda.
There are two new operas this month. Figaro Gets a Divorce by Elena Langer is based on a libretto by David Pountney. It speculates on the events that might have occurred after Mozart's great opera. WNO performances run from 21st February–April 7th, with tour dates in Bristol, Milton Keynes, Llandudno, Birmingham, Plymouth and Southampton. At Glyndebourne, meanwhile, Nothing by CT's very own David Bruce, runs from 25th–27th (with a schools' performance on 24th). In it the Glyndebourne Youth Opera team join forces with professional singers in a dark tale that examines the meaning of life, 'lost childhood, the getting wisdom, and the madness of crowds.'
Other world premieres this month include: Serpents of Wisdom for horn and piano by John Casken (London, 1st): Joie éternelle, a new trumpet concerto by Chen Qigang (Amsterdam, 13th); a new work for the London Sinfonietta by Samantha Fernando (London, 11th); Presence for two pianos and percussion by Aurélio Edler-Copes (London, 22nd); an as-yet untitled work by Daníel Bjarnason for flute, viola and harp (London, 24th); and Song Cycle by Hafliði Hallgrímsson (Edinburgh, 27th).
If you are an organ fan, it's also worth making a trip to the Philharmonie de Paris for the inauguration of the the organ on 6th February. This will include the opportunity to hear Ligeti's majestic Volumina.
0 comments
A nice post from Universal Edition, with some photos:
The memorial service for Pierre Boulez at the Saint-Sulpice church in Paris was attended last Friday by the French prime minister Manuel Valls, the culture minister Fleur Pellerin as well as the former culture minister Jack Lang.
The musician Daniel Barenboim spoke of Boulez's legacy as a man of the future interested in many things beyond music – for Barenboim, Boulez was a "true man of the future".
Laurent Bayle, president of the Philharmonie de Paris, recalled Boulez' creative achievements including Boulez's lifelong disdain for "les invalides de la nostalgie".
The most moving and evocative homage was delivered ex tempore by the architect Renzo Piano, recalling Boulez's lifelong search for beauty: "Merci, Pierre, Merci."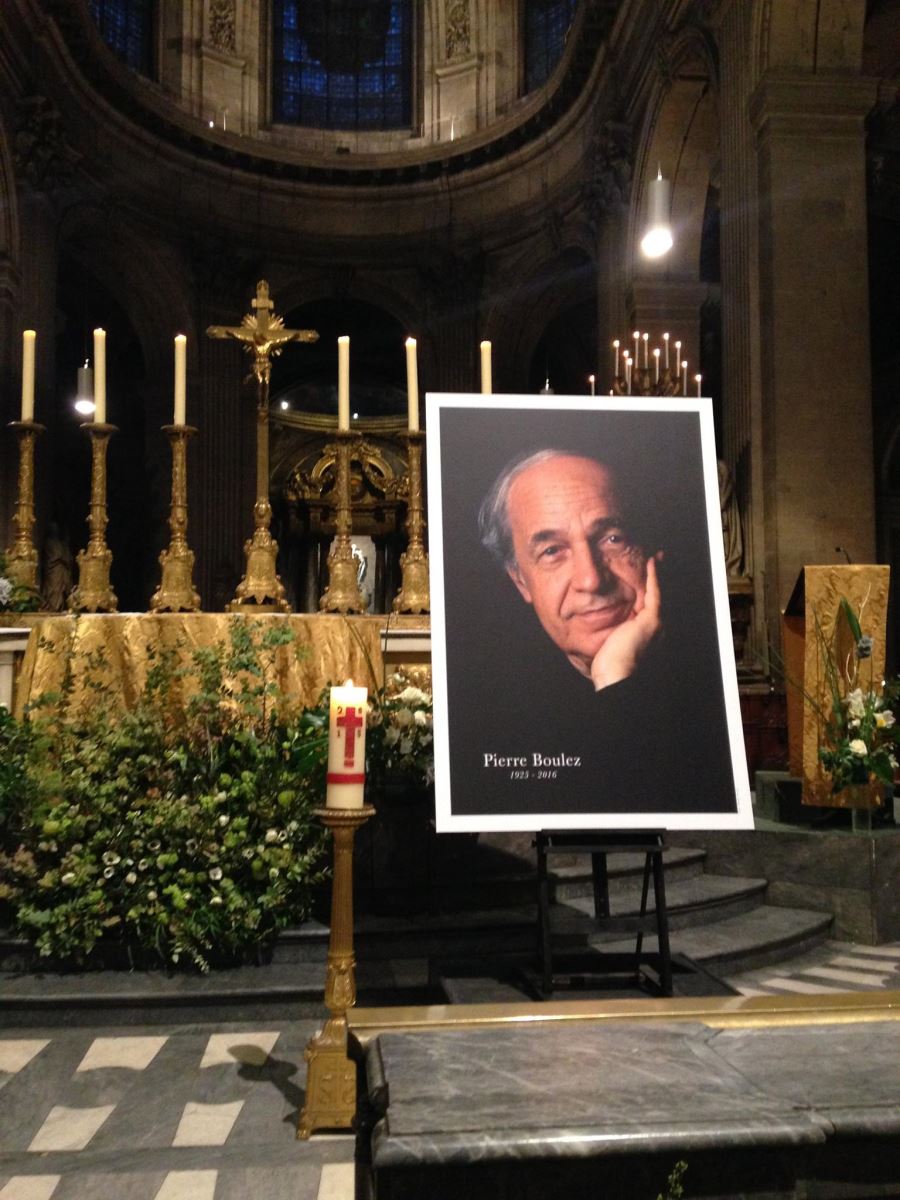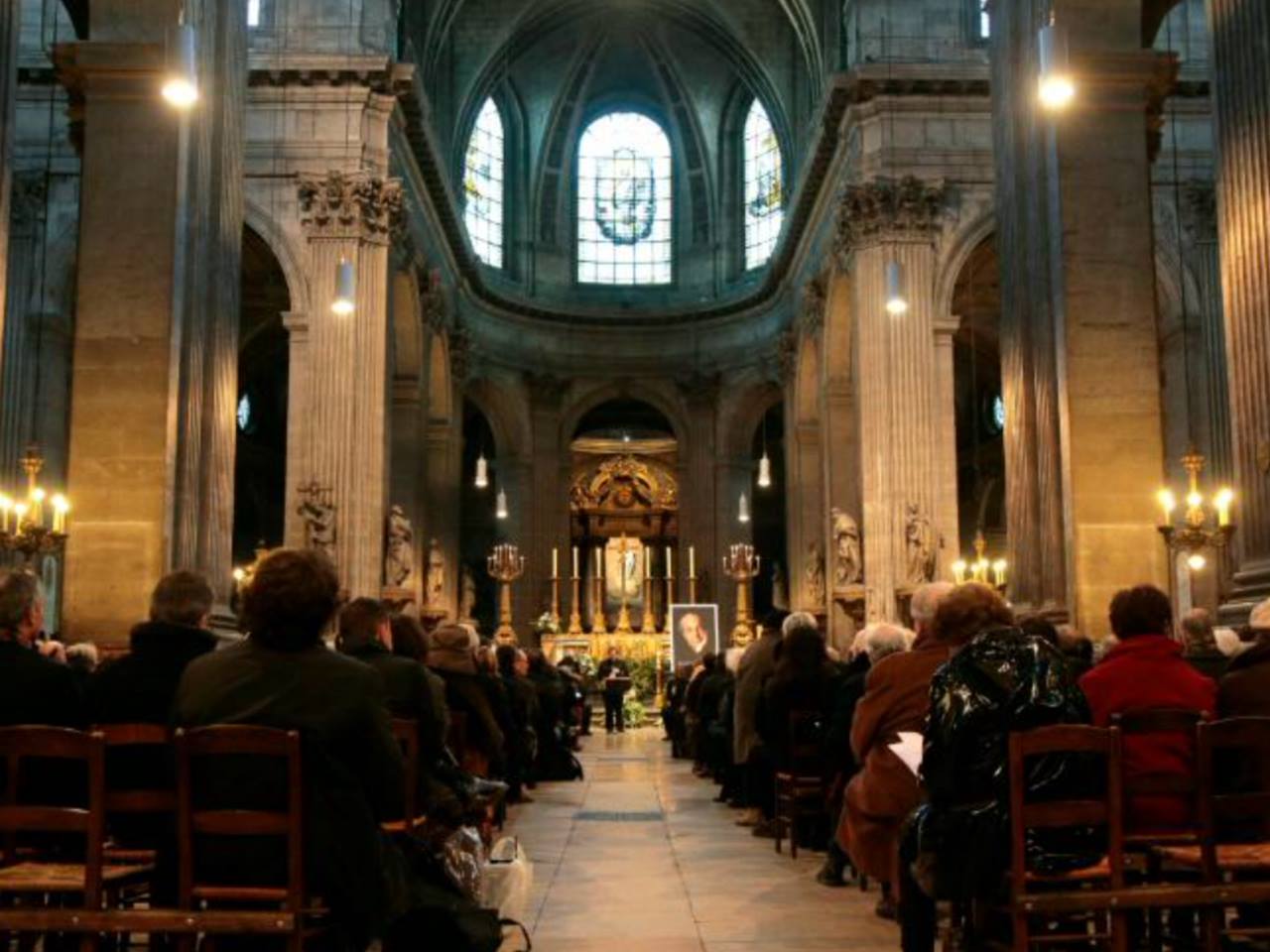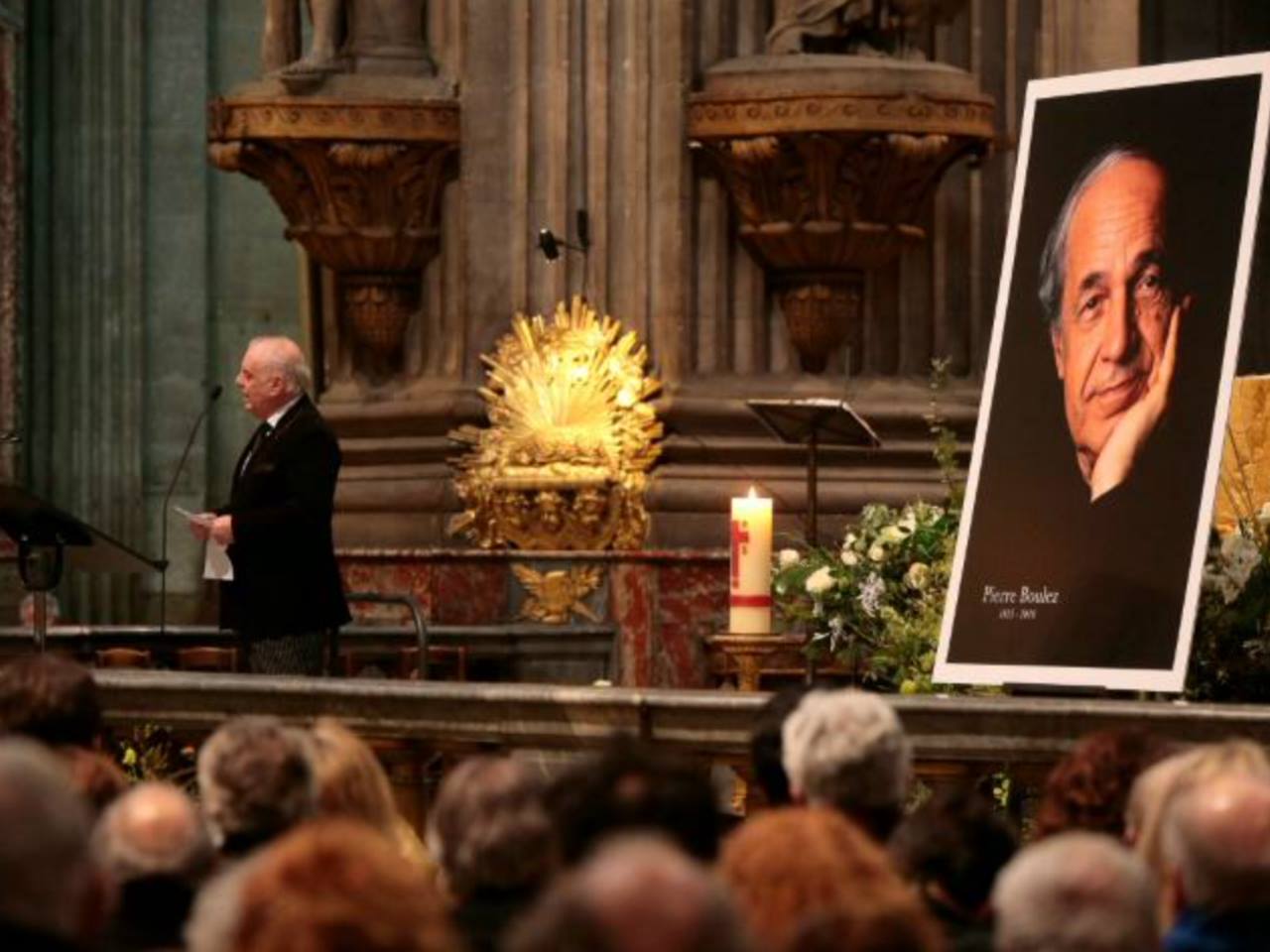 0 comments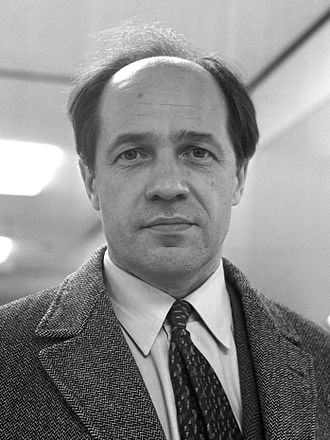 The death of Pierre Boulez marks the end of a remarkable, and often controversial, era in Western music. The last, and arguably greatest, composer of the postwar avant garde, he was also one of our finest conductors, writers and theorists.
Viewed with hindsight there seems to be a certain inevitability about Boulez's rise. The historical direction of music, particularly the development of serialism at the beginning of the century briefly gave the impression that music could be unified under one stylistic banner. Boulez was ideally placed, both in age and temperament, to take advantage of this fact.
Whilst also a gifted pianist, it was his early promise in mathematics and science that provide the first indication of the Boulezian mindset. In it composition was objectified – the composer's responsibility was not so much self-expression, but the cultivation and development of a received style. It was an approach that could make Boulez searing in his criticism of others. For example, though he benefitted greatly from his participation in Messiaen's famous harmony classes in the early 40s, he came to reject the music of his teacher, eventually calling his Turangalîla-Symphonie (1946–8) 'brothel music'. He was also known to have heckled a neo-classical work of Stravinsky during a concert in 1945 and snubbed Henri Dutilleux at the premiere of his First Symphony in 1951.
Boulez's impatience derived from what he regarded as the historical inevitability of the serial technique, which he had gradually discovered through composer and theorist René Leibowitz. His first compositions (e.g. Notations, 1945) explored the method and, by the turn of the decade, he was pursuing the system to its logical conclusion by applying the series not just to pitch, but to timbre, duration and intensity. It was also around this time that he made some of his most famously intemperate remarks about other composers, berating them for not properly exploring their musical inheritance (Schoenberg est mort, 1952), and labelling those who did not feel the necessity of serialism as 'useless' (Eventuellement…, 1952). His polemical nature meant that the air of controversy never entirely left him. This was most farcically manifested following the New York attacks in 2001, when he was briefly detained as a terrorist suspect in Basel, having once remarked that it might be a good idea to burn down all the world's opera houses.
The sometimes divisive nature of Boulez's utterances, together with the early direction of his music, imply a dogmatic nature, an insistence that his way was the only way. Elements of this are certainly true, but his development was, in fact, anything but dogmatic. He seems quickly to have realised that his experiments with total serialism, whilst necessary, were a dangerous cul-de-sac. Subsequent works, beginning with Le marteau sans maître (1953–5) showed a loosening of approach to the serial method and even the granting of freedom to performers, especially in allowing them to choose a route through a work (e.g. Third Sonata, 1955–7; Pli selon pli, 1960–2, rev. 1989–90; or Domaines, 1961–8).
From the 1960s Boulez was increasingly distracted by a second but equally brilliant career as a conductor. This, by his own admission, he came to almost by accident. When he founded the Domaines Musicale concerts in 1953 to promote new music there were few who were qualified to conduct the repertoire. It often, therefore, fell to Boulez to direct. He soon began to be in demand in this new role, eventually quitting France in 1959 to conduct concerts of contemporary repertoire with the Südwestfunk radio station. More posts followed with his appointment as guest conductor with the Cleveland Orchestra in 1967 and principal conductor of the BBCSO and New York Philharmonic in 1971. He returned to France in 1977 to take up the position of director of IRCAM, a role which also led to him founding the Ensemble Intercontemporain, another platform for his conducting, as well as composing, activities. There were also major invitations to conduct operas, including Pelléas et Mélisande in 1969 and 1992 (the latter with WNO winning a major international award); Wagner's Ring at Bayreuth in 1976; and Janáček's From the House of the Dead in 2007. Boulez was noted for bringing textural clarity to his performances, often revealing hitherto inaudible detail, and for perfection of execution.
The increased preoccupation with conducting led to a gradual diminution in Boulez's composing output. The 70s saw the just five new works, the most compelling of which was Notations (1978–), an exhilarating recomposition for large orchestra of his early piano work. The 80s also saw explorations of the technology made possible by IRCAM, with Répons (1980–4) for two pianos, harp, vibraphone, xylophone, cimbalom, ensemble and live electronics; Dialogue de l'ombre double for clarinet and electronics (1985); and a version of …explosante-fixe… (1986) for vibraphone and electronics. There were also many revisions of older works, an activity that was not necessarily a sign of dissatisfaction; for Boulez the serial universe opened up the possibility of endless permutation. It was perfectly natural, therefore, that he should explore old works, sometimes completely recomposing (sur Incises, Notations), sometimes merely revising.
From 1980 onwards he received a number of awards, including: the French National Award of Merit (1980), several honorary doctorates, the Wilhelm Pitz Prize of the City of Bayreuth (2001), the Kyoto Prize (2009), the Giga-Hertz-Award for electronic music (2011), the Golden Lion for Lifetime Achievement of the Venice Biennale (2012), the Frontiers of Knowledge Award (2013) and honorary citizenship of Baden-Baden (2015). No doubt the realisation that he was now a cultural insider helped to mellow him a great deal in his later years. This was apparent in two of his recent interviews. In the first (2012), with reference to his early works, he acknowledged his need to balance the 'constructivism' he encountered (and even found 'a burden') in the works of the Second Viennese School with a freer approach. In another (2009) he talked about how music cannot be compared with science, in that in science things progress, whereas the music of a particular time is not to be considered superior to that of an earlier epoch.
By all accounts, and despite his public persona, Boulez was always a man of great personal charm. Daniel Barenboim, who knew him well, remarked yesterday: 'Pierre Boulez has achieved an ideal paradox: he felt with his head and thought with his heart. We are privileged to experience this through his music. For this, and so much more, I will always be grateful.'
0 comments
The Shadows of Time, Le temps l'horloge, Mystère de l'instant. Henri Dutillleux was a composer always interested in the concept of time. And, as I write this on a cloudy day in Nice, I can scarcely believe that another year has past. It is especially appropriate to find my mind turning to the composer whose music has much occupied me over the last few years, since 2016 – 22nd January to be precise – marks 100 years since his birth. There are a number of events in 2016 celebrating this important anniversary, including discovery days in February (at Royal College Music) and April (at the Barbican). Elsewhere you will find his name cropping up with much greater regularity in concert programmes.
2016 will also see the 80th birthday of Steve Reich, the 100th birthday of Alberto Ginastera and Milton Babbitt, the 150th of Erik Satie and Ferruccio Busoni. You can also expect to hear more of their music this year. In the meantime, I offer you my picks of 2016. Entirely subjective and not comprehensive, they nevertheless give a snapshot of some of the treats in store for us.
I also wish all readers and especially CT members a happy, peaceful and, above all, musical New Year!
January
9th UK premieres of: Joan Magrané Figuera's ...secreta desolación…, Salvatore Sciarrino's Libro notturno delle voci for flute and orchestra and Jay Schwartz's Delta – Music for Orchestra IV. BBCSSO, City Halls, Glasgow.
8th–9th Pierre Henry Continuo ou vision d'un futur. Philharmonie de Paris, Paris.
10th Boston Symphony Chamber Players – Celebrating the 100th Anniversary of Henri Dutilleux's Birth. New England Conservatory Jordan Hall, Boston.
12th Composers' Workshop: Writing for Voices with Judith Weir and the BBC Singers.
13th Simon Rattle conducts Dutilleux's L'arbre des songes and Métaboles. LSO, Barbican, London.
14th–16th Magnus Lindberg, Violin Concerto No.2 (US Premiere). NYP, New York, David Geffen Hall.
15th Desmond Clarke Viola Concerto (world premiere). Barbican, London.
16th Francesca Verunelli Secondo Quartetto (world premiere). Quatuor Zaïde, Philharmonie de Paris, Paris.
22nd–23rd OPUS2016 Interactive Open Workshops. Barbican, London.
February
11th Dutilleux Day. The RCM presents a day of events to celebrate the 100th anniversary of the birth of Henri Dutilleux.
11th&12th Samantha Fernando New Work in four movements (world premiere). London Sinfonietta, Southwark Playhouse London.
12th Louis Andriessen: La Commedia (UK premiere). BBCSO, Barbican, London.
13th Total Immersion: The Music of Louis Andriessen. A day of events exploring the music of the composer. Barbican, London.
21st Discovering Music 2: Anthony Payne. BBCSSO, City Halls, Glasgow.
24th Composer Portrait: Huw Watkins. BBCNOW, BBC Hoddinott Hall, Cardiff.
24th&25th Michel van der Aa The Book of Disquiet (UK premiere). London Sinfonietta, The Coronet Theatre, London.
25th Composition: Wales - Open Workshop. Hear the latest in composition in Wales, as composers worthy of wider exposure have the opportunity to hear their works performed by the BBCNOW.
26th–28th Peninsular Arts Contemporary Music Festival.
27th Hear and Now – Beamish/Payne/MacMillan/McCabe, including Scottish and UK premieres. BBCSSO, City Halls, Glasgow.
March
4th Contemporary Music For All. Programme of new music, including Hannah Kendall New Work (world premiere), London Sinfonietta, Kings Place, London.
9th Lunatree: Arvo Pärt in context. Concertgebouw, Amsterdam.
9th–13th LONDON EAR festival of contemporary music.
9th&16th London Symphony Orchestra / LSO Composer Focus: Thomas Adès. Barbican, London.
10th Enno Poppe Speicher (UK premiere). London Sinfonietta, The Coronet Theatre, London.
12th–20th Lucerne Festival at Easter.
13th Darren Bloom Dr Glaser's Experiment (world premiere). LSO, Barbican, London.
18th Gunther Schuller Dreamscape (UK premiere), George Benjamin Dream of the Song (UK premiere). BBCSO, Barbican, London.
22nd John Williams Soundings (UK premiere), Andrew Norman New work (UK premiere). Los Angeles Philharmonic, Barbican.
23rd Gautier Capuçon and friends in a tribute to Henri Dutilleux. Concertgebouw, Amsterdam.
April
3rd Music by Fausto Romitelli and new works made in collaboration with artists. London Sinfonietta, The Coronet Theatre, London.
15th Concert Cursus: The composers from the Cursus 1 program - composition and computer music training taught at IRCAM - present their sketches for solo instrument and electronics at the close of the academic year. Centre Pompidou, Paris.
23rd Shakespeare 400, with world premieres from Chiu-Yu Chou, Tom Coult, Nina Whiteman, Aaron Parker, Daniel Kidane. BBC Philharmonic, The Bridgewater Hall, Manchester.
27th&28th Composition: Wales. Open workshops and culmination concert. Hear the latest in composition in Wales, as composers worthy of wider exposure have the opportunity to hear their works performed by the BBCNOW.
27th–30th Franck Krawczyk Après (world premiere). NYP, New York, David Geffen Hall.
30th BBC SO Total Immersion: Henri Dutilleux. Several events exploring the music of the composer. Barbican, London.
May
4th–10th Vale of Glamorgan Festival
12th–4th June Prague Spring International Music Festival.
13th–29th Norfolk and Norwich Festival.
21st Joseph Phibbs new work (world premiere). BBCSO, Barbican, London.
23rd JACK Quartet Performs world and New York premieres by Cenk Ergün, Derek Bermel and Marc Sabat. 92nd Street Y, New York.
24th&31st World Premieres of more than 30 short works for solo violin. New York, National Sawdust.
25th Richard Dubugnon Caprice pour orchestre II. Orchestre de Paris, Philharmonie de Paris, Paris.
27th–5th June St. Davids Cathedral Festival.
Also in May (details tbc)
Bath International Music Festival.
York Spring Festival of New Music
June
1st DUETS IN A FRAME, including premieres from Francisco Coll, Tom Coult, Tansy Davies and Harrison Birtwistle. London Sinfonietta, St John's Smith Square, London.
3rd Colin Jacobsen BTT (world premiere), Tyondai Braxton Arp Rec 1 (New York Premiere). National Sawdust, New York.
5th World and New York premieres from Jennifer Higdon, Gabriel Kahane, Nico Muhly, Hannah Lash, Ashley Fure. Interlochen Orchestra, David Geffen Hall, New York.
7th John Pickard Symphony No. 5 (world premiere). BBNOW, BBC Hoddinott Hall, Cardiff.
10th-26th Aldeburgh Festival.
11th Esa-Pekka Salonen New Work (world premiere), Per Nørgård Symphony No. 8 (U.S. premiere). NYP, David Geffen Hall, New York.
17th–26th St Magnus International Festival.
19th LSO Soundhub Showcase. Featuring new music by Yasmeen Ahmed, Ben Gaunt, Oliver Leith and Lee Westwood, performed by chamber ensembles from the LSO. Barbican, London.
26th Sir Peter Maxwell Davies The Hogboon (world premiere), LSO, Barbican.
Other June festivals (dates tbc):
Munich Opera Festival Nationaltheater and other venues in Munich.
July
1st-–14th Soundscape. Maccagno, Italian Alps.
8th–24th Buxton Festival. A marriage of opera, books and music, including some by contemporary composers. Buxton, Derbyshire.
15th-10th BBC Proms. Programme not currently available, but there will be guaranteed premières aplenty. Royal Albert Hall, London.
22nd–31st August Salzburg Festival. Salzburg, Austria.
Other July festivals (dates tbc):
Schleswig-Holstein Musik Festival. Various venues, Schleswig-Holstein, Germany.
Tête à Tête Opera Festival. Described as 'our most imaginative opera laboratory', the festival focuses entirely on new music.
'Aix en Provence Festival. 'Aix en Provence, France.
August
1st–13th High Score Festival. Contemporary music festival and classes. Pavia, Italy.
5th–29th Edinburgh International Festival. Programme not yet available, but there is usually a good selection of new music.
25th–30th Presteigne Festival. Artistic innovation, musical discovery and, of course, new works in the Welsh Marches. Presteigne, Powys.
September
8th–17th Oslo Contemporary Music Festival.
Also in September (date tbc):
Beethovenfest, Bonn.
Warsaw International Festival of Contemporary Music. Not clear if there will be a festival in 2016.
October
22nd CONNECT. Christian Mason In the Midst of the Sonorous Islands (UK premiere)
Huang Ruo The Sonic Great Wall (UK premiere). London Sinfonietta, London.
Dates not yet available:
Festival Internacional de Música Contemporánea de Tres Cantos. Contemporary music festival in Madrid, Spain.
Sound. North East Scotland's Festival of New Music. Various venues.
Wien Modern. Festival that focuses on contemporary music. Still showing 2015 programme. Vienna, Austria.
November
Dates not yet available:
Huddersfield Contemporary Music Festival.
Lucerne Festival at the Piano.
December
Date not yet available:
0 comments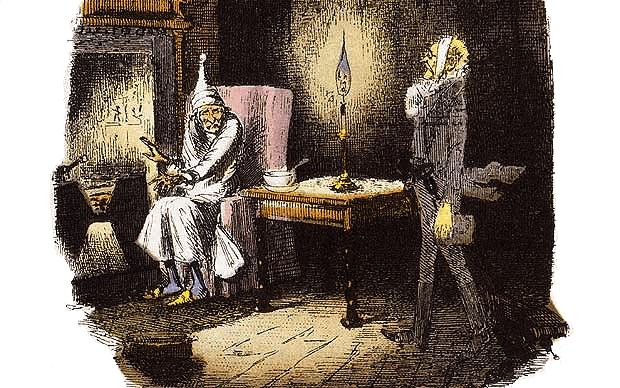 This is a second outing for this seasonal morality tale, which first appeared on CT last year. My apologies, once more, to Mahler and Charles Dickens. Merry Christmas to all CT members!
MAHLER'S GHOST
Mahler was dead, to begin with. There is no doubt whatever about that. The register of his burial was signed by his agent, the conductor, his understudy and the chief mourner. Scrooge would have signed it too had he been there, for Scrooge's name was good upon 'Change, for anything he chose to put his hand to.
Old Mahler, just as Brahms, Beethoven, Mozart and Bach before him, was as dead as a door-nail. The last in a noble line.
Oh! But he was a choosy man as a listener, Scrooge: melody, tonality, species counterpoint and classical forms! Hard and sharp as flint, with a distain for anything that defied the old norms. The excitement of discovery had little influence on him. No melody without tonic, no rhythm without pulse, no harmony without concord. The bitter wind of change blew and he resisted with scornful word and condescending look. But what did Scrooge care? He knew what he liked.
Once upon a time – of all the good days in the year, on Christmas Eve – old Scrooge sat busy in his house. It was cold, bleak, biting weather: foggy withal: and he could hear the people in the court outside, go wheezing up and down, beating their hands upon their breasts, and stamping their feet upon the pavement stones to warm them.
'A merry Christmas, uncle! God save you!' cried a cheerful voice from the front door. It was Scrooge's nephew, who, on being let in, presented his uncle with a small wrapped package.
'I have a present for you. Open it!'
Reluctantly, Scrooge took the packet and unwrapped it.
'Bah!' said Scrooge, 'Humbug!' he said.
'Stravinsky a humbug, uncle!' said Scrooge's nephew. 'You don't mean that, I am sure?'
'I do,' said Scrooge. "'Stravinsky! All noise I tell you!'
'Come,' returned the nephew gaily. 'I promise you, it is not even difficult Stravinsky: these works were written before the death of your beloved Mahler.'
Scrooge having no better answer ready on the spur of the moment, said, 'Bah!' again; and followed it up with 'Humbug.'
'Don't be cross, uncle!' said the nephew.
'What else can I be,' returned the uncle, 'when I live in such a world of fools as this? Merry Christmas! Stravinsky! You invite me to your concerts of modern Music and you insult me with this present! Every idiot who goes listening to this nonsense should be boiled with his own pudding, and buried with a stake of holly through his heart. He should!"
'Uncle!' pleaded the nephew.
'Nephew!' returned the uncle sternly, 'keep to your own Music, and let me keep to mine.'
'I am sorry, with all my heart, to find you so resolute. We have never had any quarrel, to which I have been a party. But I have made the trial in homage to Christmas, and I'll keep my Christmas humour to the last. So A Merry Christmas, uncle!'
'Good afternoon!' said Scrooge.
'And A Happy New Year!'
'Good afternoon!' said Scrooge.
His nephew left the room without an angry word, notwithstanding.
Left in peace, he closed his door, and locked himself in; double-locked himself in, which was not his custom. Thus secured against surprise, he took off his tie; put on his dressing-gown and slippers, and his nightcap; and sat down before the fire to take his supper. As he threw his head back in the chair, his glance happened to rest upon a bell, a disused bell, that hung in the room, and communicated for some purpose now forgotten with a chamber in the highest story of the building. It was with great astonishment, and with a strange, inexplicable dread, that as he looked, he saw this bell begin to swing.The cellar-door flew open with a booming sound, and then he heard the noise much louder, on the floors below; then coming up the stairs; then coming straight towards his door.
'It's humbug!' said Scrooge. 'I won't believe it.'
His colour changed though, when, without a pause, it came on through the heavy door, and passed into the room before his eyes. Upon its coming in, the dying flame leaped up, as though it cried, 'I know him; Mahler's Ghost!' and fell again.
The same face: the very same. Mahler with his swept-back hair, severe woollen suit, bow-tie and wire-frame glasses. His body was transparent; so that Scrooge, observing him, and looking through his waistcoat, could see the two buttons on his coat behind.
'How now.' said Scrooge, caustic and cold as ever. 'What do you want with me?'
'Much. I am here tonight to warn you, that you have yet a chance and hope of escaping your fate. A chance and hope of my procuring, Ebenezer. You will be haunted by Three Spirits.'
'Without their visits,' said the Ghost, 'you cannot hope to shun the narrow Musical path you tread. Expect the first to-morrow, when the bell tolls One. Expect the second on the next night at the same hour. The third upon the next night when the last stroke of Twelve has ceased to vibrate. Look to see me no more; and look that, for your own sake, you remember what has passed between us!'
THE FIRST OF THE THREE SPIRITS
The following night Scrooge lay in his bed when he remembered, on a sudden, that the Ghost had warned him of a visitation when the bell tolled one. He resolved to lie awake until the hour was passed; and, considering that he could no more go to sleep than go to Heaven, this was, perhaps, the wisest resolution in his power.
The quarter was so long, that he was more than once convinced he must have sunk into a doze unconsciously, and missed the clock. At length it broke upon his listening ear.
'Ding, dong!'
'A quarter past,' said Scrooge, counting.
'Ding, dong!'
'Half-past!' said Scrooge.
'Ding, dong!'
'A quarter to it,' said Scrooge.
'Ding, dong!'
'The hour itself,' said Scrooge triumphantly, 'and nothing else!'
He spoke before the hour bell sounded, which it now did with a deep, dull, hollow, melancholy One. Light flashed up in the room upon the instant, and the curtains of his bed were drawn aside; and Scrooge, starting up into a half-recumbent attitude, found himself face to face with the unearthly visitor.
It was a strange portly figure with a white wig. It wore a long navy coat, white knee breeches and socks and buckled black shoes. In one of its delicate jabot and lace cuffed hands it held a piece of brown parchment.
'Are you the Spirit, sir, whose coming was foretold to me?' asked Scrooge.
'I am.'
The voice was soft and gentle. Singularly low, as if instead of being so close beside him, it were at a distance.
'Who, and what are you?' Scrooge demanded.
'I am the Ghost of Music Past.'
'What do you want of me?'
'Rise! and walk with me!'
It would have been in vain for Scrooge to plead that the weather and the hour were not adapted to pedestrian purposes; that bed was warm, and the thermometer a long way below freezing; that he was clad but lightly in his slippers, dressing-gown, and nightcap; and that he had a cold upon him at that time. The grasp, though gentle as a woman's hand, was not to be resisted. He rose: but finding that the Spirit made towards the window, clasped his robe in supplication.
'I am mortal,' Scrooge remonstrated, 'and liable to fall.'
'Bear but a touch of my hand there,' said the Spirit, laying it upon his heart, 'and you shall be upheld in more than this!'
As the words were spoken, they passed through the wall and stood in the chancel of a large church. Scrooge's house had entirely vanished. Not a vestige of it was to be seen. The bulky walls of the building were broken by small arched windows, which let in so little light that it took Scrooge's eyes a moment to adjust. A choir of monks was rehearsing in the gloom.
'Good Heavens!' said Scrooge, clasping his hands together, as he looked about him. 'Who are these people?'
'These are but shadows of people that have been,' said the Ghost. 'They have no consciousness of us. Watch and listen'
The strange sounds filled the building. Scrooge was perplexed.
'What is this Music? It is beautiful in its way,' he said.
'You sound uncertain,' said the Spirit.
'I don't know, it sounds…' Scrooge struggled to find the right word.
'…empty.'
'It is organum.' said the Spirit.
'What is that?' asked Scrooge, who had the feeling that a trick had been played upon him.
'A type of Music common at this time. You only need to know that it is different.'
'I cannot see how that concerns me,' said Scrooge.
'You stand here at the very source of all you love. It concerns you a great deal.'
Before Scrooge could reply the Spirit had taken his hand. He led him down the chancel steps before motioning him to turn back towards the high altar.
To Scrooge's astonishment the scene had changed: he now found himself in lavish courtly surroundings. There was a smaller group of singers and an informal audience of eminent personages in various positions of elegant repose. The men sported pointed beards and wide moustaches and wore close-fitting doublets, hose and breeches. Of the women, Scrooge's eye was drawn to one more splendid than the rest. She sat apart with a pearl headdress, ruff, a finely embroidered blue doublet with a high neckline and matching skirts.
'Who is that?' asked Scrooge.
'That is Margherita of Austria, bride of Philip III of Spain.'
'And where are we?'
'Mantua' replied the Spirit.
Scrooge listened to the singers and quickly found himself engrossed. The beauty of the voices, the finely wrought counterpoint and, above all, the agonising and exquisite harmonies. Tears came to his eyes.
'You are emotional,' said the Spirit.
'I cannot help it, this Music, it…'
Scrooge's search for a superlative was interrupted by the sound of a chair scraping on the floor. One of the audience had sprung angrily to his feet and was walking noisily from the room.
'Disgraceful!' cried a scandalised Scrooge. 'Who would interrupt such beautiful Music.'
'A man who, perhaps, found these harmonies a little trying.'
'Trying! I cannot believe it!'
'Believe it you must. That man is Giovanni Maria Artusi. He will soon be writing a book called The Imperfections of Modern Music.'
Scrooge was incredulous. 'Imperfections? I cannot imagine a Music more perfect' He would have continued but his eye was caught by a member of the small choir, a man in his thirties, who looked as enraged as the man who had stormed out.
'Who is that?'
'He is Claudio Monteverdi.'
'Of course!' cried Scrooge, 'He is the composer. I am not surprised he is angry.'
'The path of the modern composer is never easy…'
The Spirit looked pleased with himself. Scrooge was beginning to guess the game.
'You show me these visions to what end?'
'That tastes change,' replied the Spirit 'and Music progresses. You found the open harmonies of the organum dull compared to the Music you prefer. Imagine if those monks had been listening to this Monteverdi madrigal. How might they have reacted when even Monteverdi's contemporaries found it shocking?'
Scrooge thought for a moment. 'You make a good argument Spirit. I can see that what you say is true but how can I change the Music I like? Modern Music is so difficult, so complicated.'
'All will become clear'
Seeing that the ghost looked upon him with disdain, Scrooge became angry.
'Why do you mock me?' he exclaimed. 'Take me back. Haunt me no longer!"
He was suddenly conscious of being exhausted, and overcome by an irresistible drowsiness; and, then, of being in his own bedroom. He had barely time to reel to bed, before he sank into a heavy sleep.
THE SECOND OF THE THREE SPIRITS
Awaking in the middle of a prodigiously tough snore, Scrooge found his bed the very core and centre of a blaze of ruddy light, which streamed upon it when the clock proclaimed the hour of one; and which, being only light, was more alarming than a dozen ghosts, as he was powerless to make out what it meant, or would be at. At last, however, he began to think that the source and secret of this ghostly light might be in the adjoining room, from whence, on further tracing it, it seemed to shine. This idea taking full possession of his mind, he got up softly and shuffled in his slippers to the door.
The moment Scrooge's hand was on the lock, a strange voice called him by his name, and bade him enter. He obeyed.
It was his own room. There was no doubt about that. But it had undergone a surprising transformation. He was looking at a schoolroom, more specifically a Music room. There was a piano and stereo system and several rough lines of chairs. On each was seated a fidgeting and excited child. As well as a large whiteboard, the walls were adorned with posters of composers: a plump and contented looking Bach, a dishevelled Beethoven, a hugely foreheaded Berlioz. There were also some other figures – Schoenberg, Stravinsky and Shostakovich – and also many others he had never heard of.
'I am the Ghost of Music Present,' said the Spirit.
Scrooge entered timidly, and hung his head before this Spirit. He was not the dogged Scrooge he had been; and though the Spirit's eyes were clear and kind, he did not like to meet them.
'Spirit,' said Scrooge submissively, 'conduct me where you will. I went forth last night on compulsion, and I learnt a lesson which is working now. Tonight, if you have aught to teach me, let me profit by it.'
'From these children shall ye learn!'
Another figure, a young man, was now in the room. He was putting a CD into the stereo system.
'Remember' he said 'when you close your eyes to think of the Musical elements: tempo, texture, timbre, dynamics, duration, pitch and pulse. But, also, I want to know what you feel.'
Half-expecting some Mozart or Beethoven – something, he thought condescendingly, that would challenge these young minds – Scrooge was stupefied to hear a score of astonishing complexity and dissonance.
He recognised the opening words, Kyrie Eleison. But this was no cheerful Mozart Mass setting; it was a terrible and awesome wall of sound.
'Where is the melody? Where is the harmony? I cannot make sense of this,' opined Scrooge.
'Your ears are dulled by the familiar. You must learn to listen anew.'
After a few minutes the teacher faded the Music out.
'Who wants to tell me something about this piece. What about the dynamics?' he asked.
Twenty hands shot up, twenty posteriors bounced on chairs.
Child 1: 'Started quietly sir and got louder!'
'As simple as that?'
Child 2: 'No sir. It got quieter again at the end.'
'And the texture?'
Child 3: 'It started thin, there wasn't much going on, but then there was more and more.'
'Ok, good, so how would you describe the things going on? What about the duration of the notes?'
Child 4: 'Lots of very fast short notes, all at the same time!'
'Anything else?'
Child 2 again (smart aleck): 'No, there were some long notes every now and again'
'What about the timbre of the notes? What instruments could you hear?'
Child 5: 'Well, mostly the quick bits were with singing, but the long notes were played by instruments.'
'And the pitch? Did anyone notice what happened at the end?'
Child 6: 'It got higher'
Child 7: 'Yes, but that stopped at the end leaving lower sounds underneath'
The teacher took out a pen and drew three shapes on the whiteboard: a rectangle, a wedge shape starting with the widest section and gradually tapering off to a point and a wedge that did the exact reverse.'
'If you had to choose one of these shapes to describe the Music, which would it be? Who votes for the first?'
One hand, quickly withdrawn. Disgusted looks from the others.
'The second?'
Not a single hand.
'The third?'
Every hand shot up.
Child 2 (again!): 'But maybe you should also put a little shape at the end to show it getting quiet.'
'Quite right too!' said the young man, well content. 'And what did you think of the Music? Did you like it?'
Chorus of children: 'Yes! It was spooky! Scary! Sounded a bit spacey! To infinity and beyond!'
The Ghost turned to Scrooge. 'Do you still think modern Music is too complicated to understand?' he asked.
Scrooge felt hot with embarrassment. 'No,' he answered simply.
'You listen to Music expecting certain things, especially you expect tonal harmony and melody. As soon as these things are absent you switch off your ears and close your mind. Children have no such preconceptions. They listen without prejudice and so hear without limit.'
'How then can I free my mind?'
'I have one more thing to show you'
The Ghost took Scrooge's hand and suddenly found himself high in the air and moving with great speed. It was a great surprise to Scrooge, while listening to the moaning of the wind, and thinking what a solemn thing it was to move on through the lonely darkness over an unknown abyss, whose depths were secrets as profound as Death: it was a great surprise to Scrooge, while thus engaged, to hear a hearty laugh. It was a much greater surprise to Scrooge to recognise it as his own nephew's and to find himself in a bright, gleaming room, with the Spirit standing smiling by his side, and looking at that same nephew with approving affability.
'Ha, ha!' laughed Scrooge's nephew. 'Ha, ha, ha!'
'He said that modern Music was a humbug, as I live!' cried Scrooge's nephew. 'He believed it too!'
'More shame for him, Fred!' said Scrooge's niece, indignantly.
'He's a comical old fellow,' said Scrooge's nephew, 'that's the truth: and not so pleasant as he might be. However, his offences carry their own punishment, and I have nothing to say against him.'
'I have no patience with him,' observed Scrooge's niece.
'Oh, I have!' said Scrooge's nephew. 'I am sorry for him; I couldn't be angry with him if I tried. Who suffers by his ill whims? Himself, always. He takes it into his head to dislike anything written after Mahler. What's the consequence? He misses a whole world of Music.'
'But perhaps', said one of his friends, 'your old Scrooge is right. Why shouldn't he listen to what he likes?'
'My good man, you entirely miss the point. He is like a child who refuses new foods. I do not object to him listening to what he likes, but I object most strongly to him not trying new things.'
'But your analogy does not work,' his friend protested, 'one can avoid the taste of new food by the simple act of refusing to put it in one's mouth. That is childish indeed. Music is everywhere. He cannot fail to have heard some New Music so, even though he avoids it, his opinion is based on real data.'
'Ah, but how many of us talk about "the acquired taste" when we talk about those marvellous flavours that we eschew as children. We have to work to acquire them. Once cultivated, life becomes rich indeed.'
'Life without the great classical composers before Mahler is not rich enough?'
'Simply not as rich as it could be. How can it be when you consider the enormous variety of Music written since that time? Actually, given that there is such a variety, he has even less excuse not to listen to it'
'What can you mean?'
'Some of our most eminent living composers do not pose a stylistic challenge in the way that he perceives it. Our first reaction when listening to Glass, Adams or Reich is not to bemoan the astringency of the harmonies and the impossible intricacies of the serial method. I am saying that, even given his current tastes, there are marvellous pieces he could listen to today without any great effort. He simply needs to be more inquisitive.'
'But that is still an admission that he will never get to grips with more challenging fare'
'What I refer to is a gradual opening of the mind. Of course if one begins with Boulez or Birtwistle, there is a possibility that a listener will perceive all the Music of our time as being difficult and stop listening. That is why I tried to give him some early Stravinsky today. The same composer who wrote the Requiem Canticles at the end of his life also wrote Fireworks and Firebird at the beginning. This is a microcosm of Music of our time; there is a multiplicity of styles. If you find some of it bewildering that is not an excuse not to listen, but to find something else, and perhaps try that which bewildered you again later.'
'Anyway,' said Scrooge's nephew, becoming cheerful again, 'at least his oddities provide with us with good conversation, so it would be ungrateful not to drink his health. Here is a glass of mulled wine ready to our hand at the moment; and I say, "Uncle Scrooge!"'
'Uncle Scrooge!' they cried.
'A Merry Christmas and a Happy New Year to the old man, whatever he is.' said Scrooge's nephew. 'He wouldn't take his present from me, but may he have it, nevertheless. Uncle Scrooge!'
Scrooge was so gay and light of heart, to hear his health so heartily drunk. Neither had the lesson been wasted upon him:
'I do believe that my nephew is right. Perhaps there is something to be gained by being a little more adventurous in my listening habits. I will look into it when I have a moment.'
'You feel no urgency?'
'Is there any?' asked Scrooge.
'Very much so.'
The whole scene passed off in the breath of the last word spoken by the Spirit; and he and Scrooge were again upon their travels. It had been a long night, if it were only a night; but Scrooge had his doubts of this, because the Christmas Holidays appeared to be condensed into the space of time they passed together. It was strange, too, that while Scrooge remained unaltered in his outward form, the Ghost grew older, clearly older. Scrooge had observed this change, but never spoke of it, until, as they stood together in an open place, he noticed that its hair was grey.
'Are spirits' lives so short?' asked Scrooge.
'My life upon this globe, is very brief,' replied the Ghost. 'It ends tonight.'
'Tonight!' cried Scrooge.
'Tonight at midnight. Hark! It is already time.'
The chimes were ringing twelve.
Scrooge looked about him for the Ghost, and saw it not. As the last stroke ceased to vibrate, he remembered the prediction of old Mahler, and lifting up his eyes, beheld a solemn Phantom, draped and hooded, coming, like a mist along the ground, towards him.
THE LAST OF THE SPIRITS
The Phantom slowly, gravely, silently approached. When it came, Scrooge bent down upon his knee; for in the very air through which this Spirit moved it seemed to scatter gloom and mystery.
It was shrouded in a deep black garment, which concealed its head, its face, its form, and left nothing of it visible save one outstretched hand. But for this it would have been difficult to detach its figure from the night, and separate it from the darkness by which it was surrounded.
He felt that it was tall and stately when it came beside him, and that its mysterious presence filled him with a solemn dread. He knew no more, for the Spirit neither spoke nor moved.
'I am in the presence of Music Yet To Come?' said Scrooge.
The Spirit answered not, but pointed onward with its hand.
'You are about to show me shadows of the things that have not happened, but will happen in the time before us,' Scrooge pursued. 'Is that so, Spirit?'
The upper portion of the garment was contracted for an instant in its folds, as if the Spirit had inclined its head. That was the only answer he received.
Although well used to ghostly company by this time, Scrooge feared the silent shape so much that his legs trembled beneath him, and he found that he could hardly stand when he prepared to follow it.
'Ghost of the Future!' he exclaimed, 'I fear you more than any spectre I have seen. But as I know your purpose is to do me good, and as I hope to live to be another man from what I was, I am prepared to bear your company, and do it with a thankful heart. Will you not speak to me?'
It gave him no reply. The hand was pointed straight before them.
The Phantom moved away as it had come towards him. Scrooge followed in the shadow of its dress, which bore him up, he thought, and carried him along.
A churchyard. Walled in by houses; overrun by grass and weeds, the growth of vegetation's death, not life; choked up with too much burying; fat with repleted appetite.
The Spirit stood among the graves, and pointed down to One. He advanced towards it trembling. The Phantom was exactly as it had been, but he dreaded that he saw new meaning in its solemn shape.
'Before I draw nearer to that stone to which you point,' said Scrooge, 'answer me one question. Are these the shadows of the things that Will be, or are they shadows of things that May be, only?'
Still the Ghost pointed downward to the grave by which it stood.
'Men's courses will foreshadow certain ends, to which, if persevered in, they must lead,' said Scrooge. 'But if the courses be departed from, the ends will change. Say it is thus with what you show me!'
The Spirit was immovable as ever.
Scrooge crept towards it, trembling as he went; and following the finger, read upon the stone of the neglected grave the Spirit's own name:
Music Yet to Come
'It cannot be!' he cried, upon his knees.
The finger pointed from the grave to the Phantom himself, and back again.
'No, Spirit! Oh no, no!'
The finger still was there.
'Spirit!' he cried, tight clutching at its robe, 'hear me! I am not the man I was. I will not be the man I must have been but for this intercourse. Why show me this, if it is beyond all hope?'
For the first time the hand appeared to shake.
'Good Spirit,' he pursued, as down upon the ground he fell before it: 'I understand. Finally, I understand. I have always loved and honoured Music. I have fawned and doted upon composers, but never once have I stopped to listen to the Music of my time. I never realised that there was such variety and richness, that I already possess the faculties for comprehending it, if only I tried to be a little more adventurous.'
'I will not let Music die. Oh, tell me I may sponge away the writing on this stone!'
In his agony, he caught the spectral hand. It sought to free itself, but he was strong in his entreaty, and detained it. The Spirit, stronger yet, repulsed him.
Holding up his hands in a last prayer to have his fate reversed, he saw an alteration in the Phantom's hood and dress. It shrunk, collapsed, and dwindled down into a bedpost.
THE END OF IT
Yes! and the bedpost was his own. The bed was his own, the room was his own. Best and happiest of all, the Time before him was his own, to make amends in!
'I will not let Music die!' Scrooge repeated, as he scrambled out of bed. 'The Spirits of all Three shall strive within me. Oh, Gustav Mahler! Heaven, and the Christmas Time be praised for this! I say it on my knees, old Gustav, on my knees!'
He was so fluttered and so glowing with his good intentions, that his broken voice would scarcely answer to his call. He had been sobbing violently in his conflict with the Spirit, and his face was wet with tears.
Scrooge was better than his word. He listened. Oh how he listened! Berg, Boulez, Benjamin; Messiaen, Murail, MacMillan; Stravinsky, Simpson, Saunders. The modern classics and the classics in the making. He bought tickets to concerts and evangelised. The occasional piece he did not like he did not cast aside, granting instead that, perhaps, he had not fully understood it or that a second or third listening might be required. He did not forget the old composers. In fact, his knowledge of the repertoire helped him better understand the Music of his own time.
Some people laughed to see the alteration in him, but he let them laugh, and little heeded them; for he was wise enough to know that nothing ever happened on this globe, for good, at which some people did not have their fill of laughter in the outset; and knowing that such as these would be blind anyway, he thought it quite as well that they should wrinkle up their eyes in grins, as have the malady in less attractive forms. His own heart laughed: and that was quite enough for him.
He had no further intercourse with Spirits, but lived upon the Total Abstinence Principle, ever afterwards; and it was always said of him, that he knew his Music, if any man alive possessed the knowledge. May that be truly said of us, and all of us! And so, God bless Us, Every One!
0 comments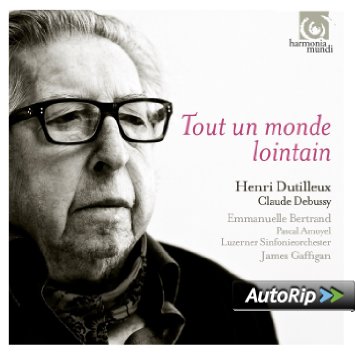 A recent release on Harmonia Mundi contains two important Dutilleux works for cello, the diminutive but weightily-argued, Trois Strophes sur le nom de Sacher, for solo cello and Tout un monde lointain (effectively a cello concerto – indeed that was its original title). This is separated by Debussy's Sonata for Cello and Piano in D Minor. The memory of Rostropovich hangs heavily over the two Dutilleux works – he commissioned them both. The recording of Tout un monde, however, makes a compelling alternative to the Russian's recorded interpretation, even if it would be impossible to supersede it.
A complete contrast is Lucas Richman's In Truth on Albany Records, which contains recordings of his Concerto for Piano, Concerto for Oboe and Orchestra and Three Piaces for Cello and Orchestra with the Pittsburg Symphony Orchestra. The style won't be for po-faced lovers of esoteric contemporary music. It is unabashedly romantic – a mixture of Rachmaninov, schmalzando film music and sturm und drang melodrama. It's well-crafted and kind of hard to resist.
You will probably need a good palette cleanser after such sweet fare. An ideal place to find this is in the crystalline beauty of Juan Carlos Paz. His is an important name in Latin-American circles, but not so well-known elsewhere. His new disk on Wergo contains four works for chamber forces, from solo piano to septet. The style is clearly derived from Webern, it has all of his serial clarity but at the same time is more expansive and picturesque. If you are like me, you probably won't want to listen to the whole programme in one sitting, but as a refreshing change and one work at a time, it is – to paraphrase another composer – like a glass of cold water in a world of elaborate cocktails.
0 comments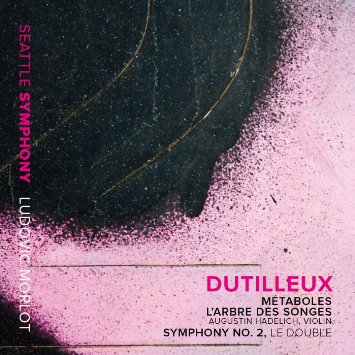 The works included on Seattle Symphony Orchestra's recent Dutilleux disk make a good introduction to the composer's music, even if I think arranging them chronologically would have given a better insight into his stylistic development. Symphony No. 2, Le Double (written 1955–9, last on the disk) is, in a way, Dutilleux's great transitional composition. It is the piece that ostensibly marked his last dalliance with older forms (he never used such a classical title as 'Symphony' afterwards) and more consonant harmonic writing. His new thinking was consolidated in the five movement orchestral work Métaboles, written immediately afterwards (1959–1964) but inexplicably first in this programme. It is justifiably considered one of the great works of twentieth century music. L'arbe des songes, a violin concerto written for Isaac Stern, is a mature work finished in 1985.
Despite the decided stylistic shift that occurred in Métaboles, a significant link with the Symphony is in the use of a form of thematic transformation often called 'progressive growth.' It was a concept that emerged gradually and is bound up in the composer's interest around this time (and, indeed, afterwards, for example in Tout un mode lointain) in variation forms. Even the title Métaboles could be thought of as a synonym for 'variation.' Whereas the Symphony takes these processes and treats them with traditional discursive, dramatic and/or lyrical intensity, in Métaboles the impression is more hard-edged, with harmony that is more dissonant and static, smooth thematic progression often replaced with abrupt contrast. Seattle Symphony Orchestra under French conductor Ludovic Morlot understand this piece well, playing with commitment whilst also retaining a kind of objective control that this clear-headed and poised music demands. The result is not revelatory but it is certainly effective.
Even without knowing L'arbre des songes well (as I do not), it is possible to see some of the common stylistic fingerprints of mature Dutilleux. There is the pictorial title, for what could have been labelled as a concerto (like Tout un monde lointain, 1967–70); a four movement structure that on first glance appears traditional, but is broken into seven sections by the insertion of interludes (Dutilleux famously added an interlude to Timbre, espace mouvement and Ainsi la nuit is broken up by a series of movements entitled Parenthèse). The musical language has much more in common with Métaboles than the symphony, though both share the use of pivot notes to ground the harmony, most obviously in the third movement; Dutilleux never stopped believing in the importance of pitch hierarchy. The sound world also has strong links with the work that followed it, Mystère de l'instant, in its somewhat nocturnal atmosphere and, most especially, because of the presence of cimbalom in both. The violin writing is, unsurprisingly, virtuosic, the soloist Augustin Hadelich managing its demands with aplomb. I would need to be more familiar with the work to give a real recommendation as to his interpretation, but my instinct is that this is a fine performance, sensitively accompanied. The balance between soloist and orchestra is ideal.
The transitional nature of the Second Symphony is, I think, what makes it so very attractive and, as such, the best starting point for anyone trying to get to know the composer's music. The First Symphony is too regressive in style to be truly representative. The works that follow the Second Symphony, including Métaboles, are not so quickly understood, even if they are ultimately just as rewarding. Symphony No. 2, Le Double manages to be accessible without feeling encumbered by the past.
The Symphony is subtitled Le Double, ostensibly in reference to the presence of, in addition to the main orchestra, a group of 12 solo instruments. The obvious analogy is that of a concerto grosso, though the reality is that the group is rather more integrated into the main orchestral body. I don't consider myself an expert in the discography of this work, but have always found myself returning to Orchestre du Capitole de Toulouse conducted by Michel Plasson, a recording that, I know, has its detractors, most especially because the 'dual' nature of the work – the small group contrasting with the large group – is not especially pronounced. Actually, and having heard the work live, I think that this is just an aspect of the writing and not a fault of the conductor. I also think it is how the composer anyway intended the smaller group to be heard, as a resonance, a continuation of the main orchestral sound (he said as much).
In this recording the smaller instrumental group is, on the whole, further forward. It does, at times make for a more effective listening experience, though it does not really give more of an impression of duality than in the other recording. Also I would say that on balance Plasson better understands the architectural forces at play. This is most apparent in the first movement where the regularly spaced and thematically critical orchestral climaxes have devastating impact. In the Seattle recording they sometimes sound a little tame. Ludovic Morlot shapes the second movement rather more successfully; in particular the build involving a long trumpet solo that leads to a luminous climax is wonderfully paced. The cleaner recording is also better appreciated here, since overall dynamic levels are much softer.
The final movement again lacks something of the necessary orchestral punch, especially in the opening. There is, though, a surprising benefit to what at first seems a rather pedestrian tempo; it renders the lengthy coda, which Morlot takes at a decent pace without seeming to rush, much more in proportion to the rest of the movement. Unfortunately the recording then ends with an inexplicable choice. Dutilleux famously changed the end of the work from a straight C# major to a clustered and questioning final chord. It appears that Morlot has decided to reinstate Dutilleux's first choice, though the effect is strange; there is a strong felling of added second, presumably from orchestral overtones.
Despite this, I wouldn't disqualify the recording from consideration. One could argue that the original ending has historical interest and, anyway, the other pieces on the disk are extremely well performed. I would, however, hesitate to recommend this disk as a first choice for those getting to know the composer's oeuvre.
0 comments
I don't know how many shopping days or sleeps there are until Christmas, but I'm beginning to be fairly stressed about buying presents. There are two problems: people asking me what I want and people not telling me what THEY want. It's not really in the spirit of things to make Christmas lists, but they certainly help to relieve the pressure a little. Here are a few suggestions of my own, either things you might like to ask for or, perhaps, presents that might interest the composer in your life…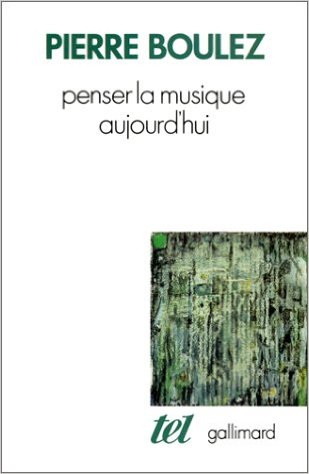 Pierre Boulez: Penser La Musique Aujourd'hui (£2-6)
A friend said to me recently that few musicians write as beautifully as Pierre Boulez. It is true; this is not just a manual of his technical approach to composition but an arresting book of musical philosophy. Even if the compositional issues may, nowadays, seem arcane or even convoluted, this is a key text in understanding twentieth-century music. The English translation, entitled 'Boulez on Music Today,' is out of print but easy to locate secondhand on AbeBooks or Amazon.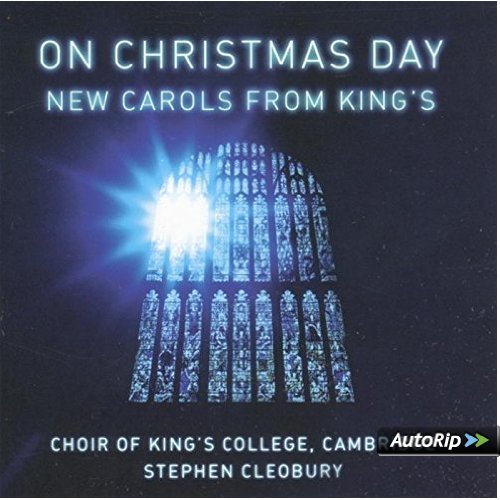 One Star at Last BBC Singers, Stephen Cleobury (MP3 download, £8)
New Carols from Kings, Stephen Cleobury (MP3 download, £15)
Stephen Cleobury is synonymous with the BBC Singers, Kings and carolling. One of his first acts on being appointed at Cambridge was to begin a tradition of commissioning a new work each year for the famous Festival of Nine Lessons and Carols. The Kings album brings together all of these new carols up to 2004 (we could do with an update). The BBC Singers recording also contains a selection of contemporary carols. There is some overlap with the first, though not enough to make it redundant.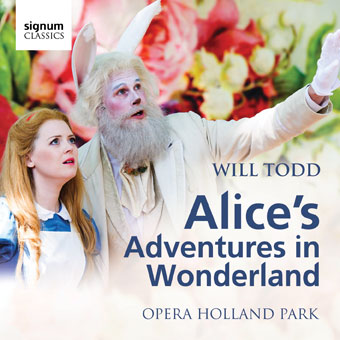 Will Todd: Alice's Adventures in Wonderland (CD, £12)
Gerald Barry: The Importance of Being Earnest (CD, £13)
These contrasting CDs illustrate the vitality of new music. The Todd, as I mentioned in an earlier review, wears its antecedents like a rose, not remotely self-conscious when pastiching and parodying popular musical styles. The result is both immediately accessible, fun and so much more than the sum of its parts. The Barry, by contrast, is written in a much more challenging and technically consistent idiom. He manages to pull off a similar trick, however, the music being effervescent and witty. If in doubt just listen to the outrageous and hilarious piano solo that prefaces the words 'Did you here what I was playing? I don't play accurately. Sentiment is my forte.' Infectiously entertaining.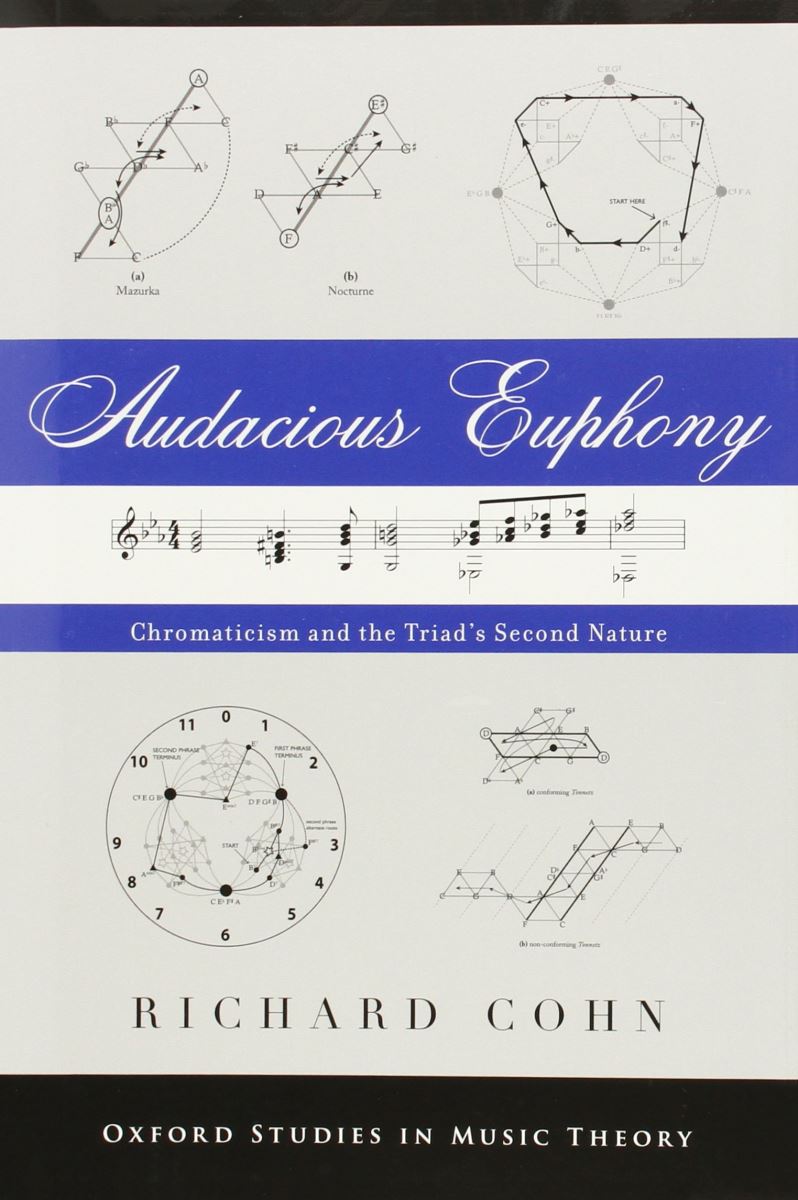 Audacious Euphony: Chromatic Harmony and the Triad's Second Nature (Oxford Studies in Music Theory) (£25)
On the recommendation of a friend, this book is on my own Christmas list. I haven't read it yet, so it may seem a little strange me mentioning it here. What it appears to promise, however, is fascinating: a systematic explanation of how composers have been able to avoid tonality and atonality, following a middle path that allows them to flirt with both. My own music sits in the middle like this and I'm rather hoping that some technical explanations might help me to tidy up some of my compositional thinking…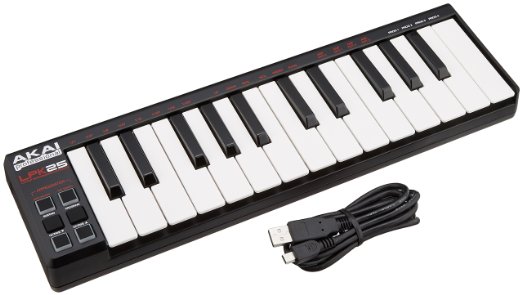 AKAI LPK25 | 25-Key Ultra-Portable USB MIDI Keyboard Controller for Laptops (£31)
I can't fault this little keyboard. Over the last couple of years it has been from West Wales to Mexico, Guatemala, Switzerland, France and then back again. The keys are small, which in turn allows space for two octaves whilst keeping the whole thing diminutive and light, important considerations when on the move. It's certainly not for playing but, as an input device for Sibelius, it's allowed me to continue arranging and composing wherever I have been.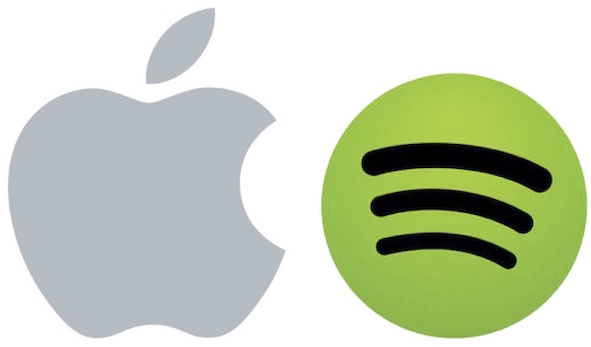 Spotify or Apple Music Subscription (price varies: see description)
Actually these don't appear to be as straightforward to give as presents as you might hope: not only is there the three-month trial period with Apple Music, which would anyway reduce the impact of such a present, but neither specifically allow you to give the service itself. You can, however, buy a Spotify gift card which can be redeemed against a subscription. Similarly, with Apple, of course, you can buy iTunes tokens, the problem being that the present-receiver will probably end up buying something completely unrelated from the iTunes store.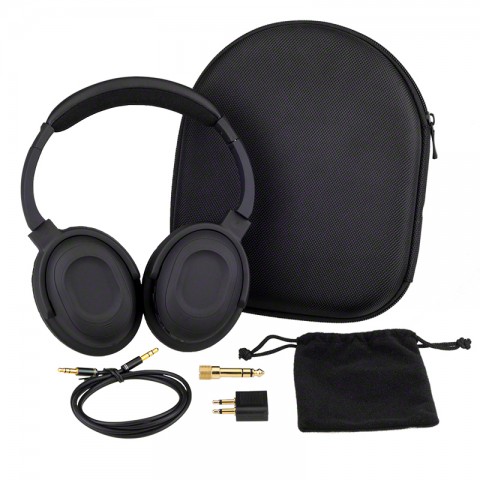 Over-Ear Headphones (£31–£270: several suggestions)
I've tested a number of different over-ear headphones recently. If you're looking for noise cancelling I suggest two options. Cheap and cheerful are the 7dayshop AERO 7 Noise Cancelling Headphones (£35). I've had a pair of these for a year. The sound at this price is more than acceptable, the noise cancelling as effective as anything I've heard elsewhere. The only downside is that I find them uncomfortable to wear for more than a couple of hours at a time. It will come as no surprise that my high end recommendation goes to Bose QuietComfort 25 Noise Cancelling Headphones (£270). They are incredibly comfortable, have much better sound, though, in my opinion, the noise cancellation is not substantially better than the cheaper pair. For those not worried about noise around them or, for that matter, about it escaping from the headphones and annoying others then open-backed are a good way to go. A great pair of headphones in this class are Sennheiser's HD598 (£130). The cream colour even look pleasingly retro. For a compromise between an open design and full noise cancelling go for a fully closed headphone. In this case an excellent option are Bose SoundTrue II, the sound is balanced (so many headphones I tried were bass-heavy) and detailed. Even better, in my opinion, are AKG's K550. They are good value at £110 and the sound is superlative. If you don't believe me, take a look at What Hi-Fi's review.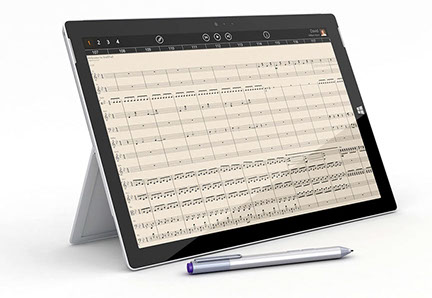 Microsoft Surface Pro 4 (from £749), Staffpad (£54) and Sibelius (prices vary: around £460 for pro version with yearly upgrade plan)
An extravagant present, I admit. It also sticks in my craw a little to recommend it since I normally prefer Apple products. Unfortunately, there is no Apple equivalent that comes close to the elegance of this score-writing solution. It's possible, of course, to run Sibelius on a Mac, but not the incredible new Staffpad programme, which closely mimics the feel of writing music with pen and paper – Mac doesn't support touch input. The iPad, which does have this input, does not run Sibelius. Unfortunately, at the moment, neither does it support Staffpad, though you might consider Notion, which has just added handwriting and stylus support. Even then, the fact of the matter is that to run legacy programmes like Sibelius and stylus-based products requires two machines if you are an Apple user and one if you buy something like the Microsoft Surface. Pull your finger out Apple!
0 comments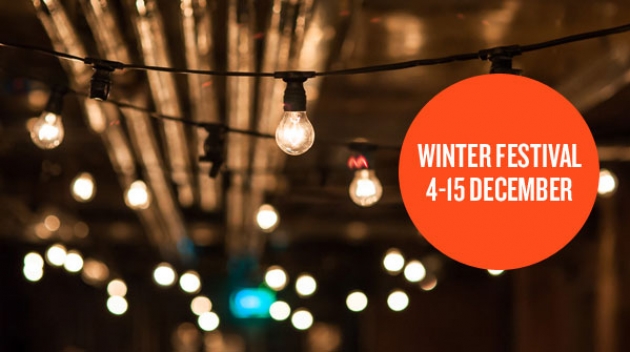 Christmas may come earlier every year, but new music seems to be developing a bit of resilience to the onslaught of carolling, Messiahs and candlelit choirboys. There's plenty to enjoy well into December.
The Spitalfields Winter Festival runs from 4–15th December. As well as 'dining experiences, film screenings, historic walks, singing workshops and family entertainment' there are seven new music events. Two of these stand out. On 7th December The Riot Ensemble give the UK première of Djuro Zivkovic's Night Music and the world première of Helga Arias Parra's Incipit, who describes her music as 'experimentation, risk and control in that exact order.' Also intriguing is the performance of 10-year-old Marie-Louise Ptohos's Moon Dance, part of the ensemble's Young Composer of the Year project. You can see a copy of this and the other participants' imaginative scores here. On 11th December The Choir of Royal Holloway perform music by Baltic and Scandinavian composers Arvo Pärt, Rihards Dubra, Vytautas Miškinis, Bo Hansson, Ēriks Ešenvalds, Ola Gjeilo, Einojuhani Rautavaara.
On 13th December the Casals Quartet and pianist Alexander Melnikov hold a Shostakovich Day at the Barbican's Milton Concert Hall. The three concerts focus on his String Quartets and Preludes and Fugues for piano. There will also be readings from the composer's letters.
A much less well-known, but also interesting, figure is Elisabeth Lutyens. Known for her wholehearted adoption of modernism, her music has not been widely performed since her death in 1983. She will be the topic of a Discovering Music day at City Halls, Glasgow on 14th December with presenter Stephen Johnson and BBCSSO conducted by Jac van Steen. Works played will include Music for Orchestra II, op.48; Rondel, op.108; and Music for Orchestra IV, op.152. The next Discovering Music day will feature the music of Anthony Payne on 21st Feb 2016.
Premières this month include Matthias Pintcher's Idyll played by BBCSSO on 3rd. On the same day at The Queen's Hall, Edinburgh is Hirda, a new opera written in collaboration between Chris Stout and Gareth Williams. In Birmingham on 4th, BCMG present works by Dominic Muldowney and Howard Skempton including, respectively, world premières of Smooth between sea and land and The Rime of the Ancient Mariner. Back in London, meanwhile, there is the first chance in the UK to hear James MacMilan's Women of the Apocalypse on 4th and Andrew Norman's Switch on 11th; with the world première's of James Moriarty's Windows on 6th and Magnus Lindberg's Violin Concerto No. 2 on 9th.
Full-circle, and proving that contemporary music does do Christmas, at BBC Maida Vale on 17th December is the chance to hear six world premières, all of them SATB carols selected as part of the BBC Radio 3 Carol Competition. If you can't beat them, join them.
0 comments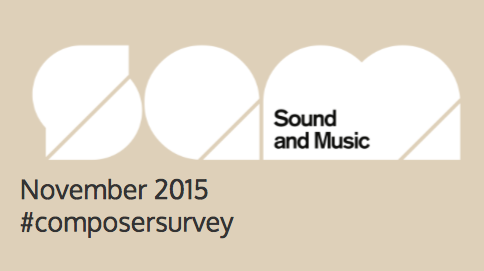 Sound and Music has just published the results of its second Composer Commissioning Survey. This year it aims to give a more international perspective, with the Australian Music Centre also providing data. Not surprisingly, it makes for grim reading. The average commission fee last year was £1392. This year it is £918. Whilst SaM are quick to point out that the two figures are 'not directly comparable' the sum is, nevertheless, 'incredibly low.'
Further analysis also reveals the disparity between what composers actually receive and what they believe is fair. Asking someone how much they should earn may seem a slightly pointless exercise; you'd think the answer would be 'as much as possible.' In the case of composers the opposite seems to be the case. On average, for example, composers suggested that a 60-minute major work should command the fee of £17,532. Such a project might take anything up to a year, so this sum does not seem avaricious. The survey does not, unfortunately, provide a direct comparison with real-world figures, but the range of fees on offer for such projects as a 'Digital Installation', 'Small', 'Medium' and 'Large scale' works are all low, ranging from £157 to only £2258. Neither do these figures include the many respondents who were commissioned but received nothing.
Other interesting, but perhaps not surprising, perspectives include: that composers believe that there is not enough time for rehearsals; that commissions seem to be fewer and worse paid over the last three years; and that, if anything, the situation in Australia is even more bleak than in the UK.
For a complete picture, head over to Sound and Music.
0 comments
I had hoped to bring you some of my thoughts on the MANCA Festival here in Nice, France. I was particularly looking forward to the two Michel Pascal premières (see my interview, below). Sadly, events conspired against this. It is, perhaps, not realised how profound an effect the attacks in Paris have had on the rest of the country. Here in Nice – about as far away from the capital as it is possible to be – three days of national mourning led to the cancellation of three days of festival events.
It must be stressed, of course, that this happened as a mark of respect, not from fear or security worries. The French people show a spirit of defiance that is remarkable. Tonight I will be attending the first big concert of the foreshortened MANCA Festival. I have no doubt that we will be perfectly safe, but, as concert-going life restarts here in France, we should take a moment to reflect on the significance of Friday's attacks, Bataclan in particular.
Whilst the choice of this venue may have been incidental – the terrorists were looking for a place where security was poor but many people were present – Daesh (also known as Islamic State), were keen to suggest otherwise. In their statement they referred to 'precisely chosen targets', which included 'the Bataclan theatre for exhibitions, where hundreds of pagans gathered for a concert of prostitution and vice.'
If it is debatable how direct an influence Daesh had in the selection of Bataclan, there is no doubt that music has always been one of its central targets, a sign, in their eyes, of the West's degeneration. In Syria earlier this year musicians were punished with 90 lashes for playing 'un-Islamic' instruments, which were also destroyed: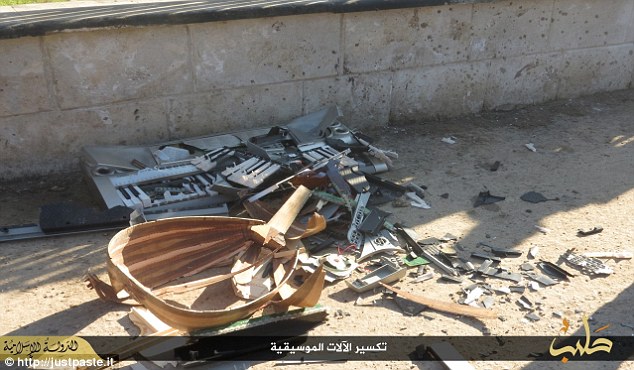 Soon afterwards, in Libya, Daesh fighters symbolically burnt a number of drums: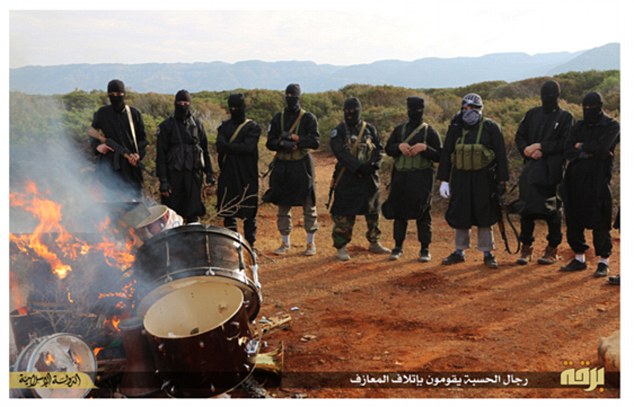 In this sense, the choice of Bataclan had extra significance. It was also an attack on a concert venue, an attack on music.

I don't expect many musicians or lovers of music see themselves as being on any kind of front line. Most of us probably try to avoid politics, except as a topic of debate or when we are complaining about the latest arts cuts. Now, however, is a good moment to remember how lucky we are to be able to ply our trade in free societies, where our creative impulses are not haunted by the spectre of masked men knocking on our doors. The freedom to express ourselves, and the freedom of others to appreciate this in our concert halls, is a sacred and beautiful thing. It must be cherished and defended.

After setting down these thoughts I came across this shocking article, which seems of particular relevance in this context. I think the video it links to speaks for itself.

0 comments

Archive
1 | ... | 4 | 5 |

6

| 7 | 8 | ... | 16 |

Concert Listings Today & Tomorrow: