Other Resources

News Archive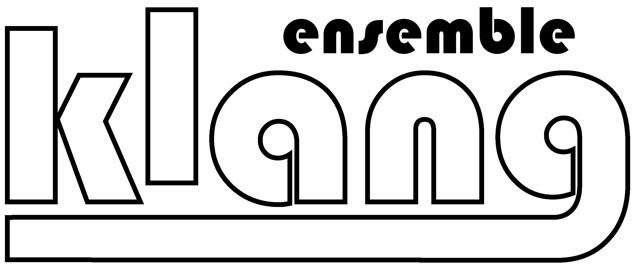 Ensemble Klang are a Dutch-based new music ensemble that have been making great waves in the Netherlands and further a field for the last few years. I have known some of the members of the group for nearly ten years now, and seen them grow as an ensemble into one of the premiere new music groups of our time. They have just released three new CDs, each disc dedicated to the music of a single composer one of which features my music. I thought it a good time to interview Pete Harden, composer, guitarist and artistic director of Ensemble Klang about the group, their background and what it's like being a new music ensemble in the 21st century.
Can you tell us a little about your background, how you got started in music, how you ended up in contemporary music?
These days I am a walking cliché: a guitar-playing composer who used to play in bands! Well, with Ensemble Klang I kind of still do play in a band.
As a child in Hampshire (UK) I was a chorister in the local Abbey choir and learnt classical guitar, switching to electric as a teenager. So my early musical experiences mixed Gregorian Chant, Nirvana and 'Switched on Bach' (one of my parents' favourite LPs!). While at university (Birmingham) I played in bands as well as new music groups before moving to the Netherlands for further studies in composition with Louis Andriessen. That was ten years ago now, and I've remained in The Hague ever since.
After finishing studies I found I had built close working relationships with performers here, I had some pieces to write, and Ensemble Klang was already busy. Looking back now, I see that I've been gradually drawing myself into a position where I can make the music that I love the most, performing it and composing it.
Tell us about how Ensemble Klang got started; how did you get involved?
All seven of us studied, more-or-less simultaneously, at the Royal Conservatoire in The Hague. We had played together within larger (up to 40-piece) new music ensembles and the group came out of a desire to form something slightly less unwieldy. Important criteria were that we would perform without a conductor, and that we would have a fixed set of performers: so we'd work more like a band or a string quartet, developing our sound and technique together so that we'd play with one musical mind.
The instrumentation of the group (2 reeds, trombone, percussion, piano/keys, guitar and a sound/electronics guy) gives us a flexibility which not only has a wide dynamic and coloristic range, but also a sound that can touch on diverse stylistic worlds: not only Dixieland, Rock, Big Band, even Jazz Fusion, but also Lachenmann, Lucier, Glass and of course Andriessen. But basically we were seven people with a serious hankering for contemporary music!
You seem to have a very hands-on approach to artistic direction. You approach composers rather than the other way around. Can you explain the reasons behind that choice and what they mean for the group?
Well, I should first say that we have worked with composers who have approached us, so I don't want to in any way discourage composers from contacting us! But you're right, we tend to make the first move.
Because of the unique instrumentation of the group we only ever play works specifically written for us. And being a chamber group we all get pretty personally involved in each project – we give everything we have to each new piece, we believe there's no point doing it otherwise. There's no one in the group who simply turns up for rehearsals: we're all in contact with the composer; involved with workshops on material at various stages of composition (depending on what's needed); and everyone mucks in with a multitude of behind-the-scenes tasks. So everyone is quite heavily invested in each piece, which means that the decisions about which composers we work with are made quite carefully.
We're also not tied to performing a certain number of programmes or concerts per year so we have the freedom to play only when we find a composer with whom we want to work, and then only presenting it when we're ready to. It sounds simple, but it's a luxurious position to be in – one that keeps all of us passionate and enthusiastic about every next concert.
We're known for working with a circle of composers of our own generation, composers with whom we're building hopefully long-lasting relationships – Peter Adriaansz, Kate Moore, Andrew Hamilton, Matt Wright, Roi Nachshon to name but a few. But we also work with composers who are already more established and whose music we adore – people like Heiner Goebbels, Tom Johnson, Phill Niblock and Louis Andriessen.
In terms of style we have no agenda. We cert


0 comments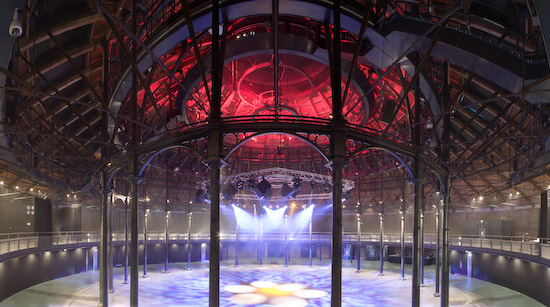 A few months ago, when the days were long and the weather warm (remember that?) Rolf Hind asked me if I would be interested in writing a piece for a concert featuring multiple pianos in London. I've been asked to participate in some odd projects but I think this one was the strangest. I think in this day and age composers have to be prepared for almost anything; the ability to be flexible is one of those extra things that still isn't taught in every school and it's a good skill to acquire. So, with that in mind I thought I'd write about my initial thought process when I started writing the piece.
So, the request with my initial thoughts in italics:
1) Six Pianos Okay, I haven't written that much for piano, but I suppose that that's not really a handicap when it comes to writing for six of them. I mean it's not as if writing for solo violin really gives one a head start when writing for string quartet.

2) Percussion: OK now we're talking! I've written a lot of percussion music.

3) Audience Participation. The audience is going to be asked to bring along percussion that they can play as part of the piece. Wow…

4) Built-In Flexibilty. It's in a huge space and the set-up might be variable. Also as it's on at the start and the end of the concert some flexibility has to be built-in. Well, now that we're at it, why not?

Of course I said yes. I love a challenge. The first thing to sort out was how to deal with six pianos. My solution was not to use too much bass; I knew that it would get muddy. I have to say that, even though I didn't know much multiple piano music my impression of it was that there was a lot of single-hand writing. There are two reasons for this, I think. First, the muddiness issue: single-hand writing just cleans up the texture. Second, because this writing adds to the sense of ensemble. It changes the idea of the piano from a self-contained entity to an instrument in an ensemble, each contributing to the overall sonority. So, the pianos are, like any other group of six instruments, a chamber ensemble. Right from the beginning I had this in mind. As a result of this, I started with the idea of having things passed around the pianos. When you have six of the same instrument this just seems idiomatic and it solidifies the idea of the chamber ensemble.
The second and third things kind of came together. I chose to have the percussionist lead the audience so that, broadly speaking, it plays what he plays. The visual aspect I thought would help keep everyone together. It also helps to create a useful visual link between what's happening on stage and what's going on in the audience.
The way to deal with the flexibility issue came from the limitation or particular feature of the ensemble. I'm always on at my students to get them to exploit instrumental limitations as compositional possibilities; it's a little obsession of mine. At first I thought that the plan might be to have six grand pianos on stage. This wasn't the case. The set-up didn't call for six grand pianos on stage but two grand pianos and four uprights. This, apart from being much more practical, adds another layer to the sound, and divides the ensemble into two. I decided to have the grands do a lot of the heavy lifting, leaving the uprights more free to share material between them. So, the grands play together as a unit and the four uprights have a more flexible interaction.
Finally the performance is taking place in The Roundhouse. I had heard tales of this legendary venue, but hadn't seen it since it reopened. I really had to see the space before starting the write. It's really remarkable both visually and acoustically.
In the end I decided to try to project the inherent resonance of the pianos into the space. In many ways that became the theme of the piece: the piece is in three main sections each being in a state of flux. One way or another they each become more resonant. In the end, it was a strange but fun piece to write. It took a lot of strategising and working out logistics, but that became part of the piece. Having been to the first rehearsal I'm happy to say that things are sounding good. If you'd like to see for yourself, the piece is on in the Roundhouse, London this Sunday, January 31st at 8pm and will be broadcast live online. If you do come, don't forget to bring along some percussion.
0 comments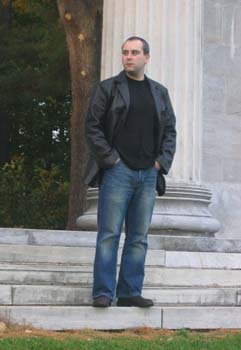 I've been thinking about creative tools and strategies recently. This is a result of starting to teach composition at Peabody and because for the last few months I have been writing about my creative process on Twitter. The latter involves me giving status reports and various insights as I write my new piece for the Bang On a Can All-Stars, and has been quite revealing to me if not a little daunting. So, with all this in mind, I thought I'd pass on some tips, tools and strategies that I've either picked up from my teachers or have developed over the last few years.
First, I think it's very important to write everything down, especially when you start writing a piece. The 'blank sheet of paper' phenomenon is well known to writers and composers and it's something that I try to avoid at all costs. So, I just write everything down, even if I know sometimes what I'm writing is a terrible idea. I have a notebook for verbal ideas, a manuscript sketchbook for musical ideas and sheets of A3 manuscript for larger ideas. I write things down in each. It's a bit of a weird system but I tend to divide my initial writing between the large manuscript and the notebook for a while and then once I'm into ideas I work them out in the sketchbook. Anyway, the important thing is to get everything down. I have a rule: if isn't down on paper, it isn't an idea.
The second thing is to play with your ideas. Try anything out, even if you know it won't work. Especially if it won't work, as that's when mistakes are made and I'm sure that mistakes are responsible for a large amount of good, interesting music. Remember that act of composition is not a performance it's a process. Don't be afraid to play around with things. Composition at its best is like a sand pit. If you're lucky enough to be doing it, then you should play with your ideas. Turn things around, try and write the exact opposite of what you just wrote, rescore things, add silence, take silences away, anything that enables you to take hold of your ideas.
The third thing is to listen. As a composer your life involves listening. You should go to concerts and lap-up recordings of all sorts of things. I encourage my students to spend some time each day listening to new things, to engage the ear and the brain. But you should also listen to what you're writing. When I first started studying composition, listening to playback from Sibelius or Finale was taboo, it was seen as almost tantamount to cheating. I'm not sure why as it isn't really that different to playing things on the piano. I think this attitude has changed. Certainly most of the composers I know listen to playback because it is a useful tool. It isn't the be-all-and-end-all, and it shouldn't be used as a crutch but it does enable you to step back from you music. Anything that helps you to do that is a good thing, in my opinion. Besides, as a colleague said recently, it's not as if you get a prize when you get your piece played and you composed the whole thing without once using playback!
The fourth thing is to be organised with your work and with your work method. This comes down to a few things:
1) Don't bite off more than you can chew. Things can get very daunting very quickly if you don't break things down into their component parts and set yourself small tasks. You should always try to have a good sense of the whole, but, as you can't write the whole thing in one sitting, once you have that sense, just work on small tasks for a while.
2) Don't throw sketches away, even the things that didn't work. Revisit them. You may well find with a fresh perspective that there's something there. If you don't find that, try to understand why something doesn't work. That can be a valuable lesson. Go back and look at your initial sketches. I've lost count of the amount of times that I've gone back to look at my initial sketch only to find some compositional nugget scrawled on the corner of a page that has become the key that unlocks the piece.
3) This is a little thing, but something that I find quite useful: When you finish for the day, leave a little something undone. Nothing that requires a half hour of trying to figure out what you were doing, but something that you need to fix the next day. That way you'll start up working again more easily.
The fifth and final thing is the use of external creativity tools, something that gets the creative juices flowing, beyond the musical sphere. Some composers read, some go to art galleries, some watch movies, some go for long walks. I suppose I do my combination of all of those but there are things to help that you can find from the comfort of your own work desk. One thing that a friend sent to me recently I haven't really used, but I'll pass it on as something that might be quite useful: Brain Eno and Peter Schmidt's "Oblique Strategies". They started life as cards in a pack for use when ideas were at a premium in the studio. You can buy a new edition of the cards, but you can also find them online, here for example: http://www.joshharrison.net/oblique-strategies/
That's pretty much it. The creative process is a strange thing and so many things happen along to way to give the impression of randomness but you can control some of the variables. Every composer has his or her own way of working, but most composers that I've spoken to do some variation of the above. There will always be emotional highs and lows along the way, just remember that everyone goes through this. That's part and parcel of the creative process and you can mitigate some of it by trying some of the methods above. If you're in the throws of creative depression and you want to make yourself feel better, just take a look at Beethoven's sketches. If trial and error and frustration are good enough for Beethoven, they're good enough for me.
1 comment
Concert Listings Today & Tomorrow: