Other Resources

News Archive
The Fidelio Trio has become one of the leading piano trios in the UK over the last few years. Robert Fokkens asks them about their commitment to contemporary music and how this informs their performances of older music.
Robert Fokkens: All three of you are very busy and experienced performers, with a particular reputation for contemporary music. What drew you to contemporary music initially, and what do you enjoy most about working on new pieces?

Fidelio Trio: The trio began life playing (like most ensembles) classical chamber music repertoire – however for our Purcell Room debut in 1996 we were introduced to Toru Takemitsu's Between Tides which we gave the UK premiere of. We quickly realised we had a particular affinity with the music of today and much enjoyed the collaborative process with living composers. We also realised that there is a huge variety of diverse new music that needed to be programmed.

RF: Working with composers is often a mixed blessing for a performer. Has working regularly with composers changed the way you approach music in general? What do you enjoy most and least about the relationship between composers and performers?
FT: One of the most rewarding aspects of playing new music is the collaborative process between composer and performer. There is nothing more exciting than seeing a new work for the first time that has been conceived for the given performers and then taking it on the next step of the journey ie. into the concert hall. The shared creative experience forms an indelible bond between performer and composer which has a lasting effect on the interpretation. It can also be just as exciting to work with a composer and a piece that wasn't written for you but through the rehearsal process both parties start to hear new angles and possibilities in the work.
Of course the performers do need space sometimes, it's never wise to have the composer at a first rehearsal- they will have been living with that piece for months where as the performers are barely on first name terms with it and need time to feel their way in to the language!

RF: Despite the trio's reputation for performances of contemporary music, I know that you are all very comfortable with a broad range of repertoire. How do you feel about programming new or twentieth-century work alongside pre-twentieth century repertoire?

FT: We often play more traditional repertoire (which for us can be Ravel or Schoenberg) alongside newer music which can compliment the contemporary angle to the programmes well. The old idea of 'sandwiching' a piece of new music between classical or romantic repertoire certainly doesn't always work as the new piece (if performed well enough with total conviction by the performers) should stand alone beside older repertoire. We recently performed a series of concerts in Dublin that featured each of Schumann's impeccable piano trios alongside new pieces for us by Irish composers. This process seemed to work well and the feedback from the audiences was extremely positive in how they listened to both the new pieces and the Schumann. This has lead us to seriously think about what classical repertoire we should play alongside new music. However, it is also important to introduce audiences to solely new music concerts and never feel the need to be apolgetic about this. We programme new works from very different aesthetic view points as the new music world is already a tiny place and alienating audiences should never be the case with performers of this repertoire!

RF: You are performing for the ACF's Soundings 2010 this Wednesday at the Forge in Camden, London. How long have you been involved with this series, and how did you first come to work with the ACF?
FT: We first worked with the Austrian Cultural Forum in 2005 when Soundings was still a relatively young series and Joe Cutler and Johannes Maria Staud were particularly involved in the choosing of repertoire and inviting the other composers to participate. We have been involved increasingly over the years and since 2008 Mary has been curator, working closely with Andrea Rauter in seeking out and balancing the composers for the UK and Austria and the works to be performed. As a trio, we are very much now associated with the ACF and are Soundings Ensemble in Residence. This has resulted in a number of new works being written for us and our Wigmore Hall debut in December 2009 (in a programme of Ed Bennett, Luke Bedford, Thomas Larcher, Johannes Maria Staud and the fantastic arrangement of Verklarte Nacht by Eduard Steuermann). Every year Mary and Andrea work to refresh and bring new ideas and formats to the week of workshops and concerts and it now is a firmly established series in the London music calendar.

RF: Soundings brings composers from Austria and the UK together for workshops and concerts each year. Have you noticed any particular national differences between the composers, their music and their approach to composition, or is it very much down to the individual composer?

FT: What is clear to us is that yes indeed, composers are all individual. However, one point that seems to recur every year in discussions and conversations is that, in Austria in general, composers are afforded more time with the musicians they are working with – and in relation to this, composers in the UK are accustomed to working with musicians who are excellent sight-readers and fast learners and so become very time efficient in their rehearsals. There also seems to be more of what you might call an 'extremely quiet school' present in Austrian music circles, more than in the UK. But the workshops and concerts every year result in a great variety of new and exciting works.
RF: What other big projects are you currently working on?
FT: We are really excited to be making our USA debut next February (2011) with two concerts at Symphony Space New York City working closely with two very different American composers – Charles Wuorinen and Evan Ziporyn. Later next year we will tour Southern Africa. On the CD front our next release in February 2011 will be Michael Nyman's Complete Piano Trios for MN Records and also we begin recording our first album for Naxos of music by Schoenberg, Korngold & Zemlinsky. Forthcoming commissions include new pieces from Stephen Gardener, Alasdair Nicholson and Gavin Higgins.
The Fidelio Trio (Darragh Morgan, violin; Robin Michael, cello; Mary Dullea, piano) perform with Lore Lixenberg (mezzo soprano), Patricia Rozario (soprano), Rowland Sutherland (flute) and Gerald Davidson (speaker) for Soundings IX.
At The Forge (3-7 Delancey Street, London, NW1 7NL on Wednesday 24 November. Presented by the Austrian Cultural Forum.
www.fideliotrio.com
www.soundings.co.uk
www.forgevenue.org
0 comments
Low-flute specialist Carla Rees has been running rarescale since 2003, championing new chamber music for alto and bass flutes. With their Premiere Series 2010 starting on Saturday 18 September at Shoreditch Church in London, I asked her to tell us more about what rarescale do, and how composers can get involved with their work.
RF: rarescale has been around for a number of years, energetically championing new music by a very broad range of composers. For those readers who haven't come into contact with you, who are rarescale, and what is your mission?
CR: We are a chamber music ensemble with flexible instrumentation, which specialises in music using alto and bass flute. I began working to develop repertoire for low flutes and received pieces for a wide range of chamber music combinations, so I wanted a group with flexible instrumentation which could build programmes around the works rather than developing a narrow repertoire with limited instrumentation. I am passionate about the alto and bass flute and they have a lot of potential within a solo and chamber music context, so my aim is to work with composers to develop as wide a repertoire as possible. rarescale is a registered charity, and one of our aims is to educate composers in terms of how to write successfully for these instruments, as well as doing what we can to promote their works.
RF: Can you tell us more about the quarter-tone flutes you play? Who makes them, and how common are they? What draws you to them?
CR: My instruments are made by Eva Kingma in the Netherlands. They have full quarter tone system key work and are capable of achieving a full range of quarter tones without compromising tone colour. They are still relatively rare instruments – the alto was made in 2000 and is the first of its kind, although there are a few others around now, and the bass was made in 2007 and is the first with an upright design, which means the weight of the instrument is taken up by the floor rather than my arms! C flutes are now being made with the quarter tone system by two different makers and are becoming a little more common. It's a fantastic design, because the extra keys don't get in the way of standard playing – I'd use my quarter tone instruments for Bach or Mozart, just as much as I would for contemporary music. They offer a wide range of possibilities for alternative fingerings, timbral trills and contemporary techniques (especially multiphonics) and are incredibly versatile with microtonal tunings too. On top of that, they are very well made and have a beautiful tone and response.
RF: In the past, you had a remarkable open call for new works, through which you undertook to try to premiere any works with suitable scoring which were sent to you. Is the call still open, and are there any restrictions or guidelines about sending in scores?
CR: The call for scores is still open. I've received around 600 pieces since rarescale was founded in 2003, and on average I receive one new piece a week. As a result of that, I have to be selective about what we can perform, but I learn every piece I am sent, and it goes into the database so that it can be considered for a particular performance opportunity. I tend to build programmes around instrumentation, so it can sometimes take a while before we have enough pieces to justify including a certain instrument in one of the concerts, but I programme as many of the pieces that are up to standard as I can. Generally speaking, we rarely use more than 4 (or at a push) 5 players in a concert, for financial reasons, more than anything, and it is always easiest to programme works for alto or bass flute solo or with electronics or guitar. Other core instruments are soprano, bass clarinet, cor anglais and piano, but I am willing to accept music for any combination. I prefer to receive scores as PDFs or Sibelius files by email, and I am more than happy to receive a very wide range of compositional styles – I am trying to build a repertoire for the instruments, so variety is essential. This means the works need not include the full capabilities of the quarter tone system instruments, and I will also consider works which are suitable for educational use; I run masterclass courses for alto and bass flute players so I am also always on the look out for works my students can play.
RF: Saturday 18 September sees the first concert in rarescale's Premiere Series 2010. Can you tell us more about the series, and in particular Saturday's concert? What other performances and projects do you have coming up?
CR: We hold the Premiere Series every year, in Shoreditch Church. We usually do two or three concerts every autumn (this year there are two) which we use as a platform for some of the new works received during the year. The first concert (on 18th) is for alto/bass flute, soprano, bass clarinet and electronics, and we're playing a range of new pieces and second performances, including by Michael Oliva, Rob Fokkens, Scott Wilson, Thomas Simaku, Jay Batzner and Kaja Bjorntvedt. We also usually include something by a well-known composer, and this concert, Rosie Coad will be performing La Fabbrica Illuminata by Nono, which is a fantastic piece for soprano and electronics. The second concert, on 6th November, is for alto flute, guitar and electronics, and includes pieces by Claes Biehl, Elizabeth Winters and David Bennett Thomas. In place of a third concert in this year's series, we'll be performing the premiere of Michael Oliva's Requiem at St Albans Abbey on 20th November, with the fantastic chamber choir, Mosaic, under Nicholas Robinson. The piece is scored for choir, organ, alto flute and electronics. Also coming up is our 2011 masterclass course on the Isle of Skye, which has both an electroacoustic composition masterclass course, led by Michael Oliva, and a composers retreat, to enable composers to come and work in an inspirational environment and to meet other composers and some of the rarescale players.
Weblinks:
0 comments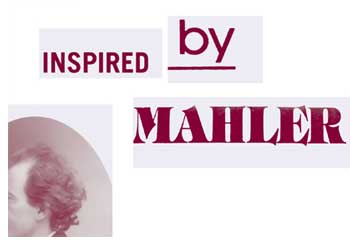 Being a composer can be an interesting experience when it comes to performances. Quite often, once a piece is off our desk and in the hands of whoever is kind, brave or foolish enough to want to perform it, there is a sense that we are ever so slightly (or, indeed, completely) superfluous to proceedings. We may be invited to the performance - for that glorious smile and wave moment - and, when unavoidable, a final rehearsal. But I can't shake the nagging thought that our presence is too often really just for show - a rubber stamp for the performance, an added (if questionable) thrill for the rest of the audience, or perhaps even a public buck-passing for the performers ("if you didn't like it, talk to HIM/HER"...).
However, every now and then, an event comes along which turns this all on its head, an event where everything is arranged to let us composers know - or at least make us feel - that someone really does want to know what we think about our music.
So I'm very fortunate this year to have been asked to take part in Soundings, an annual event set up and run by Andrea Rauter of the Austrian Cultural Forum London. Started in 2004, Soundings brings together 6 composers - three each from the UK (or at least based here) and Austria - and some of the UK's top performers at the Austrian Cultural Forum in South Kensington for a week. During the week, the performers have open rehearsals with the composers; the composers get to talk about their work, both in formal presentations and over lunch; various eminent musical personalities are invited to discuss new music - again, both formally and informally; and two concerts of music by the resident composers are presented. In a situation like this, the composers have the opportunity to work intensively with the performers to develop performances that are truly collaborative, they get to know one anothers' work intimately and exchange ideas, and the audiences have an opportunity to hear carefully prepared performances in a friendly, serious but relaxed atmosphere.
This year, pianist Mary Dullea has curated two concerts in which the Fidelio Trio (Darragh Morgan, violin; Robin Michael, cello; Mary Dullea, piano), soprano Patricia Rozario, mezzo-soprano Loré Lixenberg, flautist Rowland Sutherland, clarinettist Tom Lessels and speaker Gerald Davidson perform music by myself (Robert Fokkens), Ian Vine, Emily Howard, Elisabeth Harnick, Stephan Maria Karl and Gerhard Krammer. The theme of the week is "Inspired by Mahler" - taking into account the great Austrian composer's 150th birthday. Other events during the week include presentations by the composers, and discussions with Gillian Moore (South Bank Centre), Clarke Rundell (RNCM, Ensemble 10/10), Matthias Lošek (Wien Modern), and broadcaster Annette Moreau.
The main events of Soundings VIII - the two concerts - are on Wednesday 12 and Thursday 13 May at the ACF London (28 Rutland Gate, London SW7 1PQ). So if you'd like to hear some interesting new music presented by excellent performers next week - and see some contented composers into the bargain - join us next week in South Kensington.
0 comments
Concert Listings Today & Tomorrow: