C:T talks to Bill Bankes-Jones, artistic director of Tête à Tête. The company has produced three highly acclaimed shows of new opera, and is currently developing a new full length piece with composer Julian Grant.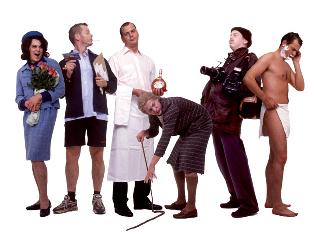 Tête à Tête's show Six Pack

Tell us how Tête à Tête began.



In 1997 I had left ENO as a staff director, feeling very ground down creatively. A former colleague told me about a tremendous opera festival at Battersea Arts Centre, where she was planning a show featuring a live dolphin.

I at once wrote to Tom Morris, director of the BAC and the festival; I got a phone call the following morning saying could I come in at 9 the subsequent morning to talk about it. Unprecedented. Things happening so quickly, I went into that meeting with no pre-conceived ideas.

Having established that Tom essentially wanted to offer his resources and support to artists to do whatever they like. So I improvised. Having just directed part of Fledermaus at the Royal College of Music and loved it, and being very interested always in breaking down barriers of space, I said very much off the cuff that i would like to do Fledermaus in a very small space so that for act II we could take away the audiences chairs and throw a genuine party. And indeed we did; with unlimited free champagne, the run ended with queues for returns forming at lunchtime, and audiences dancing their way home down lavender hill.

We came out the other end finding we had a company (we being old friend and administrator Katie Price, and conductor introduced by Tom Morris ORlando Jopling.) We also had a very loyal audience base, who were up for surprises and prepared to take risks with us. So we decided to take the plunge into commissioned opera, the result being Shorts.



What previous operas have you produced/directed/written?



Me? In all my work in all media (radio, theatre, musicals, community work) I have always been especially interested in new writing. As far as Opera goes, I was involved with most new commissions during my time as staff director at ENO, including the early days of Almeida Opera, and directed the Seven Deadly Sins, the ENO Studio leaving present to Peter Jonas, David Pountney and Mark Elder, featuring the work of Colin and David Matthews, Robin Holloway, Jonathan Dove, Julian Grant, Jeremy Sams and Alec Roth.

For Tête à Tête we have commissioned Shorts, 5 new operas with incidental music (so six composers), of which I wrote the libretto for Seven Tons of Dung with composer David Bruce, Six-Pack, six new operas by six composers and librettists, again including David Bruce and myself, and Family Matters, one story, six composers. I also directed operas by Errolyn Wallen, Dominique le Gendre and Clement Ishmael for ROH2 & Nitro's A NITRO AT THE OPERA, have adapted or translated a number of operas, and jointly edited an opera by Vivaldi.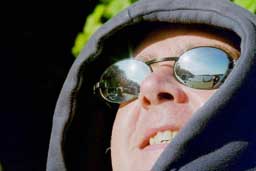 Bill Bankes Jones

How do you find your composers?



With Tete a Tete, differently each time. For Shorts, Orlando Jopling and I contacted everyone we could thing of for recommendations, and ploughed through over a hundred to choose the final six, looking for composers with an underexploited theatrical talent whose music we thought would work together.

The process for six-pack was broadly similar, working with music director Stuart Stratford and co-producer ENO Studio; For Family Matters, I moved into Tom Morris' office at bac for 3 weeks, and we jointly ploughed through all the material we had been sent, solicited more recommendations, and listened to a mountain of stuff! (Tom was at the same time looking for composers to work on Newsnight the Opera.) Composers are very welcome to send material in, though a response may take two years or more, as trawls for composers are by project rather than a regular operation.



What excites you about a new composer's work?



Well I've already said, partly; for opera commissions, underexploited theatricality, by which I mean composers who are passionate about theatre, this passion being manifest in their work. Also, honesty, directness and sincerity of expression is CRUCIAL.



What turns you right off and why?



"Originality" for its own sake is very very off-putting. YOU KNOW WHO YOU ARE!!! Really we've come through the century of experiments and iconoclasm, and it's time again to make great music from the heart that speaks to everyone. Otherwise, "classical" music is going to die very soon.



What are the best things about working with a new composer?



Well this should be a very deep, complex process, so this is a bit of a simplistic question, like saying "what are the best things about being a wife?" or similar - it changes with each person. I do feel it's really important to have a deep and complex process of collaboration - there is a terrible lack of process with many commissions (though things are improving) which is unfair on both composers and audiences. Of course, the first sight of new stuff is tremendously exciting, as is discovering the pieces authors hadn't realised they had written!



...and worst?



same answer!



How does the director-composer relationship tend to work?



Well almost the same answer again. "How do marriages tend to work?" Ideally, with a great deal of mutual understanding, communication, some confrontation, plenty of provocation and stimulation, all hopefully both ways. a very different answer i was once given is: "the librettist's job is to inspire the composer, the composer's to inspire the director and conductor, the conductor & director's to inspire the company, and the company's job to inspire the audience." very elegant, and hard to argue with, though often forgotten i think.




How could it improve?



"how could marriages improve?"... most of all, companies everywhere giving this relationship enough time and resources to flourish.



Who are your favourite composers and why?



Bach, Debussy, Messiaen, Puccini, Mozart, Vivaldi, Handel, Janacek, Rimsky-Korsakov, Rossini, Prokovief, everyone living........



What's the best project you've been involved in?



The next one!




---


For more info on Tête à Tête visit http://www.nataliesteedproductions.co.uk/tete-a-tete/TeteATete.html


Interview by Composition:Today © Copyright 2004-2022



Comments by other Members