Other Resources

News Archive
George Benjamin
Gavin Thomas introduces the work of George Benjamin (1960–).
Overview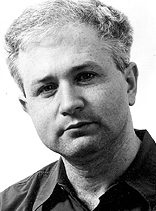 We are disappointed when our prodigies turn out to be less prolific than they are prodigious, but in George Benjamin's case disappointment fades in the face of painstakingly consummate craftsmanship.

In seeking different techniques for every piece, Benjamin eschews reach-me-down grids and systems, and though composing seems not to have become easier as he gets older, there is no sense, in listening to his music, of grinding labour, only of a sensuous delight in organizing sound.

Benjamin began composing at the age of 9, showing such early signs of musical precociosity than by the age of just 14 he was commuting to France to study composition at the Paris Conservatoire with Olivier Messiaen (and also piano with Messiaen's wife, Yvonne Loriod).

For a whole year, study with Messiaen consisted solely of writing thousands of chords, exploring the nuances and possibilities of harmony, a discipline which bore fruit in his Piano Sonata of 1978, a work which already announces Benjamin's natural affinity with French music, and his characteristic love of rich and unusually coloured sonorities.

In 1980 he became the youngest composer to have a work – Ringed by the Flat Horizon – performed at the BBC Promenade Concerts. The appearance soon afterwards of A Mind of Winter (1981) and At First Light (1982), two of the most magical works of the 1980s by any composer, announced, it seemed, the coming of a major new talent.

Instead, a long period of creative near-silence ensued – almost as if, following the spontaneous musical outpourings of his first works Benjamin had realized (as he himself has said) that "sound is lovely, but unless it is somehow more than itself, it's of no interest".

Benjamin returned to Paris to work at Pierre Boulez's music research centre IRCAM. The result of this second Parisian sojourn, Antara, finally unveiled in 1987, marked a new departure, with its adroit electronic manipulation of the sound of Peruvian panpipes, accompanied by an unlikely instrumental ensemble of flutes, trombones, strings and two anvils.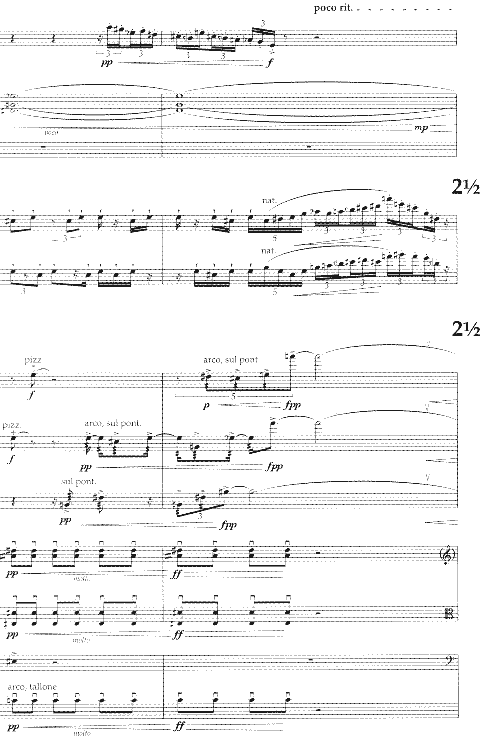 Extract from George Benjamin's Antara © Faber & Faber



The encounter with computers and electronics was not to be pursued, however. Instead, Benjamin's next work, Upon Silence (1990), looked back into the pages of musical history for its instrumental line up, using a viol consort to accompany a setting for soprano of W. B. Yeats' poem "The Long-Legged Fly".

The sudden switch from computers to period instruments was easily explained in the context of Benjamin's constant search for fresh musical sonorities; more disquieting was the fact that, by 1993, the most naturally gifted of young British composers had written barely half an hour of music in an entire decade.

The first signs of Benjamin's escape from what was coming to appear an interminable creative impasse was signalled, in 1993, with the orchestral work Sudden Time, which takes up and extends a preoccupation of Upon Silence – namely, the contrast between the elasticity of "dream time" and the more rapid motion of "real time".

This was followed in 1995 by Three Inventions, in which Benjamin's hard-won musical rebirth revealed itself in music of strikingly fresh expressive and dramatic force, The appearance in the next two years of the Tempest-inspired Sometime Voices, for baritone, chorus and orchestra, and Viola, Viola for (self-evidently) two violas, gave further evidence of Benjamin's new-found fluency – one which reveals an ever-developing assurance that promises great, if not numerous, things for the future.



Article and review pages originally published in The Rough Guide to Classical Music