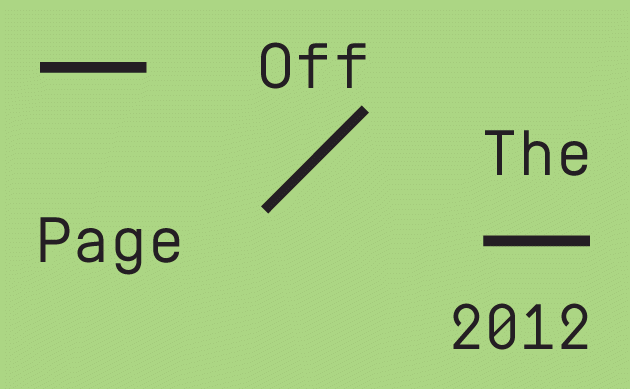 A slightly different look to the concert round-up this month. Some will notice that the information here is presented in a very similar way to CT's own concert listings page. The plan is, from next month, to post the information there instead. I will write a blog indicating when the page has been updated. This will then become the hub for all those looking for contemporary music concerts.
Members are, of course, encouraged to post concert information there too. Alternatively, if you have suggestions for inclusion, do get in touch.
| | |
| --- | --- |
| 1st | Debussy Danse sacrée et danse profane, Sonata for Cello and Piano, Chansons Bilitis, Sonata for Violin and Piano, Sonata for Flute, Viola and Harp. Michael Tilson Thomas, LSO St. Luke's. Barbican, London. |
| | Stravinsky Histoire du soldat; various Bruch. Contrasten Trio. Concertgebouw, Amsterdam. |
| 2nd | Debussy Danse sacrée et danse profane; Weil/Brecht Seven Deadly Sins; Debussy orch Holloway En Blanc et Noir; Debussy La mer. Michael Tilson Thomas, LSO. Barbican, London. |
| | Welsh Composers' Showcase final concert. Hoddinott Hall, Cardiff Bay. |
| 3rd | Stravinsky The Soldier's Tale. Janine Jansen, Samuel West et al. Wigmore Hall, London. |
| | Alexander Goehr Adagio (Self-portrait); Britten Our Hunting Fathers; Friedrich Cerha Vienna Kaleidoscope; HK Gruber Northwind Pictures (UK première). HK Gruber, BBC Philharmonic. The Bridgewater Hall, Manchester. |
| | Judith Weir Musicians Wrestle Everywhere; Seán Clancy Findetotenlieder (world première); Gerald Barry Feldmann's Sixpenny Editions; Gérard Grisey Quatre Chants pour franchir le seuil. Clement Power, BCMG. CBSO centre, Birmingham. |
| Sun 5th | Philip Glass Three Songs, The Grid from Koyaanisqatsi; James McCarthy 17 Days (world première). David Temple, Crouch End Festival Chorus. Barbican, London. |
| | Kurtág Intermezzi; various Brahms. Llyr Williams (piano), Jane Atkins (clarinet), Maximiliano Martín. Queen's Hall, Edinburgh. |
| | Stockhausen Klavierstück IX; Villa-Lobos Rudepoema. March-André Hamelin (piano). Wigmore Hall, London. |
| 6th | Stravinsky, Symphony in Three Movements; Ravel Daphnis and Chloé Suite no. 2; Beethoven Violin Concerto. Alan Gilbert, New York Philharmonic. Salle Pleyel, Paris. |
| | Cheryl Frances-Hoad Five Rackets for Trio Relay; Schubert and Ravel. The Lawson Trio. The Bridgewater Hall, Manchester. |
| 7th | Magnus Lindberg Feria; Bartok Concerto No. 2 for piano; Prokofiev Symphony No. 5. Alan Gilbert, New York Philharmonic. Salle Pleyel, Paris. |
| 9th | John Adams The Chairman Dances; Bernstein Three Dance Episodes from On the Town, Prelude, Fugue and Riffs (orch Foss); Copland Clarinet Concerto; Milhaud La creation du monde; Ellington (orch Henderson) Harlem. Kristjan Järvi, LSO. Barbican, London. |
| | Thomas Wilson St. Hentigern Suite; Shostakovich Cello Concerto No. 1; Borodin Symphony No. 1. Martyn Brabbins, BBCSSO. City Hall, Candleriggs, Glasgow. |
| | Bartók Four Orchestral Pieces; Debussy Images; Beethoven Piano Concerto No. 3. Edward Gardner, CBSO. Symphony Hall, Birmingham. |
| | Florence Baschet La Muette (première); Györgi Ligeti Piano Études, Book One; Gilbert Amy Cors et cris (première). Laurent Cuniot TM+ ensemble. IRCAM, Pompidou Centre, Paris. |
| 10th | Rebecca Saunders Violin Concerto (UK première), Dvorak and Tchaikovsky. Lionel Bringuier, Carol Widmann (violin), BBCSO. Barbican, London. |
| | Peninsula Arts Contemporary Music Festival (continues until 12th). Full programme available here. Plymouth University. |
| Sat 11th | Portrait of Olga Neuwirth Five Daily Miniatures (UK première), …miramodo multiplo… (UK première of ensemble version), Hommage à Klaus Nomi (UK première). Garry Walker/Gerry Cornelius, London Sinfonietta. Queen Elizabeth Hall, Southbank Centre, London. |
| | Germanus Fetus' Voyage (world première); Thomas Larcher Böse Zellen (Netherlands Première). Reinbert de Leeuw, Radio Kamer Philharmonic. Concertgebouw, Amsterdam. |
| Sun 12th | Nonclassical present: Consortium5 (recorder group specializing in contemporary music). Troy Bar, 10 Hoxton Street, London. |
| 17th | Thomas Adès Polaris (UK première); Stravinsky Symphony in Three Movements; Ravel Daphnis and Chloe Suite (no.2). Alan Gilbert, New York Philharmonic. Barbican, London. |
| | Jack White Digital Dust (world première); Yuko Ohara Kaleidoscope (world première); Laura Bowler irresistible demands of the flesh (world première); Linda Buckley Chiyo (UK première); Richard Causton Between Two Waves of the Sea. BBCSO, Garry Walker. BBC Maida Vale Studio, London. |
| | Stravinsky Divertimento. Christian Mason Learning Self-Modulation (Netherlands première); Xanakis Dikhthas. Carolin Widmann (violin), Simon Lepper (piano). Concertgebouw, Amsterdam. |
| | Schoenberg Five Pieces for Orchestra, Concerto for Violin and Orchestra. Peter Eötvös, ORF RSO Vienna. Musikverein, Vienna. |
| Sat 18th | Magnus Lindberg Feria; Bartok Piano Concerto No. 2; Prokofiev Symphony No. 5. Alan Gilbert, New York Philharmonic. Barbican, London. |
| Sun 19th | Copland Appalachian Spring Suite; André Previn Concerto for Violin, Viola and Orchestra; John Harbison Symphony No. 3. André Previn, LSO. Barbican, London. |
| | Matthias Pintscher Ex Nihilo (world première); Mendelssohn and Brahms. BBCSSO, Mathias Pintscher. City Hall, Candleriggs, Glasgow. |
| | Luke Bedford Wonderful Two-Headed Nightingale (world première); Alwyn, Haydn and Mozart. Scottish Ensemble. Queen's Hall, Edinburgh. |
| 20th | André Previn Trio No. 2 in B flat major; Mozart and Mendelssohn. André Previn, Anne-Sophie Mutter (violin). Barbican, London. |
| 21st | Ligeti Études; Chopin and Bach. Danny Driver (piano). Wigmore Hall, London. |
| 22nd | Stravinsky Le Baiser de la Fée Divertimento for Orchestra; Tomasi Concerto for Trumpet and Orchestra; Tchaikovsky. Hans Graf, Vienna Symphony Orchestra. Musikverein, Vienna. |
| 23rd | Franco Donatoni Cadeau; Bernhard Gander take nine (première); Marc Monnet Bosse, crane rasé, nez crochu. Hidéki Nagano, Dimitri Vassilakis (pianos), Ensemble Intercontemporain. IRCAM, Pompidou Centre, Paris. |
| 24th | Sibelius Symphony No. 4; Prokofiev Piano Concerto No. 1; Stravinsky Petrushka. Kirill Karabits, BBCSO. Barbican, London. |
| | Off the Page (continues until 26th). The UK's only literary festival devoted to music and audio culture. See here for full programme. Produced by Sound and Music. The Playhouse Theatre, Whitstable. |
| Sat 25th | John Adams Death of Klinghoffer. Baldur Brönimann, ENO. London Coliseum. |
| Sun 28th | Britten, A Midsummer Night's Dream. Stephen Barlow, Guildhall School of Music. Barbican Theatre, London. |
| | John Adams Death of Klinghoffer. Baldur Brönimann, ENO. London Coliseum. |
0 comments
I often wax lyrical about Spotify on this blog. What makes a resource like this different from the radio is that one can choose what and when to listen, either at a flat rate or for free. So what are the other 'on-demand' options for those interested in new music?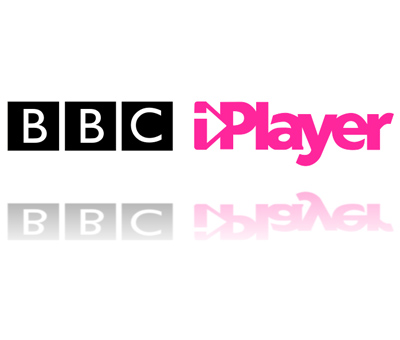 The obvious starting point is BBC iPlayer. A large proportion of Radio 3's output is made available for a week after the original transmission on the iPlayer website. There are also apps available for both Android and iOS. The service is especially useful since many of the most interesting live broadcasts such as the Proms happen at a time when musicians are, of necessity, not at home, i.e. in the evening. Other programmes such Hear and Now, the station's regular programme about contemporary music, are on at unsociable times.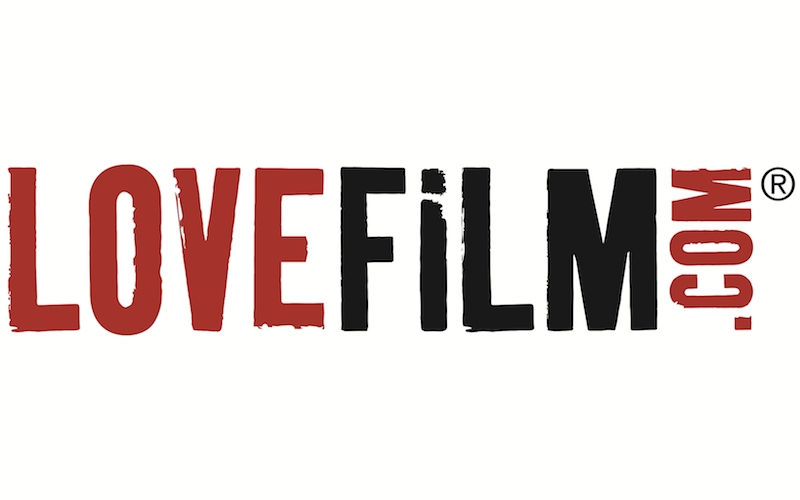 A less obvious source for new (well, newish) music is Lovefilm. I've been a member of the site for a couple of years now. Apart from enjoying the occasional Hollywood blockbuster, I've also rented some interesting music DVDs from its collection. You won't get really esoteric titles, but they've got for example, a good selection of Benjamin Britten DVDs, operas by Janacek, Berg, Stravinsky and Schoenberg and various concerts (though the emphasis does tend to be on early twentieth-century repertoire). There are also some interesting documentaries, including: Phase to Face, featuring the music of Steve Reich; a DVD of Pierre Boulez in rehearsal; and A Portrait of Philip in Twelve Parts, featuring Philip Glass. This last DVD is also available to watch instantly online as part of your subscription (if you pay at least £5.99 per month). There are also a significant number of other watch instantly music titles. Whilst these largely feature popular music, many will be of interest to CT members. They include, for example, a number of concerts from the Montreux Jazz Festival; Screaming Masterpiece, a survey of the Icelandic music scene including Björk and others; and documentaries featuring George Harrison and Marc Bolan.
There are other online sources worth investigating too. Video repositories such as YouTube and Vimeo are obvious enough, though the breadth of their content is a barrier to browsing. A better starting place would be the excellent The Rambler blog by Tim Rutherford-Johnson. His latest post, for example, lists a number of YouTube new music recordings with scores.
Some festivals are also starting to put up videos of concerts on their websites. One of the best examples of this is Tête à Tête. Their 'The Operas Online' page contains productions from the 2007-2011 festivals as well as other productions with which they were associated. The Manchester Festival also offers a multimedia page where one can see highlights from the festival, though the excerpts are mostly short and incomplete. More in the spirit of Tête à Tête, is the multimedia page of the Huddersfield Contemporary Music Festival. It contains documentaries, interviews and some concerts from the festival including: a portrait of Bent Sorenson; several interviews with experimental pianist Philip Thomas; Mortuos Plango, Vivos Voco, an audiovisual installation of the famous work by Jonathan Harvey with Visual Kitchen; and Surfaces, a collaboration between James Saunders and Simon Limbrick.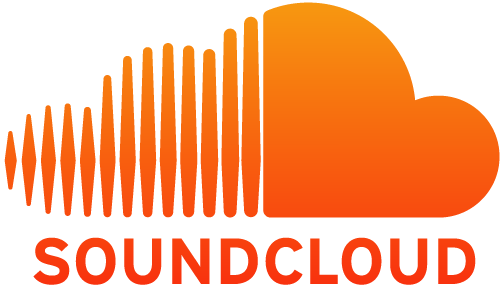 Individual ensembles are also beginning to make their work available via the web. The Metropolis Ensemble from NYC, for example, has all of their past concerts on their website arranged by composer, concert, soloist or year of performance. The same applies to the British ensemble Chroma, who store a large number of performances on Soundcloud. That site is itself becoming an increasingly popular way for composers to share their music. For those who like such things, they also provide a Facebook-linked social experience as well a number of apps for various devices. A similarly useful site in the US is InstantEncore. It provides rather more slick tools for artist promotion, but also contains a very useful library of sound recordings.

A resource that I have also enjoyed from time to time is Boosey and Hawkes' multimedia page. I'm not aware that any other music publisher has taken the trouble to assemble such an array of interesting videos about their house composers. Given Boosey's reasonable desire to make money from their back-catalogue, you will not find complete performances here, but there are some fascinating documentaries and interviews including, for example: Andriessen on Andriessen, a video podcast on Birtwistle's The Minatour, a three-part documentary on Elliottt Carter, Reich on Reich and a video in which Esa-Pekka Salonen explores Bela Bartok's final years in New York..
Talking of Boosey, they also offer a near-miraculous online perusal service of their scores. This means that you can choose one of their house composers and view the entire score on your screen. It's not nearly so pleasant as holding a paper score, but it is free. Schirmer also offer an online service. Sign-up is slower and scores expire after ten viewings, though there are also some print options. A final possibility is the IMSLP Petrucci Music Library. Their emphasis is on making out of copyright works available to all, and for this alone they are an enormously useful. But it's also worth perusing the post-1945 section of the site too, where a large number of more recent composers have made their scores available.
0 comments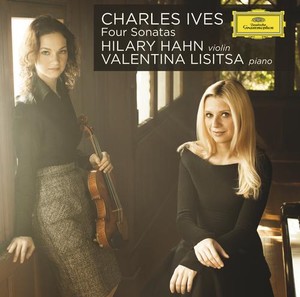 Recording of the month: Charles Ives Four Violin Sonatas, Hilary Hahn (violin) and Valentina Lisitsa (piano). Deutsche Grammophon.
Charles Ives expressed ambivalence in later life towards his Violin Sonatas, believing them to be too conventional. Ives claimed that his tendency to rein in his more experimental side was a response to the incomprehension with which his music was met. The story that lies, in particular, behind the Third Sonata makes for painful reading, consisting as it does of his experience of hearing a supposedly great virtuoso attempting to play through his First Sonata and not being able to get beyond the first page. According to Ives, the player said: 'This cannot be played. It is awful. It is not music, it makes no sense'.
Ives was probably correct, however, in describing these works as less radical than some of his others. They are not as harmonically challenging as, say, his Concord Piano Sonata, and there isn't the vivid gaudiness of Three Places in New England or the transcendental mystery of Central Park in the Dark or The Unanswered Question. The language in these sonatas is, however, unmistakably Ives. Tonality is never far away, often it is resolutely in the foreground, but it is constantly twisted in unexpected and novel directions. As in many of his works, Ives quotes widely and freely from popular song. In the second movement of the Second Sontata, entitled In the Barn, for example, he uses, in a four minutes, The Battle Cry of Freedom, Sailor's Hornpipe, Turkey in the Straw, The White Cockade and his own Four Ragtime Dances No.1. But the effect is not like Putnam's Camp from Three Places in New England, where the tunes are displayed with brash effrontery. Instead, the pieces, though clearly audible, are brilliantly and ebulliently integrated. It is tremendous fun.
The performances on this new disc are very much to be recommended. Hahn plays with total control in music that is often extremely technically demanding, shifting deftly between the various moods - from frenetic rhythmic activity to velvety tenderness - that Ives's frequent borrowing engenders. Lisita accompanies with both sensitivity and authority, well in command of a part that at all times equals and sometimes, as in the Fourth Sonata, exceeds in difficulty that of the violin. The recording is nicely intimate. Some may find the piano a little far forward at times, but this is appropriate in music that presents soloist and accompanist as equals.
The rest of the month's releases.
Naxos has released a number of recordings by Swiss-born composer Ernst Lévy with the Polish National Radio Symphony Orchestra, including: Concerto No. 1 for Cello and Orchestra played by Scott Ballantyne; Symphony No.7 and Symphony No. 11 conducted by David Oberg; and a recording of Orchestral Suite No. 3, which also contains a useful spoken introduction to Lévy and his music. Also on Naxos is a disc featuring chamber music by Catalan composers Robert Gerhard, Xavier Montsalvatge and Gaspar Cassadó and, as part of their ongoing survey of the composer, Symphonies No. 6 and 7 by Howard Hanson with the Seattle Symphony Orchestra and Chorale under Gerard Schwarz. Decca has released a new recording of Gorecki's Symphony No.3 Symphony of Sorrowful Songs played by the Warsaw Philharmonic Orchestra under Kazimierz Kord; and performances of Shostakovich's Piano Concerto nos. 1 and 2 and Symphony No. 9, featuring Peter Jablonski, Christina Ortiz and the Royal Philharmonic Orchestra under Vladimir Ashkenazy. Nonesuch, finally, have released a disc of music by Vladimir Martynow played by the Kronos Quartet.
0 comments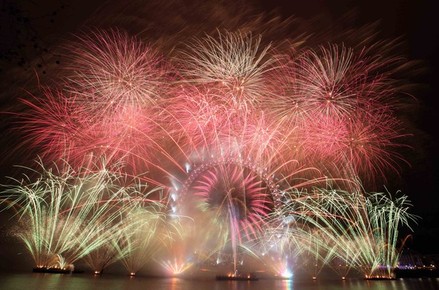 Happy New Year to all CT members! Here's a little preview of what 2012 holds for contemporary music, minus December (for my thoughts on that, see here). I don't pretend for a minute that this is comprehensive; details are harder to come by as the year progresses, many of my selections are subjective and, besides, I am bound to have missed some pearls...
January
13th Alexander Goehr world première of When Adam Fell (BBC commission), UK première of Castiglioni Concerto for Orchestra. Barbican, BBCSO conducted by Oliver Knussen.
24th Wolfgang Rihm at 60. A celebration of his work given by the London Sinfonietta. Queen Elizabeth Hall, London.
28th-29th Total Immersion: Jonathan Harvey. The BBC Symphony Orchestra celebrates the life and work of the composer with concerts, films and talks at the Barbican, London.
February
1st-2nd Welsh Composers' Showcase. The BBC National Orchestra of Wales play works by emerging Welsh composers. BBCNOW conducted by Jac van Steen with Simon Holt in collaboration. Hoddinott Hall, Cardiff.
3rd Sean Clancy world première of Findetotenlieder. Birmingham Contemporary Music Group. CBSO Centre, Birmingham.
17th The BBC Symphony Orchestra première orchestral works by Embedded composers Jack white, Yuko Ohara and Laura Bowler. BBC Maida Vale Studios, London.
24th-26th Off The Page. The UK's only literary festival devoted to music criticism and audio culture. Produced by Sound and Music. The Playhouse Theatre, Whitstable.
25th-9th March. English National Opera presents the London premiere of John Adams' The Death of Klinghoffer.
March
12th Judith Weir UK première of opera Miss Fortune. Royal Opera House, Covent Garden conducted by Paul Daniel.
13th Harrison Birtwistle world première of Fantasia on all the Notes. Nash Ensemble at Wigmore Hall.
15th John Adams world première of Absolute Jest. Davies Symphony Hall, San Francisco Symphony Orchestra.
16th World premières of music by Missy Mazzoli Violent, Owen Pallett and Nico Muhly. Britten Sinfonia, Barbican.
17th Total Immersion Brett Dean. A celebration of the composer's work given by the BBC Symphony Orchestra.
17-25th Circus Tricks by Michael Henry and Adey Grummet. Presented by Tête à Tête opera. Riverside Studios, Hammersmith.
17th New Music, including many premières, from New Zealand and Australia. BBC Scottish Symphony Orchestra. City Hall, Candleriggs.
31st Maxwell Davies UK première of A Reel of Spindrift, Sky. Dundee Symphony Orchestra, Caird Hall.
April
26th Gerald Barry European première of The Importance of Being Earnest. Birmingham Contemporary Music Group conducted by Thomas Adès, Barbican.
28th Arvo Pärt Total Immersion. The BBC Symphony Orchestra celebrates the life and work of Arvo Pärt in a day of concerts, films and talks at the Barbican.
28th Richard Ayres. A Hear and Now composer focus concert with the BBC Scottish Symphony Orchestra. City Hall, Candleriggs.
May
10th Kalevi Aho Trombone Concerto (UK Premiere). Jorgen van Rijen (trombone), BBC Symphony Orchestra conducted by Alexander Vedernikov.
12th George Benjamin Portrait. A concert of the composer's music given by the London Sinfonietta. Queen Elizabeth Hall. ht
24th Philip Glass at 75, with the UK première of Symphony No. 6. BBC Scottish Symphony Orchestra conducted by Nicholas Collon. City Hall, Candleriggs.
24th Harrison Birtwistle UK première of In Broken Images as part of a portrait concert of the composer. London Sinfonietta conducted by David Atherton. Queen Elizabeth Hall, London.
30th-10th June. Bath International Music Festival.
June
1st IRCAM Festival, Paris. Opening concert given by the Orchestre de Paris and inaugurating a large portrait of Philippe Manoury in celebration of his 60th birthday.
8th-24th 65th Aldeburgh Festival of Music and the Arts.
22nd-27th St. Magnus International Festival.
July
7th-25th Buxton Festival 2012. Will include a performance of Britten's Turn of the Screw.
7th-26th August. Schleswig-Holstein Musik Festival.
18th-18th August. Bregenz Festival. Preview of programme available on their website.
13th-to 8th September. BBC Proms. Full programme available April, though some information available here.
August
9th-2nd September. Edinburgh Festival. Usually is plenty to interest musicians, though details are limited on the website preview page.
Tête à Tête Opera Festival. Dates to be confirmed.
September
North Wales International Music Festival. Dates to be confirmed.
Vale of Glamorgan Festival. Dates to be confirmed.
October
El Festival Internacional de Música Contemporánea de Tres Cantos, Madrid. Dates to be confirmed. Plenty of interest last year (see here).
Sound: North East Scotland's Festival of New Music. Dates to be confirmed.
22nd Wien Modern Festival begins.
November
16th-25th Huddersfield Contemporary Music Festival.
0 comments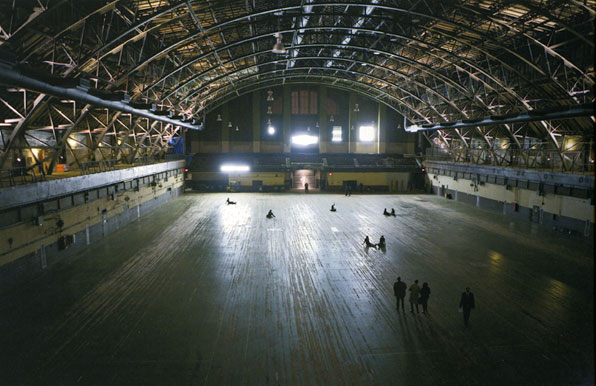 Some while back I wrote about my experience of visiting the Guggenheim in Bilbao. What I especially found striking was how many people were prepared to visit a gallery of contemporary art and yet how few a concert of contemporary music. At the time I speculated at possible solutions for this. First I wondered whether contemporary music should try to find its way out of the starched setting of traditional concerts — the rules of concert-going (no coughing, no fidgeting, no leaving early) can be very off-putting, even to the initiated. I also suggested that one way of creating more interest might be through collaboration with artists. Jim Aitchison, who has experience of this, suggested that musicians are considered the poor relations in art galleries, which in turn made me wonder whether we should be seeking out more neutral territory for joint projects.
Such a neutral space could be the Park Avenue Armory in New York City, who have just announced the appointment of Alex Poots as their new artistic director, beginning in the 2013 season. The Armory was built in 1861 by the Seventh Regiment of the National Guard. Occupying an entire city block it is, perhaps, most famous for its 55,000 square-foot drill hall (see photo). Putting that into context, the turbine hall at Tate Modern has about 36,500 square feet and the room at the Guggenheim Bilbao that houses perhaps the largest sculpture commission in history, Richard Serra's The Matter of Time, 42,000. This makes it a mouth-watering space for ambitious visual artists. And since it was taken over in 2007 it has mounted a fair amount of this type of work: Aaron Young's Greeting Card, 'a 9,216-square-foot "action" painting', Ernersto Neto's Anthropodino, 'a multi-sensory labyrinth of fabric and spice' and Christian Boltanski's vast contemplation on individuality, anonymity, life and death, No Man's Land. What I find exciting, however, is that this is a space that refuses to be defined as just a gallery, theatre or concert hall. It has also, for example, staged Bernd Zimmermann's opera Die Soldaten, an evening of Stravinsky sacred music as well as Ariane Mnouchkine's Les Éphéméres, Declan Donnellan's Boris Godunov and productions of Shakespeare given by the RSC.
Poots has a proven track record as an artistic director, having successfully led the biennial Manchester International Festival (MIF) since its inception in 2007. That festival has established itself very quickly as one of the most important in the country, with a reputation for creating interdisciplinary artistic projects and for finding innovative ways of taking the arts to the masses. It was under Poots, for example, that MIF commissioned the mobile J.S. Bach chamber music hall from Zaha Hadid, produced the cross-disciplinary Il Tempo del Postino and achieved the coup of holding the première of the Björk's also cross-disciplinary Biophilia. Given Poots' CV and the fact that the Armory is promising to expand its commissioning of new works we can almost guarantee some spectacular new things to come out of the New York venue. Best of all, we can expect composers to play a full part in this.
0 comments
There were fewer new CDs this month than usual, so rather than a full review, here's a quick roundup.
On Naxos there are new recordings of William Grant Still's Symphony No. 2 and 3; Paul Moravec's A Franklin Fantasy, Vita Brevis and Characteristics; Howard Hanson's Symphony No. 4 and 5, Elegy and Dies Natalis; Ernesto Cordero's Carribbean Concertos for guitar; Braga Santos's Alfama Suite, Symphonic Overture No. 3 and Elegia a Viana da Mota; and Krzysztof Meyer's String Quartets No, 9. 11 and 12. Nimbus have released a disk that includes works for String Quartet by Britten, Bliss, Delius and Purcell and also a disk of George Benjamin's Ten Short Pieces for Solo Piano. Nonesuch has issued a recording of four works by Vladimir Martynov played by the Kronos Quartet. Hyperion, finally, has issued a recording of the performance of Havergal Brian's gargantuan Gothic Symphony that was given at this year's Proms. I caught this when it was broadcast live. Ironically I found the first half of the work, before the massed forces join in, much more engaging than the second, which, especially in its massively layered counterpoint, sometimes came over as a confused wash of sound. Despite this, the ambitious and epic nature of the work makes it a worthwhile addition to any music collection.
0 comments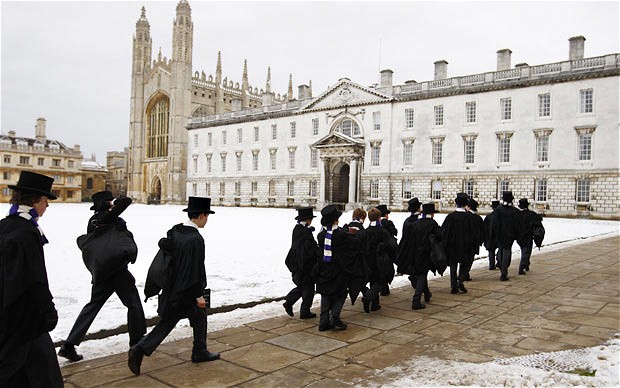 I said last time that December is the month without contemporary music. By this I meant performances of contemporary music. There exists plenty of Christmas music by contemporary composers, though it often seems to be ignored in favour of more traditional fare. This set me thinking. Is there something about Christmas that contemporary music is unable to tackle? And might this point to a wider problem? As we approach Christmas, concerts emphasize the catchy, the tuneful and the consonant and, at the same time, a lot less contemporary music is played.
There have always been composers whose style can comfortably incorporate the kind of straightforwardness that Christmas demands. John Rutter is an obvious example, though, like many, I have a hard time stomaching much of his output. But at least his style is recognisably consistent. The same could be said of the Welsh composer William Mathias. He died in 1992, but his A Babe is Born, Ave Rex (especially the movement Sir Christèmas) and Bell Carol are perennially popular. These works (apart from the rather saccharine Bell Carol, perhaps) have a harder-edged energy that sets them apart from Rutter, but at the same time manage to capture the tunefulness that Christmas demands. Like the Rutter they are also consistent with the rest of the composer's style.
In contrast, some composers adapt or even water-down their style to accommodate Christmas. Schoenberg's Weihnachtsmusik, an arrangement of Es ist ein Ros' entsprungen, may have arisen as just one more arrangement for his Society for Private Musical Performances. Even so, it strikes me as a startling admission of the expressive limitations of his emerging serial style. Which is not to deny that it is a gorgeous piece. In contrast, his pupil Webern, in Dormi Jesu, managed to stick to his stylistic guns whilst producing a piece of sublimely simple beauty. But it is the kind of beauty that would probably leave the average Christmas concertgoer utterly bemused. More recently the same might be said of, say, the setting of The Burning Babe by Malcolm Bruno. It is uncompromising and ascetically beautiful, but does not, for me, capture the spirit of the season.
It could be argued that such music falls into a more serious category than mere carols, in the same way as Bach's Weihnachtsoratorium, Handel's Messiah or Berlioz's L'enfance du Christ. But the problem with such a parallel is obvious. Those three works are much loved by the average concertgoer. Furthermore The Shepherd's Farewell from L'enfance du Christ has become a popular carol in its own right. I can only draw one conclusion: the older works are admired largely because of their use of tonality. I know the modernist/postmodernist argument as related to tonality is nothing new, but a festival such as Christmas brings the debate sharply into focus. The popularity and usefulness of a piece of contemporary Christmas music will be in direct relation to its ability to encompass tonality. Take two reasonably widely performed works by living composers, for example: Peter Maxwell Davies' Five Carols and Judith Weir's Illuminare Jerusalem. In Five Carols Maxwell Davies engages unashamedly with tonal and modal melodies, though he manages to imbue each movement with a dose of dissonance that makes the work far from saccharine. Weir manages an even cleverer trick. Illuminare Jerusalem seems to pull no harmonic punches at all. But it is impossible to deny that the piece relies for its effect on the tonal-like resolution on the words that make up the title.
One might also add that Christmas, by its need to include people and its universality (at least in Western culture), is the Gebrauchmusik festival par excellence. And if composers want to write Christmas music that is useful and performed widely it will normally include elements of tonality. The average carol singer cannot perform something in a consistently modernist style. Is it too much, therefore, to expect him to listen to it in a concert during the rest of the year?
3 comments
December, the month without contemporary music, is upon us. Looking around concert centres, there are a few contemporary concerts at the beginning of the month that, on the whole, peter out as we approach Christmas.
To see what I mean by this, have a look at the BBC concert diary. The month starts interestingly enough. On Friday 2nd December, the BBC National Orchestra of Wales perform French Composer André Jolivet's Cello Concerto No. 2, Bassoon Concerto and Symphony No. 3 at BBC Hoddinott Hall. On the same day the BBC Philharmonic play Ives's Three Places in New England, John Adams' My Father Knew Charles Ives, HK Gruber's Nebelsteinmusik (Violin Concerto No.2) and Von Einem's Concerto for Orchestra. One hundred years old, but still capable of giving a shock to those only interested in the anodyne, the Scottish Symphony Orchestra at City Halls, Candleriggs, Glasgow perform Bartók's Duke Bluebeard's Castle together with De Falla's Suites 1 and 2 from The Three Cornered Hat on 8th December. There is also a more contemporary connection to their concert of Debussy and Borodin on 15th December, featuring as it does a number of orchestrations from Colin Matthews. At the Barbican on Saturday 10th December the BBC Symphony Orchestra and Chorus perform Britten's Sinfonia da Requiem and Walton's Belshazzar's Feast; whilst on 16th December at the same venue the BBC Symphony Orchestra perform Bartók's Dance Suite as well as giving the UK première of Kurtag's ...concertante... As the month progresses, however, there are an increasing number of Christmas themed concerts from BBC musicians.
At the CBSO centre on Friday 2nd December BCMG will give an improvised concert of music by Peter Wiegold. Whilst aspects of his music are fixed in rehearsal, the material is shaped during performance through special signals given to the players. The composer will also be in conversation with BCMG artistic director Stephen Newbould. At Troy Bar, London Nonclassical give their last concert of the year on December 7th, a special event curated by Trinity Laban Conservatoire of Music and Dance, an eclectic cross section of contemporary music by nine composers from the composition department of the College. And in proof that contemporary composers can write carols, King's Cambridge under Stephen Cleobury continue their laudable tradition of commissioning a new work for their Christmas Eve Festival of Nine Lessons and Carols. This year Tansy Davies has written a piece based upon the poem Christmas Eve by Christina Rossetti (1830-94) - the poet also famous for In the Bleak Midwinter. Rossetti was featured on Melvyn Bragg's In Our Time on Thursday 1st December. The programme is available on BBC iPlayer.
So to the continent, where even Boulez seems to be in an indulgently Christmas mood. His concert at the Salle Pleyel with Orchestre de Paris on 12th December features the softer side of Schoenberg, Verklärte Nacht and Bartók's perennially popular Concerto for Orchestra. There is a little more of interest at the Musikverein. On 1st and 2nd December John Storgånds and the Tonkünstler-Orchester Niederösterreich give concerts that include Rolf Martinsson's Concerto No.1 for Trumpet and Orchestra performed by Håken Hardenberger. On 5th December Ensemble Kontrapunkte conducted by Peter Keuschnig, perform Weissagung by Thomas Pernes, Heraklit Fragmente by Thomas Heinisch and Szene III by Roland Freisitzer. Finally, on 10th December the Vienna Philharmonic under Gustavo Dudamel perform a concert that includes Herbert Willi's Clarinet Concert, played by Matthais Schorn.
2 comments
My family is not the most imaginative when it comes to Christmas present buying. We've long learned that the best way to avoid Christmas day disappointment is to make a list. As I was writing mine I was wondering what musical things I would like to put on it and was surprised to find I couldn't think of much. If, however, I look back on the year I can think of any number of things I have bought and would happily recommend as a present. So, I thought, why not share these things from 2011 as my own Christmas present recommendations. Then, perhaps, others might do the same, which might help me put the finishing touches to this year's list.
None of what follows is necessarily newly published or recently released. The only rule is one can buy them easily. They are also not in any particular order; this isn't a top-ten.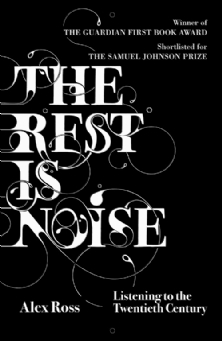 The Rest is Noise Alex Ross £14.99
One of the best surveys of twentieth-century music. Its style is non-technical, but the liveliness and clarity of its prose makes it a good read for both expert and layman. Also check out Alex Ross's excellent blog, here. If looking for an alternative to The Rest is Noise I've also enjoyed Paul Griffith's Modern Music: A Concise History, or, for just a post-war survey, his Modern Music and After.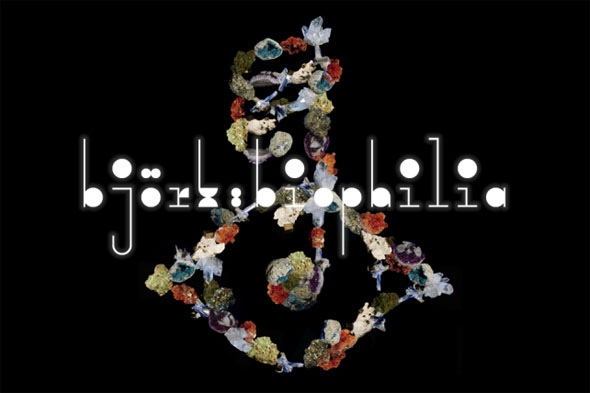 Bjork: Biophilia CD recording/iOS app £7.99
I've already said plenty about this (see here), but I could hardly miss it out from this list. The mixture of album and iOS app knocked me for six when I first saw it.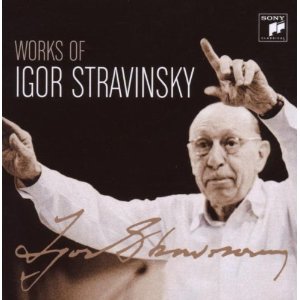 Works of Igor Stravinsky Sony Classical (22 CDs) £28.99
This must surely be the bargain of the decade: Stravinsky himself conducting all of his major works, from his early Symphony in Eb to his late serial masterpieces. The performances are often brilliant, the presence of the composer giving the interpretation that extra authority. There is also a fascinating recording of Stravinsky in rehearsal. The boxed set is fairly sparsely presented, but who cares at this price?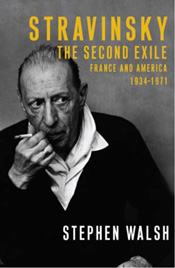 Stravinsky Biography by Stephen Walsh (Two volumes: A Creative Spring and The Second Exile). Around £18 per volume.
Why not compliment the CD set with this rip-roaring biography of the composer? I borrowed the first volume from a friend and purchased the second volume shortly after finishing it. Erudite and vivid it will keep you hooked from beginning to end. Perfect reading for a lazy Christmas day.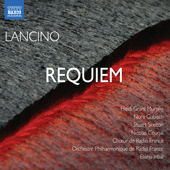 Lancino Requiem Naxos £7.52
A great addition to the Requiem repertoire. See my full review, here.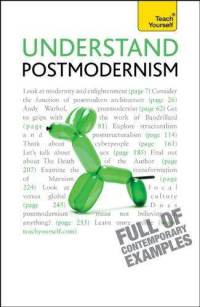 Understand Postmodernism Glenn Ward £10.99
I've spent a lot of time with people who bandy about the term postmodern without ever being sure that anyone really understands it. I'm still reading this book, but I can already say that it is a brilliantly lucid introduction to this slippery subject. Though it doesn't talk much about music, it is easy, and actually more fun, to make the links yourself. It has helped me a great deal to see post-war music in some kind of historical context.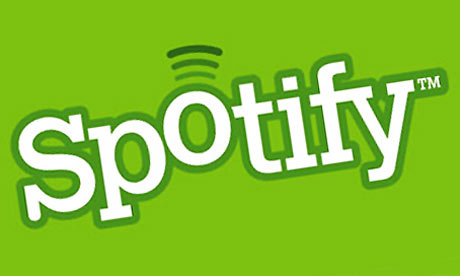 Spotify Free or £4.99/£9.99 per month
I was sceptical when I first investigated Spotify, thinking that it would not have much contemporary music on it. I couldn't have been more wrong. Whilst not every label is represented (Hyperion is especially much missed), there is a vast range of music to explore. I regularly write contemporary CD reviews using only Spotify. Premium membership allows you to use the excellent iOS and Android apps, which also have generous download options so you can listen offline. You can give membership as a present, here.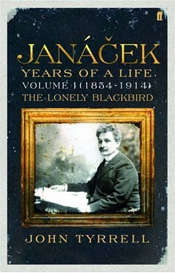 Janacek: Years of a Life (Vol 1: The Lonely Blackbird, Vol 2: Tsar of the Forests) by John Tyrrell. £51 per volume, £24 on Kindle.
Perhaps I'm stretching my definition of contemporary music in including a biography of a composer who died in 1928. But this magisterial account of one of music's lonely originals is not to be missed. The chronological account of the composer's life is interspersed with chapters of interesting themed analysis. Expensive to buy, though a bargain on the Kindle.

Cambridge Audio Amplifier Azur 350A £249.95 (Richer Sounds)
I bit the bullet this year and bought myself a new amplifier. It sits under my television, connected to a CD/DVD player and, here's the best bit, to an old computer too. This last thing has been a revelation, since I can now easily stream Spotify through my stereo and into the living room. The audio quality can't be bettered at this price. Richer Sounds is also definitely the place to buy; excellent customer service from people who really do know about audio.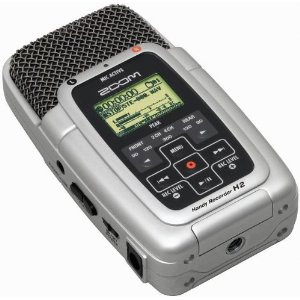 Zoom H2 Handy Recorder £119
I cheat a little here, since I bought this before 2011 on the recommendation of an audio expert who gave a presentation to a group of composers. But I cannot praise this little device enough. It records near professional quality audio and yet fits easily into your pocket. Inside it has two pairs of microphones, one set giving a 120-degree spread, the other 90-degrees, enabling you to record all manner of groups. Also, if you enable all four microphones, it will record in 360-degree surround sound. Perfect for capturing the performance of a new work when there is no sound engineer about.
5 comments
Christian Morris talks to the composer Helen Grime who, amongst many other things, has just started as Associate Composer with the Hallé Orchestra.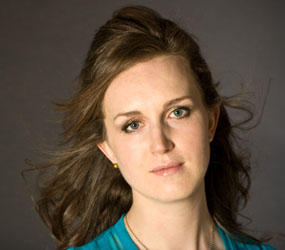 Photo:Helen Grime
Tell us something about your background.

My grandparents both taught music and my mother does too, so there was a lot of music in the house from an early age. My mother used to play me a lot of classical music. When I was very little I can remember listening to Ravel, Debussy, Bach and lots of other things. It was a huge part of my life. I started playing the piano and oboe later on. My brother and sister are both very musical too. We were lucky; we had a great education in Scotland. In primary school, at about the age of 10 or 11 I'd go out of school, just across the playground, for my piano, oboe and even composition lessons. Later the school we went to was a state school but it had a specialist music scheme in it. We used to do a lot of music during the day.

Individual composition lessons?

Yes. It was seen in our school as an important part of being an all-round musician. Composition was something that we were all given the opportunity to do. We were lucky, in that all this was paid for by the government.

And this was a specialist school?

Yes. It was called the City of Edinburgh Music School. There're a few others in Scotland. There's one near Aberdeen and one in Glasgow. I'm not sure there's anything like that in the rest of the UK outside privately funded schools such as Wells.
>> Read the rest of the interview here

0 comments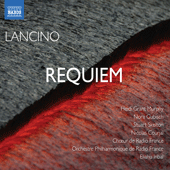 Since, as a youngster, watching Mozart feveredly dictating passages of his last work to the dastardly Salieri in Peter Schaffer's Amadeus I have been a fan of the Requiem Mass. Whilst reality in the case of the Mozart Requiem was as weird, though not quite the same as Schaffer's fiction, the drama did play upon a central truth about the Requiem Mass: that, in confronting the most profound question of all—our own mortality—it is a genre that has a special resonance for composers.
When Radio France, the Koussevitsky Foundation and the French Ministry of Culture commissioned Thierry Lancino to write a new work in this genre, they wanted him 'to renew the tradition of the Requiem'. Like Britten's clever use of Wilfred Owen's poetry fifty years ago, Lancino brilliantly achieves this by taking as his starting point the opening of the long Dies Irae text: 'Dies irae…teste David cum Sibilia' (Day of wrath…as attested by David and the Sibyl'). This moment, he notes in interview, adds a pagan touch to the Christian poem; the Cumaean Sibyl was granted near eternal life by the god Apollo but, after she refused his love, he denied her eternal youth, her body withering away and shrinking until it was eventually kept in a jar. The Requiem therefore unfolds as 'as a dialogue between the pagan Sibyl and the biblical David'. The Requiem text is preserved in its original order, but like the Britten, is interspersed with a secondary text, here in Latin, French and Greek—the languages to an extent representing the protagonists—by Pascal Quignard. The twist here is that the libretto explores the idea of David begging for eternal life, whilst the Sibyl begs for death as oblivion, a release from her torment.
The musical language of this splendid new work places it more in the blood and thunder tradition of Verdi and Berlioz than alongside the more positive visions offered by Lancino's compatriots Durufflé and Fauré. The language is dissonant and challenging and, from the opening tolling bell to the final empty fifth, we are offered little by way of musical solace. One of the most musically striking passages is the Sanctus. Traditionally a moment of luminescence, here heaven and earth do not feel filled with glory but with an ethereal writhing of restless souls. The effect is both marvellous and disconcerting. The flow and interaction between the different planes—the more impersonal writing for chorus (who largely stick with the Requiem text) against the drama amongst the soloists—is expertly controlled throughout by the composer. More than anything, however, the work is about the relationship of the Sibyl to death, most movingly in the Lacrymosa, where her pitiful longing for oblivion appears alongside the lines 'Dona eis requiem', ('Grant them rest').
Chœr de Radio France, Orchestre Philharmonique de Radio France and soloists Heidi Grant Murphy, Nora Gubisch, Stuart Skelton and Nicolas Courjal give white-hot, emotionally charged performances in this recording from Naxos. In particular I would single out mezzo-soprano Nora Gubisch; her portrayal of the desperate plight of the Sibyl is incredibly moving. My only reservation relates to the recording. I believe it to be live and, as such, I don't mind extraneous noise such as coughing and page-turns, even if there is quite a lot of it here. Sadly, however, someone—the conductor, I suspect—has been caught by the Naxos engineers groaning and moaning throughout. This is a pity, since it really does detract from some of the quieter moments.
Quick New Release Roundup
Björk has released the rest of her iOS apps for her Biophilia album at £6.99 in the UK. They are: Thunderbolt, Sacrifice, Mutual Core, Hollow, Solstice and Dark Matter. I particularly liked Hollow, with its amazing journey into a human body. Some, such as Dark Matter, I clearly haven't got the hang of yet, since no matter how many times I followed the app instructions I could not make the song advance. I get the feeling too that Björk released the best songs first; there is nothing, for example, to match the wonderful Cosmology that came free with the initial installation. Despite this, however, there's enough of interest here to justify the price and it remains a recommendation.
Naxos has released a new recording of Nikolai Kapustin's Eight Concert Etudes and his witty and energetic 24 Preludes in Jazz Style played by Catherine Gordeladze. Berg's unfinished operatic masterpiece Lulu has just been issued on DVD by DG with singers Patricia Petibon, Julia Juon, Ashley Holland, Paul Groves and the Symphony Orchestra of the Gran Teatre del Liceu under Michael Boder. Also on DG is a six CD release of piano music by Stravinsky, Prokofiev, Webern, Boulez, Nono, Manzoni, Schoenberg, Debussy, Berg and Bartók played by Maurizio Pollini. Nimbus, meanwhile, has released a disk of flute music: inspired by the blind it is entitled The Invisible World and includes recent music by Carl Witt, Yevhen Stankovych, William Boustany (who is also the flautist on the disk) and Houtaf Khoury.
Whilst this falls out of my normal reviewing remit I would also like to make a special mention of the nice people at Present Music, one of the leading new music ensembles in the US. It has done much to promote new music in its home base in Milwaukee and, through its tours, within the rest of the US and internationally. They have also released a number of fine recordings. If you are an aficionado of minimalism especially I urge you to check them out, here.
0 comments
With darker nights and winter almost upon us here's something more cheerful to consider: November offers such an array of new music concert riches that I hardly know where to begin.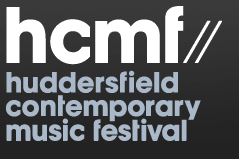 The Huddersfield Contemporary Music Festival (hcmf//), one of the most important of its type in Europe, runs from Friday 18th November–Sunday 27th November. This year there is a special focus of the music of Iannis Xenakis and of Danish composer-in-residence Bent Sørensen. Xenakis events include a concert of works for strings and piano given by Ian Pace and the Arditti quartet on 25th November, a concert of large-scale choral works given by the New London Chamber Choir under Clement Power on the final day and a documentary exhibition devoted to the composer at Huddersfield Art gallery running throughout the Festival. Sørensen's music features throughout the Festival. On Friday 18th November the Tronheim Soloists and accordionist Frone Haltli première his It is pain flowing slowly on a white wall. Five further concerts include Sørensen's work, including Documentary Concert#1 on Saturday 19th November, a composer portrait performed by Ensemble Scenatet that includes a silent documentary film of the composer; and, on the final day, Saudades Inocentes, a new work for three generations of male singers—grandfather, father and son—guitar, accordion and a landscape of loudspeakers and also featuring Ensemble Scenatet.
Other notable performances at hcmf// include the world première of Richard Barrett's monumental CONSTRUCTION for three vocalists, 16 instrumentalists, electronics and installation on 19th November, three years after it was to have originally been performed. UK premières include: James Dillon's Oslo/Triptych for flute, clarinet, percussion, piano, two violins, viola and cello on Saturday 19th; Bernhard Lang's Tables are Turned on Sunday 20th November, a celebration of the unpredictable and surprising properties of the vinyl disk; and a new 40-minute work by Rebecca Saunders, last year's Festival composer-in-residence, on Thursday 24th November.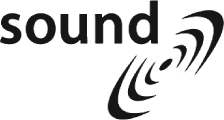 My apologies go to Sound, North East Scotland's Festival of New Music, which I managed to miss last month. Their programme continues until 13th November, however, so there is still much to be enjoyed. Pieces that caught my eye include Julian Anderson's Eden given by the BBC Scottish Symphony Orchestra on 4th November; Maxwell Davies's Chat Moss, played by Aberdeen Sinfonietta on 6th November; works by Kalevi Aho, Peteris Vasks and a Geoff Paler première given by the Auriga Wind Quintet on 8th November; and a concert by the Stavanger Vocalensemble on 11th November featuring music by Bodvar Drotninghaug Moe, Arne Nordheim, Arvo Pärt, Kazuo Fukshima, Knut Nystedt, Eric Withacre and Sally Beamish.
There are several interesting concerts at the Bridgewater Hall this month. On Saturday 5th November you can hear John Adams' Harmonium played by the Hallé under Sir Mark Elder whilst on Wednesday 9th November The Absolution Saxophone Quartet play a programme that features arrangements of Astor Piazzolla's Libertango and Steve Reich's New York Counterpoint, as well as an as yet untitled world première by Callum Dewar. Also featuring the Hallé, on 17th November one can hear the work Virga by Helen Grime, a composer whose music impressed me no end when I met her in North Wales a few years ago.
Talking of Wales, the BBC National Orchestra of Wales will be playing three works not often heard by Welsh composers. One that I know well is William Mathias's brilliant Helios, which will be played on Friday 11th November at Prichard Jones Hall, Bangor. Also on offer is Alun Hoddinott's Landscapes at Aberystwyth Arts Centre on 10th November and Daniel Jones's Cloud Messenger at William Aston Hall, Wrexham on 12th November.

Further east, the Bristol Ensemble in conjunction with Arcomis Arts Commissioning (see my interview, here) present Elektrostatic. The concert series runs from 27th November all the way until June 2012 and features modern classics as well as brand new and lesser-known works. Those shows that will take part in the Arnolfini are also part of the venue's 50th celebration and will feature archive programmes from its past and introductions or performances from such luminaries as Sir Peter Maxwell Davies, Jane Manning and Gavin Bryars.
At the Barbican in London, on 4th November there is the rare chance to hear Arthur Honegger's Joan of Arc at the Stake in a concert performance given by the London Symphony Orchestra, Chorus and the New London Children's Choir. Also in at the Barbican is Stravinsky's Symphony of Psalms and Messiaen's Turangalîla Symphony with the BBC Symphony Orchestra and Chorus on 5th November; Richard Einhorn's Voices of Light with London Symphony Orchestra and Chorus on 6th November; and Sofia Gubaidulina's In tempus praesens with violinist Anne-Sophie Mutter and Shostakovich's Symphony no.10 conducted by Valery Gergiev on 27 November.
Gergiev and Mutter also appear together with the LSO at the Salle Pleyel in Paris on Tuesday 29th November, where they will play Wolfgang Rihm's Lichtes Spiel, a work that I reviewed on Anne-Sophie's latest disk a few weeks ago. The day before, on 28th November, Gergiev will also conduct another performance of Shostakovich's Symphony no. 10 at the venue. Before either of these concerts, however, at the Salle Pleyel on 4th November, the Orchestre Philharmonique de Radio France under Jukka-Pekka Saraste present a concert that includes performances of Britten's Les Illumintions with soprano Christine Schäfer and Shotakovich's Symphony no. 8.
The Wien Modern 2011 festival continues until 25th November. There is such a wealth of music on offer that it is probably best to check the programme here. Concerts that caught my eye, however, include: Harrison Birtwistle's Cortège, Jonathan Harvey's Round the Star and Back and Climbing Frame, Rebecca Saunders' Stirring Still 2 and Wolfgang Mitterer's Little Smile on 4th November; Wolfgang Mitterer's comic opera Baron Münchhausen on 17th and 24th November; works by James Macmillan, Luke Bedford, Emily Howard, Jonathan Harvey, Mark-Anthony Turnage and Oliver Knussen performed by oenm (oesterreichisches für neue musik) on 18th November; and Friedrich Cerha's Konzert für Schlagzeug und Orchester and Georh Friedrich Haas's Eine Orchestrierung and Poème performed by the Vienna Philharmonic under Peter Eötvös.
0 comments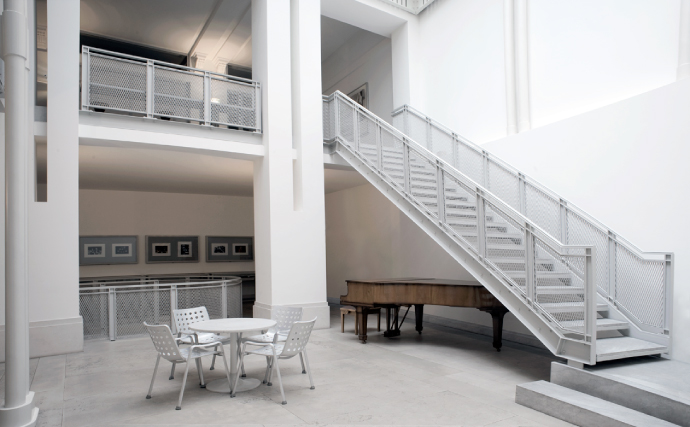 With a good friend of mine, the Mexican composer Mauricio Beltrán, I have just spent a fascinating few days in the Sacher Foundation Library in Basel, Switzerland.
Paul Sacher (1906-1999) was a Swiss conductor and musical patron. Though born into a poor family, in 1934 he came into vast riches through marriage to Maja Hoffmann-Stehlin, heiress to the Hoffmann-La Roche drug company. It was this fortune that enabled him to commission music from some of the greatest composers of the twentieth century, including Bartok, Stravinsky, Martinù, Honneger, Henze, Strauss, Birtwistle, Dutilleux, Lutoslawski, Carter and Boulez. Many of these composers, as a result of a commission, would give an autograph manuscript to Sacher as a gift. These became the basis of his collection of a host of twentieth-century composers' scores, sketches, letters, recordings and other items, including, perhaps most significantly, the complete estate of Stravinsky, purchased in 1983. Sacher established his Foundation in 1973, his archive eventually being housed in Munsterplatz, Basel. It is one of the most important collections of its type in the world. A full list of composers with material at the archive may be found on the Foundation's website, here.
It may seem a strange thing for a composer to want to dig around in a library for several days. Our research was, however, something I think that would be of interest to composers here: we wanted to cast some light on the composition process of Henri Dutilleux, who is notoriously reticent on the subject, viewing the moment of creation as in some sense sacred. Some of the Sacher Collection is so in demand (the works of Stravinsky especially) that one can only study microfilm of the original material. We were lucky to be able to handle the original sketches. What we found, I'm pleased to say, was a composer whose working methods would be perfectly familiar to the average pen and paper composer. Anguish, revision and self-doubt reflected in many layers of rubbings-out, scribbled margin indications and excised and sellotaped-over pages. There were, however, some exciting discoveries we made from the sketches. We're still unpacking the implications of these and will write them up in a more scholarly manner in due course.
In the meantime, I write this simply to recommend this kind of activity as a composerly tonic. I must admit that I went to Basel with some reservations; the expense of Switzerland, the worry that we wouldn't find anything new. The first of my concerns was undoubtedly true—we both managed, for example, to have ten minute taxi-rides from the airport that cost £35— but Basel amply rewarded us with its culture, fine food and friendly people. It is a wonderful city. Happily I needn't have worried on the second point; our research revealed many interesting and hitherto unknown facts about the composer. But I'm not sure I would have cared if it hadn't. A score, despite the fact that it is only musical potential energy, is a wonderful thing, the score of a great composer very wonderful indeed. And opening those pages, following the doubt and indecision, but also observing the final perfection was a great privilege. It was also inspiring. Let's be honest: don't we all dream that one day someone might sit in a library doing this with our own pieces?
External Sources:
Biography of Paul Sacher on the Foundation Website
Wikipedia article on Paul Sacher
Obituary of Paul Sacher in The Economist
Obituary of Paul Sacher in The Independent
0 comments
Christian Morris talks to Irish-born violinist Gregory Harrington, an emerging soloist based in New York, who has just released A Different World, an album of music by James MacMillan.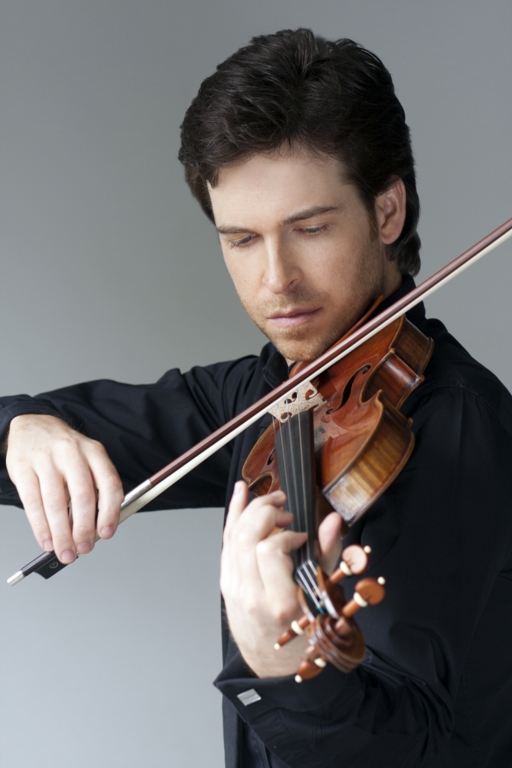 Tell us something about your background.

Well, I started violin when I was 4, studying at the Royal Irish Academy of Music with Kevin Kiely until I was 18. I then went to University College Dublin and studied International Business with an arts degree in Spanish, working in Dublin doing finance in a multinational to pay for lessons once a month in London with the wonderful Russian violinist Marat Bisengaliev. Eventually I did the auditions for New York, and came over to study at the Mannes College of Music with Sally Thomas, from whom I learnt a tremendous amount, and finally finished studying with Erick Friedman for a period of three years, who was a really wonderful teacher.

How did you become interested in contemporary music?

Unexpectedly actually... I was looking for a piece to perform at my London debut in the South Bank Centre back in 2000. So I had just come over to study in New York and spent a few days going around music stores here in New York looking for a contemporary piece to perform. I came across Kiss on Wood by James MacMillan, and was just so drawn to the sonorities and the musical language that he uses. I remember after putting down his score saying to myself "Yep, this is it…" and it has really taken off since then.
Read the rest of the interview with Gregory Harrington here

(Photo: Jeffrey Hornstein)
0 comments
I said in one of my earliest blog posts that I didn't envy the job of concert reviewers. Having to make a snap judgement about a piece of music strikes me as a thankless job, especially if, after a few years have passed, the work you said was a failure is acknowledged by everyone as a masterpiece (or vice versa). CD reviewing might be considered rather easier - one can listen to a piece many times to form a judgement - but even then you often form an opinion in a relatively short period of time. Sometimes it has taken me years to get to know, understand and finally love a piece of music, making me nervous when I come across something I don't like.
Which brings me to Deutsche Grammophon's new release of music by Wolgang Rihm, Krzysztof Penderecki and Sebastian Currier featuring violinist Anne-Sophie Mutter. I found myself, at best, perplexed by the two pieces by Wolfgang Rihm. The first, Lichtes Spiel for solo violin and orchestra (New York Philharmonic), has an attractively languorous Bergian romanticism but, seemingly, very little sense of direction or shape. And in one seventeen-minute movement it feels hopelessly spun-out. The double bass player Roman Patkoló joins Mutter in Rihm's Dyade, for unaccompanied double bass and violin. They both play with commendable commitment, but, though there is much more drama and variation in this work, it still feels insufficiently focused. As if to emphasize this point, it is prefaced by Penderecki's Duo Concertante, for the same two instruments. At less than half the length of the Rihm it is brilliantly purposeful and urgent, an object lesson in writing for limited resources. The final piece on the disc is Currier's Time Machines, a concerto for violin and orchestra in seven movements, each inspired by an element of time. I loved the work's colourful orchestration and minimalesque pulsating rhythms, but also its moments of extended lyricism, as in the last movement Harmonic Time, which seemed to evoke something of the vast and unknowable cosmos. Mutter and the New York Philharmonic play with both laser-like clarity and emotional commitment. I would be happy to own this disk, but, in the first instance at least, only for the Currier and Penderecki.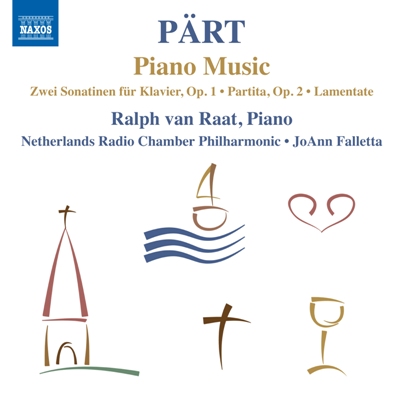 Naxos has released a new disk of piano music by Arvo Pärt, played by Ralph van Raat. It offers a fascinating overview of the composer's changing style. The first works - Piano Sonatine, No.1 and No. 2 and Partita - come from the end of the fifties and are in a tonally rich neoclassical style influenced by Shostakovich and Prokofiev. The central work of the disk is the exquisitely poised Für Alina in the pared down manner made famous in such works as the Passio Domini Nostri Jesu Christi secundum Joannem. If, like me, you found that work just a little too cold and ascetic, it is worth checking out the last work on the disk, the both violently impassioned and lyrically introspective Lamentate for piano and orchestra, written in 2002. Pärt describes the work as a lamente 'not for the dead, but the living.' It makes for powerful listening, especially in this excellent recording.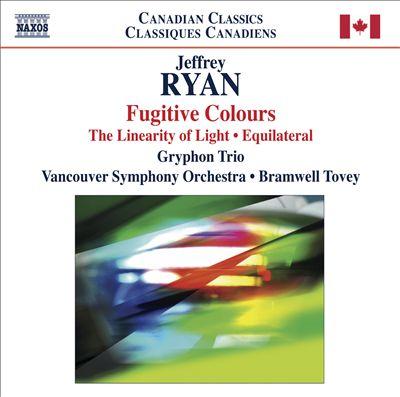 Also on Naxos is something that, for me, was a bit of a discovery: a disk of music by Canadian composer Jeffrey Ryan. It contains his Linearity of Light, the triple concerto Equilateral and Symphony No. 1, Fugitive Colours. The first and last works are played by the Vancouver Symphony Orchestra, who are joined by the Gryphon Trio for the second. The inspiration for Linearity of Light, writes the composer, 'is visual-the qualities and properties of light', a premise that gives birth to a highly engaging work of often dazzling orchestral colour. Breathless, the first movement of Equilateral, begins rather like a speeded up version of the second of Knussen's Two Organa, developing into a movement as restless as its title suggests. This is followed by a beautifully contemplative second movement that makes reference to Anglican plainchant and the Hebrew words of the Mourner's Kaddish. The final movement is a 'vibrant affirmation of the dance of life' that is, nevertheless, so relentlessness that it might also suggest a hurtling towards the grave. Symphony no. 1: Fugitive Colours, continues the composer's interest in colour. The first movement builds an effective structure out of a knitting analogy in which 'one colour of thread, about to be dropped is woven in and wrapped around another colour about to begin'. The brooding and enigmatic second movement, Nocturne, essays rich reddish-purple, contrasting with the rapidly changing colour in the aptly named scherzo third movement Light: Fast. The last movement, Viridian, is based on a cool green. The music throughout this disk is marked by brilliant orchestration, pulsating (often ostinato) rhythms and a lucid tonal style. The performances are excellent .
Other Releases
Nimbus's The Bad Tempered Flute features the flute music of Andy Scott with flautists Paul Edmund-Davies, Clare Southworth and Andy Findon, pianists Tim Carey and Peter Lawson and harpist Lauren Scott. Steve Reich's WTC 9/11 (see contrasting reviews here and here), featuring the Kronos Quartet, is now available on Nonesuch. Robert Daugherty, a composer known for the approachability of his style, has a new disk, Fire and Blood, out on Warner Classics. Naxos's clutch of new music recordings this month include: a double-disk set of chamber music by Robert Helps; James Whitbourn's Living Voices and Son of God Mass; Penderecki's Viola Concerto and Cello Concerto No. 2; a disk of Azerbaijani Piano Concertos; and Jenny McLeod's Emperor and the Nightingale.
Nimbus is currently taking pre-orders (up to 31st October) for a recording of Richard Blackford's Not in Our Time (see review here) at a reduced price of £9.99 (£14.99 thereafter). Also soon to be released will be a disk of music from the winners of the Abbey Road Studios 80th Anniversary Anthem Competition. The winners, who in the classical category were Daniel Brinsmead, Daniel Elder, Tina Andersson and Zhangyi Chen, were given the chance to record their works with professional singers and the London Symphony Orchestra. I hope to be able to review the disk when it is released.
0 comments

The North Wales International Music Festival begins on 24th September. The programme focuses largely on older repertoire, though there is a composer portrait concert dedicated to the music of Paul Mealor, he of Ubi Caritas royal wedding anthem fame, on 29th September. Earlier in the day he will also give a talk with conductor Nicholas Cleobury entitled 'Is Modern Music For Me?' The Tetbury Music Festival opens its doors on 6th October. Only lasting a few days it does, however, include a concert in which Steven Isserlis will play Thomas Adès's Lieux Retrouvés and Geörgy Kurtág's Four pieces for solo cello.

Two European festivals caught my eye. In Madrid the Festival Internacional de Musica Contemporánea de Tres Cantos begins on 8th October. The seven concerts in the festival programme focus largely on the music of living Spanish composers such as Sergio Blardony, Raquel Rodríguez and Jesús Legido. Featured performers include pianist Jean-Pierre Dupuy, violinist Manuel Guillén and the group Sonido Extremo (Extreme Sound), conducted by Salvador Rojo. Three of the concerts, on 8th 15th and 29th October, are also preceded by round table discussions at 6 pm. Spanish required. Wien Modern runs from 28th October to 25th November 2011 in Vienna. Again dedicated to contemporary music, the festival will focus on the music of Austria and the United Kingdom. The festival opens on 28th with a concert given by the ORF Radio-Symphonieorchester Wien featuring music by Bernhard Kerres, Lothar Knessl, Andreas Mailath-Pokorny and Friedrich Cerha. Subsequent October concerts include music by James Clarke, Brian Ferneyhough, James Dillon, Hilda Paredes, Zahra Mani, Mia Zabelka, George Benjamin and Luke Bedford. More information on the festival's November concerts next month.
Aside from festivals there is a wealth of other concerts to choose from this coming month. On 26th October at Hoddinott Hall the BBC National Orchestra of Wales will give a portrait of the Dutch contemporary music scene, featuring music by Robin de Raafm, Willem Jeths and Klas Tortenson. The BBC Scottish Symphony Orchestra will give the Scottish première of James MacMillan's St. John Passion at City Hall, Glasgow on 29th September and a concert of Sceisi, Cage, Skempton and Cardew on 29th October at Old Fruitmarket, Glasgow.
At the Bridgewater Hall the Hallé will perform concerts that will include Stravinsky's Le Sacre du Primtemps on 13th October and Magnus Lindberg's Violin Concerto on 27th October. In Birmingham, Oliver Knussen conducts a programme of Birtwistle, Milstein, Dallapiccola and Schoenberg at the CBSO Centre on 25th September. The concert features the Birmingham Contemporary Music Group, who will also, on October 29th and 30th, be running Feel the Buzz, a composing and improvising project for 14-18 year olds. Talking of youth, the CBSO Youth Orchestra, conducted by Jac van Steen, will give the première of Leckey by Ben Foskett at Symphony Hall on 30th October. Also at Symphony Hall, on 21st October there will be a semi-staged performance of Bartók's chilling Duke Bluebeard's Castle, with the Philharmonia under Esa-Pekka Salonen.
In London ENO continues its run of Mieczyslaw Weinberg's The Passenger, based upon a semi-autobiographical novel by Auschwitz survivor Zofia Posmysz, until 25th October 2011. On 1st October at the Queen Elizabeth Hall the London Sinfonietta will give a concert of music by Pierre Boulez, who will also appear onstage beforehand to talk about his life and work. The group will also present two concerts of electroacoustic music on 21st and 22nd entitled Sonic Explorations at Kings Place. The first features music from Europe, the second from South America and Britain. The London Symphony Orchestra, finally, will give two performances at the Barbican of Britten's War Requiem on 9th and 11th October and an all-Steve Reich concert, also at the Barbican, on 15th.
0 comments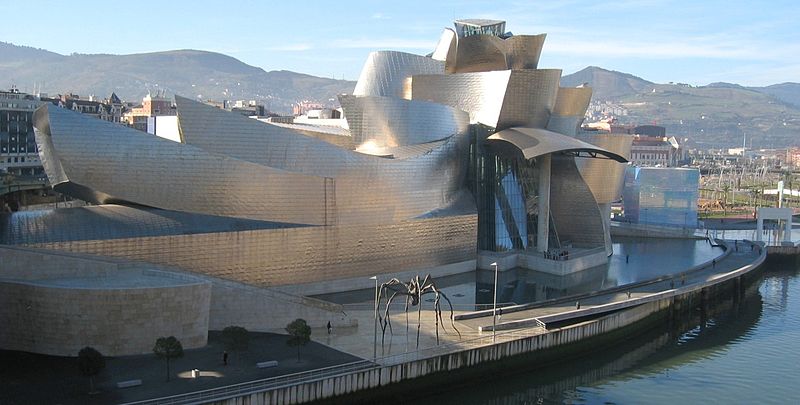 After a visit to some Basque friends in Northern Spain last week I found myself with a day to spare in Bilbao. The city used to be faceless and industrial until the Guggenheim Museum of Modern Art, Frank O. Gehry's breathtaking postmodern masterpiece, was constructed on the river estuary next to the city's classical district or 'Ensanche'. Now civic confidence is everywhere, marked by the perfectly kept flowerbeds and armies of mechanised pavement sweepers. I've visited the Guggenheim before, so I went round several other museums first, also taking my time over tapas, cerveza and manzanilla in the Casco Viejo. By the time I got to the Guggenheim, swallowing my pride at the €13 entrance cost, I had four hours in the building before it was to close at 8pm. Ample, I thought.
At first I was disappointed, since the first things one comes across are items from the permanent exhibition in, and leading off, the central foyer, which I'd already seen. Though these are certainly worth a second view, I wondered if my money might have been better spent. But, after walking around Richard Serra's monumental The Matter of Time, I then came to a room that marked the beginning of a new collection. The first piece was Kutlug Atman's Küba, which contains 40 televisions of varying types and ages sat upon a variety of sideboards, tables and small chests of drawers with a single easy chair facing the television. On each television a person from Küba, a socially marginalized district of Istanbul tells a little bit about their lives. Apart from the light from the television screens, the room was dark. One could only hear the bubble of chatter from each of the forty people from the town. I sat in chair after chair, mesmerized by the atmosphere in the room and the sometimes moving, sometimes banal, stories being told.
And though, inevitably, some subsequent installations were hit, some miss, this was roughly my experience as I went round the rest of the collection. There was Thomas Hirchhorn's Cavemanman, a cave installation lined totally in packing tape with various detritus from every day life strewn around - a commentary on contemporary society; Paul McCarthy's Tomato Head, based around the old children's toy of Mr. Potato Head, except with the option to attach or insert sexual organs or, indeed, other items into the various available orifices - an allegory, perhaps, on how we adapt our personalities to suit the situation; and Rivane Neunschwander's Contingente, a film showing ants devouring a map of the world made of honey - obviously a statement upon man's similarly voracious consumption of the earth's natural resources.
I write about this here because of the musical trains of thought this exhibition provoked in me. As I went around I quickly realized that the four hours I had allocated to it were not nearly enough, and that other members of the public, of all ages, were being similarly gripped. And this likewise provoked feelings of artistic envy. I know I'm not the first person to say it, but it is striking how the most challenging of modern art is so easily enjoyed by the average person. The same people who will, at the same time, deride or ignore the best efforts of contemporary composers. As I thought of this I realized that I was, perhaps, guilty of the same fault. In a single day in Bilbao I had visited, including the Guggenheim, four visual arts museums. It had not even crossed my mind to try to find a concert hall.
One could easily say that visual art has an advantage over music in these days of quick fixes and short attention spans because, if one doesn't like a work of art, one shakes one's head sniffily and moves on to the next. Music has to be understood in time. But I don't think that this is the whole truth. Visual art has to be understood in time too. One has to engage with the work, think about the layers of meaning on offer, unravel its mysteries. The real difference is the way we present music: there is nothing worse than that sense of being trapped in one's chair in a concert hall listening to something that bores or offends our ears, with starched collars staring at you if you cough. The experience of the Guggenheim underlined to me the importance of the work of our most pioneering composers to get the work out there; in the street, café or nightclub, places where the public can listen in an environment that is more relaxed, or where one can listen for as little or as much time as one feels necessary. People should be allowed to walk away from music they don't like.
One other thing. Yes, it was a visual art exhibition at the Guggenheim, but many of the installations contained elements of sound. But they were unbelievably, almost laughably limited in scope. Do we collaborate enough with artists? Not only does this strike me as a potentially fertile and exciting area to work but, cynically put, might allow composers at last to participate in the modern art gold rush.
4 comments
Since writing my review of Biophilia last week, I've thought a lot about what makes a good CD release. Not everyone is able to release an app or rely on a huge marketing effort to get them noticed. But if one follows the 'three Ps' - programming, performance and production - one can't go wrong.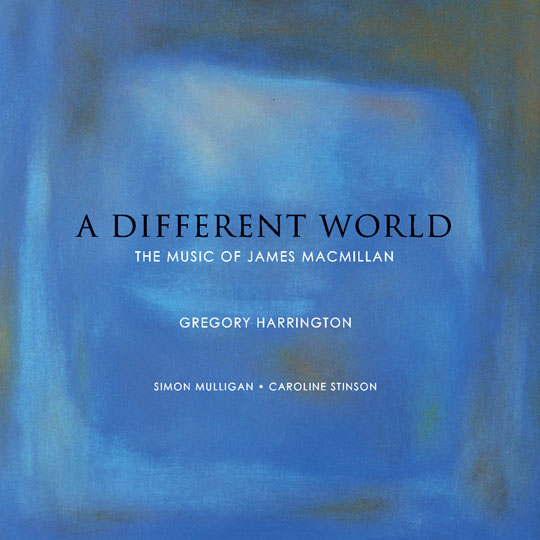 A new disk of music by James Macmillan featuring the brilliant young violinist Gregory Harrington and two equally gifted colleagues, pianist Simon Mulligan and cellist Caroline Stinson illustrates what I mean. The programme is organized in a way that subtly draws the listener in and then provides the changes of pace necessary to keep one interested. The opening trio of pieces for violin and piano, Kiss on Wood, After the Tryst and A Different World, whilst certainly not straightforward in their expressive intent, have an approachable harmonic idiom. This prepares the ground for what feels like the centre-piece of the disk: the challenging but superb Fourteen Little Pictures, featuring violin, cello and piano. A change of pace then takes us to a trio of pieces for piano solo. The first two, Walfrid, On His Arrival At the Gates of Paradise and 25th May 1967 (which derives from a set of two pieces by the same name), are both world première recordings and both inspired by football. I was particularly struck by the boyish gusto of the second, a celebration of the day Celtic won the European Cup. It also acts as the perfect palette cleanser for what follows: in anguistis... I, for solo piano and, the last piece on the disk, in angustis... II, for solo violin (also a world première recording). These last two pieces, written in response to the events of September 11th, form a dark and melancholic close to the programme. The performances from this young group of musicians are consistently first class. Harrington's playing is marked by its veiled richness in the lower register and incredible control into the sometimes stratospheric higher registers employed by Macmillan. Caroline Stinson only features in Fourteen Little Pieces, but proves very much to be Harrington's equal, whilst Simon Mulligan provides both sensitive accompaniment and soloistic virtuosity as required. Production too is excellent, with very immediate, warm and well-balanced recording. Talking of production, the disk is available on iTunes, Amazon and CD Baby as downloads. But if, like me, you are a lover of the physical product, it is worth purchasing this handsomely made CD in hard copy. Björk eat your heart out...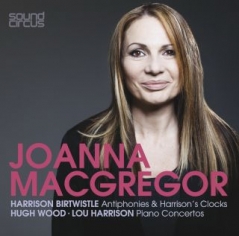 A slightly more curious piece of programming can be found on Joanna MacGregor's new disk of music by Harrison Birtwistle, Hugh Wood and Lou Harrison released on Warner Classics. The disk opens with Birtwistle's uncompromising Antiphonies for Piano and Orchestra, a work that, with its abrupt interactions between soloist and orchestra, seems to completely tear up the concerto rulebook. I found it intriguing, mysterious but impenetrable. Repeated listening required, I think. More immediately engaging were his virtuosic, and often urbane and witty, Harrison's Clocks. Though more obviously conceived as one entity (it has recurring material at the beginning of each movement, for example) it reminded me a little of Ligeti's Piano Etudes, probably because the evocation of clocks also fascinated the Hungarian composer. The third work, Hugh Wood's Piano Concerto, is jazzily appealing (especially in the third movement), but also quite hard-edged. Which makes the final work in the programme, Lou Harrison's luscious and tonal Piano Concerto, feel a bit out of place. Which is not to say I didn't like the piece; on the contrary I found its totally idiosyncratic East meets West style very infectious. Programming issues aside, however, MacGregor performs brilliantly, adapting herself to the wide range of styles on offer and she and Warner are to be congratulated for bringing us these new recordings.
Quick round-up
Naxos continues its tradition of strong support of contemporary composers with six new recordings this month: a recital of contemporary American repertoire for violin and piano, featuring music by Puts, Glass, Kernis, Zhurbin, Danielpour, Bolcom and Higdon; violin and saxophone concertos by James Aikman; Linguae Ignis, Vesalii Icones, Fantasia on a Ground and Two Pavans by Maxwell Davies; the opera Guru, by French composer Laurent Petitgirard; a disk of flute chamber music by Ned Rorem; and Year in the Catskills, Gardens, Dream Dances and Diversions by Peter Schickele.
Also worth checking out are three recording that will be released at the end of the month: ASM 35 on Deutsche Grammophon, a selection of mostly older repertoire played by Anne-Sophie Mutter that will, however, also include Lutoslawski's Partita for Violin and Orchestra; also featuring Sophie Mutter on DG, a new disk with world première recordings of Wolfgang Rihm's Lichtes Spiel and Dyade, Sebastian Currier's Time Machines and Krzysztof Penderecki's Duo Concertante; and a new disk on EMI that includes Schoenberg's transitional work par excellence, Chamber Symphony No.1, conducted by Simon Rattle.
0 comments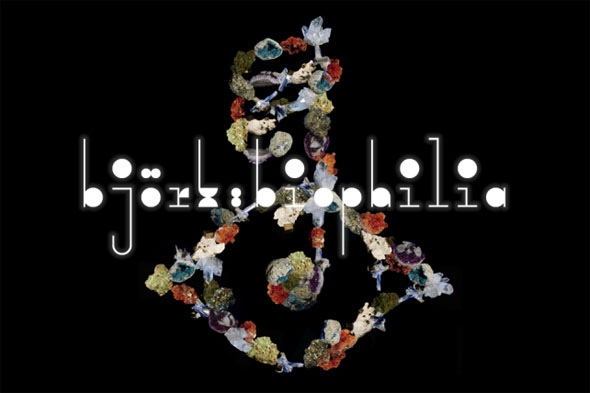 Despite her international musical profile, and the praise heaped upon her by such people as John Tavener and Alex Ross, I confess that Björk's career has mostly passed me by – just another name in the vast and unknowable musical firmament. I was even unsure at first whether I should be including her in a blog about contemporary classical music. But the eclectic style of her music making, which admits influences from punk to Stockhausen, suggests a type of crossover composer very common these days.

Her latest project, Biophilia, is described as 'an interdisciplinary exploration of the universe and its physical forces – particularly those where music, nature, and technology meet – inspired by these relationships between musical structures and natural phenomena, from the atomic to the cosmic.' This sounds a little bit like either hubristic marketing or the abstract for a PhD thesis. In fact, it is, in the words of the BBC's Mark Lawson, 'one of the most complex multimedia projects in musical history.'

Biophilia explores the 'love for nature in all her manifestations, from the tiniest organism to the greatest red giant floating in the farthest realm of the universe.' But this is not just an album of songs about Mother Nature; just as Wagner wanted to unite the various aspects of music drama so that they were all consistent with his own artistic vision, Björk, in Biophilia, seems to be attempting to do the same, but in the digital age. The songs are explored through live shows, through digital record releases and lavish boxed sets, and in an iPhone and iPad app.

If you are an owner of either an iPhone or an iPad I suggest you stop reading now and download the app, especially as the mother app itself is free. It opens with an inspiring, if slightly tree hugging, voice-over from Sir David Attenborough, as we slowly zoom in on what appears to be a constellation of stars. A mysterious choir sings downward, clustered glissandi. Just by itself the constellation is a fascinating multimedia project of its own. As you zoom in on 'constellation' names, which turn out to be the names of embedded multimedia projects, you hear snippets of sounds associated with them. The effect is totally beguiling. Apart from Cosmology, which comes free with the app, the projects themselves are in-app purchases. As yet, just two, Virus and Crystalline, are available to buy, but the project will gradually expand.

Each project (song doesn't seem the word) starts with a description that links the idea to music in a fairly convincing manner. But, despite Björk's avowed wish to perform these pieces in science museums, this is art not science; I was prepared to take the metaphors on face value and enjoy the dazzling multimedia presentations. In Crystalline this takes the form of a crystal game, which perhaps reflects the idea of building blocks that make up the hypnotic song that accompanies it. Virus, which at first seems like a love song, is in fact a rather disturbing take on how a parasite feeds off its host. The interactive video shows a virus slowly devouring a cell. Cosmology features a rolling graphic score that recalls twentieth century electronic scores by composers such as Stockhausen, Ligeti and Cage. It would probably be a good learning tool in school music lessons, even more so because all the projects also come with a rolling score of the music in proper staff notation.

Biophilia is being brilliantly marketed. I mean that as a compliment. As well as the app and live concerts, one will be able to own special versions of the music in CD, vinyl or two custom-made editions. This aspect is something of a revelation to me. When I first started buying music as a teenager I hankered after the physical form almost as much as the music itself. Gradually, bit-by-bit, it feels as if no-one owns recorded music any more; people download or subscribe to cloud services like Spotify. But here, even the electronic form has so much added value it evokes the excitement of buying the actual physical product. But more importantly it makes me want, for the first time in a long time, to purchase the physical product too. It feels like something special, just like that moment when, as a teenager, I first received the complete CD boxed set of Beethoven symphonies through the post.

In a world crowded with music, I wonder whether composers have much to learn from Björk's Biophilia.

Useful links:

Mark Lawson on Biophilia on BBC Radio Four's Front Row
Biophilia on Nonesuch's website
Björk's website
Wikipedia's entry on Björk
Björk on Stockhausen


2 comments
Music by living composers at the BBC Proms continues in August with performances of Robin Holloway's Fifth Concerto for Orchestra (4th Aug), Gabriel Prokofiev's Concerto for Turntables and Orchestra (6th Aug), Joby Talbot's Chacony in G Minor (14th Aug), Georges Aperghis's Champ-Contrechamp (20th August), Stevie Wishart's Out of the World (27th Aug) and a series of concerts that include the music of Dutilleux (3rd, 13th, 22nd and 23rd August). If you are near the Bregenz Festival, you may also be able to pick up tickets for Judith Weir's Blonde Eckbert (6th August). The Schleswig-Holstein Festival also continues until 28th August, with some concerts featuring contemporary music and jazz.

The Edinburgh Festival gets underway on 12th August. Contemporary music featured at the festival includes an all Jonathan Harvey concert (13th Aug), Cage's Sonatas and Interludes (15th Aug), Tan Dun's Water Concerto (16th Aug), Unsuk Chin's Fantaisie Mécanique (18th Aug) and Concerto for Sheng and Orchestra (24th Aug), the world première of Toshio Hosokawa's Blossoming II (21st Aug) and (not a première) Blossoming (1st September), Anders Hillborg's Cold Heat (29th Aug) and Dai Fujikura's String Quartet No.2 (1st September). There is also the chance to hear Philip Glass and his ensemble perform music to the visionary films of Godfrey Reggio (13th, 14th and 15th Aug).



The innovative and exciting Tête à Tête Opera Festival gets going on 4th August and might just be this month's best new music ticket. The festival, which focuses entirely on contemporary music, features 40 different productions that include the work of 52 different composers. Productions that caught my eye include: Fables – A Film Opera with music by Emily Hall, Paul Sartin and Andy Mellon (4th and 5th August); SensoryO by Rachel Drury (13th and 14th August), which is aimed at children between 18 and 36 months; Brunch by Max Charles Davies (7th August), a flash opera that will also be performed unannounced throughout the festival; and The North Wind was a Woman (18th August), a collection of songs by C:T founder David Bruce. The full programme may be found here.


0 comments

Archive
1 | ... | 4 | 5 | 6 |

7

| 8 |

Concert Listings Today & Tomorrow: