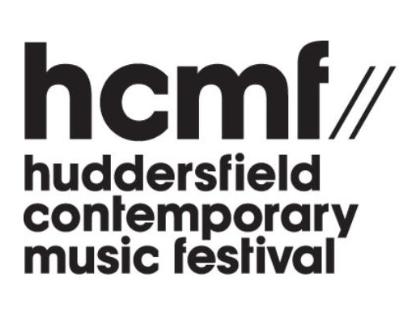 I've just updated CT's concert diary for November. A few things, however, deserve special mention.
The Huddersfield Contemporary Music Festival, the UK's largest specialising in this genre, runs from Friday 16th-Sunday 25th November. This year's composer in residence is Norwegian Maja S K Ratkje. You can find out more about her on her website, www.ratkje.com, via her Soundcloud feed or on Spotify. The full programme for the festival, which consists of more than fifty concerts and events, can be viewed here.
Oliver Knussen turned 60 in June and, by way of celebration, his music is to feature in a BBC Total Immersion day on 4th November at the Barbican. It starts at 1.15 and consists of three concerts: one to be given by Guildhall New Music Ensemble; another featuring Huw Watkins, Ryan Wigglesworth and Alexandra Wood; the last, at 8pm with BBC Symphony Orchestra. They will play a total of 17 works, including his Whitman Settings, Violin Concerto and Symphony No.3. The man himself will be there, including for a film and discussion about his music at 3pm. It promises to be a fascinating day.
Something that might also interest readers here is a musical retreat entitled 'The Sun Always Moves West', to be held at Dewsall Court, Herefordshire from Friday 9th November to Sunday 11th. It celebrates the lives of composers touched by the Great War - Elgar, Vaughan Williams, Holst and Bridge - and whose influence can still be felt today through their work as composers and teachers. There will be a concert given by tenor Stuart Jackson, violinist Ben Hancox and pianist Anna Tilbrook; an exploration of the poetry of the time; a debate entitled 'The Psychology of Song'; and an act of Remembrance on Armistice Day. More details can be found on their website or by emailing Samantha Vaughan.
0 comments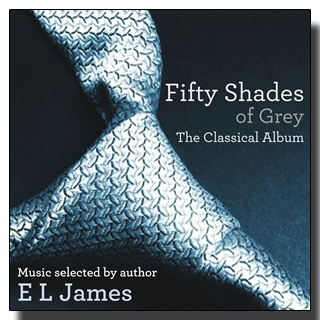 I noticed with a sense of both amusement and nausea yesterday that EMI, a label that I used to follow avidly, has stooped to releasing Fifty Shades of Grey, The Classical Album. The webpage, to which I'm not going to put a link – why promote this nonsense – contains a preamble from the author saying how 'thrilled' she is about it (I wonder what her cut is?) followed by some nonsensical spiel about the album 'setting a mysterious and alluring atmosphere with just a hint of danger.'
I suppose it is easy for musicians to sneer at this sort of thing. Many of us had a eureka moment when we realised that classical music moved us just as much as, if not more than, popular music. Mine came when a friend of the family bought me Dvorak's New World Symphony when I was seven or eight. Perhaps it is possible that someone will have a similar kind of road to Damascus experience when listening to this CD.
The most popular forms of classical music have long been taken advantage of by the marketing people. I noticed the other night, for example, Tchaikovsky's Waltz of the Flowers being used on the channel Dave to advertise their Redbull X Fighters. It was quite droll and made me smile. The same might be said of other adverts: Stella Artois (Verdi Forza Del Destino Overture), British Airways (Delibes Flower Duet from Lakme), Hovis Bread (New World Symphony!). Music used in this way can be a powerful tool for teachers when introducing children to classical music. Something 'boring' is made accessible. It is then for the teachers to add context, showing that there is more to the music than the thing to which it has become attached. Fifty Shades of Grey, however, is a book for adults. And, in my opinion, releasing such a compilation disk not only infantilises adults by assuming that they can't find these works for themselves, it also cheapens great works of art by association.
What might, however, be easier to defend, would be the use of such marketing ploys in order to make money as a means of pursuing worthier projects elsewhere – here I am, of course, thinking of new music. Naxos has done this with compilation disks of music from adverts. The big record labels are increasingly, however, a lost cause for living composers.
So it is with EMI this month. Whilst there's nothing else that plums the depths of Fifty Shades, their releases are wearyingly predictable. There's Bizet's Carmen, Nielson and Tchaikovsky Violin Concertos, some Vivaldi and Beethoven and several compilation disks: Great Cello Concertos, Rodgers and Hammerstein at the Movies and Maria Callas – The Studio Recordings. The one ray of light, but one that is still decidedly mainstream, is a disk of Brahms and Berg Violin Concertos with Renaud Capucon and the Vienna Philharmonic.
Naxos, on the other hand, completely outclasses the full price big boys. There is a new recording of Chen Gang's Yellow River Concerto and (written with He Zhanhao) The Butterfly Lovers Concerto with the New Zealand Symphony Orchestra; a programme of American trumpet music featuring works by Leo Eylar, Steve Rouse, Robert Starer and Stephen Sondheim; Gabriel Jackson's Requiem and other works with the Vasari Singers under Jeremy Backhouse; and Tan Sun's Concerto for Orchestra, Symphonic Poem of 3 Notes and Orchestral Theatre with the Hong Kong Philharmonic under the baton of the composer.
Elsewhere things are relatively quiet. There's a handy new page on NMC featuring all of the 20x12 composers. I've already written extensively on this project, but do pay a visit if you haven't already. I also very much enjoyed browsing NMC's annual review document, which is a great reminder of the excellent work done by the record label.
I will also mention a disk that I didn't notice when it first came out, but have since enjoyed a great deal: John McCabe's Rainforest I and II on the Dutton record label. McCabe is a composer well worth checking out; he seems to manage the uncanny trick of being adventurous, lucid and accessible all at the same time. It also features the violinists Harriet Mackenzie and Philippa Mo, who together make up Retorica, performing his Double Concerto Les Martinets Noirs. I reviewed their brilliant debut disk in September and their playing is no less engaging and assured here. Look out for an interview with them on CT, coming soon.

0 comments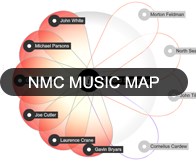 For a bit of Friday fun why not take a look at NMC's Music Map , an interactive application that explores links between composers? It launches with the composer you have chosen placed in the centre of the screen. Surrounding him or her like petals you will see others with whom the composer shares stylistic links. There is also a petal that shows who taught the composer and surrounding the 'flower', this time like orbiting planets, is a summary of the composer's style. In the bottom left is a panel to listen to musical extracts. Perhaps the most fun to be had, however, is by clicking on composers to make a 'musical map journey'. Rather like the six degrees of separation theory, it can provide some interesting links. It is possible, for example, to get from the lush tonal conservatism of Elgar to the integral serialism of Milton Babbitt, the composer who once wrote a paper entitled 'Who cares if you listen', in just four steps: via Anthony Payne, Elisabeth Lutyens and Robert Saxton. Inevitably there is a certain degree of subjectivity in the links but it makes for an interesting way of discovering new music.
0 comments
Apart from individual concerts, just updated here, there are several important festivals this coming month. As ever, I've not included concerts from these festivals in the main round-up. Instead follow my links to festival websites below.

The Festival Internacional de Música Contemporánea de Tres Cantos takes place in Madrid from October 6th to 28th. The programme concentrates on the music of Spanish composers, though there are also performances of works by Alfred Schnittke, Elliott Carter, Maxwell Davies and Arvo Part.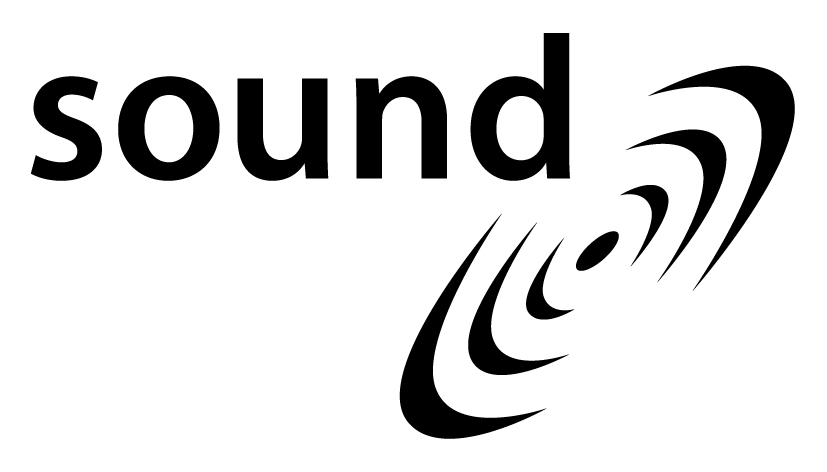 Sound, which takes place in a number of venues in North East Scotland, has become, since inception in 2005, a vital and thriving place to experience new music. Among the highlights this year include a 4-day programme of opera, with performances taken out of the theatre and staged in more unusual venues; the finale of the Three Cities Project (linking Aberdeen, Bergen and St Petersburg); a Red Note Ensemble Noisy Night; a primary school project based on Edward Lear's poems led by Daniel's Beard; a sound map of Aberdeen; and Matthew Herbert's visceral One Pig. The 2012 sound Festival runs from 19th October to 18th November.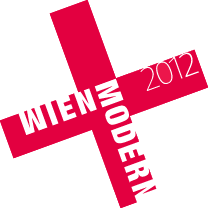 In contrast to the relative youth of Sound, Wien Modern, which runs from 22nd October to 16th November, this year celebrates its 25th anniversary. The birthday is being marked with a series of concerts chosen by Lothar Knessel, one of the festival's founders. Marking his centenary year, there will also be a special focus on the works of John Cage.
0 comments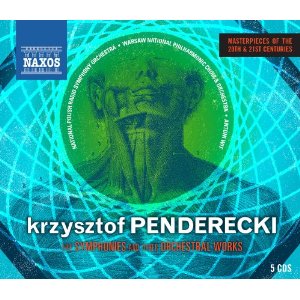 Apart from the excellent Retorica disk reviewed in my last post, there are a number of other new recordings worth checking out this month.
There are five releases on Naxos. The survey of the symphonies of Maxwell Davies under the baton of the composer continues with the issue of his classically proportioned Fourth and the single movement Fifth, played by the orchestras for which the works were originally written: the Scottish Chamber Orchestra and the Philharmonia respectively. In a similar vein, Antoni Wit and the Warsaw Philharmonic and Choir continue their increasingly impressive survey of the music of Penderecki with the release of the boxed set of Symphonies 1-5, 7 and 8 (No. 6, I believe, is still being written) and a disk of choral/orchestral music: Hymne an den heiligen Adalbert, Song of Cherubim, Canticum Canticorum Salomonis, Kosmogonia and Strophen.
In the American Classics series there is a recording of music by Claude Baker conducted by Leonard Slatkin and Hans Vonk with the Saint Louis Symphony Orchestra. The programme consists of The Glass Bead Game, Awakening the Winds, Shadows: 4 Dirges-Nocturnes and The Mystic Trumpeter. I don't know the composer but, having dipped into the disk on Spotify, I can say that the music is fascinatingly mercurial and atmospheric. Well worth a listen. Atmospheric, but in a different way, would also be a good description of Vivian Fung's Violin Concerto, Glimpses and Piano Concerto Dreamscapes with the Metropolis Ensemble. Here the effect is an intelligent mix of East meets West via Gamelan and John Cage prepared piano. Finally, there is a new disk of music for wind band that comprises Chen Yi's Dragon Rhyme, Kurt Weill's Violin Concerto and Jennifer Higdon's Soprano Saxophone Concerto. It is worth checking out even if you're not a fan of the genre, since the composers on the disk admirably exploit the range of which this type of instrumental group is capable.
Apart from Retorica, there are also two exciting new releases on NMC. The first is an all-Knussen programme consisting of Choral, Autumnal, the Whitman Settings, Secret Psalm and Prayer Bell with BCMG and the BBC Symphony Orchestra under the baton of the composer. The disk, sadly, doesn't seem to be on Spotify, so I've been unable to check it out properly. Little tasters are, however, available on the NMC website. The second is a disk of music by Tansy Davies entitled Spine, including the substantial works Iris, Falling Angel and the five movement Loopholes and Lynchpins for piano. Those who familiar with her music will know what to expect - urban but urbane: grungy but sophisticated - for those who don't, this is a good place to start, even if the disk Troubairitz on Nonclassical might be more immediately accessible. Also on Nonclassical, but this time only just released, is Cello Multitracks, featuring the music of Gabriel Prokofiev played by cellist Peter Gregson. Don't forget, finally, to check out the 20x12 page on NMC. Now the Olympics are over the project is drawing to an end, but it is perhaps even more compelling now the full range of works can be experienced.
0 comments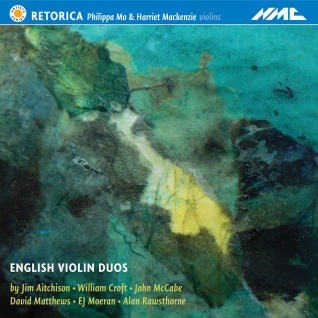 If a programme of music for two violins does not sound like a very appealing prospect, check out Retorica's debut disk, just released on NMC. Violinists Harriet Mackenzie and Philippa Mo have made it something of a mission to bring this little-known repertoire to a wider audience. Even the name of their duo - the Italian feminine form of the word rhetoric - is a reflection of this: just as rhetoric could be said to be artful persuasion in speech, they seek to do the same through their playing. They succeed here by the oratorical bucket-load.
The all-English programme consists of: Jim Aithison's Syruw: Five Kazakh Tableaux, John McCabe's Spielend, Moeran's Sonata for two violins, William Croft's Sonata IV Op. 3 No. 4, David Matthews' Eight Duos, and Alan Rawsthorne's Theme and Variations. It is a well thought-out programme; many of the pieces have a distinct feeling of place, especially by their link to the English pastoral tradition (or in some cases their reaction against it). The Croft, placed mid-programme, in itself a lovely piece, also acts as a clever amuse oreilles before we return to the twentieth-century for the last two works. It also ends with the same lilting rhythms with which the Matthews begins, providing a nice sense of connectivity.
There is a strong pictorial element in many of these works, none more than the first on the disk, Jim Aitchison's Syruw. The composer has long forged connections with the art world, and this piece was designed to be performed with an exhibition that explored Kazakh life and textiles. It consists of a series of delightful and expertly-realised vignettes, from the stillness of the opening, whose little disturbances presage the gentle breeze of the second movement through to 'an exaggerated tale', which seems capture a storyteller in the very act. The Matthews has a similarly visual feel. There is a sense of connectedness between some of the movements, especially in the emphasis on the pastoral and, in the sixth movement entitled 'Contra-Pastoral', its urban equivalent. The whole can also, however, be understood as a series of hors d'oeuvres-like 'moments', each element entire unto itself, but much more satisfying when consumed together.
The other three twentieth-century works on the disk use more abstract structures. In the case of the Rawsthorne this is a closely argued theme and variations, though the emphasis on short movements provides a not dissimilar feeling to the Aitchison and Matthews. There is no doubting the fact, however, that this was intended as a much more serious work, the theme of the opening being skilfully and inventively manipulated throughout, with the final movement recapitulating some of the early variations in order to bring the piece to a satisfyingly cogent close. Spielend, the German word for 'playing', by John McCabe is based upon the idea of the musicians 'playing their themes against each other and playing with the musical material.' The thirteen-minute, single-movement work, begins with exhilaratingly spirited hocketing interspersed with flourishes. It is followed by a long central section that explores two reminiscences of the Violin Sonata of Poulenc before returning to the vigour of the opening. Moeran's Sonata for Two Violins is the most traditional of the twentieth-century works on the disk. The influence of English folksong is everywhere imprinted on the music, though his frequent diversions into more adventurous harmonic territory avoids the 'cow-pat' element of which many of his contemporaries were guilty. This is especially evident in the final movement in which, after 12 straightforward passacaglia statements, the music is allowed to roam more freely.
What is especially striking about the pieces on this disk is that, perhaps because the limited resources force the composers to make every note count, each has a structural tautness that facilitates rapid engagement with the listener. This is not to say the composers give away everything too quickly; far from it, this is music that challenges and rewards repeated hearings. The other extraordinary quality of these works is the way in which each composer has made limited resources sound rich and even symphonic. In this they are aided by the brilliant performances of Mackenzie and Mo. It is clear that they not only understand the subtleties of the music they are playing but they want to 'wow' you into loving it as much as they do. In this they totally succeed. The recording too strikes an excellent balance: it is both intimate but with sufficient acoustic spaciousness for they music to feel full.
0 comments
Having written a eulogy to the music of William Mathias not many weeks ago, I managed to forget to mention the upcoming North Wales International Music Festival, which was founded by the composer. It runs from the 22nd-29th September and focuses on more popular contemporary music, making a special feature of the works of Karl Jenkins and royal composer Paul Mealor. The twentieth anniversary of the composer's death will be marked by performances of his Anniversary Dances and Let the People Praise Thee O God. His daughter, Rhiannon Mathias, will give the festival Eucharist address on 23rd September.
A heads-up also for Ultima, the Oslo Contemporary Music Festival, which runs from 6th-15th September. The introduction to the festival from Director Mars Petter Hagen makes a virtue out of pointing out that there is no theme, but instead links will become clear as the festival unfolds: 'whether it is in the intervals, between the concerts, at the fragile acoustic micro level in a newly composed and never performed piece, in a brutal, musical collision, or somewhere totally different.' That may sound a bit nebulous, but a quick glance at the programme, here, reveals a very wide range of interesting concerts.
On Septermber 19th, finally, the BE OPEN Sound Portal arrives at Trafalgar Square as part of the 2012 London Design Festival: 'An alien black, rubberised structure will be home to finely-tuned audio technologies aimed at delivering pure acoustic experiences to visitors in the middle of Trafalgar Square.' It will also play host to musicians and sonic artists who have been commissioned to produce new works in the space. More information is available via SaM.
0 comments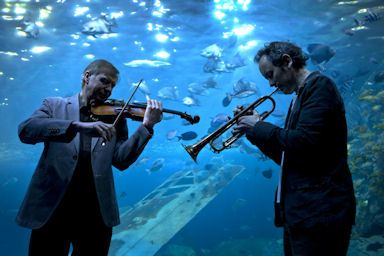 There are several festivals that feature new music in September. I've included a selection of concerts from them in my monthly round-up on CT's concert page. As always, however, a more complete programme can be found by browsing individual festival websites: the Warsaw Festival of Contemporary Music (16th-24th September); the Festival de Música de Alicante (21st-29th September); Musikfest Berlin (31st August-18th September); and Beethovenfest, Bonn (7th September-7th October). I should also make special mention of the Presteigne Festival, which I forgot last month. Whilst it started on 23rd August, it still has a few days left to run. There is much left to enjoy. Tomorrow, for example, there is the chance to hear Sally Beamish's String Quartet no. 2 'Opus California' and the world première of Michael Berkeley's Oboe Quintet. The festival's final concert on 28th August contains Paul Patterson's Allusions for two violins and string orchestra and the world première of the revised version of Sally Beamish's No, I'm not afraid.
Of the other individual concerts, Fish Music (see photo), taking place in Plymouth on 13th September, especially caught my eye. It comprises a sound installation where fish in an aquarium become musical notes. Their position in relation to a stave placed in front of them is interpreted by improvising musicians. Whilst its success no doubt relies more upon the skill of the performers than the position of the fish, the concept is a fascinating one; I imagine the combination of the hypnotic movement of fish and music is felicitous indeed.
0 comments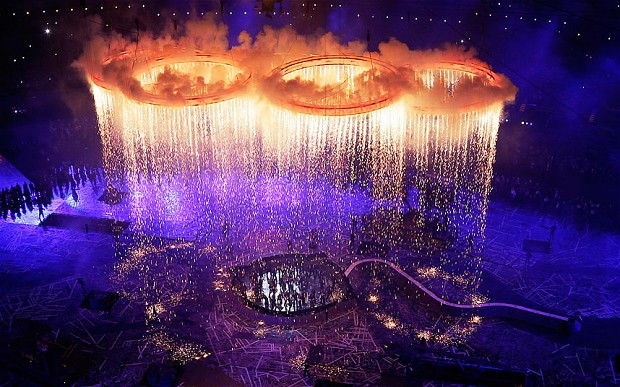 Okay, I admit it: hosting the Olympics was not such a bad idea after all. As I've watched I have found myself whooping, shouting, crying with joy and often turning the television off because I can't take the stress. This is strange, since I've not much more than a passing interest in sport. Granted, I enjoyed seeing Andy Murray avenge his defeat at the hands of Roger Federer, and it's been thrilling to see the cyclists and rowers perform so brilliantly. Maybe, however, it's because the spirit of the Olympics, especially in the journey athletes have to make in order to achieve mastery, is something with which musicians can connect. Music, like sport, demands sacrifice.
New CD Releases
The Olympics continue to be a source of inspiration this month for composers taking part in the 20x12 project. There are three new tracks available on NMC: Aidan O'Rourke's jauntily minimalist TAT-1, inspired by the first transatlantic telephone cable; the astringent and powerful mini-opera Our Day by Conor Mitchell, set against the backdrop of events in Northern Ireland in 1972; and Oliver Searle's mercurial Technophobia, which brings together conventional and unconventional instruments played by young disabled musicians and their peers.
Elsewhere, as musicians concentrate their efforts on the concert hall, there are only a few new recordings. The music of Catalan composer Xavier Montsalvatge (1912-2002) features in two releases. There is a collection of his music for two pianos - Barcelona Blues, Tres Divertimentos, Sum Vermis and 5 Invocations al Crucificado - on Naxos; and Partita 1958, Cinco Canciones Negras, the premiere recording of Calidoscopi Simfonic and Sinfonia de Requiem on Chandos. Described by Aaron Copland as 'The Messiaen Monster', the Turangalila-Symphonie, now acknowledged as one of the great works of the twentieth century, receives a new recording with Juanjo Mena and the Bergen Philharmonic Orchestra on Hyperion. Warner Classics, finally, have released a very enticing 6 CD collection featuring pianist Pierre-Laurent Aimard playing music by Debussy, Ives, Messiaen, Ravel, Carter, Boulez, Beethoven and Liszt.
BBC iPlayer
If you missed the BBC Proms over the last week, I thoroughly recommend picking up the world premieres of James MacMillan's Credo and Charlotte Bray's At the Speed of Stillness on BBC iPlayer (follow my links). Some may find the MacMillan difuse, but there is no doubting his ability to make the familiar - both in terms of raw musical language and established forms - seem excitingly new. The Bray, in contrast, showed commendable focus. Other works still available on iPlayer as I write include Knussen's Symphony No. 2 with the BBC Philharmonic under Noseda and the UK premieres of Langgaard's Symphony No. 11 Ixion and Gudmundsen-Holmgreen's Incontri played by BBC Symphony Orchestra under Dausgaard.
Embedded
A quick reminder to finish. For those interested in Sound and Music's excellent Embedded programme, there are still a few days left to apply. There are three calls: no.w.here, an organisation based in Tower Hamlets that combines film production alongside critical dialogue about contemporary image making; Music Hackspace, a platform that supports the development of innovative new projects using new technologies; and BBSO, which offers a year-long partnership to write new works of up to 12 minutes for symphony orchestra. The deadline for these calls is August 13th. More details are available on the Sound and Music website.
0 comments

Whilst I've just updated CT's concert listings for August, there is such a range of concerts this month that I would also recommend checking out individual festival programmes, of which many of the concerts are a part.
In the UK, the BBC Proms continues throughout August. For a quick summary, take a look at my preview blog, here. Also worth checking out is the exciting and innovative Tête à Tête opera festival. It runs from 2-19th August and contains over 70 performances from 30 companies. I've not tried to summarize this wealth of performances on the concert-listing page so strongly recommend taking a look at the programme for yourself. The Edinburgh festival also gets going on 9th August and includes a number of concerts that include new and recent music. I've included several of these in CT's listing or, alternatively, you can look directly on the festival's music page, here.
On the continent the Lucerne Festival Summer Festival runs from 8th August to September 15th and this year focuses on the theme of 'faith' with a particular emphasis on the music of the two composers-in-residence, Philippe Manoury and Sofia Gubaidulina. The Salzburg Festival got under way on 20th July and continues until 2nd September. It contains, almost as a festival within a festival, a series of 14 concerts, entitled Salzburg Contemporary. This features a host of exciting music, including works by Lutoslawski, Heinz Holliger, Zimmerman, Dallapiccola, Berio, Boulez, Scelsi, Ligeti, Stravinsky and Berg.
0 comments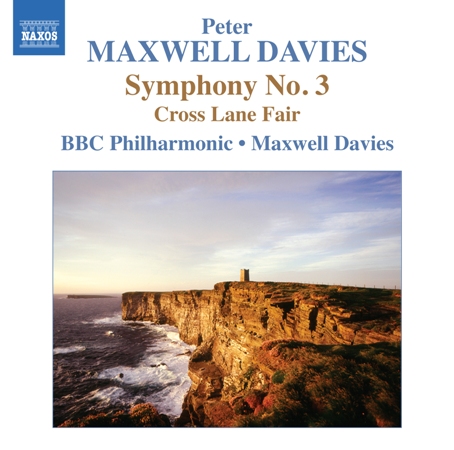 A quiet month. Only Naxos – as usual – has produced new albums of recent music. Three of these are in its American Classics series. There is a recording of music by Alan Hovhaness with his Symphonies 1 and 50 and Mount St. Helen with Schwartz and the Seattle Symphony Orchestra; Peter Menin's Symphony No. 3 and the concertato Moby Dick, also with the Seattle forces; and a programme of David Del Tredici piano works, the first recording in a complete survey, including: Aeolian Ballade, Ballad in Lavender, Ballad in Yellow, S/M Ballade and Gotham Glory. The Hovhanesss and Menin, who were near contemporaries, make an interesting contrast, the Hovhaness wholly refusing to engage with modernism, Menin more astringent even if still essentially tonal. Del Tredici, who unlike the other two is still alive, is known as the father of American Neo-Romanticism. His works are attractive and approachable, though, especially in the 'pianistic terror' that is S/M Ballade, with plenty of substance too.
Perhaps the most important of Naxos's releases this month is a new recording of Maxwell Davies's Symphony No. 3 and Cross Lane Fair, since it is features the composer himself in charge of the BBC Philharmonic Orchestra. The symphony owes much of its structure to the principles of architecture, though Davies has also written that 'the architectural proportional devices...related at least as directly to the spiralling mollusk shells on my desk...and to the spirallings of the huge breakers crashing in from the Atlantic on that same shore.' Like many of his pieces, therefore, it is very firmly rooted in his adopted island of Orkney. Written in four movements that might, in their slow-fast-fast-slow plan, owe something to Mahler 9, it is a work of great power that, nevertheless (and perhaps like Mahler), requires the listener to work at its understanding. As if to sweeten the deal it is paired with the much lighter Cross Lane Fair, an attractive and accessible work that is inspired by memories of a fairground near Salford.
The 20x12 project continues to be a great source of discovery and, to my mind, the most interesting offshoot of the Olympic Games. NMC have recently released three new pieces in the series: The Voyage by Michael Wolters, Zatopek! by Emily Howard and Fire by CT founder David Bruce. These new works greatly enrich what was already a delicious smorgasbord of new music. As before, they are available as a subscription download, and as individual tracks on iTunes, Amazon and Spotify.
0 comments
Perhaps you needed to be a brass player fully to appreciate Mark Anthony Turnage's Canon Fever, the world première of which opened the First Night of the Proms on Friday. Ruthlessly and relentlessly written, it provided the BBCSO players with a chance to exhibit the exuberant, atavistic side of their musical personalities. The result was three minutes of exhilarating music. It was a breath of fresh air in a concert that then descended into patriotic navel-gazing. Catch it on BBC iPlayer whilst you can.
0 comments

A short guide to the music of William Mathias, who died 20 years ago on 29th July.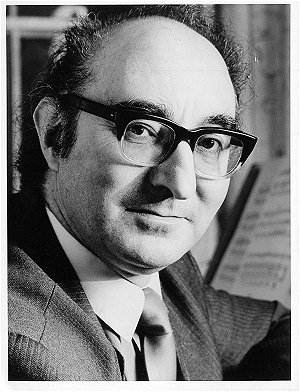 I hail from the same part of the world as this most brilliantly communicative of composers. As with all who attended the old grammar school in the unexceptional town of Whitland, Carmarthenshire, I used to sing a work by Mathias at the beginning and end of every term, his School Song. Born in the town in 1934, Mathias had written the piece whilst a pupil at the school at the age of 11 or 12. It is a precocious work, with a shapely tune that comes to a rousing close, supported by effortlessly successful harmony. It is sad that, on turning comprehensive in 1989, the School Song, possibly Mathias's most performed work, was dropped.
The gusto with which normally unparticipative pupils sang Mathias's School Song suggests that his ability to communicate was an inherent part of his musical personality. It was a tendency that would eventually leave him, like Britten, at odds with the post-war avant-garde. Mathias was acutely aware of this. At the 1979 Menai Music Festival Lecture, he articulated his personal view that early twentieth-century innovations had led not, as some in the avant-garde believed, to a new unified system, but to the disintegration into various systems in which a composer should find his own place. It now seems obvious that this view was correct. As for his position in this pluralistic scene, in a BBC documentary devoted to his music, he railed against what he saw as the limited expressiveness of some twentieth-century music, which, he felt, sometimes gave the impression 'that music is there to talk insistently about tragedy, that it must always be unpleasant because that is the essence of our time.' He underlined this by going on to say that 'music...does many things: it can be tragic...[but]...it can also be extremely happy and it can be, in my view, an act of praise.'
These statements provide the key to understanding Mathias's music. The composer showed an uncanny knack for writing music of great range, both within pieces and between pieces, which nevertheless sounds like it is by the same person. By this I mean that he was just as capable of writing a good tune forged from tonal materials (though not actually using tonal procedures) as well as 'difficult' textures with high levels of chromatic density. As with the music of Benjamin Britten, this makes him a good starting point for those wishing to become accustomed to the sounds of new music. This was the function Mathias served for me as a teenager as I gradually got to know his music. It unlocked my ears, accustoming me to more adventurous sounds, which then allowed me to explore more experimental music.
The most familiar works by Mathias are his carol sequence Ave Rex, which includes the perennially popular Sir Christemas; A Babe is Born; and Let the People Praise Thee O God, the anthem written for the ill-fated wedding of Charles and Diana. All are rollicking pieces, superbly written for maximum tuneful effect. Whilst there are many other works in a similarly attractive style, Mathias also wrote more serious church music. There is the visionary and transportive As Truly as God is Our Father, the astringent Jesus College Service and the cerebral Four Latin Motets. There are three good discs for those who wish to explore this music: Christ Church Cathedral Choir conducted by Stephen Darlington on Nimbus, Wells Cathedral Choir and Matthew Owens on Hyperion and one released by the American choir Gloriae Dei Cantores, conducted by Elizabeth Patterson. My personal favourite, especially because of the immediacy of the recording, is Stephen Darlington and Christ Church. A better choice for newcomers, however, might be Matthew Owens and Wells Cathedral, since the disc also contains several of Mathias's organ works, including his catchy Processional. This provides a way into his substantial and serious organ works such as Berceuse, Antiphonies and Fenestra. These have been recorded both by John Scott on the organ of St. Paul's Cathedral on Nimbus and Reichard Lea (in a double disc survey of Mathias's complete organ output) on the organ of Liverpool Metropolitan Cathedral on Priory.
Mathias was also known for his large choral-orchestral works. One of these, World's Fire, is, sadly, unrecorded. This Worlde's Joie, Mathias's rumination on the seasons of the year and the stages of life, is available on Lyrita with an orchestral version of Ave Rex and his powerful setting of the thirteenth-century poem Elegy for a Prince. Perhaps his choral best (a phrase he himself used of the work) is, however, his Requiem Mass written in memory of his mother, Lux Aeterna. Whilst clearly deriving inspiration from Britten's War Requiem it is, in contrast, a work of extraordinary radiance. It is available in an electric performance with the LSO and Bach Choir conducted by Willcocks on Chandos. It is one of my most treasured recordings.
Mathias's output also includes a number of concertos, three symphonies and a wide variety of chamber music. Symphony No. 1 and Symphony No. 2 Summer Music are available on Nimbus with the BBC Welsh Symphony Orchestra (now the BBC National Orchestra of Wales) under the baton of the composer. They make a fascinating pair. The first energetic and tuneful, the second dark and brooding. The years between the two symphonies were marked by orchestral works that Mathias called 'landscapes of the mind': Laudi, Vistas, Helios and Requeiscat. Helios and Requiescat, are available with the Third Symphony and Oboe Concerto, also with BBCNOW on Nimbus. Laudi and Vistas are available on Lyrita together with some early works -- Dance Overture, Divertimento for String Orchestra, Invocation and Dance and Sinfonietta -- that are both brilliantly written and outrageously good fun. The middle movement of the Harp Concerto shares both thematic material and the lamenting atmosphere of Elegy for a Prince, but is typically framed by two highly attractive and accessible movements. It is also available on Lyrita together with his Clarinet Concerto and the infectiously raucous Piano Concerto No. 3. For those interested in exploring Mathias's chamber music I recommend two discs: a recording of his three string quartets with the Medea Quartet on Metier and a disc that includes Mathias's Sonata No. 1 and No. 2 and Piano Trio on Koch.
For more information, visit the composer's page at OUP.
0 comments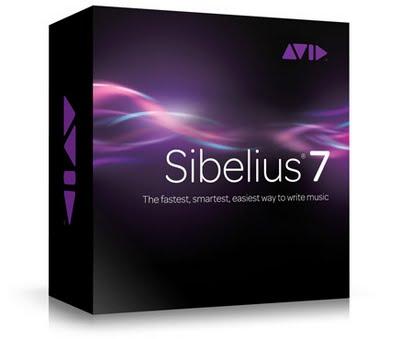 On July 2nd, Avid Technology, the company who recently acquired Sibelius Software, announced a major restructuring. This included the shedding of 350 jobs and the sell-off of the audio peripheral division M-Audio and its consumer video division to Corel Corp in Ottawa for $17 million. According to an article on pro-tools-expert.com this restructuring will also include the closure of Sibelius's UK office. They quote one Sibelius team member as saying: 'this is heartbreaking, it took us 15 years to build this business and it took Avid 15 months to wreck it.' Whilst Ian Bruce, Director of Communications at Avid, stated yesterday on Twitter 'Let there be no doubt - Sibelius stays with Avid', it remains unclear as to how the reorganization will affect future development of the software.
0 comments
I've just updated CT's concert listings for July. Festival season gets into full swing this month, however, so, with so much going on, it would hard to make that list comprehensive. Instead I'll also try to summarize the festivals in which much of the music is being played, as well as a few highlights.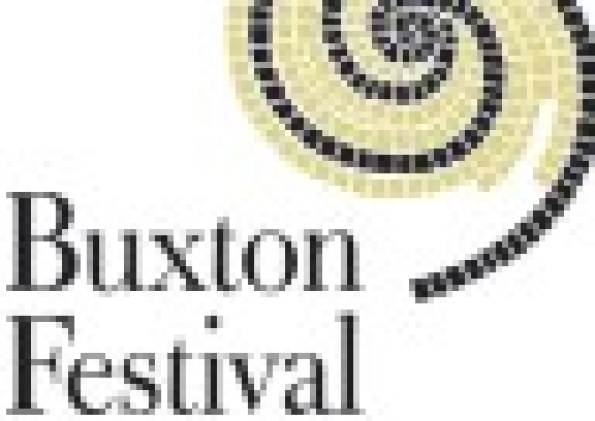 The Buxton Festival runs from 7th- 25th July. It is dedicated to music, opera and books. Whilst that doesn't include much in the way of contemporary music there is, nevertheless, a new productions of Britten's masterpiece, The Turn of the Screw, to look forward to on 16th and 20th July.

The Cheltenham Music Festival (4th- 15th July), contains a number of interesting new music concerts, handily summarized on their own page. It includes a Goehr Horn Trio première, a production of Edward Rushton's opera Babur in London and a concert of new music given by the BBC Singers that includes five premieres.
The Schleswig-Holstein Musik Festival starts on 7th July and runs almost to the end of August. The focus of the programme this year is on Chinese culture, including the contemporary music scene. Details can be found on the festival website, here.
The Festival 'Aix en Provence (5th-27th July) features the world première of George Benjamin's new opera Written on Skin. It is based on an Occitan legend from the 12th century and explores the consequences of self-discovery and the limitations of human power. Performances are on 7th, 9th, 11th and 14th July.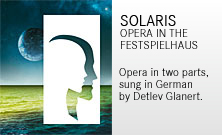 There is also a new opera at this year's Bregenz Festival, Detlev Glanert's Solaris, based on the novel by Stanislaw Lem. The work was also turned into a great film by Andrey Tarkovsky in 1972, so this new interpretation will have much to live up to. The premiere is on 18th July.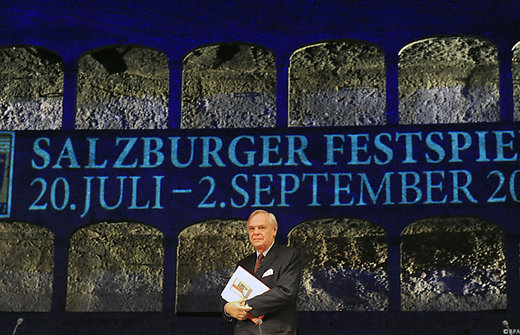 The Salzburger Festspiele runs from 20th July to 2nd September. It contains a series of concerts entitled 'Salzburg contemporary', including works by Lutoslawski, Dallappiccola, Boulez, Berio, Zimmerman, Scelsi, Ligeti and Stravinsky. A complete guide can be found here.
There are two other music festivals that may be worth investigating, though, at the time of writing, neither had published their programmes. They are the Schlern Festival (5th-25th July) and the Highscore Contemporary Music Festival (23rd July- 4th August). Both promise updates soon on their websites. Finally, don't forget that the Proms season gets going this month. A full preview can be seen in my earlier blog post, here.
0 comments

A relatively quiet month in terms of CD releases, but one nevertheless marked by some interesting finds.
Naxos, as ever, has released a clutch of new recordings. Two of these are in its continuing American Classics series: a collection of Hailstork orchestral music, including American Port of Call, Symphony No. 1 and 3 Spirituals with the Virginia Symphony Orchestra and Chorus under the baton of JoAnn Falletta; and Leshnoff chamber music - String Quartet No. 2, Seven Glances at a Mirage, Cosmic Variations on a Haunted Theme and ...without a chance - played by the Carpe Diem String Quartet and Opus 3 Tri. Both make for interesting listening, the Hailstork richly accessible in the manner of film music, the Leshnoff imagined with a fine ear for instrumental sonority that, especially in a work like ...without a chance, evokes something of Javanese Gamelan.
These composers are balanced by two stalwarts of the European tradition. Penderecki's Fonogrammi, Horn Concerto, Partita, The Awakening of Jacob, Anaklasis and De natura sonoris, are played by the Warsaw Philharmonic under Wit; Messiaen's Et exspecto resurrectionem mortuorum, Le tombeau resplendissant and Hymne by the Lyon National Orchestra under Markl. Whilst generally dark in tone, the Penderecki programme shows the wide range of influences upon the composer, from his use of new sonorities associated with his avant-garde days, to neo-romanticism and jazz. The Messiaen programme is dominated by Et expecto, his profound rumination on two world wars. The other two pieces, are earlier works that, especially in Le tombeau replendissant, written when he was 23, show his remarkable precocity
I was once told by a respected musical figure that Shostakovich wasn't a great composer. That immediately sent me back to listen to my favourite work of his, the Fourth Symphony. It is a work of extraordinary range and transcendental power, easily confirming that his reputation is very much deserved. I've always loved Simon Rattle's hard-driven recording of the work with the CBSO on EMI, but Esa-Pekka Salonen's live recording of the work with the Los Angeles Philharmonic just released on DG is also worth checking out, especially as it is paired with a remarkable premiere recording of a recently discovered and reconstructed operatic prologue, Orgango.
NMC have just launched their Debut Discs project, which offers emerging composers an international platform for their work. They are being supported by Peter Maxwell Davies, who spoke eloquently on the launch day about the initiative. The first three discs in the series were launched this month, featuring the works of Huw Watkins, Dai Fujikura and Sam Hayden. The new recordings are available on Spotify, though some tracks are withheld in order to encourage you to buy. For those interested in the physical product, the CDs are handsomely produced with striking cover designs by students from Central Saint Martins College of Arts and Design. Composers who will feature in future releases include Helen Grime, Joseph Phibbs, Ben Foskett, Richard Causton and Charlotte Bray.
0 comments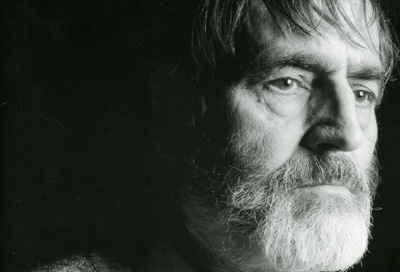 Helmut Lachenmann. The latest composer to feature in Tom Service's guide to contemporary music.
I recommend checking out Tom Service's excellent and evolving guide to contemporary music on the Guardian website. It started at the end of April and, during the course of a year, promises to give an introduction to a new composer each week. To qualify, a composer must either have been born within the last one hundred years or be still alive.
The list of composers is prefaced by a passionate defence of new music that deserves to be widely read. I especially love the comment about the willingness of children, who don't come to music with any baggage, to engage with more 'difficult' works.
The guide so far includes portraits of: Elliott Carter (the only composer not born within the last one hundred years who still qualifies for inclusion), Pauline Oliveros, Harrison Birtwistle, John Zorn, Judith Weir, Oliver Knussen and Helmut Lachenmann. Each also contains a rich range of embedded links, including some to full performances of works on You Tube.
0 comments

I did - just - manage to update CT's concert directory in time for June a few days ago. However, I also wanted to point out a few festivals that take place this month, especially since, on the whole, I have not included their concerts in that listing. I would have done this yesterday, but instead watched the rather splendid barge procession on the Thames, a day dampened only slightly by the bad weather and the disappointing TV coverage. I was especially surprised that the BBC didn't seem to have thought of putting a microphone on any of the music barges. I didn't catch any of the New Water Music.
There are couple of interesting festivals on the continent this month. The first, the KunstFestSpiele Art and Drama Festival, is already underway, but continues until 17th June. Taking place in the beautiful Royal Gardens of Herrenhausen, Hanover, there is much to enjoy in the rest of the festival, including the BBC Singers performing Britten, Bitwistle and Stevie Wishart on 7th June; the pianist Marino Formenti playing Liszt, Kurtag, Pesson, Nancarrow and Rihm on 9th June and Evelyn Glennie performing new works with the Tapei Chinese Orchestra on 17th. The short Zeit Für Neue Musik festival takes place in the Kammermusiksaal der Firma Steingraeber & Söhne, Bayreuth from 21st June to 24th and includes works by Cage, Andriessen, Ligeti. Tober-Vogt, Bartok and others.
In the UK, the St. Magnus International Festival runs from 22nd to 27th June. It includes the chance to hear Marc Neikrug's harrowing Through Roses and Maxwell Davies' Miss Donnithorne's Maggot on the first day; Davies' Ojai Festival Overture, Alasdair Nicholson's Backward Glances on 23rd; Distance and Enchantment by Judith Weir, dansmusik by Alasdair Nicolson on 24th; and the world premiere of a new work by Arne Gieshoff on 26th and of Paul Crabtree's Utopian Visions on 27th. The Aldeburgh Festival, finally, runs from 8th-24th June. Highlights include Oliver Knussens's Where the Wild Things Are and Higglety Pigglety Pop! on 8th June and, on various dates, premieres by Elspeth Brooke, Jonathan Dove, Oliver Knussen, Kurtag, Barnabas Dukay, Carter and even the European premiere of a Charles Ives' work, his vast, unconventially orchestrated and unfinished Universe Symphony. The complete programme can be viewed here.
0 comments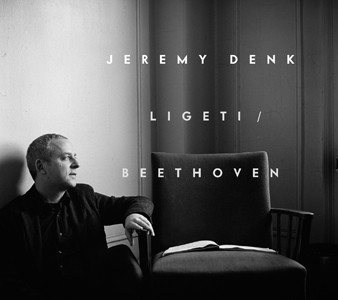 I've spent the last few days listening to a couple of new CDs. The first involves violinist Hilary Hahn, whose recording of Ives violin sonatas I reviewed a few months back. This time she has teamed up with pianist Hauschka (Volker Bertelmann) in a new recording on DG entitled Silfra, named after a geographical feature near Rekjavik, where the North American and Eurasian tectonic plates meet. To some degree this is a metaphor for the disk, since it represents a meeting of two very distinct musical personalities. The disk is, however, a crossover with a difference. Hahn is leaving her normal comfort zone not so much in terms of genre: whilst Hauschka's recordings do owe a great deal to more popular styles such as house music (listen, for example to his incredibly catchy disk Salon des Amateurs), he is also linked to mainstream composition via his use of prepared piano in the manner of Cage. For Hahn, however, this represents new territory in that the recording is more or less improvised.
The partnership between the two began back in 2009 and in the intervening period they have been meeting for free-form improvising sessions. This disk is the fruit of that collaboration. Many will find much to admire. Perhaps taking the lead from the rich range of sounds Hauschka elicits from his instrument, Hahn responds by eschewing the warmth of her instrument in favour of a hard sound often devoid vibrato. Instead we are treated to almost inaudible pizzicatos, fleeting scrapings, high harmonics, tremolando sul ponts, relieved by only the occasional melody. The music is skilfully improvised, even if I found it often harmonically static and perhaps a little too reliant on textures that gradually accumulate counterpoints. The result is a pool of ideas that is, perhaps, a little too easy to take in one go. It's all very Zen and I can see why the marketing people are having a field day, trumpeting the release of a vinyl special edition and a world tour. To my own mind I prefer something with a bit more meat.
And if it is meat you're after, why not check out Jeremy Denk's premiere recording on Nonesuch consisting of Ligeti Piano Etudes Books One and Two paired with Beethoven's Piano Sonata No. 32 in C Minor. It feels pointless trying to explain in words the brilliance of Ligeti's Etudes, so I'll simply say that, if you don't know them, go and buy this recording immediately. Denk plays with complete technical and aesthetic authority in this demanding repertoire and, whilst the recording doesn't supplant Pierre-Laurand Aimand's also superlative recording on Sony, many will prefer this disk because of the intelligent placement of the Beethoven mid-programme. Ligetians will want both.
Other releases
Releases on Naxos include: a new recording of Bartok's Concerto for Orchestra and Music for Strings, Percussion and Celesta with the Baltimore Symphony Orchestra under Marin Alsop; Songs for Lada and To the New World by Belarus-born composer Alla Borzova; a disk of Richard Danielpour symphonic and choral music with the Seattle Symphony Orchestra and Chorale under Gerard Schwatz; a new recording of Britten songs performed by Iain Burnside and Roderick Williams; Gorecki's Concerto-Cantata and other works with the Warsaw Philharmonic under Antoni Wit; three orchestral pieces by Morton Gould with the Seattle Symphony again under Schwarz; and Maxwell Davies' Symphony No. 2 and St. Thomas Wake with the BBC Philharmonic under the composer. As well as the 20x12 recordings mentioned in my last blog post, NMC have also released a recording of music, including Colossos or Panic, by Alexander Goeher with BCMG under Oliver Knussen. DG and Decca are also reissuing a number of interesting recordings at the moment that are worth checking out. These include: Cage Sonatas and Interludes, Birtwistle's The Triumph of Time, Berio's Sinfonia, Varese's Ameriques, Stockhausen's Gruppen and Steve Reich's Drumming.
0 comments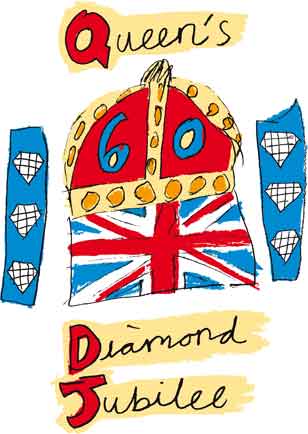 A summer of flag waving begins in a week with the official celebrations of the Queen's Diamond Jubilee on 2-5th June, followed, on July 27th, by the opening of the London Olympics.

For those who prefer their celebrations to be a little more cultural than bunting and beer, however, it's good to see that both celebrations have involved the commissioning of new music. The barge procession on the Thames on June 3rd will include the premiere of the New Fireworks Music by a group of film music composers that include Anne Dudley, Graham Fitkin, Gavin Greenaway, Christopher Gunning, Adrian Johnston, John Lunn, Julian Nott, Jocelyn Pook, Stephen Warbeck and Debbie Wiseman. I think some movements have already been premiered on Radio 3. I missed this, however, and so am looking forward to hearing it on the day. A recording of the work is due to be released on 28th May.

Given the amount of money that the Olympic Games has sucked up, one suspects, at least in part, from arts organizations, it is nice to see a few crumbs being thrown back to composers. A full programme of these events can be viewed here. One of the most interesting of the projects is entitled 20x12, and involves the commissioning of twenty new sport inspired works. More information, and the composers involved, which include CT's founder David Bruce, can be found on the NMC website. So far four of these pieces have been released as recordings (also available via Spotify): Howard Skempton's Five Rings Triples, Sally Beamish's Spinal Chords, Luke Carver Goss's Pure Gold: A 4x4 Relay Race and Anna Meredith's Hands Free. I especially enjoyed Beamish's work, a simple but effective setting of Melanie Reid's moving account of becoming paralysed. There is a chance to hear all of the 20x12 works at the Southbank Centre during the weekend of 13th-15th June.

0 comments

Archive
1 | ... | 6 |

7

| 8 | 9 | 10 |

Concert Listings Today & Tomorrow: