Christian Morris talks to French composer Michel Pascal, whose 'Requins' and 'Never Die' are premiering at the 2015 MANCA festival.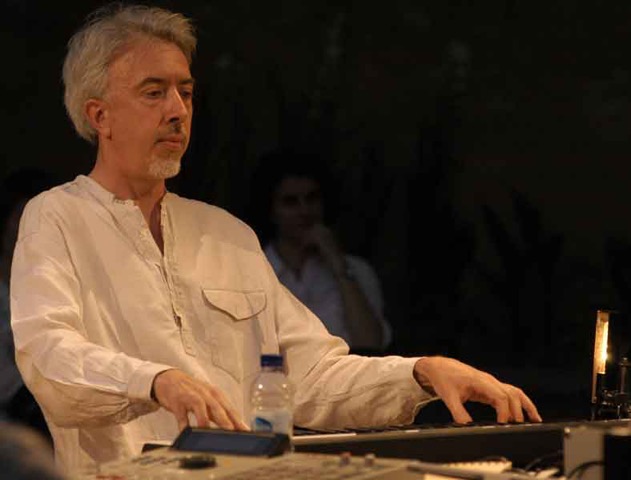 Photography © Luc Henri Fage
What was your earliest success as a composer?

The first piece that received a good audience outside the conservatoire area was an acousmatic music composed for a painter named J.M.Sorgue. A series of very large ink drawings called "Falaises et Emergences", on view at the Musée Granet in Aix-en-Provence in 1980. The funny thing is that the same piece was played in Albi the year after and Jean Etienne Marie heard it there without meeting me. Because he liked it he contacted me and offered me to be his assistant at CIRM in 1982. This is why I'm now in Nice.

Who or what has influenced your style? I'd be very interested to hear about your experiences being taught by and/or working with Amy, Berio, Lutoslawski, Dutilleux, Xenakis and others.

Many people and experiences influence one's style. Some on very large scales, some other only with a few words given at the very right moment. I met the composers that you talk about and many others in very different situations, some in workshops, others in close professional situations, some very briefly, others around classes along a year or more. Even people that have nothing to do with music can influence your style. For example, during a concert with Jean Etienne Marie in Valberg under snow, I was remembering a childhood memory coming from another mountain, waiting that my father will stop speaking with his cousin in a mountain farm stuck under snow. The farm clock was ticking and the conversation was so incredibly slow, very few words, very much silence thinking between them, and time almost cruelly measured with this beautiful ticking... Jean Etienne Marie smiled to me and told: "so you had good composition teacher".

As a student in music, I've been bewitched by the ability to design, transform and precisely set the inner matter of sounds with electroacoustic techniques, even more today with the computer power. So most of the great French electroacoustic composers have influenced me. With a special thought for Bernard Parmegiani who died 2 years ago, and he was a delightful human being. I was also amazed with the Ligeti's pieces of the seventies decade, with the freedom thinking of several composers (including Berio and Dutilleux). It is impossible to tell in a few words about one's influences and give names without forgetting some. More, you may be changed by one piece or even a part of the piece, and do not like the rest of the composer's production forever. It does not matter, I like when contemporary musicians give us to hear things that raise questions. They are part of a movement of fertile human ideas, a picture in sound of their time. From the moment you accept to renew your usual way of listening, open your mind to different point of views, forget hearing (and thinking) on a pre-fabricated level, there will be so many beautiful and interesting things to discover: no end until life itself ends.
>> Click here to read the rest of the interview

0 comments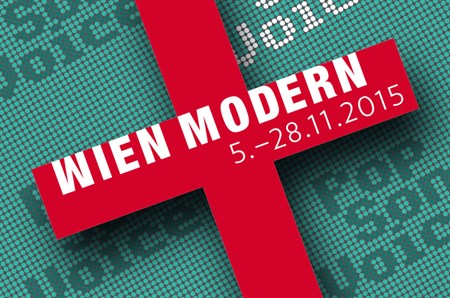 As well as the Manca Festival here in Nice, there are two other major music European festivals to look forward to in November. The opening concert of Wien Modern (5th–28th November) celebrates the 90th birthday of Pierre Boulez with a performance of Pli Selon Pli given by the ORF Radio-Symphonieorchester Wien, soprano Marisol Montalvo and conductor Cornelius Meister. New works in the festival will be seen through the prism of popular music, with a series of crossover projects focusing especially on the music of younger composers. The winning entry of the Erst Bank Composition Prize, Substantie by Syrian composer Peter Jakober, will receive its world premiere performance on 13th.
Swiss composer Jürg Frey is composer in residence at this year's Huddersfield Contemporary Music Festival (20th–29th November). There is a sound installation of his work throughout the festival, a public masterclass with PhD students from the University's Centre for Research in New Music, a 'Meet the Composer' session as well as concerts and premieres. There are so many other world and UK premieres it is impossible to list them all here. One that is particularly special, however, is the first performance of Karlheinz Stockhausen's Plus-Minus (realised by Derek Bailey) on 20th.
Other premieres this month include: at Wigmore Hall on 6th the Arditti Quartet play a new work by Harrison Birtwistle together with the UK premiere of Michael Jarrell's ...in verästelten Gedanken... (Nachlese VIIb); at the same venue the following day the Nash Ensemble give the first performance of Ring Dance by their Composer in Residence Julian Anderson; at the Royal Opera House, a major new commission, Morgen und Abend by Georg Friedrich Haas, runs from 13th–28th; in Birmingham on 15th November BCMG perform their Sound Investment Commission FRACTURES: Monk Unpacked by Melinda Maxwell; at the Barbican on 18th the Britten Sinfonia perform a new work written in collaboration between Simon Bainbridge and jazz bassist Eddie Gomez. On 26th November, finally, at City Halls, Glasgow, there a number of UK premieres in a BBCSSO concert that includes, most substantially, Rebecca Sounders' Alba for solo trumpet and symphony orchestra. The concert will also be broadcast on BBC Radio 3's Hear and Now. Lovers of Welsh music would also do well to go to the BBC National Chorus of Wales Concert at BBC Hoddinott Hall on 15th. There are no premieres, but there is the chance to hear some rarely performed works by Grace Williams, Alun Hoddinott, Mervyn Burtch, William Mathias and others.
0 comments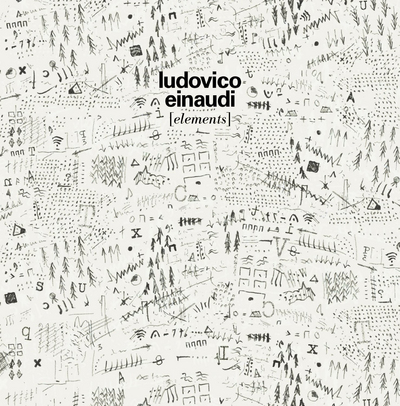 Congratulations to Ludovico Einaudi, whose album Elements debuted at number 12 in the popular music charts this week, the most successful classical composer since Henryk Gorecki's Symphony of Sorrowful Songs in 1992. The Telegraph yesterday sought to present this as a revelation, as if – good Lord – people might actually want to listen to contemporary classical music. It even went so far as to highlight Einaudi's cutting edge credentials by evoking the name of his teacher, Luciano Berio. But the popularity of the album is not surprising. Five minutes in its company will tell you that his music fits a genre of contemporary music that has often found a wide audience: relaxingly tonal, certainly well-written but maybe a little anodyne. That's not to criticise; I'm delighted that a living composer is popular, but I would only really consider it news-worthy if it were something a bit more challenging.
If you are looking for something more in this vein, a good place to go is Wergo. They have just released settings of Giacomo Leopardi poetry by composer Klaus Oswald's sung by WDR Rundfunkchor Koeln. There is also a disk of music by Vito Žuraj entitled Changeover, consisting of five instrumental works, as well as a collection of the complete works for piano duet and two pianos by György Kurtág, all originally published in the eight volume Játékok ('Games').
On Naxos there is a new album of chamber music from Chinese composer Jia Daquan; Penderecki's song cycle Powiało na mnie morze snów… composed for the Chopin bicentenary celebrations in Warsaw in 2010; orchestral music by composer-pianist Walter Saul; and a programme of wind ensemble music by Steven Bryant, Joel Puckett and John Mackey.
NMC have just released Echo and Narcissus, an album of Ryan Wigglesworth orchestral works conducted by the composer. Available for preorder on Nonclassical, meanwhile, is The Art of Remix #Ep1. The first track of this, Cortical Songs by John Matthias and Nick Ryan, is available for streaming on both Spotify and Apple Music.
0 comments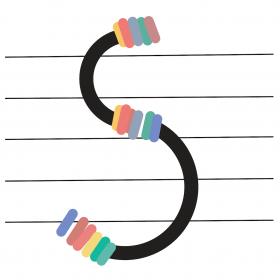 Björk's Biophilia in 2011 was a watershed moment for me. A cross-disciplinary project that married music, artwork, games, animation and wider environmental themes, it provided a compelling demonstration of how apps might be an ideal medium for new music. It was a shame to revisit it today and to find that it has not been well cared-for in the intervening years. It now crashes like a pig.
I thought that Biophilia would be followed by a host of similar projects, hoping, indeed, that they might be musically a bit more experimental. It seems such an obvious way of introducing our iPad addicted younger generation to new music, if not in the home then certainly in school music lessons. Sadly, the anticipated avalanche never happened, probably because contemporary classical music is as devoid of cash as it is abundant in imagination.
Given this I was delighted recently to come across Sonorama by composer and artist Claudia Molitor. The app is designed to be listened to on the train from St. Pancras to Margate, with journeys between each station along the way being accompanied by readings, archive recordings and original compositions.
Whilst the app can't approach the multimedia slickness that was Biophilia, it is, nevertheless, beautifully presented. The opening screen gives the option to learn more about the app, to browse by all content or to explore the musical journey in a map of the train route. The easiest way to navigate is by the latter method, since this gives a better sense of both the musical and physical voyage. Of course, the best way to listen is whilst actually on the train from St. Pancras to Margate (take the Southeastern Highspeed train via Ashford International, if you're interested). Even without this, however, the material on offer is wonderfully evocative, thought provoking and, in the composed sections, gently – the music rarely insists – compelling.
As if to emphasise the cross-disciplinary nature of this work, the graphic score, a work of art in itself, is on display at Turner Contemporary until 1st November. It is also viewable in the app. There is also an accompanying book, available here. The app itself is only available on iOS, though other mobile devices can stream it from the web.
0 comments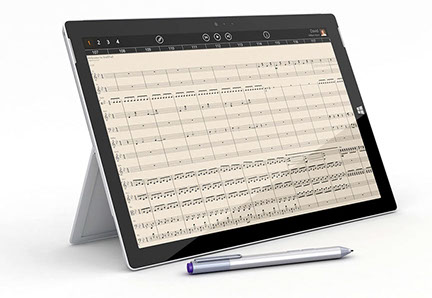 There was much talk of doom after the close of the UK Sibelius Office in 2012. With hindsight, it now seems that it was justified. The next paid upgrade to the software did not occur until the beginning of 2014 and, even then, it was labelled version 7.5 rather than 8, an acknowledgement, perhaps, that the suite of incremental improvements did not represent a major advance. I was not tempted to upgrade.
I confess I did not even notice the release of Sibelius 8 until a few days ago. Given that I spend the majority of my working life using the software, that seems incredible. I am certainly on Avid's mailing list (I've just checked) but can see nothing specifically about Sibelius, the only Avid software I use. Could it be because this update is even more lukewarm than 7.5? As far as I can see, the most interesting addition to the software relates to the addition of annotation options for Microsoft's Surface stylus, a complete irrelevance to Apple Mac users.
Even from a Microsoft PC perspective, however, Avid are not doing enough to keep Sibelius in the game. The recent demonstration of StaffPad on Microsoft's Surface 4/Surface Book provided compelling evidence that the future of music notation software in touch and stylus, not mouse and pointer. It is a lesson that Apple would also do well to heed. Whilst their recently announced iPad Pro would theoretically be capable of supporting StaffPad, it is so late to the game that there is no guarantee that it will be ported. Also, Microsoft's strategy of combining tablet with laptop is now beginning to pay dividends. How many hard up composers would buy both an Apple Mac in order to use legacy software like Sibelius and an iPad Pro to run a next generation program like Staffpad, when Surface will happily run both?
0 comments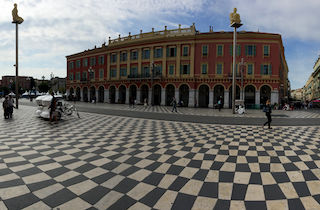 After a wet Pembrokeshire summer I find myself in Nice, capital of the French Riviera. My reasons for being here aren't entirely (or even partly) musical. So, after a week in the city, trying to discover what the place has to offer is, frankly, a bit after the event.
France's fifth-largest conurbation has, happily, much to recommend it. What is especially pleasing is that I seemed to have arrived at the right time, since next month the city plays host to the Manca Festival of Contemporary Music (14th–24th November). Transport links to Nice are excellent (four cheap Easyjet flights a day from Gatwick, for example), so you might consider a short city break to catch some of this.
Manca takes place under the auspices of CIRM, one of six Centres Nationaux de Création Musicale (National Centres for Musical Creation) in France, the other five being in Bethany (outskirts of Reims), Albi, Marseille, Lyon and Alfortville. CIRM was founded in 1968 by composer Jean-Etienne Marie, its mission being 'to promote the contemporary music repertoire, focussing its activities mainly along four lines: production, diffusion, training and research.' The organisation has strong links locally and internationally and has a special interest in the promotion of electronic music, especially by playing host to composers who create works in its three electronic studios.
Some of these are written especially for the Manca Festival, as is the case in this year's opening concert, which features premières of two CIRM commissions, Tiantian Wang's The distant murmur and Yikeshan Abudushalamu's Divine Light, both for chamber orchestra and electronics. The concert also features two premières by Michel Pascal: Never die and Requins for 16 instruments and electronics.
Highlights from the rest of the festival include, on 18th, Hugues Dufourt's Burning Bright for six percussionists, an hour-long work inspired by William Blake's The Tyger with lighting and scenography by Enrico Bagnoli. On 20th there is a live electronic performances given by Gaël Navard. It is inspired by the the discovery of exoplanet Kepler-186f in 2014, the performance wittily billed as a piece of 'exomusicological' research conducted through 'telesonoscopes', the result being the first performance of 'Keplerian' music on their native instrument, the 'soundplane.' On 21st is a performance of Phèdre, an opera for solo voice by Marianne Pousseur and Enrico Bagnoli based upon a text by Yannis Ritsos. There are also two concerts of electroacoustic music presented by students at British universities on 19th and, on 24th, an international study day on the theme 'Geste Musical : Modèles et expériences.' Three of the papers at this conference are in English, one of which also includes a video projection and live performance.
Prices for all events are very reasonable: many are free, others mostly being 5 or 10 euros.
0 comments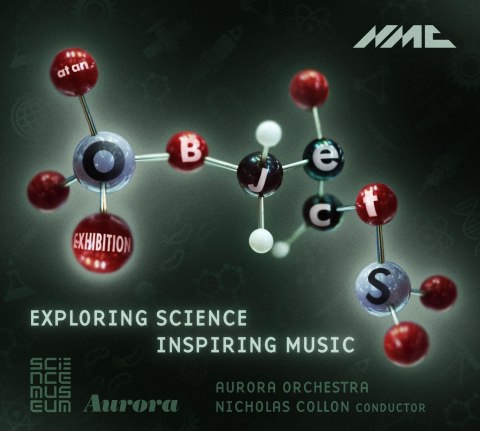 As planned, I tuned in for the broadcast première of Max Richter's Sleep on Saturday. I'd initially thought that the 8 hour work, which is designed to be slept through, was a peculiar idea. Why would a composer want his audience to be unconscious? And if you really wanted to influence a person's sleep, shouldn't the music be a little less restful? I was wrong; I experienced extremely vivid dreams in which sound was a constant feature, the experience being both fascinating and a little disturbing. It was an interesting experiment, worth checking out.
If you are looking for something less somnolent, check out Objects at an Exhibition, a splendid collaboration between the Science Museum and NMC in which six composers took an exhibit as the starting point for a new work, the whole being a homage to Mussorgsky's Pictures at an Exhibition.
Thea Musgrave's Power Play takes its inspiration from the steam engines of the Energy Hall, the result being charmingly 'technical' work with a good deal of Stravinskian neoclassical wit. The statue of R.J. Mitchell, the designer of the Spitfire, is the starting point of Christopher Mayo's Supermarine, a grungy piece for cello, double bass and sampled aircraft engines. Claudia Molitor's 2TwoLO takes its name from first BBC transmitter. It begins with BBC archive recordings explaining some key facts about early days of radio broadcasting – the surprising fact that music was not initially permitted to be broadcast, an account of an early recording session and an early broadcast schedule – whilst the music, perhaps reflecting its gradual acceptance in the new medium, atmospherically creeps, bumps and scrapes into existence, gradually taking on a more solid form. David Sawer's exciting Coachman Chronos, flies along with the energy of the historic York Mail Coach, though not without periods of thoughtful repose. Gerald Barry's melancholic The One-Armed Pianist is inspired by a false limb designed to allow the left arm of an injured pianist to play octaves. In it a simple two note figure is gradually expanded until the octave is reached, and then insisted upon with sad significance.
Barry Guy's Mr. Babbage is Coming to Dinner, an improvisatory work full of keenly imagined and felicitous instrumental timbres, completes what is a very satisfying programme – the works are wonderfully varied and one can easily imagine how effective they would be in situ. This project, one must remember, is just one of many – some collaborative, some solo – from NMC over the last few years. These include 20x12, New Music Biennial Project, Music Map, Digital Discoveries and Next Wave. When it comes to supporting and promoting British contemporary music, no other record label comes close.
0 comments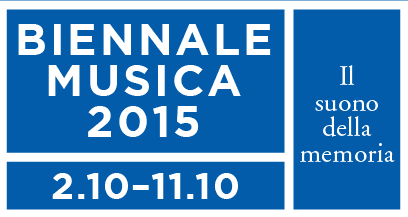 2015 is a Venice Biennale year, the 10 day music programme running from October 2nd–11th. In total there will be 18 concerts presenting 31 new works, the main composers featured being Pierre Boulez, Georges Aperghis, Helmut Lachenman and Giuseppe Sinopoli.
In his 90th birthday year Pierre Boulez will be the subject of a special tribute with a performance of Messagesquisse prefaced by 10 pieces written in homage to him on 11th. Machinations for 4 female voices voices, electronics and video by Georges Aperghis, winner of the Golden Lion for Lifetime Achievement for 2015, will be performed on 10th. Helmut Lachenmann, 80 years old this year and the winner of the Golden Lion for Lifetime Achievement in 2008, will see performances of Grido for String Quartet, Trio Fluido for clarinet, viola and percussion and Streichtrio I for violin, viola, cello. Souvenir à la memoire for 2 sopranos and mezzo-soprano by Giuseppe Sinopoli will be performed on the final night.
Other composers represented are: Milica Djordjevic, Nina Šenk, Pasquale Corrado, Federico Gardella, Silvia Borzelli, Lara Morciano, Dai Fujikura, Marcin Stanczyk, Luca Antignani, Filippo Zapponi, Benoît Chantry, Aureliano Cattaneo, George Benjamin, Fabio Nieder, Vladimir Tarnopolski, Fabio Cifariello Ciardi, Dieter Ammann, Matteo D'Amico.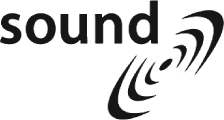 In the UK the Aberdeenshire Sound Festival runs from 22nd October to 9th November. The programme is extremely wide-ranging. It kicks off with Philip Cooke's By Reason of Darkness, a setting of sections of Job, verse 37 scored for community choir and bells at 6pm on 22nd. The rest of the first week focuses on cross-art forms, including art and music installations in partnership with Gray's School of Art; Sandglass with choreography by Lucy Boyes and music by Thomas Butler; and an audiovisual collaboration Requiem for Edward Snowdon by Matthew Collings and Jules Rawlinson. The second week focuses on contemporary music performances with pianist Ian Pace and Ensemble Alternance from France. There will also be works for organ as part of a part of a collaboration with French festival Musiques Démesurées, including a new work by Jean-Luc Guionnet. There's much more besides, including new operas, a series of new works commissioned to partner each of Beethoven's Violin Sonatas and new joint commission by six Scottish composers.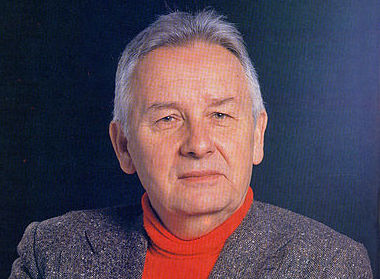 On 3rd October at Barbican, London there is a BBCSO Total Immersion Day exploring the music of Henryk Górecki. This begins with an introduction by Polish music expert, Professor Adrian Thomas at 11am, followed by performances of Górecki's String Quartet No. 1 and 2 at 11, a film documentary at 3pm, a concert of his vocal music given by the BBC Singers at 5.30pm, and a final evening concert of orchestral and vocal music at 7.30pm.
Outside the two festivals other premieres this month include the BBCSO playing Richard Ayres' No. 48 at Barbican on 8th; Laurence Crane's Chamber Symphony No. 2 The Australian and Marisol Jiménez's XLIII - MEMORIAM VIVIRE at St. John's, Smith Square on 10th; the UK premiere of John Adams Scheherazade.2 at the Barbican on 29th; and Lotta Wennäkoski's Verdigris given by the Scottish Chamber Orchestra at Queen's Hall Edinburgh, also on 29th. The Swansea Festival, finally, runs from 2nd—17th. There's not a whole lot in the way of contemporary music, but a major highlight is the chance to hear the five-star rated ballet Cinderalla with Ballet Cymru and music by Jack White.
0 comments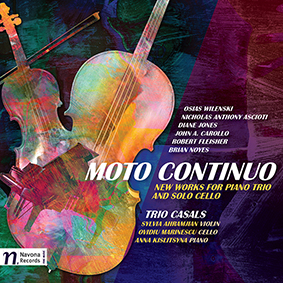 On DG there are new recordings of Witold Lutosławski's Piano Concerto and Symphony No. 2 conducted by the Berlin Philharmonic under Simon Rattle.
NMC is celebrating the life of Steve Martland with a two-disk set that includes Horses of Instruction, Patrol and Crossing the Border. It is currently available for pre-order.
Galina Ustvolskaya was a composer whose uncompromising style led to its almost complete neglect in Soviet Russia. She was, however, widely admired, including by her teacher Shostakovich. The 11th volume of a survey of her music played by Natalia Andreeva is released this month on Divine Art, together with a new disk featuring the clarinet music of Ian Mitchell.
On Col Legno, Austrian Heartbeats #2 is a programme of music by young composers selected by Georg Friedrich Haas: Marco Döttlinger, Peter Jakober, Hannes Kerschbaumer, and Manuela Meier.
On Navona Records Moto Continuo features contrasting works by Osias Wilenski, Nicholas, Anthony Ascioti, Diane Jones, John A. Carollo, Robert Fleisher and Brian Noyes.
On F-IRE, finally, something a bit different: Alex Hutton's Magna Carta Suite, a lively and enjoyable crossover album that features elements of jazz and classical music.
0 comments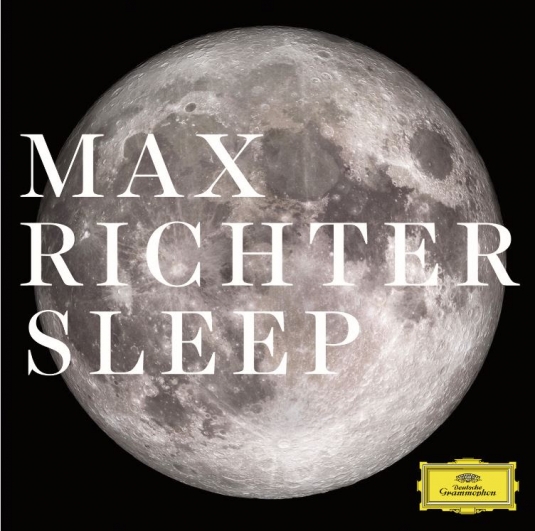 Max Richter's new album on DG, the 8 hour Sleep is a gigantic set of variations that explore the way music can interact with states of consciousness. The complete work is only available as a digital download (no streaming) from iTunes where, it must be said, it has been gathering a string of five star reviews.
The piece, as the title suggests, is designed to be slept through, an idea that leaves me with mixed feelings. I can see that a more provocative work might affect the quality of a person's sleep in a way that would be of artistic interest. I can't, however, imagine this music achieving such an effect; its slow, minimalist beauty is certainly admirable but more likely, I would have thought, to induce a state of sleepy contentment.
If sleeping through a composer's work seems perverse, an alternative would be to buy the one hour highlights disk, which is intended to be enjoyed fully conscious. This version is also available for streaming on Spotify and Apple Music. If the full experience is of interest the 8 hour version is £24.99. Even better, there is also an opportunity to try before you buy: Radio 3 is broadcasting a complete performance from midnight on 26 September to 8am on 27 September. Despite my reservations the idea is a fascinating one, so I shall definitely be tuning in.
0 comments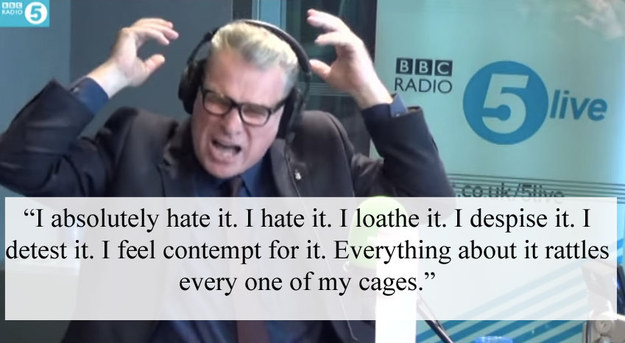 One of my favourite radio shows at the moment is Radio 5 Live's Film Review Programme, dubbed Wittertainment by its devoted army of listeners ('Hello to Jason Isaacs', by the way). It's hosted by Simon Mayo with Mark Kermode as its resident film critic, the two of them being a cross between a warring couple and father and son, the former trying to discipline a recalcitrantly loquacious latter. As well as listening to the most recent programmes, I am so addicted I have been trawling my way through their back catalogue. Here are some of Mark Kermode's views I decided to scribble down whilst listening to an episode from 2011:
'It's like Annie Hall meets the grim reaper without the jokes.' (on the film Restless)
'Passable waffle whilst it's there.' (on Monte Carlo)
'I did watch the whole thing and I didn't enjoy it very much.' (on Reuniting the Rubins)
These were written down in a random moment when the idea for this blogpost came to mind. They're actually pretty anodyne. A really terrible film will provoke a full-scale 'Kermodian Rant', a stream of invective that is, nevertheless, elegantly-phrased, well-argued and based on a massive store of film knowledge. Here's a classic example: Mark Kermode's monumental dismissal of Pirates of the Caribbean 3.
The criticism is passionate, honest, well-informed, sometimes divisive and, frankly, not always right (though Kermode would disagree there). Listening to the programme I have been struck by the extent to which the passion, which cuts both ways (when Kermode likes a film he also really lets you know), sends me searching for a film, or at least adding it to my growing 'to watch' list. It has also made me seek out films in actual theatres, an activity that I was never that much interested in. I've recently paid good money for screenings of popcorn nonsense like Minions, Mad Max: Fury Road and Mission Impossible V and more thoughtful fare such as Conducta, Birdman and an arthouse screening of North by Northwest.
This reengagement with film is entirely down to good criticism. Which inevitably made me wonder why we don't have this kind of energy in contemporary music criticism? I am not saying that it is terrible but, whilst there are certainly examples of scathing reviews, I more often have a creeping sense that critics are afraid to say exactly what they think. I read, for example, a recent thumbnail review of John Adams' Absolute Jest in a national newspaper that said something along the lines of (I paraphrase) 'I don't subscribe so much to enthusiasm that others show for Adams music, but.…' And so went on to give a generally lukewarm review. That opening phrase was actually pretty daring in the context of current criticism and I appreciated its honesty, but it had, nevertheless, a politeness that was crushingly dull. Why is this?
The first reason is, I think, is probably fair enough: criticising high art is, on the whole, a different proposition from criticising commercial art. With high art there is a level of competence in its execution that qualifies it to have that label in the first place. So a critic is probably right to be cautious in his approach, even if he should be constantly on the lookout for imposters: low art that is masquerading as high art. And I think the contemporary music scene has sufficient pretentious twaddle in it for critics to make things a bit livelier than they are. Why they don't is probably down to the second reason, which I think is much less excusable: the fear of being called out for being wrong, ill-informed, or, God forbid, simply 'not understanding' dear boy.
Do you know what? It's okay to have an opinion, to risk being wrong, and to have a gut reaction on one hearing alone. These are deep waters, I know, since I'm only too aware that challenging music, as in any form of art, sometimes requires effort to achieve understanding and even enjoyment. Gut reactions matter, however, if we are to have a lively public discourse. Inflamed, partial, even erroneous debate is healthy as, in the same way I have been inspired to go more to the cinema, it might lead curious audiences back to our concert halls.
What worries me is that currently all of the lively criticism is taking place behind closed doors. I've had some fabulous discussions with friends about recent Proms premieres, or the difficult music of old stalwarts. On one occasion I told someone close to me to turn off Boulez's Structures II because I thought the music was so ghastly. A lively debate has since ensued that has opened my mind to some of his works (the magical Pli Selon Pli, for example), whilst rather confirming my opinion about others. At the other end of the stylistic spectrum someone recently said to me that they thought Steve Reich's The Desert Music to be the greatest orchestral (ok it has voices too) work of the last four decades. I went back to it and found it monumentally pretentious and, actually, quite dull. I'm probably wrong, but as Kermode himself would say: 'Other opinions are available.' Mine matter too.
I realise I am maybe criticising others for something that I am guilty of myself; I am often quite cautious about criticising other composers in this blog. Actually I think this is probably right and proper. Whilst figures of the stature of Boulez and Reich can take care of themselves, this forum is a place for encouraging and supporting composers. And I don't consider myself a critic. What I can't help wishing, however, is that the real critics had a bit more Kermodian wit and verve. A livelier discourse might lead to a bit more enthusiasm about new music. In the meantime maybe it's incumbent on the rest of us to have and to share strong opinions about the music we listen too. We really don't have to like everything or, worse, pretend we understand everything. It's time for us to have the courage to hate music.
0 comments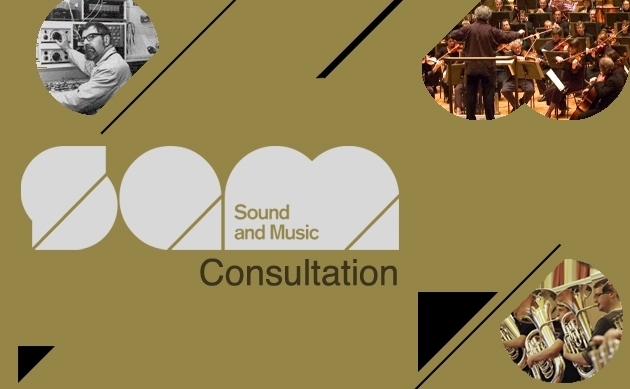 Members may remember Sound and Music's commissioning survey from last year, which received a fair amount of gloomy press coverage. My own reaction was a little more positive, though maybe a little contrary; I would, of course, like to see composers paid a lot more. Sound and Music is currently running the survey again, which should give the first hints as to whether the situation is growing worse or better.
On this year's survey, Susanna Eastburn, Chief Executive of Sound and Music, says:
Being invited to create a new work (and being paid for it) is a vital part of life and income as a professional composer. Last year's findings sent ripples of shock around the world as it revealed just how little most composers are being paid to create music. Without composers, there would be no music, so I very much hope that we see some signs of improvement.
Listening is core to Sound and Music's vision and is at the heart of everything we do. This survey is an important way that we can listen to what composers tell us about the realities of their working lives so that we can better understand and advocate for them and their work. I urge any composer reading this to take a few minutes to complete the survey, and I thank them for their time.
Head over to Sound and Music to make your contribution.
0 comments
I was enormously impressed to find Naxos disks available on Apple Music. Since starting to use the service, however, I've noticed a curious thing. Last month some albums that I had enjoyed and mentioned in a previous post – a disk of Piano Trios by Benet Casablancas, Bright Sheng's Night at the Chinese Opera and a programme of music for winds by Chen Yi – mysteriously disappeared from my Apple Music library. I kept receiving this message:

I initially put this down to a bug in the software – I've experienced quite a few other issues with Apple music over my free trial period: dropped tracks, duplicate entries, search stops working, ongoing problems with iTunes Match, weird inconsistencies in the length of composer's biographies (compare, for example, that of Mozart with the aforementioned, and comparatively unknown, Bright Sheng). Enough, in fact, for a separate blog post that would act as a bit of a corrective to my favourable review of Apple Music.
This month there was a bigger gap than normal between my checking out recent releases and writing about them. As usual I'd been over to Naxos, looked at their new albums and then added a few that interested me to my Apple Music library. These were a disk of John McCabe piano music, a composer who died recently and who deserves a bit of attention; an album of music by John Joubert, a name that is perhaps more well known than his actual music; and a symphony and cello concerto by Taiwanese composer Gordon Chin, who I don't know at all. I'd dipped into the first two and listened to the whole of the Chin and planned to revisit a few times before writing this blog post.
Of course, when I returned a few days later, these tracks had also mysteriously disappeared, with the same unhelpful message. Today I've searched for some of the other Naxos new releases: some contemporary piano music from China; Krzysztof Meyer chamber music; Áskell Másson music for clarinet; Roman Berger chamber music; and Andrew Staniland's Talking Down the Tiger. Only the Másson is available to me. It looks like the Staniland was available at some point since a search using the album title Talking Down the Tiger reveals the composer as an 'artist' next to a picture of that album, but with no trace of the actual album (a similar thing happens when you search for Bright Sheng):

It is a different story if you go back to music released before the advent of Apple Music. Those mentioned in my June CD roundup – albums by Boris Pigovat, Sofia Gubaidulina, Kaikhosro Shapurji Sorabji, Richard Danielpor and Pino Vargas – are all available for streaming. What on earth is going on?
It seems to me that Naxos, and possibly other labels, are trying to have their streaming cake and eat it. They are releasing albums for a few days on Apple Music, realising that the most likely point when they will receiving streaming revenue is when disks are new and customers (and reviewers!) are exploring them. Of course, if a customer then likes a disk, he is in for a disappointment when returning for another listen: the disk has disappeared and must now be purchased.
I have some sympathy for the reasons behind this. Naxos, a label I much admire, probably operates on wafer-thin margins; as such they need to do everything they can to maximise revenue. It just seems to me that this is not the solution. As well as losing customer good will, such an approach only works anyway if the disk is not reintroduced for streaming at a later point. The fact that older Naxos disks are still available suggests that these new releases will indeed be reintroduced. So what incentive does that leave the listener to buy, knowing full well that it will reappear at a later date? None. And what revenue does Naxos then earn whilst the disk is not available for streaming? None. Everyone is a loser.
I realise that record labels are adapting to new models of distributing their products. I can only hope that this reflects a period of experimentation on the part of Naxos and that they will soon realise that their approach is not beneficial to either the customer or themselves. In the meantime my straightforward advice to Apple Music users is: enjoy Naxos's back catalogue – give them every bit of revenue you can to support their generally excellent work – but on no account feel forced to buy one of their new releases. You would be wasting your money.
Before writing this blog post I wrote to Naxos asking them to clarify their position regarding streaming of new releases. They did not reply.
2 comments
Musikfest Berlin (2nd–20th September)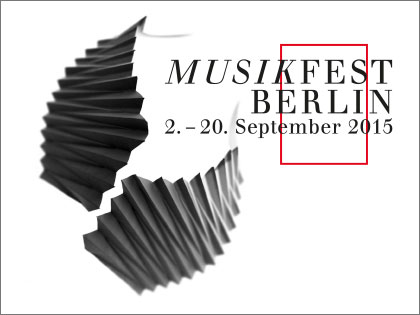 Over the course of 19 days there will be 30 events featuring over 70 works by 25 composers, played by 30 orchestras, ensembles and by countless soloists. All this will take place at the Philharmonie, its Kammermusiksaal, the Haus der Berliner Festspiele, the Passionskirche and at the Martin-Gropius-Bau.
The Musikfest Berlin starts under the title Tehillim with an event on the eve of the opening concert in the Philharmonie's Kammermusiksaal: Steve Reich's psalm recording, which will be performed by Ensemble Modern and the Synergy Vocals. Schönberg's oeuvre unfolds in a series of 15 concerts interwoven with pieces by Gustav Mahler. The highlight of this series is the oratorio Die Jakobsleiter with Deutsches Symphonie-Orchester Berlin under Ingo Metzmacher; and Glückliche Hand with the Berliner Philharmoniker under Sir Simon Rattle. Karlheinz Stockhausen's Michaels Reise um die Erde will be presented in a quasi-concertante version at the Haus der Berliner Festspiele on 18th.
Beethovenfest Bonn (4th September–4th October)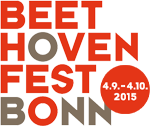 The festival, with a programme of 54 events, is being held under the motto 'Variations'. Starting from Beethoven's '33 Variations on a Waltz by Anton Diabelli', musical variations pervade the entire programme. Variations appear in large-scale orchestral works and in chamber music, in changes of instrumentation or in witty variations on variations.
Whilst the programme focuses on core classical repertoire, there is also some contemporary repertoire to be found. There is the first performance of a new version (for two cellos and orchestra) of Sofia Gubaidulina's Two Paths on 11th; two chances to hear Salvatore Sciarrino's Quando ci risvegliamo on 12th; and a concert of works by Iván Fischer on 20th.
There will also be three dance productions with live music paying homage to Beethoven the 'avant garde' composer. One of these, entitled Landscape, is being staged by the minimalist Saburo Teshigawara with composer/pianist Francesco Tristano and the dancer Rihoko Sato. It will also include music by J.S. Bach and John Cage.
Ultima: Oslo Contemporary Music Festival (10th–19th September)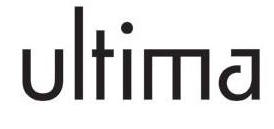 Billed as 'the premiere contemporary music festival in the Nordic region', it takes place at venues all around Oslo: the Norwegian National Opera & Ballet, Oslo Concert Hall and the University of Oslo's Great Hall as well as in small clubs, shop premises, industrial premises, museums, schools and outdoors. The Ultima Festival aims to promote artistic distinctiveness, trends and innovation and to make music of a high artistic standard accessible by everyone.
Events include: Adam and Eve–a Divince Comedy, a new burlesque comic opera on fundamentalist religion and misogyny by Cecilie Ore on 11th and 12th; a chance to hear Harry Partch's microtonal instruments in action on 12th; Gérard Grisey's Le Noir de L'Etoile for six percussionists, a spectacular work that has never been performed in Norway, on 16th; world premières from Jon Øivend Ness and Øyvind Torvund on 19th at 3pm and from Andre Bratten/Ole-Nerik Moe in the evening.
Also throughout the festival is the ULTIMA ACADEMY – a series of academic and public lectures, screenings and workshops in parallel with the Festival. The theme this year is 'On Nature'.
Warsaw Autumn International Festival of Contemporary Music (18th-26th September)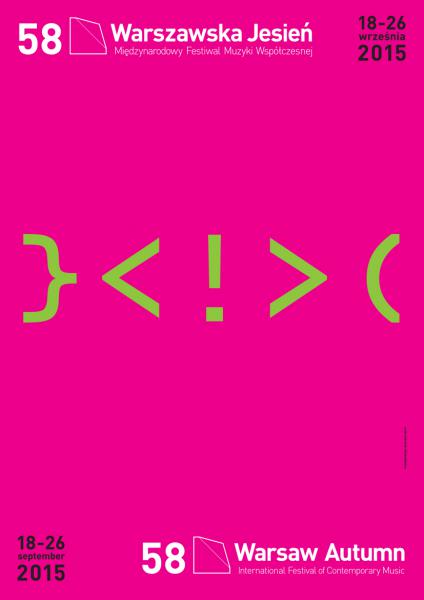 The theme of the 58th Warsaw Autumn's programme is dynamistatic, a word that describes music that is both static and dynamic at the same time. Though this is a rather convoluted hook on which to hang a lot of different music, it doesn't distract from a lively and interesting programme. Composers represented include: La Monte Young, Alvin Lucier, Phill Niblock, Stefan Prins, Raphaёl Cendo, James Dillon, Brian Ferneyhough, Philippe Manoury, Giacinto Scelsi, Toshio Hosokawa, Gérard Grisey, Ray Lee, Hans Abrahamsen, Paweł Szymański, Johannes Kreidler and Jagoda Szmytka. There will be a celebration to mark the 90th birthday of Pierre Boulez and 80th of Helmut Lachenmann with a performances of Boulez's Dérive and Lachenmann's Air during the festival's opening concert.
Interesting programming will also go hand-in-hand with lively presentation. Włodzimierz Kotoński's Étude concrète (For One Cymbal Stroke) will, for example, be presented as an installation in a deserted century-old apartment house. It will run simultaneously with a second installation, which will discreetly present the voices of former residents of the house.
0 comments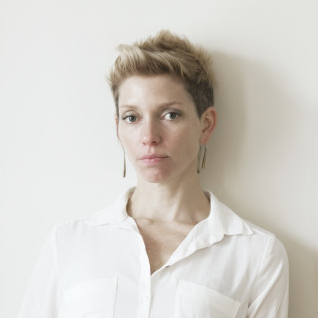 Prom 31: 8th August, National Youth Orchestra
I was knocked sideways this morning when catching up on the latest Proms 'première' (actually it had already been performed twice on the NYO tour), Tansy Davies's Re-greening. I expected urban grunge, the cliché that is oft applied to her music. Instead we got less urban, more urbane.
Alert: spoilers ahead! Follow this link to listen to the piece.
Davies explained before the performance a little about how the work was put together, the first novelty being that its 7-minute span is conductorless. Instead the work is constructed around a series of evenly spaced events with players within the orchestra initiating the material. Even given precise planning, such freedom presents dangers, especially in an orchestra as generously proportioned as the 164 member NYO. Not only did the ensemble make light of these challenges, hearing them do so was intrinsic to the success of the work.
164 young players responding to each other, acting together to produce a work without external control, somehow got to the essence not only of what the NYO is about, but what youth music making in general is about. Many young players, including those in this fine orchestra, will go on to non-musical careers, but the spirit of self-reliance, self-discipline and team cooperation that was magnified in this music are also life lessons. If local politicians realised this then maybe they wouldn't be so keen to take the knife to free instrumental tuition.
In purely musical terms I'm not sure how pick my superlatives, so deeply did the work impress me. It was a risk, especially, to ask the orchestra to sing, even more so to make use of something as tweely bucolic as Summer Is Icumen In and the heavenly but well-worn (see Britten's Noye's Fludde, for example) Tallis Canon. But it was the juxtaposition of the familiar and strange that made the journey so compelling, the found ideas set in sharp relief against dashing bursts of bright woodwind and strange, ravishingly orchestrated chords that for a moment seemed to join heaven with earth.
The piece was a triumph, further proof of the vibrancy, the absolute necessity of contemporary music. I've often banged on about how there's something for everyone in our multi-faceted new music scene. At the Proms the evidence has been everywhere. We've had the brash showmanship of Gary Carpenter's expertly crafted Dadaville; the more introspective and challenging landscapes of HK Gruber's into the open… and Luke Bedford's Instability; the tonal delights of Hugh Wood's Epithalamion; and the rich thematic and harmonic world of MacMillan's Symphony No.4. Good grief, on 7th we even had the treat of a Messiaen world première, the fairly recently discovered (and more recently orchestrated) Un oiseau des arbres de Vie (Oiseau tui). One can't help but feel that we're living in some kind of golden age, such is the array of delights on offer.
If you've missed out on any of the premières I urge you to visit BBC iPlayer or the Proms website. The easiest way to do it, in fact, is via the links in this blogpost, which takes you directly to the relevant website page. (Be aware that, however, that I also missed a few premières in the 25th July link: Shiori Usui's Ophiocordyceps unilateralis s.l., Betty Jolas's Wanderlied and Joanna Lee's Hammer of Solitude.)
0 comments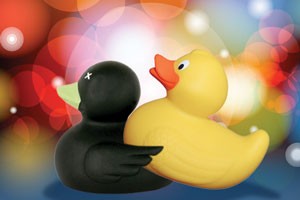 The BBC Proms got underway with, quite literally, a bang on Friday with the first night premiere of Gary Carpenter's Dadaville, fireworks and all. I notice that the BBC appears to be separating out works on iPlayer this year, so if you want to listen only to a particular piece, you don't have to search through the whole concert. For a complete list of Proms premieres, see my earlier blogpost, here.
The Tête à Tête Opera Festival at King's Cross, London began yesterday, but there is still plenty of time – it runs until 9th August – to sample its many pleasures. The Festival now lays claim to be the largest of its type in the world and, given this, it is difficult to characterise in a few words. Fundamentally it is a crucible for new opera, from the serious to the silly; the prize for the latter this year going to The Homosexual Necrophiliac Duck Opera which has the the tagline 'It's Quakers!' There's also a contemporary clinic for new works with the brilliant Jane Manning on 8th August. As far as I can see, they are still accepting applications. If you can't get to London, Tête à Tête also post videos of most of the operas on their website.
The Lucerne Summer Festival (14th August–13th September) this year takes laughter as its theme, examining it in all its forms: 'as clever wit and elaborate punchlines in the music of Haydn, as bitterly angry satire in Shostakovich's symphonies, as colourful collage in Prokofiev and Stravinsky, as laughter with tears in Mahler.' I don't think this necessarily has anything to do with the music of Jürg Wyttenbach and Tod Machover, the two festival composers-in-residence, however. The music of the former features in four concerts on 21st and 22nd, which include the world premiere of Der Unfall, a madrigal play for ten participants and Gargantua chez les Helvètes du Haut-Valais in a new arrangement for ensemble. Tod Machover, on the other hand, has been commissioned to write A Symphony for Lucerne, a work that will be built from sounds of the city found by the composer and its residents. It is premiered on September 5th. There will also be a series of 7 Boulez tribute concerts held on 23rd August, with his music appearing prominently elsewhere in the festival programme.
Nestled just inside the mid-Walian border, the Presteigne Festival (27th August–1st September) has a strong tradition of presenting new music, this year being no exception. There are world premieres from Michael Small, Joseph Phibbs, David Matthews, Cecilia McDowell and David Knotts. There is also an opera double bill (Welsh premieres) on 27th that examine recent historical characters: Charlotte Bray's Entanglement is about Ruth Ellis, the last woman to be executed in the UK; Thomas Hyde's That Man Stephen Ward charts the downfall of one of the central figures in the Profumo scandal. Outside the premieres there's plenty of other new music to find, often imaginatively programmed around the festival's Nordic theme.
0 comments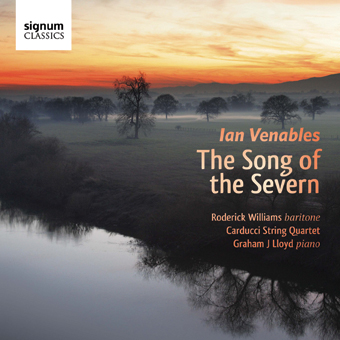 As so often is the case, my reaction to the incredible range of new music on release this month is to wonder why the classical music public remains so fixated on the past. It's almost as if the whole melting pot of musical history, from Hildegard of Bingen to Boulez (let's not forget that he's not really 'contemporary' any more), exists in the here and now. The pullulating, bristling, teeming music scene, in which every conceivable style is being explored, venerated, parodied and reinterpreted, has something to offer everyone. It's only quality that matters, since in taste there are no arguments.
If, for example, you're not so keen on dissonant music, have a listen to Ian Venables' new disk of works for baritone, headed by his song cycle The Song of the Severn. The harmonic style springs very much from the pastoral tradition of composers such as Finzi and Vaughan Williams, though with plenty of tonal twists that are completely his own. Like them he also possesses a remarkable knack for balancing the exigencies of words setting with lucid musical structures. Baritone Roderick WIlliams, having recorded plenty of this kind of repertoire before, is splendidly at home.
A work that also wears it antecedents like a rose is Will Todd's Alice in Wonderland. From the cliched fourths with which it begins, it makes no pretence at originality. There's a bit of everything: jazz, film music, broadway shows and the occasional bit of contemporary 'bite'. But the writing is full of such wit and verve, the styles integrated with such tremendous skill, that the result is compellingly good fun. Opera Holland Park perform with gusto.
Arvo Pärt's static style is, of course, very much his own, though those ethereal vocal textures inevitably conjure up the wonders of renaissance polyphony, despite the relative absence of counterpoint, not to mention his propensity to use crunchier harmonies. Col Legno have just released a programme of eight vocal works to celebrate the composer's 80th birthday, which falls on 11th September. The boys of the Wiltener Sängerknaben and Wilten choir occasionally struggle with the extremes of register (especially in a more full-blooded work like The Deer's Cry) but the purity of their singing elsewhere is ample compensation.
Another octogenarian is Terry Riley, whose birthday fell on June 24th. The Kronos Quartet have just released the album Sunrise of the Planetary Dream Collector together with a five-disc box set to mark both his birthday and their long-term collaboration with him. A bit like Arvo Pärt, Riley hardly needs introduction from me, being a towering figure in contemporary music. If, however, you associate him only with the arch-minimalist In C, this disc is worth hearing, since it shows him to be a composer of much greater flexibility than that mechanistic work implies.
Pärt and Riley represent the popular face of mainstream contemporary music. They are both enormously respected but have forged individual styles that have allowed them to connect with the wider public. If you are looking for something a little more adventurous try a new disc of Piano Trios (and other works) on Naxos by Spanish composer Benet Casablancas. The style is dissonant, angular and challenging. Also on Naxos are two albums of music by composers of Chinese origin: Bright Sheng's Night at the Chinese Opera (not to be confused with Judith Weir's opera of the same name), which forms the second work in a larger programme of chamber music; and a programme of music for winds by Yi Chen.
Pēteris Vasks' style owes much to Lutosławski and other Polish music of the 1960s, but with influences that derive from his native music of Latvia. His new disk on Wergo contains Sala and Credo for orchestra and Musica Appasionata for string orchestra. Also on Wergo, finally, are four works by Swiss composer Michael Pelzel. The most important work of his to date, Sempiternal Lock-in, heads this programme of his ensemble works.
0 comments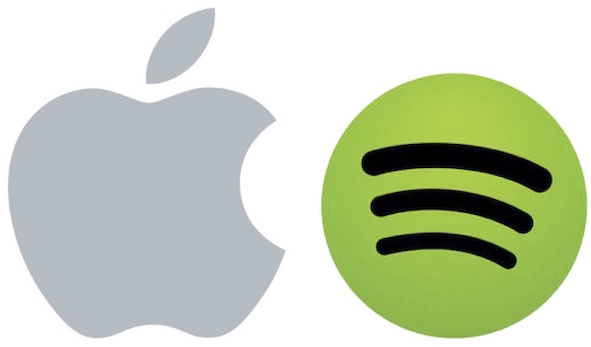 There have been many how-to's and reviews written about Apple Music, very few of which have focused on classical, let alone contemporary classical, music. Perhaps the most thoughtful perspective was offered by Alex Ross in the New Yorker on Monday. Not so much a review, it instead pointed out some worrying issues, particularly that streaming is not well-suited to the production and consumption of classical music.
Despite the Ross's reservations, one mustn't forget the advantages that streaming offers. Most importantly, it removes some of the risk in experiencing new music, since doing so is free from additional payment. This has certainly been my experience with Spotify, which has allowed me to experience a great deal of music that I would never have risked buying. For me, therefore, the release of Apple Music was a moment of great excitement and, as a convinced subscriber to Spotify, my question, inevitably, was how did it stack up against its Swedish competitor?
Apple music costs £9.99 in the UK, which seems unfair given that it is $9.99 in the US (and €9.99 in Europe). As I write, the exchange rate is $9.99 to £6.49. Over the course of a year Apple Music will currently cost a UK customer £42 more than a US customer. Still, this is the same price strategy as Spotify, so you either swallow it or go elsewhere. Apple Music also offer a fairly generous £14.99 membership for families up to six (also $14.99 in the US, however). Spotify has promised to match this deal soon.
When you sign up to the service you have the option to tell Apple which genres interest you. Most of these refer to styles of popular music so I deleted everything but classical. Once you have done this you choose some 'artists'. I use inverted commas because, actually, Apple includes composers in this list. The choices are pretty limited, but at least it gives the app a starting point in getting to know your tastes. The app itself consists of five parts: 'For You', 'New', 'Radio', 'Connect' and 'My Music'.
'Radio' principally refers to Apple's Beats One Station, which focuses on popular musical genres presented by live DJs. There are also a series of radio stations built from playlists focusing on various other genres. The lack of the human presenter does not necessarily mean, however, that the personal element is missing; Apple has gone to some effort to create playlists made by real people. I found the classical station rather pleasant, a nice stream of Classic FM-esque popular classics. It certainly has more variety than the lists presented by Spotify, which often plays the same works or a series of extracts from one piece (last time I listened I had parts of the Mozart Requiem four times in quick succession).
The 'Connect' page is where you are supposed to be able to follow news from your favourite artists, an idea that Apple has tried before with its ill-fated 'Ping'. I like the idea of this part of the app but, sadly, its classical content has been sparse and unchanging. I have been presented with just two videos that have really interested me: Simon Rattle talking about music streaming (sounding for all the world as if Apple had paid him to do so) and Pierre-Laurent Aimard talking frustratingly briefly about performing the Ligeti Etudes. These videos don't ever seem to change and are accompanied by other items that interest me not one jot (but also never seem to change). If the experience is like this for other genres of music I predict that 'Connect' will be first part of the app that gets the chop.
The 'For You' section of the app offers personalised selections based upon the genres you chose on setup and, presumably, your listening habits. Mine are pretty catholic and, when I listen to popular music, probably lacking a bit of taste. To give you an idea, in the last few days I have listened to all of Boulez's Le Marteau Sans Maître, a bit of Nico Muhly's Two Boys and also more mainstream classical music such as Bach's Christmas Oratorio and B Minor Mass and Handel's Messiah. I also have a bit of a thing for Spanish language popular music having listened to Enrique Iglesias, Mocedades (that one is definitely shameful!) and Ricardo Arjona. 'For You' is currently showing me quite an array of interesting things: Simon Rattle Mahler 2 with the Berlin Phil and an Harnoncourt Messiah – wasn't aware that either of those existed; there's some Boulez and Stockhausen including an 'Intro to Pierre Boulez' playlist; many other interesting classical records; some Mocedades (!); and various Spanish singers, none of whom I know, which is a good thing. There is also some rubbish: a 'Classical Music for Ironing' playlist, Britney Spears and Rihanna. But, hey, none of it is more cheesy than Mocedades, so maybe I should open my mind. 'For You', then, is a success and I will have fun digging around in it. It also makes up a little for the 'New' section of the app. This concentrates on new releases in popular genres, which is completely fine if that is what you're looking for. It's just a shame that it doesn't seem to have heard of classical music.
These suggestions, after barely more than a week using the Apple Music app, stack up pretty well against Spotify. I use Spotify almost exclusively for streaming contemporary music, especially for doing reviews on CT, so you'd think that it would be able to recommend me at least a few contemporary composers. The 'Discover' section is currently showing me eight 'top recommendations', all classical but none later than Liszt (a composer I am not anyway that keen on). It makes a reasonable stab at showing me new releases, better in fact than the 'New' section of the Apple app, though actually it is just four records of easy listening classical and film music. Given that I'm only too well aware that there is much more interesting music being released on Spotify each month, a good proportion of which I have actually played, this is, in fact, a terrible fail. It has more success with recommendations based on recent listening. I'd forgotten I'd listened, for example, to Carnival of the Animals and, for nostalgic reasons, Flanders and Swann. Spotify makes sensible suggestions based upon these: Ravel, Mascagni, Elgar, Victor Borge and Spike Milligan. Not bad, though in terms of both breadth and presentation I prefer Apple Music.
The last part of Apple Music is the 'My Music' tab. This is where your original iTunes library resides which, in my case, includes all of the music from iTunes Match. When you search for music you have the option to search within that library or within the whole of the iTunes catalogue. What makes a massive difference to me, especially when compared to Spotify, is that when you search Apple Music you can then add the album to you own music collection, which means all of your streamed and non-streamed music resides in one place. For the completist collector who already uses iTunes this is a huge advantage.
Apple Music also deals with composers better than Spotify. When I want to collect albums together in one place by composer, on the latter I have to assign them a playlist. Apple Music, by contrast allows you to show your library by composer. Furthermore, with my own collection I have spent many a long hour making sure that the composers' names are consistent on every album. I always have the surname first, like this: 'Mahler, Gustav'. This allows for easy alphabetical access. When you add a new album this data is often entered in a different form, for example 'G. Mahler', which irritatingly creates a new composer. What is wonderful is that if you add a streamed album from Apple Music, it still allows you to edit the album information, so that you can make this kind of thing consistent. This ability to organise is far in advance of that offered by Spotify.
The final question when comparing the two services is, inevitably, the depth of the library. Both are touted as offering 30+ million tracks. A cursory search for popular classical works on either offers a massive choice of Beethoven Fifths, Handel Messiahs and Vivaldi Four Seasons. I was most interested, however, in the choice of contemporary classical works so tried a little test. I took the last two CD roundups I have written on CT and checked how many of the works I mentioned were available on each service. I was a little surprised by the results: of the 27 titles Apple had 24, Spotify just 13. There are caveats: the sample is quite small and I also have a tendency to check similar record labels each month – in fact the difference between the two services was very much down to the fact that Naxos releases are not always available on Spotify. Having said that, the test really should have favoured Spotify, since I tend to prefer writing about works that appear on the service. And, anyway, not consistently streaming Naxos releases is a glaring omission – they have one of the best collections of contemporary classical works.
Conclusion
Some have called the Apple Music app overblown. Personally I prefer plenty of options, especially when it comes to curating my music collection. If, however, you like a lightweight app or only use streaming occasionally then Spotify is still a good option. Certainly, for a quick search on Mac or PC, it is much more efficient since it is free of all of the iTunes baggage. And we shouldn't forget that, of the two services, Spotify is the only one to have a free advert-supported option while it is also available on both iOS and Android (though Apple have promised that the latter will be released soon). Despite all of this, it is impossible to ignore Apple's better discovery options, the more comprehensive music catalogue and the ability to arrange by composer and to integrate with an existing iTunes collection. The experience is significantly more compelling.
I will not be leaving Spotify for now. I feel a great deal of loyalty to a company that has so transformed the way that I listen. My patience won't last forever, though. Spotify not only needs to make its service as compelling, as flexible and delightful as Apple's but they also need to find ways to better it, perhaps in new and unexpected ways.
0 comments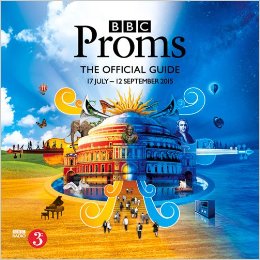 If you want to find premieres at the 2015 BBC Proms you have a couple of options. On the Proms website, there is a list of all the composers featured. If you then follow the link to a living composer then there is a good chance that their work will be a premiere of some description. Alternatively, for £2.99, you could invest in the BBC Proms app available for iOS and Android. It has 18 articles and 22 artist spotlights, a list of 'collections' (e.g. 'For families', 'Late Night Proms' etc.), a calendar and the ability to search by event, composer, piece or artist. One of the articles lists premieres alphabetically by composer. What doesn't seem to be available either on the web or in the app is a list of premieres by date, making it not so easy to plan your listening if this is the thing that really interests you. Here then are all the Proms premieres in exactly that way, with my compliments:
July
17th: Gary Carpenter Dadaville, World Premiere
19th: John Woolrich Falling Down, London Premiere
20th: Cheryl Frances-Hoad Homage to Tallis, World Premiere
HK Gruber into the open…, World Premiere
22nd: Hugh Wood Epithalamium, World Premiere
25th: Pierre Boulez Notations 2, 11 & 10; La treizième (arr. J. Schöllhorn), UK Premiere
27th: Luca Francesconi Duende – The Dark Notes, UK Premiere
August
1st: Luke Bedford Instability, World Premiere
2nd: Anna Meredith Smatter Hauler, World Premiere
3rd: James MacMillan Symphony No. 4, World Premiere
Colin Matthews String Quartet No. 5, European Premiere
7th: Messiaen Un oiseau des arbres de Vie (Oiseau tui), World Premiere
Ravel Miroirs – Oiseaux tristes (arr. C. Matthews), World Premiere
8th: Tansy Davies Re-greening, World Premiere
9th: Jonathan Newman Blow It Up, Start Again, European Premiere
10th: Bertram Wee Dithyrambs, World Premiere
John Psathas View from Olympus, World Premiere (of this version)
16th: Michael Finnissy Janne, World Premiere
21st: Anders Hillborg Beast Sampler, UK Premiere
25th: Raymond Yiu Symphony, World Premiere
27th: Ørjan Matre preSage, World Premiere (of this version)
29th: Christian Mason Open to Infinity, UK Premiere
September
3rd: Tommy Andersson Pan, BBC World Premiere
6th: Guy Barker The Lanterne of Light, World Premiere
12th: Eleanor Alberga Arise, Athena!, World Premiere
0 comments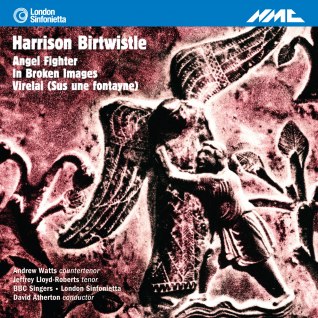 As well as Boris Pigovat's Requiem (see below), Naxos have release two solo disks, one of guitar works by Sofia Gubaidulina, including the substantial Repentance and Sotto Voce; and a three-disk selection of piano music by Kaikhosro Shapurji Sorabji. On two disks, meanwhile, is Richard Danielpour's five movement symphony Darkness in an Ancient Valley, inspired by recent events in Iran, and his oratorio Toward a Season of Peace. Verses and Nocturnes is a programme of songs by Pinho Vargas, consisting of 9 Cancoes de Antonio Ramos Rosa, Nocturno / Diurno, 3 Versos de Caeiro and 7 Cancoes de Albano Martins. All are world première recordings. There is also a selection of orchestral works by Xu Shuya, a 'New Wave' composer from China.

Two electroacoustic works by Morton Subotnickis, After the Butterfly and The Wild Beasts, have just been released on Wergo and are available on Spotify. I've dipped into the album and like it a lot, it is witty and well-judged, with the many interesting effects not submerging a sense of more purely musical momentum. Also on Wergo is a disk of Lieder by Mikis Theodokaris, released in celebration of the composer's 90th birthday (which falls on 29th July); a two-CD collection of the string quartets of composer/clarinetist Jörg Widmann; and four ensemble works by Swiss composer Michael Pelzel.

In the UK NMC have just released Angel Fighter, In Broken Images and Virelai (Sus une fontayne) by Harrison Birtwistle. Extracts are available on the website and the whole disk for streaming on Spotify. Rather different in style, but also available for streaming, are Michael Hurd's two operasThe Aspern Papers and The Night of the Wedding. He's not a well-known figure but the works deserve a wider audience. DG, finally, have just released New Seasons which contains Philip Glass's Violin Concerto No. 2, Arvo Pärt's Estonian Lullaby, Giya Kancheli's Ex Contrario and Shigeru Umebayashi's Yumeji's Theme.

0 comments

Archive
1 | ... | 5 | 6 |

7

| 8 | 9 | ... | 16 |

Concert Listings Today & Tomorrow: