| | | |
| --- | --- | --- |
| | Large Print Performing Material MartinY at 08:26 on 24 February 2011 | |

Recently I have had a couple of requests for large print parts of my editions, (of dead composer's music not mine I might add!), and I wondered about making such parts systematically as part of the completion of a new piece. The format I have used is A4 landscape so it can be printed on all the common domestic printers.

I have attached an example, the parts of the In Nomine which won a new viol music competition a few years ago. Recorder players wanted it as well so one advantage of not using any special string techniques was that it readily transcribed over to the new instrumentation. That is a decision to be made in the composition or comissioning process because even between viols and violin family instruments you can create music which is not readily transferable.


PDF Attached: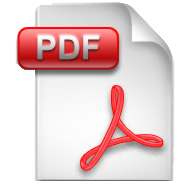 | | | |
| --- | --- | --- |
| | Re: Large Print Performing Material Hugh Boyle at 18:53 on 24 February 2011 | |

It is great that we can just email pdfs to performers but I am sometimes frustrated that A4 is the only real option when doing this. I wrote two solo pieces last year where the aesthetic of the piece was that it fits onto a single A3 page. With both pieces, due to time constraints, I had to email the scores to the performers and, therefore, do A4 versions for them to print themselves. With the first piece I had miscalculated how the piece would look when photocopied up to A3 so I had to scrap the A3 version anyway and stick with the A4 version (I could have done an A2 version but this would have been a bit awkward to read). With the second piece, when I met with the performer and showed her the one-page A3 version she agreed that what I was trying to achieve was much more obvious in this version and, thus, took a copy of the A3 version instead.

So, picking up on your point of setting it up for A4/domestic use, I think maybe this is something we fall into to easily? It is easier and cheaper but sometimes I wish other size formats were more easily available. If domestic printers were 'legal' size (8.5inches x 14 inches; as opposed to 8.26 x 11.6 in A4 measurements) I think life would be much easier as music seems to sit more naturally on this size, as more printed music (especially piano music) is along the lines of these measurements and A4, by comparison just seems squashed or something, or if it is well presented (as in your pdf) it comes at the expense of everything being just too close to the page edge.

Someday I will get a good A3 printer and then, assuming I am still fortunate enough to have people interested in performing my music, I will refuse to email scores anymore.



| | | |
| --- | --- | --- |
| | Re: Large Print Performing Material Hugh Boyle at 19:02 on 24 February 2011 | |

Oh yes, and there is also the issue of not being able to get anything larger than A4 portrait bound where I live...

or on lulu for that matter