Other Resources

News Archive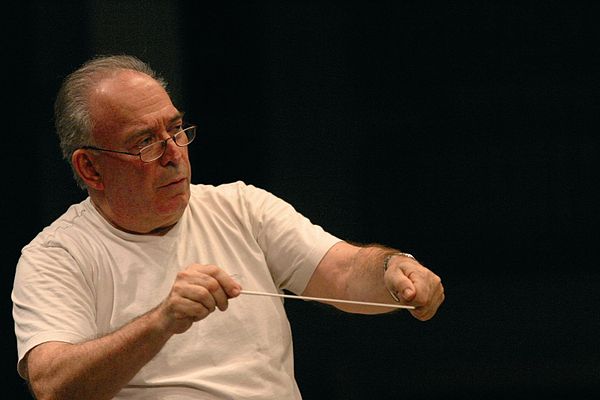 Israeli composer, conductor and teacher Noam Sheriff died on 25th August. He was 83.
As a composer Sheriff fused elements of Eastern and Western music in a broadly atonal style. He first achieved recognition with his orchestral work Akdamot le'moed (1957), which was chosen to inaugurate Tel Aviv's Frederic R. Mann Auditorium. Subsequent landmark works include the trio of vocal works Mechaye Hamethim (1985), Sephardic Passion (1992, see video, below) and Psalms of Jerusalem (1995); the orchestral works La Folia Variations (1984) and Akeda (1997); the opera Golem (2008); concertos for violin (1986) and piano (1994); and three string quartets.
Sheriff also had a distinguished career as a conductor. He was music director of the Kibbutz Chamber Orchestra from 1972–82, of the Israel Symphony Orchestra from 1989–95 and, since 2002, of the Israel Chamber Orchestra.
As an educator he taught at the Hebrew University, Tel Aviv University, Musikhochschule in Cologne and the Mozarteum in Salzburg.
In 1991 he won the the Acum Prize for his life's work, in 2003 the EMET Prize, for music. The citation for the Israel Prize, which he was awarded in 2011, is also a fitting eulogy for this exceptional musician:
At the pinnacle of Israeli music, Sheriff's work expresses prolific talent and remarkable imagination. His work elevates Israel and leaves a lasting imprint on its musical culture.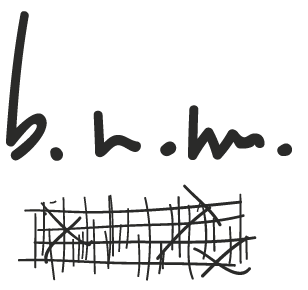 Described by The Wire Magazine as "a welcome addition to London's already blossoming contemporary composition scene", Borough New Music has announced its next season of concerts, from Series 10 starting in October 2018, to Series 17 in June 2019. Altogether, there will be 34 concerts, featuring 67 performers and the works of 132 living composers including 42 premieres. Series 10 starts on Tuesday 2 October 2018 at 1pm featuring the work of the composer-pianist Rob Keeley, in which he will perform alongside Lore Lixenberg (soprano), Victoria Samek (clarinet) and Chris Brannick (percussion).
Apart from 34 new concerts including 42 premieres, they will be collaborating with five new guest artistic directors, for Series 11 (Hollie Harding); Series 12 (Will Handysides & Ailie Robertson); Series 14 (Nathanael Gubler); Series 16 (Listenpony & Hollie Harding), and Series 17 (Matthew Schellhorn).
Artistic Director Clare Simmonds, said: "Each Series in Borough New Music is a very exciting prospect for performers, composers and audiences alike. It is neither a festival, nor a 'one-off'. Rather, it's as an ongoing opportunity to celebrate the wonderfully diverse music written today."
Concerts this season include collaborations with Trinity Laban Conservatoire of Music and Dance, Camac Harps, Park Lane Group Music Trust, Martin Read Foundation, Music for Liberia and Listenpony, amongst others. All Borough New Music concerts are held at St George the Martyr Church, Borough High Street, SE1 1JA (just opposite Borough tube) on Tuesdays at1pm, and admission is free. Each concert lasts around 45 minutes. Light refreshments are served after every concert. Full line-up at www.boroughnewmusic.co.uk.
Question: When is old music new music?
Answer: When a composer's music is rediscovered long after they have died.
There have been some astonishing composerly revivals during the course of music history: Bach was underrated until Mendelssohn performed the St. Matthew Passion at the Berlin Singakademie in March 1829, Mahler was largely known as a conductor in his lifetime, Ives and Conlan Nancarrow scribbled (or hole-punched) away in obscurity, but are now widely lauded.
The prospect that other composers are lying ready to be discovered is an enticing one—just think of discovering new masterpieces, a new St. Matthew Passion, Missa Solemnis or Rite of Spring. This striking infographic suggests that there may be far more works to be discovered that we had supposed: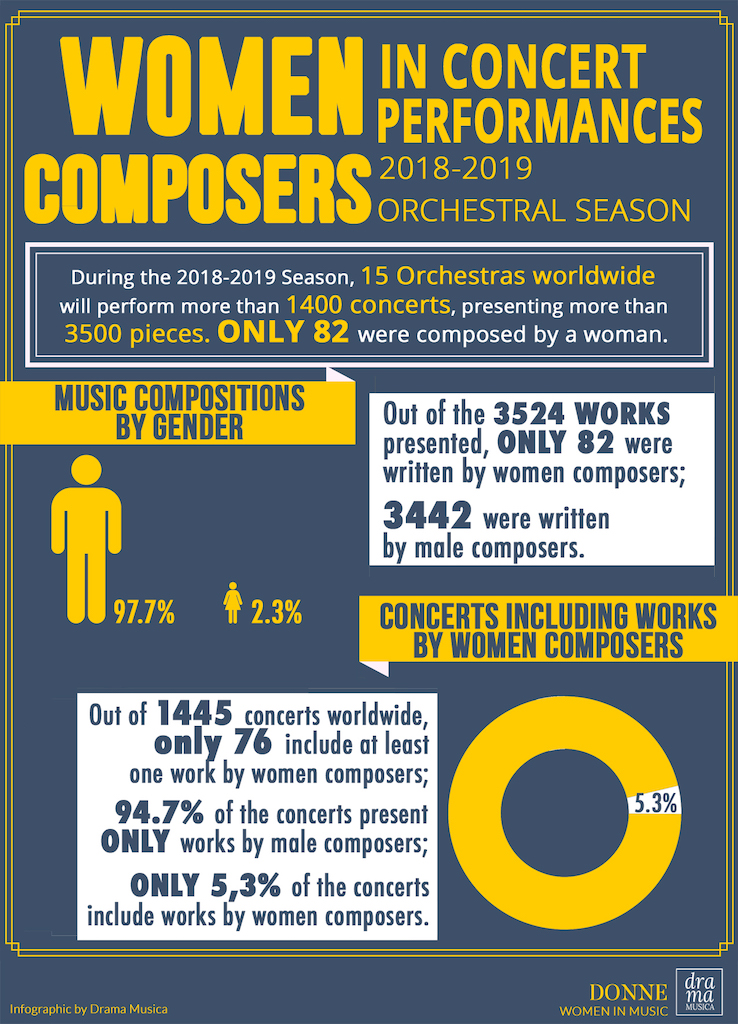 This information is from Drama Musica, a record label founded by Brazilian soprano Gabriella Di Laccio. It illustrates the inherent gender imbalance that has operated across musical history, resulting in a core repertoire that is almost entirely male.
Whilst this imbalance is partly a real reflection of the number of works written by female composers—there were fewer opportunities for women, so fewer works were written by them—the fact that so many of them have been forgotten cannot be said to be a result of the normal sifting-process of musical history. The social conditions in which these pieces were written and the period following each composer's life meant that they were more likely to be ignored than those by men. It is hard to imagine Mendelssohn reviving the music of a female composer in 1829. In more enlightened times we can.
Hence Drama Musica embarking on a CD project with the support of Arts Council of England and the Royal Conservatoire of Scotland. This first stage was the curation of five CDs dedicated to the music of female composers. Three of these concentrate on figures from the 16th to 19th centuries that have been largely forgotten but whose music is worthy of revival. The other two reveal a second strand to the project: to support the work of female composers working today. In these albums historical works by female composers are programmes with new commissions from Brazilian composers Catarina Domenici and Silvia Berg.
The CD project has since spawned its own website: DONNE, Women in Music. Talking to C:T about the project, Gabriella Di Laccio outlined her vision for it: 'The ultimate plan is for DONNE to be an international platform focused on education, visibility and equality: We want to have hundreds of videos on the website introducing historical and living female composers, bringing their stories closer to younger audiences and the general public. We will continue to expand our Big List and also develop the website to make easier for performers to find music composed by women. We will also continue to record music by women: this is very important as radio stations can only play this repertoire if there are enough good quality recordings available. And as we live in the age of music streaming, having more music by women recorded is also the quickest way to have this repertoire available to anyone who would like to listen to it'
We hope to bring more information as the website develops and CDs are released. In the meantime, here is Gabriella Di Laccio talking a little more about DONNE: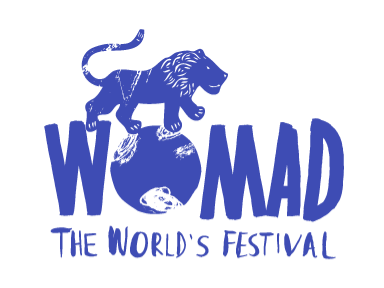 If British musicians' Brexit frustrations have sometimes lacked focus, the furore surrounding this year's Womad Festival has clarified matters a great deal.
As mentioned in an earlier blogpost, the festival organiser, Chris Smith, said that many acts refused to come to this year's festival because of a 'humiliating' visa process. In addition to this, of those that agreed to come three were denied entry and a fourth was subject to delays and thus only able to arrive 24 hours after they were due to take the stage. Other recent visa denials at Womad and beyond have included: Serbian DJ Tijana T (three times); Zimbabwean musician Thomas Mapfumo; Ghanaian guitarist, composer, bandleader and producer Ebo Taylor (who lost £17,000 in lost flights and fees after a visa refusal); the Mozambique group Djaaka; and, in 2006, Kieran Butler's violinist partner was deported back to Australia shortly before a performance (immigration officials said that she had not declared she was working).
Even for those keen to come the obstacles can be insurmountable, especially for African musicians. Not only is the application process itself costly—£244 for standard speed, £510 more if you want to do it quickly—but performers also must visit a visa application centre, which in some parts of the world are not widespread. Steve Richard, of entertainment specialists T&S Immigration Services told the Guardian that "Applicants from Mali, for example, have to travel to Dakar in Senegal for their nearest VAC," a round trip of 2000 miles.
These kinds of bureaucratic problems can, of course, work both ways, with UK musicians who want to work abroad also experiencing difficulties. Composer Howard Goodall recently wrote about his experience of travelling to Texas to rehearse and conduct the world premiere of his work Invictus: A Passion:
'the commissioning church's music & arts department were obliged to engage a team of lawyers to work on the visa submission made, initially, to the US Dept of Homeland Security to acquire a 'petition'….It took weeks…That's just the first stage. The second stage in being granted a visa (for one week's work!) is you making your own application online to the US Embassy…This took a few hours of further bureaucracy and the payment of roughly £140 of fees. The third stage is an interview at the Embassy itself, for which one has to allow approximately 3 hours to include a fair amount of queuing.'
We have heard much about European supply lines involving the automobile or aerospace industries. We hear less about artistic supply lines, which have become just as integrated with continental Europe over our 40+ years of membership of the EEC/EU. It is these that enable musicians to tour Europe without bureaucracy, for a mezzo to be flown in from Milan when Carmen loses her voice at Covent Garden, for a British orchestra to hire continental players. It also makes the UK an attractive destination for European students who wish to study in our conservatories (or for teachers who wish to teach in them), and it provides opportunities for our young to study in the EU, through Erasmus or in musical groups such as the European Union Youth Orchestra (which has already moved out of the UK).
At a time, then, when the disgrace of Womad should be leading us to reflect upon our visa regime and to look for practical solutions, we are instead in danger of extending such madness into our dealings with continental Europe too. Do we really wish for the arts scene to be drowned with yet more bureaucracy, for our musicians to lose the opportunities that are afforded by our membership of the EU?
None of this is, as yet, completely decided. In September the government will publish a much-delayed white paper outlining its post-Brexit immigration policy, and the argument on what form Brexit will take, or even if it will happen (see, especially the Independent's Final Say campaign), will continue to unfold. As such it is important that the artistic community makes it voice heard—whether it be by signing petitions, writing to MPs, going on a marches or simply by talking to friends sensibly about these issues. A failure to act will leave the process in the hands of those who care little for the arts.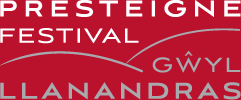 The Presteigne Festival takes place in the picturesque surroundings of the Welsh Marches just about on the Welsh side of the Powys/Herefordshire border.
This year the theme is Baltic music, celebrating the independence centenary of Estonia, Latvia and Lithuania. Composers from that region represented at the festival include: Arvo Pärt, Pēteris Vasks, Vytautas Miškinis, Vytautas Barkauskas, Vladas Jakubėnas, Raminta Šerkšnytė, Ester Mäg, Pēteris Plakidi and Tõnu Kõrvits.
As always, there will also be plenty of British contemporary music on offer. The festival opens with with Joseph Phibbs' new chamber opera Juliana, based on Strindberg's unsettling drama Miss Julie; there will be new commissions from Cydonie Banting, David Bednall, Gareth Moorcraft, Huw Watkins, Manos Charalabopoulos and composer-in-residence Martin Butler; and also birthday celebrations for Michael Berkeley and David Matthews.
Artists at the festival include the Navarra Quartet, Huw Watkins and the Choir of Royal Holloway, and Latvian violinist Kristīne Balanas, soprano Ruby Hughes and pianist Joseph Tong.
Apart from music there is also a supporting programme of art, poetry, talks, exhibitions and film.
On Thursday the House of Lords European Union Committee reported on the likely implications for the cultural sector once the UK has left the European Union. It stressed the importance of freedom of movement and suggested that the UK urgently needed to find solutions, including the possibility of a 'touring visa.' A fuller write-up of the findings can be found at The Guardian.
The Lords report appeared a day after an interview with Chris Smith, the director of the Womad Festival, appeared in the Radio Times. He said that he has found it difficult to get musicians to perform in the 2018 festival due to a 'difficult and humiliating' visa process. He appeared to attribute this to a tightening of current procedures as a result of the Brexit vote.
If this really is the case—that even before Brexit musicians are thinking twice about coming to the UK—one wonders what it will be like after March 2019.
And further to my last post (below), if you're in any doubt as to the extraodinary power of Bernstein's music, take a look at this electrifying video.
Sorry to say these click-baity words: but you really do have to watch to the end to experience the full effect...
Much is being written about Leonard Bernstein in this, his 100th anniversary year. The Guardian's recent contribution offers a series of illuminating perspectives on the man—as a source of inspiration, a conductor, activist, TV star, father, composer and America icon—from experts and people who knew him. They have also made available Opera North's production of his one-act opera Trouble in Tahiti. More information and a synopsis is available on their website, or you can dive straight in here:
The theme at this year's festival is 'childhood', with many projects aimed specifically at the younger generation. This includes Schraffur by festival composer-in-residence Fritz Hauser. It will include 300 participate of all ages and draw upon the childlike practice of cross-hatch sketching.
Other works will take up themes of children and childhood. Sir Simon Rattle will conduct Maurice Ravel's L'Enfant et les Sortilèges and there will be works that have a background related to music education, such as Sergei Prokofiev's Peter and the Wolf. A prominent role will also be given to fairy-tale-related material and there will be attempts to understand the psyches of composers such as Mozart and Bruckner, who did not adapt to the rules of adulthood. The festival will also take up the phenomenon of "child prodigies."
There is a strong streak of new and recently written music throughout the programme. Highlights include the world premiere of Fritz Hauser's Rundum for large ensemble on 25th; György Kurtág's Stele for large orchestra on 26th; the world premiere of Peter Eötvös's Reading Malevich on 1st September; and a sequence of seven Stockhausen events, including the Swiss premiere of his INORI on 2nd September and a performance GRUPPEN on 9th September conducted by Simon Rattle, Matthias Pintscher and Duncan Ward. Throughout the festival it will also be possible to see Wolfgang Rihm working with youngsters on the Composer Seminar project.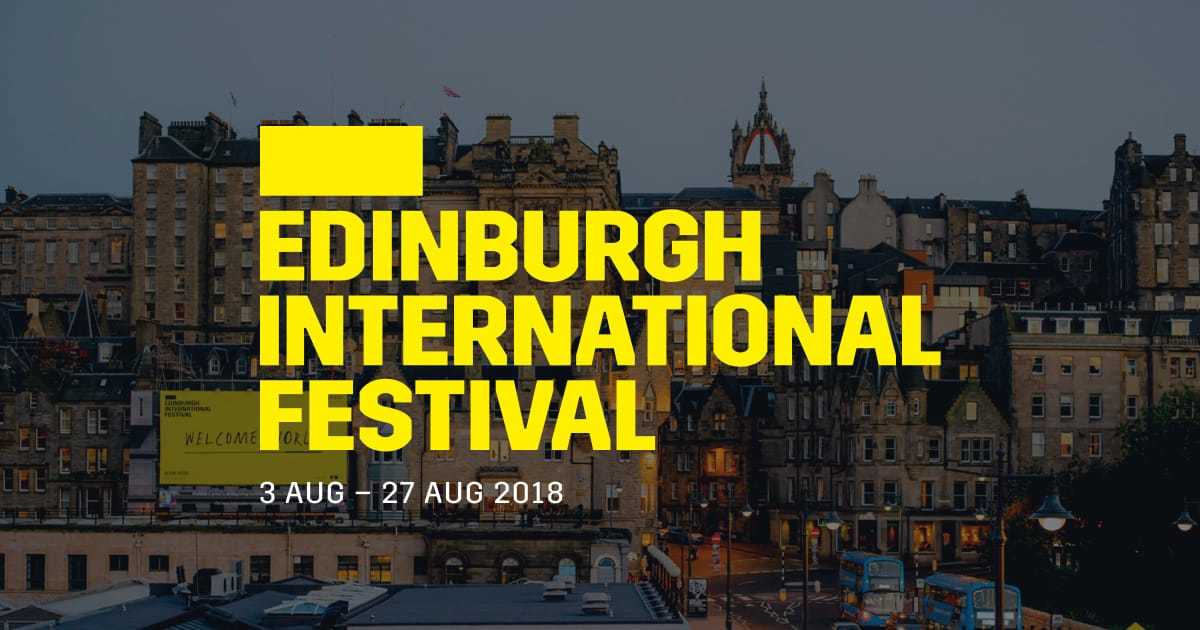 Olly Knussen's marvellous Flourish With Fireworks, performed as an opener at the First Night of the Proms, was a seemly way to mark the sad news of his death.

In other respects it was a concert where it might have been better to be outside rather than inside the Albert Hall. Not because of any lack in musical quality, but because of the effective projections that accompanied Anna Meredith's Five Telegrams—though there was a half-hearted attempt to reproduce them inside the auditorium, they worked far better on the outer shell of the building.

Meredith's score is inspired by impersonal multiple choice postcards sent by soldiers on the front in the Great War (see The Guardian for a fuller account). Her response to them was both monumental and moving, the massed forces deployed effectively (if sometimes a little mechanistically) in the brutal climaxes and with hypnotic tenderness elsewhere.

The work was a co-commission by the BBC and the Edinburgh International Festival, so there will be another chance to hear it in the opening concert in Scotland on 3rd August. As well as all the other delights offered by the Edinburgh Festival, there is also a fair bit of other new(ish) music to be found there, including works by Thea Musgrave, Eric Whitacre, John Estacio, Arvo Pärt, Toru Takemitsu, Esa-Pekka Salonen and a world premiere from Peder Barratt-Due. EIF will also be making a contribution to the ongoing Bernstein festivities, with performances of his Piano Trio, Arias and Bacarolles, Symphony No 2 The Age of Anxiety, Serenade, Symphonic Dances from West Side Story and Three Dance Episodes from On the Town.

To return to the Proms briefly. As I often say, do keep popping back to this blog post, here, to see C:T's summary of the rest of the new music available there. Like last year the BBC does seem to be adding video content at these links (just click on the date) so you can also catch up on what you've missed. The first night is already there though the three premieres on 15th are so far only available on BBC iPlayer.

If you are taking time to catch up on that concert, may I heartily recommend you listen to the splendid Sidechaining, a new work by C:T's very own David Bruce, available directly, here.

Archive
1 | ... | 7 | 8 |

9

| 10 | 11 | ... | 59 |