Other Resources

News Archive
Sad news with the dead of two renowned British composers.
Derek Bourgeois (1941–2017)
Derek Bourgeois died on 6th September aged 75. Born in Kingston upon Thames, he was educated at Magdalene College, Cambridge and the Royal College of Music, where his composition tutor was Herbert Howells.
As well as composing he taught at Bristol University (1970–84) and St. Paul's Girls School. He also became the Musical Director of the National Youth Orchestra, in 1988 also founding the National Youth Chamber Orchestra. His career as a conductor included with the Sun Life Band (1980–83), which also served as his introduction to the brass band world. He was also active in arts administration, as Chairman of the Composers' Guild of Great Britain and as a member of the Music Advisory Panel of the Arts Council.
Bourgeois was a highly prolific composer, especially in the field of brass and wind. By 2009 he had already composed some 44 symphonies. Astonishingly, at the time of his death this number had increased to 116.
A Cotswold Symphony, Derek Bourgeois
John Maxwell Geddes (1941-2017)
John Maxwell Geddes died on 7th September aged 76. He grew up in the Maryhill area of Glasgow later studying at the Royal Scottish Academy of Music and Drama. Whilst there he won a scholarship that enabled a period of study with Niels Viggo Benton at the Royal Danish Conservatoire in Copenhagen.
He is particularly known for his long association with the BBC Scottish Symphony Orchestra, though his composing life was far from parochial, his work taking him to the US, Europe and Russia. He was also composer in residence in Hamburg, Berlin and Bremen.
Major works include three symphonies, a number of commissions from the BBC (including, Symphony 1, Voyager, Alley Cat, An Ayrshire Suite ), works for choir, chamber music and film scores.
Symphony No. 2, John Maxwell Geddes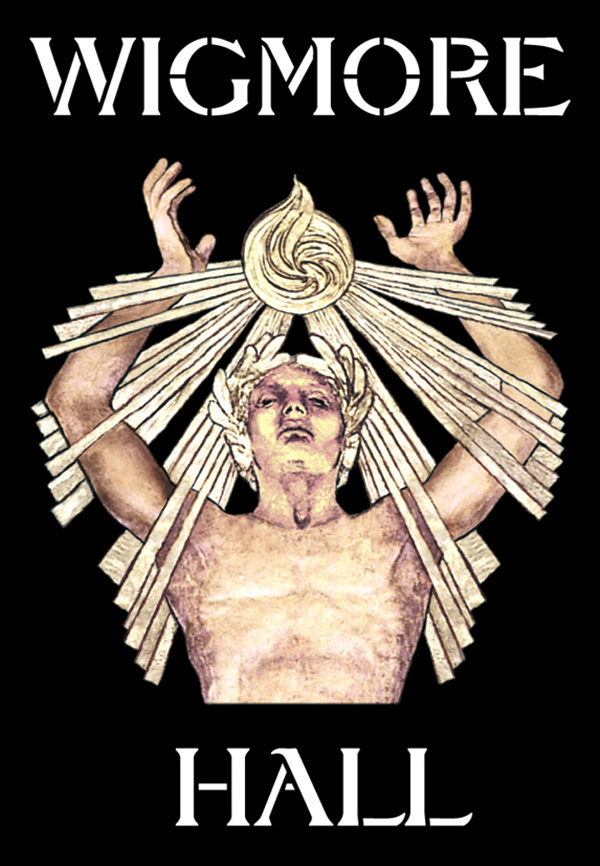 Julian Anderson is the subject of A BBC Total Immersion Day on 21st October. It begins at 1pm at Milton Concert Hall with Guildhall musicians performing chamber works Ring Dance, The Colour of Pomegrantes, Van Gogh Blue and Alhambra Fantasy; followed by an exploration of his choral music with the BBC Singers at St Giles' Cripplegate at 5pm. The day concludes back at Milton Court with performances of his orchestral works Eden, Imagin'd Corners, In lieblicher Blaue and Symphony at 7.30pm. Unlike other Total Immersion Days there does not appear to be any lectures, talks or films.
On 14th Wigmore Hall is putting on a day dedicated to Polish music, hosted by Jennifer Pike and friends. There will be music from Chopin, Szymanowski, Karłowicz, Lutosławski, Wieniawski, Knapik, Górecki, Adam Jarzębski and Grazyna Bacewicz, not to mention the UK premiere of Penderecki's Capriccio for solo violin and the world premiere of a new work by Paulina Załubska.
Other noteworthy performances in October include the premiere of a new ballet by Welsh harpist and composer Catrin Finch at the Swansea Festival on 14th; a new concert staging of George Benjamin's opera Written on Skin at LSO St. Luke's on 20th; John Williams score for Jaws simultaneously performed with a screening of the film on 21st at the Royal Albert Hall; and an as yet untitled septet world premiere by George Tsontakis at Wigmore Hall on 30th.
There is also plenty of new music, including regional and world premieres at three October festivals. The Venice Biennale (29th Sept–8th October) will explore the theme of the Orient, including in the music of Stockhausen; Scotland's Sound Festival (26th October–11th November) will include premieres by Rebecca Bruton, Jason Doell, Lawrence Dunn, Sarah Lianne Lewis, Gunnar Andreas Kristinsson, Sonia Allori, Pete Stollery, Janet Beat, Stéphane Magnin and John De Simone. The 32 days of Wien Modern (30th October—1st December), finally, will include 48 productions, about 90 events and over 50 premieres.
A little fun for a Tuesday afternoon. The melodica men take on Holst's Jupiter:
And here's Evgeny Kissin showing off his composing chops:
Christian Morris talks to Madeleine Mitchell, who will be giving the world premiere of a newly discovered work by Grace Williams on 7th September and whose new album, Violin Muse, will be be released on the Divine Art record label in October.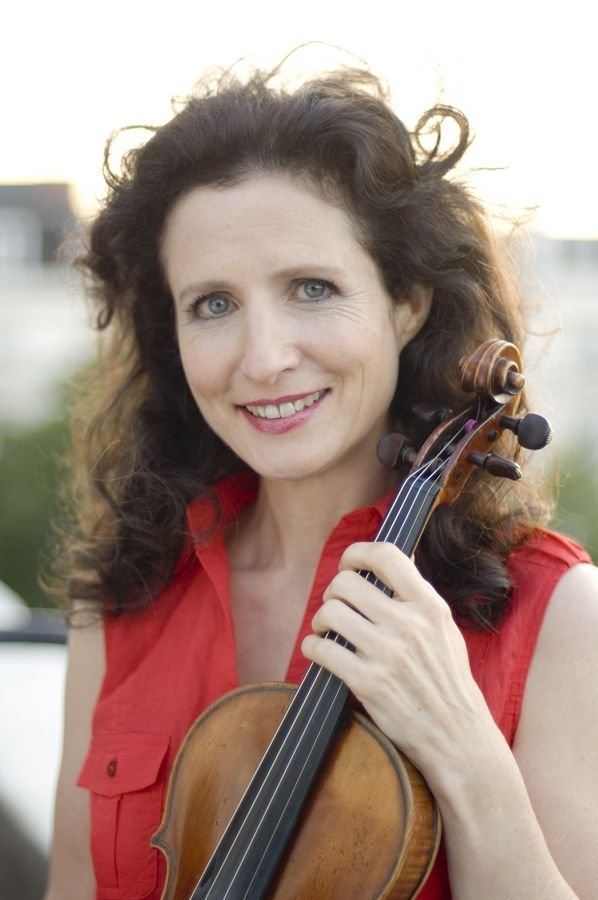 Madeleine Mitchell. Photo by Rama Knight
Tell us about your new album, Violin Muse.

This is a collection of seven world premiere recordings of violin works by established living UK composers. Five of the pieces were written for me (three as gifts), which I've premiered between 2007–15, and I've worked with all the composers on the album. It's good to have a concerto—Guto Puw's Soft Stillness(based on lines from Shakespeare's The Merchant of Venice)—and violin duos—Judith Weir's collection Atlantic Drift (celebrating the flow of traditional music between the British Isles and North America)—as well as five pieces with piano—by Michael Nyman, David Matthews, Michael Berkeley, Sadie Harrison and Geoffrey Poole. It creates an interesting mix of textures. There's a lyrical thread linking many of the works, which I think suits the violin. I'm pleased to be joined by the BBC National Orchestra of Wales under Edwin Outwater, pianist Nigel Clayton and violinist Cerys Jones; and that it's my second album for Divine Art.

I've been fascinated by the violin as a muse for composers, painters and writers and it's interesting that significant composers for the violin didn't play the instrument but collaborated with and were inspired by violinists. I've been privileged to have had around 30 works written for me over some years.

Your association with living composers goes back to the beginning of your career. Apart from those represented on this new disk, are there any highlights from these working relationships, not just in terms of the finished piece but also in the collaborative process?

I started out as the violinist/violist in Peter Maxwell Davies' seminal group The Fires of London, whilst beginning a solo career in more standard repertoire and some teaching. It was through Max that I met several composers who then wrote works for me. The first I commissioned was *Brian Elias's Fantasia for a London recital prize I'd been awarded by the Kirkman Concert Society, where I wanted to include a new piece along with Brahms and Bartok. Piers Hellawell then wrote me a violin concerto, Elegy in the Time of Freedom (1992); James MacMillan two pieces—*Kiss on Wood and *A Different World; and Robert Saxton, whose sextet I played with the Fires, wants to write me a violin sonata next year.
Click here to read the rest of the interview
Dorico development continues apace with the launch yesterday of version 1.1.10.
From the Dorico website:
We have today released Dorico 1.1.10, the latest update to our professional music notation software, following hot on the heels of the Dorico 1.1 update that was released at the end of June.
The main focus of this update is to add graphical editing of individual chord symbols in Engrave mode, which was something that was planned for Dorico 1.1 but which needed a bit more time to get into shape. In addition to that significant bit of functionality, there are a few other minor functional improvements, and the usual crop of bug fixes.
Click here for further details. And check this video for the new functionality:
Anyone tempted to write for Ben Neill's new Mutantrumpet?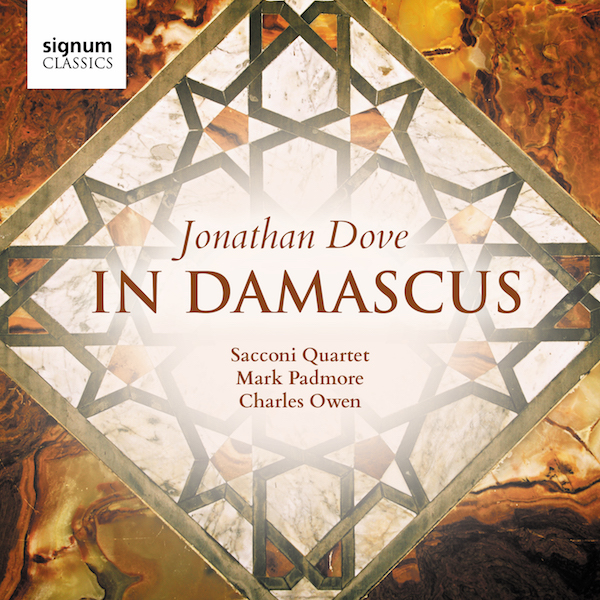 The title work Jonathan Dove's new Signum disk, In Damascus, is the composer's response to contemporary events in Syria. Written for tenor and string quartet it is a haunting collection of eleven short movements, each economically constructed in his post-minimalist idiom. It is presented with, Out of Time, for string quartet, written in memory of a dead husband, which is by turns lively and elegiac; and his expansive Piano Quintet.
NMC have started releasing works in their New Music Biennial project, these being: Winestead by Gavin Bryars, Ceumannan – Footsteps 2 by Anne Martin and Jason Singh, A Journey with the Giants of Jazz by Peter Edwards and Bethia by Daniel Elms. Not so contemporary, but certainly worthy of a look, is their collection of string chamber music works by Imogen Holst, a deleted album originally released on the Court Lane Music label. As they point out, one of NMC's missions is to rescue these types of recordings, and there could hardly be a more appropriate composer, since Holst was not only a significant figure in her own right, but her Holst foundation helped to created the NMC label.
If this kind of neglected British repertoire is your thing, also check out two releases this month on Lyrita. There is a disk of Rubbra instrumental music that comprises his Sinfonia Concertante op.38, Prelude and Fugue on a theme of Cyril Scott and his Violin Concerto Op. 103. He also appears as a pianist, performing Cyril Scott's Consolation. I also dipped into Daniel Jones's Symphonies Nos. 2 and 11. Jones is a familiar figure to Welsh musicians. Growing up I remember we had a few scratchy records of his music at home, including his Sonata for Unaccompanied Kettledrums. I think this last piece especially had left me with the idea that his style was austere and forbidding. Far from it—whilst certainly serious utterances, these symphonies are bursting with engaging ideas.
A double trio of disks to finish. On Naxos there is instrumental music by American George Tsontakis; Lori Laitman's opera The Scarlet Letter, David Mason's libretto an adaptation of the original Hawthorne novel; and a collection of choral music from Latvian composer Ēriks Ešenvalds. On Wergo, meanwhile, are two albums of string quartets, one from Wolfgang Rihm, the other by Helmut Zapf; and a collection of seven chamber works by Milica Djordjević, headed by the string quartet The Death of the Star-Knower.
All 16 members of President Donald Trump's Committee on the Arts and Humanities resigned on Friday morning. The group, which advises the President on cultural issues, was protesting at Trump's 'support of the hate groups and terrorist who killed and injured fellow Americans in Charlottesville.' Members include musician Paula Boggs, architect Thom Mayne, actor Kal Penn and author Jhumpa Lahiri.
The full text of the letter: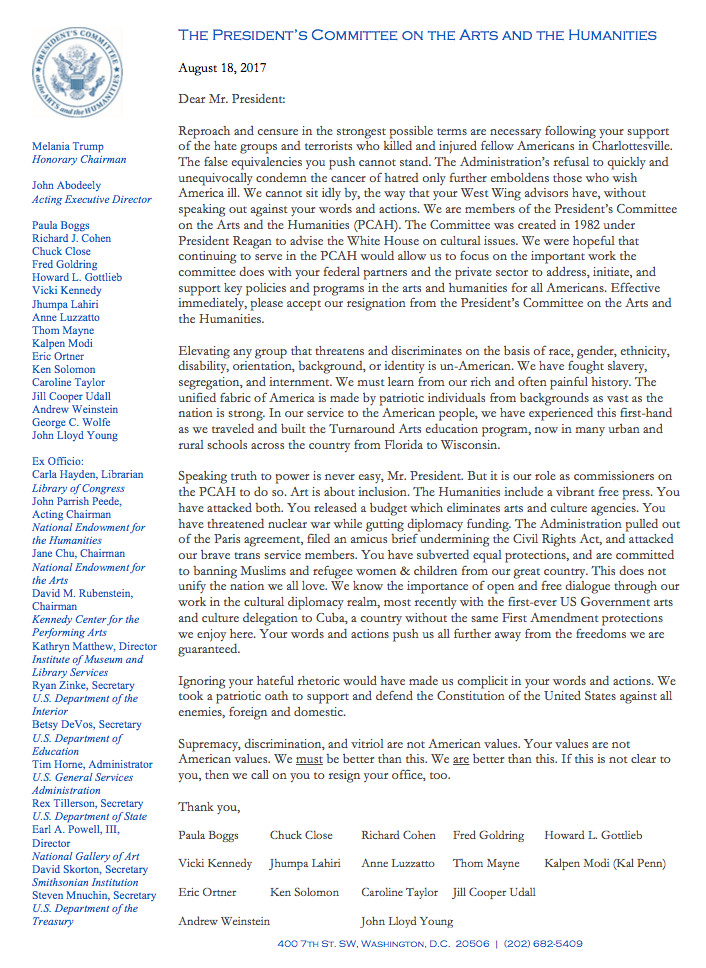 In a later twist the White House claimed that it had already decided to disband the group:
Sad news with the loss of composers Pēteris Plakidis and Marian Varga, both on 8th August.
Pēteris Plakidis (1947–2017) was Latvian, a graduate from the Jāzeps Vītols State Conservatory in 1970, later teaching composition in the same institution (renamed to the Latvian Academy of Music). He was especially known for his Music for Piano, String Orchestra and Timpani; Variations for Orchestra, which won the Latvian Great Music Award; and his works written for various anniversaries of the Latvian National Symphony Orchestra.
In Memoriam by Pēteris Plakidis, Choir BALSIS, IBSCC Grand Prix Competition
Marian Varga (1947–2017) was Slovak. He studied piano and composition at the Bratislava Conservatory, eventually leaving to pursue his interest in rock music. With his group Collegium Musicum his music subsequently explored the interface between art and popular music, especially through his reinterpretations of music by classical composers such as Haydn, Bartók and Stravinsky, but also through original compositions. He was also known for his interest in improvisation.
Collegium Musicum - Concerto In D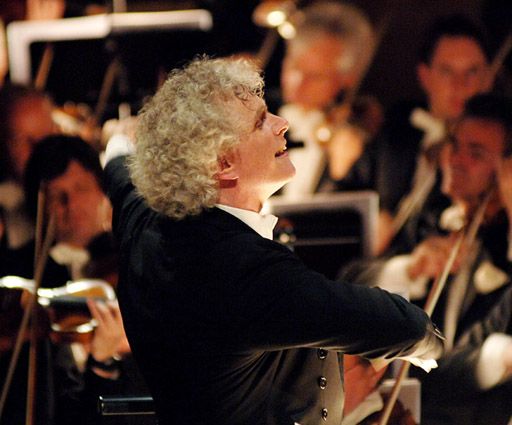 September sees the return of Simon Rattle to London as LSO Music Director, an event that will be celebrated with a series of Barbican concerts that have contemporary music front and centre. Things kick off on 14th with a concert featuring composers associated with the conductor: Oliver Knussen, Harrison Birtwistle, Thomas Adès and, with a new piece that will open the concert, Helen Grime. Each of these featured composers then will curate their own concert as part of the celebration: Knussen on 16th, Adès on 18th, Grime on 20th and Birtwistle on 23rd. The repertoire on offer in these is pretty interesting, from Machaut and Byrd to Madness, Maw and Matthews.

September marks the end of the Proms season, the last night premiere this year being Lotta Wennäkoski's, Flounce on 9th. For those looking for something after this, there is the North Wales International Music Festival on 16th. Living composer represented include Rhian Samuel, Edward Gregson, Gavin Higgins, Robat Arwyn, Paul Mealor and Oliver Tarney. There will also be music by the festival's founder, William Mathias on 24th and 30th.

Overlapping with the end of the Proms season is the Ultima Festival in Oslo (7th–16th). It is Norway's biggest festival for contemporary music, making use of a number of big and small venues within the capital. The festival opens with a concert performance of Heiner Goebbels' Eislermaterial, a tribute to one of his great musical heroes, Hanns Eisler. Other highlights include a new installation Rats–Secret Soundscpres of the City by Jana Winderen from 6th–14th; Ballerina, a new chamber opera by Synne Skouen on 8th; and a multimedia theatre work Adventures in space and time by Norwegian performance group Verdensteatret from 8th–17th. The full programme is available, here.

Warsaw Autumn (14th–24th) is likewise Poland's most important contemporary music festival, this year celebrating its 60th season. The theme is the 'troubled' avant garde. It will explore artistic issues as they were at the time of the first Warsaw Autumns and as they are today, strands including 'the phenomenon of sonorism, the orchestra, the string quartet, song, instrumental theatre, electronics, and multimedia.' Composers whose music appeared at the first festivals—Tadeusz Baird, Wojciech Kilar, Andrzej Dobrowolski, Krzysztof Penderecki, Bogusław Schaeffer, Luigi Nono, Isang Yun—will be performed at this year's festival. These will be contrasted with works by younger and middle generation composers such as Pierre Jodlowski, Tadeusz Wielecki, Christophe Bertrand, Alexander Schubert, Brigitta Muntendorf, Johannes Kreidler, and Artur Zagajewski. The opening concert features Grisey's Le noir de l'étoile, Georg Friedrich Haas's Dark Dreams, as well as Tansy Davies's Forest and circulatio by Artur Zagajewski.

In Strasbourg Musica 2017 runs from 21st to 7th October. It opens with the French premiere of Michaël Levinas's La Passion selon Marc, une passion après Auschwitz (see video below), a work which examines the painfully irreconcilable character of the Passion and the Holocaust. As well as established works by living or recent composers, there are a number of world premieres. These include works by Bruno Mantovanni, Andy Emler, Zad Moultaka, Amadeus Regucera, Jean-Patrick Besingrand, Jeremías Iturra, Benoît Montambault and Raphaël Cendo.

La Passion selon Marc

Une passion après Auschwitz (2016) Michaël Levinas

Archive
1 | ... | 6 | 7 |

8

| 9 | 10 | ... | 50 |