Other Resources

News Archive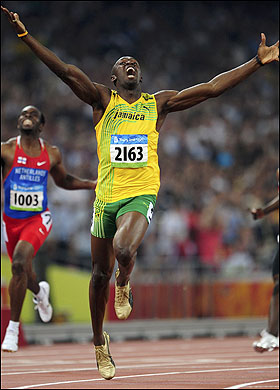 Last year I spent a couple of days at the Leeds Conductor's Competition: Britain's leading competition of this type, which happens every 2-3 years. I was there because an orchestral work of mine was being used as the modern test piece at a stage in the event in which there were only six contestants left. Each competitor had a slot to rehearse some Stravinsky, Rachmaninov, and my own piece. It was a fascinating experience on so many levels, not least in that it gave me the opportunity to hear my own music interpreted by six different conductors!

Since then I've spent some time musing over the nature of competitions, and come to the conclusion that there are basically three main types;

1) The Dead Certain. This is the sort of competition you get in sport; clear winners, and losers. Whoever runs faster than everyone else/jumps higher/scores more points or goals.

2) The Somewhat Hazy. Here the framework of winning and losing is more complex. I'd put arts based competitions in this category; the Turner Prize, Booker Prize, the Leeds Piano Competition (as well as the conducting one), and so on. Within this context a panel of judges may well take differing views on the quality of the artistic creations they have to appraise, and how to rank them, but they still have access to what they asses; they can read books, see works of art, and listen to performances.

3) The Downright Dubious. There's only one candidate for this category; composition competitions. Here's a typical scenario - one hundred and fifty composers submit orchestral works which are up to 20 minutes long, they are scrutinised by a panel, and the winning composition gets a cash prize and performance. At no point in this process do the judges get to hear the pieces in question! Given this situation one wonders how on earth it is possible to make a critical assessment of as much as fifty hours of dense and difficult music without even hearing a note performed (and forget midi playbacks, they're a waste of time for orchestral works, and everything else really).

Instead of these random lucky-dip composition competitions wouldn't it be wonderful for composers (especially younger ones) if every orchestra was to set aside a couple of sessions a year in which they'd read through and record previously unperformed orchestral works. Not an 'open to the public' workshop (these often seem to waste time with meaningless discussions that involve the audience), but simply a chance for a composer to hear his or her piece, get feedback from the orchestra, and take home a good quality recording.

No prizes, winners or losers: just a chance for composers to listen and learn in a sympathetic environment. I know that this is a crazy idea, given the scarcity of rehearsal time for most orchestras, but it's a nice thought.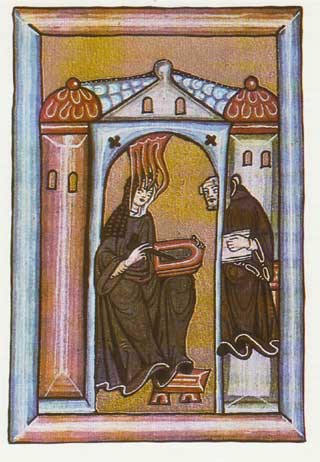 Hildegard of Bingen
I'm becoming more and more painfully aware that I promised David quasi-regular blog postings for CT, but I now feel a little as if I have writer's block – I feel like I should have something to say about something, but any ideas I have had recently seem to be a little self-serving or just plain dull. This is not, thankfully, an affliction (the writer's block) that carries over to my composing, where the time available for writing still seems a little shy of the time I actually need and consequently I'm always ready and able to compose when those hours do free up. This, despite the fact that I am ostensibly a full-time composer. Where do the hours go? I do one day's teaching a week as part of my post-Doctoral Research post requirements, but that should surely leave 4, 5 or even 6 days for writing depending on the level of workaholicicism I wish to engage with. And yet there always seems to be some rehearsal to attend, some promotion to be seen to, perhaps a little interview here or guest lecture there and there are always emails to write and reply to. Perhaps I need a secretary – or can one still get an amanuensis these days? And what about tea breaks? Perhaps if I had less of those I might write more, but then again the Reward system works very well for me.

Actually, I've got the first production of a new music theatre work coming up at the start of next month in Dublin – Una Santa Oscura is a bit like an opera but with no singers or text and instead a violinist is the sole protagonist (see, a self-serving blog entry). The interesting thing about this project for me, compared to my experience with writing chamber opera where one knows it's out of one's hands once the music is done, is that I formed the complete concept for the work myself – a staged work for a violinist inspired by aspects of the life of Hildegard of Bingen. Still, here I am willingly handing it all over to the director and finding myself very curious about what he's done with the idea (because I haven't had time to attend any rehearsals yet); after all, the concept might have been mine but he's got the work of filling in the details. So, there go a number of days in the next couple of weeks with rehearsals and performances and little enough time for writing music let alone blogs.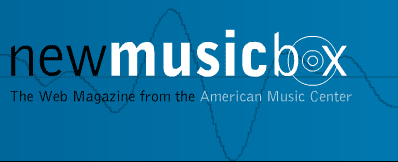 Picking up on some of the themes from Judith Bingham's fascinating post I recently did an interview for the American Music Centre's NewMusicBox site and I was somewhat surprised to hear the interviewer Frank J Oteri tell me that despite my never having returned to the US until 3 years ago (having been born there and left at the grand age of 6 weeks old), that there was something distinctly American in my sound-world - the article is titled "Accidental American".
I acknowledged to Frank that, like a lot of the US scene, I am happy to be open to a wide range of other cultures and musics from around the world; but on reflection, whilst I have loved klezmer, gypsy music and Eastern European folk music since childhood, British folk traditions have never held such an intense interest. I wonder if I am like my good friend who, as a Spanish composer based in London incorporated Spanish folk idioms into his writing, but then when he moved back to Spain these suddenly vanished completely from his music. In other words, if I didn't live in the UK perhaps I would take a deeper interest in its traditions. Perhaps, as Judith implies, it's to do with craving things that are not - for whatever reason - part of our daily lives?
Friday night I went to a concert at the Bishopsgate Institute, that odd little tucked away venue in the heart of the City. The concert was Czech piano music played by William Howard and included some preludes and fugues by Pavel Zemek Novak, part of a huge piano work over an hour and a half long that William Howard has championed here.

There was a pre concert talk with David Matthews, an old pal of mine, and it was remembering his enthusiasm for Novak's music that attracted me to the concert. Novak is very interesting, despite his very sober and rather shy appearance: he has a preoccupation with unison writing, and an interest in trying to erase dissonance both horizontally and vertically – he tried not to have the 'melodic' line travel in seconds or sevenths even.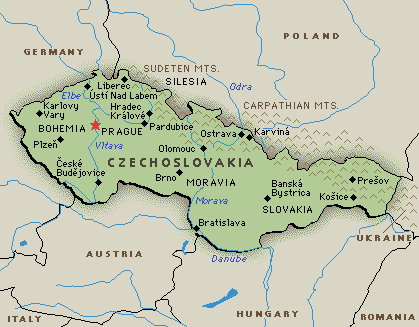 The music is not without tension though, but has an unusual freshness and energy all of its own. Intriguing was the word that came into my mind. In the pre-concert talk I asked Novak what the music world in Czechoslovakia had been like after the war, given that so many musicians had died in Terezin or had fled the country. Did the composers that were left look back, or did they try and create something entirely new? Novak spoke very sympathetically (and with a lot of emotion) about two composers, Miloslav Ištvan, and Miloslav Kabelác who were subject to virtual house arrest by the Communists after the war, and not allowed to travel, nor have many performances.

I think I wasn't alone in feeling a bit shame-faced that I hadn't heard of them, or heard their music. He spoke with passion also about the different sorts of folk music in Czechoslovakia, and about national feeling. Afterwards I thought how different it is to live in a country that was not invaded, and how it has allowed us to be incredibly complacent about our own cultural identity. Can you imagine anyone ever asking me in a pre-concert talk about national identity? - I always feel that if I have used British folk music I have to be a bit apologetic, or risk looking either very conventional or worse, fascistic.

I wonder how we would feel about 20th century composers like say Vaughan Williams, Finzi, Britten, Tippett, or Malcolm Arnold, Elisabeth Lutyens, Elizabeth Maconchy et al if they had been carted off to death camps, or forced to leave everything behind and flee? The last time British composers came under any real threat was the Reformation, and their music has come to represent a kind of essential Englishness, and along with choral evensong it encodes an extraordinary national identity.

The other day some dimwit in a major newspaper talked about how few great composers Britain has produced, and was the usually disparaging idiot about contemporary music. When I was a student it was absolutely forbidden to like the sort of music known as 'cow pat music,' (a term coined by Liz Lutyens!) as if national identity was something to be utterly despised.

Then as now to some extent, professors in music colleges prefer a European model to a native one. We have no experience of what it would be like to lose our cultural exponents in the way most European countries have, and have become unbelievably careless with our own culture. Maybe one day it will all be taken away from us, and then we will talk, with tears in our eyes, like Novak, of the treasures we had and lost.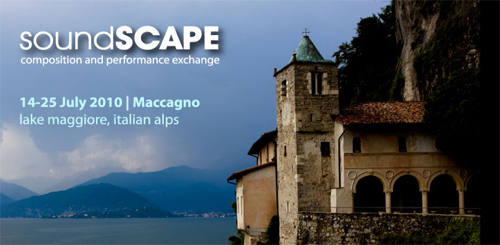 New music enthusiast Bob Schneider draws my attention to the soundSCAPE New Music Festival 2010. This composers and performers exchange takes place between 14-25 July 2010 at Lake Maggiore in the beautiful Italain Alps. It is an opportunity for composers to get their works premiered. Special features this year include a composer-in-residence fellowship and creating violin and guitar duets, to be performed by Duo46. Application deadline is March 31,2010. For details, visit http://www.soundscapefestival.org

sorry...time to rant
http://www.bbcmusicmagazine.com/awards2010