Other Resources

News Archive
The first time I went to Italy I was staying out in the Tuscany countryside, and being interested in bird watching, was surprised by how quiet the Italian countryside is. In Britain we're used to a constant background sound of birds, in town gardens as well as in the woods or by the sea. In Tuscany it was common to hear the sound of guns in the distance and the fruits of their labours turned up on the restaurant menus, though I never saw larks' tongues or blackbird pie! But every year thousands of small brown birds are shot in Italy and Greece, many of them en route for northern Europe. To me, it seems barbaric and ignorant, and here, the shooting of eagles or birds of prey will find its way into the newspapers, as well as the theft of eggs. The RSPB has over a million members, and it seems obvious now to protect bird life and cherish it. Yes, there are still plenty of people who like to shoot birds here, but we have civilised laws that stop them from wiping out whole species as has happened before.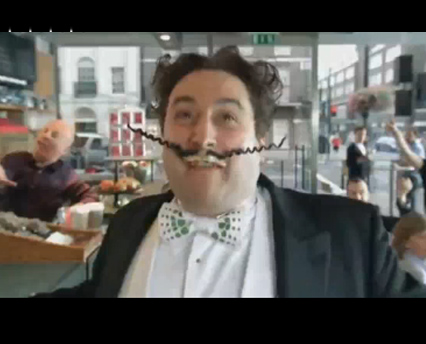 I was watching the TV the other night and hating that stupid Dove moisturiser ad 'I'm a man!' using the William Tell overture as music. Really, there is no way anyone can listen to the William Tell overture now and access what it was originally intended to say. I am old enough to still think of the Lone Ranger when I hear it, but it has officially become a joke piece. If you hear the whole overture you can still dimly perceive some unique meaning, but unless you care you're unlikely to know that Rossini did a cutting edge thing – made a political statement even -by introducing Italian folk music into classical opera. There are quite a few pieces of classical music now that have more or less lost their depth of meaning – whole chunks of Carmen and Tchaikovsky, the Hallelujah chorus and Zadok the Priest, and most sadly, the tenor voice, which is drip drip drip being turned into a joke voice by the media and pop music. Viz the Go Compare ad. On telly at the moment you have The Queen of the Night aria advertising Haribo sweets, the humming chorus from Madame Butterfly for Asda (why??) and the Barber Adagio over or under a burnt Warburton's loaf. More and more classical music is being seen as a virtually free resource in a costly industry. Want to have a poignant moment in a historical drama? Stick in Nimrod. Want a noble patriotic tune? Why not have the big tune from Holst's Jupiter. Stick in a bit of classical music just to give something the aura of sophistication. Or, frighteningly, to make a joke of culture. The trouble is, this music may come free in financial terms, but the cost is enormous. A piece of classical music is not owned by anyone (however much they may try), but is a work of art for the individual to experience in their own way. By attaching it to an image, especially the trashy images of advertising, you devalue, even debase the vocabulary of the music, and make it virtually impossible for anyone to have an individual experience of it without the image of a loaf of bread or a chocolate bar popping up. The piece of music with all its unique meaning, is lost to that person, even to a generation. Like the bird world, there are always plenty of people happy to savage and despoil without thought, either from idiotic and meaningless self indulgence, or from simple greed. Like the birds, once you protect them, it seems an obvious thing to do, and impossible to live without.

I think it is time to list classical music in the same way that buildings are listed. I really believe that it should not be possible to use classical music for commercial purposes. I would make it (if I ruled the world) illegal to use listed music for ads, for films, for any kind of background or commercial music. I think it needs time to recover, and I think people need to see its value and that the classical music world values it. Of course, you can knock a building down and it is gone, and I remember the shock of seeing that happen in a way that it could not now happen. A piece of music cannot be knocked down in that way, but its possibilities, deep and unfathomable, can be taken away from you for your lifetime, for no more reason than that somebody wants to make more money from their product. As a child, I used to laugh with the rest of my family at the Hamlet cigar ads, which used, famously, the Air on a G string, by Bach. Even the title of the piece made us laugh. Now it makes me almost want to cry that I cannot listen to this music, this spiritual music, without thinking of those ads. Nobody can give me back the clear head space I need to hear this music in a fresh way. In some terrible way, the music has been murdered.
Something for everyone... With the warm weather, parts of the London scene seems to be crossing over: A 'borderless' concert by the LS Collective, short operas by 'non-operatic' artists with ROH2, and the London debut of New York's 'genre-bending' Alarm Will Sound. But there are offerings for fans of modernists in traditional genres as well, with new and recent works by Lachenmann, Barry and Goehr.

Shadoworks / LS Collective

3 June 2010 / 1930 / Queen Elizabeth Hall
New multimedia work with music by Fujikura, Clementi, Goves, Ligeti, and Abrahamsen
http://www.londonsinfonietta.org.uk/event/ls-collective-shadoworks
London Symphony Orchestra / Thomas Adès
6 June 2010 / 1930 / Barbican Hall 

Gerald Barry's La Plus Forte (UK premiere) with works by Adès and Bartok
http://www.barbican.org.uk/music/event-detail.asp?ID=8651
The Shadow of Night / Fretwork

17 June 2010 / 1930 / Kings Place 

The world premiere of Alexander Goehr's The Shadow of Night (written for Fretwork with Michael Chance)
http://www.kingsplace.co.uk/music/weekly-themes/the-shadow-of-night
OperaShots
18 to 26 June 2010 / 1930 / Linbury Studio Theatre 

ROH2 presents new works by Gough, Pook, and Sawney
http://www.roh.org.uk/whatson/production.aspx?pid=13699
London Symphony Orchestra / Peter Eötvös

20 June 2010 / 1930 / Barbican Hall 

A program including Lachenmann's Double (Grido II) for string orchestra composed in 2004
http://www.barbican.org.uk/music/event-detail.asp?ID=8605

Alarm Will Sound


24 June 2010 / 1930 / Wilton's Music Hall 

AWS hits London for the first time, with works by Gordon, Rihm and Orfe and a brace of Aphex Twin transcriptions
http://www.barbican.org.uk/music/event-detail.asp?ID=10546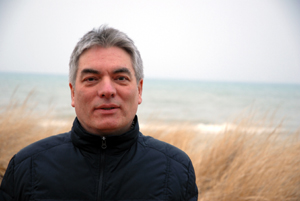 C:T talks to renowned composer Simon Holt, who, amongst many other things is the current Composer in Association with BBC National Orchestra of Wales
Tell us something about your background.

Born in Bolton in '58. Scrap metal merchant for a father, who was (he died in '75) interested in jazz. He visited the Hot Club in Paris with his mother in the 50s and had played trumpet in his late teens in a group called the Jive Five, but I gather, according to my aunt, that they only ever rehearsed (in a church!) and never actually played a gig! He stopped playing soon after. I certainly never saw, let alone heard, him play the trumpet. He had records of Frank Sinatra, Nat King Cole, Stephan Grapelli, Louis Armstrong and Ella Fitzgerald, which he would very occasionally play. There were a couple of ancient 78s, one of which was an arrangement for organ of a Beethoven minuet. How that came to be in the house, I will never know. I bought singles like 'Jeepster' by T.Rex and some things by The Small Faces. Long gone. The first classical records I bought were the Decca Karajan recording of Holst's 'The Planets' and 2 Mozart piano concertos; 11 and 15 with Peter Frankl playing. I think I still have them, but no record player. But, the music that excited me as a kid was pop music as I didn't really know then that there was any other kind. A good friend of mine at school had classical records including Beethoven's 3rd piano concerto, which I can remember finding very compelling, but it was things like Bowie's 'Space Oddity' and 'Purple Haze' by Jimi Hendrix, that had the most impact on me at that stage. Even now I have about 19 Bowie albums on iTunes.

Click here to read the rest of the interview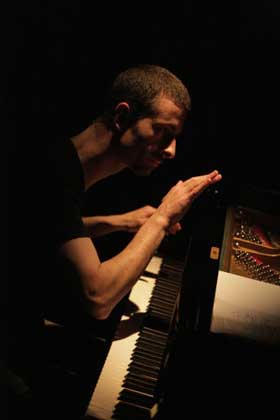 Interviews are coming in thick and fast at the moment, and the latest is with pianist Mark Knoop, who plays an adventurous recital at Kings Place next week featuring new works by Richard Beaudoin and the late Feldman piano solo piece For Bunita Marcus.
Tell us something about your background.

I grew up in Hobart, in the Australian state of Tasmania, and started playing piano at the age of six. I was lucky to have a fantastic first teacher, Eric Mitchell, who instilled in me an excitement and curiosity about a huge range of music. I moved to Melbourne in 1992 and studied at the Victorian College of the Arts, a performing arts school encompassing dance and drama as well as music, both classical and jazz/improvisation. There I joined the recently formed Libra Ensemble, later becoming one of its artistic directors, and we presented a wide range of new music, both Australian and international. Since 2000 I have been living in London, and now perform in many different situations, including with the Plus-Minus ensemble, directed by composers Matthew Shlomowitz and Joanna
Bailie, and Ensemble Exposé, directed by Roger Redgate.
Click here to read the rest of the interview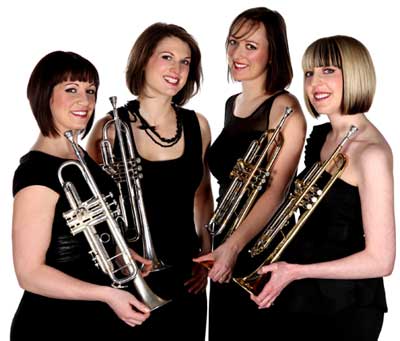 "composers are generally lovely. (If that sounds like a suck up, it is, send us your music!)" say trumpet quartet Bella Tromba.
Tell us about the quartet, how it was formed, it's raison d'etre.

It was Vickie's idea to get together and play. Originally it was just for fun, to help our playing develop and have a laugh together. For a few years we concentrated on building a repertoire, doing as many performances as possible focusing on giving an audience something really good. Now our focus is on building an international reputation, working with fine chamber musicians and playing great music. We are ambitious for the ensemble.

Click here to read the rest of the interview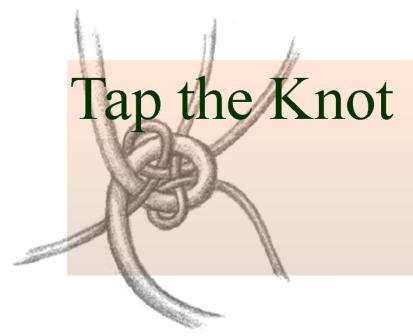 My apologies for the laziness of posting someone else's words (!), but I want far more people to be aware of Steve Soderberg's extremely acute insights into where we've come from, where we are, and the perils of where I fear we may be heading on the path of so-called serious music, art music, contemporary classical music, or however it is characterized these days.
Steve is Senior Specialist for Contemporary Music in the Music Division of the Library of Congress where he plans and coordinates internet, concert and collections-related projects focused on American contemporary classical music. He is also an authority on compositional and mathematical music theory as well as a prodigious thinker and commentator on new music in general and is a very significant figure in the contemporary American music landscape.
He runs 2 fascinating blogs very well worth visiting on a regular basis: Tap the Knot (http://taptheknot.blogspot.com/) and Logogriffin (http://logogriffin.blogspot.com/).
By way of introduction I want to paste his post 'Prelude' from Tap the Knot: a beautifully concise meditation on the perversities (or if you are of the brother/sisterhood, the glories) of being a C20th/C21st century composer.
PRELUDE
It was thirteen or fourteen years ago that I wrote a short essay, "Riemannian Variations on a Theme by Milton Babbitt." The "theme" running through this essay was something I called a "Babbittian question" which I defined as a problem whose solution is likely to result in further questions. Nowadays I think of it even more cryptically as a question whose only correct answer is another question. Much more on this idea in later posts. But for now just try to hold this odd thought when reading the following re-edited paragraphs from the same essay:
Around 1900, give or take a quarter century, Western music's Common Practice died. But the hole it left was almost immediately filled with a different kind of commonality that survives with a vengeance to this day.
Here's the situation.
On the one hand it is nearly impossible to imagine Mozart sitting down before a blank sheet of manuscript paper and asking himself, "How shall I arrange the twelve notes this time?" On the other hand it is equally difficult to imagine any composer of our present age sitting down in front of a blank sheet of virtual manuscript paper and not asking some version of that very question. Even the "neo-tonalist," simply trying (intuitively?) to write some of that good music left to be written in C major, at least feels its ominous presence.
Our current language points to the problem. If we were to utter words like "precompositional design" or "compositional algorithm" to Mozart, he would no doubt stare blankly at us. And if we were to mention "compositional theory" he might respond, "What other kind is there?" Borrowing a phrase from Michael Colgrass, "Instead he just wrote music. Poor soul."
So here it is. Laid bare. The truly radical core of the twentieth-century revolution in music. The single thing binding together the most antagonistically disparate minds.
We have become self-conscious.
Now, after the Great Demise, we must think about it -- theorize if you will -- before we compose. Whether this is a one-time event beginning our career or a re-evaluation mid-career or, literally, every time we sit down to make a new piece of music.
Whether we want to be serialists, atonalists, diatonicists, minimalists, maximalists, spectralists, microtonalists, fractalists, quasi-anarchists (even John Cage chose to use the I Ching), or proud naifs ...
before we get down to work -- before we can create -- before we can compose, perform, listen, judge and bloviate -- there are decisions to be made and questions to be answered.
But what questions?
And do they have a common source or thread?
Perhaps they are all models of the same quest-
ion.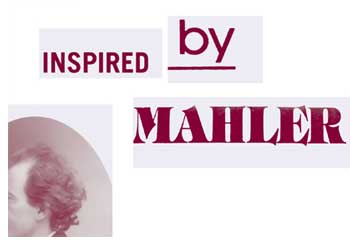 Being a composer can be an interesting experience when it comes to performances. Quite often, once a piece is off our desk and in the hands of whoever is kind, brave or foolish enough to want to perform it, there is a sense that we are ever so slightly (or, indeed, completely) superfluous to proceedings. We may be invited to the performance - for that glorious smile and wave moment - and, when unavoidable, a final rehearsal. But I can't shake the nagging thought that our presence is too often really just for show - a rubber stamp for the performance, an added (if questionable) thrill for the rest of the audience, or perhaps even a public buck-passing for the performers ("if you didn't like it, talk to HIM/HER"...).
However, every now and then, an event comes along which turns this all on its head, an event where everything is arranged to let us composers know - or at least make us feel - that someone really does want to know what we think about our music.
So I'm very fortunate this year to have been asked to take part in Soundings, an annual event set up and run by Andrea Rauter of the Austrian Cultural Forum London. Started in 2004, Soundings brings together 6 composers - three each from the UK (or at least based here) and Austria - and some of the UK's top performers at the Austrian Cultural Forum in South Kensington for a week. During the week, the performers have open rehearsals with the composers; the composers get to talk about their work, both in formal presentations and over lunch; various eminent musical personalities are invited to discuss new music - again, both formally and informally; and two concerts of music by the resident composers are presented. In a situation like this, the composers have the opportunity to work intensively with the performers to develop performances that are truly collaborative, they get to know one anothers' work intimately and exchange ideas, and the audiences have an opportunity to hear carefully prepared performances in a friendly, serious but relaxed atmosphere.
This year, pianist Mary Dullea has curated two concerts in which the Fidelio Trio (Darragh Morgan, violin; Robin Michael, cello; Mary Dullea, piano), soprano Patricia Rozario, mezzo-soprano Loré Lixenberg, flautist Rowland Sutherland, clarinettist Tom Lessels and speaker Gerald Davidson perform music by myself (Robert Fokkens), Ian Vine, Emily Howard, Elisabeth Harnick, Stephan Maria Karl and Gerhard Krammer. The theme of the week is "Inspired by Mahler" - taking into account the great Austrian composer's 150th birthday. Other events during the week include presentations by the composers, and discussions with Gillian Moore (South Bank Centre), Clarke Rundell (RNCM, Ensemble 10/10), Matthias Lošek (Wien Modern), and broadcaster Annette Moreau.
The main events of Soundings VIII - the two concerts - are on Wednesday 12 and Thursday 13 May at the ACF London (28 Rutland Gate, London SW7 1PQ). So if you'd like to hear some interesting new music presented by excellent performers next week - and see some contented composers into the bargain - join us next week in South Kensington.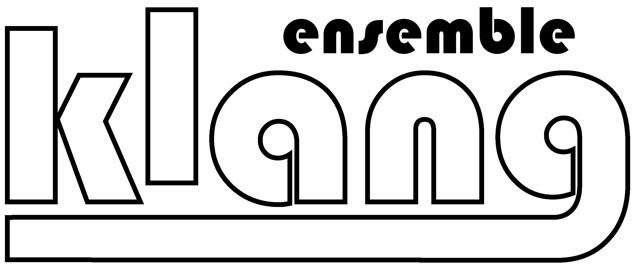 Ensemble Klang are a Dutch-based new music ensemble that have been making great waves in the Netherlands and further a field for the last few years. I have known some of the members of the group for nearly ten years now, and seen them grow as an ensemble into one of the premiere new music groups of our time. They have just released three new CDs, each disc dedicated to the music of a single composer one of which features my music. I thought it a good time to interview Pete Harden, composer, guitarist and artistic director of Ensemble Klang about the group, their background and what it's like being a new music ensemble in the 21st century.
Can you tell us a little about your background, how you got started in music, how you ended up in contemporary music?
These days I am a walking cliché: a guitar-playing composer who used to play in bands! Well, with Ensemble Klang I kind of still do play in a band.
As a child in Hampshire (UK) I was a chorister in the local Abbey choir and learnt classical guitar, switching to electric as a teenager. So my early musical experiences mixed Gregorian Chant, Nirvana and 'Switched on Bach' (one of my parents' favourite LPs!). While at university (Birmingham) I played in bands as well as new music groups before moving to the Netherlands for further studies in composition with Louis Andriessen. That was ten years ago now, and I've remained in The Hague ever since.
After finishing studies I found I had built close working relationships with performers here, I had some pieces to write, and Ensemble Klang was already busy. Looking back now, I see that I've been gradually drawing myself into a position where I can make the music that I love the most, performing it and composing it.
Tell us about how Ensemble Klang got started; how did you get involved?
All seven of us studied, more-or-less simultaneously, at the Royal Conservatoire in The Hague. We had played together within larger (up to 40-piece) new music ensembles and the group came out of a desire to form something slightly less unwieldy. Important criteria were that we would perform without a conductor, and that we would have a fixed set of performers: so we'd work more like a band or a string quartet, developing our sound and technique together so that we'd play with one musical mind.
The instrumentation of the group (2 reeds, trombone, percussion, piano/keys, guitar and a sound/electronics guy) gives us a flexibility which not only has a wide dynamic and coloristic range, but also a sound that can touch on diverse stylistic worlds: not only Dixieland, Rock, Big Band, even Jazz Fusion, but also Lachenmann, Lucier, Glass and of course Andriessen. But basically we were seven people with a serious hankering for contemporary music!
You seem to have a very hands-on approach to artistic direction. You approach composers rather than the other way around. Can you explain the reasons behind that choice and what they mean for the group?
Well, I should first say that we have worked with composers who have approached us, so I don't want to in any way discourage composers from contacting us! But you're right, we tend to make the first move.
Because of the unique instrumentation of the group we only ever play works specifically written for us. And being a chamber group we all get pretty personally involved in each project – we give everything we have to each new piece, we believe there's no point doing it otherwise. There's no one in the group who simply turns up for rehearsals: we're all in contact with the composer; involved with workshops on material at various stages of composition (depending on what's needed); and everyone mucks in with a multitude of behind-the-scenes tasks. So everyone is quite heavily invested in each piece, which means that the decisions about which composers we work with are made quite carefully.
We're also not tied to performing a certain number of programmes or concerts per year so we have the freedom to play only when we find a composer with whom we want to work, and then only presenting it when we're ready to. It sounds simple, but it's a luxurious position to be in – one that keeps all of us passionate and enthusiastic about every next concert.
We're known for working with a circle of composers of our own generation, composers with whom we're building hopefully long-lasting relationships – Peter Adriaansz, Kate Moore, Andrew Hamilton, Matt Wright, Roi Nachshon to name but a few. But we also work with composers who are already more established and whose music we adore – people like Heiner Goebbels, Tom Johnson, Phill Niblock and Louis Andriessen.
In terms of style we have no agenda. We cert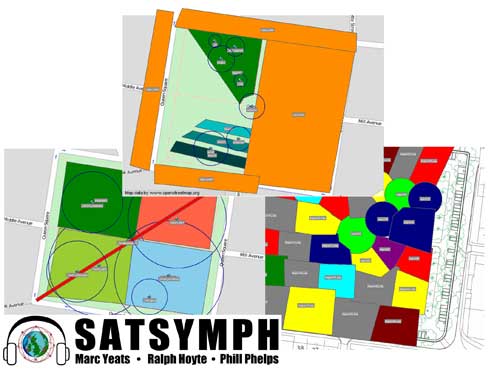 A few days ago the PRS Foundation announced the short-list for this year's New Music Award. The award offers £50,000 to a creative team towards the creation and performance of a ground-breaking new work. The award seems to be attempting to do for contemporary classical music what the Turner Prize has done for contemporary art - in particular, to attempt to stir up controversy or interest by selecting projects that have a wacky or unusual approach to making music.
I spoke with one of this year's short-listed candidates, composer Marc Yeats about his life and work, and about his 'SatSymph' proposal.

Tell us something about your background.

I didn't write this, but it's as good a précis of my background as any.

Born in 1962, an only child, brought up in London, attended a Roman Catholic school, had traumatic treatment at the hands of his father, losing his mother to cancer in 1977, when he was just 15, by which time he'd already commenced serious painting sold through private galleries, moved to Devon with his volatile father, ran a confectionary shop, experienced bankruptcy, yet all the while yearning to creatively express himself.
Click here to read the rest of the interview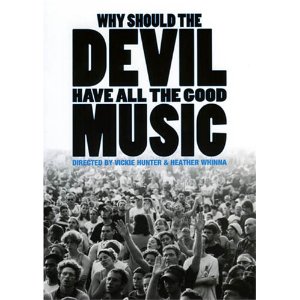 A director friend told me the other day about a well-known annual Irish arts festival where some events are held in the local cathedral and, although the church hierarchy is very supportive in general of the programmes, the two rules for concerts and plays there are that there must be no swearing and no blues. Because blues, of course, is the devil's music. This reminded me of Cliff Richard's song from a few decades ago, Why should the devil have all the good music? and the notion that did and still does exist in certain circles that there are such things as good and bad music purely because of genres rather than content. I remember, being closely affiliated in my youth with my university's Christian Union, how there was then even a notion that Stravinsky's Le Sacre was aberrant in some way – those naughty rhythms, perhaps.

Are these ideas simply the result of a misplaced Puritanism, the same kind which has led one bishop in Tipperary to ban concerts of any music from the local churches? Was Plato perhaps on the right track when he warned against the dangers of music because it could adversely affect the temperaments of listeners? Would he, in fact, be less worried if he could hear much of the music being written today? Because, to my ears, the notion of music as an emotional medium, a notion I cherish, seems to be out of favour with a number of today's composers. To be sure, we are, on the face of it, far removed from the heady days of number matrices and the myriad other devices for keeping the composer and his or her music as far from each other as possible, but on closer inspection it still seems to be deeply uncool to express oneself through one's music. Instead we are offered an endless parade (no pun intended there!) of irony and repetition, dumbed-down and numbed-up tinkling and electronica, a blurring of job descriptions between composer and sound artist warmly embraced by night-time DJs everywhere so that the last thing one can hope for, in concert or on the radio, is the opportunity to feel something.

Yes, I'm over-dramatizing the situation, but I can't help feeling that the desire to express something – anything - is seen too often as Bad Taste, and I'm not sure how we came to be in this position, or how to get out of it. Other than to keep doing what we – we expressionists – are doing.

Archive
1 | ... | 58 | 59 |

60

| 61 | 62 | ... | 64 |