Other Resources

News Archive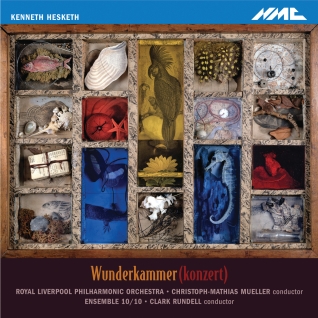 Even given that I am no expert on the music of Kenneth Hesketh, my reaction on listening to Wunderkammer(konzert), the first album dedicated to his music was: 'long overdue'. It seems curious that music of such obvious quality is not more widely recorded.
The disc, just released on NMC, contains three orchestral works – A Rhyme for the Season, Graven Image and At God Speeded Summer's End – and two for large ensemble – Ein Lichtspiel for 17 players and Wunderkammer(konzert) for 13 players. The performing forces, the Royal Liverpool Philharmonic and Ensemble 10/10 (which is formed from the orchestra) reflect Hesketh's Liverpudlian roots.
As a boy Hesketh sang at the cavernous Liverpool Anglican Cathedral. He has since remarked that the qualities of that building – especially its huge acoustic – led to his music being similarly bathed in a 'generous sustained resonance'. This quality is everywhere apparent here. Musical figures drift and dart in and out of focus in dense and intoxicating textures, forming a disparate and yet somehow unified musical line. This is evident especially in the rich orchestral textures of At God Speeded Summer's End or A Rhyme for the Season. This fondness for orchestral colour also owes something to Hesketh's love of turn of the century Franco-Russian composers, a trait he shares with Oliver Knussen, whose Flourish for Fireworks may perhaps have have been a model for the arresting concert-opener A Rhyme for the Season.
As with Knussen, colourful and exuberant textures are, happily, channelled with clear-headed precision. Sometimes there are obvious structural markers, as in the return of the low percussion at the end of Ein Lichtspiel. Often, however, Hesketh impishly seems to prefer to keep the musical argument out of easy reach, and in doing so succeeds in making the ride all the more intriguing. Even where this is the case, though, there is always a sense of purpose, of pitch hierarchies being established and of material being worked through and developed.
There are many extra-musical associations to take in – the poetry of Dylan Thomas, Bauhaus period cinema, Cartesian philosophy, automata, medieval memento mori. One can choose to ignore them, of course, but they provide useful points of entry to the music and into a fascinating creative mind.
The recording and performance are excellent, the sleeve notes – which include a biographical note by Paul Griffiths – generous and informative. As with all NMC disks, the full recording is available on Spotify. There are also excerpts available on the NMC website. Highly recommended.
Other Releases
EMI has just released a new recording of Britten's oft-maligned The Rape of Lucrecia. Its sparse sound world – more reminiscent of later works such as Curlew River – means it is unlikely ever to win the popularity of the opera it followed, Peter Grimes. The Aldeburgh Festival Ensemble and a marvellous group of singers under the sympathetic direction of Oliver Knussen make, however, a persuasive case for reappraisal.
Naxos's survey of the music of Peter Maxwell Davies continues with new recordings of his Piccolo Concerto, Trumpet Concerto, Maxwell's Reel, with Northern Lights and Klee Pictures. As with other discs in the series, these are conducted by the composer. Also on Naxos is a new programme of music by Alexander Goehr played by the London Sinfonietta under Oliver Knussen. It contains: When Adam Fell, Pastorals and Marching to Carcassonne.
Two recordings, finally, to watch out for. Previewed on NMC is a disc of music for voice and string quartet by Belfast-born composer Deirdre Gribbon. It will include her substantial works Island People and Crossing the Sea. The official release date is 11th March, though you can already listen to extracts on the NMC website. Deutsche Grammophon, on the other hand, are currently trailing a new disc entitled Pocket Symphonies by Sven Helbig. Slated for release on 22nd February, you can sample one track on Soundcloud, here.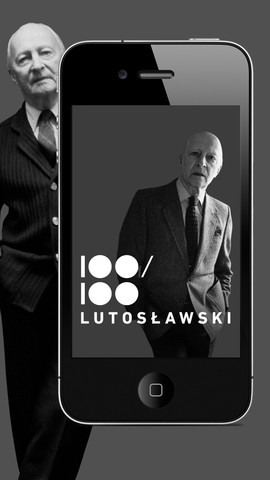 There are several events worth highlighting in February's (newly updated) concert listings.
Total Immersion has been an enormously successful project over recent years, giving audiences a place to get to know music by some of contemporary music's key figures. There is still time to get tickets for the latest in this series, featuring the music of Japan on 2nd February. The day focuses on the music of Toru Takemitsu, his contemporaries Akira Miyoshi and Toshio Hosokawa as well as that by next generation composers such as Dai Fujikura.
If you're feeling the wintery lack of festivals, you should get yourself to Plymouth University, which is holding a four-day event beginning on 21st February. As well as creating a platform for music emerging from research, the Peninsula Arts Contemporary Music Festival will explore the theme of memory through both acoustic and electronic performances. There will be a number of premières, including new works by Mathew Slater, Alexis Kirke, Neil Rose & Shaun Lewin, Nick Ryan and Ignacio Brasa.
Not a concert, but interesting nevertheless, is a panel discussion to be held at Jerwood Hall, LSO St. Luke's, London. Entitled Getting it Right, Julian Anderson will bring together leading figures in contemporary music including Mark-Anthony Turnage, Hans Abrahamsen, Steven Maddock, George Benjamin, Head of Composition at the Guildhall School Dr Julian Philips, Colin Matthews, Richard Causton and others, to explore the relationship between the Orchestra and the Composer.
As with Britten, 2013 marks the 100th birthday of Polish master Witold Lutoslawski (the exact birth date fell on January 25th). For those wishing to follow his birthday celebrations there is a new app for iOS entitled100/100 Lutoslawski. There's not a lot to it, but it does contain a very handy day-by-day list of concert events during the year. So far this covers until the end of June, though more events will be added soon.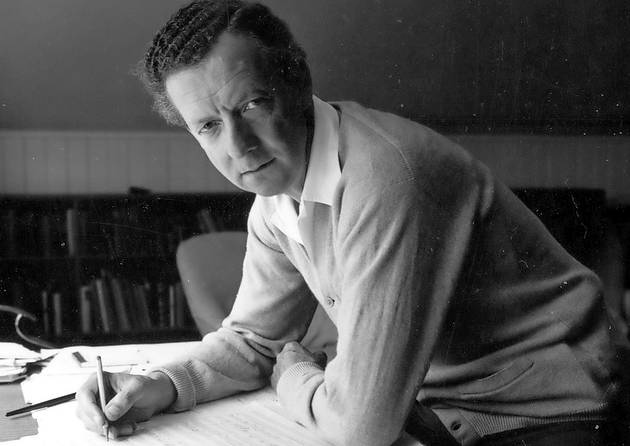 A retelling of Benjamin Britten's last years in yesterday's Telegraph brought a tragic note to his centenary celebrations. The article was an extract from Paul Kildea's new biography: Benjamin Britten: A Life in the 20th Century, not yet published.
I always understood that Britten's heart condition, which eventually led to his heart valve being replaced in 1973, was congenital. That the operation didn't cure the problem just seemed appalling bad luck, the stroke he suffered under the surgeon's knife one of fate's twists of the knife. Kildea, however, claims to have new information: that when the surgeon Donald Ross opened Britten's chest he discovered 'his aorta was riddled with tertiary syphilis'. Unfortunately, Britten had been chosen for a tissue valve which, given the state of his heart, could not be made to fit well. This might have been different if a mechanical valve had been used. As a result his heart functioned no better after the operation, which led to his continuing decline and death.
As to the origin of the disease, Kildea I think is right to point out that it is most likely that it came from Pears, who, unlike Britten, was known for his philandering. Pears was one of the men who could contract the disease whilst remaining symptom-free. A sad irony points out Kildea, is that 'it left Britten, the more puritanical of the pair, with a sexually transmitted disease that slowly ate away at his heart, his [Pears'] bad behaviour increasing as his [Britten's] health deteriorated'. Perhaps saddest of all was that in the 1940s, Britten could have been completely cured by a course of the new drug penicillin. By the time of the operation, even given the choice of a different heart valve, it was essentially too late to consider a complete recovery.
The Britten centenary is marked this month by a couple of new discs of his cello music. Around Britten on Signum Classics features cellist Matthew Barley and includes Britten's Third Suite for Cello, folksong works that Barley has re-arranged for his instrument as well as music by John Tavener and Gavin Bryars. The release also marks the beginning of a tour by Barley that will take Britten's music to galleries, cafes, cathedrals, the library of Red House in Aldeburgh and even to a wood in Devon. Also specifically to mark the beginning of the Britten Centenary celebrations is a two-disc release on Hyperion with cellist Alban Gerhardt. This contains his Symphony for Cello and Orchestra, Sonata for Cello and Piano in C, Cello Suites 1-3 and Tema Sacher.
Continuing the cello theme, Wolfgang Boettcher has recorded a programme entitled Twentieth Century Works for Solo Cello on Nimbus. It includes works by Hindemith, Krenek, Dallapiccola, Ligeti, Lutoslawski and others. Similarly, on Decca cellist Alisa Weilerstein's debut with the Staatskapelle Berlin includes a recording of Elliott Carter's Cello Concerto. In a significant new release on DG, Esa-Pekka Salonen and the Orchestre Philharmonique de Radio France have recorded three important works by near-centenarian Henri Dutilleux: Correspondances, for soprano and orchestra; Tout un monde lontain, for cello and orchestra; and The Shadows of Time, 5 episodes pour orchestre.
There are four new recording of interest on Naxos. In their Latin American Classics series is a two-disc set of music by Mozart Carmargo Guarnieri, who, after Villa-Lobos, was the most important Brazilian composer of his generation. It contains Pontelos, Books 1-5, Suite Mirim and his Piano Sonata. The second volume of the survey of Rodrigo's guitar music is also released this month. Played by Jeremy Jouve, it contains a selection from his works for solo guitar. Also in a continuing series is the release of Maxwell Davies's Piano Concerto and Worldes Bliss with the Royal Philharmonic Orchestra under the baton of the composer. Finally there is a recording of James Whitbourn's moving Annelies, a choral setting based upon The Diary of Anne Frank, performed by Westminster Williamson Voices, Arianna Zuckerman (soprano) and The Lincoln Trio under conductor James Jordan.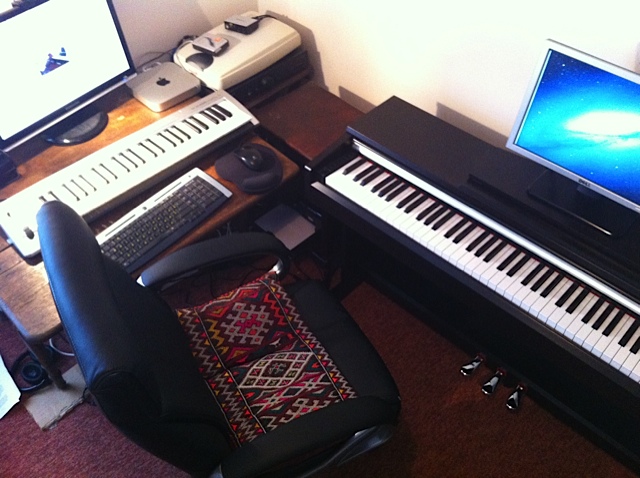 My home office setup. The computer is that elegant little box to the right of my main monitor.
Many composers I talk to, even if they use a Windows PC, express an interest in swapping to Apple Mac. That was certainly my experience when I asked several composers to write here about using computers when composing. Apple computers, say the fanboys, are more intuitive, not prone to viruses, work better if you are already part of the Apple ecosystem, and, of course, they look rather pretty. The detractors argue that they are expensive, have less software, are, in actual fact, no more easy to use than Windows, and leave you less able to interact with the rest of the, mostly Microsoft, world.
I bought a Mac Mini before Christmas as a replacement for my ageing Windows 7 PC. There was no doubt that I was attracted to the prettiness of Apple computers, especially the edge-thin new iMac. In fact, I'd waited for months for the release of the new all-in-one desktop. Unfortunately, when it appeared it was £100 more than I had expected, and this finally persuaded me against it. It was, indeed, too expensive.
For those abandoning Windows PCs, however, there is another excellent option. For £499 you can get a bottom of the range Mac Mini. This means you have to supply your own keyboard, mouse, monitor and even DVD drive, but you still end up with the full Mac experience. I went for the slightly more expensive Mini: the quad core, 2.3GHz version with 1TB hard drive for £679. I wanted a bit more grunt for running Sibelius Sound Library. Buying a Mini also had one other advantage. With the exception of the expensive 27-inch iMac, all other flavours of Mac apart from the Minis come with memory that cannot be changed. This means you can upgrade the memory only when purchasing. Unfortunately, buying memory from Apple is like buying a cup of tea from Claridges: expensive but not discernibly better. I also had no idea how much I'd need. I could have ended up spending a fortune upgrading the memory, with no discernable benefit, or not putting in enough and permanently crippling my system. A Mac Mini comes with 4GB of memory that can be expanded by the user to 16GB. This allows you to upgrade when you see the need.
My next worry was how compatible it would be with all of my old Windows peripherals. Would I face another expense as I replaced my old USB external hard drives, keyboard, mouse, scanner, USB mini piano and even an old external CD/DVD drive? In fact, they all worked perfectly. The keyboard (for writing, not playing) was a bit odd, since some of the keys were in different places, but there are various tweaks you can make with free software, and it is now much like my old Windows keyboard. There is one glorious exception to this, however: the Windows key no longer does anything, This, for me, is a huge boon whilst using Sibelius; it used to drive me mad when I accidently hit the Windows key instead of Alt or Ctrl and the Start Menu popped up.
It would be unfair of me to compare the performance of my new machine to my Windows PC. That was very old indeed, so it will come as no surprise to say that the new Mac is smooth and fast. For those used to Windows 7 I would say that transferring to OSX10 is quite painless. They share an awful lot in common. Windows Explorer and Mac Finder are quite similar (though I still prefer Explorer I must admit), so too are the Taskbar and Dock. There are the same concepts of desktop, trash and so on. You won't be able to use Internet Explorer, though there are so many excellent browsers now that that hardly matters. The real benefits of Mac come when you have already bought into the Apple ecosystem. I already owned an iPhone. This seamlessly integrates with the Mac. If I type a note, it appears on my Mac. If I take a photo, it appears on my Mac. An open tab on my phone appears on the desktop. And so on and vice versa. Cloud technology isn't, of course, exclusive to Apple but Microsoft is a long way behind with integrating their phone and tablets in Windows 8, an operating system that has anyway had mixed reviews.
I use two programs more than any other on my computer: Sibelius and Word. If you are a light user of Word, you could opt for Apple's Pages, which is much cheaper than Microsoft's software and offers some compatibility with it. I prefer to use what everyone else has, and so bought the Mac version of Word from the outset.
The good news with Sibelius is that, from day one, the shipped software has supported both operating systems. I bought Sibelius 7 for my Windows PC, so I could install it on the Mac without further expense. On the old computer I couldn't run the Sibelius Sound Library at all, so had to stick with general MIDI. Interestingly, even on a computer that, by any measure, is powerful, my new Mac will only run smallish scores with the Sibelius Sound Library. This leads me to think that I will, indeed, need to buy more memory. The sounds also load quite slowly on a spinning hard drive, so, if you can afford it, I would go for a Mac either with an SSD drive (like those used in phones: they are very fast but hold less data) or a Fusion Drive (which combines SSD with older technology to make a drive that is both fast and capacious). I could have specified a Fusion Drive on my Mac Mini for an extra £200. Again, it was too expensive…
The only other music programme I missed from my PC was Sound Forge, which allowed me to edit sound files in preparation for burning CDs or putting them on my website. Audacity, however, is a wave editor that, it turns out, is rather better than the version of Sound Forge I was using. It is also free. Mac also, finally, ships with a rather good MIDI sequencer in the form of Garage Band. It's not aimed at professionals, but for those who occasionally dabble it's a decent solution, and integrates with versions on iPad and iPhone.
In conclusion, whether you move to Mac or not (or, indeed, are on Mac and are considering moving to Windows) will increasingly depend on other factors, especially how much you value integration with the other technology, such as phones and tablets. I think other oft-quoted factors are less important. Viruses are an increasing problem on Macs and, actually, with proper precautions never gave me a serious problem in more than ten years of Windows PC use. Neither would I say that OSX is particularly 'easy' or 'intuitive' compared to Windows 7. They are very similar. Apple computers are definitely pretty but, in all honesty, I tend to forget about the ergonomic lines of a monitor when I am hard at work. And my office is always such a mess that a sleek iMac would probably ruin the look.
The fact of the matter is, both Windows and Apple desktop systems are incredibly capable and have all of the music software you will ever need. In my opinion, however, Apple, because of its tradition of building both software and hardware, has a much better integrated ecosystem. My iPhone and Mac speak effortlessly to each other. If you are an Android user, the Apple vs. Windows matter is more open. Google do offer a third alternative in the form of their Chromebook. This runs entirely on the Internet, however, and so offers few useful programs for musicians. Until Microsoft can shift more phones and tablets and convince the world that Windows 8 works, I remain convinced that moving to Apple Mac was the right decision for me.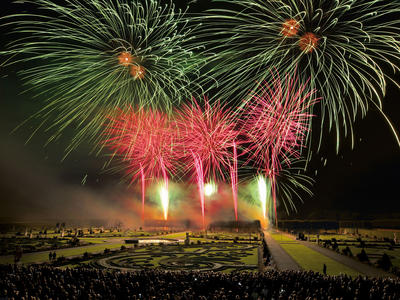 Happy New Year to you all! If you're feeling over-indulged on ample sufficiencies of turkey, Christmas pud and mince pies, here's a repast of a different sort: my preview of what is in store for contemporary music over the next twelve months. Bon appétit!
January
18th Qigan Chen London premiére of Reflet d'un temps disparu and world premiere of Raymond Yiu's The London Citizen Exceedingly Injured. Barbican, BBCSO conducted by Long Yu.
27th Concert of Copland, Carter, Ives and John Adams. LSO/St Lawrence String Quartet conducted by John Adams. Barbican, London.
February
2nd Total Immersion: Sounds from Japan. Concerts, talks and films exploring the rich Japanese contemporary and traditional music scenes. Barbican, BBCSO and friends.
9th Huw Watkins Day. Featuring chamber works by the composer. Elias String Quartet. Wigmore Hall, London.
15th David Sawer Flesh and Blood (world première). BBCSO conducted by Ilan Volkov. Barbican, London.
15th Richard Baker The Tyranny of Fun (world première). BCMG conducted by Ryan Wigglesworth. CBSO Centre, Birmingham.
22nd Peninsula Arts Contemporary Music Festival. Roland Levinsky Arts Building, Plymouth.
26th-27th Repeating Patterns: the start of US minimalism. A concert in the London Sinfonietta's Landmarks series focusing on an introduction to the world of minimalism. London Sinfonietta. Purcell Room at QEH, London.
March
4th Composition: Wales. A day of workshops followed by premières of composers working in Wales. BBCNOW. BBC Hoddinott Hall, Cardiff Bay.
9th Stuart MacRae Earth (world première). BBCSSO conducted by Martyn Brabbins. Candleriggs, Glasgow.
9th Total Immersion: New from the North. A celebration of the best new music from Finland and Denmark. BBCSO and friends. Barbican, London.
14th Unsuk Chin New Work, Joseph Pereira Concerto for Percussion and Orchestra (European première). LA Phil New Music Group conducted by Joseph Pereira. Barbican, London.
16th John Adams European Première The Gospel According to the Other Mary. LA Phil. Barbican, London.
16th-24th Lucerne Festival at Easter. Lucerne, Switzerland.
April
6th George Benjamin Day. Chamber works by the composer. Various performers. Wigmore Hall, London.
9th LSO Futures Week: Tansy Davies. The music of Tansy Davies features in this Eclectica concert, the first event of LSO Futures Week. LSO. St. Luke's, London
13th Future's Week continues in two events that include world premières by Jason Yarde and Colin Matthews. LSO conducted by François-Xavier Roth. Barbican, London.
23rd-30th Mopomoso on Tour. Mopomoso On Tour - 21 years of the best in UK free improvisation


May
9th-18th Vale of Glamorgan Festival. Includes world premières by Aaron Kernis, Galina Grigorieva, John Metcalf and Mark Bowden. Various venues in Glamorgan, South Wales and Arts Hall, Lampeter.
12th-2/6 Prague Spring International Music Festival.
17th Jonathan Lloyd New Work for Winds (World Première). BBCSO conducted by James Gaffigan. Barbican, London.
22nd In Portrait: Luke Bedford. A concert that includes two premières from the composer. London Sinfonietta. Purcell Room at QEH, London.
Also in May (date not yet available):
Sounds New Contemporary Music Festival, Canterbury.
June
7th-23rd Aldeburgh Festival. Featuring world premières from six leading international composers: Harrison Birtwistle, Magnus Lindberg, Wolfgang Rihm, Richard Rodney-Bennett, Poul Ruders and Judith Weir. Snape Maltings, Aldeburgh.
20th-27th St Magnus International Festival. Orkney Islands, Scotland. 2013 programme available in March.
27th- 31st/7 Munich Opera Festival. Includes music by contemporary composers. Nationaltheater and other venues in Munich.
30th-13th/7 Soundscape. Festival of new music with composer in residence Dan Visconti. Maccagno, Italian Alps.
Also in June (date not yet available):
Elektrostatic Contempoary Classical Festival. Arnolfini and Colston Hall 2, Bristol.
July
4th-21st Manchester International Festival. A biennial event. Various venues, Manchester.
5th-21st Buxton Festival. Programme not yet finalised but some details available on their website.
6th-25th/8 Schleswig-Holstein Musik Festival. This year focusing on the music of the Baltic States. Various venues, Schleswig-Holstein, Germany.
12th-7th/9 BBC Proms. Website currently showing 2012 programme, but there will be guaranteed premières aplenty. Royal Albert Hall, London.
15th-27th High Score Festival. Contemporary music festival and classes. Pavia, Italy.
Also in July (dates not yet available):
'Aix en Provence Festival. Some details already available on the website, including The House Taken Over, a new opera by Casco Mendonça. Full programme available January 24th.
Tête à Tête Opera Festival. Rightly described as 'our most imaginative opera laboratory', the festival focuses entirely on new music.
August
4th-10th Sound and Music Summer School. The Sound and Music Summer School is the only UK residential course of its kind for young composers (aged 14-18). Purcell School of Music.
9th-1st/9 Edinburgh International Festival. The world famous festival's full programme will be announced in March.
21st-27th Presteigne Festival. Artistic innovation, musical discovery and, of course, new works in the Welsh Marches. Presteigne, Powys.
September
5th Olso Contemporary Music Festival. Beyond the opening date, few details available on the festival website. Oslo, Norway.
5th-5th/10 Beethovenfest. Programme available in March. Bonn, Germany.
Also in September (date not yet available):
Warsaw International Festival of Contemporary Music. Still showing 2012 programme. Warsaw, Poland.
October
10th-13th Arcomis International Brass Event. Concerts that contain new music as well as masterclasses, workshops and seminars. Will include sessions led by composers, top brass players and ensembles. Various locations in Cardiff.
Also in October (dates not yet available):
Festival Internacional de Música Contemporánea de Tres Cantos. Contemporary music festival in Madrid, Spain.
Sound. North East Scotland's Festival of New Music. Various venues.
Wien Modern. Festival that focuses on contemporary music. Still showing 2012 programme. Vienna, Austria.
November
16th-24th Lucerne Festival at the Piano. A long way ahead, but many details now available on the festival website. Lucerne, Switzerland.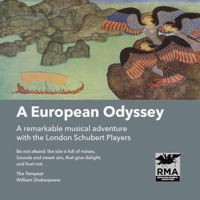 If you buy one CD set this month or, for that matter, over the next twelve, you should consider A European Odyssey, A remarkable musical adventure with the London Schubert Players. Released on Nimbus, the three-disk set is the fruit of the Invitation to Composers project that, since 2009, has challenged composers to write new works in response to established European chamber pieces.
Invitation to Composers was developed by pianist, founder and Artistic Director of the London Schubert Players, Anda Anastasescu. It has had two incarnations. The first ran from 2009-2010, the sources of inspiration being works by Schubert, Mendelssohn, Saint-Saëns and Messiaen. The second, from 2010-11, used George Enescu's Chamber Symphony for 12 Solo Instruments as well as works for unusual combinations of viola solo, piano solo and strings and soprano, piano and strings. The chosen compositions were work-shopped and performed in a series of events in the UK, France and Romania.
The scope of this marvellous project was too large to make a complete survey of all the works performed, but this collection gives a generous selection. On disc one there are three of the inspiration works: Mendelssohn's epic Concerto for Violin, Piano and Strings, Saint-Saëns' Septet op. 65, remarkable for its inclusion of solo trumpet, as well as the aforementioned Enescu, a work of searing introspection. The subsequent two disks contain 14 of the works written in response to the models, not just to those on disc one but also Messiean's Quatour pour la Fin du Temps, Schubert's Trout Quintet and two based upon the viola solo, piano solo model. The composers represented are from all over continental Europe and beyond and of all ages. The styles too are satisfyingly diverse; it is clear that scores were chosen simply on compositional merit and without stylistic preconceptions. On the one hand, for example, there is Ana-Maria Avram's imaginative rendering of Ten Romanian Songs from Bela Bartók's collection. Full of attractive tunes, often presented with witty panache, it is easily accessible without dumbing-down. On the other there is the eerie nocturnal world of Eberhard Eyser's The Nightingale was Singing all Night Long or Adina Dumitrescu's bracingly uncompromising J'ai trouve les Histoires. Some of the recordings are live, some made in the studio. All are excellent, though inevitably the live recordings are a bit more prone to extraneous noise.
For those who might lament the passing of such a brilliant project, the good news is that Anastasescu is planning a sequel to Invitation to Composers, to take place throughout 2014-2015, subject to securing funding. This will, of course, be of interest to users of this site. I will, therefore, return to this as more information becomes available.
The rest of the month's releases
Despite the concentration on yuletide frolicking, there are a few other noteworthy releases this month. Chandos has issued new recordings of Karol Szymanowski's Symphonies No. 2 and 10 with the BBC Symphony Orchestra conducted by Edward Garder. It forms part of their ongoing Polish series that includes, for example, an excellent survey of the music of Witold Lutos³awski. Naxos, as ever, has produced three important additions to its contemporary music catalogue: a programme of chamber and orchestral music by Chinese-born American Lei Lian; a selection of choral music by John McCabe performed by the BBC Singers conducted by David Hill; and, finally, Alla Pavlova's Symphonies No. 7 and 8 performed by the Lithuanian State Symphony Orchestra under Gintaras Rinkevicius.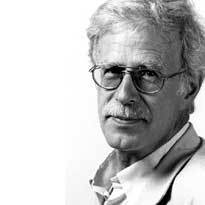 Mortuos plango, I mourn the dead. Though annus horribilis is, perhaps, an exaggeration, the grim reaper has done his work unusually well in 2012. This has especially been the case in the last three months.
In October we lost Hans Werner Henze, who left behind some two-dozen operas and a bewilderingly diverse range of other music, drawn together only, perhaps, by his commitment to left-wing socialist politics. Elliott Carter followed him in November. In his case we had much to be grateful for, since, not only was he granted longevity, but a creative energy that lasted into and beyond his hundredth year. Dave Brubeck died at the beginning of December. Whilst not a classical composer, the reassessment of Jazz as a high art form has led to him receiving renewed recognition as a creative artist. On 11th December we lost both Ravi Shanker and Galina Vishnevskaya. Most famous as a player of the sitar, Shanker was a composer too (not just in the improvisatory sense), having written music for films as well as a concerto for his instrument. He will also be remembered as a key influence upon George Harrison and Paul McCartney. Russian soprano Vishnevskaya was, with her husband Mstislav Rostropovich, a great friend of Benjamin Britten. Most famously, he wrote the soprano part of the War Requiem for her, though the Soviet authorities would not let her attend the première (she later recorded the work with Britten).
The day before Brubeck, on 4th December, we lost Jonathan Harvey. Compared to the others, his death felt different: at 73 he was much younger, so it was easier to imagine what might have been had he been granted a little longer.
My own introduction to the remarkable sound world of Harvey was through his Ricercare una melodia for trumpet. I was a student at university casting around for a piece to play for my second year recital. The work serves as an excellent example of his ability to write music that miraculously ticks all the boxes. It consists of a solo trumpet playing into a microphone connected to two four-track tape delays. As the soloist plays he canons with his musical line as it is played back in four parts. There is a twist, however, when the speed of one of the delays is altered so that the musical material is displaced by an octave, then by two and so forth. At the end the counterpointing parts disappear into the depths. The effect is mesmerizing.
Hearing and playing the piece was a watershed moment for me. At the time I was struggling to come to terms with avant-garde music. It seemed to make no sense to my ears, often feeling grey and diffuse. Ricercare was a stepping-stone to a more profound understanding of music. Like his much more famous Mortuos Plango, Vivos Voco (I call the living, I mourn the dead), whose title so aptly describes the last few months, Harvey had the uncanny knack of writing cutting-edge music that spoke directly to the heart. He will be greatly missed.
There have already been useful obituaries of the composer that are viewable online at the Telegraph, Guardian or Independent websites. There is also an excellent interview biography by Daniel Jaffé on this site. It was not my intention to add to them here. I have, however, been able to glean a small amount of information about his early life that does not seem to be readily available elsewhere. I got this from my father, who was at school with the composer. The Guardian, for example, has Harvey composing from the 1960s. Jaffé says from the age of six without giving further specifics. What is certain is that Harvey was active as a composer whilst a schoolboy at Repton. In 1957 Eric Maschwitz was commissioned to write a drama, entitled A Masque of Schollers, to celebrate the school's quatercentenary. My father remembers this. As well as music from old Reptonians, it included contributions from Harvey, who was still a pupil. The two movements, Poor Tom and Old John of Etwall, were played, it seems, by the Harvey Trio, which presumably he formed whilst there. He also wrote and played a piece for cello in 1956.
Last year I speculated as to why contemporary music and Christmas don't mix; as we enter the festive month performances of new music decline as caroling and yuletide cheer take over. This year is no different, though there are a few concerts in CT's concert diary worth noting.
At the beginning of December there is a mini Britten festival at Wigmore Hall as part of the Britten at 100 celebration. It includes a concert of song cycles on December 1st; the complete string quartets on December 3rd; and Les Illuminations, Lachrymae and Serenade on December 4th. In New York City the 28-year-old Composers Concordance Festival starts today, running for five concerts until 7th December. There are a large number of living composers represented: more details are on the festival's website. On 14th December at the Barbican Hall there is screening of Godfrey Reggio's time-lapse cinematic vision of American Cities, Koyaanisqatsi, set to a new arrangement of Philip Glass's film score. The website is reporting this as sold-out, though the old adage of turning-up on the night might pay dividends for the determined. Surprisingly deep into the festivities, on 20th December, Nonclassical, finally, is presenting a night of new music commissioned from six composers as part of the 'Freedom From Torture Presents' event, as well as Gyorgy Kurtag's masterpiece Kafka Fragments.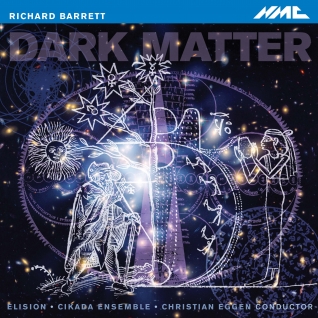 If you like your music cerebral and challenging then you should check-out Richard Barrett's bewitching new CD Dark Matter. It features the ensembles ELISION and CIKADA conducted by Christian Eggen with mezzo-soprano Deborah Kayser, Carl Rosman on clarinets and Dary Buckley on electric guitar. The work is a profound rumination on the nature of being, 'a response to the current state of scientific knowledge and speculation about the nature of the universe and of human consciousness'. It sets some of the oldest religious texts in existence, including the ancient Egyptian creation myth The Empire of Lights, whose striking opening eerily (or not, I suppose, since many creation myths share a common origin) evokes Genesis. There is, as the composer points out, no consolatory message in the work: no answers, only questions. In this way the work represents the nature of existence itself.

The musical language evokes Varese, Stockhausen and others, but also has a kind of paired down asceticism that reminded me of Britten's Curlew River. It is, as the composer admits in an interview with with Daryl Buckley, a 'rather forbidding landscape without signposts'. This is, however, part of its ruminatory message. For those interested in the interface between visual art and music, you'll also want to have a look at the performance of the work as an extraordinary installation with artist Per Inge Bjørlo, partly available (it is interspersed with interviews) on YouTube.

The rest of the month's releases

Naxos has released a five-disc set entitled American Spirit that focuses on some of the defining moments of its decade-long American Classics project. It includes music by Charles Ives, Peter Boyer, Hannibal Lokumbe, Virgil Thompson and many others. They have also released a disc of Asian Music played by the New Zealand String Quartet. It contains Long Zhou's Song of the Ch'in, Chinary Ung's Spiral III, Ping Gao's Bright Light and Cloud Shadows, Toru Takemitsu's A Way a Lone and Tan Dun's 8 Colors. There are three new discs featuring the major ballet music of Stravinsky, all performed by the Seattle Symphony Orchestra under Schwartz: The Firebird, Petrushka and The Rite of Spring; and a new recording of Wolfgang Rihm's complete music for violin and piano with Tianwa Yang (violin) and Nicholas Rimmer (piano). Finally on Naxos, the Maxwell Davies symphony project continues with the composer conducting a performance of Symphony No. 6, Time and the Raven and an Orkney Wedding with Sunrise, with the Royal Philharmonic Orchestra.

On Nonsuch there is a new Blu-ray and DVD release of John Adams' Nixon in China, featuring Peter Sellars' Metropolitan Opera production that was broadcast around the world in cinemas as part of The Met: Live in HD on February 12th, 2011. They have also released Jonny Greenwood's soundtrack for the film The Master. I became a Greenwood fan after hearing his fabulous score for There Will Be Blood. This one, though interspersed by performances by Ella Fitzgerald, Jo Stafford and Helen Forrest, is no less worth checking out.

Archive
1 | ... | 38 | 39 |

40

| 41 | 42 | ... | 54 |