Other Resources

News Archive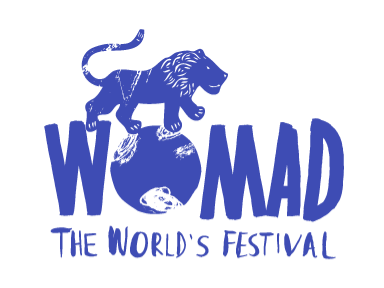 If British musicians' Brexit frustrations have sometimes lacked focus, the furore surrounding this year's Womad Festival has clarified matters a great deal.
As mentioned in an earlier blogpost, the festival organiser, Chris Smith, said that many acts refused to come to this year's festival because of a 'humiliating' visa process. In addition to this, of those that agreed to come three were denied entry and a fourth was subject to delays and thus only able to arrive 24 hours after they were due to take the stage. Other recent visa denials at Womad and beyond have included: Serbian DJ Tijana T (three times); Zimbabwean musician Thomas Mapfumo; Ghanaian guitarist, composer, bandleader and producer Ebo Taylor (who lost £17,000 in lost flights and fees after a visa refusal); the Mozambique group Djaaka; and, in 2006, Kieran Butler's violinist partner was deported back to Australia shortly before a performance (immigration officials said that she had not declared she was working).
Even for those keen to come the obstacles can be insurmountable, especially for African musicians. Not only is the application process itself costly—£244 for standard speed, £510 more if you want to do it quickly—but performers also must visit a visa application centre, which in some parts of the world are not widespread. Steve Richard, of entertainment specialists T&S Immigration Services told the Guardian that "Applicants from Mali, for example, have to travel to Dakar in Senegal for their nearest VAC," a round trip of 2000 miles.
These kinds of bureaucratic problems can, of course, work both ways, with UK musicians who want to work abroad also experiencing difficulties. Composer Howard Goodall recently wrote about his experience of travelling to Texas to rehearse and conduct the world premiere of his work Invictus: A Passion:
'the commissioning church's music & arts department were obliged to engage a team of lawyers to work on the visa submission made, initially, to the US Dept of Homeland Security to acquire a 'petition'….It took weeks…That's just the first stage. The second stage in being granted a visa (for one week's work!) is you making your own application online to the US Embassy…This took a few hours of further bureaucracy and the payment of roughly £140 of fees. The third stage is an interview at the Embassy itself, for which one has to allow approximately 3 hours to include a fair amount of queuing.'
We have heard much about European supply lines involving the automobile or aerospace industries. We hear less about artistic supply lines, which have become just as integrated with continental Europe over our 40+ years of membership of the EEC/EU. It is these that enable musicians to tour Europe without bureaucracy, for a mezzo to be flown in from Milan when Carmen loses her voice at Covent Garden, for a British orchestra to hire continental players. It also makes the UK an attractive destination for European students who wish to study in our conservatories (or for teachers who wish to teach in them), and it provides opportunities for our young to study in the EU, through Erasmus or in musical groups such as the European Union Youth Orchestra (which has already moved out of the UK).
At a time, then, when the disgrace of Womad should be leading us to reflect upon our visa regime and to look for practical solutions, we are instead in danger of extending such madness into our dealings with continental Europe too. Do we really wish for the arts scene to be drowned with yet more bureaucracy, for our musicians to lose the opportunities that are afforded by our membership of the EU?
None of this is, as yet, completely decided. In September the government will publish a much-delayed white paper outlining its post-Brexit immigration policy, and the argument on what form Brexit will take, or even if it will happen (see, especially the Independent's Final Say campaign), will continue to unfold. As such it is important that the artistic community makes it voice heard—whether it be by signing petitions, writing to MPs, going on a marches or simply by talking to friends sensibly about these issues. A failure to act will leave the process in the hands of those who care little for the arts.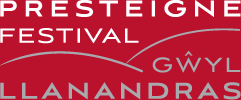 The Presteigne Festival takes place in the picturesque surroundings of the Welsh Marches just about on the Welsh side of the Powys/Herefordshire border.
This year the theme is Baltic music, celebrating the independence centenary of Estonia, Latvia and Lithuania. Composers from that region represented at the festival include: Arvo Pärt, Pēteris Vasks, Vytautas Miškinis, Vytautas Barkauskas, Vladas Jakubėnas, Raminta Šerkšnytė, Ester Mäg, Pēteris Plakidi and Tõnu Kõrvits.
As always, there will also be plenty of British contemporary music on offer. The festival opens with with Joseph Phibbs' new chamber opera Juliana, based on Strindberg's unsettling drama Miss Julie; there will be new commissions from Cydonie Banting, David Bednall, Gareth Moorcraft, Huw Watkins, Manos Charalabopoulos and composer-in-residence Martin Butler; and also birthday celebrations for Michael Berkeley and David Matthews.
Artists at the festival include the Navarra Quartet, Huw Watkins and the Choir of Royal Holloway, and Latvian violinist Kristīne Balanas, soprano Ruby Hughes and pianist Joseph Tong.
Apart from music there is also a supporting programme of art, poetry, talks, exhibitions and film.
On Thursday the House of Lords European Union Committee reported on the likely implications for the cultural sector once the UK has left the European Union. It stressed the importance of freedom of movement and suggested that the UK urgently needed to find solutions, including the possibility of a 'touring visa.' A fuller write-up of the findings can be found at The Guardian.
The Lords report appeared a day after an interview with Chris Smith, the director of the Womad Festival, appeared in the Radio Times. He said that he has found it difficult to get musicians to perform in the 2018 festival due to a 'difficult and humiliating' visa process. He appeared to attribute this to a tightening of current procedures as a result of the Brexit vote.
If this really is the case—that even before Brexit musicians are thinking twice about coming to the UK—one wonders what it will be like after March 2019.
And further to my last post (below), if you're in any doubt as to the extraodinary power of Bernstein's music, take a look at this electrifying video.
Sorry to say these click-baity words: but you really do have to watch to the end to experience the full effect...
Much is being written about Leonard Bernstein in this, his 100th anniversary year. The Guardian's recent contribution offers a series of illuminating perspectives on the man—as a source of inspiration, a conductor, activist, TV star, father, composer and America icon—from experts and people who knew him. They have also made available Opera North's production of his one-act opera Trouble in Tahiti. More information and a synopsis is available on their website, or you can dive straight in here:
The theme at this year's festival is 'childhood', with many projects aimed specifically at the younger generation. This includes Schraffur by festival composer-in-residence Fritz Hauser. It will include 300 participate of all ages and draw upon the childlike practice of cross-hatch sketching.
Other works will take up themes of children and childhood. Sir Simon Rattle will conduct Maurice Ravel's L'Enfant et les Sortilèges and there will be works that have a background related to music education, such as Sergei Prokofiev's Peter and the Wolf. A prominent role will also be given to fairy-tale-related material and there will be attempts to understand the psyches of composers such as Mozart and Bruckner, who did not adapt to the rules of adulthood. The festival will also take up the phenomenon of "child prodigies."
There is a strong streak of new and recently written music throughout the programme. Highlights include the world premiere of Fritz Hauser's Rundum for large ensemble on 25th; György Kurtág's Stele for large orchestra on 26th; the world premiere of Peter Eötvös's Reading Malevich on 1st September; and a sequence of seven Stockhausen events, including the Swiss premiere of his INORI on 2nd September and a performance GRUPPEN on 9th September conducted by Simon Rattle, Matthias Pintscher and Duncan Ward. Throughout the festival it will also be possible to see Wolfgang Rihm working with youngsters on the Composer Seminar project.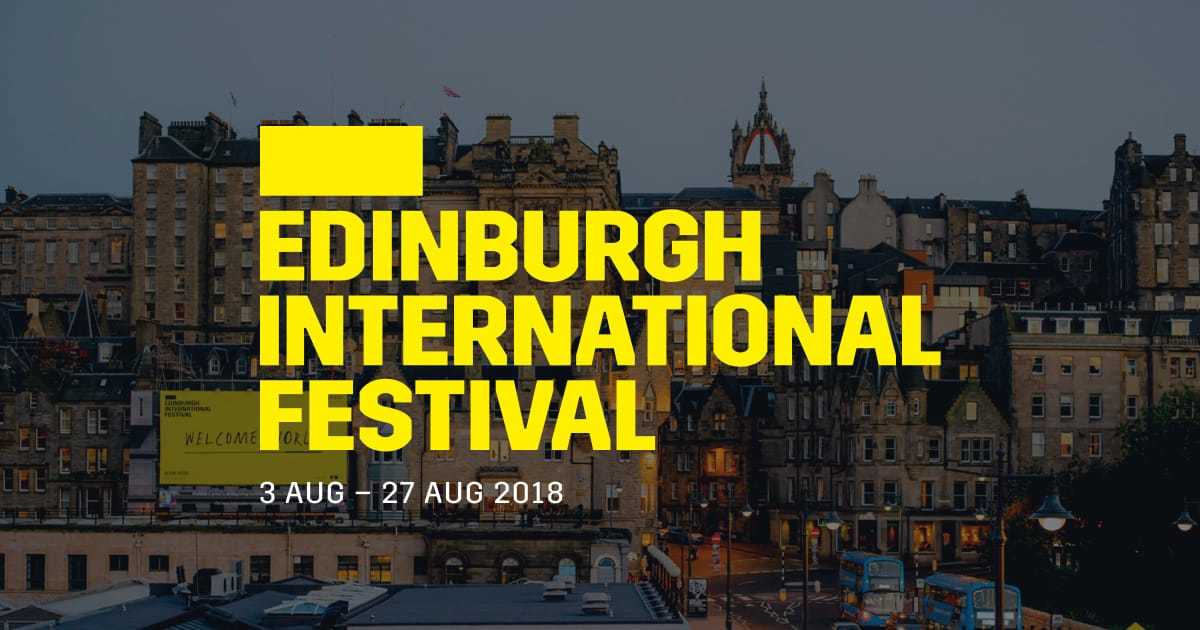 Olly Knussen's marvellous Flourish With Fireworks, performed as an opener at the First Night of the Proms, was a seemly way to mark the sad news of his death.
In other respects it was a concert where it might have been better to be outside rather than inside the Albert Hall. Not because of any lack in musical quality, but because of the effective projections that accompanied Anna Meredith's Five Telegrams—though there was a half-hearted attempt to reproduce them inside the auditorium, they worked far better on the outer shell of the building.
Meredith's score is inspired by impersonal multiple choice postcards sent by soldiers on the front in the Great War (see The Guardian for a fuller account). Her response to them was both monumental and moving, the massed forces deployed effectively (if sometimes a little mechanistically) in the brutal climaxes and with hypnotic tenderness elsewhere.
The work was a co-commission by the BBC and the Edinburgh International Festival, so there will be another chance to hear it in the opening concert in Scotland on 3rd August. As well as all the other delights offered by the Edinburgh Festival, there is also a fair bit of other new(ish) music to be found there, including works by Thea Musgrave, Eric Whitacre, John Estacio, Arvo Pärt, Toru Takemitsu, Esa-Pekka Salonen and a world premiere from Peder Barratt-Due. EIF will also be making a contribution to the ongoing Bernstein festivities, with performances of his Piano Trio, Arias and Bacarolles, Symphony No 2 The Age of Anxiety, Serenade, Symphonic Dances from West Side Story and Three Dance Episodes from On the Town.
To return to the Proms briefly. As I often say, do keep popping back to this blog post, here, to see C:T's summary of the rest of the new music available there. Like last year the BBC does seem to be adding video content at these links (just click on the date) so you can also catch up on what you've missed. The first night is already there though the three premieres on 15th are so far only available on BBC iPlayer.
If you are taking time to catch up on that concert, may I heartily recommend you listen to the splendid Sidechaining, a new work by C:T's very own David Bruce, available directly, here.
Christian Morris talks to composer Kenneth Hesketh, who, in his 50th birthday year, reflects upon his work to date, current inspirations, mortality and the things he wished he'd known when starting out...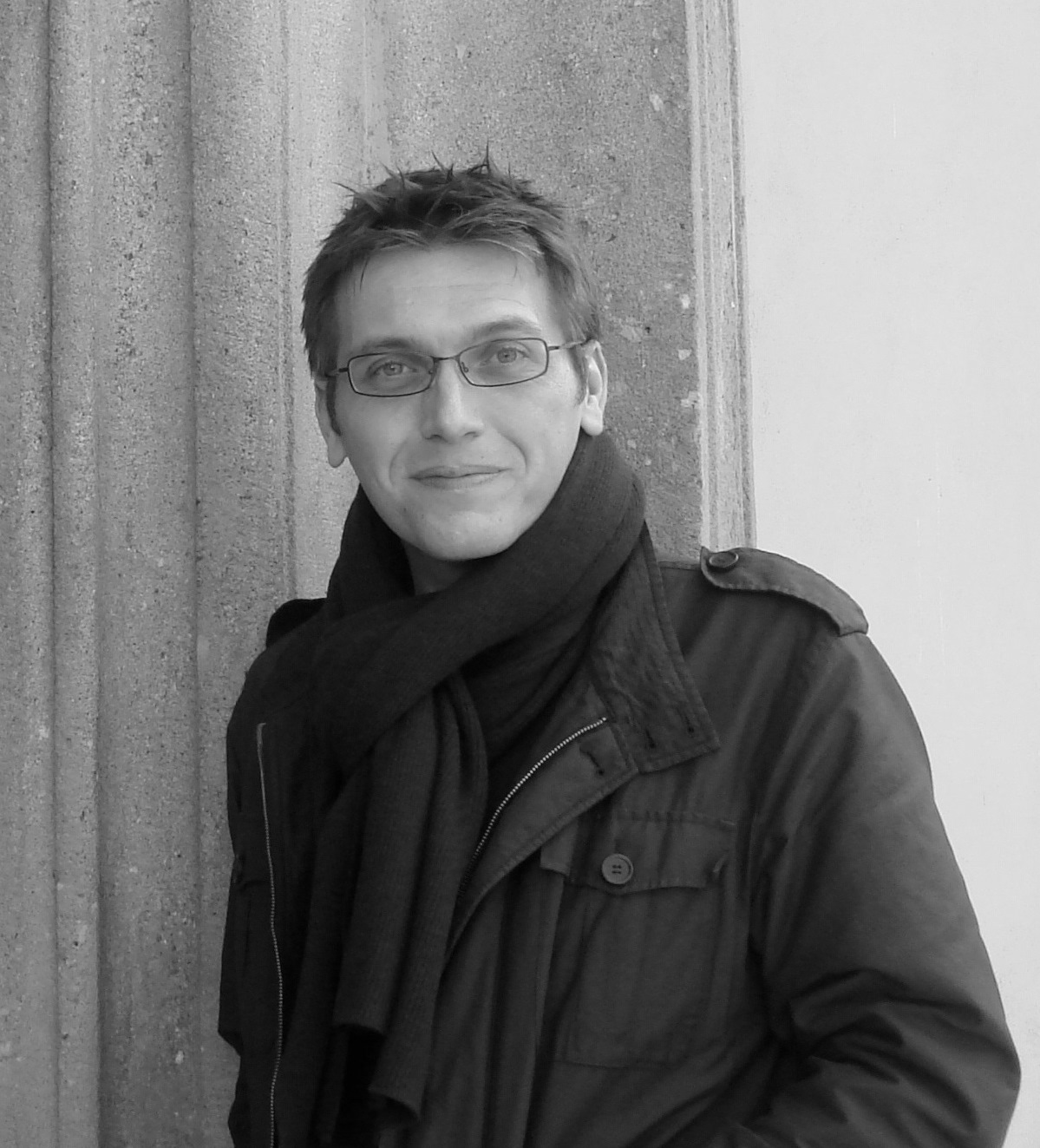 Kenneth Hesketh (photo: E.Thornton)
You crowned 2017 with a British Composer Award for your wind ensemble piece In Ictu Oculi. Now that work will form part of the programme for a new CD with the BBC National Orchestra of Wales, to be released around your fiftieth birthday. Tell us about this new version of the work and the CD.

In Ictu Oculi - Three Meditations was originally commissioned and premiered by the National Youth Wind Ensemble, conducted by the marvellous Phillip Scott in April 2016. I've worked with Phillip for over ten years, but with this commission I really felt it was the first time I had the chance to write something authentic to myself in this medium.

It's a special piece for me (dedicated to the memory of my grandmother) and of course, being awarded a British Composer Award not only felt good, it felt right that it should be this piece that precipitated it. I'd been shortlisted twice before in this category with lighter pieces and felt that if I wasn't getting anywhere with them I didn't have a chance with this. It's good that one can still be surprised!

As this piece fits into an ever-enlarging cycle of works that cluster around ideas of momento mori, vanitas and memorial, I felt it should be more widely available and so prepared the orchestral version. From the moment I knew the disc would be recorded I felt the orchestral version should be present, but it was only until much later that I decided to make it the title work for the disc. In approaching the work in orchestral terms, certain other aspects had to be addressed as well. In order to allow the strings an equal part and not simply be an additional gloss, the structure of the work had to be adapted; for example, the orchestral introduction is notably longer than the wind version as are other transitional sections. Keeping the 4 saxes in the orchestral context, rather than rescore or absorb them, was a first for me and certainly added a colour I had never utilised before. The superimposition of new material not only added density and detail it also appealed to my love of the labyrinthine. The result is not a bifurcation into two different works, but rather a single work that occasionally phases in and out of perspective with itself.
>> Click here to read the rest of the interview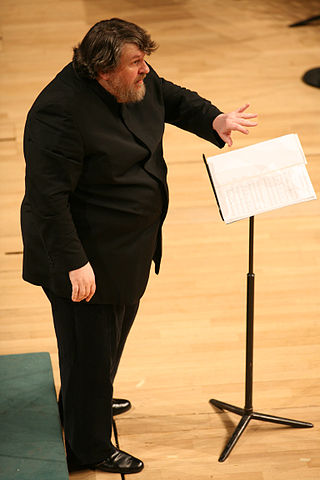 The musical world today mourns the loss of one of the outstanding figures in contemporary British music, composer and conductor Oliver Knussen, CBE. He was just 66.
Ever self-critical his compositional output was not large, each piece instead being marked by a crystalline perfection and marvellous ear for orchestration. Always generous with his time, he was also a crucial figure in supporting the development of the younger generation of composers. He will be sorely missed.
Tributes have been pouring in from his many friends and colleagues.
The Birmingham Contemporary Music Group, with whom Knussen had a long-running association as conductor and Artist-in-Association have put up a personal tribute page, including the following words:
'Birmingham Contemporary Music Group are devastated to learn of the passing of our dearest friend and Artist-in-Association, Oliver Knussen….We cannot begin to process the loss of this wonderful man to both the musical community and the wider world.'
The Principal of the Royal Academy of Music, where Knussen was an honorary member of staff, released this statement:
'The news of Olly Knussen's death comes as a huge shock to all of us. He was a deeply loved teacher and friend. Olly's years of regular visits here as Richard Rodney Bennett Professor of Music will remain amongst the most memorable and treasured for all of us who worked with him.'
The BBC Proms tweeted:
'We are deeply saddened by the death of Oliver Knussen, a dear friend and colleague to the Proms. Olly performed at more than 30 Proms across 4 decades, memorably marking his 60th birthday in 2012 (article below) when he conducted the @bbcso in a performance of his 3rd Symphony.'
Composer Mark-Anthony Turnage remarked:
'He was like my dad really, he was just so generous and kind apart from being an amazing musician. He was a great teacher as well. He used to say to me: just get on with it, don't listen to other people, you will be played by orchestras.'
Full obituaries are already available here:
There will surely be many more.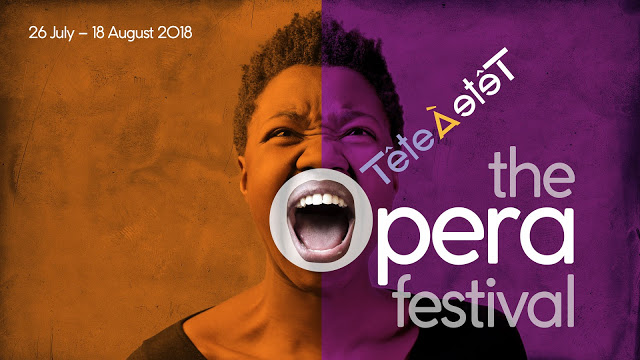 Tête à Tête director Bill-Bankes Jones describes opera as 'the most visceral of art forms. Unless its driver is something that forces a raw primal cri de coeur, it makes no sense.' Hence some of last year's themes: 'the moment of childbirth, an all-consuming frustration at Trump's Immigration ban, knife-throwing, and Brexit.' This year, being equally troubled, promises more such rage and frustration.

The festival opens with Cubitt Sessions, small free performances given in the King's Cross area. These include Errollyn Wallen and her band performing selections from The Errollyn Wallen Songbook; Nightshade: Aubergine, a kind of culinary 'music theatre road movie'; and Toscatastrophe, the festival's attempt to 'massacre' (their word) a classic opera.

Whilst the main programme defies categorisation it is possible to discern the cri de coeur to which Bankes refers—operas include: The Good Immigrant, an exploration of race & identity in contemporary Britain; Blue Electric, which features 'Cafés and nightclubs, shifty boyfriends and broken friendships'; Nibiru, a 'techno tone-poem musing on the end of the world, estate agents, social networking, internet conspiracy theories, and large, invasive, tap-dancing happeee-celestial bodies'; and Earth Makes No Sound, a 'provocation about our planet and how we look after it.'

There's a lot else besides, most of it not nearly so angsty, so have a rummage round in the programme before deciding whether you want to attend. I can only say that I spent a splendid few days at Tête à Tête last year—so whatever you see it will provoke and entertain (and maybe infuriate just a tiny bit too…).




Archive
1 | 2 | 3 |

4

| 5 | ... | 54 |