Other Resources

News Archive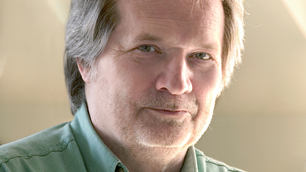 14th May saw the latest in the BBC Symphony Orchestra's 'Total Immersion' days, this time dedicated to the music of Hungarian composer and conductor, Peter Eötvös. As usual on these days, there was an embarrassment of riches on offer. This included The Seventh Door, a film portrait of the composer by Judit Kele; a concert given by the Guildhall New Music Ensemble, with UK premiéres of Paris-Dakar and Sonata per sei; a film of Eötvös's 2001 opera Three Sisters, based upon the Chekov play; and a chance to hear the composer talk about his music and introduce the final part of the day – an evening concert given by the BBC Symphony Orchestra. This was broadcast on Radio 3, which I listened to on iPlayer over the weekend.

Like that other great Hungarian composer, Ligeti, Eötvös's early years were lived under communism, with its corresponding limitations on artistic freedom. Whilst his relative youth meant he was less affected by the worst excesses of Stalinism, also like Ligeti he had to leave the country to connect with the Western European avant-garde. And whilst he sees himself as next in line after Liszt, Kodaly and Bartok, it was clear that his contacts with Stockhausen and Boulez were of critical importance to his development as both a composer and conductor. He is still perhaps best known as the latter in this country, and so it was appropriate that he himself took charge of the final concert of the day, his expert control on the podium making him the obvious advocate of his own music.

The concert opened with zeroPoints, for full orchestra, written for Pierre Boulez. Eötvös, we learnt in the preamble, was much influenced by Stockhausen's interest in electronic music, though he had his own take on this: 'I think that…the traditional orchestra's sound could be elements that we took from the electronic. I tried to create a new sound in the orchestra but without using the electronic instruments.' He now thinks that the imperfections of the older electronic instruments make them rather more interesting than the more perfect technology of today, and so it is these older instruments that provide the inspiration for his orchestration. Its first clarinet gesture, a reference to the 1khz countdown signals used in film music recordings and the effective 'zero point' of the piece, introduces a substantial 15-minute work of beguiling and dizzying orchestral colour. Like the music of his Darmstadt companions it is not music to be taken in or fully appreciated at one sitting – and here at least I was grateful not to be limited to the single hearing a live concert provides – though its obvious shape, with the material near the beginning reappearing in the same pitch centre at the end (followed by a wonderfully droll final gesture on the xylophone), made it immediately satisfying.

The instrumentation of the next piece in the programme, Psychokosmos, provided evidence of Eötvös's Eastern European roots. The work is a kind of concerto for cimbalom, though not with the classical dialogue between soloist and orchestra. Instead the music seems to flow out of the soloist into the rest of the ensemble. The music was also very personal in nature; the title reflects his desire to explore the cosmos within, 'to find my inside, what I am and who I am musically.' In turn quietly introspective and violently self-questioning, the piece asks searching questions that are left enigmatically hanging at the close.
The next piece, Levitation, for two clarinets, accordion and strings, provided a look even further east, to the music of Russian-period Stravinsky. The clarinets are centre stage throughout, with the accordion largely in the background adding piquancy to the texture – again one thought of electronic music by other means. The music has an imagined programme: 'My vision starts in a street during a hurricane with flying telephone boxes and traffic signs; next a dream sequence which is often repeated during my sleep: I am lifting my legs and I float about two feet high above the ground, not flying but gliding in vertical position through the scenery; then gondolas floating above the water and finally the slowly rising body of a puppet, the "resurrection" of the fairy tale character Petroushka...' Each part of the programme is handled with incredible wit and imagination; unsurprising perhaps for a composer so adept in the dramatic form of opera. The hurricane of the opening, for example, swirls quite brilliantly and funnily upwards and downward on glissandi tremolo strings, the clarinets punctuating with rising and falling scales and arpeggios. The clarinets also come together at the end in a wonderfully warm homage to Stravinsky; the puppet emerging magically before our eyes.

The final piece, IMA ('prayer'), for choir, soloists and orchestra, is a portrayal of the biblical act of creation and, as such, was more serious in tone. Again, Eötvös's love of electronics was very much in evidence, except that this time the retro feel was real, with the presence of an old DX7 synthesiser. The text for the work derives from sound poems by Gerhard Rühn and Sándor Weöres, and whilst the fragmented nature of the text might have been inherent, Eötvös's interest in the sound rather than the meaning of the words was reminiscent of Berio. At times broodingly intense, at others hypnotically incantatory, the piece brought the concert to a mystical-sounding close with the basses at the very bottom of their vocal register, perhaps suggesting a return to the basic substance from which all of creation derives.

The next Total Immersion day features the music of Jonathan Harvey on 28th January 2012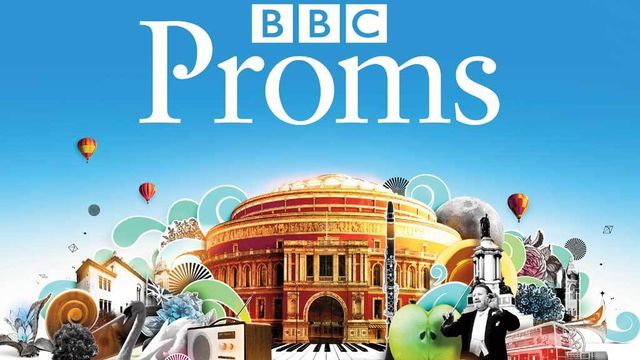 Seventy-four concerts, thirteen world premières, six UK premières and eleven BBC commissions. It could only be the Proms. So what has 'The World's Greatest Classical Musical Festival' in store for us this year?
To be fair to the BBC, they have provided a good all-in-one guide to the concerts that feature the music of living composers. In some ways you might just as well stop reading now and view it here: http://www.bbc.co.uk/proms/whats-on/2011/categories/living-composers. I did, however, notice a few absent pieces from the guide that it would be a shame to miss. Three of these are world premières: Judith Bingham's substantial new piece for organ, The Everlasting Crown (17th July); Joby Talbot's Chacony in G Minor (14th August) and Stevie Wishart's Out of this World (27th August). The others are Gabriel Prokofiev's radical, though not entirely (to borrow his own term) 'nonclassical', Concerto for Turntables and Orchestra, which will be given by the National Youth Orchestra and DJ Switch (6th August), and Harrison Birtwistle's A Description of the Passing of a Year (also 27th August).
One of the themes running through the season is that of French music. Living composers are well represented too in this category. It is excellent, for example, to see the music of Dutilleux in no fewer than four concerts: on 3rd, 13th, 22nd and 23rd August. I was lucky enough to meet the composer in Cardiff a few years ago when he came to the University Music Department. Hearing his Ainsi la Nuit live completely knocked me for six. He is surely still an underrated composer, even given the much greater respect he enjoys these days. Though I believe Dutilleux continues to compose, sadly none of the concerts will feature premières of his music. That is left to younger French composers. Pascal Duspin will receive two UK premières – Morning in Long Island (18th July) and Hinterland (27th July); Marc-André Dalbavie's Flute Concerto (28th July) will receive its London première, whilst Greek-born but Paris-based composer Georges Aperghis's Champ-Contrechamp (20th August) will receive its world première. Given the French theme I was mildly surprised not to see any Boulez at the proms. Perhaps he and Dutilleux don't mix...
Living British composers, of course, feature strongly in the programme too. Like bookends, two big names appear in the first and last nights: Judith Weir's Stars, Night, Music and Light (BBC commission) will receive its world première on 15th July, Peter Maxwell Davies's Musica Benevolens (Musicians' Benevolent Fund Commission) on 10th September. I won't list all the other British composers on offer, but world premières include: Sally Beamish's Reed Stanzas (25th July); Robin Holloway's Fifth Concerto for Orchestra (4th August); No Man's Land (21st August), a contribution by Colin Matthews to a concert commemorating the much-missed conductor Richard Hickox, and Graham Fitkin's new Cello Concerto for Yo-Yo Ma (31st August).
Two other concerts also caught my eye, simply because they boggle my mind. The first is the UK première of Elliott Carter's Concerto for Flute, to be played with the Marc-André Dalbavie mentioned above. It was written in his 100th year! The other doesn't fall into this analysis at all, since it features the music of a composer who died in 1972: Havergal Brian. But what composer could resist the rare chance to hear his Symphony No.1 'The Gothic' on 17th July, a sonic-spectacular that really does require 1,000 performers? Mahler, take note...
The BBC Proms run from Friday 15th July to Saturday 10th September. For more information visit: http://www.bbc.co.uk/proms/.
http://www.parnasse.com/jh/blog/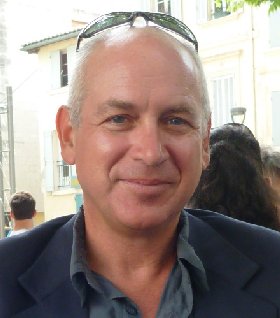 Composer Jeff Harrington has led a varied and fascinating musical life exploring and celebrating the outer frontiers of music. Here are some of his insights into, and experiences of sharing music through tracks and trails often not used by the music establishment, perhaps to its detriment.
Jeff writes: "I was asked this weekend by someone teaching a course in Digital Musicianship to explain my music distribution strategy and how it developed. Here's the text I just finished for anybody who's interested. Please pardon the informal nature of it...

My strategy... is basically to get my music into as many people's hands as possible without expectations of remuneration. What happened to my wife and I in the early 80's informed the process where I invented the free culture system.

We'd both had to drop out of college, me from Juilliard and Elsie from Pratt because of money problems. We were quite angry about this and started a street art project. This was 1982. At the same time we started showing Elsie's paintings on the street in the West Village, right on Spring Street to be exact in the heart of Soho. We showed these huge paintings with a sign saying, "Not for Sale."

This was pretty shocking to people and we started getting more and more interested in seeing where that could take us. We created series of non-destructive art works in chalk and with rubber stamps and displayed them all over NYC. Eventually, we became so famous (or infamous) that we started a whole mini-art movement in NYC and started receiving death threats... we ended up having to flee NYC, broke and regroup in New Orleans.

In New Orleans we continued giving our art away through the mail art networks. These were exchanges where you'd send a piece of art to somebody and then they'd send you something back. These turned into zines eventually, and from there into multiples and even gallery shows. When the computer networks started up in the early 80's with BBS's it was a natural progression to take our art give-away there.

I was probably the first serious artist to use the BBS system to distribute art, although I'm sure there were a few more; nobody at the time seemed to have come from the street art/mail art networks. I uploaded the score (as a set of GIF images) to my Variations for String Quartet onto a BBS in 1987 which is probably the earliest music give away. I started distributing MIDI files of my pieces around this time. It was very interesting to upload a MIDI file or a graphic and then watch it get uploaded by a fan to another site. At about the same time I started embedding my music into synthesizer patch downloads. I first distributed my Acid Bach series as a component of a synthesizer patch library I created for the purpose of having a compelling download. That is, I designed the patch library so that people would want it and coincidentally listen to my music. This way they'd have a high quality musical experience akin to the MP3 playback today through the use of the same synthesizer.

In the early 90's I started using FTP sites to distribute Postscript files and MP2 and later MP3 files. The first IRCAM website actually distributed for a short time the MIDI file to my piano piece BlueStrider. In 1995, the LA Times, wrote an article saying that David Harrington of the Kronos Quartet had set up a website where he was engaging in guerrilla action to freely distribute contemporary music. I called them up and corrected them - it was me they were writing about and I was only distributing my music that way.

Since then, of course the whole music world is used to free downloads. My strategy has always been that I'd love to sell my music, but I'm more interested in getting new listeners than I am in making a few thousand dollars. I've told people that there is a greater risk that you'll miss 1000 listeners by selling your work than there is a chance of you making $1,000.00. As far as my scores go, I have a few pieces that are published, but I am not that interested in pursuing publishers especially with the risk that they might stymie the discovery of my music or even have them get locked up in limbo. I distribute my PDF files at several different locations and get hundreds of downloads of them a day.

This has still been a fairly risky proposition, but in no way as risky as being unpublished, unheard and ignored. I have to constantly run searches on Google to find performances. I only recently learned of a premiere in New Jersey of my big piano piece BlueStrider last October. I find that some of my MP3 files have lost their indicators of authorship. My quartertone electronic piece, Acid Bach is found all over the web, and is often found without my name. People believe because you give your music away that they can perform it without notifying you.

I keep my music copyrighted with reserved rights and non-derivative rights because I don't want my music to be used in commercials or in any commercial activities. I also sell my scores through Lulu.com and I accept donations. I believe it helps create a more professional appearance in that it suggests supporting the artist and slightly obviates the appearance of being a cultural anarchist.

When you look at the consequences of self-publishing the costs can be quite huge for a successful composer to give their pieces away. When I dropped out of college however, I effectively destroyed any hope of becoming a truly successful composer in America. Without the network of college affiliation, a composer is at a very serious disadvantage. In effect, my pricing is a discount into the advantage my competitors have, that is, I have to compete with well-networked, famous people, thus I have to discount my work in order to garner attention.

Regarding social networks, I was also the first composer to set up online communities in order to promote my new music in general and my work. I helped establish the newsgroup, rec.music.compose in 1991 and was the moderator for comp.music.research for its first 5 years. I established an online community for new music NetNewMusic in 1994, which was basically a links list with forums. I added news feeds and publishing in 2000 and it later became the hugely successful Ning group, NetNewMusic which I was forced to destroy because of trolling and harassment in 2010. I also set up the first websites for the American Music Center, and was webmaster of Sequenza21 between 2005-2009. I set up these networks and participated in them to draw attention to my music. My idea was that if you established yourself as an interesting or provocative person you could draw attention to your music. Today one can use Twitter or Facebook in the same manner.

In the end my philosophy is that my main problem is lack of exposure. I believe that if people knew my music that they'd like to play it. The biggest consequence now is something that everybody suffers from - the lack of both serious criticism and the lack of curation. I get performed between 20-60 times a year all over the world and composers much more famous than I get less performances and more exposure. The network which supports them either through academia or through affiliations with famous composers such as Philip Glass, etc. enable their careers to have a stronger referral and promotional network. It's very hard to generate a 'buzz' without being mentioned in magazines or NPR. I don't know what the answer is except more exposure.

I was lucky enough to get in on this early and make a certain reputation. I recently attended a workshop put on by the American Music Center where representatives from a well known orchestra gave a presentation about developing an online presence. They went on and on about having compelling graphics, about how to submit professional materials - it was all very ordinary and expected. Finally I raised my hands and asked them, "When was the last time your orchestra played a piece that was submitted by email or that you discovered through their website or through social networks?" They looked surprised and honestly confessed, "We have never played a piece that was submitted by email or that we discovered from a composer's website.""
Find out more about Jeff's music here: http://www.parnasse.com/jh/blog/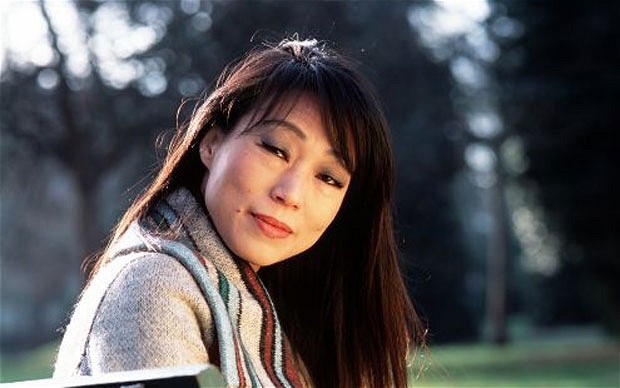 I was lucky enough to get hold of the Unsuk Chin Total Immersion day before it disappeared from BBC iPlayer this weekend. Four of her pieces from the event were broadcast: her breakthrough work Acrostic-Wordplay (1991), for soprano and ensemble; Double Concerto (2002), for piano, percussion and ensemble; Gougalon (2009), for ensemble and Rocaná (2008), for orchestra.
The first piece was written after a three-year compositional silence following a traumatic year of study with Ligeti. It was enormously fascinating to hear of Ligeti's scathing criticism of himself and others and his brusque dismissal of Chin's already well-received early works. Despite the difficulties of her time with the Hungarian master it was clear that she retains some warmth towards him, a feeling that was clearly reflected in the music, though, as Jonathan Cross pointed out in his illuminating conversations with Sara Mohr-Pietsch, we shouldn't, perhaps, take these observations too far.
Despite this I couldn't help falling into this temptation as I listened. The seven-movement Acrostic Wordplay takes texts from Michael Ende's Endless Story and, a favourite of Ligeti too, Lewis Carroll's Alice in Wonderland. The piece uses the texts very freely and with great humour, evoking not necessarily the sound world, but the playfulness of Ligeti's Aventures. Ligeti was also fond, even in works of apparently enormous surface complexity, of underpinning his music with easily comprehensible pitch structures. This too was everywhere evident throughout the programme. In each movement of Acrostic Wordplay, for example, there is a very obvious controlling pitch. But Chin's writing is so dazzling, so colourful, so perfectly judged, that the listener is hardly aware of it, except in the positive sense that it binds the whole together. In a similar vein the Double Concerto felt like an enormous elaboration of a tonic that never entirely disappears and instead provides a welcome foundation for the virtuosic writing throughout the ensemble. Gougalon (Scenes from a Street Theatre) is a reflection of Chin's Korean roots in that it evokes the street entertainers she remembers when growing up in Seoul. Playfulness is everywhere in evidence in this music too. Take the second movement, Lament of a Bald Singer, for example. Again constructed over one controlling pitch, this is not mushy romantic lamentation; in its crazy downward glissandi, circling woodwind and brass 'wah-wahs' this is a wittily sardonic parody of self-pity. The effect is hilarious and wonderful.
The last work, Rocaná (Room of Light) was inspired by 'beams of light – their distortion, refraction, reflections, and undulations'. A magnificent twenty-minute orchestral tour-de-force, the point of inspiration becomes dazzling rays of sound that distort, reflect and refract around the orchestra. To me, its sudden shifts of state, from ethereal, hypnotic and other-worldly to brash, violent and terrifying, also evoked another acknowledged influence on Chin's music: the world dreams. To a greater or lesser extent this was also in evidence in the other works I've described; as Chin herself says: "My music is a reflection of my dreams. I try to render into music the visions of immense light and of an incredible magnificence of colours that I see in all my dreams, a play of light and colours floating through the room and at the same time forming a fluid sound sculpture.'
The next Total Immersion day will feature the music of Hungarian composer and conductor Peter Eötvös at the Barbican on Saturday 14 May.
If you want two weeks of great music with some thoughtful programming, the Cheltenham Music Festival (29th June-10th July) could be just the ticket. Aficionados of new music will find plenty to attract them.
Top billing, given that it comes hot-on-the-heels of the critical and popular success of Anna Nicole, goes to a welcome revival of Mark-Anthony Turnage's first opera Greek. The piece, a translation of the Oedipus myth into Thatcherite East London, will be given by Music Theatre Wales as part of their wider tour of the work. There are also premières aplenty.
Some of these fit nicely into the festival's 'Music and Maths' theme. The world première of Charlotte Bray's Replay (June 30th), for example, was inspired by spherical geometry and will be played alongside an established work by Robert Saxton, A Yardstick to the Stars. The two composers will also give one of a number of talks during the festival exploring the 'Maths and Music' theme. The mathematics of metre permeates much of the surface of another well-represented composer at the festival: Steve Reich. Cheltenham provides the opportunity to hear his seminal work Drumming (3rd July) as well as UK premières of new arrangements of Electric Counterpoint, Six Marimbas Counterpoint and Vermont Counterpoint (also 3rd July). Celebrated percussionist Evelyn Glennie performs in a concert that contains two, as yet unnamed, world premières from Joseph Phibbs and Hannah Kendall (1st July) whilst Arlene Sierra's new work inspired by scientific studies of insect behaviour, Insects in Amber, will receive its European première by the Carducci Quartet (8th July).
Other premières fall less obviously into the festival's overall themes, but are no less to be recommended. These include Ian Venables' Remember This, based upon Andrew Motion's elegy on the death of the Queen Mother (29th June); Edward Rushton's Pandora, Organic Machine (10th July); Michael Berkeley's Ode–In Memoriam (1st July) and, in a special event that will take place on September 11th, Richard Blackford's substantial new work Not in our Time will mark 10 years since the 9/11 attacks in New York.
My source inside the festival tells me that tickets for the new music events are going quickly. Get yours soon...
For more details about these and other festival concerts visit: http://www.cheltenhamfestivals.com/music.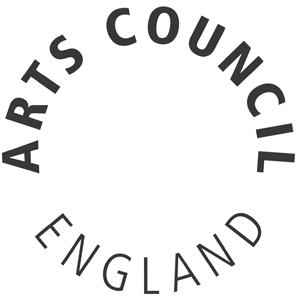 More evidence that the UK is living in artistically straitened times emerged yesterday from the Arts Council of England. A £100m budget cut in October has led to a reduction in the number of groups receiving funding from 849 to 695. Many of those that have been successful have also experienced large budget reductions, though the picture is not consistent since, instead of 'uniform cuts to all', the Arts Council has adopted a policy of 'strategic cuts'. This means that some organisations, such as the Young Vic, have experienced large budget increases, whilst others are new to the list. So what about the purely musical picture, and what might it mean for composers?
Within the organisations that the Arts Council will continue to fund, 86 are classed as purely musical. Of these, 14 appear to be new to the list. Of the rest, 48 have experienced budget cuts, 24 budget increases. Within these figures are causes of concern and a few crumbs of comfort. Aldeburgh Music and Birmingham Contemporary Music group, for example, have received cuts of 9.3% and 11% respectively (all figures adjusted for inflation). Most worryingly, Sound and Music, the organisation that is a mainstay of support to living composers, has received a whopping cut of 48%. Crumbs include budget increases for the Psappha ensemble (up 40.8%) and Oxford Contemporary Music (up 16.5%). It is less clear from navigating the Arts Council website just which organisations have lost their funding completely. Perhaps members will have more information about this?
In another related piece of news the government has pledged an extra £80m of lottery funding for the Arts Council from 2013. Is it uncharitable to wonder whether this might have something to do with the ending of the London Olympics?
One of the more interesting things a member of the much-derided profession of music critic can attempt, is to draw together and summarize the various trends in new work that are emerging. With the first decade of the new millennium solidly behind us, now seems to be a time that critics on both sides of the Atlantic are doing just that. I'm thinking in particular of Guardian-writer Tom Service's Aberdeen lecture from October last year, re-published online here: http://www.sound-scotland.co.uk/site/2010/diary/10_23@1400_transcript.htm and Justin Davidsen's article in New York Magazine a couple of days ago on the 'new New York scene' http://nymag.com/arts/classicaldance/classical/reviews/new-composers-davidson-review-2011-3/

It's interesting that both offer quite negative appraisals of their respective new music scenes. Service attacks the climate of 'fear' in British contemporary music. He summarises two of the dominant trends as
1) 'new complexity' of the kind originated by Brian Ferneyhough, James Dillon, and Michael Finnissy
2) The 'decorative modernism' of Faber school composers like Oliver Knussen, Colin Matthews, George Benjamin, and Julian Anderson

Service describes the fear of tonal reference prevalent within the latter school, along with a " terror…of dislocation or rupture". For the former 'new complexity' school he perceives the fear to be one of ever appearing to be "part of any perceived mainstream, which means, in musical terms, refusing (so-called) conventional modes of expression tonal chords, repeated rhythms, anything that smacks of the superficially 'pleasant' – in favour of a blasted musical landscape of supposed violence, rupture, and dislocation."

Whatever one thinks of the music Service is criticising, it is the musty, cliquey worlds of contemporary performance which -rightly I think- most dishearten him. We all know the scene he describes in his opening paragraphs of the inward-looking contemporary concert, which serves no useful purpose to composer, public or musician - it is an anthropological oddity in the extreme.

Service looks to the younger generation for hope and inspiration - a generation free from fear, and open to the world both in terms of the music that inspires them and in their choice of venue. He mentions both Camberwell Composers Collective and Gabriel Prokofiev's Nonclassical nights as examples of this new direction in the UK, and interestingly, looks to New York's post-minimalist downtown scene for further reasons for optimism.

And yet it's this very New York scene which comes in for a heavy dose of home truths in the Justin Davidson article. The composers Davidson mentions - people like Missy Mazzoli, Judd Greenstein and Nico Muhly, all have many of the features Service admires- they are entrepreneurial in spirit, setting up their own groups, record-labels and more . They are also 'unafraid' in that, as a 'YouTube generation', they draw their influences from an eclectic range of sources. And yet, Davidson says, the group seems, "disoriented by its own open-mindedness" - and their music "somehow feels stifled by all that freedom."

I enjoyed the polemical positions both articles take - such strong statements of belief seem increasingly rare. In the age of the 'description-only review', we should cherish the fact that two critics have themselves abandoned their fears and spoken their minds. The two articles seem to address both the outward perception of our music and our own inward self-perception as composers. Both point out the problems of belonging to a school or scene - even though I'm sure every last one of the composers mentioned thinks of themselves as being outsiders/mavericks to their respective scenes (don't we all?). But both articles also point out the challenge of being a creative artist, and taken together, they offer us a useful mantra- be free from fear, but don't let that freedom turn you soft.

Went to the Brian Ferneyhough Total Immersion day at the Barbican yesterday, though it was more of a toe dipping than the full baptismal effect as I only went to the string quartet concert and the talk in the afternoon. This is part of my (cunning) plan to try and listen more to things I think I don't like – last year I was really taken with a Morton Feldman piece at the Proms, an epiphanic moment, largely courtesy of Howard Skempton who had put me in an empathetic frame of mind beforehand.
It is so often the case that going to an arts event of any kind with a friend who likes something that you don't can be a very enlightening experience – I always remember going to an exhibition of Léger (under duress) with a friend who filled me full of excitement for a painter I thought I didn't like. It is particularly true for performers who get to love something they started off hating through having to perform it. When I was in the BBC Singers, it happened over and over again – start of the week 'what is this bollocks?' – end of the week 'y'know, this piece has got something about it…' But it was also true that music which was wonderful to perform sometimes was mystifyingly unsatisfying to listen to, and that was experience I'm afraid I always had of Birtwistle. And that was definitely my experience of the Ferneyhough Missa Brevis, thrilling and ultra challenging to perform and then sadly dry and uncommunicating to listen to.
So I thought I'd try again yesterday, with the benefit of two talks with Ferneyhough, one with Julian Anderson before the string quartets, and the other with Tom Service (sporting one white glove, slightly sinister!). I went to the event with Elizabeth Winters, who some of you will know is a gifted composer, and writes music very unlike my own. We were both struck forcibly by the Barbican audience, which I would say was 90% men – in the second talk, the packed audience had 8 women in it, I counted them. I found this very distracting. After all, if you went to a Sofia Gubaidulina or Unsuk Chin Total Immersion Day, you would be staggered and unsettled to see an audience that was 90% women. It was hard not to feel that we were intruding, that we had stumbled into the Barbican Chapter meeting of train spotters, or a reunion of 1970's bikers. I am joking, it was a bit smarter than, but you get the point.
It was also really striking how dense and impenetrable the language of the talks was: if some curious music loving couple had wandered in, attracted by the trail on the Today programme (not!!), thinking they'd give it a go, I don't believe that they would have understood a word of the first talk, and very little of the second. There was an air of uncompromising intellectualism that was giving no quarter. A question like 'what was your childhood in Coventry like?' was definitely off limits!! The only hint of anything personal came when Ferneyhough talked briefly about being in a brass band, an intriguing piece of info, but Tom Service's lip visibly curled, and we soon got back to super-heated fragments again.
Maybe Ferneyhough's long hair had something to do with it, but I felt very much that the whole thing was like being at a Victorian meeting of a scientific society, where nothing emotional (God forbid!) was going to be mentioned, nothing personal. It was all strangely antiquated, dusty and arid. The thing you needed to know about Ferneyhough before listening to his music was that he had read Adorno in the original German. And, you know, it was a shame, because Ferneyhough himself was not pretentious in the least. I had an unpleasant memory of what it was like to be a woman composer in the 70s, like you were the indulged eccentric in the family being allowed to sit and listen with the grown-ups, as long as you didn't try and say anything. Obviously and thankfully, things have changed, but not on Planet Ferneyhough it would seem, where a world of music that is written by men and a culture that only expresses the male libido, is taking its last stand.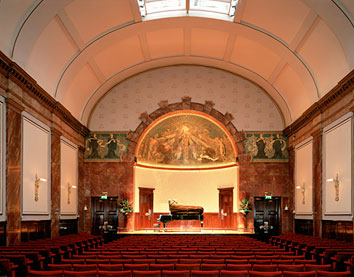 I was lucky enough to attend one of Interpol's Dublin gigs recently, the 2nd time I've seen this great American Indie band in the past few years. As I soaked up the atmosphere and enjoyed a sense of community with fans from around the island, I marvelled at what it must be like to play in a group of this calibre, with enough history to have quite a few sing-along hits, to be able to move such large numbers of people with your music. The experience is certainly not like listening to one of their CDs – the sound was too raw and, frankly, distorted for that, yet that didn't seem to be a big problem – we were there to hear the songs we knew, to watch these performers whose music we admire and enjoy so much.
Yet how different the classical world is – isn't it? I remember hearing Shura Cherkassky at the 1995 Cheltenham Festival in what must have been one of his final performances. His was a name I was barely familiar with but what a joy and a privilege to hear him perform – Berg was on the programme, I seem to remember, as well as some Berio, very unusual for this performer to play the latter, I think. The sound was perfect; the charisma of the man radiated off the stage every bit as strongly as at the Interpol gig; it remains a cherished experience.

There are obviously many differences between the two genres, but also, in my experience, enough similarities to underscore for me that a good live performance can stay in the mind forever no matter what the genre. This is clearly mostly to do with the music, but also I think something to do with the sharing of an experience with others: it becomes a communal thing, stronger than something experienced in solitude. In both cases mentioned above, there was a definite sense of anticipation and of expectation; Indie or Classical, the audiences had come into special environments – music temples, if you will – to focus just on the performers and the music.

Much has been made in recent years of "getting out of the concert hall", a certain view propounded that it is somehow too stuffy, too old-fashioned and out of date. While I'm all for experiencing art of all kinds in different environments I don't believe for a moment that the concert hall has had its day – rather, I believe it's still the place where the strongest memories can be forged.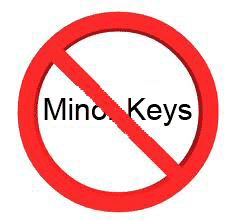 Have been listening to a lot of Prokofiev lately, especially the piano sonatas and realised that I knew very little about his life. So I'm enjoying the Life and Times book on him by Thomas Schipperges. He gives you a paragraph's description of Social Realism, which at its initial launch in 1934 at the Soviet Writer's Conference, laid down its crass ideas that pessimism was anti-social (goodbye Eastenders!) and that music should be hummable and in major keys.

The book adds that a similar dictum was laid down by Irving Thalberg (1899-1936), the Hollywood producer, who in the 1930s sent the following memo to resident composers: 'from the above date forward, no music in an MGM film is to contain a minor chord.' This memo was still bolted to the wall 25 years later, when composers such as André Previn were there.

Thalberg died very young, having suffered from heart disease all his life, and that sharp sense of his own mortality may have affected his ability to cope with sad music! (I'm being kind, because personally I always think that people who don't write music should leave the decisions up to those who do). Now I want to see Thalberg's movies to see how many minor chords the composers managed to get past him! I am reminded of writing a piece for a male voice choir: I knew they were very limited in their abilities, so I decided to write a piece with no discords in it. I tried to make it sound strange and keep some tension going without introducing any dissonances. I found this so challenging and engrossing that I put No Discord Series No. 1 on the front page, thinking I would do more. The score was sent off and after a long pause came back: the choir was unable to perform the piece as there were 'too many discords!' Obviously, no-one had looked too closely at the title page, but it was more that (I felt) the newness of the music had brought its own discord into their lives. I wonder how many minor chords MGM's composers could get into their scores just by presenting them in a certain way. I've always found it moving that Mozart often writes his most painful music in major keys, as if the reminiscence of sweetness is unbearable. I wonder whether Irving would have heard that music as if in a minor key? Film music of that time sometimes does something similar – a particularly poignant scene is often accompanied by a saccharine tune like 'Home Sweet Home' which is somehow more tear-jerking than a sad melody.

Composers are often forced to reinvent their music to suit dictators and governments: they could leave as Stravinsky or Rachmaninoff did, and Prokofiev did leave for a while. But he came back to Russia, for subtle and complex reasons no-one has ever quite been able to fathom. Other composers manage to stay afloat and stay unique despite the politics – Thomas Tallis springs to mind. I wonder what I would do in such threatening circumstances?

Back in the 70's, I was told that my music needed to be 'forced into a modern idiom,' even though I was writing far more difficult and dissonant music than I write now. I felt very threatened by the atmosphere of that music world, and totally outside it, but my life was not threatened and so I had an easy choice to keep doing my own thing, rather than toeing the party line. Now it is as if the coin as been flipped right over, for now we often read in what music commentary there is these days, that new music should try harder to be accessible, that composers have a duty to write music that people like. In other words, that is hummable and without any anti-social pessimism! This has been going on for some time, and back in the previous century I went to a debate – I remember Roger Scruton was speaking – about how new music should be nicer. He didn't say that of course, but he wanted keys and melodies, and I presume that he is a much happier man now. It has been a peculiarly English revolution, bloodless in more ways than one. We love foreigners, so we have swopped Boulez for Eric Whitacre. Conformity is the name of the game, whether it is the enforced atonality of my student days, or the holy wallpaper or quasi pop of today, it is in its own way a kind of oppression – oppression that has to be resisted. My personal motto has always been that all anyone can ask of me is that I tell the truth as I see it.

As is well known, Stalin died one hour after Prokofiev, they even died of the same thing. Prokofiev's death was barely mentioned in the newspapers and there were no flowers at his funeral, due to the total hysteria over Stalin's death. However, ten years later, Prokofiev's anniversary was front page news, while Stalin's was only celebrated in Georgia.

Archive
1 | ... | 36 | 37 |

38

| 39 | 40 | ... | 45 |