Whilst chatting to a friend recently he confessed to 'centenary fatigue'. It wasn't, he said, that he was bored with hearing music by Benjamin Britten. He did feel, however, that spending an entire year playing music by a composer whose work is often played anyway was a wasted opportunity. He extended that argument, though less pointedly, to Lutosławski (who, in the UK at least, has received less attention). Why don't we, he suggested, explore music by centenarians whose music is less often played?
Inevitably this set me wondering whom these other centenarians might be, so I decided to have a bit of a dig around. Whilst I found many, only a handful had a discography big enough for me to construct what I was after: an alternative centenary celebration that didn't feature the big two. So here's my top seven, in no particular order. If you click on the name of the composer you can learn a bit more about them, the links on pieces will take you to relevant recordings on Spotify. If you have an account you can participate in this alternative celebration right away. If not, you will see some album information, which will help you track down recordings. Enjoy!
Jerome Moross (1913–1983)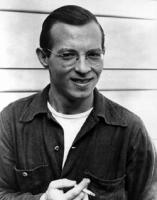 Born in New York, Moross who was a lifelong friend of Bernard Herrmann, with whom he shared an interest in writing for film and television. His best known film scores include The Big Country (1958), The Adventures of Huckleberry Finn (1960) and The Cardinal (1963). He also wrote concert works – including a symphony, a sonata for piano and a string quartet – and orchestrated for other composers, including Aaron Copland and Hugo Friedhofer.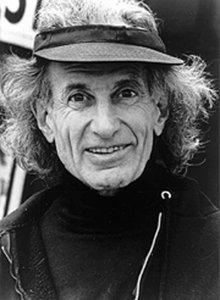 Henry Brant (1913–2008)
A Canadian-born American composer who developed the idea of spatial music, in which the location of instruments and singers is a compositional element. Whilst his larger works, such as Meteor Farm (1982), often include unusual instrumental combinations, he also experimented with homogenous instrumental timbres, as in Orbits for 80 trombones, organ and voice; Ghosts and Gargoyles for 9 flutes; and Angels and Devils for 11 flutes.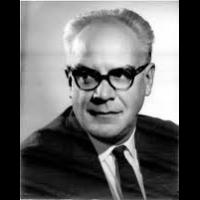 Alvin Etler (1913–1973)
Another American composer. His compositional style was inspired by Bartók and Copland as well as by some aspects of jazz. His best-known works are for wind (Etler, himself, was an oboe player), including his Quintet for Brass Instruments and Fragments for woodwind quartet.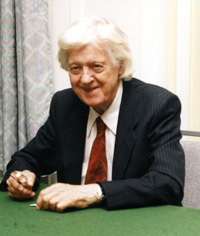 George Lloyd (1913–1998)
A British composer relatively well-known on these shores, but less so elsewhere. His style was staunchly conservative, which tended to divide opinion, even if few doubted his orchestral mastery. He is best known for his twelve symphonies and a number of concertos. His final work was his Requiem, completed three weeks before he died at the age of 85.
Maurice Ohana (1913 –1992)
An Anglo-French composer with a penchant for microtonality. This trait may have been influenced by his interest in Mediterranean folk music, especially Andalusican cante jondo. It is evident in such works as Si le jour paraît for ten-string guitar and Tombeau de Claude Debussy. A good starting place for getting to know his dense style is on Erato's Ohana: The Collected Works.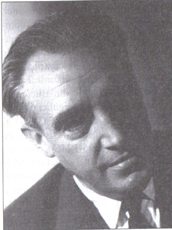 Constantin Silvestri (1913–1969)
A Romanian musician whose work as a conductor tends to obscure his significant output as a composer: he wote over forty orchestral, chamber and vocal pieces. One of his best known is his early Three Pieces for Strings. To learn more about him, it is worth reading the interview with Anda Anastasescu on CT, a Romanian pianist who has done much to champion his work.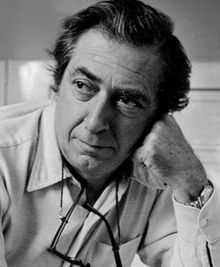 Norman Dello Joio (1913–2008)
An American composer with a conservative outlook. He studied with Bernard Wagenaar at the Julliard School and later with Paul Hindemith. Within the wind band world he is quite well known, especially for his frequently performed Fantasies on a Theme by Haydn. Other important works include Meditations on Ecclesiastes, for which he won a Pullitzer Prize for Music, and his Variations, Chaconne and Finale.
0 comments | Post Comment

I start with a reminder that, as well as reading this monthly summary of upcoming contemporary music events, readers should also check CT's concert diary, to which all members are free to contribute. As usual, I've added a number of concerts that I have found hither and thither to this list.
A few especially caught my eye. The first, Total Immersion: The Rite of Spring 1913 is a day-long event to mark 100 years since the first performance of Le Sacre. It includes a showing of the films Ballet Russes and Riot at the Rite, a talk about the work and a family introduction to the evening concert that, of course, includes a performance of Stravinsky's masterpiece. In Paris on 27th September IRCAM are marking the untimely death of Jonathan Harvey with a tribute concert that contains his Two Interludes and a scene from Wagner Dream as well as music by Webern, Bernd Zimmerman and Matthias Pintscher. The Barbican, finally are hosting the UK première of Kimmo Pohjonen and Samuli Kosminen's Uniko. With its 'lighting effects, surround sound and projections' this is likely to be an unforgettable experience.
There are several important festivals in September. Ultima, the Oslo Contemporary Music Festival runs from 5th–14th. Scandanavia's largest contemporary music festival, the theme this year is 'Off-Road', highlighting those who find alternative ways to create musical expression. Composers represented include Harry Partch, Conlon Nancarrow, Alvin Lucier and Frank Zappa. Alongside the festival runs Ultima Academy, an international symposium that includes lectures, workshops and debates about contemporary music.
The Warsaw Autumn International Festival of Contemporary Music runs from 20th–28th September. This year the focus is very much on new works, with the majority being either very recently or newly composed. Having said this, it also will focus on three important Polish anniversary composers: Witold Lutosławski (100th) and Henryk Górecki and Krzysztof Penderecki (80th). Performances will include Lutosławski's Piano Concerto and Symphony No. 3, all three of Gorecki's String Quartets and Penderecki's St. Luke Passion.
In the UK, finally, the North Wales International Music Festival (20th – 28th September) will include performances of Britten's Noye's Fludde, vocal music by Paul Mealor and a rare chance, on the final day, to hear William Mathias's Violin Concerto.
0 comments | Post Comment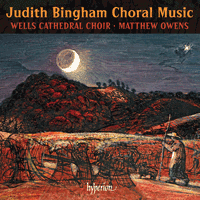 August sees another round of centenary releases, many of which revisit older recordings, either in the form of new collections or remasters.
Decca's seminal 1963 recording of Britten's War Requiem has been rereleased in a new version that uses the original tapes and early LP pressings. They have somehow managed to squeeze the entire War Requiem onto one CD or, if you have the equipment, a 24bit Blue-Ray disc. The second disc contains recordings of the composer in rehearsal, a historical document that will interest many. EMI have released a six CD collection of vocal works by Britten that includes performances, some of which date back to the 70s, of all of his orchestral song cycles: Les Illuminations, Our Hunting Fathers, Serenade, Nocturne, Phaedra and the astonishingly precocious Quatre Chansons Français, written when the composer was just fourteen. It also includes a number of folksongs, sonnets and canticles. On Signum Classics, meanwhile, there is a live recording of the Aldeburgh centenary production of Peter Grimes, featuring Alan Oke as Grimes, Giselle Allen as Ellen Orford, the Chorus of Opera North and Guildhall School of Music and Drama and the Britten-Pears Orchestra conducted by Steuart Bedford.
Lutosławski has, somewhat unjustly, received rather less attention than Britten this year. Naxos, however, have been steadily putting this right with a series of recordings, some of which I have commented upon in earlier roundups. They have now bundled these into a 10 CD box set. It includes many of his major works: the four symphonies, Jeux Venitiens, Chain I, II and III and the Piano and Cello Concertos. Whilst the majority of these are performed by the Polish National Radio Symphony Orchestra under Antoni Witt, the tenth 'bonus' disc reveals an important historical document worth the purchase price of the collection by itself: the final recording of Lutosławski in concert, here directing his Partita, Interlude, Chains I and II I and Chantefleurs et Chantefables.
Not a centenary composer, but one whose death last year makes him worthy of tribute, Hans Werne Henze is the subject of a new 16 CD boxed set featuring the complete recordings made by Deutsche Grammophon. As such, it is not a definitive collection; out of the ten symphonies by the composer, for example, it contains only numbers 1–6. There are, however, a number of other important works, notably his opera The Young Lord and his requiem for Che Guevara The Raft of Medusa.
If you would like a sanitised view of 20th century music, look no further than Decca's new 3CD The Essential 20th Century. It contains some curious choices. Whilst I wouldn't quibble with such works as Vaughan Williams' Fantasia on a Theme by Thomas Tallis, Stravinsky's Sacre or Ives' 3 Places in New England I do wonder why they would include Eric Coates Dam Busters or John Williams' Theme from Schindler's List. I like both works but would call neither '20th Century Classics'. There is the occasional nod towards the more challenging, but even this can feel like tokenism. Schoenberg, for example, is represented by his 1897 String Quartet in D major, not even written in the twentieth century and not remotely characteristic of his oeuvre. Having said this, however, there's enough meat amongst the lollipops to perhaps make this a useful introduction to those whose listening habits struggle to pass 1900. A present for sceptical friends and relatives, perhaps?
NMC this month will release a new disc of chamber music by Alexander Goehr. It features his Since Brass, Nor Stone for percussion and string quartet, …around Stravinsky (based upon the early Pastorale), Quintet for clarinet and strings, manere (based upon a medieval plainchant) and Large Siciliano. As sometimes happens on NMC, the disc has appeared on the website but the audio clips are not yet playable. This will change shortly. Hyperion, finally, has a new disc featuring the choral music of Judith Bingham, performed by Wells Cathedral Choir, Jonathan Vaughn on the organ and conducted by Matthew Owens. Highlights from the disc are available on the website and you are can download one track, Ave verum corpus, for free.
0 comments | Post Comment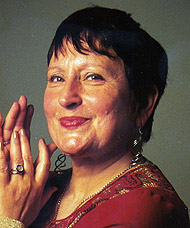 An email today From Tete a Tete:
We are still welcoming submissions from composers for Jane's Contemporary Clinic on 18th August, where the wonderful Jane Manning will spend an hour sight-reading and discussing experiments in vocal writing with MD James Young.
Details on how to take part at http://www.tete-a-tete.org.uk/janes-contemporary-clinic/ .
0 comments | Post Comment
Concert centres hosting summer festivals are alive with activity this month. Others, such as Wigmore Hall (here's their August itinerary, which you can compare with a normal month, here), are taking a holiday break.
I mentioned ten festivals at the beginning of July, five of which – the BBC Proms, Schlesswig Holstein, Bregenz, Salzburg and La Roque D'Anthéron – continue into August and in some cases beyond. They are all, therefore, worth looking into again. There are also several other festivals that begin in August:

Tête à Tête, the only opera festival in the world that consists entirely of new works, gets going tomorrow. Each evening at the Festival typically features three longer pieces and a couple of shorter works. There is also the chance to go to free 'Lite Bite' unticketed concerts where works of up-and-coming composers are featured. This year these are: Matt Rogers' Recurrent, Will Handysides' Of My Daughter's Prayer, John Webb's Cat-Astrophe and – a much-respected Cardiff colleague of mine – Fleur de Bray's Long Lankin.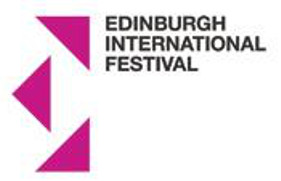 The Edinburgh Festival (9th August–1st August) offers a wide range of cultural events, as well as some concerts that feature new music. On 10th August, for example, there is the chance to hear the BBC Scottish Symphony Orchestra perform Varèse's Intégrales Amériques and Berio's Sinfonia. Philip Glass will also be present at the Festival, performing in a tribute to the work of the great Beat Generation poet Allen Ginsberg on 13th. A summary of all the concerts in the festival is available here.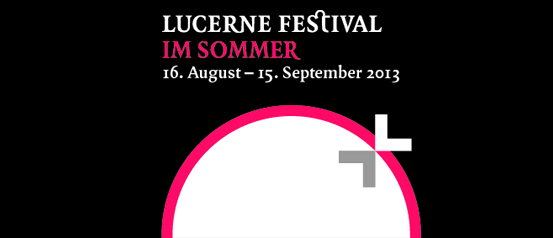 Taking inspiration from the 100th anniversary of Stravinsky's Le Sacre du Primptemps, the Lucerne Summer Festival's (16th August–15th September) theme is 'Revolution'. The focus will be on composers, new and old, who initiated radical innovation and whose music responded to political, social and cultural revolutions. Composers include Schoenberg, Shotakovich, Nono, Lachermann, Stravinsky and Israeli composer-in-residence Chaya Czernowin.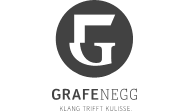 Whilst the beautiful venue at Grafenegg, Austria, offers concerts throughout the summer, it also has its own festival, which this year runs from 16th August–8th September. Of chief interest to readers here is a number of performances of music by Australian composer Brett Dean, who will also be in-residence. Works of his on offer include: Testament, Amphitheatre and Komorav's Fall for orchestra and his Concerto for Viola and Orchestra. On 18th August there will also be the chance to see Dean interact with young composers in the final part of a workshop project. The festival programme can be found here.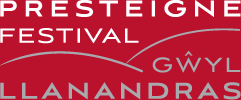 The Presteigne Festival runs from 21st – 27th August on the Powys/Herefordshire border. There will be the chance to hear Britten's Curlew River played in a double-bill with a new three-act chamber opera by Sally Beamish based upon the biblical story of Hagar and Abraham. Gabriel Jackson is composer-in-residence and will be represented by a number of chamber and choral works, a new piece for string quartet and another chance to hear his Piano Concerto, commissioned by the Festival a few years ago. There will also be premières from Thomas Hyde, David Matthews and Robert Peate.
0 comments | Post Comment
Today, I have been trying to think of pieces of music that might be appropriate for the celebration of a royal baby. The Cunning Little Vixen, perhaps, with its story of birth and renewal. The only other opera with a baby that comes to mind – also by Janáček – is Jenůfa, but not even an ardent republican would find a story about infanticide very appropriate. There must be others. Perhaps Wills and Kate should commission a new work from a living composer. That would be a challenging brief.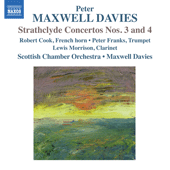 July CD Roundup
Chandos continues to celebrate the Britten centenary with a new disc featuring Howard Shelly performing his Concerto for Piano and Tasmin Little the Concerto for Violin accompanied by the BBC Philharmonic under Edward Gardner. The Piano Concerto is of particular interest since it also includes a recording of the original third movement of the work before it was revised in 1945. A search for Peter Maxwell Davies at Naxos now reveals three pages of albums that are dedicated to or contain his music, many conducted by the composer himself. This important work continues this month with a new recording of his Strathclyde Concertos Nos. 3 and 4 with Robert Cook (French horn), Peter Franks (trumpet), Lewis Morrison (clarinet) accompanied by the Scottish Chamber Orchestra under the baton of the composer. Also on Naxos is a recording of Salvador Brotons Symphony No. 5, Oboe Concerto and 4 Pieces with the Orquesta Simfònica de Balears conducted by the composer. There are, finally, two more complete editions this month. The first, released by DG, features the music of Messiaen and comes in on 32 CDs for the modest price of £82.83 (Amazon). The second, not strictly relevant here but catching my eye nevertheless, is the release of the already extant Teldec Complete Bach Edition in a new format: a 32GB USB stick. You can pick this up for a paltry £136.20 at Amazon. Take my money…

Embedded
Sound and Music are currently running calls for three Embedded projects. The deadline – 30th July – is fast approaching. The first is from The Opera Group, who are offering the opportunity for two composers to spend 18 months in residence with them. You don't have to have had any experience of writing opera to apply. The second is from the Somerset House Trust. The successful applicant will be given the chance create works in response to the 'unique spaces' in the building. Finally, the University of Huddersfield is offering the opportunity for a composer to create one or more new works that engage with objects in the British Music Collection. More details are available on the Sound and Music website.
The BBC Proms – Looking Ahead
A heads up for interesting concerts at the BBC Proms over the last few days of July. Thursday 25th sees the world première of John McCabe's Joybox in a concert of works inspired by or written for dance. McCabe's music can be colourful and very direct when he's in the mood (as, for example, in his Les martinet noirs), so I've feeling we'll be in for a treat. Monday 29th sees the UK première of Colin Matthews' mercurial Turning Point, a work actually written some seven years ago – it is curious that it has taken so long to make its way to our shores. For something different on the same day, check out Naturally 7's late night Prom. I freely admit they are not my cup of tea, but their R&B a capella beatboxing is, nevertheless, highly engaging. The late night Prom on 31st also looks interesting, with performances of Frank Zappa's drolly counter-cultural The Adventures of Greggery Peccary, a performance of Nancarrow's Study for Player Piano No. 7 and the UK première of Philip Glass's Symphony No. 10.
0 comments | Post Comment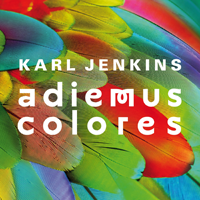 It's fashionable to knock Karl Jenkins. Some might say that it is even inappropriate for me to blog here about him. The truth is, however, that his music provokes valid questions about the place of contemporary music in our society. He is one of the few living composers who make a living out of writing concert music away from the support structures of arts bodies. For that alone he should demand respect.
In the world of record labels successful music equals commercial music. Measuring the worth of a piece of music is not, however, as simple as this, as we all know. A piece of music may only be readily understood and enjoyed by a few people, but that does not mean it is not good music. But, in my opinion, neither should pleasing a vocal claque by being esoteric be seen as a sign of success either. I'm not going to open up the distinctly tricky subject of 'high' versus 'low' art here. That's a subject for university lecture theatres and learned tomes on musical philosophy (try Roger Scruton's excellent Understanding Music for example). Jenkins himself is rather pleasingly open-minded on the issue of style: '"I firmly believe that the future of music lies in a plurality of styles, each composer and each listener true to themselves and to the music that moves them; that expresses our emotions and the world we live in today." That presupposes a rejection of schools of composition, prescribed and proscribed methods of writing. Whilst such schools have undoubtedly created great art they also have had the unfortunate side effect of side-lining composers who didn't fit in with their manifestos. Think of Boulez's rejection of almost anyone who didn't agree with him. Ultimately we are left with the music, which must be judged in its own right.
I like some of Jenkins' music. It's not at all ironic that this most commercial of composers spent much of his early life composing commercials. This gives him an enormous facility for connecting with listeners quickly and directly. I would go so far as to say that if you are unmoved by listening to his extraordinarily catchy Adiemus then probably music is not for you. It gets under your skin. It is music that sets out to provoke an immediate and physical response. It succeeds. In this way it's not much different from, say, the opening Responsorium from Monteverdi's Vespers. You won't find many commentators on high art knock that particular work. The problems, for me, set in when he attempts to write works of greater emotional depth.
The simplicity of the opening of the Monteverdi is, of course, the prelude to a work of extraordinary depth and compositional mastery. When Jenkins tries to tackle something similar, things tend to descend into pastiche and cloying sentimentality. His The Armed Man: A Mass for Peace is a classic example of this. Given his subject matter, his opening treatment of the old tune L'homme armé is embarrassingly anodyne and compositionally not very imaginative. There is a successful pastiche of Palestrina in the Kyrie, but it feels stylistically wrong alongside everything else, not least the inexplicable Muslim call to prayer that precedes it (David Fanshawe was much better at incorporating this sort of thing). It goes on like this. Not strictly part of the work, the album of the Mass ends with a setting of Laurence Binyon's For the Fallen, a frighteningly saccharine work full of snippets of the Last Post and a voice over of the second stanza of the poem.
Given all this I was quite glad this month to see Jenkins return to his Adiemus project with the disc Adiemus Colores. As Jenkins himself has described it, it is kind of Adiemus meets Latin America. Jenkins' fascination with the area comes through Afro-Cuban jazz, the music of Antônio Carlos Jobin and Àstor Piazzolla and his involvement with jazz-fusion band Nucleus. As a Welshman he is also drawn to this part of the world by the historical curiosity of there being a Welsh-speaking settlement in Patagonia, Argentina. Each section of the thirteen-movement work is named after a colour, the music abstractly reflecting that colour. The music itself is full of Latin American pastiche: curling and moody trumpet solos, smoochy strings, throaty vocals and, of course, Latin rhythms. This is no bad thing; the style helps to draw the whole thing together. Jenkins also injects it with plenty of toe-tapping energy. There's nothing that quite approaches the goose bump-inducing original Adiemus track, but what we're left with is perfectly attractive well-made music. It doesn't challenge but it certainly entertains.
Jenkins makes much of being true to oneself as a composer. Compared to the mishmash that was The Armed Man he achieves this here. He should, perhaps, remember this next time he embarks on one of his more profound utterances.
0 comments | Post Comment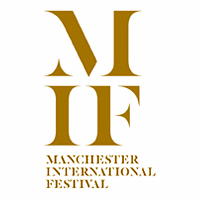 Manchester International Festival 4–21st July
The biennial festival consists of dance, theatre, panel discussions and even an urban farm project. There are also some contemporary music events including, on 7th July, an evening of new and rarely performed work by John Tavener. The full brochure is available here and there is also a handy page on the festival website where you can see a list of events for which tickets are still available.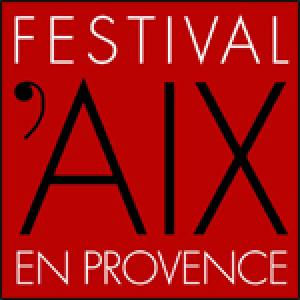 Festival 'Aix en Provence 4th–27th July
This year's festival in Aix-en-Provence, Southern France, includes the world première of Vasco Mendonça's opera The House Taken Over on 6th, 8th, 11th, 13th, 16th and 17th July, a concert of contemporary music on 13th July and other concerts that include music by Schulhoff, Bartók, Ligeti and Janáček.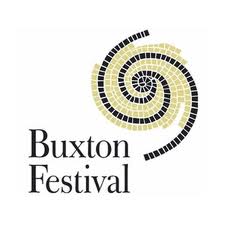 Buxton Festival 5th–21st July
Billed as 'A happy marriage of opera, music and books', the festival includes performances of Sacred and Profane, The Prodigal Son and The Burning Fiery Furnace by Britten and The Killing Flower by Salvatore Sciarrino and Eight Songs for a Mad King by Peter Maxwell Davies. The full brochure is available here, with a quick summary, including current ticket availability, here.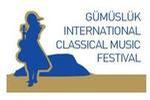 Gümüslük International Classical Music Festival 5th July–7th September
Heading further afield, the Gümüslük Festival near Bodrum in Turkey holds intermittent concerts throughout the summer months. A summary is available here with a link to more detailed information at the bottom of the page. Contemporary comopsers represented include Philip Glass, Pekka Pohjola, Pat Metheny and Györgi Ligeti.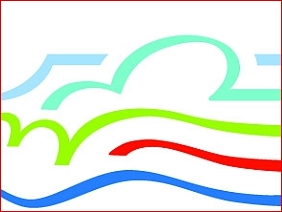 Schleswig-Holstein Musik Festival 6th July – 25th August
Held in Northern Germany, this festival totals 118 concerts, including three in the countryside and a children's music festival. The programme is not very easy to search by composer, but some digging around has revealed music by Heino Eller, Erikki-Sven Tüür, Peteris Vasks, Tönu Körvits, Sofia Gubaidulina, Henri Bourtayre, Wilhelm Kaiser-Lindemann and Veljo Tormis. If you are in the area or planning a trip there it is well worth investigating further.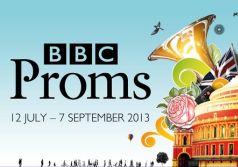 BBC Proms 12th July–7th September
This year's Proms features commissions for Julian Anderson, Diana Burrell, Anna Clyne, Edward Cowie, Tansy Davies, David Matthews, John McCabe and John Woolwich while the world premiere of Tom Adès's Totentanz is given by the BBC Symphony Orchestra on 17th July. The first night opener will be the first performance of Julian Anderson's Harmony. A full list of composers can be found here.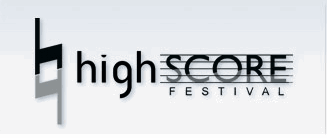 highSCORE Contemporary Music Festival and Master Classes 15th–27th July
The highSCORE Festival in Pavia, Northern Italy offers a venue for emerging composers to develop their craft and to promote it to audiences. There are some major figures attending, including guests of honour Louis Andriessen and Martin Bresnik. Frustratingly, the concerts link seems currently only to lead to a gallery of photos. You can contact the artistic director Giovanni Albini, however, on this email address: artdir@highscorefestival.com.

Bregenzer Festspiele 17th July–18th August
The most notable contemporary music event this year is the world première of Ben Frost's music theatre adaptation of the late lamented Iain Banks' chilling The Wasp Factory. Set for three performers, string quartet and electronics to a text adapted by David Pountney, it takes place on 1st August.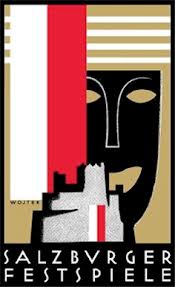 Salzburg Festival 19th July–1st September
The festival's wide-ranging programme of opera, drama and concert music can be viewed here. As well as finding works of interest embedded in concerts throughout, there are ten events, almost like a festival within a festival, labelled 'Salzburg Contemporary'. These include works by Tōru Takemitsu, Toshio Hosokawa, George Benjamin, Harrison Birtwistle, Isang Yun, Dai Fujikura, Maki Ishii and Friedrich Cerha.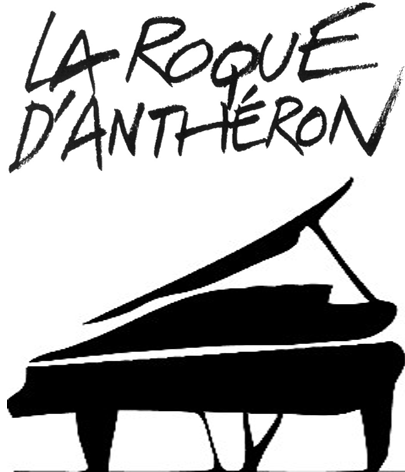 Festival International de Piano 20th July–20th August
The festival, held in La Roque d'Anthéron near Marseille in Southern France, is dedicated entirely to piano repertoire. Much of the programme concentrates on pre-twentieth century repertoire, but dig a little deeper and you will also find some Ligeti, Stravinsky and a Jazz concert on offer.
0 comments | Post Comment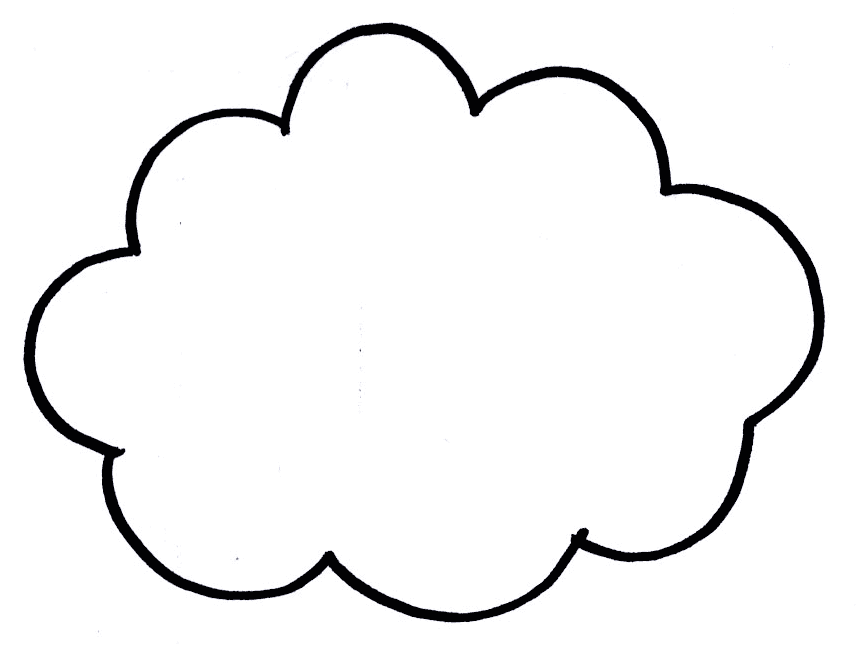 From my teens until my twenties I was an avid collector of CDs. A few of my friends in school were the same. Hardly a week would go by without one of us bringing in a new acquisition, usually from the mainstream classical repertoire. We would pore over every detail of the work and be witheringly critical of performances that failed to use 'authentic' performance practices. As my interest in contemporary music grew I later added many twentieth and twenty-first century works to my collection. I have some 300 CDs, neatly laid out on shelves in my living room. I hardly ever touch them.
CDs were consumers' first experience of purely digital music production. Only those marked with the holy trinity of DDD (digitally recorded, digitally mixed, digitally transferred) were good enough for me. I loved the shine of them, the quality of the sound and, of course, the music itself. Then, along came iTunes, Spotify and the rest of it. Downloads did away with my disks. My CDs gathered dust; it always seemed easier to look up a piece on Spotify, even if it was not quite the recording I would have bought. I never bothered ripping my CDs to iTunes because, as an iPhone user with a paltry 32GB, I could not have transferred all of my music onto it. This last few weeks, however, I have been breathing new life into my CD collection with Apple's iTunes Match.
iTunes Match has been around since the end of 2011. For £21.99 a year you can upload your entire music collection into the cloud. What is rather clever is that, when you rip a CD to iTunes on your computer, iTunes can work out what it is and, rather than uploading the entire CD, it identifies the album in the iTunes catalogue and makes it available across all of your devices. This also means that if you ripped a CD to a low bit rate file, perhaps to save hard drive space, iTunes can identify the album and make it available to you in the full 256 kbps from the cloud.
The service has come in for criticism and, I must admit, the process of ripping CDs, cleaning up the information and finding cover art is tedious (the program TuneUp, makes things rather easier, however). The process of matching is also not as smooth as it should be; I think more than half of my tracks have actually been manually uploaded. But once the music is in the cloud it is great. I can now listen to the hundreds of disks I lovingly collected wherever I am and without it using up valuable disk space. I am now reengaging with my CD library in a big way. Also, in case you think I am being typically Mac-centric, you can get similar services with Amazon Cloud Player and Google Play. If you're not sure which is for you, arstechnica.com have written a useful comparison of the three.
0 comments | Post Comment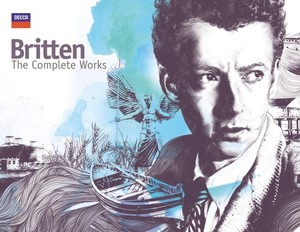 And so to this month's CD releases or digital downloads, whatever's your poison.

Decca doesn't appear to have made new recordings this month, but, based around its extensive catalogue of works by Britten, conducted by Britten, it has released the first ever complete survey of the composer's oeuvre to commemorate the 100th anniversary of his birth. The collection comes in at 65 CDs and also features films of the composer at work. It is available for £149.99 on Amazon which, given the outstanding pedigree of many of the recordings, is a bargain.

Hyperion has released a generous collection of choral works by James MacMillan. Central to the disk is his Tenebrae Responsories, a dramatic a capella work whose wide influences include the music of Renaissance masters such as Gesualdo and the chromatic language of Wagner. It is contrasted with more jubilant works, including Tu es Petrus, Summae Trinitati and Ecce sacerdos magnues, for which the choir is joined by London Brass. Also on Hyperion is a complete survey of Stravinsky's music for piano and orchestra. Whilst this only amounts to six pieces, it makes an interesting programme, taking in as it does such varied pieces as the Neoclassical Concerto for Piano and Wind Instruments (1923-4) and his much later rotationally serial Movements (1959).

Naxos, finally, have issued three new recital programmes. The first is an isoteric-sounding album of twentieth century Italian clarinet solos performed by Sergio Bosi. It contains works by Berio, Bettinelli, Bucchi, Dionisi and Gabucci. The second is of twenty-first century Spanish guitar works. The first of a projected series, it includes music by Brotons, Puerto, Morales-Caso, Cruz de Castro and Balada. Finally, there is a disk of Polish violin music, which includes Gorecki's Little Fantasia and Lutosławski's Recitativo et Arioso.

0 comments | Post Comment

Archive
1 | ... | 19 | 20 |

21

| 22 | 23 | ... | 37 |