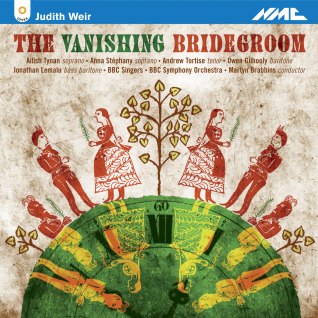 Master of the Queen's Music, or maybe Mistress of the Queen's Music. Perhaps even Lady of the Queen's Music. I personally favour Judith Weir using the normal title – it's about time it were divorced of gender. Whatever ridiculous questions such an award poses, however, it's an honour that feels richly deserved. Femininity aside, Judith Weir, along with a very select group of composers in the UK, occupies an elevated position borne of a brilliant catalogue of work.
Despite this, it would be easy to write off the fact that she is a woman as merely incidental. It isn't. Whilst it is her work as a composer that has won her this accolade, it would be hard to imagine it being given to a female composer even in the recent past. The musical landscape has changed a great deal over the last fifty years. We now have a long list of established and emerging female talent – Judith Weir, Tansy Davies, Judith Bingham, Sally Beamish, Errollyn Wallen, Helen Grime, Charlotte Bray. Things aren't perfect in the UK, but this appointment, at least, is a happy sign of the times.
Coinciding with her appointment is an NMC CD release of one of Weir's more neglected works, the opera The Vanishing Bridegroom. Not as well known as A Night at the Chinese Opera or Blonde Eckbert it contains a similarly beguiling mixture of folk story-telling and psychological drama. There are three loosely connected parts: the first concerning a missing inheritance, the second a vanishing bridegroom, the third the story of the bridegroom's daughter who is wooed by a mysterious and rich stranger. I've only been able to dip into the fairly generous extracts on the NMC website. The musical language – extended tonality, polyrhythms, found folk elements – will be familiar to those who know her music and eminently accessible to those who do not. As always, however, the genius of the music lies in Weir's ability to weave these elements into a convincing drama. For that you will need to trust her and buy the complete recording.
There are two interesting releases on Naxos. The first is a disk by German-born, American composer Ursula Mamlok (b. 1923) that explores her chamber music, probably her favourite medium. There are six works that cover the years 1962 to 2001, the whole being prefaced with a seven-minute interview with the composer. The second release continues Naxos's admirable John Cage series with a third instalment of his works for two keyboards, comprising his Winter Music, Two2 and Experiences No. 1.
Volume 9 of Bridge Records' Poul Ruders Edition concentrates on his chamber music, including his New Rochelle Suite for guitar and percussion, Schrödinger's Cat (12 Canons for Violin and Guitar) and 13 Postludes for Piano. Volume 16 of their George Crumb edition, meanwhile, contains the first recording of the last part of the composer's American Songbook series as well as a new song series Sun and Shadow, setting the poems of Lorca. Finally on Bridge there is a new album containing première recordings of Peter Lieberson's romantically inclined Piano Concerto No. 3 and Viola Concerto performed by Steven Beck (piano), Roberto Diaz (viola) and the Odense Symphony Orchestra under Scott Yoo.
A few other interesting finds hither and thither to check out. On Sony Classics piano-bass-drums trio The Bad Plus have released their interpretation of The Rite of Spring. It's good fun; rather well making the point that classical music can transcend questions of genre. Try it out on Spotify if you're not sure. On Chandos, there is a new disc of works by composer Edward Gregson, containing his Dream Song for orchestra, his Horn Concerto and Aztec Dances for flute and ensemble. Back to NMC, finally, for John Casken's Apollinaire's Bird, a single movement work for oboe and orchestra based on the poem Un oiseau chante by Guillaume Apollinaire. It is a bargain at just 79 pennies for half an hour of music.
0 comments | Post Comment
Christian Morris talks to Dr. Felix Meyer, Director of the Paul Sacher Stiftung, Basel. Established by conductor and patron Paul Sacher, the Foundation is one of the most important archives of twentieth and twenty-first century composers' manuscript material.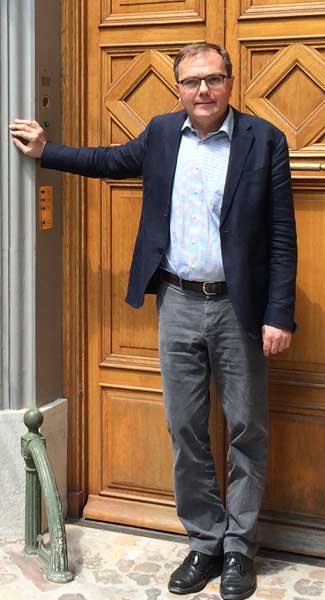 Felix Meyer
We're here to talk about the Paul Sacher Stiftung, but it would be nice to know a little about Paul Sacher the man to begin. Tell us a little about him: his background and how he came to be in a position to found the institution.

Well, he was was a musician born in 1906 who came from very humble origins. He studied musicology at university, at the same time learning to conduct. This was the time after the First World War when there was a reaction to everything that was considered to be romantic. That included an indifference to the traditional symphonic repertoire. So in 1926, when he was twenty, he founded the Basel Chamber Orchestra, playing old music and new music, excluding, basically, all of the nineteenth century. He conducted this group for sixty years.

He always told a story that when he studied musicology his professor said to him that you had to do a dissertation, it being, more or less, the thing that you needed at the end of your studies. His professor gave him a subject. It was a Beethoven topic and that made him decide not to finish those studies but really to do something, not against Beethoven but against what that represented. For him it was always, from the beginning, old and new. That meant pre-nineteenth century and post-nineteenth century.


So the entrepreneurial drive was there before the financial means were at his disposal?

Absolutely. We have to bear that in mind because there have always been people saying that he could do what he did because he was wealthy. He was not wealthy in 1926. He married Maja Stehlin in the 1930s and she had been married to the heir of Hoffmann-La Roche who had died in an accident. So it was only in the early thirties that he had access to money. Of course, once he was wealthy he could proceed on another scale, that's quite clear. He could then commission famous composers to write pieces for him. That is what he became best known for – his championship of contemporary music, but he also did continue to conduct classical and especially pre-classical music for many decades.
>> Click here to read the rest of the interview

0 comments | Post Comment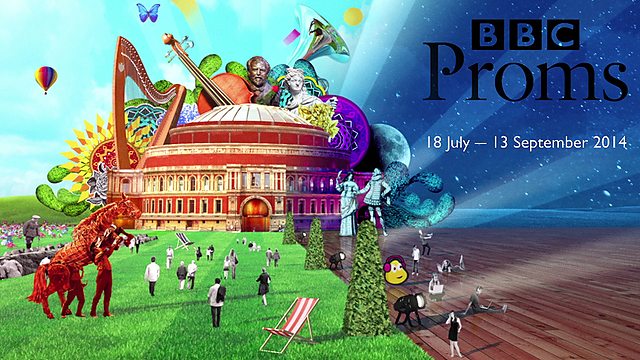 You have to work a little to find the contemporary music amongst the long list of composers represented at the 2014 BBC Proms (18th July – 13th September). Sadly, there is no First Night of the Proms première this year, the organisers instead opting for a complete performance of Elgar's The Kingdom. July does, however, see a number of interesting concerts, including the posthumous world première of John Tavener's Gnosis on 23rd; the world première of Gabriel Prokofiev's Violin Concerto on 29th; and the European première of Roxanna Panufnik's Three Paths to Peace. There's even a Pet Shop Boys concert on 23rd, including the première of A Man from the Future.
The Cheltenham Music Festival runs from 2nd to 13th July. It is one of the UK's livelier and interesting events, with its own composers' course and a good range of contemporary music to enjoy. This year this includes world premières of Nicola LeFanu's Japanese-inspired opera Tokaido Road; new works by Tom Stewart and Gavin Higgins played by the Fidelio Trio; a new percussion quintet from Graham Fitkin; and Pluck from the Air, a brand new quintet from John Woolrich. Other composers represented include Michael Zev Gordon, Piers Hellawell, Arlene Sierra, Philip Cashian, Steve Martland and, in a performance of his seminal Different Trains, Steve Reich.
Two operas by HK Gruber stand out in the Bregenzer Festspiele (23rd July to 25th August). The title of Tales from the Vienna Woods, which receives its première on 23rd July, derives from a play by the Austro-Hungarian writer Ödön von Horváth, a bitter satire about the mendacity and brutality of the petite bourgeoisie. On 31st there is also the chance to see his Gloria – a pigtale, a satirical opera that tells the story of a pig who falls in love with a butcher.
The Festival 'Aix en Provence has been running since 16th May. There are a few interesting concerts this month before the festival ends on 24th July. There is the world première of a new work for string quartet by Jérôme Combier on 10th, which will be played alongside Bartók's String Quartet No. 5 and Manfred Trojahn's String Quartet No. 3. There are several other works by Trojahn to enjoy on 13th July, not to mention the chance to hear Ligeti's Piano Concerto in the same programme. On 12th July, finally, will be a concert of contemporary masterpieces after Francesca Verunelli's and Sebastian Rivas' compositions.
0 comments | Post Comment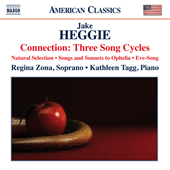 Not a huge number of new CD releases this month. Even the normally hyperactive Naxos only has one album by a living composer: the song cycles Natural Selection, Songs and Sonnets to Ophelia and Eve-Song by Jake Heggie. Attractive and approachable the works are influenced by folk, jazz and music theatre.
Going back in time a little, Naxos has also released five disks of music by Swiss-French composer Pierre Wissmer (1915-1992). This includes all nine symphonies, two of his three piano concertos, his Violin Concerto No. 1 and Concerto Valcrosiano. Wissmer's style can vary a great deal, sometimes it is hard-nosed and ascetic, sometimes more straightforwardly romantic. Even in the case of the latter, however, this is still very much music of the twentieth century, with enough quirkiness to keeps things lively.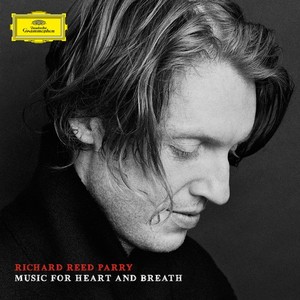 On 9th June DG release a CD devoted to the music of Richard Reed Parry that consists of a series of works inspired by the movement of heart and breath. I have only heard one of the pieces on the disk (in a different performance): For Heart, Breath and Orchestra. Simple in conception it is, nevertheless, a highly original and immensely beautiful work. If you have Spotify, you can make your own mind up here. The rest of the disk should, therefore, be a real treat. DG have also released a four-CD Max Richter retrospective, that consists of the albums The Blue Notebooks, Songs from Before, 24 Postcards in Full colour and Infra.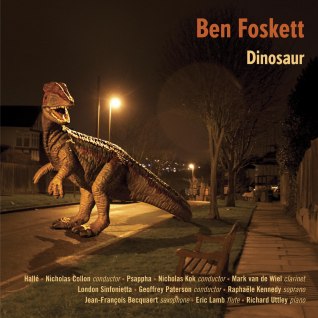 I mentioned Larry Goves's Just stuff people do on NMC last month in my roundup. It is now available for streaming on Spotify. On 23rd NMC also will release a programme of music by Ben Foskett. Spanning ten years of his composing career it consists of Five Night Pieces, Hornet II, From Trumpet, On From Four, Dinosaur and Cinq Chansons à Hurle-Vent. Preview extracts are already available on the NMC website.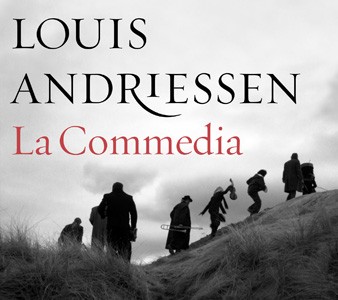 On June 10th, finally, Nonesuch will release Louis Andriesen's award-winning opera La Commedia. The work is based on Dante's Divine Comedy with additional texts from the 16th century theologian Sebastian Brant and 17th century Dutch dramatist Joost van den Vondel. Others, including Alex Ross and Anne Midgette have raved about this work, so this release, as both a double-CD and a DVD collaboration with director Hal Hartley, should be a major event. Again, extracts are available now on the Nonesuch website.
0 comments | Post Comment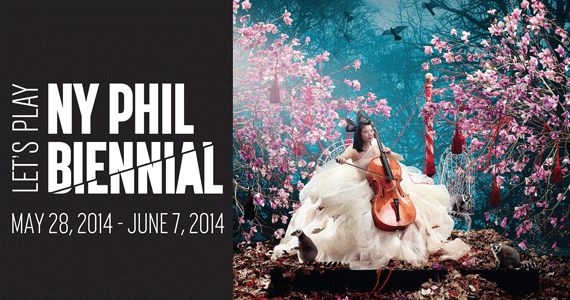 Alan Gilbert and the New York Philharmonic have big plans for their inaugural contemporary music festival, which has just got underway in New York:
"We want the NY PHIL BIENNIAL to galvanize the whole city around an immersive contemporary music experience — to take a snapshot of where music is today," says Gilbert. "We have followed the lead of the great visual art biennial events in making this project extremely collaborative, and have reached out to a variety of curatorial voices, as well as the many other imaginative and forward-looking New York cultural organizations who have accepted our invitation to 'come play with us' as partners."
The 11-day programme, which runs until June 7th, consists of 21 concerts involving more than fifty composers, hundreds of musicians and ten of New York City's cultural institutions. New works on offer range from those by children in the New York Philharmonic's Very Young Composers Programme to such well-known figures as Christopher Rouse, Peter Eötvös, Steven Mackey, Julia Wolfe, Matthias Pintscher, Elliott Carter, Pierre Boulez, and George Benjamin. Six new works by emerging composers will receive NY Philharmonic readings, three of which will lead to world premières. There will also be panel discussions, post concert 'meet-ups' with composers and musicians, national radio broadcasts and electronic media and photography installations. A festival pass is a very reasonable $95, which will get you into all the events.
The Aldeburgh Festival takes place from 13th to 29th June. The centrepiece of 2014 is a new production of Britten's pacifist opera, Owen Wingrave, with four performances (13, 15, 16, 18 June), a screening of the original BBC TV production (16 June) filmed at Snape in 1970, and a Study Day (17 June).
On 28th Tristan Murail will be in attendance for three concerts of his music, including two UK premières. Festival Artistic Director Pierre-Laurent Aimard will makes a number of appearances performing music by composers with whom he is particularly associated, including a major project exploring Ligeti's Études. There will also be the opportunity to hear new works by Ryan Wigglesworth and Britten–Pears young composers Louis Chiappetta, Tom Coult, Nicholas Moroz, Michael Taplin, Robert Peate and Emma-Ruth Richards.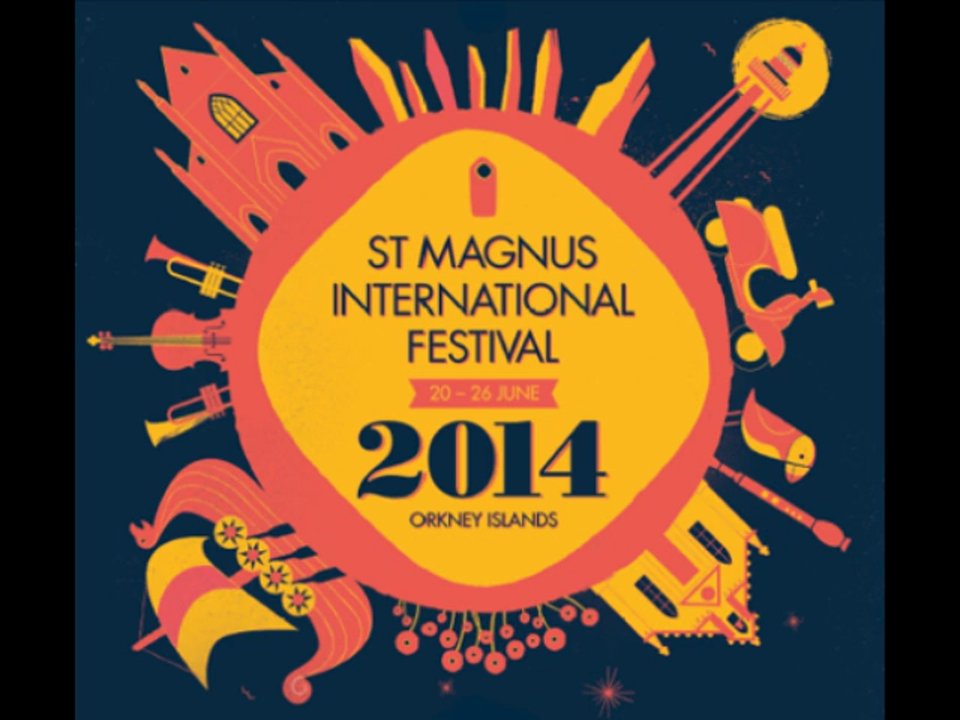 Anniversaries, birthdays and returning friends are behind the programme for the 2014 St. Magnus International Festival, which celebrates the 200th Anniversary of the Norwegian Constitution and Orkney's historic links with the country; 70 years since the release of the Italian POWs and the creation of the Italian Chapel; and Peter Maxwell Davies's 80th birthday.
Premières include Cecilie Öre's Toil and Trouble given by the BBC Singers, a new work for wind quintet by Tom Harrold, Alasdair Nicolson's String Quartet, and a concert of world premières by those studying on the St. Magnus Composers' Course. Works by Peter Maxwell Davies include Start Point, A Hoy Calendar, One Star at Last, three sets of songs for children, The Pole Star March and Farewell to Stromness.
0 comments | Post Comment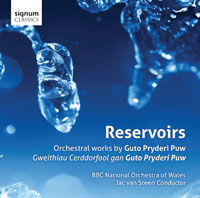 'There are places in Wales I don't go:
Reservoirs that are the subconscious
Of a people, troubled far down
With gravestones, chapels, villages even…'
Guto Puw is in many respects the quintessential Welsh composer: he grew up in a musical family steeped in national folk forms and traditions, he is a native speaker who now teaches at Bangor – the only university where it is possible to earn a degree through the medium of Welsh, he rose to prominence through the Eisteddfod tradition and, most importantly, his music is steeped in the folklore of the country.
Whilst extra-musical influences frequently derive from his rootedness, however, his style – highly chromatic, driven, brash even – sometimes feels like a challenge to the culture that gives it succour. Despite the efforts of an earlier generation of composers, Welsh music still suffers from a tradition of amateurism often ignorant of radical developments elsewhere. Puw's roots might be Welsh, but his outlook is international, with influences including Lutosławski, Per Nørgård and György Ligeti.
His new disc of five orchestral works, Reservoirs, released this month on Signum Classics amply demonstrates these two sides to Puw's musical character. The first piece in the programme …onyt agoraf y drws…, (…Unless I Open the Door…) is based upon the end of the Branwen tale from the Mabinogion that, with its opening of forbidden doors, evokes something of Duke Bluebeard's Castle. The musical surface includes 'found' musical elements, including a Welsh folk tune and an Irish string reel. There is not a hint of parochialism in this, however; their integration into his wider style being knowingly postmodern. The piece also displays a fine instinct for drama, suggesting, perhaps, a nascent operatic talent; Puw's forthcoming project, the opera Y Tŵr (The Tower), with Music Theatre Wales is an exciting prospect.
The most substantial work on the disc, Reservoirs, is inspired by the R.S. Thomas poem of the same name, the opening lines of which begin this review. The poem refers to the flooding of various valleys in North Wales in order to supply water to English cities, a subject of particular resonance to Puw, whose grandfather lost some of his own land at this time. Puw approaches the subject from several angles: the serenity of the musical surface in slow sections is contrasted with violent passages representing the tragedy that occurred beneath; the notion of water being held in one place represented by the accumulation of clusters of sound. It is an intensely serious piece, the musical language more consistent than …onyt agoraf y drws…
Concerto for Oboe and Hologram stand apart from the other works on the disk, not being inspired by any aspect of national consciousness. They are, nevertheless, also programmatic. In the Concerto each movement is based upon a characteristic of language: in Rumour, the oboe weaves a line of beguilingly attractiveness that eventually melts away, the parallels with the title being obvious enough; Chatter hammers away with mechanistic zeal, building into an exhilaratingly brassy climax.; Lento tenerezza explores tenderer aspects of language, though perhaps in a way that acknowledges that sympathetic words are not always delivered with sincerity; S... s… s… stutter, evokes this particular malady with deliciously humorous effect.
The ten-minute purely orchestral work Hologram, by contrast, takes a rather more serious approach to his source of inspiration, the techniques of holography being translated into a musical argument involving 'gradual and subtle changes of colour and texture'. It is an idea that pays off, Puw handling the ten-minute span with an acute ear for orchestral sonorities.
The programme ends with his Break the Stone Overture, written for the 125th Anniversary of Bangor University. The title makes reference to the people of the area, many of whom were quarrymen who contributed their wages to the founding of the University. Puw transforms the idea of working stone into a purely musical one, the musical raw material being subjected to constant development. It is an exhilarating span of music, the semiquaver figure first presented in violas building with relentless energy. It leads into an atmospheric central section with Ligetian running scales, a distant trumpet call and various unusual percussion instruments – including 'a masonry hammer and chisel, a roofing slate and shell chimes' – that evoke the sound of the quarry. The opening section eventually reasserts itself, the piece ending in a satisfying blaze of energy.
Jac van Steen and the BBC National Orchestra of Wales perform with vigour, precision and understanding throughout. The recording is well-balanced and clean. All of which is superfluous – you are not going to find these recordings anywhere else. If you want to get to know the music of this fine Welsh composer, this is the place to start.
More May Releases
Another Welshman whose music is worth getting to know is Brian Noyes. Journeys After is a substantial new release containing his orchestral works Points of Decision and Shadows of Memory, played by the Moravian Philharmonic and St. Petersburg State Philharmonic respectively.
On Naxos there are six new releases of recent music: Paul Reale's Seven Deadly Sins, Celtic Wedding, Holiday Suite and Composers' Reminiscences; Jake Heggie's Out of Darkeness, containing song collaborations with Gene Scheer and Krystyna Zywulska; a programme of chamber music by Michael Brouwer; Mieczysław Weinberg's Symphony No. 18 and Trumpet Concerto; Ross Harris's Symphony No.4 and Cello Concerto; and – a welcome re-release of the original recording – Peter Maxwell Davies's claustrophobic The Lighthouse.
DG have released a trio of albums by Max Richter: Infra, 24 Postcards in full colour and Songs from before. They also debut a new recording of motets by Karl Jenkins. NMC, meanwhile, have issued Harrison Birtwistle's Gawain – a re-release, I believe, of the original recording; and also Just stuff people do, a programme of works by Larry Goves.
0 comments | Post Comment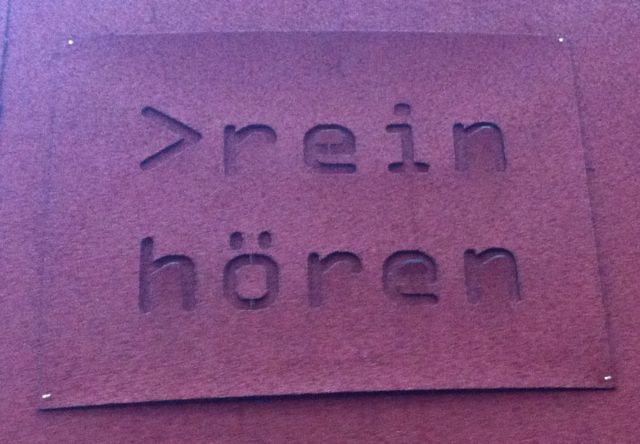 Over the last week I have watched with fascination this odd-looking structure taking form outside the Paul Sacher Stiftung in Basel: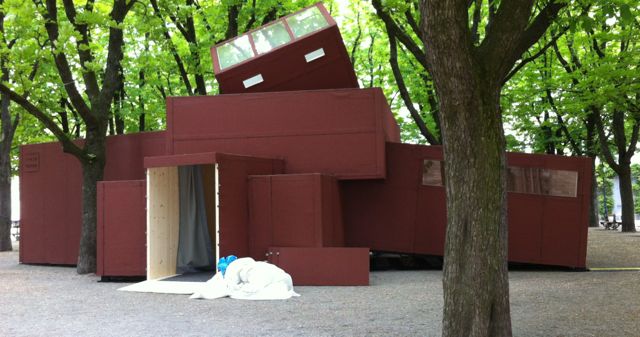 Today it finally became clear what it was all about.
A few years ago, after a visit to the Guggenheim in Bilbao, I railed against the lack of parity between contemporary artists and composers. Why could an exhibition of obscure modern art gain such a wide and appreciative audience, and yet a disdainful public leaves contemporary music to its tiny coterie of initiates? I tentatively suggested that we need to get out of stuffy music halls, accommodate ourselves more to the needs of audiences.
Of course others have successfully attempted just this. What I saw today, however, struck me as a particularly elegant solution to the problem. The curious construction is the >reinhören pavilion – a mobile concert hall. Over the course of this month there will be a number of performances in it, but today we were treated to a series of works played by pianist Marino Formenti.
The interior has beautifully minimalist wood panelling with various levels, including a little area only reachable by a ladder. Strewn all around are enormous red beanbags. At the entrance there is a table of apple juice to which you can help yourself.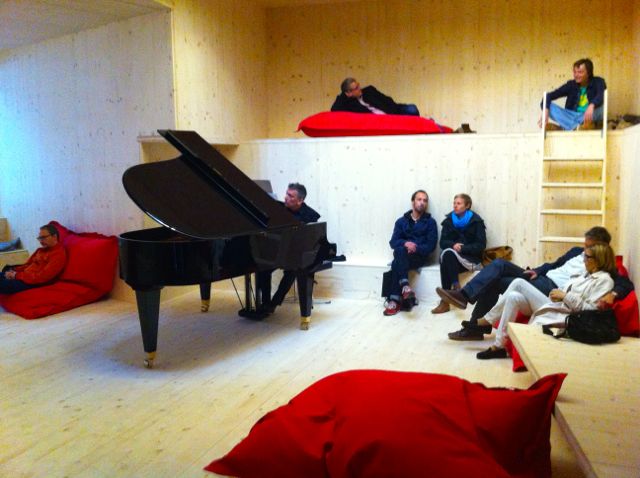 The pianist was already mid-piece as I entered so I waited respectfully at the entrance for a suitable pause. I needn't have bothered – the whole idea, I soon discovered as I settled into one of the beanbags, was to come and go as you pleased, entirely removing that feeling of being forced to stay in your chair, no matter whether the piece that was being played was to your taste or not. The prevailing attitude was summed up by this instruction on the wall:
The repertoire was astonishingly varied but focused especially on works by Satie, Cage and Feldman, the pianist stopping after each piece to scribble the next work on the wall: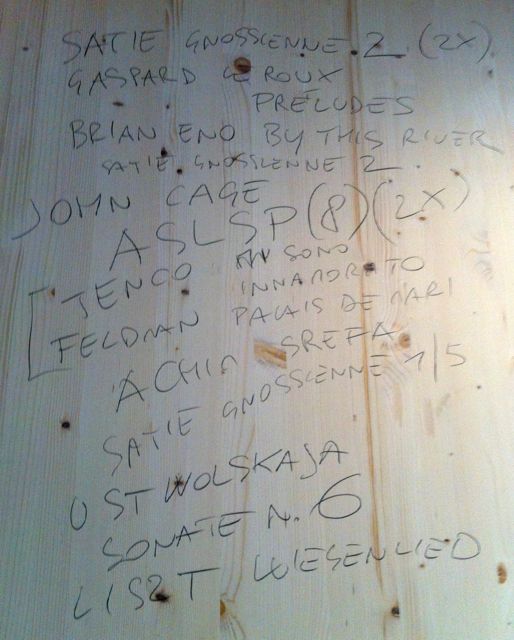 What was most gratifying was the variety of people who came and went, including families with young children, some of whom had to be reluctantly prised out of their beanbags by their parents when they had to go. Perhaps the biggest triumph came at the end of my three-hour stay, when Formenti played the 70-minute For Bunita Marcus by Feldman. The composer is not my thing on the best of days – I very rarely have the patience to sit through any of his works, let alone the epically static ones that came towards the end of his life. Today it was different. Possibly because there was no pressure to stay, I was happy to. So, too, did almost everyone else. Some sat and read books, one man painted, others lay back with their eyes closed. Outside the ambient sounds added interesting punctuations to the performance – the rain on the roof, the bells and organ of the Münster, a distant roll of thunder. It was entrancing.
So there it is. Contemporary music can do exactly what contemporary art does. It is all a matter of presentation and especially of prioritising the needs of the audience. After all, when people listen to music at home they slouch in the most comfortable chair, check their smartphones when their attention wavers, get up to stretch their legs or have a drink. And they certainly don't dress up. Why should they behave so differently in a concert?
To find more information about this concert venue, or perhaps to pay it a visit in Basel, you can visit the >reinhören webpage here.
0 comments | Post Comment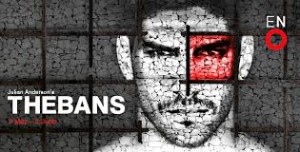 Harrison Birtwistle turns 80 in July, with birthday concerts starting in earnest this month. One of the best places to enjoy the celebrations is at the Barbican, London. There will be a concert performance of the opera Gawain on 16th May; the monumental Earth Dances, a work that has been compared to Le Sacre du Printemps, on 20th; two concerts of chamber music and songs, including the piece that that established Birtwistle's reputation, Tragoedia, on 25th; and Fields of Sorrow and Melencolia I on 30th. There will also be a series of lectures and two chances to see Tom Mustill's new film about the composer on 25th. BCMG, who are performing in this Barbican series, will also be presenting some of their programme at the CBSO centre in Birmingham on May 10th.
Julian Anderson has two world premieres this month. Most significant is the first performance of his opera Thebans, a retelling of Sophoclean tragedies that focuses on the fate of Oedipus and his daughter Antigone. Written in collaboration with distinguished playwright Frank McGuinness, it receives its premiere on 3rd May at ENO. Performances continue until 3rd June. On 15th May there is also the chance to hear the first performance of his String Quartet No. 2, given by the Arditti Quartet at Wigmore Hall.
Errollyn Warren's new work Full Fathom Five, dedicated to the memory of Nelson Mandela, receives its world premiere by the Melodia Women's Choir of NYC at the Church of the Holy Apostles on May 3rd. You can also hear Welsh composer William Mathias's deliciously enjoyable Learsongs in the same concert.
Mathias's contemporary Mervyn Burtch is a highly respected figure in the principality that deserves to be more widely known. His new work 4 Portraits of Dylan Thomas receives its first performance on 5th May by BBC National Orchestra of Wales where there will also be the rare chance to hear works by Daniel Jones and Alun Hoddinott.
The Kronos Quartet are celebrating their 40th birthday on 13th May in a concert that includes UK premieres of Glass's String Quartet No. 6 and Ukrainian composer Mariana Sadovska Chernobyl. The Harvest. In Edinburgh, meanwhile, the Edinburgh Quartet will give the first performance of Helen Grime's String Quartet on 21st.
Festival season gets going in earnest this coming month. The Prague Spring International Festival begins on May 8th with, amongst other things, a concert of world premieres on 19th. The Sounds New Festival (2nd–9th) in Canterbury contains some really innovative programming, from concert performances by London Sinfonietta on one hand to a dusk improvisation on a decaying piano in a wood on the other. The full programme can be found here. The Vale of Glamorgan Festival (8th–17th), held in various venues in South East Wales, this year remembers the works of John Tavener, visiting ensemble Juice perform works by nine contemporary composers and there is a whole day dedicated to up-and-coming composers studying at the Royal Welsh College on 13th. The York Spring Festival (9–11th), finally, celebrates new music of every style and genre, including pop, rock, jazz and classical. Composers represented include James Cave, Christopher Mullender, Stef Conner and Philip Cashian.
0 comments | Post Comment
Christian Morris talks to John Palmer, a composer of both acoustic and electroacoustic music whose wide influences include Jungian psychology, Buddhism and mythology.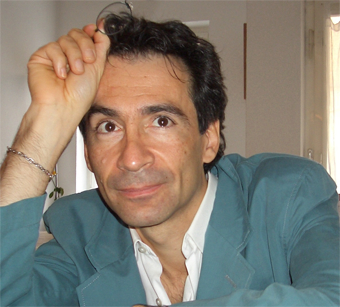 John Palmer
Tell us something about your background.

I have always loved music and any form of sound and sound making. My father had a music shop and a recording studio in our home. As a little boy I would try to play any instrument I would come across. I grew up listening to a lot of pop music and jazz – we are talking about the sixties – and I started to study the classical piano at the age of six.

How did you start composing?

First of all by playing back and trying to imitate the songs I heard on radio. In those days I had a little organ and a piano. When I started taking piano lessons I would spend most of the time improvising in the style of Chopin, for example. Nothing spectacular, really, but I always wanted to get a first-hand experience at the music I was taught in the lessons, you know the usual classical repertoire. When at the age of 13 I got my first guitar I started writing my own songs. That was 1973. Meanwhile I kept improvising at the piano. I had my first band at around that time. Initially mainstream pop, later on progressive rock. Experimental and free-jazz followed in the early and mid-eighties. In 1980 I started again to study the classical piano from scratch and in the mid-eighties I was admitted to the Lucerne Conservatoire where I also started writing my early piano and chamber music.

What was your first success as a composer?

In order to answer this question I have to tell you something about my life: I have never been in the centre of a big musical scene and I have always been working in silence following my own path as both an individual and a musician. I have lived rather isolated for many years and have struggled to make a living in many different places in Europe. I didn't have the support of my parents and have lived more or less 'on the road' from the age of 18 to 20. For many years I have tussled with having to make a living with any job I could find and getting myself a serious music education at the same time. Nothing has been easy in my life and my profile is certainly not typical for a composer. Perhaps this is the reason why I measure success in terms of individual growth rather than public recognition. I am not saying I disregard acknowledgment, but I tend to feel successful, for example, every time when the aural experience of the performance has matched the imagination of my inner ear. A similar sense of 'success' occurs when I can clearly 'hear' the codes of my musical idiom in the performance of a piece of mine. These are moments when I feel very happy with myself. One of these moments was certainly the performance of 'koan', for shakuhachi and ensemble, by Teruhisa Fukuda and the Tokyo Comet Ensemble at the World Music Days in Yokohama in 2001.
>> Click here to read the rest of the interview

0 comments | Post Comment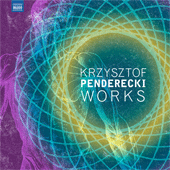 Penderecki Works: Polymorphia, Analasis, Fluorescenes, Threnody to the Victims of Hiroshima, Intermezzo, Kosmogonia (Antoni Wit) Naxos NAC-LP002-03

Written in 1959/60, Anaklasis, for 42 string instruments and percussion was the work that established Penderecki's radical credentials with its extensive use of sounds that emphasise sonorous effect as opposed to pitch-based harmonic and melodic argument. It was swiftly followed by 8'37'', for 52 string instruments, renamed Threnody to the Victims of Hiroshima after the composer heard it in performance. It remains one of his best-known pieces, its radical and energetically deployed effects – clusters, microtonal tuning, playing behind the bridge, slapping the instrument body – providing a visceral and disturbing listening experience that lives up to its revised title.

Polymorphia, for 48 string instruments, written in 1961, is less brazen than Threnody. The gradually expanding clustered opening is brilliantly paced and opens out into an extravagant section full of percussive extended string writing. The work culminates in a return to dense clusters that end in a C major triad, the composer claiming that this was a natural result of musical processes at work. In other contexts, such as the final chord of the St. Luke Passion (1966) or in Kosmogonia (see below) the effect works triumphantly well. Here, however, it is rather less convincing: the chord feeling more like a petulant challenge to musical tradition rather than a natural consequence of what precedes it. It rather spoils an otherwise fine work.

Fluorescences, written from 1961-2 is a more ambitious piece that includes brass, wind and a large range of percussion instruments, including güiros, gongs and a typewriter. The score was considered a departure, with Penderecki declaring that 'All I'm interested in doing is liberating sound beyond all tradition.' The range of felicitous sonorities easily maintains interest, even if the more subtle structure is harder to follow. The much later Intermezzo (1973), by contrast, and despite being considered to be part of this radical period, is much easier to grasp; whilst still making use of many extended techniques there is a much greater sense of melodic development and even of pitch-centeredness.

The only vocal work on offer is Kosmogonia (1970), written to mark the 25th anniversary of the United Nations. By this time the composer was well versed in deploying his radical effects, many of which will be familiar from the earlier works here presented. The piece feels more epic than its rather slender 18 minutes would suggest, the varied sonorities being moulded into a convincing and satisfying whole.

This two-disc set, convincingly performed by Antoni Wit and his Warsaw forces, provides an excellent introduction to Penderecki's sonoristic style of the sixties and early seventies. It is also, perhaps, marks a good moment for us to reflect upon Naxos's unrivalled work in support of contemporary music. Their Penderecki catalogue now contains his eight symphonies, his most important choral works such as the Polish Requiem and St. Luke Passion, various concertos and chamber music and the opera Die Teufe con Loudon. It is a commitment that Naxos extends to many other living composers, both well and less well known. For sheer breadth and depth, Naxos is the one record label contemporary music could not be without.

The rest of the month's releases

As if to reinforce the point, there are a number of other interesting releases on Naxos this month: Shin-ichi Fukada plays the complete guitar music of Toru Takemitsu in the first of an on-going series of Japanese guitar music; there is a disc of viola music and another of various chamber works by Frank Ezra Lévy; two Flute Concertos by Christos Hatzis; Cage Works for 2 Keyboards played by Xenia Pestova and Pascal Meyer; Desbrière's Piano Concerto, Cinq Pieces Etranges and Huit Préludes Intérieurs; and Richard Danielpour's Toward a Season of Peace oratorio.

There are two upcoming releases on NMC to look forward to: Violin Concerto, Concerto for Orchestra and Orion Over Farne by John Casken (released 20th April) and Gawain by Harrison Birtwistle (18th May). You can listen to extracts from these recordings now by following my links. On Nonesuch, John Adams' City Noir and the debut recording of his Saxophone Concerto is now available for preorder; whilst composer Jacob Cooper's debut Silver Threads, consisting of a six-song cycle performed by Mellissa Hughes, will be released on April 29th.

0 comments | Post Comment

Archive
1 | ... | 18 | 19 |

20

| 21 | 22 | ... | 39 |