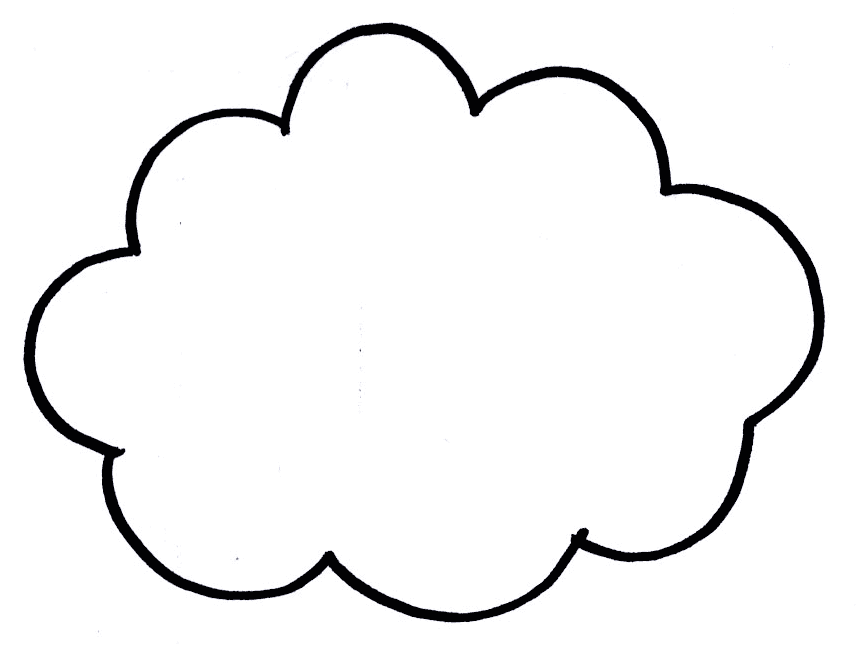 From my teens until my twenties I was an avid collector of CDs. A few of my friends in school were the same. Hardly a week would go by without one of us bringing in a new acquisition, usually from the mainstream classical repertoire. We would pore over every detail of the work and be witheringly critical of performances that failed to use 'authentic' performance practices. As my interest in contemporary music grew I later added many twentieth and twenty-first century works to my collection. I have some 300 CDs, neatly laid out on shelves in my living room. I hardly ever touch them.
CDs were consumers' first experience of purely digital music production. Only those marked with the holy trinity of DDD (digitally recorded, digitally mixed, digitally transferred) were good enough for me. I loved the shine of them, the quality of the sound and, of course, the music itself. Then, along came iTunes, Spotify and the rest of it. Downloads did away with my disks. My CDs gathered dust; it always seemed easier to look up a piece on Spotify, even if it was not quite the recording I would have bought. I never bothered ripping my CDs to iTunes because, as an iPhone user with a paltry 32GB, I could not have transferred all of my music onto it. This last few weeks, however, I have been breathing new life into my CD collection with Apple's iTunes Match.
iTunes Match has been around since the end of 2011. For £21.99 a year you can upload your entire music collection into the cloud. What is rather clever is that, when you rip a CD to iTunes on your computer, iTunes can work out what it is and, rather than uploading the entire CD, it identifies the album in the iTunes catalogue and makes it available across all of your devices. This also means that if you ripped a CD to a low bit rate file, perhaps to save hard drive space, iTunes can identify the album and make it available to you in the full 256 kbps from the cloud.
The service has come in for criticism and, I must admit, the process of ripping CDs, cleaning up the information and finding cover art is tedious (the program TuneUp, makes things rather easier, however). The process of matching is also not as smooth as it should be; I think more than half of my tracks have actually been manually uploaded. But once the music is in the cloud it is great. I can now listen to the hundreds of disks I lovingly collected wherever I am and without it using up valuable disk space. I am now reengaging with my CD library in a big way. Also, in case you think I am being typically Mac-centric, you can get similar services with Amazon Cloud Player and Google Play. If you're not sure which is for you, arstechnica.com have written a useful comparison of the three.
0 comments | Post Comment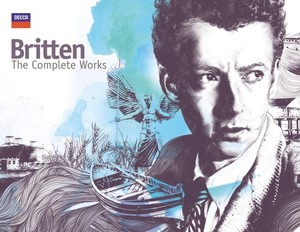 And so to this month's CD releases or digital downloads, whatever's your poison.
Decca doesn't appear to have made new recordings this month, but, based around its extensive catalogue of works by Britten, conducted by Britten, it has released the first ever complete survey of the composer's oeuvre to commemorate the 100th anniversary of his birth. The collection comes in at 65 CDs and also features films of the composer at work. It is available for £149.99 on Amazon which, given the outstanding pedigree of many of the recordings, is a bargain.
Hyperion has released a generous collection of choral works by James MacMillan. Central to the disk is his Tenebrae Responsories, a dramatic a capella work whose wide influences include the music of Renaissance masters such as Gesualdo and the chromatic language of Wagner. It is contrasted with more jubilant works, including Tu es Petrus, Summae Trinitati and Ecce sacerdos magnues, for which the choir is joined by London Brass. Also on Hyperion is a complete survey of Stravinsky's music for piano and orchestra. Whilst this only amounts to six pieces, it makes an interesting programme, taking in as it does such varied pieces as the Neoclassical Concerto for Piano and Wind Instruments (1923-4) and his much later rotationally serial Movements (1959).
Naxos, finally, have issued three new recital programmes. The first is an isoteric-sounding album of twentieth century Italian clarinet solos performed by Sergio Bosi. It contains works by Berio, Bettinelli, Bucchi, Dionisi and Gabucci. The second is of twenty-first century Spanish guitar works. The first of a projected series, it includes music by Brotons, Puerto, Morales-Caso, Cruz de Castro and Balada. Finally, there is a disk of Polish violin music, which includes Gorecki's Little Fantasia and Lutosławski's Recitativo et Arioso.
0 comments | Post Comment
As it celebrates it sixtieth anniversary Christian Morris talks to Artistic Director John Woolrich about the past, present and future of the Dartington International Summer School.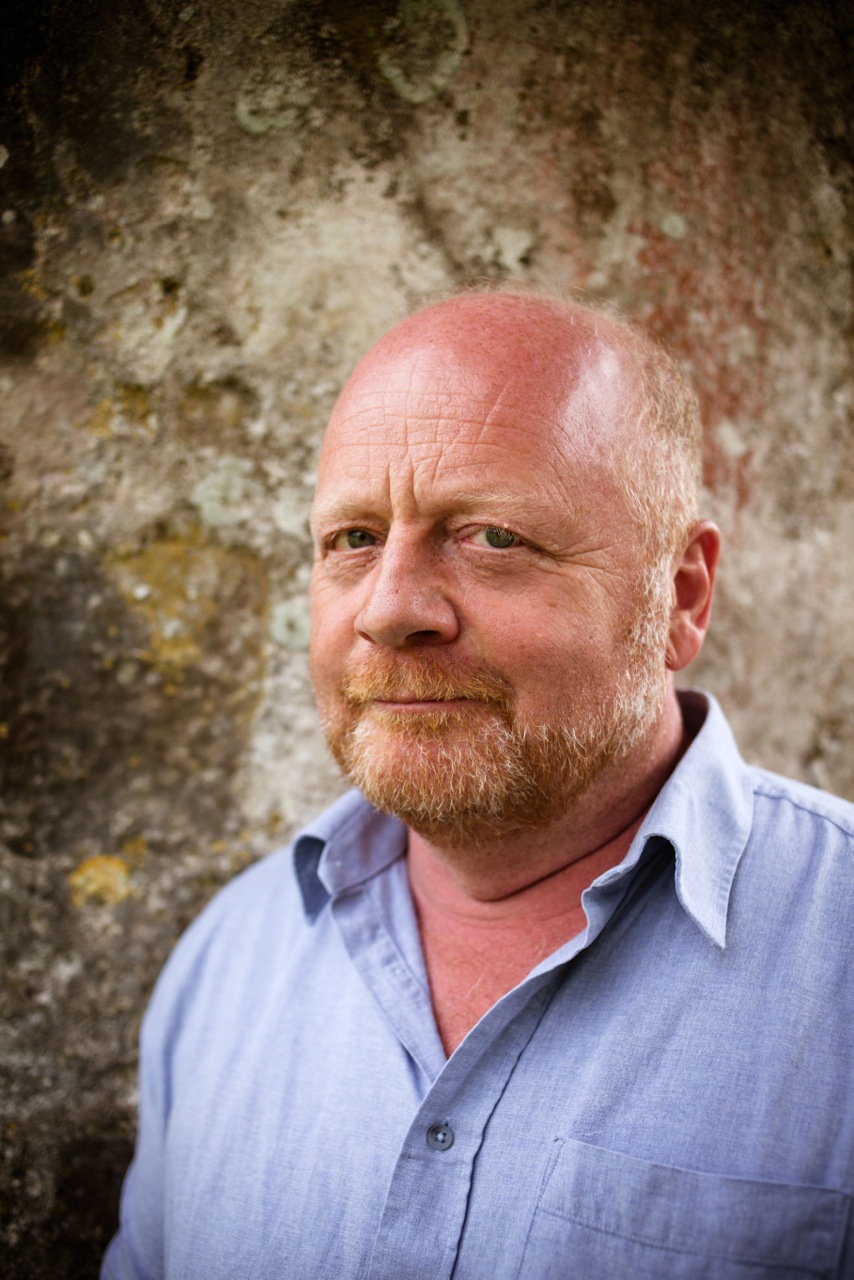 John Woolrich - photo by Kate Mount

Tell us a little about the history of the Summer School and especially how it came to be founded.

It started in the late 40s. It was part of the desire to get Britain moving again after the Second World War combined with other cultural factors such as the invention of the Arts Council. What happened was that Artur Schnabel, an Austrian pianist, was at the Edinburgh Festival - it may have been the first - and he said "Great. Britain's got a major international music festival, now what it needs is an international summer school where the audience can be helped to understand about music and you can have masterclasses and all of that kind of thing." He also said he knew the man who could run it, William Glock, who had been a pupil of Schnabel. Glock had been the Observer Music Critic and would go on to be the Controller of the Third Programme, Controller of the Proms and so forth. Glock started it at Bryanston public school, where he ran it for three or four years before moving to Dartington Hall.

At Dartington there was this extraordinary couple, an American called Dorothy Elmhirst, who was fantastically wealthy and her husband Leonard, who was English. They were interested in experimentation in agriculture and education in the arts so it was the perfect home for a summer school. The idea was to get some of the greatest names from Europe and America to Britain because Britain, because of the War, had been isolated. It was to try to open up connections. So very quickly Glock got people like Hindemith, Enescu and Menuhin to teach in this place in remote Devon. Glock ran the Summer School into the late seventies, for 25 or 26 years. He got incredible people to come: in three or four years in the sixties, for example, Barenboim, Brendel and Ashkenazy came to Dartington and Fischer-Dieskau gave his first concert in Britain there. The composition teachers were extraordinary too: he got everyone except Messiaen and Boulez. And Stravinsky came in 1957. So at a time when you wouldn't have got within 15 feet of Stravinsky in New York or Los Angeles you could have a cup of tea with him in Devon. He was there for two weeks. Berio, Maderna and Nono taught for three consecutive years in the early sixties. And so on. The unique thing that Glock invented was the mixture of amateurs and extraordinary students such as, for example, Tom Adès.
>> Click here to read the rest of the interview

0 comments | Post Comment

The 66th Aldeburgh Festival runs from 7th–23rd June. It celebrates the composer's 100th birthday year with performances of Peter Grimes in the location that inspired it and The Church Parables in their original venue; an insight into Aldeburgh's Friday Afternoons singing project highlighting Britten's work with children and amateurs; and an inspired by Britten series showcasing the influence of the composer through 20 commissions across different musical genres and art-forms. Composers whose works are to receive premières include: Judith Weir, Thea Musgrave, Julian Anderson, Harrison Birtwistle, Charlotte Bray, Magnus Lindberg, Wolfgang Rihm and the much missed Jonathan Harvey and Elliott Carter.

The St. Magnus International Festival (20th – 28th June) sees a celebration of pioneers and explorers as well as themes of fairytales, folk tales, myths and legends. It will also celebrate the life of John Rae, the Orcadian doctor turned explorer who joined the Hudson's Bay Company in Canada and then went on to survey the Northwest Passage. The Hebrides Ensemble is in residence throughout, working with the Composers' Course towards a concert of new works on 26th June (concert 34). Other premières include: the collaborative Long Strides, a dramatic work recreating episodes from John Rae's life; Maxwell Davies' Oboe Quartet; as yet untitled works by Dan Stern, Alasdair Nicolson, Elisabeth Cowe and Fiona Rutherford; and Christopher Gough's Durham Scenes.
In Europe the Bayerische Staatsoperoper Festival begins on June 21st. There are many established works on offer. Lovers of new music, however, can look forward to performances of Jorg Widmann's Babylon on 21st July as well as several performances of George Benjamin's Written on Skin.
The mini-festival Zeit für Neue Musik has concerts in Bayreuth on 21st, 26th, 29th and 30th June. It will include new works by Helmut Bieler, Wolfram Graf, Michael Strong and others written as part of the city's '200 Years of Richard Wagner' programme.
0 comments | Post Comment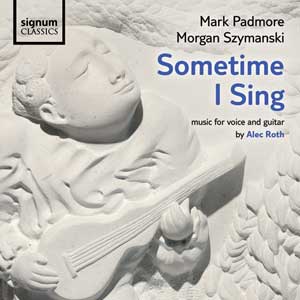 I've just come back from a trip to southern Spain, visiting such wonderful places as the Mezquita at Córdoba, the Alhambra at Granada, Seville Cathedral, Ronda and even hopped over briefly to Tangier in Morocco. The surprise was Málaga, a beautiful city that is not obviously so when viewed from the outskirts. It was there I met briefly with a composer colleague based in the city.
I have long hankered after the idea of moving to Spain. Anyone who talks to locals for any length of time will eventually hear the words 'La Crisis', a phrase used to describe current economic circumstances. If here in the UK we sometimes bemoan the opportunities on offer, then visiting another country can remind us just how lucky we are. Contemporary music in Spain seems to be suffering badly in the straightened economic times, with very little funding available for the promotion of the art and with a great deal of indifference shown by audiences. I was advised to stay where I am.
The conundrum of place – where to live whilst plying one's art – weighs heavily with me. A composer needs the support system typically offered by a big city; the presence of other musicians and the opportunities that this affords. I find no pleasure in big cities. Some composers, of course, manage to strike a balance or even, like Maxwell Davies, heroically turn apparently barren musical ground into an oasis to which others come in pilgrimage. We are not all, perhaps, so well equipped to do this. Is it better therefore to live in a place that makes us unhappy but gives us opportunities, or to be happy in one's surroundings but feel musically isolated? I suppose there is a certain heroism in being a lonely Nancarrowesque figure, writing for oneself. Music, however, is essentially collaborative and the danger in isolating oneself is that one stops feeling that creating is even worthwhile.
Whilst I've been away there have been a few new CD releases that I am only just catching up on. There are two new discs on Signum Records. The first, Sometimes I Sing by composer Alec Roth, is a haunting disc of music for tenor (Marc Padmore) and guitar (Morgan Szymanski) to texts by Thomas Wyatt, Vikram Seth, John Donne and Edward Thomas. The music has a jewel-like simplicity that owes much to folk idioms. Padmore's singing is mesmerizingly beautiful. The second is another new recording of Le Sacre du Printemps, this time programmed with Ravel's La Valse and Mother Goose. It is performed by St. Petersburg Philharmonic under Yuri Termirkanov. Both discs are available on Spotify.
Musical Opinion has called Portuguese composer Luís Tinico works 'as engrossing as they are entertaining'. Naxos has released a disk of his orchestral and vocal-orchestral pieces: Round Time, From the Depth of Distance, Search Songs and Canções do Sonhador Solitário. They are performed by Orquestra Gulbenkian under David Alan Miller. Bob Chilcott, that most loved and performed of contemporary choral composers, also has a new album on Naxos performed by the Wellensian Consort under Christopher Finch. It includes This Isle is Full of Noises, The Lily and the Rose, A Little Jazz Mass, I Share Creation and Aesop's Fables.
NMC's debut disc series continues this month with a new album that showcases Joseph Phibb's writing for voice and chamber groups. It's centrepiece, The Canticle and the Rose, sets a series of poems by Edith Sitwell for soprano and string quartet. From Shore to Shore is for countertenor and guitar and sets a series of old and new poems on the subject of the sea. There are also two instrumental works: Flex, for piano, flute, viola and cello and the short string quartet AGEA.
0 comments | Post Comment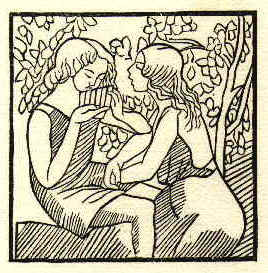 In the introduction to his play 'Jaques and His Master' Milan Kundera writes the following:

"I often hear it said that the novel has exhausted all its possibilities. I have the contrary impression: during the four hundred years of its history, the novel has missed many possibilities; it has left opportunities unexploited, roads unexplored and calls unheard."

It's an intriguing thought, and one that doesn't sit well with the conventional mindset that culture should always be evolving in some aggressively unique way. Contemporary music in particular still values the acquisition of new forms and compositional techniques (above the importance of content) even if it's many years since anything genuinely 'new' came along.

For most composers the trajectory of their creative development is a linear one – an unbroken line connecting each work with the next – and I've experienced this myself, gradually modifying the way I write as new ideas and influences are assimilated. So I was surprised to find that when I came to composing tangos I could creatively vanish and immediately arrive somewhere else in a 'Beam me up, Scotty' fashion: materialisation within an alien musical language.

Tango arrived in my life by chance – the opportunity came to compose a new work for the London group Tango Volcano and I just jumped at it because like many classical musicians I'd fallen in love with the music of Piazzolla. At first I saw this as simply a fun and curious thing to do, without realising the musical possibilities it would open up. This first piece, Milonga Azure, has since been played in over twenty different instrumentations, from duo versions right up to an arrangement the BBC Concert Orchestra commissioned for a 'Discovering Music' programme on Radio 3 on the history of tango.

Alba, for violin and piano, was one of the tangos that followed soon after Milonga Azure. I've rarely written a piece so fast; the first two pages emerging virtually complete as quickly as I could scribble them down (by contrast, another work of the same period, Spanish Café, took several attempts, and four years, to reach its final shape!). The mood of Alba is one of melancholy and nostalgia; emotions that are central to tango. This backward glance – a re-imagining of the past – is something that has always been part of Western culture. It can be traced from Homer and Virgil, through to Picasso, Cocteau, Maillol, and many others. The intersection of different styles and periods blurs the boundaries of the artwork, producing a quality that transcends the differences of idiom, time, and place. Alba emerges from impressions of earlier violin repertoire, but seen through a 21st century lens; refracting its tonal and rhythmic constituents in ways that are unfamiliar. Alba has had many performances in recent years, mostly on violin, but on sax and flute as well, and current performers include Noah Getz in the US and Mifune Tsuji in the UK.

Tango has given me the chance to journey down some of those unexplored roads that Kundera writes about - looking forwards, but also backwards.

The woodcut illustration for this post is by Aristide Maillol.
0 comments | Post Comment

As well as many interesting individual concerts of contemporary music, May sees the earnest beginnings of festival season.
The Vale of Glamorgan Festival runs from 9th–18th May in various venues in the county. Highlights include: the visit of Graham Fitkin to celebrate his 50th birthday with a world première of a new work; the music of award winning American Sebastian Currier, who will also be in attendance; and world premières of works by Aaron Kernis, Galina Grigorieva, Festival Director John Metcalf and the first public performance of a new percussion concerto by the BBC National Orchestra of Wales's Composer in Residence, Mark Bowden.
At the Barbican the ever-energetic Nico Muhly is curating 'A weekend of new sonic pleasures' on 10th–12th May. The intriguing title, 'A Scream and an Outrage', is fully explained in a two-part podcast available on the mini-festival website. A complete list of composers and performers is available here.
The Prague Spring International Music Festival runs from 12th May–2nd June. The full programme can be viewed here. Concerts that contain new music include: on 14th May the Czech première of Kryštof Mařatka's Vábení. Ritual of the Prehistoric Fossils of Man for mixed choir and symphony orchestra; on 19th Ensemble Intercontemporain playing Harvey, Boulez, Mantovani and Srnka; and, on 27th May, the chance to hear Ľubica Čekovská's Violin Concerto.
The Bath International Music Festival takes place from 22nd May–2nd June. On 25th the BBC Singers perform, amongst other pieces, Paul Crabtree's Tenebrae Responsories on Songs by Bob Dylan and Benard Hughes' The Death of Balder; there is composers' masterclass on 29th with Alasdair Nicolson and the Hebrides Ensemble; and Britten's Women, a music theatre piece on 30th May given by students of the Royal Welsh College of Music and Drama that explores the role of women in works by the composer.
The Norfolk and Norwich Festival (10th– 26th May) features the world première on 11th of Ideas of Light for choir, solo voices, saxophone and string trio – a collaborative work by Barbara Thompson, Orlando Gough, Jonathan Baker and Karen Wimhurst. There is also the chance to hear Britten's Our Hunting Fathers, Sinfonia da Requiem and Four Sea Interludes on 13th May and, on 23rd, John Adams' Shaker Loops and Chamber Symphony and Nico Muhly's Seeing is Believing and Double Standards (UK première).
The English Music Festival, from 24th– 27th May is held in and around Dorchester-on-Thames. It largely features music from the earlier part of the twentieth century and before. The final concert, however, is dedicated to new commissions. The programme is available here.
Just down the road from me, in beautiful St. Davids, Pembrokeshire, the Cathedral Festival takes place from 24th May–2nd June. The varied programme includes works by Philip Moore, James Macmillan and Paul Mealor. The last of these composers will be present for the first performance of his new work The Farthest Shore on 28th.
0 comments | Post Comment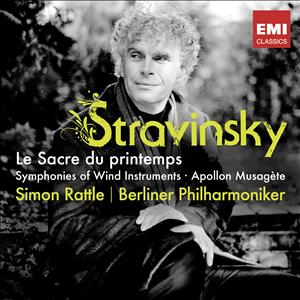 Timed to mark the hundredth anniversary of this most iconic of twentieth century masterpieces, Simon Rattle and his Berlin forces have just released a new recording of Stravinsky's Le Sacre du Primtemps on EMI. For those looking for a review, perhaps it would be easier for me to direct readers to the Guardian's Andrew Clements, with whose sentiments I largely agree. This is a Sacre of superb precision, opulently recorded. It certainly has energy but does it have danger? To my mind, Berstein in his 1958 New York Philharmonic recording achieves a snarling savagery that electrifies in a way that this performance does not. Also worthy of consideration is Boulez's 1969 recording with The Cleveland Orchestra or, as much a historical document as for its performance, the 1960 recording of the work with Columbia Symphony Orchestra conducted by the composer. This last recording, what is more, is available in a bargain-basement 22-disc boxed set of works by Stravinsky, conducted by Stravinsky.
Signum records have released a collection of songs by Richard Rodney Bennett – Letters to Lindbergh, The Aviary, Dream-Songs, A Song at Evening and Four American Carols – performed by the National Youth Choir of Scotland Girls' Choir. Many of the songs are great fun, showing Bennett at his most urbane, others, such as the atmospheric Dream Songs, reveal a profounder inspiration. They are all sung with gusto, if a little colourlessly, by the NYCoS. The programme is broken up by Over the Hills and Far Away, Bennett's imaginative arrangement of a series of famous folk and nursery tunes for piano duet.
Like a friend of mine who once effusively greeted Michael Berkeley by saying how much he loved Lennox Berkeley's music, I'm sure Anthony Payne wouldn't thank me for saying that the work of his with which I am most familiar is his marvellous completion of Elgar's Third Symphony. Those in the same position as me can put this right with a new release this month on NMC of Anthony Payne's Phoenix Mass. I've only been able to dip into the extracts on the website, but it is clearly an intensely serious, dramatic and poised work. Also on the disc is Paen for piano, The World's Winter, a setting of Tennyson for Jane Manning and the Nash Ensemble and his more recent (2006) Horn Trio. Apart from the Horn Trio all the works have been transferred from LP in the absence of original masters. The resulting sound quality is more than acceptable.
Also released on NMC is a recital by guitarist Antonis Hatzinikolaou. The disc takes its name from one of the great guitar works of the twentieth century, Nicholas Maw's Music of Memory, a set of variations on a theme from Mendelssohn's String Quartet in A minor. The programme is bookended by Maw's Little Suite Guitar with a varied programme of works in between: Joseph Atkins' Indian Summer, Peter Racine Fricker's Paseo, Matthew Taylor's Fantasy for Guitar, Bayan Northcott Fantasia for Guitar, Charlotte Bray's Passing Shadows and John McCabe's Canto for Guitar.
Dutton Vocalion have released a disk that celebrates Stephen McNeff's recent period as the Bournmouth Symphony Orchestra's Composer in House with recordings of his Sinfonia (2007), Heiligenstadt (2005), Weathers (2007) and Secret Destinations (2005). Naxos, meanwhile, continue their survey of the music of Peter Maxwell Davies with a new recording of his Strathclyde Concerto No. 2 and Sonata for Cello and Piano with Vittorio Ceccanti, Bruno Canino, the Orchestra Sinfonica Nazionale della RAI under the baton of the composer.
0 comments | Post Comment
Christian Morris talks to Anda Anastasescu, pianist, founder of the London Schubert Players, champion of Romanian contemporary music and creator of the European Union-funded Invitation to Composers project.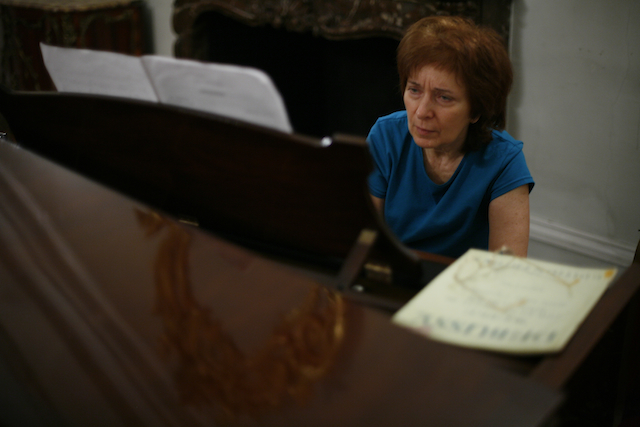 Anda Anastasescu
Tell us a little about your background in Romania.

My mother was musical and played the piano. She would have liked to have become a professional but in her day women were expected to get married and have children. So we had a piano, a beautiful piano, at home. It's not that she inspired me to play, even though we would sometimes hear her playing the piano for a short while - rather, it was the occasional holiday that we took in the summer to a place where we met a piano teacher. After the war Romania's education and cultural life was based on the Soviet model. In the late Fifties we met this teacher who had started to teach at the then only music school in Bucharest. She persuaded my mother to take me there with my sister for an audition. This is how it all started. The jury found us to have a very good ear, very good rhythm and very good this and that. So we started at music school.

How old were you at the time?

I was eight, which was late, but in Romania we have no tradition of Suzuki, with children starting an instrument at three or four. But I caught up quite easily.

One associates the Communist model with very strict discipline and hot-housing. Was it like that?

All I can say is that the moment you stepped into a music school, it was taken for granted that you would be a very serious, committed pupil. Our teachers inspired us from childhood to love music and, in a sense, to make it our religion. So every piece of music we learnt meant that we had to explore our inner self very deeply and feel that we were giving ourselves totally to the piece we were performing. This kind of work demanded, even from a young child, quite a lot of concentration and dedication. You couldn't get away from it. I couldn't say that inside the school we were regimented or pressurised. Of course we had exams, concerts and auditions all the time, so you had to prepare. There was no other way. Teachers were also very generous with their time, so we had a very large number of long, private lessons for which they were never paid. We loved having these lessons; in fact, we didn't want them to end because we were exploring the mystery of what the composer was thinking, how we could understand and feel like him, and ultimately how we could achieve the best performance. It was absolutely fascinating.
>> Click here to read the rest of the interview

0 comments | Post Comment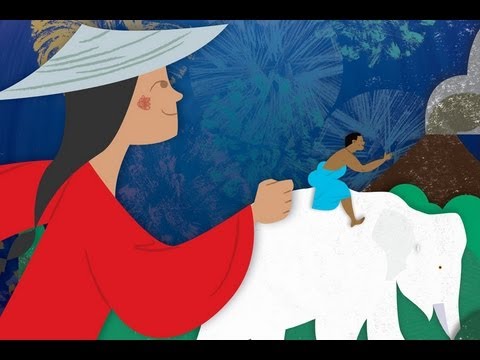 Image from The Firework-Maker's Daughter

It's hard not to feel a bit bucked at this time of year. Today, as I look out of my window, I see bright sunlight, budding trees and flowering bulbs. I also hear, slightly annoyingly – since it is in my roof-space – nesting birds. The odometer of life may ominously continue ticking, but the presence of so much that is 'new' makes one feel less aged. 'April hath put a spirit of youth in everything.'

Of course 'newness' is concept that is rather important to 'New' Music, for obvious enough reasons. And this month brings forth its fair share of premières. Some of these, however, are youthful in a different way, since they contain music by the next generation of composers. This is the case, for example, with three concerts by student composers. One of these features Maury von Loon, David Everson, Jason Mitchell and Jennifer Harris at the Sherwell Theatre, Plymouth University. The other two will take place at Ircam in Paris and mark the end of a year of study for young composers in the Cursus for Composition and Computer Music programme.

There are also a noticeable number of courses designed to help and support young composers. Some of the best of these are run by BCMG (many of which are on-going): 'Feel the Buzz', a composing project for 14-18 year olds; Family Music Maze, for 8-11 year olds; the Zigzag Ensemble, a composing and improvising group for 12-16 year olds; and BBC Inspire Composer Lab, a day-long workshop for 12-18 year olds. The LSO also has two schemes: their Futureworks for Young Composers, which invites composers aged 14-18 for a day of composition workshops and glimpses behind the scenes; and their continuing Panufnik Composers' Project.

Two contemporary music events might also be appealing choices for audiences who are young at heart. The first is a performance, again by BCMG, of Into the Little Hill, George Benjamin's reimagining of the Pied Piper story. It will be performed as part of a day exploring his music at Wigmore Hall. Also a good bet would be The Firework-Maker's Daughter by CT's own David Bruce. The opera, based upon a fairytale by Philip Pullman, is aimed at audiences of all ages. It will receive performances from 3rd–13th April at Lindbury Studio Theatre.

0 comments | Post Comment

Archive
1 | ... | 18 | 19 |

20

| 21 | 22 | ... | 35 |