Other Resources

News Archive
Just a little over a week left to support the Sounds Like Now crowdfund. You can read all about the proposed new magazine, which will cover contemporary music in Ireland and UK in my interview with its brainchild, here. If the crowdfund fails, then we will lose this great opportunity to have the glossy publication that new music deserves. So please do consider making a donation. There is no risk—your money covers the cost of your initial subscription, and if the crowdfunder fails to reach it target, the money will not be deducted from your credit card or Paypal account.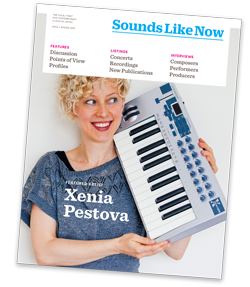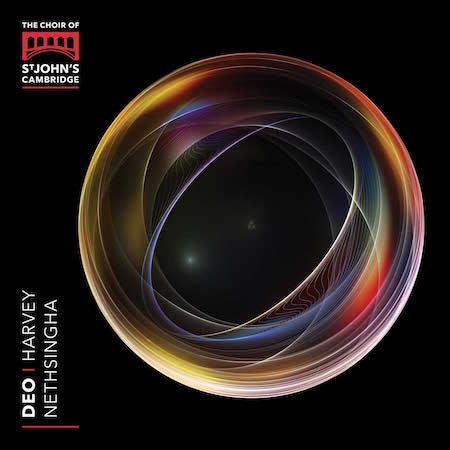 Choir of St. John's College Cambridge, Edward Picton-Turbevill (organ), Andrew Nethsingha (conductor). Signum Classics (SIGCD456).
If Jonathan Harvey was always considered to be a modernist, he was certainly one of the most generous-spirited of their number. Many of his works grow out of familiar materials or techniques and he was entirely willing to moderate his style when he saw the need. These qualities are much in evidence in this fine new disk of his church music.
The programme takes a sensibly chronological approach, beginning with I Love the Lord (1977) and ending with The Annunciation (2011). There are also two works for organ: Toccata (1980) for organ and tape and Laus Deo (1969—the only work that does not appear in chronological order).
I Love the Lord draws the listener perfectly into the sound world of Harvey and the English choral tradition with which he was so familiar. It begins with what feels like a simple piece of psalmody; we could almost be listening to the studied exchanges between decani and cantoris at a Sunday morning Eucharist. Harvey quickly subverts this however, as one part of the choir remains tonally rooted and the other is allowed to drift further and further away. The effect is surprising and captivating.
The Evening Canticles that follow are, to my mind, the highlight of the disk, an overwhelming experience and quite simply, one of the boldest and most exciting settings of this text you are likely to hear. In their liturgically substantial 13-minute span Harvey drives his choral forces well beyond the limits of what you would normally expect to hear in an English cathedral. The Magnificat, especially, is not only full of difficult harmonies, angular lines and testing tessituras, there are all also manner of extended vocal effects: 'whispering, glissandi, aleatoric writing, shouting, pitched speech, percussive effects using repeated consonants.' The Nunc Dimittis, is more reserved, containing, as Harvey himself described, 'an extremely human image of an old man nearing death,' represented musically by a bass solo. Its conclusion (before the doxology), consists of a sublime representation of his final moments as, at the words 'To be a light to lighten the Gentiles,' he is gradually surrounded by a rapturous vocal halo.
The Toccata for organ and tape is a reminder of Harvey's interest in electronic music, not so much as an expressive medium in and of itself, but as a means of extending the expressive possibilities of existing instruments. Come Holy Ghost (1984) and Praise Ye the Lord (1990), provide polar opposites in mood. Come Holy Ghost, for unaccompanied choir, is one of Harvey's best known works, a sumptuously pictorial set of variations on the plainsong melody Veni Creator Spiritus. Praise Ye the Lord, by contrast, is, as the text suggests, more celebratory. The vocal writing is rather more conventional, though the organ provides a deliciously dissonant Messiaen-esque counterpoint.
This leads to the more substantial Missa Brevis (1995). It contains the typical four movements associated with an Anglican mass setting (i.e. no Credo). The Kyrie is appropriately penitential, with a densely-woven chromatic texture on the words 'Kyrie Eleison' contrasted with declamatory statements of 'Christe Eleison'. The tension between the two is finally, and movingly, mediated by a solo treble. The Gloria, with its much longer text, is also the most 'telescoped' but avoids feeling perfunctory by effectively reflecting the tripartite shape of the text: the exhilarating outer sections being contrasted with a penitential middle. There then follows an intensely pictorial Sanctus and an Agnus Dei that draws the whole together by recalling material from the opening Kyrie. The relative brevity of each movement and the more reserved treatment of the vocal forces makes one feel that Harvey had an ear more on liturgical usefulness here than in the Evening Canticles. The result is not so bold, but it is, nevertheless, immensely satisfying.
The Royal Banners Forward Go (2004) for unaccompanied choir takes the form of a procession whose quasi-canonical entries build and then recede. Whilst the shape is, therefore, relatively conventional, there is also a strangeness to this ghostly cortège—the harmonies are empty, the melodies do not always unfold in the way one expects and the final recession leaves a solo treble lingering like a spectre over the proceedings. The organ work that follows, Laus Deo, has a similarly lucid structure. It abruptly contrasts devastating passages on full organ with material that is almost inaudible, the latter seeming, for a moment, to subdue the former. Perhaps the most remarkable thing about this work, however, is that it was written in the space of twelve hours after Harvey dreamed its main material. The speed of composition is reflected in the ecstatic nature of the thematic material. In the quality of writing – which is unimpeachable — it is not.
The final work, The Annunciation (2011), is the most musically straightforward of all the pieces on the disk. Even here, however, the tonal idiom contains twists and surprises that mark it out as more than merely conventional. The simple beauty of the writing is also rendered more moving by the fact that it was written at a time when Harvey was struggling with the final stages of Motor Neurone Disease. Andrew Nethsingha, who conducted the first performance with the choir of St. John's, describes how he would call the composer after emailing him a recording of the latest rehearsal: 'Harvey explained how he could no longer hold a pencil or play the piano.' Just four more works followed the The Annunciation, with Harvey dying in 2012. Nethsingha and the St. John's College Choir sang this piece at his memorial service.
It is, of course, fitting that the choir of St. John's, where Harvey himself was an undergraduate, should produce a disk of his choral music. What we have here, though, is more than merely appropriate. It is the marriage of sublime music, insider's knowledge of how it should be interpreted and the technical nous to pull off that interpretation. On the first of those three, few would disagree. On the second I would point to the illuminating sleeve notes, which are so full of technical understanding, personal insight and anecdote— Nethsingha knew Harvey and certainly knows his music. On the third, Nethsingha shows that he can convert this knowledge into fine interpretation. Everything is well-paced and there are imaginative risks (the frequent use spacial separation, for example) that pay off handsomely. Finally, of course, one must pay tribute to this fine choir. They sing with astonishing maturity and technical assurance in this difficult repertoire. I grew up on a diet of John's recordings under George Guest and still treasure many of his interpretations. It is clear that that tradition is in safe hands.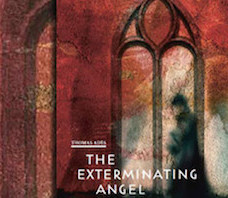 One disappointment in this year's BBC Proms (15th July–10th September) is that there will be no first night premiere. It has been a great advert for the Proms' commitment to new music to have a commissioned work at the start. It also sets composers an interesting compositional conundrum: how to self-express whilst writing music that is appropriate for the occasion. It's resulted in some engaging solutions—Gary Carpenter's theatrical Dadaville last year was a particular delight.
Despite this, there are plenty of new pieces to enjoy throughout the rest of the Proms season. As last year, I will put together a calendar guide to the works of living composers before things kick-off. In the meantime, the best way to find premieres is to look at the complete list of composers. A rummage through those with birthdates only will turn up quite a few first performances. Alternatively, if you are content just to know the main new works for July, have a look at the concerts on 26th, 27th and 31st, with premieres from Anthony Payne, Michael Berkeley and Lera Auerbach respectively.
Highlights at this year's Cheltenham Festival (1st–17th) include a showcase of music by Sally Beamish on 16th and, on 11th and 12th, the chance to hear works from next-generation composers who have been at work on the festival's composing scheme. Premieres include: on 8th, works by Neil Luck, Adam de la Cour and Kate Moore; on 9th new pieces from Arlene Sierra and Kathy Hind; and on 10th there are compositions by Kenneth Hesketh and Ed Hughes written to accompany film shorts.
This year's Festival Aix-en-Provence (30th June—20th July) opera premiere is Kalîla Wa Dimna by Moneim Adwan (1st–16th). Its libretto, in Arabic and French, is inspired by Kalila and Dimna, an 8th century book of animal tales attributed to Ibn al-Muqaffa. On 12th there is also the first performance of Benjamin de la Fuente's Piece for two string quartets, drums and recorded voice, presented with a number of newly-commissioned works from young composers.
Thomas Adès's third opera The Exterminating Angel receives its first performance at the Salzburg Festival on 28th, with subsequent performances running into August. The libretto is based upon Luis Buñuel El ángel exterminador, a surreal film that sees a group of protagonists inexplicably unable to leave a room, a metaphor, perhaps, for the way in which we are all trapped in our own heads. The Salzburg Festival itself continues until the end of August. Of particular interest is Salzburg Contemporary, which forms part of the whole. This will be broken into three parts, the first focusing on Cerha and Kurtag (26th July–16th August); the second on Peter Eötvös (30th July–3rd August); the third on more music by Thomas Adès (two concerts: 2nd and 18th August).
Christian Morris talks to Dan Goren, composer and founder of Composers Edition, about his project to launch a new contemporary music magazine in the United Kingdom & Ireland.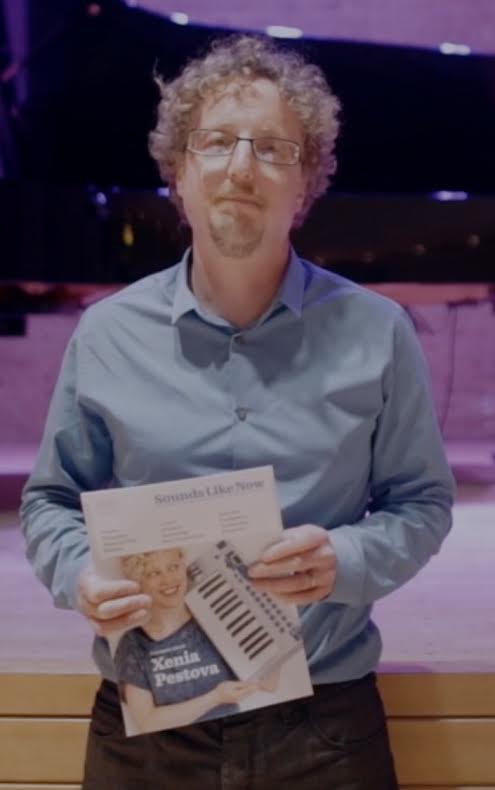 Dan Goren
You are currently crowdfunding a new project. What is it and how are you going about it?


It is live now on Crowdfunder, at http://www.crowdfunder.co.uk/sounds-like-now. Basically we're crowdfunding the launch of a brand new magazine, titled Sounds Like Now. It'll be devoted to contemporary classical music.

Given the broad range of magazines and periodicals on offer today, where do you see this sitting in the market. Who's it for?

It fills a gap that I see in the cultural landscape as far as publications are concerned. We have magazines for straight classical, early music, cathedral music, piano music. But we don't have anything that's about contemporary classical music in its own right. Within the UK and Ireland there is an extraordinary range of creative musicians and composers engaged in creating new music and as contemporary artists they have something to say about contemporary life. I want to create a focal point, a place where this culture can be explored and celebrated by those who are already engaged in it. Also, crucially, I want to open it up to a wider audience who I think are out there by giving them a bit more information, because it is quite a closed thing in my experience.
>> Click here to read the full interview

Some exciting news in the UK and Ireland: a new mainstream magazine devoted entirely to contemporary music. You can take a look at the preview site, here. An interview with its brainchild, Dan Goren, coming soon to CT….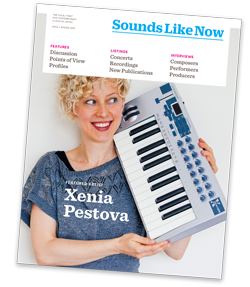 Berlin's Pierre Boulez Saal has just opened to visitors. It won't be used for concerts for another nine months, but the models of the interior look pretty nice...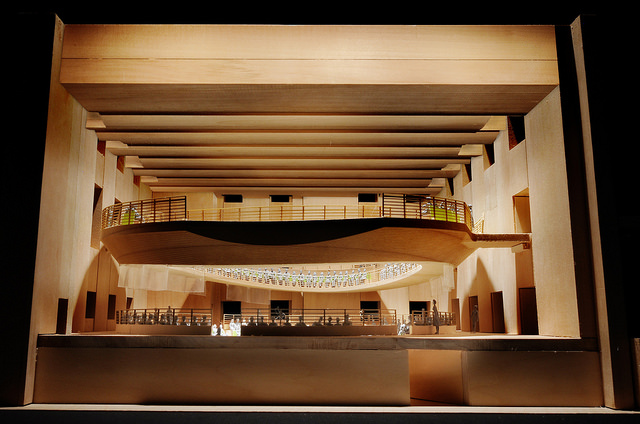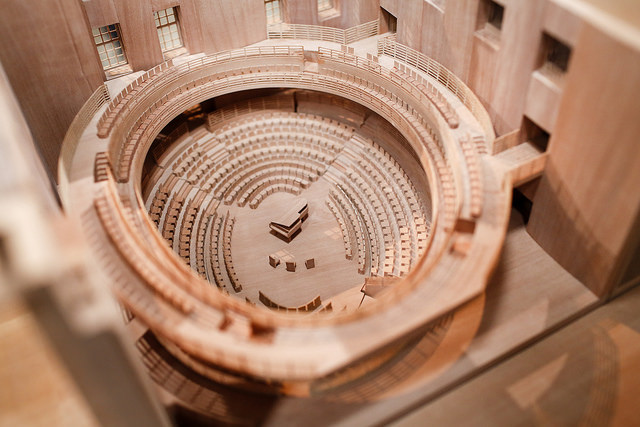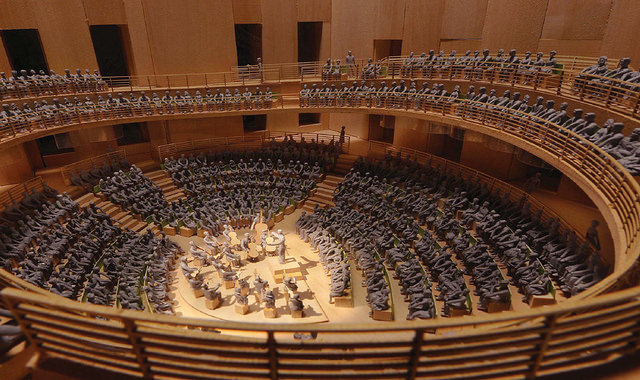 Morton Feldman Beckett Material WER 73252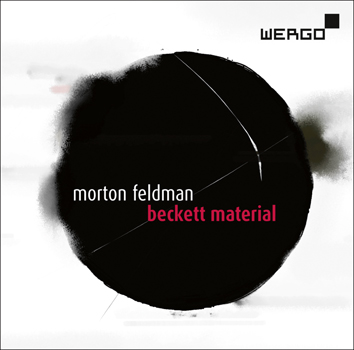 Morton Feldman is not a composer for those in a hurry. His works, especially towards the end of his life, unfold at a glacial pace with much repetition and extensive use of silence. And yet, if you are in the right frame of mind, they can be transporting. I discovered this in 2014 when I experienced a mesmerising performance of his 70-minute For Bunita Marcus at >reinhören in Basel.
The three works on this new disk from WERGO were written from April to July 1976 and grew out of a commission for the opera Neither based on a text by Samuel Beckett. They were meant to be preparatory sketches, though in the end none of the material found its way into the opera. Whilst not composed on the scale of Bunita – they are 17, 19 an 8 minutes each – they do share the a similar spareness of texture. This is apparent in Orchestra, which consists of a gesture here, an idea there, a period of silence then a sudden outburst. Elemental Procedures has a much greater emphasis on melodic writing and accompaniment, with the inclusion of a soprano soloist and choir. The result is a little more sumptuous, but only a little. Routine Investigations is more pared down still, being for only six instruments. Though it's brittle argument takes place over a much shorter span, the pace of development remains slow.
If you are unfamiliar with Feldman I would hesitate to recommend this disk as a starting point. Even though it is longer, the densely interwoven textures of his final orchestra work, Coptic Light (1986), are more immediately compelling. For those with a little more familiarity, they make a good stepping-stone to his most epic pieces such as For Philip Guston and String Quartet II (each lasting over three hours). As in all Feldman you will need to be in the zone to appreciate the slow rate of change. They are like the test cricket of classical music – the action is spaced-out, apparently inconsequential. To the newcomer it is baffling; to those in the know, compelling.
Marina Khorkova klangNarbe WER 64182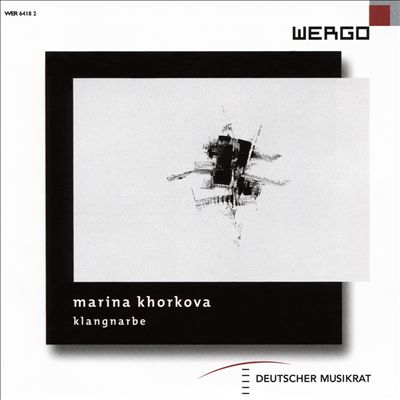 Even though I haven't been able to get hold of a copy yet, I also urge you to seek out a debut double-disk set by Russian composer Marina Khorkova, also on WERGO. I had the pleasure of meeting Marina in Switzerland a couple of years ago. She sat me down with an excellent pair of headphones and picked out a few of her pieces to listen to. I was immensely impressed by what I heard, especially her ability to think of ways of eliciting new sounds from traditional instruments. Good examples of this are her Installationen I and Installationen II for organ (2012), still available at her Soundcloud page. For these pieces she spent weeks working on one instrument, experimenting with unusual combinations and settings (for example using stops pulled out by 1/3, 2,3 or full). The results, especially in Installationen II, are compelling. You can learn more about Marina's work in an interview she did for CT shortly after our meeting.
Other recent releases
For fear of toadying, I refuse to review the disk Gumboots on Signum Classics by CT's very own David Bruce. I will tentatively say, however, that I found it most enjoyable… Go and listen for yourself – it's available for digital download and streaming on Spotify and Apple Music.
Aside from the Khorhova and Feldman there are three other new disks out on Wergo. Improvisation Ajountée contains works for organ by Maurice Kagel; there is a new recording of Pēteris Vasks' String Quartets 1, 3 and 4 played by Spīķeru String Quartet; and first recordings of chamber works by Balz Truempy. NMC have just released Colin Matthews' violin and cello concertos and a collection of chamber music by Mark Simpson. They are also continuing their Sinfonietta Shorts project with Francisco Coll's Hyperlude IV and Matt Rogers' Orac. On Divine Art there are two very different collections of song setting: one by Philip Wood, the other by Michael Finnissy. Both are available for streaming. There is also a collection of choral music by Lydia Kakabadse and a programme of Miniaturised Concertos by a selection of contemporary composers. On Naxos, finally, are recordings of choral music by John Rutter, Randall Thompson's Requiem, Xia Guan's Symphony No. 2 and a selection of orchestral music by a man better known for his writing, Anthony Burgess.
View playlists of this month's releases
To see a selection of this months new releases, take a look at my playlists at Apple Music or Spotify (whichever you prefer). The Spotify playlist is collaborative, in case you'd like to add to it.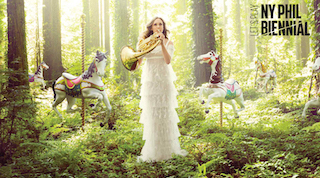 The New York Times described the inaugural NY Philharmonic Biennial as 'Perhaps the most ambitious and extensive contemporary-music festival yet overseen by an American orchestra.' The 27 events in the second edition (23rd May–11th June) encompass a festival within a festival–the New York City Electroacoustic Festival, a series of programmes that centre around the music of Ligeti, a number of regional and world premieres (though a new work from Esa-Pekka Salonen, originally scheduled for the last night, appears to have been dropped) and concerts dedicated to young and emerging composers. I would also highlight the first U.S. staging of Gerald Barry's The Importance of Being Earnest, a superb work that won many plaudits during its first run and recent revival in the UK.
The centrepiece of the 2016 Aldeburgh Festival (10th–26th, Aldeburgh, UK) is a journey through Messiaen's Catalogue d'oiseaux, his 13-movement work for piano based on birdsong. On 17th there are twelve events dedicated to it, including outdoor performances at sunrise and sunset, talks and films. Many have already sold out, though the organisers are promising that more tickets will be available soon. Even if not, it's still worth pitching up–there will be a free audio relay of the concerts and several events don't require tickets. Other things to look forward to include works by the festival's three featured composers, Julian Anderson, Benedict Mason and Rebecca Saunders, as well as new pieces inspired by the First World War. The music of the festival's founder, Benjamin Britten, will this year be juxtaposed with that of his contemporary Michael Tippett.
It may be the first St. Magnus Festival (16–26th, Orkney, UK) without Max, but there is still a world premiere to look forward to. On 20th there will be the first performance of his Wendy's Wedding Music at Sanday Community School, written to celebrate the marriage of its headteacher. The music of the festival founder can also be heard in seven other concerts, all viewable here. There are also new works from John Gourlay, Jennifer Martin, Sheena Phillips, Andra Patterson and Mogens Christensen as well as 10 short premieres for solo cello on 25th. Elsewhere there is plenty of music by living composers and, don't forget, the festival offers a wide range of other categories for the culturally-minded, including literature and theatre; folk, jazz and world music; films; and community events.
The Holland Festival (4th–26th, Amsterdam) has a similar spread of cultural events and also a good deal of new music. Perhaps the highlight is The Transmigration of Morton F. on 20th. Devised by director Sjaron Minailo and composer Anat Spiegel, it promises to be a surreal blend of opera, ritual and computer-gaming. On 23rd the Kronos Quartet give the world premieres of Yannis Kyriakides' The Lost Border Dances and a new work by Merlijn Twaalfhoven. There are also a number of Dutch premieres, including Birtwistle's The Cure and The Corridor on 9th and 10th, as well as the chance to see one of the twentieth century's greatest operas Wozzeck on the opening day.
Other forthcoming premieres…
Another Maxwell Davies world premiere, his children's opera The Hogboon, takes place at the Barbican under Sir Simon Rattle on 26th June. Also in London, on the 1st the London Sinfonietta present new works from Tom Coult and Harrison Birtwistle together with a pair of regional premieres, whilst on 19th the chamber ensembles from the LSO will, as part of their Soundhub scheme, present new works from next generation composers Yasmeen Ahmed, Ben Gaunt, Oliver Leith and Lee Westwood. At Hoddinott Hall in Cardiff, finally, BBCNOW give the world premiere of John Pickard's Symphony No. 5 on 7th.
Palmyra Concert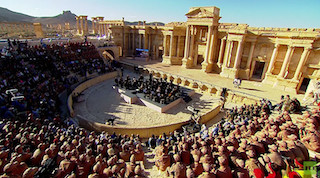 Valery Gergiev and the Mariinsky Opera Orchestra gave a concert at Palmyra yesterday. The recapture of the ancients ruins by Russian-backed troops was one of the few pieces of good news to come out of Syria recently.
As I've written elsewhere, music has always been a target of Daesh (also known as IS), so a concert at Palmyra could have been a wonderful opportunity for bridge-building and reconciliation. Sadly the musicians and most of the audience were Russian, the solo cellist was Sergei Roldugin, a close friend of Putin (and who, in the Panama Papers, was recently revealed to possess many millions in offshore holdings) and the Russian President himself appeared via video link from Moscow to hail the operation to liberate Palmyra. Even Gergiev, a conductor who would anyway do better to spread himself less thinly, is a vocal supporter of Putin. The concert therefore became nothing more than a PR exercise, with music as sadly mistreated by those who allow it as by those who would suppress it.
Apple Music Redesign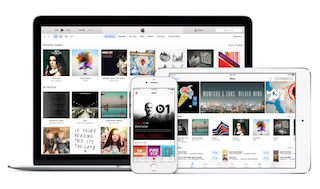 It has just been leaked that Apple Music will be getting a redesign, with full details being revealed at an Apple Keynote at WWDC on June 13th. I reviewed the new service in July 2015, comparing its catalogue and system for organising tracks favourably with Spotify. I still think that, for collectors, Apple Music, with its superior organisational tools, is a great option. The criticisms of its interface are, however, justified. The ridiculous search bar, where you are invited to look in either your own library or Apple music, is a constant frustration. Often I can't find what I'm looking for because I'm inadvertently looking in the wrong place. Whenever I need something quickly I always fire up Spotify.
At least on mobile devices things work relatively smoothly. In iTunes on a computer the experience is much less peachy. There are recent horror stories of it deleting users' music libraries (though read this rebuttal) and the program certainly does too much: it hosts the iTunes store, device syncronisation, videos, podcasts, audio books, users' music libraries and Apple Music. It is a bewildering experience, even once you are used to it. Unsurprisingly, given its baroque complexity, neither does it work very reliably. Often I click on a track or search for something obvious and nothing happens. It's time Apple did what it does on iOS – divide iTunes so that each part has its own app: videos, podcasts, iTunes Store, Apple Music.
This is a Voice (Wellcome Collection, London, 14th April–31st July)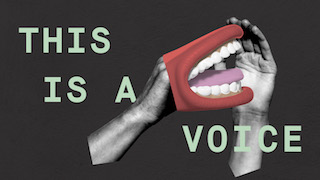 I missed this fantastic-looking exhibition when doing my events roundups in March and April but, thankfully, there's still plenty of time to pay a visit. As the name of the show suggests, the exhibition examines the human voice in a kind of 'acoustic journey' with 'works by artists and vocalists, punctuated by paintings, manuscripts, medical illustrations and ethnographic objects.' To get a more detailed flavour of the exhibits you can peruse the Gallery Guide.
One of the most intriguing exhibits, Matthew Herbert's 'Chorus', was featured on BBC Radio 3's In Tune (see the podcast from 14th April). It is a recording booth in which visitors are invited to sing a single note, which is then added to an ever-growing chorus. The effect is compelling and not a little unnerving, rather in the manner of Ligetian micropolyphony. There is also an online version which, if you can't make the exhibition, I thoroughly recommend. It allows you to isolate voices by the week in which they were recorded and by seemingly random options such as 'outside temperature' and 'local traffic disruptions when the voices were recorded.' It's a lot of fun.
And on BBC iPlayer…
If, like me, you missed the BBCSO Dutilleux Total Immersion Day you can catch up with the final concert on BBC iPlayer. It features a good cross-section of his output: his transitional Symphony No.1; Métaboles, which marked the emergence of the composer's mature style; the sublime cello concerto Tout un monde lointain…, originally written for Rostropovich; and Dutilleux's moving response to the the suffering of the Jews during the War, The Shadows of Time. The recording is available until the end of this month.
York Spring Festival (4th–8th)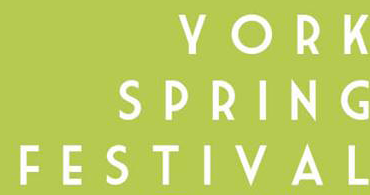 The seven concerts form part of the YorkConcerts series. There is a good array of new music on offer, from works written by students to more established composers. The highlight, perhaps, is a concert celebrating the 70th birthday of Michael Finnissy on 7th. In it pianist Ian Pace will play works by Percy Grainger, Steve Crowther, Beethoven and Lawrence Crane. There will also be new works by Andrew Toovey, Luke Stoneham and Finnissy himself. There is a pre-concert talk with the composer at 6.45.
Vale of Glamorgan Festival (10th–20th)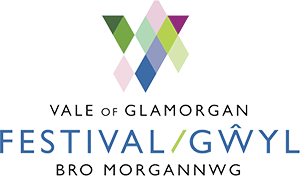 The festival concentrates entirely on the music of living composers. This year there is a special emphasis on the music of John Metcalf and Pēteris Vasks, both 70 this year, and Steve Reich, who is 80 in October. There will be three chamber works by Metcalf on 18th and Vasks' substantial Piano Quartet; the BBC National Orchestra of Wales concert on 20th will feature the world premiere of Vasks' Viola Concerto; and three concerts, on 11th, 14th and 18th, will feature the music of Reich. Other composers represented include Parmela Attariwala, Ēriks Ešenvalds, Magnus Lindberg, Per Nørgård, Arvo Pärt, Krzysztof Penderecki, Guto Puw, Bent Sørensen, Andrew Staniland, Hilary Tann and John Tavener. The complete list, together with links to the concert in which their works feature can be viewed here.
Prague Spring Music Festival (12th–June 3rd)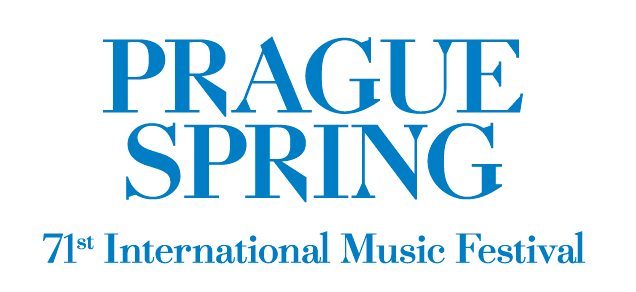 The events actually start on 7th with a concert from the winner of the Chopin Piano Competition 2015 and competitions for trumpet and piano soloists. The main festival gets going on 12th. Very recently written music is a little thin on the ground, but there are twentieth century works from the likes of Bernstein, Stravinsky, Berg, Lutosławski and Gorecki. There is also the chance to hear the Czech premiere of Colin Matthews' Traces Remain on 26th and Pēteris Vasks' Little Summer Music on 1st June.
Norfolk & Norwich Festival (13th–29th)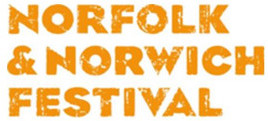 This festival includes theatre, art and literature as well as music. All of the classical events are listed here. Two events worth making a special trip for are the world premiere of Cain, a new choral work by Kemal Yusuf; and a concert dedicated to the music of Max Richter, consisting of his The Blue Notebooks and selections from Sleep (the original of which is designed to be sleep through over 8 hours – an experience I tried, with somewhat disturbing results).
English Music Festival (26th–30th)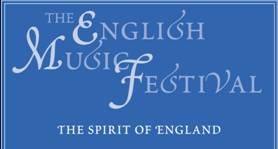 The festival focuses entirely on English music from the Renaissance to the present day. There are two premieres of works that are newly discovered or have otherwise been overlooked: Percy Sherwood's Concerto for Violin and Cello and Vaughan Williams' Fat Knight. Works by living composers include Paul Lewis's An Optimistic Overture; David Matthew's Norfolk March; Daniel Gillingwater's Overture, Ad Fontem; and Paul Carr's Violin Concerto.

Archive
1 | ... | 16 | 17 |

18

| 19 | 20 | ... | 47 |