Other Resources

News Archive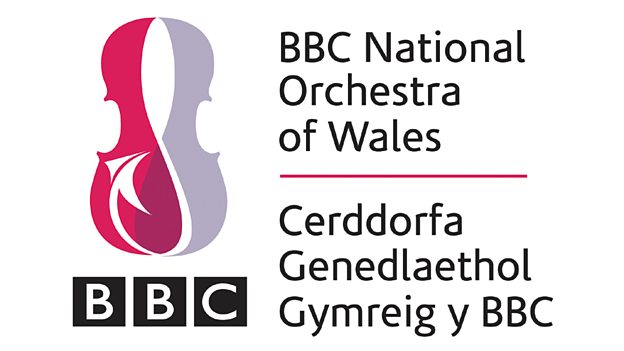 It was splendid to see the BBC National Orchestra of Wales dedicate the first of their Welsh Foundations Concerts to the memory of Peter Reynolds, composer and biographer to this world class band of musicians. He would have been delighted to have been associated with such an event, which featured key works by Daniel Jones, Alun Hoddinott and William Mathias as well as a newer piece, Blue Letters from Tanganika by John Hardy.
I was particularly pleased to have the chance to hear an alternative performance of the Mathias First Symphony. The recording under the baton of the composer with the same orchestra (albeit in its BBC Welsh days) is essential listening, of course, but the acoustic is rather too vast and the rhythmic control not always very exact.
The performance, yesterday, began a little unpromisingly. The symphony frequently relies on rhythmic energy to drive it forwards—too slow and the thick orchestration and static harmonies weigh rather heavily. This was exactly the problem in the opening movement, where the tempo left the music feeling ponderous. Elsewhere, however, the performance was excellent, not always superseding the Mathias recording, but always adding new layers of insight. The slow movement, especially, was a thing of beauty; expertly paced as the counterpoints accumulated, superbly expressive and with an overwhelming climax.
Of the other pieces, Daniel Jones's Ieuenctid was certainly a revelation. I had always marked his style down as being austere, but perhaps the nature of the commission—an overture to mark the tenth birthday of the National Youth Orchestra of Wales—made him unbutton a little. The Hoddinott Horn Concerto was brilliantly played by Alec Frank-Gemmill, the work itself a typical Hoddinottian mixture of brooding stasis and sardonic kineticism. The brief for the more recently written Blue Letters from Tanganyika by John Hardy was for a work that was accessible to young children, the result a delightful suite of movements that really seemed to capture the essence of Africa.
You can hear the full programme for thirty days on BBC iPlayer.
The next concert in the Welsh Foundations concert, also featuring music by Hoddinott, Mathias and Jones is on 25th November.
Ok, so it has very little to do with contemporary music, but if you haven't seen this musical parody of the second presidential debate you must watch it immediately—it is hilarious.
And in other news...
The composer Gerhard Wimberger, who promoted contemporary music at the Salzburg Festival from 1971 to 1991 has died at the age of 93. Norman Lebrecht at Slipped Disc, wryly observes that 'Safe to say, nothing that he commissioned frightened the horses in the Reitschule… Wimberger believed that Carl Orff and Arvo Pärt were proof that music need never stray outside the tonal frame. He was awarded the Austrian Composition Prize in 1967 and was professor of composition at the Mozarteum, 1969-91. He was also head of the rights collection organisation, AKM.'
And Andre Previn has just accepted a commission to write a new piece for the Kalamazoo Symphony Orchestra:
The Kalamazoo Symphony Orchestra is thrilled to announce that Maestro Andre Previn will write a 'Concerto for Orchestra' to be premiered as part of the Orchestra's finale concert of its 100th Anniversary season in 2020—2021.
KALAMAZOO, MI, October 13, 2016 /24-7PressRelease/ -- The Kalamazoo Symphony Orchestra is thrilled to announce that Maestro Andre Previn will write a 'Concerto for Orchestra' to be premiered as part of the Orchestra's finale concert of its 100th Anniversary season in 2020-2021.
"Previn is a man of few words about his own music," says Mattie Kaiser, his representative at music publishing company G. Schirmer, while Previn briefly commented, "It's a big piece, about thirty minutes long, and in four movements. I'm quite excited to be able to use such a sizeable orchestra.... Whatever is good about it, I hope is in the music."
"We are honored and excited about this amazing commissioning opportunity," said Peter H. Gistelinck, President & CEO of the Kalamazoo Symphony Orchestra. "Maestro Previn, honored with four Academy Awards, ten Grammy Awards and The Recording Academy Lifetime Achievement Award, is one of the most amazing, versatile and talented musicians of our time and the fact that he accepted to write a vast work for our Orchestra that features our wonderful musicians as soloists, is extremely special and exciting."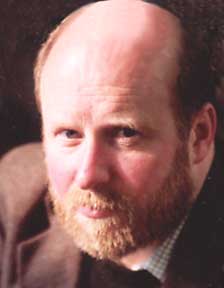 The Welsh musical community felt a deep sense of shock today at the news of the sudden death of composer Peter Reynolds. He was one of those figures that seemed to be at every event, on every committee, a constant and affable fixture in Welsh musical life. It is hard to accept that he has gone.

I cannot, sadly, claim to have known him well. I met him at a number of events related to Composers of Wales, or saw him knocking around Cardiff after some or other new music concert. I was, however, lucky enough to sit down and chat at length with him on several occasions. He was always so knowledgeable, so modest and always ready with a sound bit of advice. Especially I remember him telling me about the dangers of wasting energy on large-scale composing, a pearl of wisdom I have since tried to follow.
There have been many tributes today from people who were lucky enough to know Peter better than me. Many were also keen to share their thoughts here.
In publishing these tributes, I am indebted to Christopher Painter, who helped to put me in touch with many people at short notice.
BBC National Orchestra of Wales:
We are incredibly sad to hear that our friend and colleague Peter Reynolds has passed away. Peter was a gifted composer and true champion of Welsh music and musicians; he was our biographer and programme writer for many years, a constant source of musical knowledge and insight. We will miss him very much; our thoughts are with his friends and family.
Christopher Painter, composer:
Totally bereft to hear that my good friend Peter Reynolds has suddenly passed away. A man of superb intellect with an innate kindness who has been a tremendous source of support to me. A great yet unassuming composer who had so much more to give—he will be missed as a composer but even more so as a gentle, generous and constant friend whose opinion was always valued and whose complete integrity was always in evidence.
Rest in peace Peter, I will miss you more than I can say and will always treasure the knowledge that you were my friend.
Ben Lunn, composer, now working in Lithuania, who studied with Peter:
Peter was a modest but thought-provoking tutor. Whatever direction I was keen to explore he was always 30 steps ahead of me. He was ultimately caring, loving, never imposing, and most significantly always supportive.
George Vass, Chair of the British Arts Festival Association:
Completely numbed by the news of Welsh composer Peter Reynold's sudden death yesterday—a true gentleman, a huge supporter and enthusiast for everything musical and, above all, one of the greatest exponents of Welsh music and musicians. RIP Peter, it was an honour to have known you.
Franziska Jones, friend and colleague:
Peter has been an inspiration and wonderful friend, mentor and colleague. I've known him for 10 years, and admire his work and life. His sense of humour and creativity were outstanding. He was a real renaissance man; he will be remembered for many things. I worked with him at Wales Millennium Centre, programming the foyer performances. He was always supportive and encouraging. Our daughter had piano lessons on the grand piano in his house, which was wonderful. He put on a 7am concert in a remote little church near Abergavenny, which will be a special memory. He cooked delicious tagines and soups, and his hospitality was brilliant. He also loved the local farmers markets and small bakeries. He shared some nice cycle routes around Cardiff and was a keen cyclist. So talented and intelligent yet humble and down to earth. He will be missed by so many…
Piano Circus:
Piano Circus are so incredibly saddened to hear of the passing of Peter Reynolds. We are happy to have had the pleasure of working alongside him on a number of musical projects in Wales over the past few years. He was a supporter, a gentleman and a friend. His loss will be felt deeply by many, and he will certainly be missed by us.
Dawn, James, Paul, Neil, Leo, Nathan.
Piano Circus
Mark Boden, composer, friend, colleague and former pupil:
I first met Peter at RWCMD where he tutored me in composition between 2004–2008. He was incredibly knowledgable across a vast spectrum of musical genres and would always be able to suggest appropriate repertoire to enhance and enrich his pupils' knowledge without forcing ideas upon them. Due to having so many musical engagements and commitments, Peter was often unable to give lessons at college and would instead tutor me in his study at his home. The place really was a treasure trove of scores, manuscripts and books—I loved studying with him there! As a student, it seemed there was never a musical event in Cardiff that Peter didn't attend—he was an ever-present supporter of musical life in Wales.
I returned to RWCMD in 2011 as a tutor in composition and Peter became a highly-valued and much-loved colleague. He remained an incredibly reliable source of knowledge and expertise in both composing and teaching. We would often share ideas with one another and discuss teaching methods, especially during the earlier stages of my lecturing career—something I remain incredibly grateful for.
Peter had an huge capacity for fun, especially when he was hosting people at his home. He was an excellent cook and I fondly remember introducing him to Badger ales, which seemed like a revelation to him at the time!
Peter was incredibly kind, humble, generous and loyal as a friend and colleague. He will be missed enormously by RWCMD staff and pupils, both past and present.
Rhiannon Hoddinott:
As one gets older the list of people that one would not miss gets longer and longer while the list of those that one would miss terribly gets ever shorter, dear Peter was definitely on the latter.
Suzanne Hay, Head of Partnerships and Learning, BBC National Orchestra and Chorus of Wales and Management Board, Ty Cerdd—Music Centre Wales:
I was very saddened to hear last night of the sudden passing of Peter Reynolds. Peter has played a central role in music-making in Wales—whether that be through ensuring that our rich cultural music heritage is celebrated, publicised and carefully archived or through nurturing, encouraging and developing our future composers and musicians. On a national and international level we owe much to Peter for helping to raise the profile of music in our country. He was a true gentleman, whose wit and good humour could diffuse any situation. Peter has made a lasting impact and his legacy will live on.
Benjamin Teague, organist, friend and former pupil:
I wake this morning in the dim light, and the harsh realisation that the death of Peter Reynolds was not a dream. There is too much anguish and sadness to describe the loss of this man. He was a true bastion of musical knowledge, and will remain in my heart forever as one of my formative teachers and friends.
Ruth Garnault, former Director of Public Programmes, Wales Millennium Centre; friend and colleague:
I first met Peter in a pub during the 1980s. I know this because one of Peter's boundless talents was an ability to recall exactly where and when he first met you. I was delighted to be able to employ him to run the Glanfa performance programme at WMC and the success of that programme was down to Peter's knowledge and dedication. He became a valued friend and I cherish the epithalamion he wrote as my wedding gift. Words can not express how much I'll miss him.
Gregynog Festival:
Remembering Peter Reynolds, a most gifted, versatile and delightful colleague, whose premature passing is a grievous loss to music in Wales. (via Twitter)
Wales Arts Review:
Very sad to hear of the passing of Peter Reynolds, a major figure in Welsh music, a WAR contributor, but more importantly, also a friend. (via Twitter)
To learn more about Peter Reynolds:
Personal website: http://www.petereynoldscomposer.co.uk
Soundcloud: https://soundcloud.com/peter-reynolds-2
Full obituary: http://www.tycerdd.org/welshcomposers/peter-reynolds
Some Soundcloud links:
Moon-ark
Canons for the Longest Day
Bye Baby Bunting
The Sand of Time: an opera in four minutes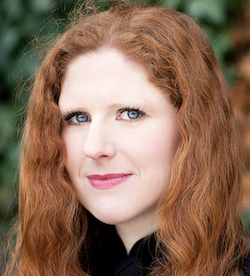 Do you have a composition website? Ah, the tedious art of self-promotion. If you're anything like me, you try to put in every positive thing that you've done, that one decent newspaper quote you have, the few nice recordings. You know, generally give the impression that the world is beating a path to your door, begging you to write just one more symphony.
I spend a fair bit of time flicking round this type of website whilst writing these blogposts. One that brought me up short recently belongs to British composer Cheryl Frances-Hoad (see picture). If you know anything about her, you know that she is very talented and very successful. If you hunt round her website, however, you will find a wonderful little thing called a 'Failure C.V.' (I won't give the direct link—doesn't feel fair somehow). In it she lists all of her failures during 2016. The list is quite long.
I like this idea a lot. It's easy to forget, especially when you are struggling to make any impact at all as a composer, how often it is necessary to fail. The world won't beat a path to your door unless you put yourself about a bit and run the risk of being knocked back. And it provides a great example to composers starting out to realise that people higher up the artistic food-chain are also, to some extent, failures.
More than anything, however, I just liked the failure CV for its freshness, it's honesty, it's two-fingered, raspberry-blowing confidence. In this spirit, therefore, here is my 2016 failure CV:
—A chamber opera I entered for the The Bluegrass Opera competition didn't win, though I did get some useful feedback.
—I was recently asked to contribute a piece at short notice to a concert, but didn't think I had anything appropriate. Afterwards I discovered several pieces I could have submitted.
—I entered the Hendrix College Candlelight Carol Competition 2016 competition. My carol got to the last 10, but was eventually rejected.
—I entered a competition (I forget what) for chamber ensemble. Again not successful.
—I recently sent pdfs of two Christmas pieces, together with Soundcloud links to around 20 British cathedrals. I have had three polite responses and radio silence from everyone else. My Soundcloud page does not seem to have had any additional hits.
As you can see, my failures are less elevated than those of Frances-Hoad, which rather shows our relative position in the composerly pecking-order. My list is also rather short, which makes me realise that I need to fail a bit more. Therein lies success.
A happy birthday to Steve Reich, who turned 80 yesterday. For those wishing to get to know or revisit some of his key works, take a look at this article, which describes 10 pieces beginning with It's Gonna Rain (1965) and finishing with Radio Rewrite (2012).
Here also are some videos in which he talks about his life and work:
Steve Reich in Conversation with Mohsen Mostafi
Reich speaks about his work and plays sample recording from his oeuvre.
The Rest Is Noise | Steve Reich in conversation with Gillian Moore (2013)
Part of The Rest Is Noise - Southbank Centre's year long celebration of 20th Century classical music - composer Steve Reich speaks to Head of Classical Music Gillian Moore.
Steve Reich: Playing Music/Talking Music
Steve Reich discusses his career and the current state of contemporary classical music with Pulitzer Prize-winning music critic Justin Davidson, of New York magazine.
Steve Reich in Conversation with Bang on a Can Co-founder David Lang (2014)
Reich and Lang spoke in MASS MoCA's Sol LeWitt retrospective after Bang on a Can staged a performance of his compositions. Hear them speak about his friendship with LeWitt, his compositions and his work Radio Rewrite.
Reich and Sondheim: In Conversation and Performance (2015)
For the first time, on January 31, 2015, the two luminaries and mutual admirers appeared together on stage for a conversation moderated by WNYC's John Schaefer and a performance of several of their milestone works.
Steve Reich and Michael Snow, Appel Salon (2016)
Steve Reich in conversation with Canadian artist Michael Snow. Hosted by CBC Radio's Sook-Yin Lee.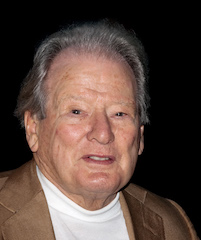 I was away doing other things when the death of Sir Neville Marriner came through on Sunday, so it feels a little belated to be mentioning it now.
Even if I had had my computer with me, however, I would probably not have written at length. Whilst Sir Neville was undoubtedly and deservedly one of the UK's best-loved conductors, a blog dedicated to contemporary composition is probably not the place for an obituary—he specialised largely in baroque and classical works, only occasionally straying into early twentieth century repertoire.
For me he will always be the conductor of the soundtrack to Amadeus, a film that knocked me sideways as a young teenager. In other respects Sir Neville's work, for me at least, fell between two stools. In his preferred baroque and classical repertoire, I favoured period instrument conductors of the likes of Hogwood and, even when he did stray a bit later, one felt he was not so much in his element.
Despite this, it would be a mistake not to acknowledge his role in transforming standards of instrumental playing in the UK. He moulded the Academy of St. Martin in the Fields into one of the most virtuosic ensembles in the world at a time when UK orchestral playing was not considered to be exactly world class. The good effects of this continue to ripple around the UK's musical scene.
For complete obituaries from both sides of the Atlantic:
It turns out that Alan Turing, Bletchley Park's most famous codebreaker, was also a musical pioneer—in 1951 he created a device that produced the first computer-generated music. A recording of this is now available to hear (see Soundcloud link), having recently been restored by researchers in New Zealand.
Via The Guardian
Ravi Shankar was working on an opera at the time of his his death in 2012. This is now slated to received its world premiere in May at Leicester's Curve Theatre.
Collaborator Davis Murphy explained: "He'd written the whole piece in outline – the entire raga structure and almost all the melodies so [after Shankar's death] it was just a matter of filling in the gaps, which were small,"
Via The Guardian.
Work in Progress video:
A date for the diary. On October 1st Sonostream will free livestream Karlheinz Stockhausen's Donnerstag, the first opera from his monumental Licht cycle.
From the Sonostream website:
The first of the seven operas, "Donnerstag" (Thursday), embarks on a spiritual journey through space and time: a musical big bang which is light, playful and touchingly poetic and which exerts a hypnotic power. First staged in 1981 at La Scala, Milan, it is an ambitious, visionary work that combines opera, ballet, trumpet concerto and oratorio.
At the centre of the work is Michael, a modern Orpheus, whose task is to bring "the music of the heavens to man and the music of man to the heavens". On his path through life, which 'Donnerstag' presents at different stages, Michael visits many exotic locations both on earth and in space where he is repeatedly confronted with the dark power of Lucifer. However, Michael succeeds in passing the many tests he must set himself – not least with the help of his trumpet and the magical healing powers of music.
The staging in June 2016 by Theater Basel was not only its Swiss premiere, but its first production of "Donnerstag" anywhere in more than 30 years. The director is the young American Lydia Steier, who took a fresh, highly theatrical approach to the piece and the conductor is Titus Engel, especially renowned in modern music.
The Neue Zürcher Zeitung praised the production a "milestone of the Stockhausen reception", proclaiming: "Now that this production in Basel has broken the ice and bravely saved Donnerstag for the sake of contemporary music theatre, we can only hope that other houses will soon venture to stage at least this part of the Licht cycle."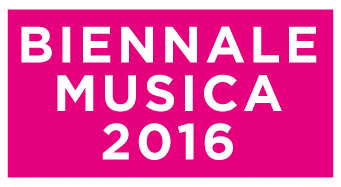 From 7—16th October Venice Biennale's International Festival of Contemporary Music marks its sixtieth anniversary with a programme of 26 events that feature 45 world premieres, 27 Italian premieres and 24 commissions. Highlights include a new work for string quartet and piano by Kaija Saariaho on 7th; Pascal Dusapin's Beckett's Bones for soprano, clarinet and piano on 12th; and Toshio Hosokawa's Aya for flute and amplified string trio also on 12th. On the 8th there will also be a presentation of the Golden Lion Lifetime Achievement award to Salvatore Sciarrino. It will be followed by a concert given by the London Sinfonietta, who will perform three works by the composer, including the world premiere of Immagina il deserto, for ensemble and soprano.

As well as these premieres, there will be both an Italian and American focus during the festival, the former including composers such as Azio Corghi, Sylvano Bussotti, Claudio Ambrosini, Luca Mosca, Michele dall'Ongaro, Stefano Gervasoni, Mauro Lanza, Vittorio Montalti, Gabriele Cosmi; and the latter David Lang, Julia Wolfe, Jóhann Jóhannsson, Tyondai Braxton, Nico Muhly and Judd Greenstein. Other strands to follow include explorations of connections between images and sounds, especially through music written for film; and relationships with tradition, both within the Western canon and in World Music.

And outside Venice…

Nicolas Horvath has been committing the complete piano music of Philip Glass to CD in his Glassworlds survey. He is now bringing this immense experience to bear in an epic performance of the complete piano output of the composer at a concert at Philharmonie de Paris on 1st October. The performance is scheduled to start at 7pm and to continue for around 12 hours.

In marking the start of her period as composer in residence at Wigmore Hall, London, Helen Grime will have a day dedicated her music there on 15th October. There will be a concert of chamber music written for combinations of violin, viola, cello, oboe and piano at 1pm; a chance to hear the composer in conversation at 6pm; and a concert given by BCMG at 7.30 that will include her Clarinet Concerto, Luna, Embrace and Seven Pierrot Miniatures as well as works by Knussen, Carter and Janáček.

In a frustrating bit of programming, on the same day as the Grime the Barbican is hosting a James MacMillan Choral Music Day. At 3pm at St. Giles' Cripplegate, Ex Cathedra will give the first London performance of Seven Angels, which tells the story of the Biblical apocalypse from Revelation. At 7.30 Harry Christophers conducts The Sixteen and Britten Sinfonia in the world premiere of Macmillan's Stabat Mater. This concert also includes his Miserere and works by Tallis and Vaughan Williams. There is pre-concert talk with James MacMillan, Jeffrey Skidmore, Harry Christophers and John Studzinski at 6.15.

An exciting operatic premiere takes place in Birmingham on 25th, with the first performance of Jane Eyre by John Joubert. The work dates back as far as 1969, but was substantially revised following an amateur performance some years ago. This, therefore, marks the official premiere of the work, happily coinciding with both the composer's 90th birthday and the 200th anniversary of Charlotte Bronte.

In the States, at Jordan Hall, Boston, the Boston Modern Orchestra Project present works by four prominent US composers: Michael Colgrass, Gail Kubik, Harold Shapero and Steven Stucky. In NYC, meanwhile, Contemporary Insights presents a programme of recent instrumental and vocal chamber music by composer and oboist Sky Macklay. Pieces include Macklay's chamber opera Why We Bleed, Doppelgänger III for two oboes and keyboard, FastLowHighSlow for two violins and piano four-hands and Lessina, Levlen, Levlite, Levora for speaking violinist and electronics.




Archive
1 | ... | 16 | 17 |

18

| 19 | 20 | ... | 49 |