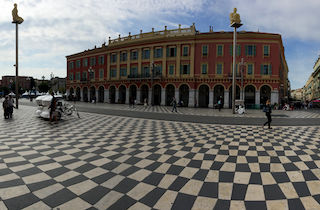 After a wet Pembrokeshire summer I find myself in Nice, capital of the French Riviera. My reasons for being here aren't entirely (or even partly) musical. So, after a week in the city, trying to discover what the place has to offer is, frankly, a bit after the event.
France's fifth-largest conurbation has, happily, much to recommend it. What is especially pleasing is that I seemed to have arrived at the right time, since next month the city plays host to the Manca Festival of Contemporary Music (14th–24th November). Transport links to Nice are excellent (four cheap Easyjet flights a day from Gatwick, for example), so you might consider a short city break to catch some of this.
Manca takes place under the auspices of CIRM, one of six Centres Nationaux de Création Musicale (National Centres for Musical Creation) in France, the other five being in Bethany (outskirts of Reims), Albi, Marseille, Lyon and Alfortville. CIRM was founded in 1968 by composer Jean-Etienne Marie, its mission being 'to promote the contemporary music repertoire, focussing its activities mainly along four lines: production, diffusion, training and research.' The organisation has strong links locally and internationally and has a special interest in the promotion of electronic music, especially by playing host to composers who create works in its three electronic studios.
Some of these are written especially for the Manca Festival, as is the case in this year's opening concert, which features premières of two CIRM commissions, Tiantian Wang's The distant murmur and Yikeshan Abudushalamu's Divine Light, both for chamber orchestra and electronics. The concert also features two premières by Michel Pascal: Never die and Requins for 16 instruments and electronics.
Highlights from the rest of the festival include, on 18th, Hugues Dufourt's Burning Bright for six percussionists, an hour-long work inspired by William Blake's The Tyger with lighting and scenography by Enrico Bagnoli. On 20th there is a live electronic performances given by Gaël Navard. It is inspired by the the discovery of exoplanet Kepler-186f in 2014, the performance wittily billed as a piece of 'exomusicological' research conducted through 'telesonoscopes', the result being the first performance of 'Keplerian' music on their native instrument, the 'soundplane.' On 21st is a performance of Phèdre, an opera for solo voice by Marianne Pousseur and Enrico Bagnoli based upon a text by Yannis Ritsos. There are also two concerts of electroacoustic music presented by students at British universities on 19th and, on 24th, an international study day on the theme 'Geste Musical : Modèles et expériences.' Three of the papers at this conference are in English, one of which also includes a video projection and live performance.
Prices for all events are very reasonable: many are free, others mostly being 5 or 10 euros.
0 comments | Post Comment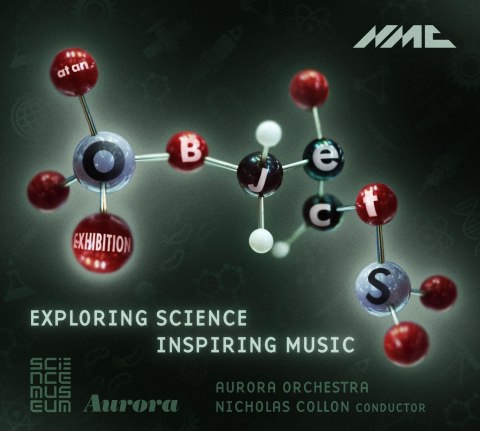 As planned, I tuned in for the broadcast première of Max Richter's Sleep on Saturday. I'd initially thought that the 8 hour work, which is designed to be slept through, was a peculiar idea. Why would a composer want his audience to be unconscious? And if you really wanted to influence a person's sleep, shouldn't the music be a little less restful? I was wrong; I experienced extremely vivid dreams in which sound was a constant feature, the experience being both fascinating and a little disturbing. It was an interesting experiment, worth checking out.
If you are looking for something less somnolent, check out Objects at an Exhibition, a splendid collaboration between the Science Museum and NMC in which six composers took an exhibit as the starting point for a new work, the whole being a homage to Mussorgsky's Pictures at an Exhibition.
Thea Musgrave's Power Play takes its inspiration from the steam engines of the Energy Hall, the result being charmingly 'technical' work with a good deal of Stravinskian neoclassical wit. The statue of R.J. Mitchell, the designer of the Spitfire, is the starting point of Christopher Mayo's Supermarine, a grungy piece for cello, double bass and sampled aircraft engines. Claudia Molitor's 2TwoLO takes its name from first BBC transmitter. It begins with BBC archive recordings explaining some key facts about early days of radio broadcasting – the surprising fact that music was not initially permitted to be broadcast, an account of an early recording session and an early broadcast schedule – whilst the music, perhaps reflecting its gradual acceptance in the new medium, atmospherically creeps, bumps and scrapes into existence, gradually taking on a more solid form. David Sawer's exciting Coachman Chronos, flies along with the energy of the historic York Mail Coach, though not without periods of thoughtful repose. Gerald Barry's melancholic The One-Armed Pianist is inspired by a false limb designed to allow the left arm of an injured pianist to play octaves. In it a simple two note figure is gradually expanded until the octave is reached, and then insisted upon with sad significance.
Barry Guy's Mr. Babbage is Coming to Dinner, an improvisatory work full of keenly imagined and felicitous instrumental timbres, completes what is a very satisfying programme – the works are wonderfully varied and one can easily imagine how effective they would be in situ. This project, one must remember, is just one of many – some collaborative, some solo – from NMC over the last few years. These include 20x12, New Music Biennial Project, Music Map, Digital Discoveries and Next Wave. When it comes to supporting and promoting British contemporary music, no other record label comes close.
0 comments | Post Comment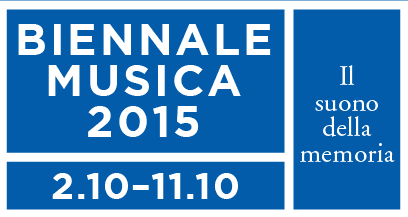 2015 is a Venice Biennale year, the 10 day music programme running from October 2nd–11th. In total there will be 18 concerts presenting 31 new works, the main composers featured being Pierre Boulez, Georges Aperghis, Helmut Lachenman and Giuseppe Sinopoli.
In his 90th birthday year Pierre Boulez will be the subject of a special tribute with a performance of Messagesquisse prefaced by 10 pieces written in homage to him on 11th. Machinations for 4 female voices voices, electronics and video by Georges Aperghis, winner of the Golden Lion for Lifetime Achievement for 2015, will be performed on 10th. Helmut Lachenmann, 80 years old this year and the winner of the Golden Lion for Lifetime Achievement in 2008, will see performances of Grido for String Quartet, Trio Fluido for clarinet, viola and percussion and Streichtrio I for violin, viola, cello. Souvenir à la memoire for 2 sopranos and mezzo-soprano by Giuseppe Sinopoli will be performed on the final night.
Other composers represented are: Milica Djordjevic, Nina Šenk, Pasquale Corrado, Federico Gardella, Silvia Borzelli, Lara Morciano, Dai Fujikura, Marcin Stanczyk, Luca Antignani, Filippo Zapponi, Benoît Chantry, Aureliano Cattaneo, George Benjamin, Fabio Nieder, Vladimir Tarnopolski, Fabio Cifariello Ciardi, Dieter Ammann, Matteo D'Amico.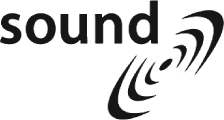 In the UK the Aberdeenshire Sound Festival runs from 22nd October to 9th November. The programme is extremely wide-ranging. It kicks off with Philip Cooke's By Reason of Darkness, a setting of sections of Job, verse 37 scored for community choir and bells at 6pm on 22nd. The rest of the first week focuses on cross-art forms, including art and music installations in partnership with Gray's School of Art; Sandglass with choreography by Lucy Boyes and music by Thomas Butler; and an audiovisual collaboration Requiem for Edward Snowdon by Matthew Collings and Jules Rawlinson. The second week focuses on contemporary music performances with pianist Ian Pace and Ensemble Alternance from France. There will also be works for organ as part of a part of a collaboration with French festival Musiques Démesurées, including a new work by Jean-Luc Guionnet. There's much more besides, including new operas, a series of new works commissioned to partner each of Beethoven's Violin Sonatas and new joint commission by six Scottish composers.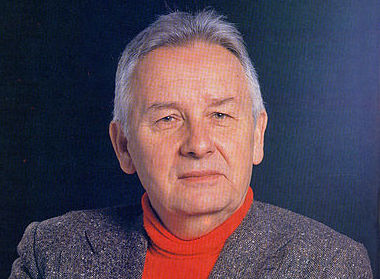 On 3rd October at Barbican, London there is a BBCSO Total Immersion Day exploring the music of Henryk Górecki. This begins with an introduction by Polish music expert, Professor Adrian Thomas at 11am, followed by performances of Górecki's String Quartet No. 1 and 2 at 11, a film documentary at 3pm, a concert of his vocal music given by the BBC Singers at 5.30pm, and a final evening concert of orchestral and vocal music at 7.30pm.
Outside the two festivals other premieres this month include the BBCSO playing Richard Ayres' No. 48 at Barbican on 8th; Laurence Crane's Chamber Symphony No. 2 The Australian and Marisol Jiménez's XLIII - MEMORIAM VIVIRE at St. John's, Smith Square on 10th; the UK premiere of John Adams Scheherazade.2 at the Barbican on 29th; and Lotta Wennäkoski's Verdigris given by the Scottish Chamber Orchestra at Queen's Hall Edinburgh, also on 29th. The Swansea Festival, finally, runs from 2nd—17th. There's not a whole lot in the way of contemporary music, but a major highlight is the chance to hear the five-star rated ballet Cinderalla with Ballet Cymru and music by Jack White.
0 comments | Post Comment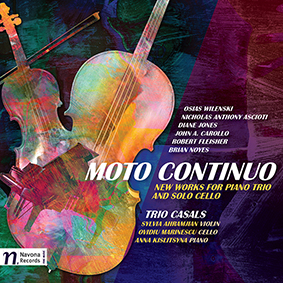 On DG there are new recordings of Witold Lutosławski's Piano Concerto and Symphony No. 2 conducted by the Berlin Philharmonic under Simon Rattle.
NMC is celebrating the life of Steve Martland with a two-disk set that includes Horses of Instruction, Patrol and Crossing the Border. It is currently available for pre-order.
Galina Ustvolskaya was a composer whose uncompromising style led to its almost complete neglect in Soviet Russia. She was, however, widely admired, including by her teacher Shostakovich. The 11th volume of a survey of her music played by Natalia Andreeva is released this month on Divine Art, together with a new disk featuring the clarinet music of Ian Mitchell.
On Col Legno, Austrian Heartbeats #2 is a programme of music by young composers selected by Georg Friedrich Haas: Marco Döttlinger, Peter Jakober, Hannes Kerschbaumer, and Manuela Meier.
On Navona Records Moto Continuo features contrasting works by Osias Wilenski, Nicholas, Anthony Ascioti, Diane Jones, John A. Carollo, Robert Fleisher and Brian Noyes.
On F-IRE, finally, something a bit different: Alex Hutton's Magna Carta Suite, a lively and enjoyable crossover album that features elements of jazz and classical music.
0 comments | Post Comment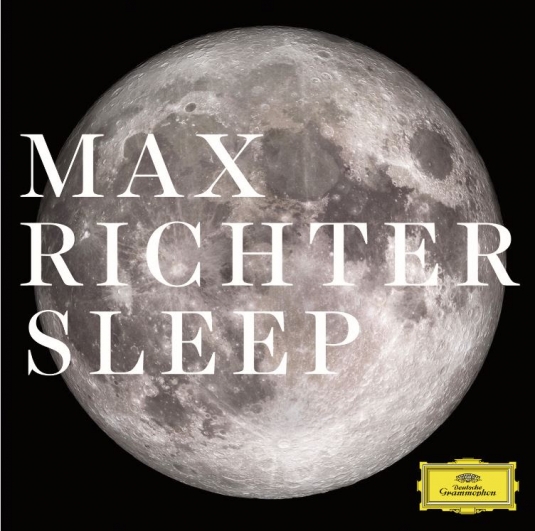 Max Richter's new album on DG, the 8 hour Sleep is a gigantic set of variations that explore the way music can interact with states of consciousness. The complete work is only available as a digital download (no streaming) from iTunes where, it must be said, it has been gathering a string of five star reviews.
The piece, as the title suggests, is designed to be slept through, an idea that leaves me with mixed feelings. I can see that a more provocative work might affect the quality of a person's sleep in a way that would be of artistic interest. I can't, however, imagine this music achieving such an effect; its slow, minimalist beauty is certainly admirable but more likely, I would have thought, to induce a state of sleepy contentment.
If sleeping through a composer's work seems perverse, an alternative would be to buy the one hour highlights disk, which is intended to be enjoyed fully conscious. This version is also available for streaming on Spotify and Apple Music. If the full experience is of interest the 8 hour version is £24.99. Even better, there is also an opportunity to try before you buy: Radio 3 is broadcasting a complete performance from midnight on 26 September to 8am on 27 September. Despite my reservations the idea is a fascinating one, so I shall definitely be tuning in.
0 comments | Post Comment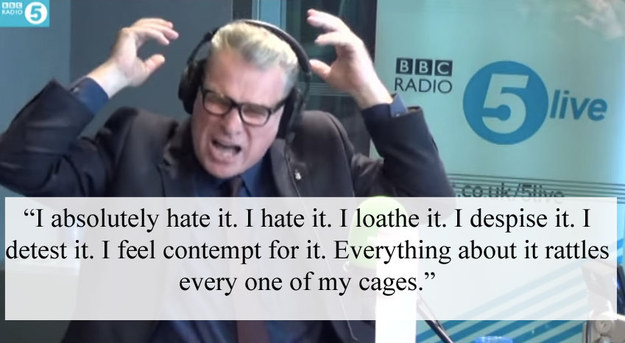 One of my favourite radio shows at the moment is Radio 5 Live's Film Review Programme, dubbed Wittertainment by its devoted army of listeners ('Hello to Jason Isaacs', by the way). It's hosted by Simon Mayo with Mark Kermode as its resident film critic, the two of them being a cross between a warring couple and father and son, the former trying to discipline a recalcitrantly loquacious latter. As well as listening to the most recent programmes, I am so addicted I have been trawling my way through their back catalogue. Here are some of Mark Kermode's views I decided to scribble down whilst listening to an episode from 2011:
'It's like Annie Hall meets the grim reaper without the jokes.' (on the film Restless)
'Passable waffle whilst it's there.' (on Monte Carlo)
'I did watch the whole thing and I didn't enjoy it very much.' (on Reuniting the Rubins)
These were written down in a random moment when the idea for this blogpost came to mind. They're actually pretty anodyne. A really terrible film will provoke a full-scale 'Kermodian Rant', a stream of invective that is, nevertheless, elegantly-phrased, well-argued and based on a massive store of film knowledge. Here's a classic example: Mark Kermode's monumental dismissal of Pirates of the Caribbean 3.
The criticism is passionate, honest, well-informed, sometimes divisive and, frankly, not always right (though Kermode would disagree there). Listening to the programme I have been struck by the extent to which the passion, which cuts both ways (when Kermode likes a film he also really lets you know), sends me searching for a film, or at least adding it to my growing 'to watch' list. It has also made me seek out films in actual theatres, an activity that I was never that much interested in. I've recently paid good money for screenings of popcorn nonsense like Minions, Mad Max: Fury Road and Mission Impossible V and more thoughtful fare such as Conducta, Birdman and an arthouse screening of North by Northwest.
This reengagement with film is entirely down to good criticism. Which inevitably made me wonder why we don't have this kind of energy in contemporary music criticism? I am not saying that it is terrible but, whilst there are certainly examples of scathing reviews, I more often have a creeping sense that critics are afraid to say exactly what they think. I read, for example, a recent thumbnail review of John Adams' Absolute Jest in a national newspaper that said something along the lines of (I paraphrase) 'I don't subscribe so much to enthusiasm that others show for Adams music, but.…' And so went on to give a generally lukewarm review. That opening phrase was actually pretty daring in the context of current criticism and I appreciated its honesty, but it had, nevertheless, a politeness that was crushingly dull. Why is this?
The first reason is, I think, is probably fair enough: criticising high art is, on the whole, a different proposition from criticising commercial art. With high art there is a level of competence in its execution that qualifies it to have that label in the first place. So a critic is probably right to be cautious in his approach, even if he should be constantly on the lookout for imposters: low art that is masquerading as high art. And I think the contemporary music scene has sufficient pretentious twaddle in it for critics to make things a bit livelier than they are. Why they don't is probably down to the second reason, which I think is much less excusable: the fear of being called out for being wrong, ill-informed, or, God forbid, simply 'not understanding' dear boy.
Do you know what? It's okay to have an opinion, to risk being wrong, and to have a gut reaction on one hearing alone. These are deep waters, I know, since I'm only too aware that challenging music, as in any form of art, sometimes requires effort to achieve understanding and even enjoyment. Gut reactions matter, however, if we are to have a lively public discourse. Inflamed, partial, even erroneous debate is healthy as, in the same way I have been inspired to go more to the cinema, it might lead curious audiences back to our concert halls.
What worries me is that currently all of the lively criticism is taking place behind closed doors. I've had some fabulous discussions with friends about recent Proms premieres, or the difficult music of old stalwarts. On one occasion I told someone close to me to turn off Boulez's Structures II because I thought the music was so ghastly. A lively debate has since ensued that has opened my mind to some of his works (the magical Pli Selon Pli, for example), whilst rather confirming my opinion about others. At the other end of the stylistic spectrum someone recently said to me that they thought Steve Reich's The Desert Music to be the greatest orchestral (ok it has voices too) work of the last four decades. I went back to it and found it monumentally pretentious and, actually, quite dull. I'm probably wrong, but as Kermode himself would say: 'Other opinions are available.' Mine matter too.
I realise I am maybe criticising others for something that I am guilty of myself; I am often quite cautious about criticising other composers in this blog. Actually I think this is probably right and proper. Whilst figures of the stature of Boulez and Reich can take care of themselves, this forum is a place for encouraging and supporting composers. And I don't consider myself a critic. What I can't help wishing, however, is that the real critics had a bit more Kermodian wit and verve. A livelier discourse might lead to a bit more enthusiasm about new music. In the meantime maybe it's incumbent on the rest of us to have and to share strong opinions about the music we listen too. We really don't have to like everything or, worse, pretend we understand everything. It's time for us to have the courage to hate music.
0 comments | Post Comment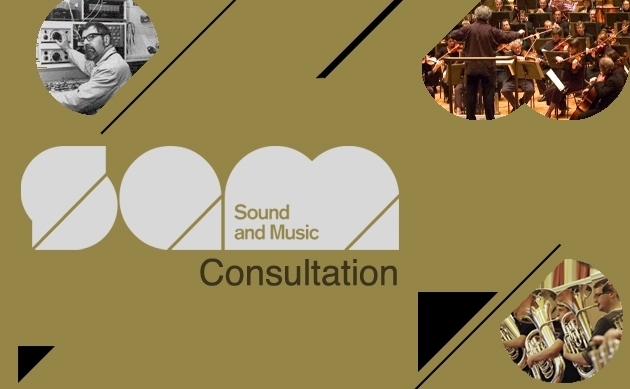 Members may remember Sound and Music's commissioning survey from last year, which received a fair amount of gloomy press coverage. My own reaction was a little more positive, though maybe a little contrary; I would, of course, like to see composers paid a lot more. Sound and Music is currently running the survey again, which should give the first hints as to whether the situation is growing worse or better.
On this year's survey, Susanna Eastburn, Chief Executive of Sound and Music, says:
Being invited to create a new work (and being paid for it) is a vital part of life and income as a professional composer. Last year's findings sent ripples of shock around the world as it revealed just how little most composers are being paid to create music. Without composers, there would be no music, so I very much hope that we see some signs of improvement.
Listening is core to Sound and Music's vision and is at the heart of everything we do. This survey is an important way that we can listen to what composers tell us about the realities of their working lives so that we can better understand and advocate for them and their work. I urge any composer reading this to take a few minutes to complete the survey, and I thank them for their time.
Head over to Sound and Music to make your contribution.
0 comments | Post Comment
I was enormously impressed to find Naxos disks available on Apple Music. Since starting to use the service, however, I've noticed a curious thing. Last month some albums that I had enjoyed and mentioned in a previous post – a disk of Piano Trios by Benet Casablancas, Bright Sheng's Night at the Chinese Opera and a programme of music for winds by Chen Yi – mysteriously disappeared from my Apple Music library. I kept receiving this message:

I initially put this down to a bug in the software – I've experienced quite a few other issues with Apple music over my free trial period: dropped tracks, duplicate entries, search stops working, ongoing problems with iTunes Match, weird inconsistencies in the length of composer's biographies (compare, for example, that of Mozart with the aforementioned, and comparatively unknown, Bright Sheng). Enough, in fact, for a separate blog post that would act as a bit of a corrective to my favourable review of Apple Music.
This month there was a bigger gap than normal between my checking out recent releases and writing about them. As usual I'd been over to Naxos, looked at their new albums and then added a few that interested me to my Apple Music library. These were a disk of John McCabe piano music, a composer who died recently and who deserves a bit of attention; an album of music by John Joubert, a name that is perhaps more well known than his actual music; and a symphony and cello concerto by Taiwanese composer Gordon Chin, who I don't know at all. I'd dipped into the first two and listened to the whole of the Chin and planned to revisit a few times before writing this blog post.
Of course, when I returned a few days later, these tracks had also mysteriously disappeared, with the same unhelpful message. Today I've searched for some of the other Naxos new releases: some contemporary piano music from China; Krzysztof Meyer chamber music; Áskell Másson music for clarinet; Roman Berger chamber music; and Andrew Staniland's Talking Down the Tiger. Only the Másson is available to me. It looks like the Staniland was available at some point since a search using the album title Talking Down the Tiger reveals the composer as an 'artist' next to a picture of that album, but with no trace of the actual album (a similar thing happens when you search for Bright Sheng):

It is a different story if you go back to music released before the advent of Apple Music. Those mentioned in my June CD roundup – albums by Boris Pigovat, Sofia Gubaidulina, Kaikhosro Shapurji Sorabji, Richard Danielpor and Pino Vargas – are all available for streaming. What on earth is going on?
It seems to me that Naxos, and possibly other labels, are trying to have their streaming cake and eat it. They are releasing albums for a few days on Apple Music, realising that the most likely point when they will receiving streaming revenue is when disks are new and customers (and reviewers!) are exploring them. Of course, if a customer then likes a disk, he is in for a disappointment when returning for another listen: the disk has disappeared and must now be purchased.
I have some sympathy for the reasons behind this. Naxos, a label I much admire, probably operates on wafer-thin margins; as such they need to do everything they can to maximise revenue. It just seems to me that this is not the solution. As well as losing customer good will, such an approach only works anyway if the disk is not reintroduced for streaming at a later point. The fact that older Naxos disks are still available suggests that these new releases will indeed be reintroduced. So what incentive does that leave the listener to buy, knowing full well that it will reappear at a later date? None. And what revenue does Naxos then earn whilst the disk is not available for streaming? None. Everyone is a loser.
I realise that record labels are adapting to new models of distributing their products. I can only hope that this reflects a period of experimentation on the part of Naxos and that they will soon realise that their approach is not beneficial to either the customer or themselves. In the meantime my straightforward advice to Apple Music users is: enjoy Naxos's back catalogue – give them every bit of revenue you can to support their generally excellent work – but on no account feel forced to buy one of their new releases. You would be wasting your money.
Before writing this blog post I wrote to Naxos asking them to clarify their position regarding streaming of new releases. They did not reply.
2 comments | Post Comment
Musikfest Berlin (2nd–20th September)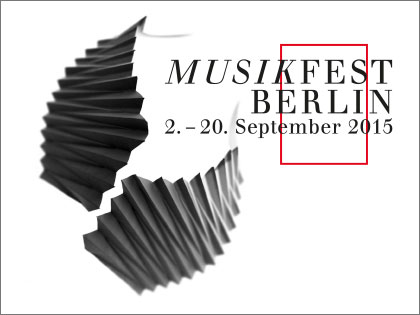 Over the course of 19 days there will be 30 events featuring over 70 works by 25 composers, played by 30 orchestras, ensembles and by countless soloists. All this will take place at the Philharmonie, its Kammermusiksaal, the Haus der Berliner Festspiele, the Passionskirche and at the Martin-Gropius-Bau.
The Musikfest Berlin starts under the title Tehillim with an event on the eve of the opening concert in the Philharmonie's Kammermusiksaal: Steve Reich's psalm recording, which will be performed by Ensemble Modern and the Synergy Vocals. Schönberg's oeuvre unfolds in a series of 15 concerts interwoven with pieces by Gustav Mahler. The highlight of this series is the oratorio Die Jakobsleiter with Deutsches Symphonie-Orchester Berlin under Ingo Metzmacher; and Glückliche Hand with the Berliner Philharmoniker under Sir Simon Rattle. Karlheinz Stockhausen's Michaels Reise um die Erde will be presented in a quasi-concertante version at the Haus der Berliner Festspiele on 18th.
Beethovenfest Bonn (4th September–4th October)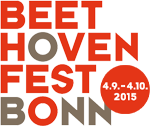 The festival, with a programme of 54 events, is being held under the motto 'Variations'. Starting from Beethoven's '33 Variations on a Waltz by Anton Diabelli', musical variations pervade the entire programme. Variations appear in large-scale orchestral works and in chamber music, in changes of instrumentation or in witty variations on variations.
Whilst the programme focuses on core classical repertoire, there is also some contemporary repertoire to be found. There is the first performance of a new version (for two cellos and orchestra) of Sofia Gubaidulina's Two Paths on 11th; two chances to hear Salvatore Sciarrino's Quando ci risvegliamo on 12th; and a concert of works by Iván Fischer on 20th.
There will also be three dance productions with live music paying homage to Beethoven the 'avant garde' composer. One of these, entitled Landscape, is being staged by the minimalist Saburo Teshigawara with composer/pianist Francesco Tristano and the dancer Rihoko Sato. It will also include music by J.S. Bach and John Cage.
Ultima: Oslo Contemporary Music Festival (10th–19th September)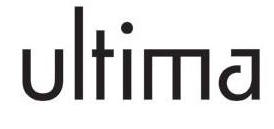 Billed as 'the premiere contemporary music festival in the Nordic region', it takes place at venues all around Oslo: the Norwegian National Opera & Ballet, Oslo Concert Hall and the University of Oslo's Great Hall as well as in small clubs, shop premises, industrial premises, museums, schools and outdoors. The Ultima Festival aims to promote artistic distinctiveness, trends and innovation and to make music of a high artistic standard accessible by everyone.
Events include: Adam and Eve–a Divince Comedy, a new burlesque comic opera on fundamentalist religion and misogyny by Cecilie Ore on 11th and 12th; a chance to hear Harry Partch's microtonal instruments in action on 12th; Gérard Grisey's Le Noir de L'Etoile for six percussionists, a spectacular work that has never been performed in Norway, on 16th; world premières from Jon Øivend Ness and Øyvind Torvund on 19th at 3pm and from Andre Bratten/Ole-Nerik Moe in the evening.
Also throughout the festival is the ULTIMA ACADEMY – a series of academic and public lectures, screenings and workshops in parallel with the Festival. The theme this year is 'On Nature'.
Warsaw Autumn International Festival of Contemporary Music (18th-26th September)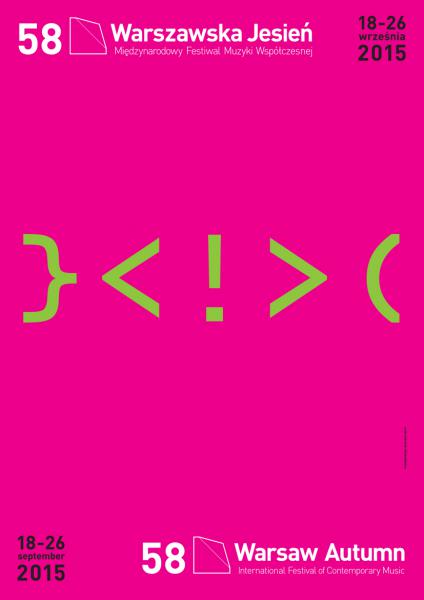 The theme of the 58th Warsaw Autumn's programme is dynamistatic, a word that describes music that is both static and dynamic at the same time. Though this is a rather convoluted hook on which to hang a lot of different music, it doesn't distract from a lively and interesting programme. Composers represented include: La Monte Young, Alvin Lucier, Phill Niblock, Stefan Prins, Raphaёl Cendo, James Dillon, Brian Ferneyhough, Philippe Manoury, Giacinto Scelsi, Toshio Hosokawa, Gérard Grisey, Ray Lee, Hans Abrahamsen, Paweł Szymański, Johannes Kreidler and Jagoda Szmytka. There will be a celebration to mark the 90th birthday of Pierre Boulez and 80th of Helmut Lachenmann with a performances of Boulez's Dérive and Lachenmann's Air during the festival's opening concert.
Interesting programming will also go hand-in-hand with lively presentation. Włodzimierz Kotoński's Étude concrète (For One Cymbal Stroke) will, for example, be presented as an installation in a deserted century-old apartment house. It will run simultaneously with a second installation, which will discreetly present the voices of former residents of the house.
0 comments | Post Comment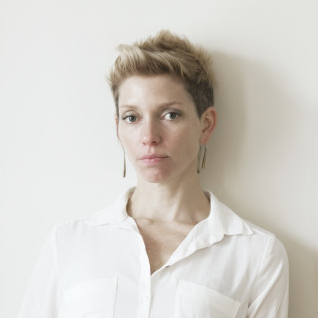 Prom 31: 8th August, National Youth Orchestra

I was knocked sideways this morning when catching up on the latest Proms 'première' (actually it had already been performed twice on the NYO tour), Tansy Davies's Re-greening. I expected urban grunge, the cliché that is oft applied to her music. Instead we got less urban, more urbane.

Alert: spoilers ahead! Follow this link to listen to the piece.

Davies explained before the performance a little about how the work was put together, the first novelty being that its 7-minute span is conductorless. Instead the work is constructed around a series of evenly spaced events with players within the orchestra initiating the material. Even given precise planning, such freedom presents dangers, especially in an orchestra as generously proportioned as the 164 member NYO. Not only did the ensemble make light of these challenges, hearing them do so was intrinsic to the success of the work.

164 young players responding to each other, acting together to produce a work without external control, somehow got to the essence not only of what the NYO is about, but what youth music making in general is about. Many young players, including those in this fine orchestra, will go on to non-musical careers, but the spirit of self-reliance, self-discipline and team cooperation that was magnified in this music are also life lessons. If local politicians realised this then maybe they wouldn't be so keen to take the knife to free instrumental tuition.

In purely musical terms I'm not sure how pick my superlatives, so deeply did the work impress me. It was a risk, especially, to ask the orchestra to sing, even more so to make use of something as tweely bucolic as Summer Is Icumen In and the heavenly but well-worn (see Britten's Noye's Fludde, for example) Tallis Canon. But it was the juxtaposition of the familiar and strange that made the journey so compelling, the found ideas set in sharp relief against dashing bursts of bright woodwind and strange, ravishingly orchestrated chords that for a moment seemed to join heaven with earth.

The piece was a triumph, further proof of the vibrancy, the absolute necessity of contemporary music. I've often banged on about how there's something for everyone in our multi-faceted new music scene. At the Proms the evidence has been everywhere. We've had the brash showmanship of Gary Carpenter's expertly crafted Dadaville; the more introspective and challenging landscapes of HK Gruber's into the open… and Luke Bedford's Instability; the tonal delights of Hugh Wood's Epithalamion; and the rich thematic and harmonic world of MacMillan's Symphony No.4. Good grief, on 7th we even had the treat of a Messiaen world première, the fairly recently discovered (and more recently orchestrated) Un oiseau des arbres de Vie (Oiseau tui). One can't help but feel that we're living in some kind of golden age, such is the array of delights on offer.

If you've missed out on any of the premières I urge you to visit BBC iPlayer or the Proms website. The easiest way to do it, in fact, is via the links in this blogpost, which takes you directly to the relevant website page. (Be aware that, however, that I also missed a few premières in the 25th July link: Shiori Usui's Ophiocordyceps unilateralis s.l., Betty Jolas's Wanderlied and Joanna Lee's Hammer of Solitude.)

0 comments | Post Comment

Archive
1 | ... | 15 | 16 |

17

| 18 | 19 | ... | 42 |