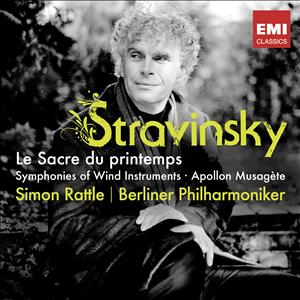 Timed to mark the hundredth anniversary of this most iconic of twentieth century masterpieces, Simon Rattle and his Berlin forces have just released a new recording of Stravinsky's Le Sacre du Primtemps on EMI. For those looking for a review, perhaps it would be easier for me to direct readers to the Guardian's Andrew Clements, with whose sentiments I largely agree. This is a Sacre of superb precision, opulently recorded. It certainly has energy but does it have danger? To my mind, Berstein in his 1958 New York Philharmonic recording achieves a snarling savagery that electrifies in a way that this performance does not. Also worthy of consideration is Boulez's 1969 recording with The Cleveland Orchestra or, as much a historical document as for its performance, the 1960 recording of the work with Columbia Symphony Orchestra conducted by the composer. This last recording, what is more, is available in a bargain-basement 22-disc boxed set of works by Stravinsky, conducted by Stravinsky.
Signum records have released a collection of songs by Richard Rodney Bennett – Letters to Lindbergh, The Aviary, Dream-Songs, A Song at Evening and Four American Carols – performed by the National Youth Choir of Scotland Girls' Choir. Many of the songs are great fun, showing Bennett at his most urbane, others, such as the atmospheric Dream Songs, reveal a profounder inspiration. They are all sung with gusto, if a little colourlessly, by the NYCoS. The programme is broken up by Over the Hills and Far Away, Bennett's imaginative arrangement of a series of famous folk and nursery tunes for piano duet.
Like a friend of mine who once effusively greeted Michael Berkeley by saying how much he loved Lennox Berkeley's music, I'm sure Anthony Payne wouldn't thank me for saying that the work of his with which I am most familiar is his marvellous completion of Elgar's Third Symphony. Those in the same position as me can put this right with a new release this month on NMC of Anthony Payne's Phoenix Mass. I've only been able to dip into the extracts on the website, but it is clearly an intensely serious, dramatic and poised work. Also on the disc is Paen for piano, The World's Winter, a setting of Tennyson for Jane Manning and the Nash Ensemble and his more recent (2006) Horn Trio. Apart from the Horn Trio all the works have been transferred from LP in the absence of original masters. The resulting sound quality is more than acceptable.
Also released on NMC is a recital by guitarist Antonis Hatzinikolaou. The disc takes its name from one of the great guitar works of the twentieth century, Nicholas Maw's Music of Memory, a set of variations on a theme from Mendelssohn's String Quartet in A minor. The programme is bookended by Maw's Little Suite Guitar with a varied programme of works in between: Joseph Atkins' Indian Summer, Peter Racine Fricker's Paseo, Matthew Taylor's Fantasy for Guitar, Bayan Northcott Fantasia for Guitar, Charlotte Bray's Passing Shadows and John McCabe's Canto for Guitar.
Dutton Vocalion have released a disk that celebrates Stephen McNeff's recent period as the Bournmouth Symphony Orchestra's Composer in House with recordings of his Sinfonia (2007), Heiligenstadt (2005), Weathers (2007) and Secret Destinations (2005). Naxos, meanwhile, continue their survey of the music of Peter Maxwell Davies with a new recording of his Strathclyde Concerto No. 2 and Sonata for Cello and Piano with Vittorio Ceccanti, Bruno Canino, the Orchestra Sinfonica Nazionale della RAI under the baton of the composer.
0 comments | Post Comment
Christian Morris talks to Anda Anastasescu, pianist, founder of the London Schubert Players, champion of Romanian contemporary music and creator of the European Union-funded Invitation to Composers project.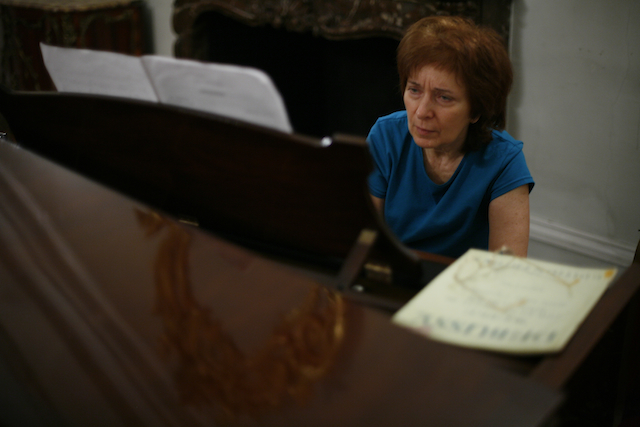 Anda Anastasescu
Tell us a little about your background in Romania.

My mother was musical and played the piano. She would have liked to have become a professional but in her day women were expected to get married and have children. So we had a piano, a beautiful piano, at home. It's not that she inspired me to play, even though we would sometimes hear her playing the piano for a short while - rather, it was the occasional holiday that we took in the summer to a place where we met a piano teacher. After the war Romania's education and cultural life was based on the Soviet model. In the late Fifties we met this teacher who had started to teach at the then only music school in Bucharest. She persuaded my mother to take me there with my sister for an audition. This is how it all started. The jury found us to have a very good ear, very good rhythm and very good this and that. So we started at music school.

How old were you at the time?

I was eight, which was late, but in Romania we have no tradition of Suzuki, with children starting an instrument at three or four. But I caught up quite easily.

One associates the Communist model with very strict discipline and hot-housing. Was it like that?

All I can say is that the moment you stepped into a music school, it was taken for granted that you would be a very serious, committed pupil. Our teachers inspired us from childhood to love music and, in a sense, to make it our religion. So every piece of music we learnt meant that we had to explore our inner self very deeply and feel that we were giving ourselves totally to the piece we were performing. This kind of work demanded, even from a young child, quite a lot of concentration and dedication. You couldn't get away from it. I couldn't say that inside the school we were regimented or pressurised. Of course we had exams, concerts and auditions all the time, so you had to prepare. There was no other way. Teachers were also very generous with their time, so we had a very large number of long, private lessons for which they were never paid. We loved having these lessons; in fact, we didn't want them to end because we were exploring the mystery of what the composer was thinking, how we could understand and feel like him, and ultimately how we could achieve the best performance. It was absolutely fascinating.
>> Click here to read the rest of the interview

0 comments | Post Comment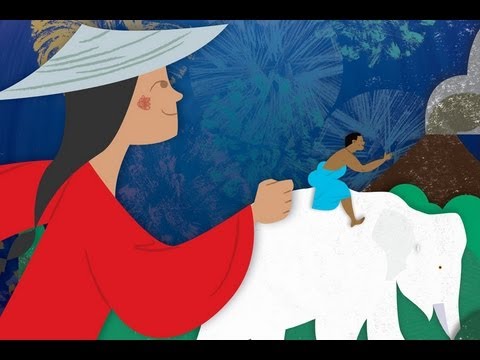 Image from The Firework-Maker's Daughter
It's hard not to feel a bit bucked at this time of year. Today, as I look out of my window, I see bright sunlight, budding trees and flowering bulbs. I also hear, slightly annoyingly – since it is in my roof-space – nesting birds. The odometer of life may ominously continue ticking, but the presence of so much that is 'new' makes one feel less aged. 'April hath put a spirit of youth in everything.'
Of course 'newness' is concept that is rather important to 'New' Music, for obvious enough reasons. And this month brings forth its fair share of premières. Some of these, however, are youthful in a different way, since they contain music by the next generation of composers. This is the case, for example, with three concerts by student composers. One of these features Maury von Loon, David Everson, Jason Mitchell and Jennifer Harris at the Sherwell Theatre, Plymouth University. The other two will take place at Ircam in Paris and mark the end of a year of study for young composers in the Cursus for Composition and Computer Music programme.
There are also a noticeable number of courses designed to help and support young composers. Some of the best of these are run by BCMG (many of which are on-going): 'Feel the Buzz', a composing project for 14-18 year olds; Family Music Maze, for 8-11 year olds; the Zigzag Ensemble, a composing and improvising group for 12-16 year olds; and BBC Inspire Composer Lab, a day-long workshop for 12-18 year olds. The LSO also has two schemes: their Futureworks for Young Composers, which invites composers aged 14-18 for a day of composition workshops and glimpses behind the scenes; and their continuing Panufnik Composers' Project.
Two contemporary music events might also be appealing choices for audiences who are young at heart. The first is a performance, again by BCMG, of Into the Little Hill, George Benjamin's reimagining of the Pied Piper story. It will be performed as part of a day exploring his music at Wigmore Hall. Also a good bet would be The Firework-Maker's Daughter by CT's own David Bruce. The opera, based upon a fairytale by Philip Pullman, is aimed at audiences of all ages. It will receive performances from 3rd–13th April at Lindbury Studio Theatre.
0 comments | Post Comment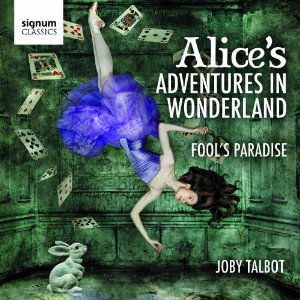 I'm a pretty ordinary music lover and a very conflicted composer. As a music lover I am just as likely to listen to Monteverdi, Purcell, Bach, Mozart, Beethoven, Berlioz or Mahler as I am to contemporary music. As a composer I'm conflicted because I recognise the power of the tonal canon but also love so much 'difficult' twentieth and twenty-first century music, am so constantly captivated by its strange sounds and ability to surprise. Here's the thing, however: even if we limit our listening only to post-war classical music there is enough choice even to keep people as conflicted as me happy. Why then is the classical listening public so fixated on the past?
Take this month's CD releases, for example, the range of style on offer is extraordinary, all of it of the highest quality. For those who like contemporary sounds, but don't like its tendency towards formal abstraction, for example, try a new disc on Naxos featuring Samuel Adler's Cantos and other works. Better known, perhaps, by musicians as the writer of a didactic tome on orchestration and a fearsome one on sight-singing, he is a composer of great organizational clarity. Some might argue that his music lacks a lightness of touch, but you could just as easily say that about several highly regarded Romantic composers. His Cantos, a series of works for solo instruments (on this disk are all those for strings), are very fine, less adventurous than Berio's Sequenzas, certainly, but no less polished.
If you adore, as do I, the sounds of a composer pushing the technical envelope, of something that requires you to listen with different ears and an open mind, Penderecki is often a good bet. There is an excellent new disc of his three string quartets on Naxos paired with Lutosławski's single quartet. The sound world of the first two totally avoids, as with many of his pieces at the time, conventional musical ideas in favour of instrumental sonorities. The effect, especially, in the first quartet is as exhilarating as listening to the visceral sounds of African drumming. The third quartet, on the other hand, is written in Penderecki's more recent neo-Romantic style.
A composer whose style offers much for those who hanker after the world of tonality is Deirdre Gribbin, who has professed an interest in knitting together austere chromaticism with music that strongly uses elements of tonality. A good introduction to her engaging sound world is to be found in her new disk Island People, just released on NMC. Her music is influenced by Celtic myth, storytelling and folk tradition and displays an unwavering sureness of touch in relation to vocal writing.
Joby Talbot is composer perhaps best known for his film and television work, especially A Hitchhiker's Guide to the Galaxy and the hit BBC comedies The League of Gentleman and Psychoville. He has also, however, worked with some of Europe's leading choreographers, including with Christopher Wheeldon on a production for The Royal Ballet of Lewis Carroll's Alice in Wonderland. A highlights disk of this score has just been released on Signum Classics. The music is quirkily tonal, unabashedly melodic, imaginatively orchestrated and virtuously (because it is well written) accessible. Some might argue that this delightful music isn't properly 'contemporary classical', to which I would blow a very large raspberry. If you like any of the standard classical ballet repertoire – Tchaikovsky et al – you will love this.
There are other disks worth exploring this month: Esa-Pekka Salonen's complete recording of Lutosławski's Symphonies (only the recording of the first, however, is recent), a disk of Helmut Walcha organ music, more Penderecki in the shape of his Piano Concerto and Flute Concerto and Tim Brady's Symphony No. 3 Atacama. I have dipped into and enjoyed them all. I am exhausted, however, by the need to summarize music in words, so invite you to go and have a listen, especially if you have Spotify.
And if my thumbnail portraits and final perfunctory summary seem only to scratch the surface, that reinforces my opening point. So often when I come to write these CD roundups I am bewildered, excited and overwhelmed by the volume, range and quality of new music that is available today. What composers are doing now, it seems to me, is creating a world of listening possibilities that, in our own time, is as varied as all of the music in the classical canon. If it makes 'now' an exciting time, imagine what it makes 'next'.
0 comments | Post Comment
C:T talks to Robert Paterson, composer, percussionist and artistic director of the American Modern Ensemble.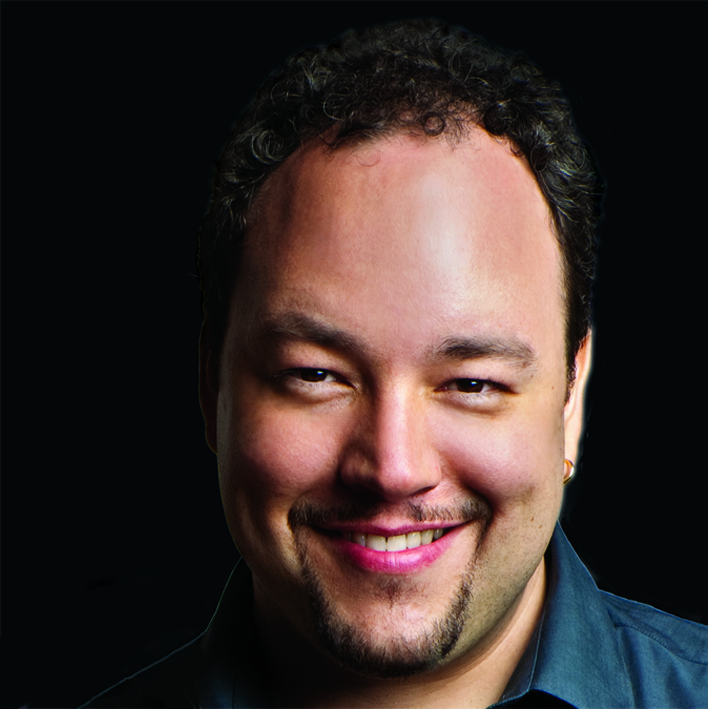 Robert Paterson
Tell us something about your background.

I am a composer and live in New York City. I also conduct and play percussion - mostly marimba, and with six mallets - but I definitely spend most of my life composing. I am also the artistic director of the American Modern Ensemble. I currently don't teach during the year, although I did, for many years, and might again someday, if the right opportunity arises. I make my living as a composer, and via "composer-related activities."

How did you start composing?

I began composing when I was thirteen. I was playing percussion in an ad-hoc percussion quartet at my school in Buffalo, NY, and we didn't have anything to play, so the other percussionists and I decided that I would go home that week and write something. Once my parents figured out what I was up to, they suggested I take composition lessons, so I began studying with William Ortiz, a Puerto Rican composer who was a graduate student at SUNY Buffalo at the time.

>> Read the rest of the interview here
0 comments | Post Comment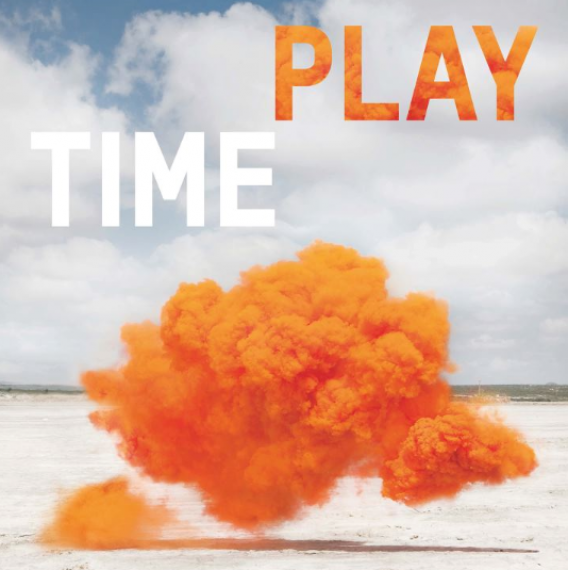 I've just augmented CT's concert listings with my own summary of concerts that I have found hither and thither. As usual, however, I've not listed individual concerts from festivals, which can be found by visiting their websites. There are several of interest this month.
From 8th-24th March Ars Musica International Contemporary Music Festival is celebrating its 25th anniversary. Using the theme 'Play Time' audiences are encouraged to make a game of the festival with a programme that, it says, runs like a hopscotch. Whilst probably just a bit of harmless marketing, the programme itself is impressive, with 37 world premières in all. The pdf of it is available here in French only.
Nonclassical's new (and possibly one-off) Pioneers of Electronic Music festival runs from 6-17th March in various London venues. Aiming to uncover the 'mavericks, machines, heroes and heroines that helped shape modern music', it includes a look at audiovisual instruments inspired by the life and work of Daphne Oram; a synth lab in which participants build their own instrument; a concert with electronic innovator Peter Zinovieff and violinist Aisha Orazbayeva; the presentation of films that pioneered electronic music; and a concert of electronic music that starts with Raymond Scott's Manhattan Research, scored and arranged for an ensemble of rare vintage synthesizers.
The Lucerne Festival at Easter, which runs from 16th-24th March, is more mainstream, but there is the chance to hear, on 20th March, John Adams' The Gospel According to the Other Mary, which seems to be on something of a European tour (there are also March concerts at the Salle Pleyel and the Barbican), and, on 23rd, Benjamin Britten's War Requiem.
On 9th March there is, finally, another Total Immersion to enjoy. The theme is 'New from the North', meaning Nordic and Baltic states. Composers represented include: Hans Abrahamsen, Jouni Kaipainen, Kaija Saariaho, Poul Ruders, Per Nørgård, Esa-Pekka Salonen, Einojuhani Rautavaara and Magnus Lindberg.
0 comments | Post Comment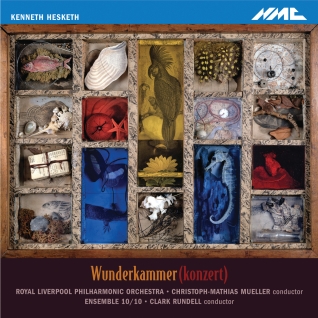 Even given that I am no expert on the music of Kenneth Hesketh, my reaction on listening to Wunderkammer(konzert), the first album dedicated to his music was: 'long overdue'. It seems curious that music of such obvious quality is not more widely recorded.
The disc, just released on NMC, contains three orchestral works – A Rhyme for the Season, Graven Image and At God Speeded Summer's End – and two for large ensemble – Ein Lichtspiel for 17 players and Wunderkammer(konzert) for 13 players. The performing forces, the Royal Liverpool Philharmonic and Ensemble 10/10 (which is formed from the orchestra) reflect Hesketh's Liverpudlian roots.
As a boy Hesketh sang at the cavernous Liverpool Anglican Cathedral. He has since remarked that the qualities of that building – especially its huge acoustic – led to his music being similarly bathed in a 'generous sustained resonance'. This quality is everywhere apparent here. Musical figures drift and dart in and out of focus in dense and intoxicating textures, forming a disparate and yet somehow unified musical line. This is evident especially in the rich orchestral textures of At God Speeded Summer's End or A Rhyme for the Season. This fondness for orchestral colour also owes something to Hesketh's love of turn of the century Franco-Russian composers, a trait he shares with Oliver Knussen, whose Flourish for Fireworks may perhaps have have been a model for the arresting concert-opener A Rhyme for the Season.
As with Knussen, colourful and exuberant textures are, happily, channelled with clear-headed precision. Sometimes there are obvious structural markers, as in the return of the low percussion at the end of Ein Lichtspiel. Often, however, Hesketh impishly seems to prefer to keep the musical argument out of easy reach, and in doing so succeeds in making the ride all the more intriguing. Even where this is the case, though, there is always a sense of purpose, of pitch hierarchies being established and of material being worked through and developed.
There are many extra-musical associations to take in – the poetry of Dylan Thomas, Bauhaus period cinema, Cartesian philosophy, automata, medieval memento mori. One can choose to ignore them, of course, but they provide useful points of entry to the music and into a fascinating creative mind.
The recording and performance are excellent, the sleeve notes – which include a biographical note by Paul Griffiths – generous and informative. As with all NMC disks, the full recording is available on Spotify. There are also excerpts available on the NMC website. Highly recommended.
Other Releases
EMI has just released a new recording of Britten's oft-maligned The Rape of Lucrecia. Its sparse sound world – more reminiscent of later works such as Curlew River – means it is unlikely ever to win the popularity of the opera it followed, Peter Grimes. The Aldeburgh Festival Ensemble and a marvellous group of singers under the sympathetic direction of Oliver Knussen make, however, a persuasive case for reappraisal.
Naxos's survey of the music of Peter Maxwell Davies continues with new recordings of his Piccolo Concerto, Trumpet Concerto, Maxwell's Reel, with Northern Lights and Klee Pictures. As with other discs in the series, these are conducted by the composer. Also on Naxos is a new programme of music by Alexander Goehr played by the London Sinfonietta under Oliver Knussen. It contains: When Adam Fell, Pastorals and Marching to Carcassonne.
Two recordings, finally, to watch out for. Previewed on NMC is a disc of music for voice and string quartet by Belfast-born composer Deirdre Gribbon. It will include her substantial works Island People and Crossing the Sea. The official release date is 11th March, though you can already listen to extracts on the NMC website. Deutsche Grammophon, on the other hand, are currently trailing a new disc entitled Pocket Symphonies by Sven Helbig. Slated for release on 22nd February, you can sample one track on Soundcloud, here.
0 comments | Post Comment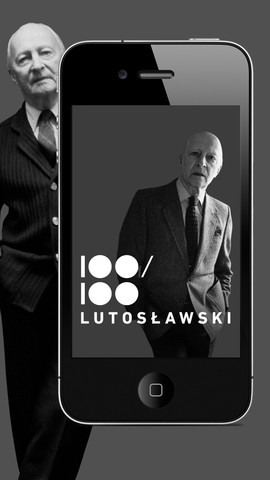 There are several events worth highlighting in February's (newly updated) concert listings.
Total Immersion has been an enormously successful project over recent years, giving audiences a place to get to know music by some of contemporary music's key figures. There is still time to get tickets for the latest in this series, featuring the music of Japan on 2nd February. The day focuses on the music of Toru Takemitsu, his contemporaries Akira Miyoshi and Toshio Hosokawa as well as that by next generation composers such as Dai Fujikura.
If you're feeling the wintery lack of festivals, you should get yourself to Plymouth University, which is holding a four-day event beginning on 21st February. As well as creating a platform for music emerging from research, the Peninsula Arts Contemporary Music Festival will explore the theme of memory through both acoustic and electronic performances. There will be a number of premières, including new works by Mathew Slater, Alexis Kirke, Neil Rose & Shaun Lewin, Nick Ryan and Ignacio Brasa.
Not a concert, but interesting nevertheless, is a panel discussion to be held at Jerwood Hall, LSO St. Luke's, London. Entitled Getting it Right, Julian Anderson will bring together leading figures in contemporary music including Mark-Anthony Turnage, Hans Abrahamsen, Steven Maddock, George Benjamin, Head of Composition at the Guildhall School Dr Julian Philips, Colin Matthews, Richard Causton and others, to explore the relationship between the Orchestra and the Composer.
As with Britten, 2013 marks the 100th birthday of Polish master Witold Lutoslawski (the exact birth date fell on January 25th). For those wishing to follow his birthday celebrations there is a new app for iOS entitled100/100 Lutoslawski. There's not a lot to it, but it does contain a very handy day-by-day list of concert events during the year. So far this covers until the end of June, though more events will be added soon.
0 comments | Post Comment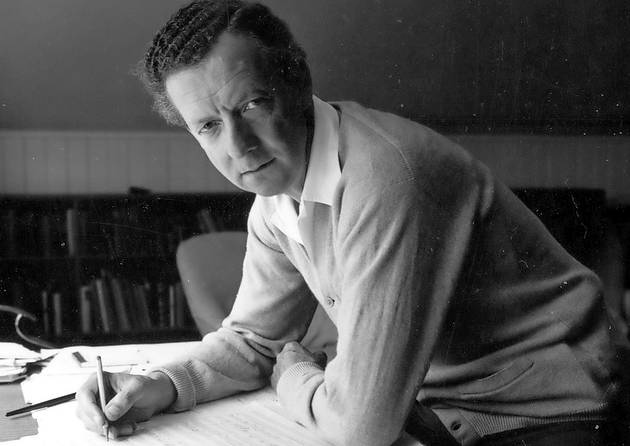 A retelling of Benjamin Britten's last years in yesterday's Telegraph brought a tragic note to his centenary celebrations. The article was an extract from Paul Kildea's new biography: Benjamin Britten: A Life in the 20th Century, not yet published.
I always understood that Britten's heart condition, which eventually led to his heart valve being replaced in 1973, was congenital. That the operation didn't cure the problem just seemed appalling bad luck, the stroke he suffered under the surgeon's knife one of fate's twists of the knife. Kildea, however, claims to have new information: that when the surgeon Donald Ross opened Britten's chest he discovered 'his aorta was riddled with tertiary syphilis'. Unfortunately, Britten had been chosen for a tissue valve which, given the state of his heart, could not be made to fit well. This might have been different if a mechanical valve had been used. As a result his heart functioned no better after the operation, which led to his continuing decline and death.
As to the origin of the disease, Kildea I think is right to point out that it is most likely that it came from Pears, who, unlike Britten, was known for his philandering. Pears was one of the men who could contract the disease whilst remaining symptom-free. A sad irony points out Kildea, is that 'it left Britten, the more puritanical of the pair, with a sexually transmitted disease that slowly ate away at his heart, his [Pears'] bad behaviour increasing as his [Britten's] health deteriorated'. Perhaps saddest of all was that in the 1940s, Britten could have been completely cured by a course of the new drug penicillin. By the time of the operation, even given the choice of a different heart valve, it was essentially too late to consider a complete recovery.
0 comments | Post Comment
The Britten centenary is marked this month by a couple of new discs of his cello music. Around Britten on Signum Classics features cellist Matthew Barley and includes Britten's Third Suite for Cello, folksong works that Barley has re-arranged for his instrument as well as music by John Tavener and Gavin Bryars. The release also marks the beginning of a tour by Barley that will take Britten's music to galleries, cafes, cathedrals, the library of Red House in Aldeburgh and even to a wood in Devon. Also specifically to mark the beginning of the Britten Centenary celebrations is a two-disc release on Hyperion with cellist Alban Gerhardt. This contains his Symphony for Cello and Orchestra, Sonata for Cello and Piano in C, Cello Suites 1-3 and Tema Sacher.

Continuing the cello theme, Wolfgang Boettcher has recorded a programme entitled Twentieth Century Works for Solo Cello on Nimbus. It includes works by Hindemith, Krenek, Dallapiccola, Ligeti, Lutoslawski and others. Similarly, on Decca cellist Alisa Weilerstein's debut with the Staatskapelle Berlin includes a recording of Elliott Carter's Cello Concerto. In a significant new release on DG, Esa-Pekka Salonen and the Orchestre Philharmonique de Radio France have recorded three important works by near-centenarian Henri Dutilleux: Correspondances, for soprano and orchestra; Tout un monde lontain, for cello and orchestra; and The Shadows of Time, 5 episodes pour orchestre.

There are four new recording of interest on Naxos. In their Latin American Classics series is a two-disc set of music by Mozart Carmargo Guarnieri, who, after Villa-Lobos, was the most important Brazilian composer of his generation. It contains Pontelos, Books 1-5, Suite Mirim and his Piano Sonata. The second volume of the survey of Rodrigo's guitar music is also released this month. Played by Jeremy Jouve, it contains a selection from his works for solo guitar. Also in a continuing series is the release of Maxwell Davies's Piano Concerto and Worldes Bliss with the Royal Philharmonic Orchestra under the baton of the composer. Finally there is a recording of James Whitbourn's moving Annelies, a choral setting based upon The Diary of Anne Frank, performed by Westminster Williamson Voices, Arianna Zuckerman (soprano) and The Lincoln Trio under conductor James Jordan.

0 comments | Post Comment

Archive
1 | ... | 15 | 16 |

17

| 18 | 19 | ... | 32 |