Other Resources

News Archive

Congratutations to all the composers shortlisted in this year's British Composer Awards, the full list being available here. And, I hope he doesn't mind me saying, a special mention for CT's very own David Bruce, who is shortlisted in the stage category for his opera Nothing alongside Harrison Birtwistle and Tansy Davies. Bravo!

You can now follow C:T on Twitter! Just follow this link, or search for our Twitter handle: @compCTtoday. We'll be tweeting stories from C:T, other arts news and promoting the work of our members. Be sure to follow us so we can follow you back and help to promote your work!
Can you, by the way, name all the composers in our Twitter profile picture (above)?
A sequel to the 'I had the time of my life' spoof of the second presidential debate, Danny Elfman adds a rather more sinister backing track...
Something a bit different for half term. If you are in the area, why not pop along to the Manchester Science Festival (ends 30th October), where a robot orchestra will be performing alongside human musicians. And on Wednesday is the chance to hear a Concerto for Flute and Robots by Camden Reeves. It will be played three times throughout the day, with the composer introducing it in the afternoon performances. The event is designed for children and is free to attend.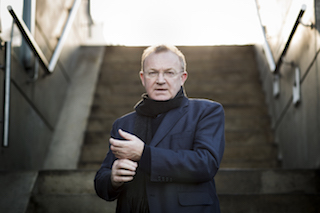 Conductor Martyn Brabbins has just been appointed Music Director at ENO, the latest attempt to stabilise the troubled opera company (for more thoughts on this from me, see here).
From the ENO website:

English National Opera (ENO) has today, 21 October 2016, announced that British conductor Martyn Brabbins will become Music Director of the Company with immediate effect.
An inspirational force in British music, Martyn Brabbins has had a busy opera career since his early days at the Kirov and more recently at La Scala, the BayerischeStaatsoper, Lyon, Amsterdam, Frankfurt and Antwerp. He is a popular figure at the BBC Proms and with many of the leading British orchestras, and regularly conducts top international orchestras, returning to the Royal Concertgebouw, Tokyo Metropolitan and Deutsche Sinfonieorchester Berlin this season.
Known for his advocacy of British composers, he has conducted hundreds of world premieres across the globe. He has recorded over 120 CDs to date, including prize-winning discs of operas by Korngold, Birtwistle and Harvey. He was Associate Principal Conductor of the BBC Scottish Symphony Orchestra 1994-2005, Principal Guest Conductor of the Royal Flemish Philharmonic 2009-2015, Chief Conductor of the Nagoya Philharmonic 2012-2016, and Artistic Director of the Cheltenham International Festival of Music 2005-2007. He has this season taken up a new position as Visiting Professor at the Royal College of Music.
The appointment runs until August 2020, and Brabbins will plan the 18/19 and 19/20 seasons together with ENO's Artistic Director, Daniel Kramer. We are delighted that he will already be able to conduct one opera production (title to be announced) in 2017/8.
Martyn Brabbins joins English National Opera's Artistic Director Daniel Kramer and CEO Cressida Pollock to complete the Company's Executive Team. The appointment was made following a review of all available talent by a panel led by ENO Artistic Director Daniel Kramer, supported by ENO's Orchestra, Chorus and Senior Management Team.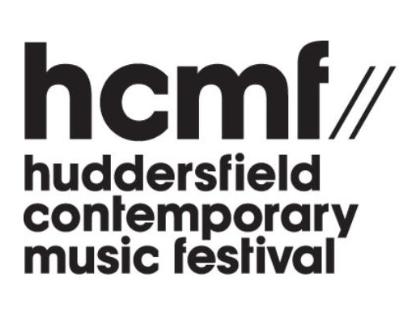 The programme for the Huddersfield Contemporary Music Festival, summarised by Artistic Director Graham McKenzie:
This year's Festival is undoubtedly characterised by the bringing together of often quite disparate forces, to create new sounds, new experiences, and new approaches to music making. Perhaps this is best evidenced in the pairing of roaring saxophonist, and the founding father of European free improvisation, Peter Brötzmann, with German new music supergroup Ensemble Musikfabrik. Elsewhere, avant-garde composer and lmmaker Jennifer Walshe leads the dance with the renowned Arditti Quartet, while Claudia Molitor continues to offer new insights into the creative process, and non-conventional approaches to composition – creating large-scale works, rich in layers and depth – often constructed from fragments of sound. Equally inventive yet surprising is American saxophonist Colin Stetson's re-imagining of Gorecki's classic Symphony No 3 – drawing on noise, drone and even dark metal to transform, and provide fresh insights to a heralded masterpiece.
The true purpose behind these musical experiments of course is to continue to push boundaries, to break down barriers, and (mis)conceptions about music. American critic Ben Ratliff in his recent book Every Song Ever writes 'What does it mean to listen in the digital era? Today, new technologies make it possible to roam instantly and experimentally across musical languages and generations, from Detroit techno to jam bands to baroque opera. As familiar subdivisions like "rock" and "jazz" matter less and less and music's accessible past becomes longer and broader, listeners can put aside the intentions of composers and musicians and engage music afresh, on their own terms'.
I am also pleased to welcome Georg Friedrich Haas to Huddersfield as this year's Composer in Residence. Anyone who was present at the UK premiere of in vain (hcmf// 2013) could not fail to be profoundly and deeply affected by the sheer power and force of this music. Now based in New York to take up a position at Columbia, Haas is artistically at the height of his powers. Yet, unlike many of his contemporaries, his academic position has not turned his artistic practice to look inwards – but rather the opposite – to reach out and engage with the very real issues facing the world today. This is certainly true of the works he brings to Hudders eld. Hyena deals with the trauma of addiction, with a powerful text and performance by Mollena Lee Williams-Haas, while I can't breathe is the composer's response to a Black Lives Matter march going past his at, in memory of Eric Garner, and in solidarity with the protesters.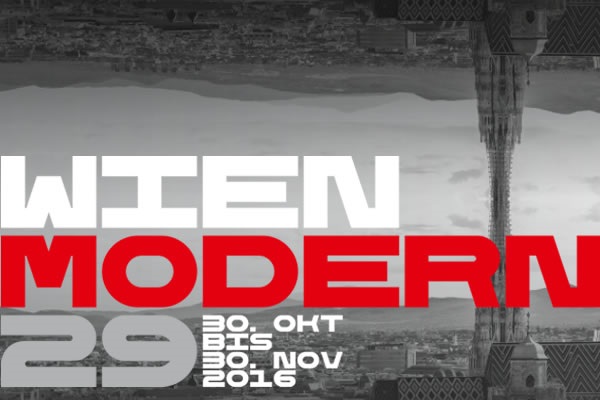 This year's Wien Modern programme summarised by its new Artistic Director Bernhard Günther:
Where do we come from? Where are we going? And where the heck are we, anyway? These are the final questions that form the focus of the first edition of Wien Modern under its new artistic direction.
Music has always dealt with big questions such as the quest for the meaning of life, farewell, death and darkness. There is something comforting in that, given the daily headlines of war, conflict and catastrophe. Life is not always fun – such a simple truth formed the basis of «serious» music even in Schubert's and Mozart's time. As Nestroy said: «The world won't last long.» And Karl Kraus – or was it Gustav Mahler? – was reported to have said: «If the world ends, then I'll go to Vienna. Everything always happens 10 years later there.»
It is no coincidence, then, that some of the forebears of contemporary music in Vienna explored the final questions – from Mahler's Ich bin der Welt abhanden gekommen to Schoenberg's Second String Quartet – «O du lieber Augustin, alles ist hin». And it's even less of a coincidence that many of our contemporaries, from Vienna to Sydney, examine identity crises, and contemporary events of shock and mourning – using the mysterious possibilities of new music.
With 88 concerts in all at Wien Modern 2016, we invite you to take the pulse of the state of contemporary music today and its Viennese forefathers. From the serious to the ironic, from the melancholic to the angry, from the pitch black to the brilliant gold, from the puristic to the eclectic, the experimental to the simply beautiful, from music for young audienes, for hard-core fans or simply the curious, from the works of Mahler, Schoenberg, Ravel and Satie to 55 world premieres or first Austrian performances – the programme is full of contrasts, has something to offer for all generations and is inclusive. This year's Festival also uses the striking number of significant birthdays of famous composers - Friedrich Cerha, Karl Schiske, György Kurtág, Hans Zender, Steve Reich and Sofia Gubaidulina –, to take a look at the existential side of new music.
In three spectacular projects, the complete string quartets of Birtwistle, Schoenberg and Shostakovich will all be performed (in the case of the latter, in a simultaneous walk-in concert). In addition, there will be large orchestral concerts, chamber music concerts, media art, music theatre, a sound installation, various excursions into the fascinating world of improvised and electronic music in Vienna and elsewhere, as well as a panoply of accompanying events. This year's festival will be held at 21 different venues – from St. Stephan's Cathedral, the main cemetery and the Main Hall of the Musikverein, to coffee house cellars, the Semperdepot, the Gemäldegalerie, and from brut to the festival headquarters of the Wiener Konzerthaus itself – over a period of 31 days.
And a video summary (German required):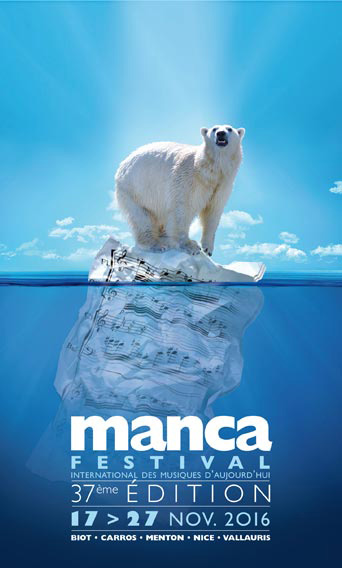 It is hard to believe that it is nearly a year since the horrendous Paris attacks led to the cancellation of half of Nice's Manca Festival programme in November 2015. Since then the capital of the French Riviera has had to endure a terrorist incident of its own and, in the aftermath, an unpleasant level of community tension, most obviously expressed in the bizarre banning and unbanning of an apparently innocuous item of beachwear known as the 'burkini.'
Seeing the recently published programme for the 2016 Manca Festival somehow stuck me, then, as a ray of hope. No matter the political tension we are experiencing in Europe, be it the result of mass migration, Islamic terrorism or Brexit, the artistic community continues to express itself, if anything emboldened by difficult times.
Or so I thought. It turns out that when a country experiences difficult times it has a direct impact on the art it produces. And in France budget cuts have led, once again, to the emasculation of the Manca Festival programme. It's not a complete disaster—we still have nine decent events to look forward to—but the organising committee has had, apparently at the last minute, to drop their planned theme and rein in the number of concerts.
If I talk about impoverishment, those who are in the UK (I am not), or hold the UK dear (I do), will understand what I mean. It is all very well to talk about counter-cultural opportunities presented by Brexit, but these will be few and far between if the pot of money available to us shrinks. The existence of art has always depended on surplus. And, generally, the more surplus the better, since it means more free time, free energy and money for art. We cannot, therefore, pretend that the situation doesn't matter.
It would be possible, of course, to point to the economic situation here in France (and, indeed, elsewhere on the Continent) and say that, well, being part of the EU is not helping so much. I think many would agree that the EU is, on many levels, a flawed organisation. As such I can, indeed, appreciate how fair-minded people might want to leave it. Given we have made this decision, however, it seems to be blindingly obvious that we should do this in a way that is least financially ruinous to our country and has the chance of healing some of the wounds opened up in our society. The approach being pursued by the UK government will not, I fear, achieve this—it appears to be opting for the most deleterious and extreme form of Brexit.
Theresa May tells us that 'We are all Brexiters now.' If this is, indeed, the case it means that the extremes no longer own the debate. As such, it is up to us all to make our views heard before it is too late.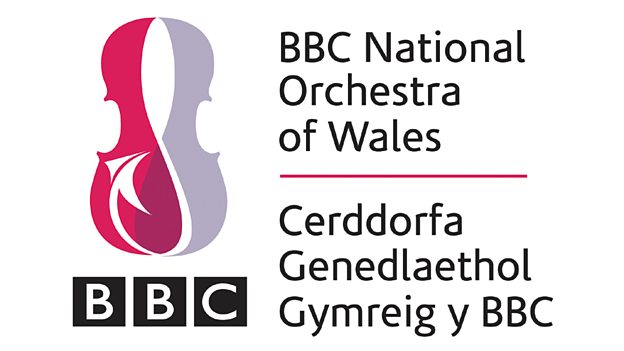 It was splendid to see the BBC National Orchestra of Wales dedicate the first of their Welsh Foundations Concerts to the memory of Peter Reynolds, composer and biographer to this world class band of musicians. He would have been delighted to have been associated with such an event, which featured key works by Daniel Jones, Alun Hoddinott and William Mathias as well as a newer piece, Blue Letters from Tanganika by John Hardy.
I was particularly pleased to have the chance to hear an alternative performance of the Mathias First Symphony. The recording under the baton of the composer with the same orchestra (albeit in its BBC Welsh days) is essential listening, of course, but the acoustic is rather too vast and the rhythmic control not always very exact.
The performance, yesterday, began a little unpromisingly. The symphony frequently relies on rhythmic energy to drive it forwards—too slow and the thick orchestration and static harmonies weigh rather heavily. This was exactly the problem in the opening movement, where the tempo left the music feeling ponderous. Elsewhere, however, the performance was excellent, not always superseding the Mathias recording, but always adding new layers of insight. The slow movement, especially, was a thing of beauty; expertly paced as the counterpoints accumulated, superbly expressive and with an overwhelming climax.
Of the other pieces, Daniel Jones's Ieuenctid was certainly a revelation. I had always marked his style down as being austere, but perhaps the nature of the commission—an overture to mark the tenth birthday of the National Youth Orchestra of Wales—made him unbutton a little. The Hoddinott Horn Concerto was brilliantly played by Alec Frank-Gemmill, the work itself a typical Hoddinottian mixture of brooding stasis and sardonic kineticism. The brief for the more recently written Blue Letters from Tanganyika by John Hardy was for a work that was accessible to young children, the result a delightful suite of movements that really seemed to capture the essence of Africa.
You can hear the full programme for thirty days on BBC iPlayer.
The next concert in the Welsh Foundations concert, also featuring music by Hoddinott, Mathias and Jones is on 25th November.
Ok, so it has very little to do with contemporary music, but if you haven't seen this musical parody of the second presidential debate you must watch it immediately—it is hilarious.

And in other news...

The composer Gerhard Wimberger, who promoted contemporary music at the Salzburg Festival from 1971 to 1991 has died at the age of 93. Norman Lebrecht at Slipped Disc, wryly observes that 'Safe to say, nothing that he commissioned frightened the horses in the Reitschule… Wimberger believed that Carl Orff and Arvo Pärt were proof that music need never stray outside the tonal frame. He was awarded the Austrian Composition Prize in 1967 and was professor of composition at the Mozarteum, 1969-91. He was also head of the rights collection organisation, AKM.'

And Andre Previn has just accepted a commission to write a new piece for the Kalamazoo Symphony Orchestra:

The Kalamazoo Symphony Orchestra is thrilled to announce that Maestro Andre Previn will write a 'Concerto for Orchestra' to be premiered as part of the Orchestra's finale concert of its 100th Anniversary season in 2020—2021.

KALAMAZOO, MI, October 13, 2016 /24-7PressRelease/ -- The Kalamazoo Symphony Orchestra is thrilled to announce that Maestro Andre Previn will write a 'Concerto for Orchestra' to be premiered as part of the Orchestra's finale concert of its 100th Anniversary season in 2020-2021.

"Previn is a man of few words about his own music," says Mattie Kaiser, his representative at music publishing company G. Schirmer, while Previn briefly commented, "It's a big piece, about thirty minutes long, and in four movements. I'm quite excited to be able to use such a sizeable orchestra.... Whatever is good about it, I hope is in the music."

"We are honored and excited about this amazing commissioning opportunity," said Peter H. Gistelinck, President & CEO of the Kalamazoo Symphony Orchestra. "Maestro Previn, honored with four Academy Awards, ten Grammy Awards and The Recording Academy Lifetime Achievement Award, is one of the most amazing, versatile and talented musicians of our time and the fact that he accepted to write a vast work for our Orchestra that features our wonderful musicians as soloists, is extremely special and exciting."

Archive
1 | ... | 15 | 16 |

17

| 18 | 19 | ... | 49 |