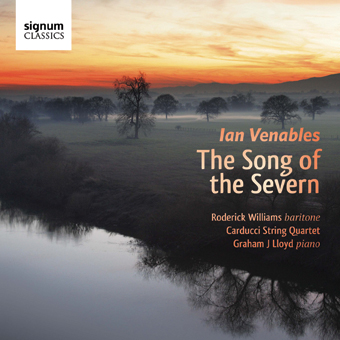 As so often is the case, my reaction to the incredible range of new music on release this month is to wonder why the classical music public remains so fixated on the past. It's almost as if the whole melting pot of musical history, from Hildegard of Bingen to Boulez (let's not forget that he's not really 'contemporary' any more), exists in the here and now. The pullulating, bristling, teeming music scene, in which every conceivable style is being explored, venerated, parodied and reinterpreted, has something to offer everyone. It's only quality that matters, since in taste there are no arguments.
If, for example, you're not so keen on dissonant music, have a listen to Ian Venables' new disk of works for baritone, headed by his song cycle The Song of the Severn. The harmonic style springs very much from the pastoral tradition of composers such as Finzi and Vaughan Williams, though with plenty of tonal twists that are completely his own. Like them he also possesses a remarkable knack for balancing the exigencies of words setting with lucid musical structures. Baritone Roderick WIlliams, having recorded plenty of this kind of repertoire before, is splendidly at home.
A work that also wears it antecedents like a rose is Will Todd's Alice in Wonderland. From the cliched fourths with which it begins, it makes no pretence at originality. There's a bit of everything: jazz, film music, broadway shows and the occasional bit of contemporary 'bite'. But the writing is full of such wit and verve, the styles integrated with such tremendous skill, that the result is compellingly good fun. Opera Holland Park perform with gusto.
Arvo Pärt's static style is, of course, very much his own, though those ethereal vocal textures inevitably conjure up the wonders of renaissance polyphony, despite the relative absence of counterpoint, not to mention his propensity to use crunchier harmonies. Col Legno have just released a programme of eight vocal works to celebrate the composer's 80th birthday, which falls on 11th September. The boys of the Wiltener Sängerknaben and Wilten choir occasionally struggle with the extremes of register (especially in a more full-blooded work like The Deer's Cry) but the purity of their singing elsewhere is ample compensation.
Another octogenarian is Terry Riley, whose birthday fell on June 24th. The Kronos Quartet have just released the album Sunrise of the Planetary Dream Collector together with a five-disc box set to mark both his birthday and their long-term collaboration with him. A bit like Arvo Pärt, Riley hardly needs introduction from me, being a towering figure in contemporary music. If, however, you associate him only with the arch-minimalist In C, this disc is worth hearing, since it shows him to be a composer of much greater flexibility than that mechanistic work implies.
Pärt and Riley represent the popular face of mainstream contemporary music. They are both enormously respected but have forged individual styles that have allowed them to connect with the wider public. If you are looking for something a little more adventurous try a new disc of Piano Trios (and other works) on Naxos by Spanish composer Benet Casablancas. The style is dissonant, angular and challenging. Also on Naxos are two albums of music by composers of Chinese origin: Bright Sheng's Night at the Chinese Opera (not to be confused with Judith Weir's opera of the same name), which forms the second work in a larger programme of chamber music; and a programme of music for winds by Yi Chen.
Pēteris Vasks' style owes much to Lutosławski and other Polish music of the 1960s, but with influences that derive from his native music of Latvia. His new disk on Wergo contains Sala and Credo for orchestra and Musica Appasionata for string orchestra. Also on Wergo, finally, are four works by Swiss composer Michael Pelzel. The most important work of his to date, Sempiternal Lock-in, heads this programme of his ensemble works.
0 comments | Post Comment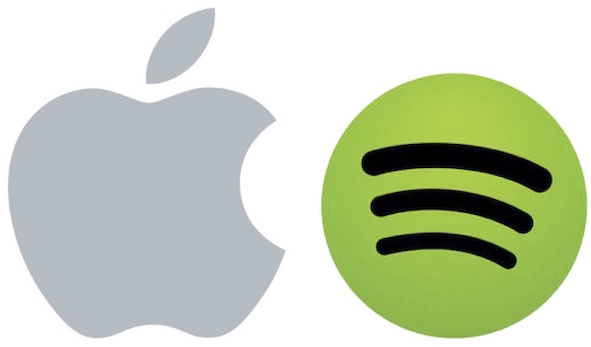 There have been many how-to's and reviews written about Apple Music, very few of which have focused on classical, let alone contemporary classical, music. Perhaps the most thoughtful perspective was offered by Alex Ross in the New Yorker on Monday. Not so much a review, it instead pointed out some worrying issues, particularly that streaming is not well-suited to the production and consumption of classical music.
Despite the Ross's reservations, one mustn't forget the advantages that streaming offers. Most importantly, it removes some of the risk in experiencing new music, since doing so is free from additional payment. This has certainly been my experience with Spotify, which has allowed me to experience a great deal of music that I would never have risked buying. For me, therefore, the release of Apple Music was a moment of great excitement and, as a convinced subscriber to Spotify, my question, inevitably, was how did it stack up against its Swedish competitor?
Apple music costs £9.99 in the UK, which seems unfair given that it is $9.99 in the US (and €9.99 in Europe). As I write, the exchange rate is $9.99 to £6.49. Over the course of a year Apple Music will currently cost a UK customer £42 more than a US customer. Still, this is the same price strategy as Spotify, so you either swallow it or go elsewhere. Apple Music also offer a fairly generous £14.99 membership for families up to six (also $14.99 in the US, however). Spotify has promised to match this deal soon.
When you sign up to the service you have the option to tell Apple which genres interest you. Most of these refer to styles of popular music so I deleted everything but classical. Once you have done this you choose some 'artists'. I use inverted commas because, actually, Apple includes composers in this list. The choices are pretty limited, but at least it gives the app a starting point in getting to know your tastes. The app itself consists of five parts: 'For You', 'New', 'Radio', 'Connect' and 'My Music'.
'Radio' principally refers to Apple's Beats One Station, which focuses on popular musical genres presented by live DJs. There are also a series of radio stations built from playlists focusing on various other genres. The lack of the human presenter does not necessarily mean, however, that the personal element is missing; Apple has gone to some effort to create playlists made by real people. I found the classical station rather pleasant, a nice stream of Classic FM-esque popular classics. It certainly has more variety than the lists presented by Spotify, which often plays the same works or a series of extracts from one piece (last time I listened I had parts of the Mozart Requiem four times in quick succession).
The 'Connect' page is where you are supposed to be able to follow news from your favourite artists, an idea that Apple has tried before with its ill-fated 'Ping'. I like the idea of this part of the app but, sadly, its classical content has been sparse and unchanging. I have been presented with just two videos that have really interested me: Simon Rattle talking about music streaming (sounding for all the world as if Apple had paid him to do so) and Pierre-Laurent Aimard talking frustratingly briefly about performing the Ligeti Etudes. These videos don't ever seem to change and are accompanied by other items that interest me not one jot (but also never seem to change). If the experience is like this for other genres of music I predict that 'Connect' will be first part of the app that gets the chop.
The 'For You' section of the app offers personalised selections based upon the genres you chose on setup and, presumably, your listening habits. Mine are pretty catholic and, when I listen to popular music, probably lacking a bit of taste. To give you an idea, in the last few days I have listened to all of Boulez's Le Marteau Sans Maître, a bit of Nico Muhly's Two Boys and also more mainstream classical music such as Bach's Christmas Oratorio and B Minor Mass and Handel's Messiah. I also have a bit of a thing for Spanish language popular music having listened to Enrique Iglesias, Mocedades (that one is definitely shameful!) and Ricardo Arjona. 'For You' is currently showing me quite an array of interesting things: Simon Rattle Mahler 2 with the Berlin Phil and an Harnoncourt Messiah – wasn't aware that either of those existed; there's some Boulez and Stockhausen including an 'Intro to Pierre Boulez' playlist; many other interesting classical records; some Mocedades (!); and various Spanish singers, none of whom I know, which is a good thing. There is also some rubbish: a 'Classical Music for Ironing' playlist, Britney Spears and Rihanna. But, hey, none of it is more cheesy than Mocedades, so maybe I should open my mind. 'For You', then, is a success and I will have fun digging around in it. It also makes up a little for the 'New' section of the app. This concentrates on new releases in popular genres, which is completely fine if that is what you're looking for. It's just a shame that it doesn't seem to have heard of classical music.
These suggestions, after barely more than a week using the Apple Music app, stack up pretty well against Spotify. I use Spotify almost exclusively for streaming contemporary music, especially for doing reviews on CT, so you'd think that it would be able to recommend me at least a few contemporary composers. The 'Discover' section is currently showing me eight 'top recommendations', all classical but none later than Liszt (a composer I am not anyway that keen on). It makes a reasonable stab at showing me new releases, better in fact than the 'New' section of the Apple app, though actually it is just four records of easy listening classical and film music. Given that I'm only too well aware that there is much more interesting music being released on Spotify each month, a good proportion of which I have actually played, this is, in fact, a terrible fail. It has more success with recommendations based on recent listening. I'd forgotten I'd listened, for example, to Carnival of the Animals and, for nostalgic reasons, Flanders and Swann. Spotify makes sensible suggestions based upon these: Ravel, Mascagni, Elgar, Victor Borge and Spike Milligan. Not bad, though in terms of both breadth and presentation I prefer Apple Music.
The last part of Apple Music is the 'My Music' tab. This is where your original iTunes library resides which, in my case, includes all of the music from iTunes Match. When you search for music you have the option to search within that library or within the whole of the iTunes catalogue. What makes a massive difference to me, especially when compared to Spotify, is that when you search Apple Music you can then add the album to you own music collection, which means all of your streamed and non-streamed music resides in one place. For the completist collector who already uses iTunes this is a huge advantage.
Apple Music also deals with composers better than Spotify. When I want to collect albums together in one place by composer, on the latter I have to assign them a playlist. Apple Music, by contrast allows you to show your library by composer. Furthermore, with my own collection I have spent many a long hour making sure that the composers' names are consistent on every album. I always have the surname first, like this: 'Mahler, Gustav'. This allows for easy alphabetical access. When you add a new album this data is often entered in a different form, for example 'G. Mahler', which irritatingly creates a new composer. What is wonderful is that if you add a streamed album from Apple Music, it still allows you to edit the album information, so that you can make this kind of thing consistent. This ability to organise is far in advance of that offered by Spotify.
The final question when comparing the two services is, inevitably, the depth of the library. Both are touted as offering 30+ million tracks. A cursory search for popular classical works on either offers a massive choice of Beethoven Fifths, Handel Messiahs and Vivaldi Four Seasons. I was most interested, however, in the choice of contemporary classical works so tried a little test. I took the last two CD roundups I have written on CT and checked how many of the works I mentioned were available on each service. I was a little surprised by the results: of the 27 titles Apple had 24, Spotify just 13. There are caveats: the sample is quite small and I also have a tendency to check similar record labels each month – in fact the difference between the two services was very much down to the fact that Naxos releases are not always available on Spotify. Having said that, the test really should have favoured Spotify, since I tend to prefer writing about works that appear on the service. And, anyway, not consistently streaming Naxos releases is a glaring omission – they have one of the best collections of contemporary classical works.
Conclusion
Some have called the Apple Music app overblown. Personally I prefer plenty of options, especially when it comes to curating my music collection. If, however, you like a lightweight app or only use streaming occasionally then Spotify is still a good option. Certainly, for a quick search on Mac or PC, it is much more efficient since it is free of all of the iTunes baggage. And we shouldn't forget that, of the two services, Spotify is the only one to have a free advert-supported option while it is also available on both iOS and Android (though Apple have promised that the latter will be released soon). Despite all of this, it is impossible to ignore Apple's better discovery options, the more comprehensive music catalogue and the ability to arrange by composer and to integrate with an existing iTunes collection. The experience is significantly more compelling.
I will not be leaving Spotify for now. I feel a great deal of loyalty to a company that has so transformed the way that I listen. My patience won't last forever, though. Spotify not only needs to make its service as compelling, as flexible and delightful as Apple's but they also need to find ways to better it, perhaps in new and unexpected ways.
0 comments | Post Comment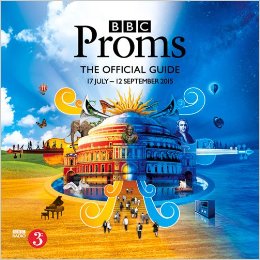 If you want to find premieres at the 2015 BBC Proms you have a couple of options. On the Proms website, there is a list of all the composers featured. If you then follow the link to a living composer then there is a good chance that their work will be a premiere of some description. Alternatively, for £2.99, you could invest in the BBC Proms app available for iOS and Android. It has 18 articles and 22 artist spotlights, a list of 'collections' (e.g. 'For families', 'Late Night Proms' etc.), a calendar and the ability to search by event, composer, piece or artist. One of the articles lists premieres alphabetically by composer. What doesn't seem to be available either on the web or in the app is a list of premieres by date, making it not so easy to plan your listening if this is the thing that really interests you. Here then are all the Proms premieres in exactly that way, with my compliments:
July
17th: Gary Carpenter Dadaville, World Premiere
19th: John Woolrich Falling Down, London Premiere
20th: Cheryl Frances-Hoad Homage to Tallis, World Premiere
HK Gruber into the open…, World Premiere
22nd: Hugh Wood Epithalamium, World Premiere
25th: Pierre Boulez Notations 2, 11 & 10; La treizième (arr. J. Schöllhorn), UK Premiere
27th: Luca Francesconi Duende – The Dark Notes, UK Premiere
August
1st: Luke Bedford Instability, World Premiere
2nd: Anna Meredith Smatter Hauler, World Premiere
3rd: James MacMillan Symphony No. 4, World Premiere
Colin Matthews String Quartet No. 5, European Premiere
7th: Messiaen Un oiseau des arbres de Vie (Oiseau tui), World Premiere
Ravel Miroirs – Oiseaux tristes (arr. C. Matthews), World Premiere
8th: Tansy Davies Re-greening, World Premiere
9th: Jonathan Newman Blow It Up, Start Again, European Premiere
10th: Bertram Wee Dithyrambs, World Premiere
John Psathas View from Olympus, World Premiere (of this version)
16th: Michael Finnissy Janne, World Premiere
21st: Anders Hillborg Beast Sampler, UK Premiere
25th: Raymond Yiu Symphony, World Premiere
27th: Ørjan Matre preSage, World Premiere (of this version)
29th: Christian Mason Open to Infinity, UK Premiere
September
3rd: Tommy Andersson Pan, BBC World Premiere
6th: Guy Barker The Lanterne of Light, World Premiere
12th: Eleanor Alberga Arise, Athena!, World Premiere
0 comments | Post Comment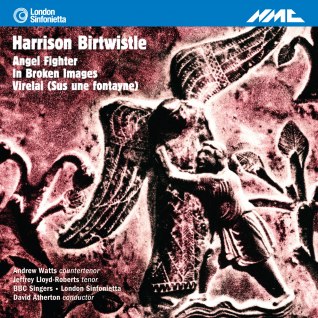 As well as Boris Pigovat's Requiem (see below), Naxos have release two solo disks, one of guitar works by Sofia Gubaidulina, including the substantial Repentance and Sotto Voce; and a three-disk selection of piano music by Kaikhosro Shapurji Sorabji. On two disks, meanwhile, is Richard Danielpour's five movement symphony Darkness in an Ancient Valley, inspired by recent events in Iran, and his oratorio Toward a Season of Peace. Verses and Nocturnes is a programme of songs by Pinho Vargas, consisting of 9 Cancoes de Antonio Ramos Rosa, Nocturno / Diurno, 3 Versos de Caeiro and 7 Cancoes de Albano Martins. All are world première recordings. There is also a selection of orchestral works by Xu Shuya, a 'New Wave' composer from China.
Two electroacoustic works by Morton Subotnickis, After the Butterfly and The Wild Beasts, have just been released on Wergo and are available on Spotify. I've dipped into the album and like it a lot, it is witty and well-judged, with the many interesting effects not submerging a sense of more purely musical momentum. Also on Wergo is a disk of Lieder by Mikis Theodokaris, released in celebration of the composer's 90th birthday (which falls on 29th July); a two-CD collection of the string quartets of composer/clarinetist Jörg Widmann; and four ensemble works by Swiss composer Michael Pelzel.
In the UK NMC have just released Angel Fighter, In Broken Images and Virelai (Sus une fontayne) by Harrison Birtwistle. Extracts are available on the website and the whole disk for streaming on Spotify. Rather different in style, but also available for streaming, are Michael Hurd's two operasThe Aspern Papers and The Night of the Wedding. He's not a well-known figure but the works deserve a wider audience. DG, finally, have just released New Seasons which contains Philip Glass's Violin Concerto No. 2, Arvo Pärt's Estonian Lullaby, Giya Kancheli's Ex Contrario and Shigeru Umebayashi's Yumeji's Theme.
0 comments | Post Comment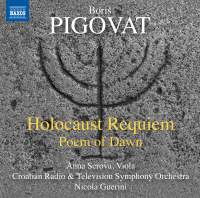 Knowing little about his style, it was with a little trepidation that I listened to Boris Pigovat's Holocaust Requiem (just released on Naxos), a title that evokes much historical and musical baggage.
Perhaps sensing the difficulty in responding to events as horrific as those of the Holocaust Pigovat chooses, instead, to write for solo viola and orchestra, basing the movement titles themselves on the sections of the Requiem Mass in a manner that most obviously recalls Britten's Sinfonia Da Requiem. Unlike the Britten, however, he preserves the traditional order of Requiem Aeternam, Dies Irae and Lacrimosa, finishing with the traditional Lux Aeterna (absent in the Britten).
Stylistically the music shares a great deal with Britten's contemporary, Shostakovich; the opening has something of the long-breathed lamenting quality of, say, the end of his String Quartet No. 8, whilst the powerful Dies Irae is, like many of the Russian's fast symphonic movements, bitterly sardonic. Also like Shostakovish, Pigovat displays considerable stylistic 'range'; whilst the thrilling Dies Irae frequently teeters on the brink of tonal chaos, the Lux Aeterna, though dark and lamenting to begin, gradually emphasises the quality of light (Lux), ending on a series of coloured major chords before a final, more questioning, gesture. He does this whilst skilfully skirting around, and avoiding, the saccharine. It's a moving and rewarding journey and one that, despite the stylistic parallels outlined, carves its own path, especially since it falls into none of the familiar Requiem camps.
0 comments | Post Comment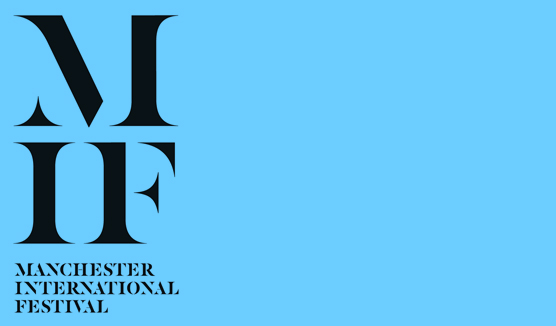 July sees the beginning of two long summer festivals. The BBC Proms runs from 17th July to 12th September, with the first night world première honours going to Gary Carpenter's Dadaville. I've counted a total of 29 other premières of one description or another. The proms website, as ever, doesn't do a very good job of highlighting these, so I'll do a separate CT guide towards the end of this month.
The Salzburg Festival starts the day after the Proms, on 18th, and continues until 30th August. The focus is mainstream classical repertoire, though the nine concert Salzburg Contemporary series will this year focus on the works of Pierre Boulez, including Le Marteau sans maître, his three piano sonatas together with the original version of Notations, and Répons. There are also a substantial number of works by other contemporary composers as part of these concerts. Performers – including Pierre-Laurent Aimard, Ensemble Intercontemporain and JACK Quartet –are all top drawer. This mini-festival doesn't actually kick off until 30th, so there is plenty of time to plan a visit.
There are several interesting music events as part of the biennial Manchester Festival (2nd–19th). Damon Albarn's new musical wonder.land, inspired by Alice in Wonderland, previews from 29th June–1st July with performances running from 2nd–12th July. Actually a play, The Skriker by Caryl Churchill (performances throughout the festival) features incidental music by Nico Muhly and Anthony. Mark Simpson's new work The Immortal explores 'the obsession with death that lies at the heart of human experience.' Written for orchestra, choir and solo baritone it will be performed alongside Mozart's Requiem on 4th. Running from 9th–19th will be the fruits of a creative partnership between Arvo Pärt and artist Gerhard Richter (whose striking works I saw, and enjoyed, in a large exhibition in the Beyeler Foundation, Basel in 2014). A suite of four new works by Richter, Ashes (2015) and his Doppelgrau (2014), will be presented with Pärt's Drei Hirtenkinder aus Fátima in the newly renovated landscape gallery of the Whitworth. The music of Pärt will also feature in a separate concert on 12th.
The Bregenz Festival (22nd July–23rd August) is almost as long as the Salzburg Festival, the repertoire more mainstream; the festival is dominated by performance of Turandot, The Tales of Hoffmann and Cosi fan tutte. The one exception, however, is Peter Eötvös's opera Golden Dragon which will receive performances on 19th and 21st August. There is, similarly, contemporary opera amongst more conventional fare at the Festival d'Aix-en-Provence, namely a performance Jonathan Dove's 'opera for all ages' The Monster in the Maze on 8th and 9th July and Ana Sokolović's Svadba on various dates from 3rd–16th.
Some other festivals worth checking out, especially if you're nearby:
Cheltenham Music Festival (30th June–11th July): Perhaps not so much contemporary music on offer as in previous years, but a rummage around will reveal some offerings in the 2nd, 7th, 12th, 15th, 18th, 21st, 31st and 33rd concerts (each concert is prefixed by an 'M' in the website concert listing i.e. M2, M7, M12 etc.).
Buxton Festival (10th–26th): 'A happy marriage of opera, music and books'. Programme is arranged by performer here, click on the description for more information about composers.
Schleswig-Holstein Music Festival (11th July–30th August): Another long summer festival, this year focusing on the music of Tchaikovsky.
Kuhmo Chamber Music Festival (Finland, 12th–25th): Quite a range of repertoire on offer, including Varèse, Messiaen, Kryštof Mařatka, Jacob ter Veldhuis, Sofia Gubaidulina, Berg, Britten and Stravinsky.
0 comments | Post Comment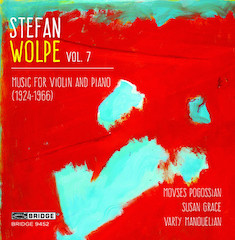 Though back in Pembrokeshire after three months at the Paul Sacher Sitting in Basel, a recent CD release brought to mind an uncomfortable event that occurred whilst I was there.
I am constantly reminded how little I know when I am at the PSS, a healthy facet of being in an environment surrounded by experts in different fields of musicology. It can, nevertheless, be quite alarming to think you have a decent grasp of twentieth century musical history only to come across a famous composer that you haven't even heard of. Having stuck up a conversation with a very lovely musicologist I asked the standard question: 'Who are you studying here?' She answered 'Stefan Wolpe', a name, I was embarrassed to admit, that I had never come across.
He is an interesting figure (I know now), having been an actively political, left-leaning Jew in pre-war Germany, a fact that, not surprisingly, led to him fleeing the country after the Nazi ascension to power in 1933. This led to a short period studying the serial method with Webern in Austria, before fleeing again to Palestine and later to the U.S. Musically he was never as strict in his use of serialism as his teacher – he remained interested in other pitch systems, including tonality and octatonicism – and also displayed an interest in popular forms, especially jazz.
If you are new to his music a good place to start is on Bridge Records, who have just released the seventh volume of a survey of his works. This contains a selection of music written for violin solo, violin duo and violin and piano. The major work on the disk is his 1949 Sonata for Violin and piano which, written after taking U.S. citizenship, he described as 'one of the first pieces which show my personal liberation.' Despite this there are strong signs of his Germanic roots, especially in its uncompromising harmonic style and finely considered motivic working. Interestingly a fragment from the later Second Sonata, also on the disk, shows, if anything, a strengthening of the Germanic influence; the pointillistic style of Webern being never far away.
A dig around other releases (many of which can be found on Spotify) in the Bridge Records series reveals other facets of the composer's style. Volume 3, for example, opens with the charming children's puppet show tale Lazy Andy Ant, ending with the catchy Songs of the Jewish Pioneers and the fruitily tonal To a Theatre Now. Even here, however, there is more challenging fare on offer, such as Two Songs for Baritone. Such shifts of stylistic gear can make Wolpe a difficult composer to characterise, though set in the context of his experiences as a refugee – in every place he visited he absorbed something of the music – they begin to make sense.
Happily, and despite such shifts, the music remains, as far as I have heard, remarkably even in quality. And stylistic variation has its advantages: whatever you personal preferences, there is likely to be some Wolpe that you will like.
0 comments | Post Comment

Exciting times in the world of music streaming. Last night Apple announced the not-very-imaginatively-titled Apple Music, their response to dwindling iTunes sales and the streaming threat presented by companies such as Spotify. The service consists of several parts, though I imagine only one will be of interest to readers here.
'Connect' is a kind of social network for music, which will allow artists to share information about their current projects and potentially provide a platform for emerging performers. Time will tell if this gains any traction; Apple have tried music social networking before (the ill-fate 'Ping') and it is not as if the internet lacks other such platforms.
Beats 1 is a new internet radio station that will broadcast 24/7 from New York, Los Angeles and London. It's raison d'être is to be unlimited by genre, playing the very best of well-known and emerging artists.
Beats 1 will focus on popular music. The same is probably true of Connect, which is a shame – it would be nice if contemporary composers thought about sharing information about current projects, or emerging composers had a promotional platform. Those decisions are in the hands of artists, I suppose, so one shouldn't rule it out, though contemporary classical and Apple don't seem an obvious mix.
Most aspects of Connect and Beats 1 will be free within the app. Users will also be able to purchase music from iTunes in the normal way and, I presume, to have continued access to any music ripped with iTunes Match. Also, and this is where things get truly exciting, for $9.99 single membership or $14.99 for a family of six (U.K. prices not yet confirmed), one can stream music from Apple. It is not entirely clear at this stage whether this includes all of the music currently available to purchase. If this is the case Spotify is in for a rough ride, since Apple's classical catalogue is definitely more comprehensive. Unlike Spotify there is no advert supported streaming option, but there is a three month free trial and the option to download tracks for offline use.
I will post more thoughts when the service is available to try: the release date is 30th of this month.
0 comments | Post Comment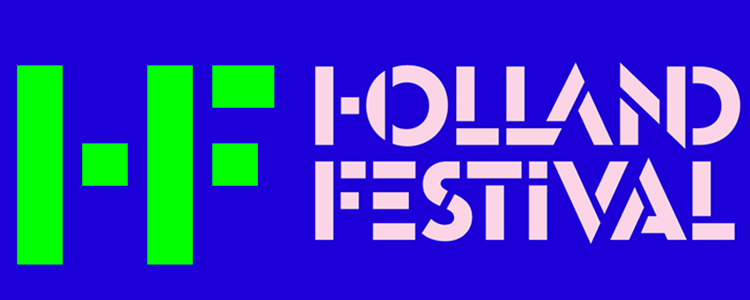 Holland Festival (Holland, Amsterdam) 30th May–23rd June
The Holland Festival takes place in numerous venues in Amsterdam and features dance, film, the visual arts, theatre and also a wide range of concerts, many of which feature new music. This year there is a particular focus on the music of Pierre Boulez, in concerts and also more exploratory events.
On 1st Jean-Guihen Queryas is joined by students of the Musikhochschule Freiburg to give a lecture recital on Boulez' Messagesquisse for solo cello and six cellists. There is also a series of concerts on 4th and 11th in which students of the Royal Conservatoire perform reinterpretations of early Boulez works and, on 14th, a concert performance of Répons, Boulez's first work combining traditional instrumentation and real-time manipulated sound. Beyond the Score, on 2nd, meanwhile, features a set designed by architect Frank Gehry on which key works from Boulez's œuvre are played together with with letters, poems and archival footage.

Aldeburgh Festival (Snape, UK) 12th–28th June
There is also a chance to see a version of the Gehry/Boulez project at the Aldeburgh Festival on 17th, where it is called A Pierre Dream: A Portrait of Pierre Boulez and features the Royal Academy of Music Manson Ensemble conducted by Susanne Mälkki. The same ensemble will also perform his Improvisation sur Mallarmé I and II on 19th.
The major première at the festival this year is Harrison Birtwistle's new opera The Cure on 12th, 14th and 15th. The libretto, by David Harsent, is inspired by classical mythology and will be paired with their earlier collaboration The Corridor.
Other premières include Martin Sucklings Visiones in a late-night concert on 20th and Saed Haddad's In Contradiction for two cellos and ensemble on 25th. The latter also features works by Birtwistle, Knussen, Benjamin and Ligeti. Also intriguing is the world première performance on 24th of Tal Rosner's new video accompaniment to Britten's Four Sea Interludes and Passacaglia. That concert is also worth attending for the chance to hear Helen Grimes' Everyone Sang.

St. Magnus International Festival (Orkney, UK) 18th–25th June
Featuring concerts, theatre, food and drink, films and education projects the St. Magnus International Festival is, of course, most synonymous with the music of its founder Peter Maxwell Davies. On 20th there will be the chance to hear the world première of his new work for solo violin, with other new pieces by Sally Beamish and Adrian Sutton. His Ebb of Winter will also be played by the Scottish Chamber Orchestra on 21st. Also on 21st is festival director's music for Greenvoe, featuring the prose of George Mackay distilled by Festival Poet Stewart Conn.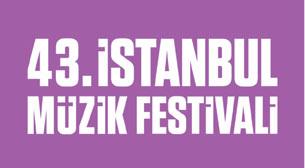 Istanbul Music Festival (Istanbul, Turkey) 31st May–29th June
The 43rd Istanbul Music Festival consists of 27 concerts and 5 premières. These include the world première of Hasan Niyazi Tura's symphonic poem commemorating the 100th anniversary of the Gallipoli War in the opening concert held on Sunday and Armenian composer Tigran Mansurian's In memoriam Komitas Vardapet for viola and piano on 10th.
0 comments | Post Comment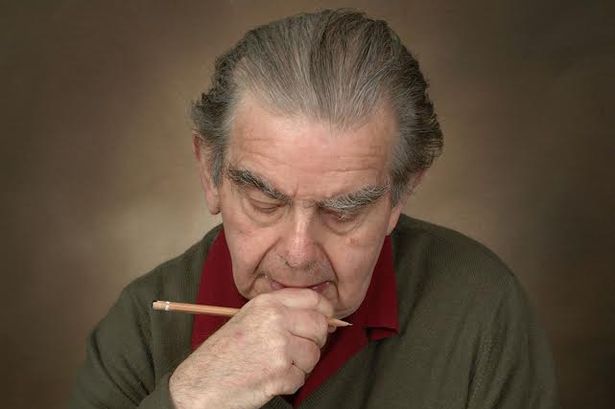 Many readers will not have heard of Mervyn Burtch, a Welsh composer who died on 12th May aged 85. For Welsh musicians his is a very familiar name indeed. His practical attitude to composition – the belief that a composer should serve his community – resulted in a large body of work, a significant proportion of which was written for amateurs and children. In this way Burtch touched the lives of many Welsh people.

Burtch hailed from Ystrad Mynach, attending Lewis School at Pengam, where he was taught by the composer David Wynne, a key early influence. His career also followed a similar path: he became Head of Music at Lewis School for Girls before teaching at the Welsh College of Music and Drama from 1979. It was probably his experience as a schoolteacher that enabled him to write so effectively for young people.

In an age when composers agonise over their style, Burtch, it at least appeared, had few such doubts, producing more than 650 works over his long life, including 17 string quartets, 14 concertos and numerous youth operas, choral and brass band works. In reality his style, accurately described elsewhere as 'brisk, clear and concise, with an instantly recognisable voice' was the product of hard-won professional determination. Neither should his fecundity obscure the fact that, especially in his more introspective works, his musical language could be stark and challenging.

Burtch will probably be best remembered for his youth operas, a product especially of the Welsh College of Music and Drama Schools' Opera Programme, which he directed. These include works based upon well-known tales, such as The Pied Piper (his first opera for schools, written whilst still a teacher) and Alice in Wonderland (1997); others suggesting elements of Welsh culture, as in The Dragon of Abercwmgoch (1984); or the much more outlandishly titled Percy the Martian (1988) or Sam Sparrow and the Coca Cola Well (1992). His reach into youth music making wasn't just through the medium of opera, however: there was also a substantial quantity of amateur music for choirs and brass band.

My own first experience of his music was playing second cornet in the première of his Concerto for Piano, Brass and Percussion in the National Youth Brass Band of Wales. What was interesting, looking back, is that the work was an intensely serious one with, as I remember, a dark, brooding slow movement and a finale of sardonic Shostakovich-like energy. His success in writing for amateurs was a product of him understanding what was and wasn't possible whilst, at the same time, not compromising his style.

Others have written of his kindliness and unassuming nature. I had lunch with him once at the age of 17, also in the company of A.J. Heward Rees, who was then Director of the sadly now defunct Welsh Music Information Centre. I was incredibly impressed to be meeting a real composer and, I think, a bit tongue-tied. He was easy-going, natural and incredibly encouraging. I saw the same thing some years later during the rehearsals for The Pied Piper in 1999, where he patiently played piano for rehearsals of a little group of very young players in the Welsh College of Music Pre-Junior Department.

Given that Burtch became such a fixture in Welsh musical life, it seems astonishing that the discography of this composer is so limited. On Spotify I am able to locate only one recording, his Aladdin Overture, which shows the composer at his most urbane and fluent, but does not give a fair view of his compositional range. For more introspective Burtch try the Four Portraits of Alice in Wonderland (1982, rev. 1993) or his Dream Sequence (1986) for horn and piano. If you can track them down there is also a short collection of his choral music, recorded by the Cardiff Polyphonic Choir, and also individual works on collections of other (especially Welsh) music, including his Prelude, Arioso and Dance, Three Welsh Folksongs and Sonatina.

For more information

0 comments | Post Comment

Archive
1 | ... | 14 | 15 |

16

| 17 | 18 | ... | 40 |