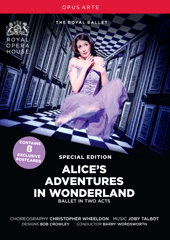 Most record labels are taking a break this month, new releases being few and far between. Not so on Naxos, of course. If you haven't been able to get tickets for Joby Talbot's Alice in Wonderland (now sold out), you might consider the deluxe DVD recording with the Royal Ballet. Though I think this has been available elsewhere for a while, it popping up on Naxos this month feels timely. It is also an accessible score that would make a good Christmas present for those not necessarily attracted to new music.
There is a new Alun Hoddinott disk containing a cross-section of his song cycles and folk songs written between 1975 to 2006 performed by Claire Booth (soprano), Nicky Spence (tenor), Jeremy Huw Williams (bass) and Andrew Matthews-Owen (piano). The Maxwell Davies rereleases continue with The Beltane Fire, The Turn of the Tide, Sunday Morning, Threnody on a Plainsong for Michael Vyner and Sir Charles his Pavan with the BBC Philharmonic conducted by the composer. Another senior British composer, John McCabe, is represented by an album exploring his triple life as conductor, pianist and conductor. It contains his Symphony No. 1, Fantasy on a Theme of Liszt, Two Piano Studies and Tuning. Chris Paul Harman's new disk uses a variety of keyboard and percussion instruments as the medium for exploring works by J.S. Bach and Robert Schumann. Barcelona-born Leonardo Balada's new album, finally, contains his Symphony No. 6 Symphony of Sorrows, Concerto for 3 Cellos and Orchestra and Steel Symphony.
0 comments | Post Comment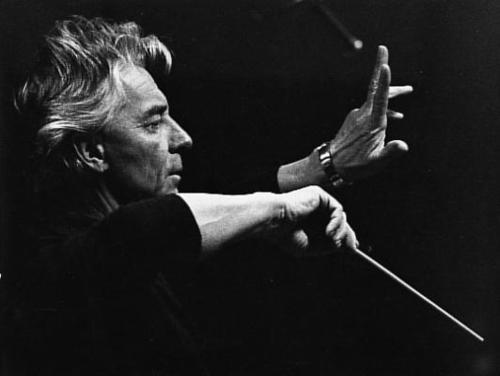 I remember the death of Karajan in 1989 as something that I read about in newspapers without really understanding the hysteria that had surrounded him in life. He already seemed a figure from another age, far removed from my own burgeoning musical tastes, which centred round period instrument recordings and contemporary music. I certainly remember the aversion I felt when seeing CD covers that featured his name in grander lettering than the composers I revered. For a while Karajan even became a kind of shorthand for the opposite of the kind of recording I favoured: 'Are you buying a recording of Bach's Cello Suites?','Yes [sarcastically], I was thinking of getting Herbert von Karajan with the Berlin Philharmonic.'
I have since bought a few Karajan recordings: Mahler, Bruckner and even some Schoenberg, but my youthful prejudices about the conductor never completely vanished. BBC4's new documentary, Karajan's Magic and Myth went some way towards dispelling them. The famous megalomania was as disagreeable as ever. His insistence that the camera remain on him in his films, his refusal to acknowledge applause in smaller venues when on tour with the Philharmonia, his childish attitude that, when ill, the Berliners should not play for a different conductor. His membership of the Nazi party during the war was also distasteful, though perhaps less so than his refusal to come to terms with it afterwards, even hinting that he too had been the target of persecution.
Artistry should always be judged separately from biography, however. In this sphere the film was justifiably more sympathetic. His rehearsing of the European Community Youth Orchestra in the opening of the second movement of Beethoven's Violin Concerto, in particular, was brilliant. It was astonishing how many valid musical points he extracted from these few phrases, most revealingly around the unexpected change of chord that occurs at the end of the third bar. It was also interesting to hear some of his recordings exhibit the lightness and virtuosity that marked him as rather closer to the period instrument aesthetic than I had otherwise thought. Not surprising, perhaps, given that Karajan himself was much influenced by the sprightly conducting of Toscanini. The film also showed that some of the tricks that Karajan played on his performers were made for sound musical reasons. On one occasion, when Jessye Norman had meticulously warmed up for her practice session of the Liebestod from Tristan, Karajan made her sit in silence at the front of the orchestra, listening to them rehearse. As she acknowledged herself, and was evident in the footage that followed, this paid dividends when she was eventually called upon to sing; having absorbed the sound of the orchestra she was better able to find her place within the texture.
There were, inevitably, some gaps in an otherwise excellent film. Of course, I would have liked some more information about Karajan's dealings with contemporary music. Whilst he could hardly be called a great supporter he did conduct his fair share. He also had interesting things to say on the subject. He was once asked if Boulez and Webern would eventually be understood by concertgoers. His open-minded (though rather simplistic) response was: 'I am quite certain that the next generation will have no problem in understanding most of the music of today. Think of the Bartók Concerto for Orchestra. Twenty years ago it was considered inaccessible; today it is a classic. Think of the Music for Strings, Percussion and Celesta. When we perform it today, it sounds like a concerto grosso of Handel. With the decline of melodic inspiration in music, the serial techniques of today are a necessary self-imposed discipline for the composer…' It would have been nice to have known more about this aspect of Karajan's musicianship.
Neither did the film completely get to the bottom of why Karajan was the way he was. Other conductors have proved that greatness is not synonymous with self-obsession and a tyrannical approach. So it was not simply a means to a noble musical end. It is probably a question that will never be answered since there is such a lack of first-hand witnesses – Karajan had few friends and certainly none within the Berlin Philharmonic. One player remarked that, during his thirty year tenure, he only had one conversation with him. One senses that this was all part of Karajan's master plan. In order to reinforce his status he chose to distance himself from others. This, no doubt, feeds the myth – the paucity of facts fuelling speculation – but it also leaves him a rather sad and lonely figure.
BBC4's Karajan's Magic and Myth is available on BBC iPlayer until Friday 12th December.
0 comments | Post Comment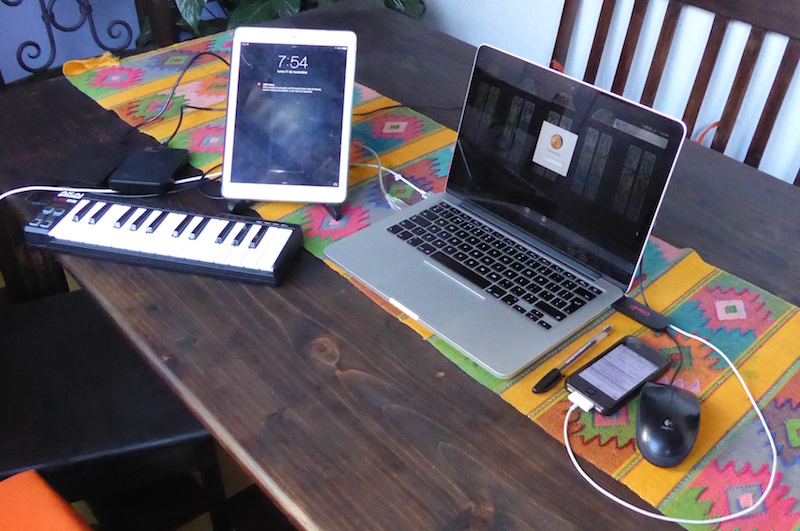 Some time ago I wrote about the problem of where a composer should live. Large Western cities probably make most sense. London, Paris, Berlin, New York and the like have a thriving cultural life that is appealing to artists. They are also, however, impossibly expensive to live in. For me, furthermore, I find city life unattractive: the traffic, the crowds, the often depressing urban architecture. I also like to be a bit more adventurous in my travel habits.
For almost five months I have been living in Antigua, Guatemala, something I rather hope you haven't noticed if you have been reading my blog posts. Before Guatemala I went to Mexico for a couple of weeks to discuss a possible writing project with a colleague. After this I headed south. I initially planned to spend around two months in Guatemala, returning at the beginning of September. It didn't work out like that and, instead, I had to drag myself away at the end of November.
Until very recently I would never have believed I could visit such a place for so long and, here's the thing, still support myself. It dawned upon me one day that, since most of my musical work takes place over the internet, I could do it from any point in the globe. Becoming a 'digital nomad' is a fairly common lifestyle choice these days. Less so, however, for musicians. And musician or not, traveling to a developing country was something of a risk – I had no idea what the infrastructure would be like and feared I might end up having to get straight back on the plane to search for a decent connection.
Things didn't bode well when I arrived. Apart from being violently ill and having to chase a large cockroach around my bedroom the first night, the place where I was supposed to be staying for the first month had no web connection at all. I soon learned that the internet was down in the whole of Antigua. This would cause apoplexy in most Western towns. In Guatemala it resulted in shrugged shoulders and the advice that I should be patient.
It did, in fact, return after several days, but the quality was horrible. This was, however, more to do with a bad set-up where I was staying rather than the standard of telecommunications as a whole. I was eventually saved by the extraordinary, better than first world, quality of Guatemala's 3G phone network. Phone tethering is a wonderful, wonderful thing. I was able to use my unlocked phone with a local sim card and, at a price that was bearable if not exactly cheap, had a decent internet connection. It even passed the Netflix streaming video test. Eventually I shifted to a USB dongle sold by one of the local carriers, which was even better since it also allowed me to access the 4G network.
My complete system is shown in the photo that heads this article. It consists of a Macbook Pro, small midi keyboard, iPad (essentially used as a replacement for printing stuff out), my ageing iPhone 4, an external hard drive and, also visible, the 3/4G dongle. With this mobile office I was able, quite easily, to write these blogs, conduct interviews, write musical arrangements and complete a commission for a Christmas carol. It was also liberating being free from a wired internet connection; I could take my laptop anywhere, even to the middle of a field, and continue to work. In fact, as I write this I am on a bus from Querétaro in Mexico to the airport, having rounded off my time in Guatemala with another visit to my friends here.
There are pro and cons to this kind of lifestyle if you've ever considered it, especially if you are a composer:
Pros:
• Nothing inspires like travelling; you expose yourself to so many new experiences. I've collected a fair few ideas for pieces, even if the Christmas carol I wrote could hardly be called Guatemalan.
• If you earn money over the internet in pounds, dollars or euros, when you convert that into a currency like the Guatemalan quetzal, you are going to have a lot more spending power. I eventually rented a house for four months. It was probably the most expensive part of the country and cost me less than £300 per month. That included a cleaner.
• You certainly appreciate how little you need. I've got a garage full of possessions at home. I didn't miss a single thing. With an iPad, Netflix, BBC iPlayer and a VPN account you can feel at home anywhere. Not that that's entirely the point. You need to mix with the natives too.
• The sheer freedom that you feel. There is something wildly exotic about working in an unusual location, even if that means on a bus or at an airport.
Cons:
• There's no doubt it is isolating. Guatemala has no contemporary music scene that I could discern (unlike Mexico, for example). I couldn't see it as a permanent way of living. Sooner or later you need to come back to renew your contacts. And, with the best will in the world, you are putting yourself at a disadvantage compared to composers who are always in the right place at the right time.
• Of course not everyone can just up-sticks. If you have a family or other commitments things are rather more complicated.
• If you are squeamish about things going wrong – medically, travel-wise or in terms of being a target for criminals – then maybe it's not for you. Having said that, I find that disasters lead to the most interesting experiences. I once had my camper van broken into on a three-month tour of Spain. My laptop was stolen and there was quite a bit of damage to the vehicle. This, however, set off a chain of events that led to me making friends with a lovely family in the Basque country, one of the richest and rewarding cultural experiences I've had.
• If you're contemplating trying to remain as a composer and move around very frequently, e.g. as a backpacker, I think this would be very difficult. My attitude is to go somewhere interesting but stay there for a long time. 'Slow travel' as they say. That way you can live normally, exploring your surroundings at a leisurely pace.
Despite my reservations, composing and long-term travel can work. If you have ever thought of doing the same and have the means, the opportunity and, in my case, a very understanding boss then you should forget your fear and go for it. It has been one of the most extraordinarily rewarding periods of my life. After a suitable pause I shall be heading out again. I haven't even returned and I am dreaming of exotic new destinations.
0 comments | Post Comment
This is normally when I moan about December, the month without contemporary music. This year, however, there are quite a few things going on.
Chief amongst these is Spitalfields Music's Winter Festival, which runs from 5th–16th December. Specifically contemporary music events can be viewed here. Highlights include a late-night performance of Tavener's Lament for Jerusalem on 11th; a programme of new works by Jerzy Kornowicz, Carl Bergstrom-Nielsen, Regin Petersen and Aleksandra Gryka that all use visual scores on 12th; the London première of Gérard Pesson's Bitume and world première of Sam Hayden's Transience given by Quatuour Diotima on 14th; and a new work by Edward Wickham and Christopher Fox that also incorporates music by Isaac, JS Bach and Webern on 15th. Throughout the festival there is a sound installation by Gawain Hewitt that will be taking place simultaneously in London and Dhaka, Bangladesh, transforming the sounds of the cities into music.
Perhaps reflecting the time of year, there is also plenty of more accessible contemporary music on offer. On 11th December the LSO dedicates an evening to the music of film composer Alexandre Desplat, including from the films Harry Potter and the Deathly Hallows, The King's Speech, Girl with a Pearl Earring and The Grand Budapest Hotel. There are two adaptations of Lewis Carroll's Alice's Adventure's in Wonderland on offer. Joby Talbot's rather wonderful version at Covent Garden and a newer one by Helen Woods, which will run from 17th–20th, at St. David's Hall, Cardiff. On 20th December in Brighton, pianist Johan de Cock, will present a recital of Christmas works by Bach, Mendelssohn, Bartók, Liszt and Tchaikovsky as well as original compositions by Frederick Stocken, Stephan Beneking, and Trevor du Buisson. The London Concert Orchestra will also be touring popular film music scores by John Williams, with venues including the Barbican on 27th and Symphony Hall, Birmingham on 28th.
There's a good sprinkling of more challenging fare too. ENO's staging of John Adams' The Gospel According to the Other Mary, begins on 21st November but runs until 5th of the following month. At Wigmore Hall there are works by Michael Berkeley and Patrick John Jones; Mark-Anthony Turnage and Peter Maxwell Davies; and Pēteris Vasks on 3rd, 4th and 9th respectively. The UK première of James St. Luke Passion takes place at Birmingham Symphony Hall on 4th with the CBSO Symphony Orchestra, Choir and Youth Chorus, conducted by the composer. On 5th the London Sinfonietta celebrate the 80th birthday of Harrison Birtwistle with The Message for trumpet, clarinet and side drum and two new additions to his duet series (world premières). The composer will also be present to talk about his work. On 10th the London Sinfonietta also present five new film and music works by emerging composers at the British Film Institute.
Outside the UK, on 1st December Ensemble Kontrapunke will play perform works by Wolfgang Seierl, Tanja Brüggemann-Stepien, Ming Wang, Friedrich Cerha and Roman Pawollek at the Musikverein on 1st. At the Concertgebouw on 8th Twan Huys, Lavinia Meijer and Arthur Theunissen perform works by Philip Glass and Nico Muhly; on 12th there is music by Ives, Debussy, Dutilleux and Messiaen as well as the Netherlands première of Brewaeys' Zesde Symphonie. In the States there is a once-only performance of Tobias Picker's Fantastic Mr. Fox with Odyssey Opera, Boston Modern Orchestra Project and Boston Children's Chorus at Jordan Hall, Boston on 7th. Meanwhile Jessica Meyer's 50 minute solo show Sounds of Being, which consists of her pieces for viola and electronics, comes to NYC's Cell Theatre on 15th.
0 comments | Post Comment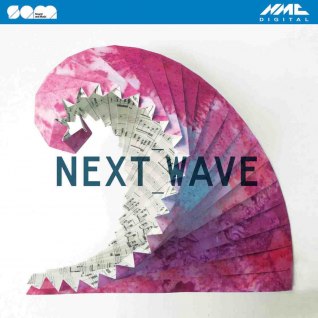 This month marks the release of NMC's Next Wave disk, now available for preorder. Next Wave is a joint project with Sound and Music that has commissioned new pieces from 12 young UK composers studying in higher education. The works will be performed at the Huddersfield Contemporary Music Festival on 27th November, where a panel chaired by SaM Chief Executive Susanna Eastburn will also discuss ways composers can record and distribute their work. You can learn more about each of the composers featured on the Next Wave disk at the NMC blog.
DG's Max Richter Berlin by Overnight with remixes by CFCF, Efdemin, Lorna Dune and Tom Adams is a sad sign of the label's attitude to contemporary music. I've got nothing against Max Richter, having enjoyed, for example, his imaginative reinterpretation of Vivaldi's The Four Seasons. The cynical side of me, however, can see how his music is attractive to such an profit-aware label as DG. It is stylistically unchallenging, easy listening contemporary music. In some ways, that's fine by me – marketable music doesn't make it bad music. I draw the line, however, at taking one of the slightest of Richter's compositions, his one-and-a-half minute solo violin piece Berlin by Overnight, and making it the subject of four much longer reinterpretations, or, as we are forced to call them these days, 'remixes'. You would barely be aware from listening to these reinterpretations that they are by four different people; we are treated to the same ragbag of effects in every one of them: an underlying perpetuum mobile drawn from the original piece, no harmonic movement whatever, piling on of futile counterpoints and the addition of dance beats. It is an exercise in pointlessness that left me depressed and angry.
On a more positive note, Bridge Records has just released Poul Ruders' Nightshade Trilogy, a work that was written over 17 years and, in the composer's words, 'a collection of compositions that evoke for me an almost Gothic association with pale moonlight, tombstones [,] crypts and the elusive shadows deep inside an ancient forest at the deep of night'. Ruders is a composer of pluralistic range, quite capable of writing exuberantly accessible music, as, for example, in his Concerto in Pieces – a kind of homage to Britten's Young Person's Guide to the Orchestra. Here, however, there is little by way of stylistic compromise. The result is compellingly: there is an ever-present sense of structural integrity, harmonic connectedness and textural control, the music itself darkly and luxuriously broods or works its way into episodes of terrifying violence. The contrast with the aforementioned album is stark indeed.
There are three interesting new chamber music disks worth considering on Nimbus: John Psathas's Corybas and other works played by the New Zealand Chamber soloists; Christopher Wright's Four String Quartets played by the Fejes Quartet; and Augusa Read Thomas's Music for Strings, a selection of her works performed entirely by young musicians. There are two very welcome releases on their Lyrita label: the first consists of cello concertos by John Joubert, Robert Simpson and Christopher Wright played by the BBC National Orchestra of Wales; the second of seven works by Geoffrey Bush with the Northern Chamber Orchestra and cellist Raphael Wallfisch. There is also an album of twelve improvisations by pianist Geoff Eales.
Ukranian music features strongly on Naxos. There is the release, over three disks, of all five symphonies by Boris Lyatoshinsky, a figure often considered to be the father of contemporary Ukrainian music. There is also the opportunity to trace his influence on the subsequent generation in a new album of music by Yevehen Stankovych, consisting of symphonies 1, 2 and 4. From the US, finally, Can You Hear God Crying? by Hannibal Lukumbe is a 'spritatorio' that explores the themes surrounding African slavery through the combination of jazz, gospel and chamber music.
0 comments | Post Comment
Christian Morris talks to Marina Khorhova, an up-and-coming Russian composer known for her interest in advanced compositional techniques.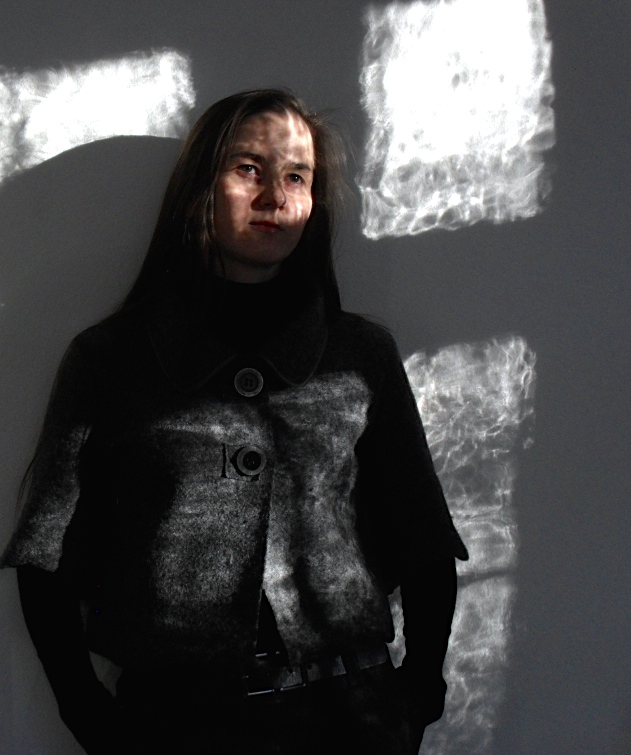 Marina Khorkova
Tell us something about your background.

I was born in Russia but have been in Europe since 2008, first in Switzerland and from 2009 in Germany. In 2008 I received a scholarship from the Paul Sacher Foundation to work on Helmut Lachenman, hence my move to Switzerland. Then I won a DAAD scholarship and moved to Germany, where I studies in the MHS Stuttgart as a composer in the soloist class for 3½ years. It was an important change that had a strong impact on several aspects of my work.


How did you start composing?

When I was seven I started to compose some short songs, even attempting to write them down. While studying in college as a pianist (1996-2000) I often freely improvised at the piano, though often I found it difficult to crystalize my ideas in notation. At the Moscow Tchaikovsky Conservatory from 2000 to 2005 and later as an aspirant composer and doctoral candidate of music theory I began to work more professionally and regularly on my compositions.

What was your first success as a composer?

In 2002 I won a competition between composers from Moscow and Paris Conservatory. My piece Music for Seven Instruments was brilliantly performed in 2002 by Parisian musicians at the festival Quinte et Plus. It was led by Hadady Laszlo, a fantastic oboist from Ensemble Intercontemporain.
>>Click here to read the full interview

0 comments | Post Comment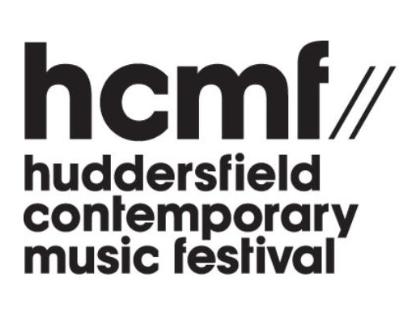 I mentioned Wien Modern in my last concert roundup, though it barely qualified to be included, since most of its concerts fall in November. If you are lucky enough to be in Vienna from the end of October I urge you to take a look at the festival website. There's much on offer: 12 concerts that include music from composer-in-residence Georg Friedrich Haas, world premières aplenty, symposiums and films. There are up to five events per day, so there is the opportunity to immerse yourself in the festivities or, alternatively, pick and choose.
There always seems to be a music festival at Lucerne and in November it is the turn of Lucerne Festival at the Piano. Whilst there is a wide range of core repertoire on offer, especially Beethoven, contemporary music does not, sadly, get much of a look in. Two of the pianists play their own works: Vestard Shimkus his Dreamscapes Nine Etudes for Piano on 26th and Marc-André Hamelin his Variations on a Theme of Paganini on 30th. There is also an offstage Jazz festival at various hotels in Lucerne from 25th – 30th.
In the UK, the Huddersfield Contemporary Music Festival, runs from 21st – 30th November. This year's composer in residence is James Dillon, with two major premières: Stabat Mater Dolorosa for the London Sinfonietta and BBC Singers and Physis I & II on Saturday 29 November played by the BBC Scottish Symphony Orchestra. There will be a 40th anniversary tribute to the Arditti Quartet, celebrated with the world première of a new work for them by Marco Stroppa, and the opening concert will mark the 80th birthday of Christian Wolff, which will include his works 37 Haiku, For Six or Seven Players and the UK première of Trust. There are also new works from Larry Goves, Alexander Schubert and Pedro Álvarez.
Away from the festival scene there are some noteworthy premières in November. Sally Beamish's Equal Voices, based on poetry by Andrew Motion, receives its first performance at the Barbican on 2nd; there are world premières of four audio-visual collaborations given by Ensemble Matisse at Kings Place, Kings Cross on 3rd; the UK première of Alexander Goehr's …between the Lines on 8th; Miriam Mackie's new work reflecting life in the last war Still in this World on 9th; Michael Finnissy's Remembrance Day, a major new work for baritone, choir and orchestra on wartime texts by Henry Lamont Simpson on 16th; and the chance to hear eight works for obbligato instrument and ensemble by talented teenage composers as part of a BBC SO Inspire project at Maida Vale on 23rd. Two opera events also not to be missed: the world stage première of John Adams' The Gospel According to the Other Mary with performances from 21st November until 5th December; and Music Theatre Wales's tour of Philip Glass's The Trial, with performances in Oxford, Basingstoke, Cardiff, Mold and Birmingham.
0 comments | Post Comment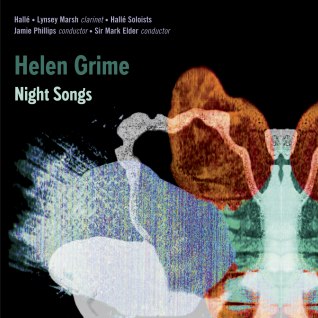 Quite a range – stylistically, I mean – in October's CD offerings. On NMC there are new disks by Charlotte Bray and Helen Grime, among the most gifted younger-generation composers in the UK right now. I mentioned Grime's disk in the last roundup, but it has now been fully released and is available on Spotify as well as all the normal places. Bray's disk, which takes its name from her 2012 BBC Proms commission At the Speed of Stillness, will be released on 20th October. The sound worlds of the two composers are not dissimilar: modernist in outlook but with a nod to tonal procedures; bright, trebly textures.
For a complete contrast, head over to Signum Records and have a look at Will Todd's new disk: Lux et Veritas. Todd's music is unabashedly tonal, his most obvious model being that of John Rutter. Some will find it a little saccharine, but it is well-crafted and illustrates a more general point: that whatever 'old' classical music you are attracted to, there is a contemporary composer that you will probably enjoy too. There are 14 works in all, drawn together by the sentiments expressed in the disk's title. Nigel Short conducts the English Chamber Orchestra and Tenebrae with James Sherlock on the organ and piano.
Two stalwarts whose styles need no introduction: Colin Matthews and Maxwell Davies. Matthews' powerful work No Man's Land, 'a dialogue between two dead soldiers whose corpses are strung up on the barbed wire of no man's land' lends its name to the title of a new disk on Nimbus Records. It is accompanied by Aftertones (1999-2000), a half-hour setting for choir, soprano solo and orchestra of words by Edmund Blunden; and Crossing the Alps, an unpublished work for seven-part choir and organ. Maxwell Davies's Symphony No. 10 Alla ricera Borromini, much of which was written whilst recovering in hospital from serious illness, is now available through Hyperion with the LSO conducted by Antonio Pappano.
On Naxos there are two new disks in the Canadian Classics series. The first consists of neglected works for cello and piano by Jean Coulthard, John Weinzweig, Alberto Guerrero, Violet Archer and Jean Coulthard; the second of chamber works for strings by Jacques Hetu. The Villiers Quartet have released the world première recording of Robert Still's String Quartets 1–4. These works cover a wide range of his evolving composition style, including later dalliances with atonality, and would therefore be a good starting place to get to know this neglected British twentieth century figure. Also on Naxos is Portuguese composer Antonio Pinho Vargas' Requiem paired with his 2002 choral-orchestral work Judas.
David Ellis' new album on Divine Arts, finally, contains his concert works Diversions, September Threnody, Celebration and Solus, recorded at different times by various Manchester orchestras. His music is described as 'the best tradition of modern-approachable-impressionistic, post-Romantic if one needs a label'. There is a short extract on the website for you to make up your own mind.
Spotify Links (where available):
Hallé – Helen Grime: Night Songs
Tenebrae – Will Todd: Lux Et Veritas - Music for Peace and Reflection
London Symphony Orchestra – Sir Peter Maxwell Davies: Symphony No. 10
Halle Choir – Colin Matthews: No Man's Land
0 comments | Post Comment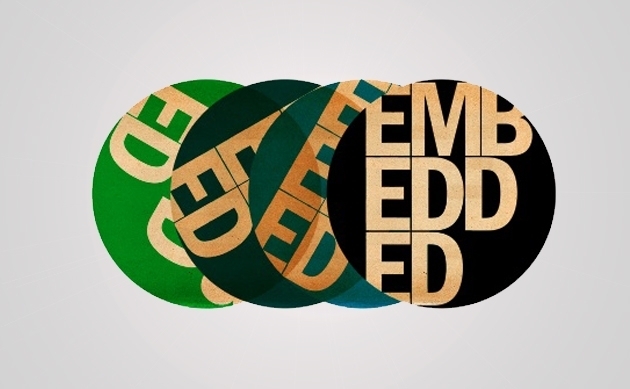 For those in the UK, Sound and Music have just published a couple of Embedded opportunities, the deadlines for both being fairly close (15th and 21st October). Embedded is the organisation's artist development programme and has, over the last few years, helped many composers to launch successful careers.
The first is an opportunity for two composers to spend a year in residence at club inégales with the Institute of Composing. A flavour of what the club is about can be found here.The chosen composers will contribute to the running of club inégales, curate their own events with the house ensemble and compose for and direct the ensemble in a work or works of their own.
The second is a c.18 month residency with Hampshire Music Service, again open to two composers. This will give the successful applicants the opportunity to devise and deliver creative music-making with schools and a range of groups within the remit of the service.
With both opportunities there will be expenses for travel and accommodation, a bursary of £2,000 and a budget for developing work.
For more than one hundred other opportunities from round the world, don't forget to visit the Composition, Jobs and Opportunities page on C:T. Full access requires a subscription.
0 comments | Post Comment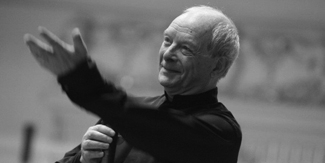 Though especially associated with early music, I cannot let today pass without lamenting the loss of Christopher Hogwood, one of our finest conductors.

For me he was the man who taught me the difference between a good and a bad performance. Specifically, I remember, at a fairly tender age, returning a recording of Mozart's C Minor Mass to a shop because the cassette had a nasty click on it. I had to stump up some extra cash for a different version, which, if I'm honest, I bought because I liked the cover. It was Hogwood's electric performance with Winchester Cathedral Choir, a superlative cast of soloists and the Academy of Ancient Music. It didn't sound to me like the same piece. It was so alive. This awoke in me both a sense of discernment between interpretations of the same work and also a passion for historically informed performance in general. In this passion, he was always the first conductor I sought out.

His association with early music wasn't, however, the complete picture; he was a great supporter of contemporary music too. This extended both to commissions – by composers such as John Tavener, David Bedford and John Woolrich – and to innovative programming of more established twentieth century repertoire: Tippett with Corelli, Schoenberg and Handel, Webern with Bach. Not the tokenism which one too often feels when the obligatory modern work is sandwiched between Mozart and Beethoven, but a real passion to draw connections, to educate and demystify.

Bass and frequent collaborator David Thomas described his artistic philosophy yesterday: 'He always said I want the music to speak for itself because it can, it's good enough, it will'. None of the hubris of the conductor as interpreter, just an honest desire to reveal the composer's deepest intentions. What composer, contemporary or otherwise, could want more?

0 comments | Post Comment

Archive
1 | ... | 14 | 15 |

16

| 17 | 18 | ... | 37 |