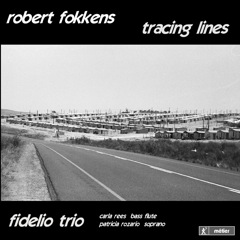 Many composers are inspired by their roots, some so much so it would be hard to imagine how their music would sound if they had been born elsewhere. South African Robert Fokkens is one such composer. His new disc of chamber music on Métier is everywhere infused with the spirit of his home country – its division and diversity, its language, its native music, even its wildlife. These aspects are manifested in a variety of ways: in elements of structure, melodic and tonal procedures and programmatic components. Fokkens is also, however, keenly aware of his antecedents in the Western classical tradition, and these play their part here too.
One of the most seminal influences on his style is that of South African Xhosa bow music. A number of the works on the disc, for example, make use of a type of rhythmic-melodic cycling common to this type of indigenous music. Sometimes this is presented with great restraint and economy, as in Ingwe from Mammals of Southern Africa. Sometimes these small ideas are made to bounce off each other whilst being worked up with joyful skill, as in the exuberant movement Mob of Meerkats from the same work. Microtones also appear, for example in the opening movement of Tracing Lines (which also contains a similar kind of rhythmic-melodic cycling), mainly for expressive inflection. There is also the extensive use of string harmonics, which Fokkens partly traces to the use Xhosa bow music makes of partials to create melody. The result is a musical surface full of capricious interest. Even when lines are comparatively simple, as in the agonised second moving of Tracing Lines, for example, there is often a harmonic aura that renders the simplest ideas otherworldly and strange. There is never a hint of banality.
It would, of course, be possible to attribute at least some of these stylistics traits to other acknowledged Western classical influences: cycling rhythmic cells, for example, might just as easily derive from Stravinsky or minimalism. Fokkens feels these types of dichotomies keenly, the question of identity being an important theme to him. What, for example, does it mean to be a white, classically trained composer, in predominantly black South Africa? What does it mean to be a South African working, as he is now, in Europe? This sense of schism works itself directly into the music. Irreconcilable Truths, for example, pits sections of violent stabbing chords, sul ponts and high-octane anguish against a simple ticking passage that again recalls Xhosa bow music. The two forces compete until the latter is expanded into a long and lovely coda. This musical duality, common in many of the works in the programme, never feels forced. It also has the side benefit of providing the listener with strong structural markers whilst never tiring the ear with too much of one thing or the other.
Also helpful is the economy with which Fokkens builds his structures. Inyoko Etshanini ('Snake in the Grass') pits high string harmonics against a bass flute, the two engaging in a simple but eerie dialogue. The interaction is subtle, gradual and very satisfying. Fokkens also extracts considerable traction out of seemingly unpromising musical ideas. Nine Solitudes, a set of studies for solo piano, for example, is built into a substantial and exciting whole out of a series of simple two-note chords.
Fokkens' sense of his roots is most on display in the final piece in the programme, a moving setting for soprano and piano of David Diop's poem Africa. As a South African abroad, Fokkens' attraction to such a work should come as no surprise – the poem's deep affinity for the continent is overlaid with a sense of isolation from it, though, if anything, the feeling of separation makes the connection even more potent. Beginning in incantatory fashion the music builds powerfully as the words describe the torment of a continent with 'beautiful black blood spilt in the fields'. The ending is poignant; the last line, 'The bitter taste of freedom', an acknowledgement that emancipation brings its own difficulties and challenges. It is set separately and with great poise, a fittingly questioning end to a highly rewarding programme of music.
0 comments | Post Comment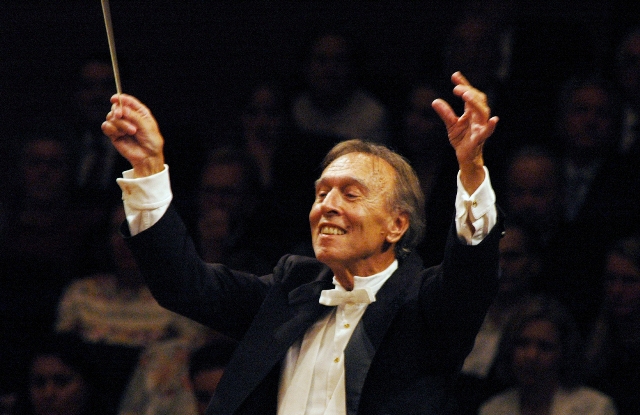 It was with great sadness that I learnt of Claudio Abbado's death on Monday. He is perhaps best known for being appointed as chief conductor of the Berlin Philharmonic following Herbert von Karajan's retirement and then sudden death in 1989. Abbado was, however, a much more passionate advocate of contemporary music than his notorious predecessor, whose occasional forays felt like tokenism when set alongside his vast discography of core works. Before expanding the Berlin Philharmonic repertoire, Abbado had also set up Wien Modern specifically to present key works of the twentieth century. Under his direction it has become one of the great European music festivals. It might also be speculated that the more open-minded approach of Abbado prepared the Berliners for the even more radical Simon Rattle.
From his recorded legacy I pick two treasured albums, neither, incidentally, with the Berlin Philharmonic: his emotionally charged recording of Mahler's Symphony No. 7 with the Chicago Symphony Orchestra; and Kammersymphonie Nr. 1 by Schoenberg, Autoritratto nella note by Sciarrino, and 6 Bagatellen and Dopplekonzert by Ligeti with the Chamber Orchestra of Europe. The transitional musical vocabulary in the Schoenberg is, in particular, brilliantly shaped.
0 comments | Post Comment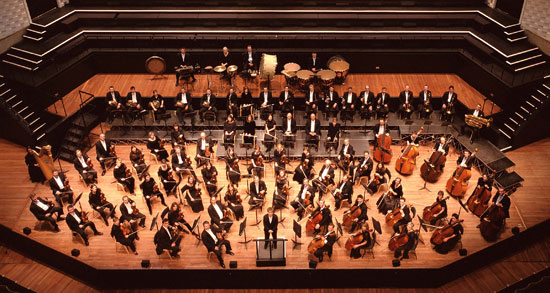 Using their extensive concert database, the people at Bachtrack have put together a fascinating analysis of classical concerts during 2013. Unlike CT, their listings do not concentrate on contemporary music so, using their data, it is possible to perform a crude assessment of the state of contemporary classical music as compared to classical music in general.
Most remarkable has been the extent of the 2013 Britten 100th birthday celebrations; internationally the composer was the fourth-most performed during the year (and the most performed in the UK), above such big beasts as Schubert and Brahms. Only Mozart, Beethoven and Bach did better. Perhaps surprisingly, given it is one of his more difficult and expensive works to mount, the most performed of his oeuvre was the War Requiem. Two other anniversary composers also did quite well: Poulenc climbed a little to 30th place, whilst Lutosławski moved from 79th in 2012 to 48th in 2013.
Hearteningly, a high proportion of music performed in 2013 is relatively recent. The graph at the bottom of their infographic shows concerts and operas divided by historical period. In all parts of the world surveyed, twentieth and contemporary music make a hefty proportion of total works performed, even if music by more recent composers makes up a much smaller fraction of this total. Of performances of music by living composers Arvo Pärt comes highest at 38, James Macmillan second at 45 (he is highest in the UK) and John Williams third at 77. More disheartening is the extent to which composition is still dominated by men. The highest entry for a female living composer is Judith Bingham at 202, followed by Unsuk Chin and Kaija Saariaho. The situation, incidentally, is not much better for conductors, with only Marin Alsop breaking into the top 100.
Most people would identify Britten as being at the softer end of twentieth-century music and would say that his popularity tells us something about enduring musical tastes: that, like the Queen (as Maxwell Davies cheekily revealed), most concertgoers have a hard time with dissonance. It is confirmed not only by the popularity of Pärt, Macmillan and John Williams in the Bachtrack listing, but also by my much less scientific analysis of CT's 2013 concert listings where Britten is, again, the clear winner, with Steve Reich second, Stravinsky third and John Adams fourth.
In all this, however, I think that there are signs that audience tastes have matured. In my own experience as a listener one is, in the first instance, drawn to works are closest to the tonal music we tend to experience as children. When I first heard Britten's War Requiem aged 14 I thought it was the most astonishing racket after Mozart's K.626. Gradually my ears accustomed and I am now shocked by very little, even if I am occasionally bored or outraged by bad contemporary music. Audiences appear to be going through the same process. They still favour, and probably always will, music that still retains some kind of pitch centre and melodic line, but are nevertheless becoming more adventurous in their tastes – after all, there is plenty that does challenge in Britten, Stravinsky, Macmillan, Reich, Adams and even, away from the big Hollywood tunes, John Williams.
One last thing that came out of digging around CT's 2013 concert listings was the sheer volume of living composers, some 450, who had music performed during the year. CT, just like Backtrack, does not pretend to be definitive, so this must represent a tiny proportion of all of those active in the world. That is heartening indeed. It is, of course, for audiences to provide the sifting that will ultimately decide the fate of all of these composers. That they have this year welcomed a twentieth century figure – Britten – above such old warhorses as Brahms and Schubert is a great encouragement to those of us stalking around the periphery (wrongly) believing that no one needs New Music.
0 comments | Post Comment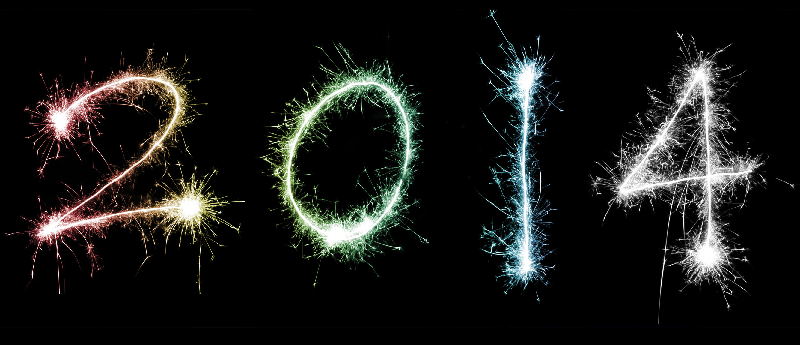 Christmas, for me, has been a time for reflection, for planning ahead and hatching plans for the year to come: compose more, travel more, get on with a planned writing project. New Year is the time, apparently, to turn these thoughts into resolutions. I don't think composers need New Year resolutions, however: they need lifelong resolution. To continue to do what we do in the face of public indifference and, frequently, lack of financial security takes courage and resolve. Sometimes the most talented of our number lack these characteristics and get sucked into other professions, where one can make a living at the cost of abandoning one's dreams. We should all, however, make space for dreaming and cold-aired, clear-thinking January is the time to put these dreams into action, with planning and application.
If you're lacking inspiration, perhaps have a look round CT's composition and opportunities pages and resolve to enter a competition or two. Why not read some interviews with composers or listen to some showcase works by CT members? Finally, why not plan a visit to a concert or festival, either by visiting the concerts page or even, for the really forward thinking, by taking a look at this, CT's preview of the big events to look forward to in 2014?
Whatever your plans for 2014, may yours be a successful and, verily, a Happy New Year!
January
Full summary available here.
February
2nd World première of Peter Maxwell Davies's Symphony No. 10. Barbican, London.
7th Studio Concert: Knussen conducts Henze. BBC Maida Vale Stuidios, London.
7th-10th Peninsular Arts Contemporary Music Festival. Including computer and chamber music and the installation Light Entropy by David Strang. Held at Plymouth University.
15th Total Immersion Day with Scottish composer Thea Musgrave. Barbican, London.
22nd George Lewis world première of Memex, with works by Frith, Lewis and Mitchell. BBCSSO, Candleriggs, Glasgow.
23rd-3rd/4 A new production of Hans Werner Henze's opera Boulevard Solitude. WNO, various venues.
23rd Event exploring Param Vir's Sarod Concerto. BCMG, CBSO Centre, Birmingham.
March
2nd Premières of Run, Turn II, Song, Play, 
Sound I, Sound II and Company by Pelle Gudmundsen-Holmgreen. London Sinfonietta, Purcell Room, London.
4th-8th Hèctor Parra's opera world première Te craindre en ton absence. Théâtre des Bouffes du Nord, Paris.
8th Total Immersion: Villa-Lobos. A celebration of the music of Villa-Lobos, an iconoclast whose raw, zestful music gave expression to a vibrant new polyglot culture. BBCSO and friends. Barbican, London.
12th London première of Simon Steen-Anderson's Black Box Music plus works by Rune Glerup, Christian Winter Christensen and Nicolai Worssae. London Sinfonietta, Queen Elizabeth Hall.
25th Composition: Wales. A day of workshops followed by premières of composers working in Wales. BBCNOW. BBC Hoddinott Hall, Cardiff Bay.
April
2nd-19th/4 Thomas Adès's opera Powder Her Face. London Coliseum.
5th John McCabe's Fire at Durilgai, Sir Harrison Birtwistle's Endless Parade with BBC Philharmonic. Bridgewater Hall, Manchester.
5th-13th Lucerne Festival at Easter. Lucerne, Switzerland.
8th and 11th Oliver Knussen BCMG in Washington concerts. Includes world première of Mark Neikrug's Piano Trio. BCMG, US Library of Congress, Washington.
23rd Michael Nyman Band performing various works by the composer. Queen's Hall, Edinburgh.
24th Eclectica at the Barbican. Music by Arvo Pärt and a UK première from Dhafer Youssef. LSO conducted by Kristjan Järvi.
26th James McCarthy world première of Codebreaker, based on the story of Alan Turing. Barbican, London.
May
3rd-3rd/6 World première run of Julian Anderson's opera Thebans. ENO, London Coliseum.
8th-17th Vale of Glamorgan Festival. In 2014 the festival remembers John Tavener, hosts a choral drama from Tarik O'Regan, and welcome back Ensemble MidtVest. Various venues in South Wales.
12th-3/6 Prague Spring International Music Festival.
16th, 20th ,25th 29th and 30th Birtwistle's 80th birthday celebrations including: Gawain, Earth Dances, a study afternoon, a BCMG concert, Yan Tan Tethera and The Fields of Sorrow. Barbican, London.
24th-26th/7 A new production of Schoenberg's Moses and Aron. WNO, various venues.
June
13th-29rd Aldeburgh Festival. Britten's pacifist opera Owen Wingrave in a new production directed by Neil Bartlett. Recitals from Ian Bostridge and Thomas Adès, Richard Goode, Mark Padmore. Featured composer Tristan Murail.
Snape Maltings, Aldeburgh.
20th-26th St Magnus International Festival. Orkney Islands, Scotland. 2014 programme available in April.
27th- 31st/7 Munich Opera Festival. Nationaltheater and other venues in Munich.
July
4th-17th Soundscape. Festival of new music with composer in residence Rand Steiger. Maccagno, Italian Alps.
11th-27st Buxton Festival. A marriage of opera, books and music, including some by contemporary composers.
5th-31st/8 Schleswig-Holstein Musik Festival. As yet not much information available on the website. Various venues, Schleswig-Holstein, Germany.
18th-13th/9 BBC Proms. Programme not currently available, but there will be guaranteed premières aplenty. Booking opens on 17th May 2014. Royal Albert Hall, London.
28th-9th/8 High Score Festival. Contemporary music festival and classes. Pavia, Italy.
Also in July (dates not yet available):
'Aix en Provence Festival. Some information available here. As yet, no contemporary music has been announced, but this might change.
Tête à Tête Opera Festival. Rightly described as 'our most imaginative opera laboratory', the festival focuses entirely on new music.
August
3rd-9th Sound and Music Summer School. The Sound and Music Summer School is the only UK residential course of its kind for young composers (aged 14-18). Purcell School of Music.
8th-31st Edinburgh International Festival. Programme not yet available, but there is usually a goodly selection of new music.
21st-26th Presteigne Festival. Artistic innovation, musical discovery and, of course, new works in the Welsh Marches. Presteigne, Powys.
September
10th-20th Olso Contemporary Music Festival. 2014 is the 200th anniversary of the Norwegien Constitution, and under the theme "Nation", the festival will focus on how a local musical identity is expressed in the context of an international, digital world.
6th-3rd/10 Beethovenfest. Some concerts available to view with the full programme available in the spring.
Also in September (date not yet available):
Warsaw International Festival of Contemporary Music. Still showing 2012 programme. Warsaw, Poland.
October
All dates not yet available:
Festival Internacional de Música Contemporánea de Tres Cantos. Contemporary music festival in Madrid, Spain.
Sound. North East Scotland's Festival of New Music. Various venues.
Wien Modern. Festival that focuses on contemporary music. Still showing 2013 programme. Vienna, Austria.
November
16th-24th Lucerne Festival at the Piano. Some details already available, though, as yet, not much focus on contemporary piano repertoire. Lucerne, Switzerland.
0 comments | Post Comment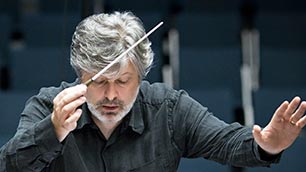 It's already time to start looking ahead to see what the New Year holds in store for contemporary music. I will do a full preview of 2014 nearer the time, but in the meantime here are some of the best concerts and events to take place in January.
UK highlights include the first performance of Larry Groves' The Rules by the National Youth Orchestra on January 5th at the Barbican; Juan Maria Solare's Fénix with the CBSO in Birmingham on 10th; Kevin Volans' Symphony Daar Kom die Alibama and James Macmillan's Tuireadh with the Scottish Chamber Orchestra at the Queen's Hall, Edinburgh on 23rd; and works by Ruth Crawford Seeger, Christopher Trapani, Brian Ferneyhough, Julian Anderson and Horatio Radulescu performed by the Jack Quartet at Wigmore Hall also on 23rd. There are also a number of themed events: a Hear and Now James Macmillan Concert at City Halls, Glasgow on 11th; a five year anniversary concert at Hoddinott Hall, where there is the rare chance to hear several pieces by the venue's namesake Alun Hoddinott; an 'Eastern Vigil' concert on 22nd given by the Estonian Philharmonic Chamber Choir, who will sing works by Arvo Pärt, Cyrillus Kreek, Vasyl Barvinski and Nikolai Kedrov; and a concert of contemporary Danish music at Hoddinott Hall, Cardiff with BBCNOW on 28th. Also of interest is a welcome revival of David Alden's 2009 production of Britten's Peter Grimes, which begins its new run on 31st January at the London Coliseum.
There are several workshop-based events that will provide practical advice and inspiration to composers. The first is the LSO Soundhub Showcase on 11th January at Jerwood Hall, London. The event will provide the opportunity to meet five of the composers in the second year of Soundhub membership as they introduce a series of new chamber works written for members of the LSO. In a similar vein, on 21st at Studio 7 at the RNCM, there will be the chance to see behind the scenes as the works of ten contemporary composers – studying at the RNCM, Chetham's Schools of Music and Salford University – are rehearsed, discussed and developed in a workshop with Camerata musicians overseen by Tansy Davies. On 28th at St. Paul's Knightsbridge the BBC Singers in collaboration with Choir and Organ magazine will hold a Writing for Choirs workshop. Conductor Matthew Hamilton and composer Gabriel Jackson will give tips and techniques on notation, score-layout, vocal ranges, text-setting and choral techniques, whilst the BBC Singers will contribute their practical experience and expertise.
In the Salle Pleyel, France on 8th January Anne-Sophie Le Rol, Glen Rouxel and Suzana Bartal will play Sonata pour deux violons and Toccata pour piano solo by Eric Tanguy; also at the Salle Pleyel on 19th there will be a world première of a new work by Alberto Colla given by Orchestre National d'Île-de-France; the Boston Modern Orchestra will give premières by Rakowski, Ueno and Ruehr at Jordon Hall on 17th; whilst in the Concertgebouw, Amsterdam on 25th harpist Gwyneth Wentink will play works by Mensingh, Pärt, Snoel, Schlomowitz, Cymatical and Simeon ten Holt. Always interested in politics, an opera production that caught my attention was Sebastian Rivas's Aliados, which Nixon in China-like examines the interaction of two world leaders, in this case Margaret Thatcher and Augusto Pinochet. Events are during the time that Pinochet was arrested in the UK and Thatcher lent him her unreserved support. The production takes place in the Théâtre de St-Quentin-en-Yvelines in Paris starting on 31st.
0 comments | Post Comment
There are three projects on NMC to discover this month. The first is a continuation of their Sinfonietta Shorts venture, which debuted in 2008 as a celebration of the ensemble's 40th birthday. The project has returned with five new bite-sized recordings of contemporary music: Axeman by Anna Meredith, es by Dai Fujikura, Little Duo by Jonathan Harvey, Duet 3 by Harrison Birtwistle and Parable by Mark Bowden. There is also a series of videos with players performers and, in the case of Jonathan Harvey, whose work was one of his last, an interview with Andrew Burke, the chief executive of the London Sinfonietta.
The Digital Discoveries project draws on the vast library of twentieth century and contemporary music held at the British Music Collection. The aim is to make hard to find music more widely available, both unfamiliar works by big name composers and those by less well-known figures that deserve to be rediscovered. Those represented include (out of 28 in total): Richard Ayres, Joe Cutler, Sam Hayden, Graham Fitkin, Tansy Davies, Luke Stoneham, Laurence Crane, Joseph Phibbs, Paul Whitty, Michael Zev Gordon, Geoff Hannan, Richard Baker, Katharine Norman, Andrew Toovey and Gabriel Jackson. The complete set is available for £35 or individual volumes may be purchased for £5.99 (mp3) and £6.99 (FLAC).
Finally, NMC mark the end of Britten's centenary year in terrific fashion: with a double-disc set of unrecorded and largely forgotten music by the composer. The focus is on works written by Britten in America and on his association with Auden and Isherwood. Whilst this is largely the music of a jobbing composer rather than the towering figure that Britten later became, there is no doubting its effervescent quality. There is knowing pastiche everywhere – blues, cabaret songs, Hollywood schmaltz, Bach chorales – a reminder of the many influences that Britten absorbed in forging his mature style. Some of the works also serve as moving mementos of troubled times, especially, for example, An American in England, six programmes about wartime conditions in England. Britten probably viewed some of the music on these disks as, in some respects, disposable. However, even such obvious pastiches as the songs Roman Wall Blues and Where Do We Go from Here? stay with you long after listening. We should be grateful indeed to NMC for unearthing them after all these years.
Other releases
Into the Ravine on Signum Records contains works written for the Carducci Quartet and premièred at the Presteigne Festival: Michael Berkeley's Oboe Quintet, Into the Ravine; John McCabe's String Quartet No. 7, Summer Eves and Adrian Williams' String Quartet No. 4. Naxos marks the death of John Tavener with a new recording of Pratirūpa in its version for piano and string orchestra, performed by Ralph van Raat with the Netherlands Radio Chamber Philharmonic. There are also new recordings of Seven Beauties Ballet Suite and The Path of Thunder by Shostakovich's pupil Kara Karayev; Symphony Elixir and Songs of Love and Solitude by Keith Burstein; Sinfonia en Negro, Double Concerto and Columbus by Leonardo Balada and Piano Quintet Mei, Lan, Zhu, Ju and other works by Gao Ping.
0 comments | Post Comment

There are a few contemporary music treats to enjoy before the classical music world dissolves into a frenzy of yuletide bonhomie.
On Friday 6th December there is the London première of Georg Frederick Haas's In Vain, described by Simon Rattle, no less, as 'An astonishing work of art that has become a cult wherever it is played. One of the first great masterpieces of the C21st.' Falling on at the end of the Southbank's year-long The Rest is Noise celebration, the London Sinfonietta will hold a 'Festival in a Day' on 8th. There will be twelve premières, including works by Edmund Finnis, Francisco Coll, Rebecca Saunders and Simon Steen-Anderson. On 12th December in City Halls, Glasgow, the BBC Scottish Symphony Orchestra will perform John Adams's City Noir, a symphony of Los Angeles inspired by classic movies and scored for large orchestra.
Perhaps inspired by the time of year, there are several concerts of more accessible contemporary music. There is iconic film music on 1st December in a 60th birthday tribute concert to Patrick Doyle, whose scores include Hamlet, Henry V, Harry Potter and the Goblet of Fire and Eragon. There will also be the world première of his score for Jack Ryan. The BBC National Orchestra of Wales's concert Americana on 2nd December includes works by Copland and Bernstein. The latter's West Side Story – Symphonic Dances also concludes a programme of Barber and Gershwin given by the BBC Symphony Orchestra at BBC Maida Vale on 6th December.
At the Musikverein, Vienna on 2nd December Ensemble Kontrapunkte present a programme that consists of music by Norbert Sterk, Judith Unterpertinger, Manuela Kere, Shih, Gernot Wolfgang and, the composer whose disc I reviewed in my previous post, Gerhard Schedl. On 8th December, Merkin Concert Hall in New York City will host pianist Aleck Karis presenting a concert dedicated to late works of the iconoclastic composer Morton Feldman. These are coupled with two pieces by Stefan Wolpe and Anton Webern's Piano Variations. On 9th December, finally, at IRCAM, Paris, Tedi Papavrami (violin), François-Frédéric Guy (piano) and Xavier Phillips (cello) will play two works by Marc Monnet – Trio No. 3 and Imaginary Travel – framed by performances of Liszt's Pensées des Morts and Bartók's Sonata for Solo Violin.
0 comments | Post Comment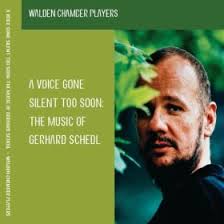 The Boston-based Walden Chamber Players have just released a tribute to Austrian composer Gerhard Schedl. It's title, A Voice Gone Too Soon, is a reference to his tragic death aged 43: he shot himself in woods near his house in Eppstein after suffering a long period of depression.
The knowledge of Schedl's end makes experiencing his haunting music all the more poignant. It often moves at slow tempi, with passages of expressive gentleness being juxtaposed with sudden outbursts that feel bitter or sardonic. His music also sings; there is a strong emphasis on achingly melancholic melody. These traits may or may not be related to Schedl's difficulties in life, it is impossible to say. What is much more certain is that each of the four chamber works on offer here—a duet, two trios and a piano quintet—show exquisite craftsmanship. Schedl's expert instrumental writing, his judgement of balance and effect, do not falter throughout the programme.
Happily, the searching qualities of the music are married to structural discipline, perhaps reflecting the composer's Austro-German lineage; he admitted, for example, to be strongly influenced by Bach. Whilst tonality is not, per se, an organising force, there is the use of pivot notes to ground the texture and even to reference, at a level of remove, tonality. This is most apparent at the end of the String Trio where a pitch centre set up at the opening of the work and a surface motive unite in what feels like an echo of a traditional cadence. A Due makes use of similar devices as well as cyclic recurrence of musical material (the opening of the last movement, for example, references the beginning of the work). A Tre is based on a single motive, used throughout. In five movements the shape is less traditional than those used in the other works, though, in some respects, the two Adagio movements, separated by one marked Moderato, feel as if they might have been conceived as one and later separated. In any case the resulting structure is satisfyingly balanced.
Most poignant of all is the final work of the programme A Cinque. It ends with an Adagio of harrowing beauty, a simple descending idea on the piano set alongside ethereal interjections from the clarinet, violin, viola and cello. Eventually the piano figure seems to win over the other instruments and the music draws to an agonising but serene close. It is draining to listen to this and at once to think of the tragedy of Schedl's end.
The Walden Chamber Players have done us a great service in recording this marvellous music, more so because they are both alive to its every nuance and completely in command of its exacting technical requirements. The recording is clean, immediate and well-balanced. Recommended.
The rest of this month's releases
Naxos have released a new recording of early Benjamin Britten Chamber music with Matthew Jones on Viola and Violin and Annabel Thwaite on Piano. With the exception of his Lachrymae: Reflections on a Song of Dowland, all were written in the period between 1925 and 1937, three—Two Pieces for Violin and Piano; Etude, for Solo Viola; and Valse in B major (written at the age of just twelve)—being world première recordings. The Maxwell Davies series continues with the composer conducting the Scottish Chamber Orchestra in performances of his Strathclyde Concertos Nos. 7 (for double bass) and 8 (for bassoon) and A Spell for Green Corn, written to celebrate both the composer's 60th and the SCO's 21st birthdays. There is a recording of Philip Glass's Concerto Fantasy for Two Timpanists in a transcription for wind ensemble, paired with the world première recording of Mohammed Fairouz's Symphony No. 4 In the Shadow of No Towers. The University of Kansas Wind Ensemble under Paul W. Popiel perform both works. Finally on Naxos, and in time for Christmas, is a disc of carols by the ever-popular Bob Chilcott, performed by Commotio under Matthew Berry.
Around the turn of the month, NMC will launch 8 volumes of music garnered from the 2004-2008 Contemporary Voices scheme. You can read about this forthcoming project on their website. More details in a future post. They will also soon release both an audio CD and DVD of Elliott Carter's 103rd Birthday Concert held in December 2011 in New York City. Preview extracts can be heard here.
0 comments | Post Comment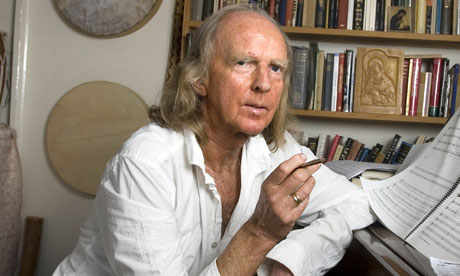 John Tavener, who died yesterday aged 69, was one of contemporary music's most remarkable figures: his ability, especially, to write works that connected with ordinary people was unsurpassed in the contemporary music world. Whilst to many this was a source of suspicion – the term 'holy minimalist', often applied to him by critics, was not one of endearment – there is little doubting that his was a distinct musical voice.
Born in 1944, Tavener began composing at Highgate School. Even at this time religion was a vital inspiration–one of his earliest compositions, written at the age of 15, was a setting of John Donne's Holy Sonnets Spit in my face you Jewes. After studying with Lennox Berkeley at the Royal Academy, he rose to prominence with his cantata The Whale, premiered in 1969 by the London Sinfonietta in their inaugural concert. On attending the first performance, the Guardian critic Meirion Bowen remarked of the 24-year old composer: 'to my mind, John Tavener is the discovery of the year. An extraordinarily gifted and imaginative composer.' The work, especially because of its association with the Beatles (who were persuaded to release it on their Apple record label), led to Tavener becoming something of a cult figure in swinging sixties London.
Bowen had also wryly observed that Tavener was 'one of the most colourful sights on the concert platform.' Tavener's distinctive looks – the tall wiry frame that lent him an aspect of ethereal delicacy – proved to be an outward sign of internal problems; he was a lifelong sufferer of a cardio-vascular condition known as Marfan Syndrome. His awareness of this in the 70s perhaps gave greater urgency to his spiritual searching. This was initially manifested in an interest in Catholic mysticism. His Ultimos Ritos (1972), for example, sets quotations from the Crucifixus of Bach's B Minor Mass against poetry of St. John of the Cross, even the disposition of the forces – the choir is arranged in the form of a cross – reinforcing the religious message. There was also a large-scale opera, Thérèse, which examined the life of the French Saint, who died at the age of 24 in excruciating pain following a loss of faith. By the time of the work's first performance in 1979, however, Tavener had already converted to the Russian Orthodox Church.
The mid to late 70s had proved to be a difficult period for the composer. The early success of The Whale had initially led to an ongoing relationship with Apple with the release of his Celtic Requiem and Nomine Jesu. However, during much of the latter period his music had lain unrecorded. His personal life too had been unhappy; he was badly affected by the failure of his brief marriage in 1974 to the Greek dancer Victoria Maragopoulou. Neither did the 1980s start auspiciously. In 1980, at the age of 36, he suffered a stroke that was to mark an intensification of his health problems. Creatively, however, this period saw the emergence of his mature compositional voice, resulting in a number of works remarkable for both their intense spirituality and their penetration into popular culture.
His 1982 setting of the Blake poem The Lamb, which contrasted mirrored intervals and simple harmonisations, won wide popularity and is probably his most frequently performed work. Subsequent compositions – Ikon of Light (1983), Orthodox Vigil Service (1984) and Panikhida (1986) – continued this trend, but it was The Protecting Veil (1988) that marked his re-emergence in mainstream popular culture. The recording of the work, a large-scale Maryan devotion for cello and string orchestra, quickly became a best-seller. Around this time the media increasingly portrayed him as a kind of spiritual guru, often photographed in quasi-religious dress and with Orthodox religious paraphernalia. It was an image that did little to win over his critics, and was something he later regretted, remarking: 'They used to come with props and dress me up and I let it go. But I find it a bit offensive now, because those pictures suggest a cheap easy spirituality when it was actually hard. I feel I should have shut up about Orthodoxy and just got on with it.'
Tavener's international popularity intensified in 1997 with the performance of his Song for Athene (1993) at the funeral of Diana, Princess of Wales. There were also, however, more substantial projects in preparation. The Veil of the Temple (2002), for example, is a work of both cosmic length and sustained simplicity, the performance lasting seven hours. His Requiem (2007), at a more terse 30 minutes, is a moving multi-faith exploration of the theme of death. The work also, sadly, marked a sudden decline in the composer's health. He suffered two heart attacks in 2007-8 and was unable to compose for several years.
One senses that the road to recovery was more than physical for the composer – that it had also led to a reappraisal in other areas. Partly this was expressed in regrets as to how his religiosity had been marketed to the detriment of his music. It is also significant that his illness had led him back to classical works that he had long eschewed. Of this potential new direction he said: 'what I am writing is scaling down. It's more intimate, more personal, much of it addressed to my family. Religion has become a more interior process.' In one of his last interviews, cruelly billed as a 70th birthday tribute, he was full of plans for the future. Sadly, these will never be fulfilled. We are left, however, with a remarkable creative life to ponder and, not least, a canon of works that prove that contemporary music can connect with ordinary people in the most vital way.
0 comments | Post Comment

Time to enjoy 2013's last gasp of contemporary concerting before the festive season kicks in…

November sees the climax of the Britten centenary celebrations, with his birthday falling on 22nd of the month. There is much to enjoy.

Glyndebourne is touring his most ascetic of operas, The Rape of Lucretia, with performances in Woking (31st October) Norwich (8th November), Canterbury (15th), Milton Keynes (22nd) and Plymouth (6th). There will also be a semi-staged performance of Albert Herring on 23rd at the Barbican. Other substantial works include his Sinfonia da Requiem in Cardiff on 1st and in Nottingham on 20th; two performance of his War Requiem, one in the Albert Hall, London to mark Remembrance Day on 10th, the other in Usher Hall, Edinburgh on 15th; and his charming children's opera Noye's Fludde in Glasgow on 17th. As well as the aforementioned Albert Herring, his birthday weekend will be marked with several events: a Britten centenary concert of vocal works at Symphony Hall, Birmingham (22nd); a come-and-sing performance of Friday Afternoons at Jerwood Hall, London; and a centenary family concert at Snape Maltings on 23rd.

Amidst the Britten celebrations, there are also a number of concerts featuring the works of living composers. There is a day devoted to the music of Julian Anderson at Wigmore Hall, London and a concert of music for organ and electronics in Colchester on 2nd; the world première of Peter Maxwell Davies' Ebb in Edinburgh with the the Scottish Chamber Orchestra in Edinburgh on 9th; two concerts of premières or recently-written music music in London on14th, one at The Forge, the other at BBC Maida Vale; Georg Freidrich Haas's in vain at Huddersfield Town Hall on 16th; a concert devoted to American music at Hoddinott Hall, Cardiff on 19th; and Andrew Smith's Norwegian Requiem at LSO St. Luke's, London on 26th.

Outside the Europe there is the opportunity to hear Louis Andriessen's Mysteriën on 3rd in Amsterdam; music by Johannes Maria Staud, Bernd Richard Deutsch and Peter Eötvös on 15th in Vienna; and a Wolfgand Rihm world première also in the city. Both of these last two feature as part of the Wien Modern festival which began last month but runs until 15th of November. Further details of the remaining concerts can be found here.

EDIT: Fool that I am, I missed one of the most important contemporary music events in this roundup. Happily, there's still time to organise your visit to the Huddersfiled Contemporary Music Festival, which runs from Friday 15th to Sunday 24th November. Full details are available here.

0 comments | Post Comment

Archive
1 | ... | 12 | 13 |

14

| 15 | 16 | ... | 32 |