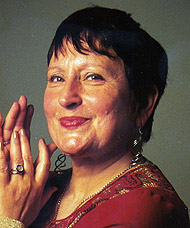 An email today From Tete a Tete:
We are still welcoming submissions from composers for Jane's Contemporary Clinic on 18th August, where the wonderful Jane Manning will spend an hour sight-reading and discussing experiments in vocal writing with MD James Young.
Details on how to take part at http://www.tete-a-tete.org.uk/janes-contemporary-clinic/ .
0 comments | Post Comment
Concert centres hosting summer festivals are alive with activity this month. Others, such as Wigmore Hall (here's their August itinerary, which you can compare with a normal month, here), are taking a holiday break.
I mentioned ten festivals at the beginning of July, five of which – the BBC Proms, Schlesswig Holstein, Bregenz, Salzburg and La Roque D'Anthéron – continue into August and in some cases beyond. They are all, therefore, worth looking into again. There are also several other festivals that begin in August:

Tête à Tête, the only opera festival in the world that consists entirely of new works, gets going tomorrow. Each evening at the Festival typically features three longer pieces and a couple of shorter works. There is also the chance to go to free 'Lite Bite' unticketed concerts where works of up-and-coming composers are featured. This year these are: Matt Rogers' Recurrent, Will Handysides' Of My Daughter's Prayer, John Webb's Cat-Astrophe and – a much-respected Cardiff colleague of mine – Fleur de Bray's Long Lankin.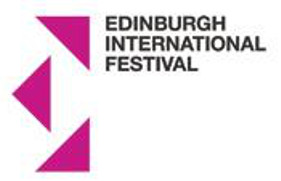 The Edinburgh Festival (9th August–1st August) offers a wide range of cultural events, as well as some concerts that feature new music. On 10th August, for example, there is the chance to hear the BBC Scottish Symphony Orchestra perform Varèse's Intégrales Amériques and Berio's Sinfonia. Philip Glass will also be present at the Festival, performing in a tribute to the work of the great Beat Generation poet Allen Ginsberg on 13th. A summary of all the concerts in the festival is available here.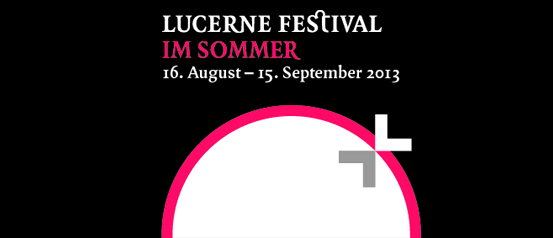 Taking inspiration from the 100th anniversary of Stravinsky's Le Sacre du Primptemps, the Lucerne Summer Festival's (16th August–15th September) theme is 'Revolution'. The focus will be on composers, new and old, who initiated radical innovation and whose music responded to political, social and cultural revolutions. Composers include Schoenberg, Shotakovich, Nono, Lachermann, Stravinsky and Israeli composer-in-residence Chaya Czernowin.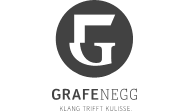 Whilst the beautiful venue at Grafenegg, Austria, offers concerts throughout the summer, it also has its own festival, which this year runs from 16th August–8th September. Of chief interest to readers here is a number of performances of music by Australian composer Brett Dean, who will also be in-residence. Works of his on offer include: Testament, Amphitheatre and Komorav's Fall for orchestra and his Concerto for Viola and Orchestra. On 18th August there will also be the chance to see Dean interact with young composers in the final part of a workshop project. The festival programme can be found here.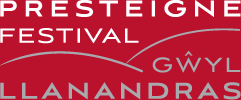 The Presteigne Festival runs from 21st – 27th August on the Powys/Herefordshire border. There will be the chance to hear Britten's Curlew River played in a double-bill with a new three-act chamber opera by Sally Beamish based upon the biblical story of Hagar and Abraham. Gabriel Jackson is composer-in-residence and will be represented by a number of chamber and choral works, a new piece for string quartet and another chance to hear his Piano Concerto, commissioned by the Festival a few years ago. There will also be premières from Thomas Hyde, David Matthews and Robert Peate.
0 comments | Post Comment
Today, I have been trying to think of pieces of music that might be appropriate for the celebration of a royal baby. The Cunning Little Vixen, perhaps, with its story of birth and renewal. The only other opera with a baby that comes to mind – also by Janáček – is Jenůfa, but not even an ardent republican would find a story about infanticide very appropriate. There must be others. Perhaps Wills and Kate should commission a new work from a living composer. That would be a challenging brief.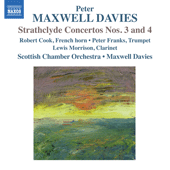 July CD Roundup
Chandos continues to celebrate the Britten centenary with a new disc featuring Howard Shelly performing his Concerto for Piano and Tasmin Little the Concerto for Violin accompanied by the BBC Philharmonic under Edward Gardner. The Piano Concerto is of particular interest since it also includes a recording of the original third movement of the work before it was revised in 1945. A search for Peter Maxwell Davies at Naxos now reveals three pages of albums that are dedicated to or contain his music, many conducted by the composer himself. This important work continues this month with a new recording of his Strathclyde Concertos Nos. 3 and 4 with Robert Cook (French horn), Peter Franks (trumpet), Lewis Morrison (clarinet) accompanied by the Scottish Chamber Orchestra under the baton of the composer. Also on Naxos is a recording of Salvador Brotons Symphony No. 5, Oboe Concerto and 4 Pieces with the Orquesta Simfònica de Balears conducted by the composer. There are, finally, two more complete editions this month. The first, released by DG, features the music of Messiaen and comes in on 32 CDs for the modest price of £82.83 (Amazon). The second, not strictly relevant here but catching my eye nevertheless, is the release of the already extant Teldec Complete Bach Edition in a new format: a 32GB USB stick. You can pick this up for a paltry £136.20 at Amazon. Take my money…

Embedded
Sound and Music are currently running calls for three Embedded projects. The deadline – 30th July – is fast approaching. The first is from The Opera Group, who are offering the opportunity for two composers to spend 18 months in residence with them. You don't have to have had any experience of writing opera to apply. The second is from the Somerset House Trust. The successful applicant will be given the chance create works in response to the 'unique spaces' in the building. Finally, the University of Huddersfield is offering the opportunity for a composer to create one or more new works that engage with objects in the British Music Collection. More details are available on the Sound and Music website.
The BBC Proms – Looking Ahead
A heads up for interesting concerts at the BBC Proms over the last few days of July. Thursday 25th sees the world première of John McCabe's Joybox in a concert of works inspired by or written for dance. McCabe's music can be colourful and very direct when he's in the mood (as, for example, in his Les martinet noirs), so I've feeling we'll be in for a treat. Monday 29th sees the UK première of Colin Matthews' mercurial Turning Point, a work actually written some seven years ago – it is curious that it has taken so long to make its way to our shores. For something different on the same day, check out Naturally 7's late night Prom. I freely admit they are not my cup of tea, but their R&B a capella beatboxing is, nevertheless, highly engaging. The late night Prom on 31st also looks interesting, with performances of Frank Zappa's drolly counter-cultural The Adventures of Greggery Peccary, a performance of Nancarrow's Study for Player Piano No. 7 and the UK première of Philip Glass's Symphony No. 10.
0 comments | Post Comment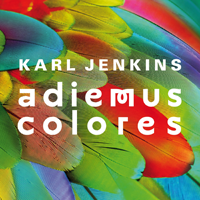 It's fashionable to knock Karl Jenkins. Some might say that it is even inappropriate for me to blog here about him. The truth is, however, that his music provokes valid questions about the place of contemporary music in our society. He is one of the few living composers who make a living out of writing concert music away from the support structures of arts bodies. For that alone he should demand respect.
In the world of record labels successful music equals commercial music. Measuring the worth of a piece of music is not, however, as simple as this, as we all know. A piece of music may only be readily understood and enjoyed by a few people, but that does not mean it is not good music. But, in my opinion, neither should pleasing a vocal claque by being esoteric be seen as a sign of success either. I'm not going to open up the distinctly tricky subject of 'high' versus 'low' art here. That's a subject for university lecture theatres and learned tomes on musical philosophy (try Roger Scruton's excellent Understanding Music for example). Jenkins himself is rather pleasingly open-minded on the issue of style: '"I firmly believe that the future of music lies in a plurality of styles, each composer and each listener true to themselves and to the music that moves them; that expresses our emotions and the world we live in today." That presupposes a rejection of schools of composition, prescribed and proscribed methods of writing. Whilst such schools have undoubtedly created great art they also have had the unfortunate side effect of side-lining composers who didn't fit in with their manifestos. Think of Boulez's rejection of almost anyone who didn't agree with him. Ultimately we are left with the music, which must be judged in its own right.
I like some of Jenkins' music. It's not at all ironic that this most commercial of composers spent much of his early life composing commercials. This gives him an enormous facility for connecting with listeners quickly and directly. I would go so far as to say that if you are unmoved by listening to his extraordinarily catchy Adiemus then probably music is not for you. It gets under your skin. It is music that sets out to provoke an immediate and physical response. It succeeds. In this way it's not much different from, say, the opening Responsorium from Monteverdi's Vespers. You won't find many commentators on high art knock that particular work. The problems, for me, set in when he attempts to write works of greater emotional depth.
The simplicity of the opening of the Monteverdi is, of course, the prelude to a work of extraordinary depth and compositional mastery. When Jenkins tries to tackle something similar, things tend to descend into pastiche and cloying sentimentality. His The Armed Man: A Mass for Peace is a classic example of this. Given his subject matter, his opening treatment of the old tune L'homme armé is embarrassingly anodyne and compositionally not very imaginative. There is a successful pastiche of Palestrina in the Kyrie, but it feels stylistically wrong alongside everything else, not least the inexplicable Muslim call to prayer that precedes it (David Fanshawe was much better at incorporating this sort of thing). It goes on like this. Not strictly part of the work, the album of the Mass ends with a setting of Laurence Binyon's For the Fallen, a frighteningly saccharine work full of snippets of the Last Post and a voice over of the second stanza of the poem.
Given all this I was quite glad this month to see Jenkins return to his Adiemus project with the disc Adiemus Colores. As Jenkins himself has described it, it is kind of Adiemus meets Latin America. Jenkins' fascination with the area comes through Afro-Cuban jazz, the music of Antônio Carlos Jobin and Àstor Piazzolla and his involvement with jazz-fusion band Nucleus. As a Welshman he is also drawn to this part of the world by the historical curiosity of there being a Welsh-speaking settlement in Patagonia, Argentina. Each section of the thirteen-movement work is named after a colour, the music abstractly reflecting that colour. The music itself is full of Latin American pastiche: curling and moody trumpet solos, smoochy strings, throaty vocals and, of course, Latin rhythms. This is no bad thing; the style helps to draw the whole thing together. Jenkins also injects it with plenty of toe-tapping energy. There's nothing that quite approaches the goose bump-inducing original Adiemus track, but what we're left with is perfectly attractive well-made music. It doesn't challenge but it certainly entertains.
Jenkins makes much of being true to oneself as a composer. Compared to the mishmash that was The Armed Man he achieves this here. He should, perhaps, remember this next time he embarks on one of his more profound utterances.
0 comments | Post Comment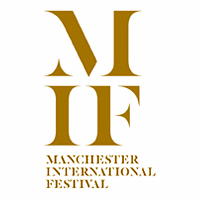 Manchester International Festival 4–21st July
The biennial festival consists of dance, theatre, panel discussions and even an urban farm project. There are also some contemporary music events including, on 7th July, an evening of new and rarely performed work by John Tavener. The full brochure is available here and there is also a handy page on the festival website where you can see a list of events for which tickets are still available.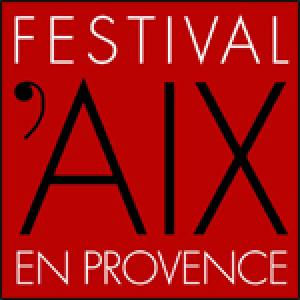 Festival 'Aix en Provence 4th–27th July
This year's festival in Aix-en-Provence, Southern France, includes the world première of Vasco Mendonça's opera The House Taken Over on 6th, 8th, 11th, 13th, 16th and 17th July, a concert of contemporary music on 13th July and other concerts that include music by Schulhoff, Bartók, Ligeti and Janáček.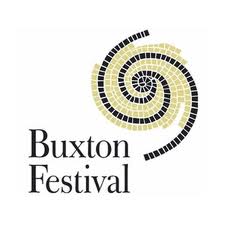 Buxton Festival 5th–21st July
Billed as 'A happy marriage of opera, music and books', the festival includes performances of Sacred and Profane, The Prodigal Son and The Burning Fiery Furnace by Britten and The Killing Flower by Salvatore Sciarrino and Eight Songs for a Mad King by Peter Maxwell Davies. The full brochure is available here, with a quick summary, including current ticket availability, here.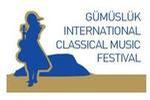 Gümüslük International Classical Music Festival 5th July–7th September
Heading further afield, the Gümüslük Festival near Bodrum in Turkey holds intermittent concerts throughout the summer months. A summary is available here with a link to more detailed information at the bottom of the page. Contemporary comopsers represented include Philip Glass, Pekka Pohjola, Pat Metheny and Györgi Ligeti.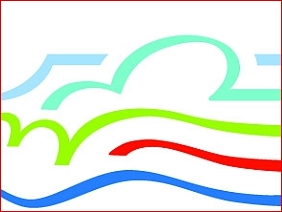 Schleswig-Holstein Musik Festival 6th July – 25th August
Held in Northern Germany, this festival totals 118 concerts, including three in the countryside and a children's music festival. The programme is not very easy to search by composer, but some digging around has revealed music by Heino Eller, Erikki-Sven Tüür, Peteris Vasks, Tönu Körvits, Sofia Gubaidulina, Henri Bourtayre, Wilhelm Kaiser-Lindemann and Veljo Tormis. If you are in the area or planning a trip there it is well worth investigating further.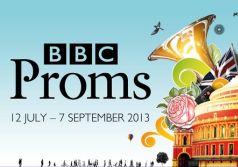 BBC Proms 12th July–7th September
This year's Proms features commissions for Julian Anderson, Diana Burrell, Anna Clyne, Edward Cowie, Tansy Davies, David Matthews, John McCabe and John Woolwich while the world premiere of Tom Adès's Totentanz is given by the BBC Symphony Orchestra on 17th July. The first night opener will be the first performance of Julian Anderson's Harmony. A full list of composers can be found here.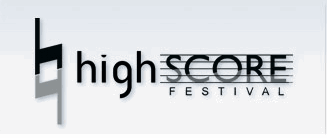 highSCORE Contemporary Music Festival and Master Classes 15th–27th July
The highSCORE Festival in Pavia, Northern Italy offers a venue for emerging composers to develop their craft and to promote it to audiences. There are some major figures attending, including guests of honour Louis Andriessen and Martin Bresnik. Frustratingly, the concerts link seems currently only to lead to a gallery of photos. You can contact the artistic director Giovanni Albini, however, on this email address: artdir@highscorefestival.com.

Bregenzer Festspiele 17th July–18th August
The most notable contemporary music event this year is the world première of Ben Frost's music theatre adaptation of the late lamented Iain Banks' chilling The Wasp Factory. Set for three performers, string quartet and electronics to a text adapted by David Pountney, it takes place on 1st August.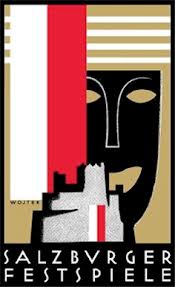 Salzburg Festival 19th July–1st September
The festival's wide-ranging programme of opera, drama and concert music can be viewed here. As well as finding works of interest embedded in concerts throughout, there are ten events, almost like a festival within a festival, labelled 'Salzburg Contemporary'. These include works by Tōru Takemitsu, Toshio Hosokawa, George Benjamin, Harrison Birtwistle, Isang Yun, Dai Fujikura, Maki Ishii and Friedrich Cerha.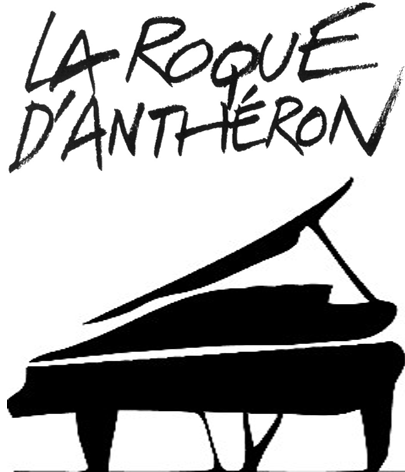 Festival International de Piano 20th July–20th August
The festival, held in La Roque d'Anthéron near Marseille in Southern France, is dedicated entirely to piano repertoire. Much of the programme concentrates on pre-twentieth century repertoire, but dig a little deeper and you will also find some Ligeti, Stravinsky and a Jazz concert on offer.
0 comments | Post Comment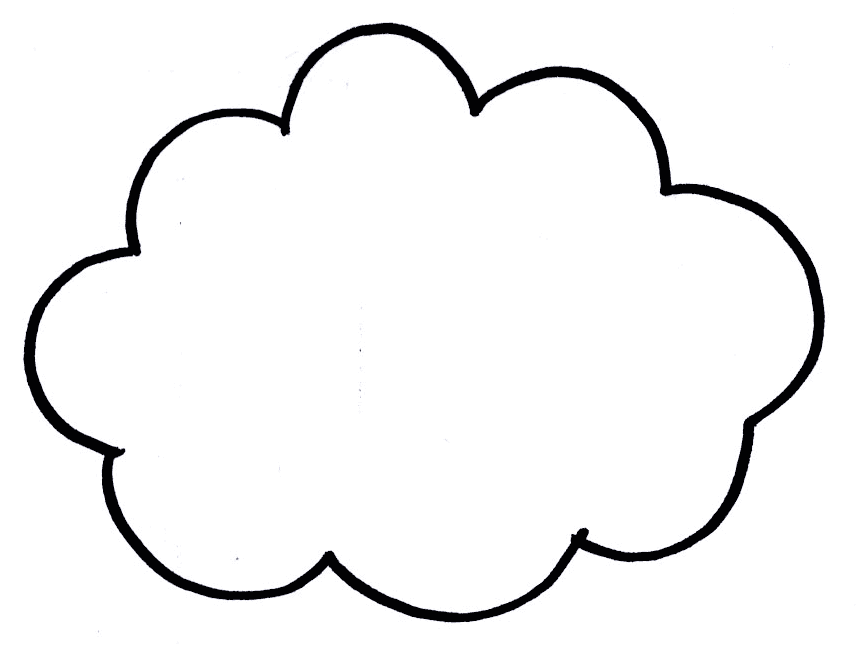 From my teens until my twenties I was an avid collector of CDs. A few of my friends in school were the same. Hardly a week would go by without one of us bringing in a new acquisition, usually from the mainstream classical repertoire. We would pore over every detail of the work and be witheringly critical of performances that failed to use 'authentic' performance practices. As my interest in contemporary music grew I later added many twentieth and twenty-first century works to my collection. I have some 300 CDs, neatly laid out on shelves in my living room. I hardly ever touch them.
CDs were consumers' first experience of purely digital music production. Only those marked with the holy trinity of DDD (digitally recorded, digitally mixed, digitally transferred) were good enough for me. I loved the shine of them, the quality of the sound and, of course, the music itself. Then, along came iTunes, Spotify and the rest of it. Downloads did away with my disks. My CDs gathered dust; it always seemed easier to look up a piece on Spotify, even if it was not quite the recording I would have bought. I never bothered ripping my CDs to iTunes because, as an iPhone user with a paltry 32GB, I could not have transferred all of my music onto it. This last few weeks, however, I have been breathing new life into my CD collection with Apple's iTunes Match.
iTunes Match has been around since the end of 2011. For £21.99 a year you can upload your entire music collection into the cloud. What is rather clever is that, when you rip a CD to iTunes on your computer, iTunes can work out what it is and, rather than uploading the entire CD, it identifies the album in the iTunes catalogue and makes it available across all of your devices. This also means that if you ripped a CD to a low bit rate file, perhaps to save hard drive space, iTunes can identify the album and make it available to you in the full 256 kbps from the cloud.
The service has come in for criticism and, I must admit, the process of ripping CDs, cleaning up the information and finding cover art is tedious (the program TuneUp, makes things rather easier, however). The process of matching is also not as smooth as it should be; I think more than half of my tracks have actually been manually uploaded. But once the music is in the cloud it is great. I can now listen to the hundreds of disks I lovingly collected wherever I am and without it using up valuable disk space. I am now reengaging with my CD library in a big way. Also, in case you think I am being typically Mac-centric, you can get similar services with Amazon Cloud Player and Google Play. If you're not sure which is for you, arstechnica.com have written a useful comparison of the three.
0 comments | Post Comment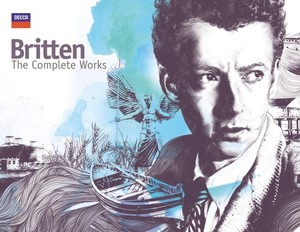 And so to this month's CD releases or digital downloads, whatever's your poison.
Decca doesn't appear to have made new recordings this month, but, based around its extensive catalogue of works by Britten, conducted by Britten, it has released the first ever complete survey of the composer's oeuvre to commemorate the 100th anniversary of his birth. The collection comes in at 65 CDs and also features films of the composer at work. It is available for £149.99 on Amazon which, given the outstanding pedigree of many of the recordings, is a bargain.
Hyperion has released a generous collection of choral works by James MacMillan. Central to the disk is his Tenebrae Responsories, a dramatic a capella work whose wide influences include the music of Renaissance masters such as Gesualdo and the chromatic language of Wagner. It is contrasted with more jubilant works, including Tu es Petrus, Summae Trinitati and Ecce sacerdos magnues, for which the choir is joined by London Brass. Also on Hyperion is a complete survey of Stravinsky's music for piano and orchestra. Whilst this only amounts to six pieces, it makes an interesting programme, taking in as it does such varied pieces as the Neoclassical Concerto for Piano and Wind Instruments (1923-4) and his much later rotationally serial Movements (1959).
Naxos, finally, have issued three new recital programmes. The first is an isoteric-sounding album of twentieth century Italian clarinet solos performed by Sergio Bosi. It contains works by Berio, Bettinelli, Bucchi, Dionisi and Gabucci. The second is of twenty-first century Spanish guitar works. The first of a projected series, it includes music by Brotons, Puerto, Morales-Caso, Cruz de Castro and Balada. Finally, there is a disk of Polish violin music, which includes Gorecki's Little Fantasia and Lutosławski's Recitativo et Arioso.
0 comments | Post Comment
As it celebrates it sixtieth anniversary Christian Morris talks to Artistic Director John Woolrich about the past, present and future of the Dartington International Summer School.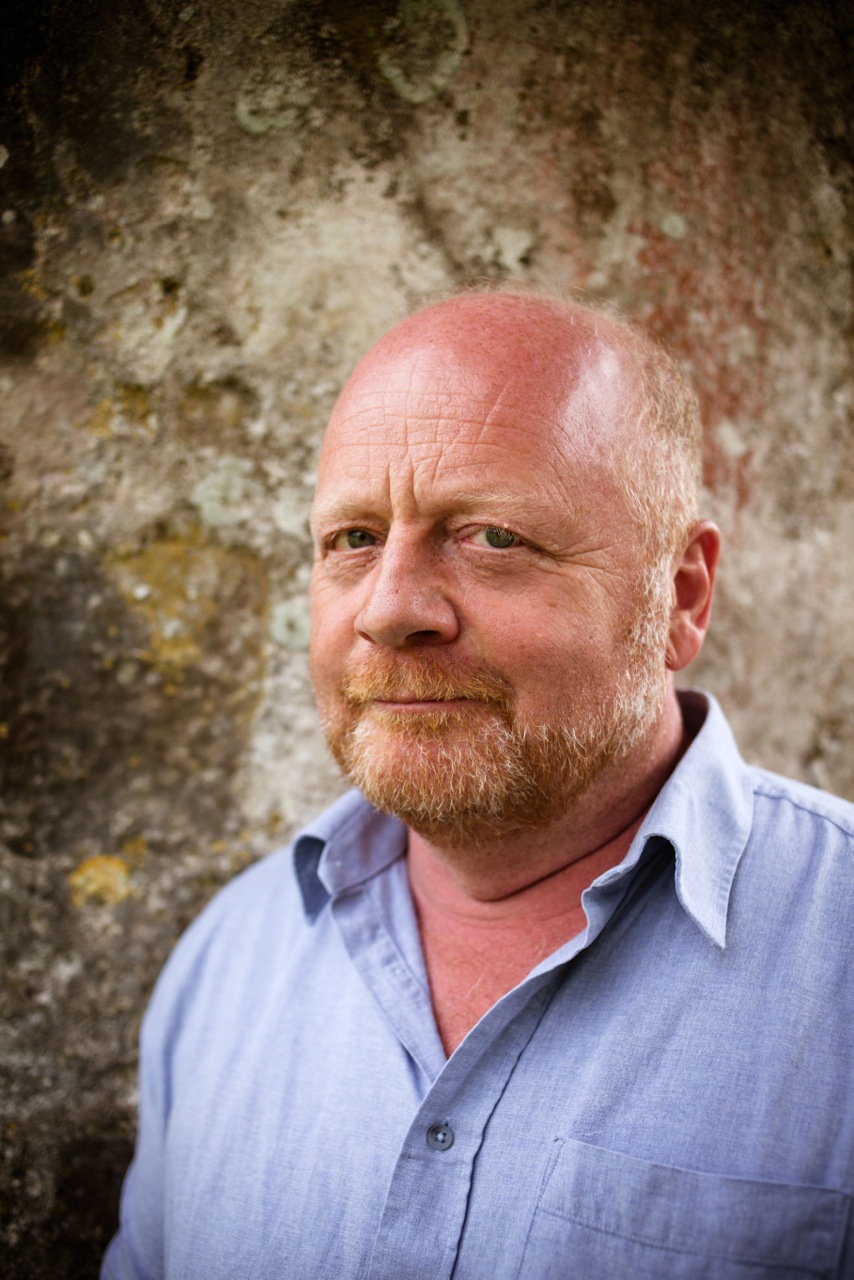 John Woolrich - photo by Kate Mount

Tell us a little about the history of the Summer School and especially how it came to be founded.

It started in the late 40s. It was part of the desire to get Britain moving again after the Second World War combined with other cultural factors such as the invention of the Arts Council. What happened was that Artur Schnabel, an Austrian pianist, was at the Edinburgh Festival - it may have been the first - and he said "Great. Britain's got a major international music festival, now what it needs is an international summer school where the audience can be helped to understand about music and you can have masterclasses and all of that kind of thing." He also said he knew the man who could run it, William Glock, who had been a pupil of Schnabel. Glock had been the Observer Music Critic and would go on to be the Controller of the Third Programme, Controller of the Proms and so forth. Glock started it at Bryanston public school, where he ran it for three or four years before moving to Dartington Hall.

At Dartington there was this extraordinary couple, an American called Dorothy Elmhirst, who was fantastically wealthy and her husband Leonard, who was English. They were interested in experimentation in agriculture and education in the arts so it was the perfect home for a summer school. The idea was to get some of the greatest names from Europe and America to Britain because Britain, because of the War, had been isolated. It was to try to open up connections. So very quickly Glock got people like Hindemith, Enescu and Menuhin to teach in this place in remote Devon. Glock ran the Summer School into the late seventies, for 25 or 26 years. He got incredible people to come: in three or four years in the sixties, for example, Barenboim, Brendel and Ashkenazy came to Dartington and Fischer-Dieskau gave his first concert in Britain there. The composition teachers were extraordinary too: he got everyone except Messiaen and Boulez. And Stravinsky came in 1957. So at a time when you wouldn't have got within 15 feet of Stravinsky in New York or Los Angeles you could have a cup of tea with him in Devon. He was there for two weeks. Berio, Maderna and Nono taught for three consecutive years in the early sixties. And so on. The unique thing that Glock invented was the mixture of amateurs and extraordinary students such as, for example, Tom Adès.
>> Click here to read the rest of the interview

0 comments | Post Comment

The 66th Aldeburgh Festival runs from 7th–23rd June. It celebrates the composer's 100th birthday year with performances of Peter Grimes in the location that inspired it and The Church Parables in their original venue; an insight into Aldeburgh's Friday Afternoons singing project highlighting Britten's work with children and amateurs; and an inspired by Britten series showcasing the influence of the composer through 20 commissions across different musical genres and art-forms. Composers whose works are to receive premières include: Judith Weir, Thea Musgrave, Julian Anderson, Harrison Birtwistle, Charlotte Bray, Magnus Lindberg, Wolfgang Rihm and the much missed Jonathan Harvey and Elliott Carter.

The St. Magnus International Festival (20th – 28th June) sees a celebration of pioneers and explorers as well as themes of fairytales, folk tales, myths and legends. It will also celebrate the life of John Rae, the Orcadian doctor turned explorer who joined the Hudson's Bay Company in Canada and then went on to survey the Northwest Passage. The Hebrides Ensemble is in residence throughout, working with the Composers' Course towards a concert of new works on 26th June (concert 34). Other premières include: the collaborative Long Strides, a dramatic work recreating episodes from John Rae's life; Maxwell Davies' Oboe Quartet; as yet untitled works by Dan Stern, Alasdair Nicolson, Elisabeth Cowe and Fiona Rutherford; and Christopher Gough's Durham Scenes.
In Europe the Bayerische Staatsoperoper Festival begins on June 21st. There are many established works on offer. Lovers of new music, however, can look forward to performances of Jorg Widmann's Babylon on 21st July as well as several performances of George Benjamin's Written on Skin.
The mini-festival Zeit für Neue Musik has concerts in Bayreuth on 21st, 26th, 29th and 30th June. It will include new works by Helmut Bieler, Wolfram Graf, Michael Strong and others written as part of the city's '200 Years of Richard Wagner' programme.
0 comments | Post Comment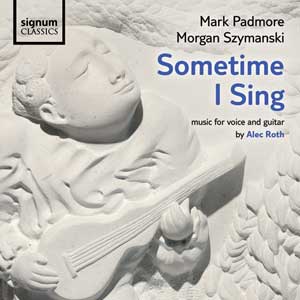 I've just come back from a trip to southern Spain, visiting such wonderful places as the Mezquita at Córdoba, the Alhambra at Granada, Seville Cathedral, Ronda and even hopped over briefly to Tangier in Morocco. The surprise was Málaga, a beautiful city that is not obviously so when viewed from the outskirts. It was there I met briefly with a composer colleague based in the city.

I have long hankered after the idea of moving to Spain. Anyone who talks to locals for any length of time will eventually hear the words 'La Crisis', a phrase used to describe current economic circumstances. If here in the UK we sometimes bemoan the opportunities on offer, then visiting another country can remind us just how lucky we are. Contemporary music in Spain seems to be suffering badly in the straightened economic times, with very little funding available for the promotion of the art and with a great deal of indifference shown by audiences. I was advised to stay where I am.

The conundrum of place – where to live whilst plying one's art – weighs heavily with me. A composer needs the support system typically offered by a big city; the presence of other musicians and the opportunities that this affords. I find no pleasure in big cities. Some composers, of course, manage to strike a balance or even, like Maxwell Davies, heroically turn apparently barren musical ground into an oasis to which others come in pilgrimage. We are not all, perhaps, so well equipped to do this. Is it better therefore to live in a place that makes us unhappy but gives us opportunities, or to be happy in one's surroundings but feel musically isolated? I suppose there is a certain heroism in being a lonely Nancarrowesque figure, writing for oneself. Music, however, is essentially collaborative and the danger in isolating oneself is that one stops feeling that creating is even worthwhile.

Whilst I've been away there have been a few new CD releases that I am only just catching up on. There are two new discs on Signum Records. The first, Sometimes I Sing by composer Alec Roth, is a haunting disc of music for tenor (Marc Padmore) and guitar (Morgan Szymanski) to texts by Thomas Wyatt, Vikram Seth, John Donne and Edward Thomas. The music has a jewel-like simplicity that owes much to folk idioms. Padmore's singing is mesmerizingly beautiful. The second is another new recording of Le Sacre du Printemps, this time programmed with Ravel's La Valse and Mother Goose. It is performed by St. Petersburg Philharmonic under Yuri Termirkanov. Both discs are available on Spotify.

Musical Opinion has called Portuguese composer Luís Tinico works 'as engrossing as they are entertaining'. Naxos has released a disk of his orchestral and vocal-orchestral pieces: Round Time, From the Depth of Distance, Search Songs and Canções do Sonhador Solitário. They are performed by Orquestra Gulbenkian under David Alan Miller. Bob Chilcott, that most loved and performed of contemporary choral composers, also has a new album on Naxos performed by the Wellensian Consort under Christopher Finch. It includes This Isle is Full of Noises, The Lily and the Rose, A Little Jazz Mass, I Share Creation and Aesop's Fables.

NMC's debut disc series continues this month with a new album that showcases Joseph Phibb's writing for voice and chamber groups. It's centrepiece, The Canticle and the Rose, sets a series of poems by Edith Sitwell for soprano and string quartet. From Shore to Shore is for countertenor and guitar and sets a series of old and new poems on the subject of the sea. There are also two instrumental works: Flex, for piano, flute, viola and cello and the short string quartet AGEA.

0 comments | Post Comment

Archive
1 | ... | 12 | 13 |

14

| 15 | 16 | ... | 30 |