Other Resources

News Archive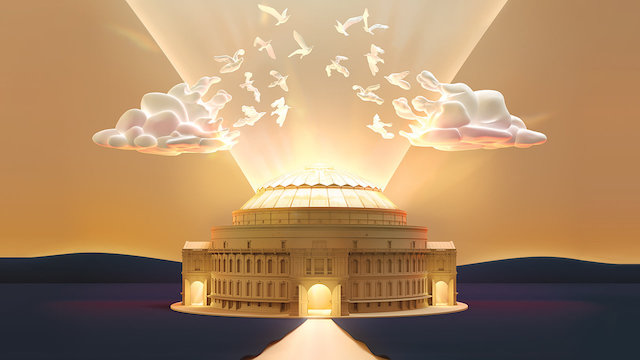 Tickets for the BBC Proms go on sale at 9am on Saturday 13th May. The full programme is available, here. If you wish to view the living composers represented, click on this link and look for those with birth dates only. Alternatively, see below for a complete list of concerts that include new music, arranged in chronological order. As last year, once the Proms gets going you can click through on the link I've given to hear listen again options on concerts you've missed.
As for the programme itself, it's good to see the reintroduction of the the first night premiere, with St John's Dance by Tom Coult on 14th. We've not got a bad crop of other world premieres either, with major new commissions for Pascal Dusapin, Julian Anderson, Brian Elias and Judith Weir. Am I the only one, however, to notice that with 12 in total, there are significantly fewer world premieres than last year (where there were 16) or in 2015 (where there were 18)? A sign, perhaps, that in cash straightened times, new art is considered dispensable.
July
14th Tom Coult, St John's Dance (world premiere); John Adams Harmonium.
16th Sir Harrison Birtwistle, Deep Time (UK premiere).
19th Pascal Dusapin, Outscape (UK premiere).
24th Laurent Durupt, Grids for Greed (world premiere).
26th Julian Anderson, Piano Concerto (world premiere)
28th Anders Hillborg, Sirens (UK premiere).
29th David Sawer, The Greatest Happiness Principle.
30th Sir James MacMillan, A European Requiem (European premiere).
August
3rd Erkki-Sven Tüür, Flamma (UK premiere).
5th Francisco Coll, Mural (London premiere); Thomas Adès, Polaris.
9th Brian Elias, Cello Concerto (world premiere).
12th Judith Weir, In the Land of Uz (world premiere).
14th Mark-Anthony Turnage, Hibiki (European premiere).
15th Thomas Larcher, Nocturne – Insomnia (UK premiere).
15th Philip Glass/Ravi Shanker, Passages (first complete live performance).
17th Michael Gordon, Big Space (world premiere); David Lang, Sunray (London premiere); Julia Wolfe, Big Beautiful Dark and Scary (London premiere): Philip Glass, Glassworks – Closing ; Louis Andriessen, Workers Union.
20th Cheryl Frances-Hoad, Chorale Prelude 'Ein feste Burg ist unser Gott' (world premiere); Jonathan Dove, Chorale Prelude 'Christ unser Herr zum Jordan kam' (world premiere); Daniel Saleeb, Chorale Prelude 'Erhalt uns, Herr, bei deinem Wort' (world premiere), Toccata on 'Erhalt uns, Herr, bei deinem Wort'.
21st Gerald Barry, Canada (world premiere).
30th Andrea Tarrodi, Liguria (UK premiere).
30th Hannah Kendall, The Spark Catchers (world premiere); George Walker, Lyric for Strings.
September
1st Wolfgang Rihm, In-Schrift.
4th John Adams, Lollapalooza.
5th Missy Mazzoli, Sinfonia (for Orbiting Spheres) (European premiere of orchestral version).
9th Lotta Wennäkoski, Flounce (world premiere); John Adams, Lola Montez Does the Spider Dance (London premiere).

Not much of a welcome at JFK, where American composer Mohammed Fairouz was detained for hours when trying to reenter the US, apparently for having a Muslim name. The full story over at the Washington Post.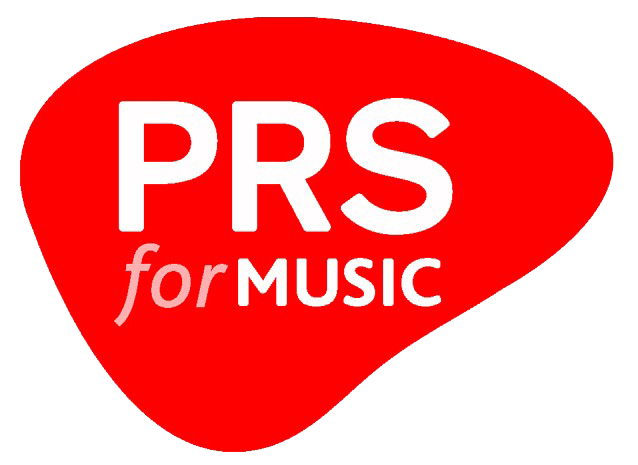 PRS has just announced that it has secured funding of €200,000 from the Creative Europe programme of the European Union. The money will be used to run its European Keychange programme to empower female musicians.
From the PRS website:
This new and ambitious European collaboration will promote the role of women in music and the potential creative and economic contribution women could be making to Europe's music industry. Building on PRS Foundation's experience of running the pioneering Women Make Music Fund in the UK, Keychange aims to stimulate talent development and innovation in music by creating new international opportunities for performance, collaboration and learning amongst female artists and innovators who are ready to break into new markets. The long term goal is to transform Europe's music industry for current and future generations by accelerating recognition of women's artistic and economic value and empowering them to work together across European and international borders.
The initiative is led by PRS Foundation who have joined forces with like-minded European partners who believe that the future of music will benefit from a more balanced representation of women and men across all aspects of the industry. These partners are: Iceland Airwaves, BIME (Spain), Reeperbahn Festival (Germany), The Great Escape (UK), Tallinn Music Week (Estonia), MusickCentrum/Way out West (Sweden) and Mutek (Canada). Additional sponsorship has also been secured from Spotify and STEF (The Performing Rights Society of Iceland) and we will be announcing more associate partners over the next few months.
Activities will include two mass gatherings of the Keychange network at Tallinn Music Week and BIME in 2018, smaller groups showcasing and networking at other partners' music festivals, a programme of creative labs and online content which stimulate ideas for new projects and ways of working, a high profile social media campaign and a final event in Brussels at the European Parliament in 2019 at which partners will jointly present a manifesto for change.
All supported artists and innovators will be selected through a nomination process coordinated by local partners and their industry colleagues. A joint selection panel will take place at Reeperbahn Festival in September 2017.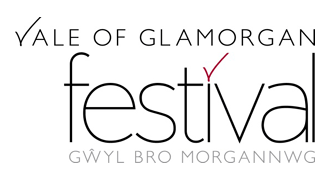 May begins with a BBC Total Immersion Day dedicated to the music of Edgard Varèse at Barbican on 6th. There will be a talk at 12pm, a concert of ensemble musical 2pm, a film exploring the life of the composer at 4.40pm and an evening concert featuring Varèse's orchestral music at 7pm.
On the same day the Tectonics Festival kicks off in Glasgow. It only lasts a couple of days, but both are packed: there's an installation, 2 chamber concerts, 2 'Meet the Artists' events, and concerts with the BBC Scottish Symphony Orchestra. There's also plenty of new music, including premieres of music by Lawrence Dunn, Linda Catlin Smith, James Saunders, Roscoe Mitchell and Lori Goldston.
The Norwich Festival (12th–28th) includes a wide variety of events, including circus, literature, music and dance. Amongst the music events is the chance to hear the first performance in the UK of Philip Glass and Laurie Anderson's collaborative project American Style on 19th; the Calidore Quartet performing Ligeti's String Quartet no.1, 'Metamorphoses nocturnes' on 20th; and Gerald Barry's Beethoven on 26th.
The Vale of Glamorgan Festival (19th–26th, multiple venues across SE Wales) only performs music by living composers (indeed it claims to be the only festival so to do). It also offers a particular focus on the music of Welsh composers. Premieres this year include works by Hilary Tann, Steph Power, Ben Wallace and John Adams. Perhaps most significantly, Welsh composer Guto Puw will see the first performance of his new Welsh-language opera Y Tŵr at Sherman Theatre, Cardiff on 19th.
The English Music Festival (26th–29th), as the name suggests, focuses entirely English repertoire. Though it's not heavy on contemporary music, the festival is doing good work reviving forgotten pieces— there are premieres of music by Vaughan Williams, Stanford and Montague Phillips. Also worth a visit is the St. Davids Cathedral Festival (26th–4th June) in West Wales. A dig around will reveal new music by Joby Talbot, Chris Marshall and Judith Bingham.
Samuel Barber would have been 107 on 9th March, an event I marked by mentioning Paul Moon's soon-to-be-released documentary on the composer, Samuel Barber: Absolute Beauty. I am lucky to have been able to view an advance copy of this remarkable film, which rather rewrites the rules of documentary film-making.
Moon essentially mounts his film projects alone, his most recent being a documentary exploring the remarkable circumstances of the composition of Olivier Messiaen's Quatuor pour la fin du temps:
This new film—a two-hour documentary of Samuel Barber's life and work—is, however, several orders of magnitude more ambitious. It is the kind of project that used only to be made by documentary departments of major television studios. For its more than two-hour running time, you wouldn't be aware that it hadn't been.
Moon has assembled an impressive range of experts in the field. These are headed by two of Barber's biographers, Pierre Brevignon and Barbara Heyman (both of whom receive producer credits). They provide the authoritative narrative backbone to the film. Heyman, especially, does much of the heavy lifting, introducing many of the key works and peppering her contributions with some delightful biographical vignettes. In addition to this, a number of well-known musicians (Leonard Slatkin and Marin Alsop, to name but two) contribute interviews, performances and rehearsals of the works. A third layer is provided by the use of archive material, which appears both as footage and as voice-overs. In most cases individual contributions are excellent (there is occasional hyperbole, the very early Dover Beach, for example, being described as 'One of the greatest pieces of vocal music of the twentieth century', a tall order given the competition), but it is the structural coherence that Moon brings to the whole that makes it such a remarkable success.
The tone and theme of the film is set at the opening in archive contributions from William Schuman, who identifies Barber as a composer who, like Bach, was content to operate within a given style, and by Leonard Bernstein, who describes Barber's music as having the quality of 'absolute beauty.' After this Moon takes a sensibly, though not slavishly, chronological approach. The first section begins with the aforementioned Dover Beach (op. 3, 1931) for baritone and string quartet, certainly a remarkable work for a 19 year-old, before leading us through the Cello Sonata (op. 6, 1932), First Symphony (op. 9, 1935-6), the Adagio (op. 11a, 1936), Violin Concerto (op. 14, 1939/40), Cello Concerto (op. 22, 1945), Piano Sonata (op. 26, 1948), Hermit Songs (op. 29, 1953) and Ballet Medea (op. 23 1946/7). Each section allows Moon's experts to expand on the individual works and, extrapolating from this, the themes identified at the opening.
Knoxville (op. 24,1947), a setting for soprano and orchestra of a text by James Agee, comes in the middle of the film, its theme of childhood leading naturally to an examination of Barber's earliest life. This forms a happy interlude before the deeper explorations in the second half of the documentary, beginning with one of Barber's most challenging works, his Piano Sonata (op. 26, 1948), where he consciously tested the limits of his style. Of the several works that follow only Summer Music for wind quintet (op. 31, 1956), where Moon shows us a curious piece of rehearsal footage with no further comment, feels a little perfunctory. More revealing is the section following Toccata Festiva for organ and orchestra (op. 36, 1960), which explores Barber's lifelong relationship with composer Gian Carlo Menotti and Barber's own attitudes to homosexuality.
The last years are painful to watch. Composer John Corigliano (who is also a significant contributor elsewhere) explains how the critical reaction to the first performance of his third opera Anthony and Cleopatra (op. 40, 1966) led Barber partially to withdraw from composing. He was also forced to sell Capricorn, his much-loved countryside home, and live in New York. There was a trickle of final works, but ultimately we are left with the image of a composer who spent much of his time alone playing the works of Bach. When the end came it was in his lifelong companion's arms—Menotti providing a poignant description of that moment.
The documentary argues passionately that Barber should be ranked highly amongst twentieth-century composers, a question that it cannot, of course, answer definitively. For many, especially in Europe, he is known mainly as the composer of that work—the ubiquitous Adagio. In its own way, however, writing the Adagio was in itself a rebellious act, one that is plausibly identified in this film as a precursor to minimalism and to the emergence of composers such as Arvo Pärt and Henryk Gorecki. Despite this, Barber was no revolutionary—to quote Liszt via Heyman, he knew that there is a 'degree of innovation beyond which one does not pass without danger.' He was content to avoid that danger by staying within certain stylistic parameters. It is within these boundaries, however, that his music must be judged, not by a perceived failure to join in with mainstream modernism (a confrontation that is comically described in this film in a chance meeting between Barber and Boulez). In this sense the quality and importance of his work should not be in doubt. If you are at all unfamiliar with this essential twentieth century composer, this marvellous documentary is the ideal place to begin.
Samuel Barber: Absolute Beauty streams online via watch.samuelbarberfilm.com and amazon.samuelbarberfilm.com. DVDs ship worldwide from dvd.samuelbarberfilm.com. Subtitles are included on all media in English, French, German, Spanish and Russian.
Samuel Barber: Absolute Beauty from H. Paul Moon on Vimeo.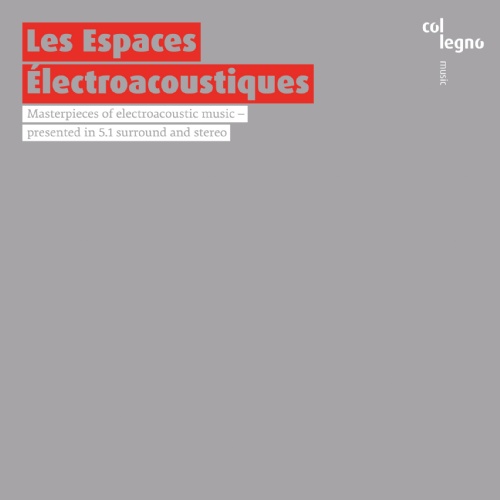 As well as the Rhona Clarke (see my previous blog post, below) other recent releases include, on Wergo, Tun Tu, a disk of electroacoustic music by Chinese composer Sing Wang; Wechselspiele, vocal and instrumental works from Tom Sora; and Midstream, and Midstream, a disk of chamber music from Japanese composer Keïko Harada.
NMC has released a couple of new albums: a varied selection of music by Rolf Hind, including his Viola Concerto, chamber works and I am I Say, for soprano, bass and children's chorus; and a disk of orchestral works by Simon Holt.
Naxos, meanwhile, has new recordings Jennifer Higdon's Viola and Oboe Concertos and her orchestra suite All Things Majestic; as well as new additions to the Dutilleux catalogue in the form of a new recording of his Second Symphony, Mystère de l'instant and Timbres, espace, mouvement.
Col Legno, finally, have released a rather interesting disk of classic electroacoustic works. It includes such well-known pieces as Varèse's Poème électronique, Ligeti's only two contributions to the genre Glissandi and Artikulation; Jonathan Harvey's Mortuous Plango, Vivos Voco; as well as works by Berio, Lachenmann Maderna, Boulez and Ferneyhough. These are not new recordings, of course—in many cases this would be difficult to achieve, the original documents being, in a sense, unrepeatable—but remasters. Some of the works, for example, can be heard for the 'first time in surround sound in order to show the relevance of the spatial presentation of works intended for multichannel speaker configurations or complex setups of speakers distributed in space.' This makes them a must for anyone interested in this repertoire.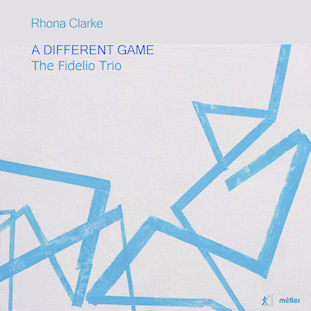 Piano Trios 2, 3 and 4 ('A Different Game'); Gleann Da Lough (solo piano), Con Coro (violin, cello and tape), In Umbra (solo cello). The Fidelio Trio, Métier msv 28561.
This new disk features three strongly contrasted works from Irish composer Rhona Clarke. Her Second Piano Trio is, by turns, darkly introspective and neurotically obsessive; the Third, in its jazz inflected first movement especially, more lyrical and harmonically relaxed. The Fourth Trio is a recent work (2016), and here one suspects that it has been influenced by Clarke's encounters with electroacoustic music—extended instrumental sonorities are explored, most notably in the very clustered piano writing. All three works are structurally lucid.
Of the three bonus pieces, I was particularly struck by Con Coro which, as the same suggests, explores mixing choir and chamber instruments. The result is exquisite.
This disk is available for streaming on both Apple Music and Spotify. It is likely to appeal to both more and less adventurously-inclined.
The Riot Ensemble in association with Sound and Music have just begun a new podcast series exploring the world of new music. It is playfully titled Chest of Toys after an anonymous attendee at the Huddersfield Festival of Contemporary music was quoted as saying 'the problem with contemporary music is that much of it sounds like a chest of children's toys coming down the stairs.'
I've just listened to, and very much enjoyed, the first episode, which explores the creative path of violinist, composer and improviser Alison Blunt after she experienced health problems that forced her to stop playing for two years. It is embedded, below:
There is a nice story over at Slipped Disc about conductor David Bernard's reaction to a small boy talking between pieces in a recent concert. Audience members became restless at the disturbance, asking his parents to take him out. Bernard's reaction is priceless.
Warmed hearts aside, the incident raises an interesting question about the suitability of bringing young children to concerts of classical music. In the first instance one might be inclined to say that the parents were wrong to bring the child. In the end, however, the conductor was able to turn the situation into an valuable lesson, and not just for the child.
If music is to be accessible to all, it needs to be welcoming to all. Part of that is a willingness to be flexible about concert conduct. Whilst it is important that others can listen to the music without interruption—a lesson properly learned in the Bernard story—I have never, for example, understood why people get so prissy about spontaneous applause between movements. Are we really so delicate as to let such small things disturb our enjoyment?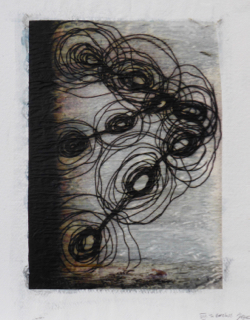 Given the recent controversies around musical notations, I offer a few brief thoughts of my own about the subject. The wonderful thing about the various kinds of notation are also, perhaps, the vector of current problems, and much confusion seems to be abroad regarding what they actually are and do. Notation in music can be many things and hold very different uses and meanings for different people. The disadvantage of this broad flexibility is that some can attempt to make them a repository for counterproductive subjective agendas. The effect of this can be to bring about a general corrosion of access to this remarkable cultural phenomenon, which should be available for everyone in whatever way is useful and rewarding, no matter what their background. There is an enormously pressing issue around deteriorating access linked particularly to advantage or lack thereof, but this should not be conflated with the practice of using notations themselves or blamed directly upon them.

Musical notation embodies a highly developed, flexible, transferable visual mediating point, available to many differing musical approaches and traditions, and yes, in the context of recent debates, in this case relevant to much current, recent and historic European-related music. For some musicians, merely a small fragment of notation acts as a skeleton starting point such as found in lead sheets used by many Jazz and pop musicians, and similarly, this kind of approach was in use in the late C16th to the first half of the C18th in the figured bass tradition. For others, the score is a dense document of highly detailed instructions seeming to take in every particle and parameter of a piece of music. Other musical scores occupy territory somewhere in between, and still others leave either most of or the entire usual lexicon of symbols and conventions behind and seek to provoke more improvisatory or chance-affected responses through a whole range of visual strategies, from abstract shapes and contours, to suggestive figurative symbolism, to measurements of duration, to instructions in text, to technical diagrams, and/or mixtures of all of these. For music existing before the advent of sound recordings and outside strong oral traditions, notation in scores represents the only documentation made at the time of its creation and this includes many historically, culturally and artistically important pieces of music that could not have been re-created without them, and a loss of the ability to read notation in any significant way could eventually see live performance of this music come to an end. There also follows a further category of music that no longer relies upon notation, but nonetheless cannot escape the traces of musical ancestry that did use it, and another that relies substantially upon the diagrammatic properties of notation to provide a series of transmissible evolving templates indispensible in both codifying its principles and developing them. This last category is that of contrapuntal music, which would almost certainly not have developed to such extraordinary levels without being able to be written down.

As a composer, my relationship to the score is a complex and constantly changing one. In my youth, I can remember being much more invested in the cosmetics of the document. As I have aged, in some ways I am far less concerned with this and much more with the process of composition (sometimes expressed as notation), the sound and also practicalities for players. However, I have also developed a separate practice of using notation to create graphic scores that are predominantly visual artefacts, and in effect, silent 'imagined' music with the visual effect predominant. A life without access to the use of notation would likely not have yielded this area.

In terms of the process of musical composition, there are times when the characteristic organization of notational containers and scaffolding do have an effect on the direction of my imagination, and as do a host of historical musical tropes realized in notational configurations that inform my thinking. However, there are also plenty of times when musical sound comes unbidden and un-notated into my imagination, and other times into my fingers while improvising affected by the disposition of shapes and contours of the piano keyboard and by a host of physically learned and performed formulas and sounding historical tropes, either remembered or unconscious. Yet more external to this is my long practice of engaging with visual artworks as repositories of potential ideas for processes and approaches, which, in turn, adds another layer of filtering for the approaches affected by notation and physical rendering. Notation is just one element, yes with its own limitations, but also such an extraordinary open and flexible tool, widely sharable, often seamlessly merging with other approaches, sometimes worked against, sometimes emphasized in is own right.

In my teaching, I find myself working with students both with and without notation(s). Some read, some do not. One particular student stands out: he did not read staff notation and worked in a field not very familiar to me, making and producing dance tracks using glitchy, minutely detailed experimental electronica. Our sessions provided, from my perspective, the best example of engagement between different fields gaining enormously from one another. I felt immediate respect for his diligence, workmanship and attention to detail and his intelligence in terms of grappling with larger aesthetic and formal concerns and the compositional process, and in this we were able to find so much common ground that sessions frequently ran over time. He in turn, showed me nothing but respect for my own points of reference, and was eager to learn as much as he could from relevant examples of staff-notated music that we explored along with the tracks that he brought of examples from the field that he worked in. There was no colonization imposed upon his creative territory, no indoctrination, no assertion of quality of one style over another, no patronizing toleration, just exchange of ideas mediated between two different interfaces, one on page, the other on screen, each informing the other. To me, the above is a wonderful example of openness, engagement, sharing of very different approaches, respect and careful listening on both sides, and any assumptions that those of us who work in fields relevant to the use of different notations have not thought deeply about historical and current conflicts and injustices that permeate our own domains are simply completely wrong.

In the starkest contrast, it seems as if the most extreme of the shrill voices leaping to judgment on what they perceive to be the practice and purpose of using notations, call for separation, diminution, exclusion and impoverishment, taking tools away, not adding to the sum of human knowledge. In attempting, supposedly, to correct a notion of an injustice of inherited and/or unfairly gained musical privilege, it is very hard not to apprehend this as seeking simply to usurp an extraordinarily rich and varied realm of practice and to replace it, this time with a domain under their control. I hope very much that I am over-reacting; I hope that I am being unfair and making unfounded assumptions and inaccurate generalizations; I hope that I am wrong. Erasure would simply push the reading of music (of whatever kind) and access to a huge, valuable and important cultural tradition with a lasting legacy more emphatically into the sole domain of the wealthy and privately educated, and rob us of the tools to be able to explore it and to be able to re-apply its rewards in new creative applications, including creative acts and processes that react against its use. Notations should remain a presence in order for them to be of either lesser or greater importance: it is the tension between past and existing structures (whatever they are) and evolving reactions to them, violent or muted, building upon or breaking free from (or both simultaneously), that is essential for processes of making. Taking this away simply yields a drastic reduction in options, experience and resources and a watered-down expediency of low expectations imposed upon everyone not a member of the privileged few.

(Image: graphic score, 'To Enclose', after Richard Serra - www.jimaitchison.com)

Archive
1 | ... | 10 | 11 |

12

| 13 | 14 | ... | 50 |