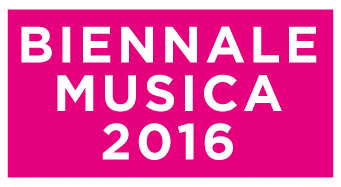 From 7—16th October Venice Biennale's International Festival of Contemporary Music marks its sixtieth anniversary with a programme of 26 events that feature 45 world premieres, 27 Italian premieres and 24 commissions. Highlights include a new work for string quartet and piano by Kaija Saariaho on 7th; Pascal Dusapin's Beckett's Bones for soprano, clarinet and piano on 12th; and Toshio Hosokawa's Aya for flute and amplified string trio also on 12th. On the 8th there will also be a presentation of the Golden Lion Lifetime Achievement award to Salvatore Sciarrino. It will be followed by a concert given by the London Sinfonietta, who will perform three works by the composer, including the world premiere of Immagina il deserto, for ensemble and soprano.
As well as these premieres, there will be both an Italian and American focus during the festival, the former including composers such as Azio Corghi, Sylvano Bussotti, Claudio Ambrosini, Luca Mosca, Michele dall'Ongaro, Stefano Gervasoni, Mauro Lanza, Vittorio Montalti, Gabriele Cosmi; and the latter David Lang, Julia Wolfe, Jóhann Jóhannsson, Tyondai Braxton, Nico Muhly and Judd Greenstein. Other strands to follow include explorations of connections between images and sounds, especially through music written for film; and relationships with tradition, both within the Western canon and in World Music.
And outside Venice…
Nicolas Horvath has been committing the complete piano music of Philip Glass to CD in his Glassworlds survey. He is now bringing this immense experience to bear in an epic performance of the complete piano output of the composer at a concert at Philharmonie de Paris on 1st October. The performance is scheduled to start at 7pm and to continue for around 12 hours.
In marking the start of her period as composer in residence at Wigmore Hall, London, Helen Grime will have a day dedicated her music there on 15th October. There will be a concert of chamber music written for combinations of violin, viola, cello, oboe and piano at 1pm; a chance to hear the composer in conversation at 6pm; and a concert given by BCMG at 7.30 that will include her Clarinet Concerto, Luna, Embrace and Seven Pierrot Miniatures as well as works by Knussen, Carter and Janáček.
In a frustrating bit of programming, on the same day as the Grime the Barbican is hosting a James MacMillan Choral Music Day. At 3pm at St. Giles' Cripplegate, Ex Cathedra will give the first London performance of Seven Angels, which tells the story of the Biblical apocalypse from Revelation. At 7.30 Harry Christophers conducts The Sixteen and Britten Sinfonia in the world premiere of Macmillan's Stabat Mater. This concert also includes his Miserere and works by Tallis and Vaughan Williams. There is pre-concert talk with James MacMillan, Jeffrey Skidmore, Harry Christophers and John Studzinski at 6.15.
An exciting operatic premiere takes place in Birmingham on 25th, with the first performance of Jane Eyre by John Joubert. The work dates back as far as 1969, but was substantially revised following an amateur performance some years ago. This, therefore, marks the official premiere of the work, happily coinciding with both the composer's 90th birthday and the 200th anniversary of Charlotte Bronte.
In the States, at Jordan Hall, Boston, the Boston Modern Orchestra Project present works by four prominent US composers: Michael Colgrass, Gail Kubik, Harold Shapero and Steven Stucky. In NYC, meanwhile, Contemporary Insights presents a programme of recent instrumental and vocal chamber music by composer and oboist Sky Macklay. Pieces include Macklay's chamber opera Why We Bleed, Doppelgänger III for two oboes and keyboard, FastLowHighSlow for two violins and piano four-hands and Lessina, Levlen, Levlite, Levora for speaking violinist and electronics.
0 comments | Post Comment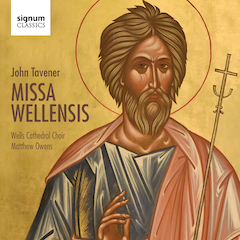 As a teenager I would spend many a happy hour with my head buried in the latest Deutsche Grammophon, Decca or Chandos catalogue, lusting after shiny CDs and the pleasures digitised into their perfectly polished surfaces. These days, if you are looking for something a edgy and interesting, the most well-known labels are not the places to look—they tend to concentrate on core classical repertoire, only venturing into the field of contemporary music where they can promote, and make money from, the latest fad. Happily, for the more adventurous there are plenty of newer labels who have stepped in to fill this gap. The range of music they offer can be bewildering.
A particularly happy recent discovery was the Norwegian label Lawo. I gave a full review to one of their CDs, a splendid disk of contemporary music for trumpet, not long ago. I didn't, however, mention the plethora of other recent releases from them. These include The New Song, a collection of recent works for voice and piano performed by Marianne Beate Kielland (mezzo-soprano) and Nils Anders Mortensen (piano); works for oboe by Mozart and Norwegian composers Ketil Hvoslef and Harald Sæverud; a programme of saxophone music played by Lars Lien; music for wind octet by Gideon Klein, Johan Kvandal, Isang Yun and Magnar Åm; a selection of chamber music by British composer Laurence Crane; live music from the Huddersfield Contemporary Music Festival, including works by Liza Lim and Jon Øivind Ness; and a second album in a series that explores the chamber music of Ketil Hvoslef. I am still exploring these albums and might do another full review soon. In the meantime, I will just say that I own physical copies of all of the above, which in itself is rather a joy given the high production values and beautiful artwork.
Another label that is new to me is Navona Records, the classical wing of Parma Recordings, which, in their own words, 'offers listeners a fresh taste of today's leading innovators in orchestral, chamber, instrumental, and experimental music as well as prime pieces of classic repertoire.' This seems hardly an exaggeration when browsing their latest releases: a selection of piano music by Robert Casadesus and Henri Dutilleux played by Cicilia Yudha; The Crossroads Project, a multidisciplinary project featuring the music of Libby Larsen and Laura Kaminsky; Between the Echoes, a showcase of recent chamber music by Daniel Burwasser, David DeVasto, Georges Raillard, Michael Lee and Allan Crossman; a programme of concert music by Lawrence Ball; chamber music by André M. Santos; and an album exploring the music of Michael Laurello.
And on other labels…
Naxos this month releases a new recording of Michael Nyman's one-act chamber opera The Man Who Mistook His Wife for a Hat, featuring Ryan McPherson, Rebecca Sjöwall, Matthew Treviño and the Nashville Opera Orchestra; and a disk of organ music from that often neglected Australian Master of the Queen's Music, Malcolm Williamson. On Bridge Records James Levine conducts performances of Charles Wuorinen's Eighth Symphony and Fourth Piano Concerto; and a disk of music for tuba played by Aaron Tindall. On Signum Records, finally, Wells Cathedral Choir conducted by Matthew Owens perform music by John Tavener. As well as established favourites such as Song of Athene it also contains several world premiere recordings, including Preces and Responses and They are all gone into the world of light.
0 comments | Post Comment
Recently giving evidence to the UK Government's Culture, Media and Sport Select Committee, George Vass, Chair of the British Arts Festival Association, and Mark Pemberton, Director of the Association of British Orchestras, both observed that new entries into the music profession tend to have the same white middle-class background. Pemberton said 'It is looking like it is becoming more and more a middle class and advantaged profession' with Vass adding that 'There's a whole raft of people that we're just missing completely and it's a great shame.'
More information available at Arts Professional.
0 comments | Post Comment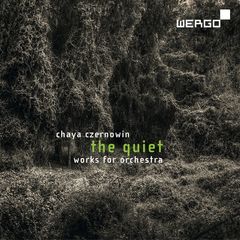 Chaya Czernowin was born and raised in Israel but has subsequently lived in Germany, Austria, Japan and now the US. Given such a peripatetic lifestyle it is, perhaps, unsurprising that the question of identity plays a large role in her music. She remarks:
"…my music almost obsessively tried to stretch the idea of identity: from the inside, exploring separate and contrasting voices (or identities) within one larger identity, investigating how much dissent and difference can exist before the seams start to tear apart and all of a sudden, we have more than one identity. Dialectically, I stretched identity by combining different instruments into a unified meta instrument."
This last comment seems particularly prescient when listening to this disk, since in these works Czernowin strips instruments of their familiar identities, recombining them in new and novel ways. At the opening of The Quiet, for example, the brass and strings are asked to play in ways that fall short of actually producing a pitch, the brass blowing through their instruments and the strings lightly drawing their strings to produce scratchy overtones. The one effect seems to complement and grow from the other, so that normal instrumental identities become blurred. And even where instruments are individually delineated Czernowin prefers to use extended techniques, though in a way that feels less a straining for effect and more a search for the very essence of each instrument's character. The net result is never less than compelling.
These works are not, however, a mere morass of interesting sounds. Both form part of what Czernowin calls the 'Crescendo Trilogy', which provides a clue to underlying structural processes. Whilst in The Quiet we are told this is because 'an exponential increase in volume ends the piece', the gradual introduction of pitch into the texture suggests a more metaphorical crescendo, one that shapes the entire span. The second work Zohar Iver takes a similar approach, the emergence of single pitches also playing a role in initiating a final crescendo, though a long pedal also serves to delay the peroration. In terms of instrumental writing there are also some neat additional touches, including the emergence of an electric guitar, the use of distortion pedal fitting rather well into the grungy texture.
€18.50 might seem a pretty hefty price for two works totalling not much over 25 minutes, but on a cost/benefit ratio they are definitely worth the investment. If in doubt, try before you buy—the EP is available on both Spotify and Apple Music.
0 comments | Post Comment
It seems that a contingent of Remainers plans to use the Last Night of the Proms to wave a large number of EU flags. This has provoked angry interventions from Leave politicians. Bill Cash, remarked "The climax of the last night is the singing of Rule Britannia – which is the great hymn to Britain and certainly not to the European Union"; Peter Bone MP said: "The Last Night of the Proms is an inspiring, uplifting British event, not an EU event – so for it to be hijacked is cheap politics." Pots and kettles black, perhaps?
Nicholas Kenyon wrote perceptively recently about a sense of foreboding that the occasion might be used 'to celebrate the triumph of Little England, to reinforce the message of a land of hope and glory in which Britons never shall be slaves – to the EU or anyone else.' It seems ironic that the opposite might be about to happen. Either way, it's about time that the harmless bit of froth that is the Last Night were taken a lot less seriously. Singing rousing patriotic songs is one thing, but expecting to receive political enlightenment, of whatever ilk, whilst doing so is absurd.
0 comments | Post Comment
Brian Eno has just refused permission for Tel Aviv dance company Batsheva to use his composition Neroli because they are sponsored by the Israeli embassy. Eno is a signatory to the Artist's Pledge to Palestine, which promises to 'accept neither professional invitations to Israel, nor funding, from any institutions linked to its government until it complies with international law and universal principles of human rights.' More information available, here.
0 comments | Post Comment
Two leading arts figures have this week quit the UK in the wake of the decision to leave the European Union. On 4th September Nicholas Mansfield, the British director of Netherlands Touring Opera, became a Dutch citizen, saying 'I'm a man of principle. If my homeland takes a different path, I must cease to belong to it'. The following day, the German director of the Victoria and Albert Museum, whose leadership has seen record visitor numbers and the award of Art Fund museum of the year, said that Brexit had hastened his decision to leave his post. He considered the referendum 'a personal defeat' and expressed his worry that a '"me first" mentality' was spreading throughout Europe.
0 comments | Post Comment
Norman Lebrecht recently drew attention to comments made by Jacques Attali:
Je crois personnellement que la musique atonale est une impasse, elle ne correspond pas à la nature même de l'audition, elle a constitué une tentative de « terrorisme musical » qui ne correspond pas à la nature profonde de ce qu'est la musique.
(I personally believe that atonal music is an impasse, it does not correspond to the natural way of hearing, it constitutes a 'musical terrorism' that has nothing to do with the profound nature of music.)
Jacques Attali is more politician than musician ('would-be orchestra conductor' as Lebrecht neatly sums him up) and his comment is neither original nor particularly provocative. Criticisms of atonality are as old as atonality itself. In 1914 Strauss allegedly described Schoenberg as being in need of a psychiatrist and that 'he'd do better to shovel snow instead of scribbling on music-paper…', in 1961 Ernest Ansermet attempted to debunk serialism in his book Les fondements de la musique dans la conscience humaine. More recent criticisms include, in 2009, Roger Scruton's collection of essays Understanding Music, Philosophy and Interpretation (especially in the eleventh, True authority: Janáček, Schoenberg and us) and, perhaps more provocatively, Jérôme Ducros's 2012 lecture L'atonalisme. Et après?
I was led to this last source after reading the often perceptive, sometimes hilarious comments to Lebrecht's original post. It would have taxed my French, except that, just a couple of weeks ago, an English language version of the lecture was made available on YouTube (embedded, below). It is fascinating to watch, really one of the most compelling and elegant arguments in favour of a return to the old ways of composing. It will enrage many.
Ducros L'atonalisme. Et après? Lecture given at Seminar Amphithéâtre Marguerite de Navarre, College de France
Ducros's argument basically boils down to the fact that atonality results in a kind of blandness, since music lacks a dialectic, a set of rules understood by the listener against which the composer can satisfy, surprise or, indeed, frustrate their expectations. In essence, the listener, in expecting everything, is surprised by nothing.
I have some sympathy for this point of view, having often found it difficult to discern the shape or narrative thrust of atonal music. On such occasions, however, I have never felt this had anything to do with the lack of tonality itself. There are many ways of providing coherence to music and one of the joys of grappling with modernist repertoire is trying to work out what these might be. To take an obvious, and popular, example: Ligeti's Atmospheres is best understood as a series of shapes, shifting colours and subtle manipulations of tessitura. Heard in this way the work is both coherent and compelling.
Ducros's analysis does, nevertheless, lead us to an important truth: too often the other forms of musical coherence that a composer must rely upon in the absence of tonality are not nearly sufficiently stressed. Of course, often there will be all sorts of clever musical filiation going on in the background, but none of this is of any use whatsoever if it cannot be discerned by the listener.
A secondary issue raised by Ducros is that too often music students are encouraged, or rather forced, to write in an atonal style in musical institutions. He presents it rather dramatically as a battle in which composers, after years of stultifying musical education, have to emancipate themselves from the modernism they have been forced to adopt. If this is true, it seems to be more a reflection of the ossified state of musical education in France than a criticism of higher education more generally. Certainly, in the UK and US, most universities are perfectly happy to produce students that write tonal music. What they will not accept is students who do this from a position of ignorance. One cannot pretend that the twentieth century did not happen. It is vital for universities to challenge young composers by making them aware of the historical context in which they write.
Ducros's attempts to characterise the twentieth century as the century of atonality are, anyway, erroneous. The best composers have always followed their own stylistic inclinations. How else could Britten be writing Noye's Fludde a year after Boulez finished Le marteau sans maître? And if composers are individuals, so too are listeners. Ducros might be rather surprised to find, even if he does not like it himself, that there are plenty of people who adore the music of Schoenberg, Webern, Boulez, Stockhausen et al. Composers will choose to write whatever they wish and audiences will choose to listen to whatever they wish. There is no battle, just a myriad of bewildering and enticing possibilities from which the contemporary composer must choose.
0 comments | Post Comment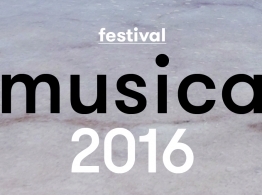 The Proms continue until 10th September, though with just one more world premiere to look forward to: Tom Harrold's Raze on the Last Night. I am a little behind on my listening, but of the August new works I was particularly struck by Helen Grimes's characteristically colourful Eardley Pictures. Splendid also to hear the National Youth Orchestra of Scotland do such a good job of the second of these. All the premieres, including links to completed performances, are still viewable, here.
If the prospect of the Proms ending is a depressing thought, it may be worth heading to the Continent, where there are several major festivals to look forward to, including:
Musikfest Berlin (Germany, 2nd–20th)
Features 29 events and 70 works by 35 composers including Shostakovich, Galina Ustvolskaya, Luigi Nono, Philippe Manoury, Olga Neuwirth, Matthias Pintscher, Enno Poppe and Rebecca Saunders. There is also a particular focus on works by Edgard Varèse, Wolfgang Rihm, John Adams and György Ligeti.
Ultima (Oslo, Norway 6th–17th)
Focusing on contemporary music, there is much to enjoy over the festival's 45 events. Of particular interest to British audiences is a staging of Britten's War Requiem, to be performed on seven nights during the festival. Its importance in the context of contemporary events and British music will also be discussed. Living composers represented include Bent Sørensen, Jacob Kirkegaard, Manos Tsangaris, La Monte Young, Maja S.K. Ratkje, Trond Reinholdtsen and Terry Riley (who will also perform).
Paris Autumn Festival (France, starts 6th September)
More a season of arts events than a festival, so perhaps of more interest if you live in Paris. Two concerts stand out in September: a 'posthumous' opera by Robert Ashley on 21st and 24th, and an opportunity to hear George Benjamin's Dream of the Song… on 28th and 29th.
BeethovenFest, Bonn (Germany, 9th–14th)
Despite the focus on Beethoven there is some more recent music to enjoy, including works by Ligeti, Bartok, Rihm, Nono and Malipiero. There is also a recreation of Dance, Philip Glass's 1979 collaboration with choreographer Lucinda Childs and conceptual artist Sol LeWitt.
Warsaw Autumn (Poland, 16th—24th)
Another festival that focuses entirely on contemporary music. This year the focus is on the stage, both literally, in terms of form, and metaphorically, as a compositional paradigm. Opera events include The Magic Fountain by Paweł Mykietyn; the multimedia opera Aaron S by Sławomir Wojciechowski; Olga Neuwirth's Lost Highway; and two works by Salvatore Sciarrino: Infinito Nero and Luci mie traditrici.
musica2016 (Strasbourg, France 21st–8th Oct)
Also a contemporary music festival with a huge amount on offer: an exploration of electronic music that pays homage to one of its founding fathers, Pierre Henry; several screenings of cinematic works accompanied by live performances of their original scores (in the case of Kubrick's 2001) or by new or improvised works (for Métropolis by Fritz Lang and Les Misérables, by Henri Fescourt); four concerts for choir and orchestra; Mririda, a new opera by Ahmed Essyad; a dance spectacle My Rock by Jean-Claude Gallotta; a focus on music by Spanish composer Alberto Posadas; and the promotion of works by emerging composers.
Back in the UK, you could check out the Lammermuir Festival in East Lothian (9th–18th). There's Britten's perennially popular Noye's Fludde on 11th, Rolf Riehm' s He, très doulz roussignol joly on 15th and a programme that includes Berio, Sørensen and Gubaidulina on 16th. In London, there are premieres from Stephen McNeff, Roland Pöntinen, Julian Philips and Anna Meredith at Wigmore Hall on 12th, 19th, 20th and 24th respectively. There is also a collaborative performance between Gwyneth Herbert and the London Sinfonietta, including new arrangements and pieces, on 9th at Kings Place. Wim Henderickx's new choral work Blossomings, finally, receives its first performance on 23rd at the Barbican. The rest of the programme is chiefly dedicated to the vocal music of Jonathan Harvey.
0 comments | Post Comment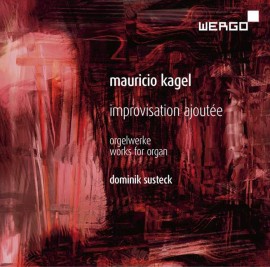 It was fascinating reading the responses of UK composers to Brexit on 16th July. So much so that I was inspired to write down my own thoughts in a post on my own website. If you're at all interested I'd be delighted if you were to pay a visit.

A piece of good news came on 26th July. The Sounds Like Now crowdfund, a project to launch a new glossy magazine dedicated to contemporary music in the UK and Ireland achieved, and then surpassed, its £18,000 target. The team, lead by Dan Goren and editor Steph Power are now beavering away to produce the first edition, which should appear in November 2016. I'll post a reminder when it comes out.

The Proms continue apace. If you have missed any of the premieres, why not take a look at CT's guide, which I published here on 7th July. As a I speculated at the time, if you follow the link through to the Proms website, audio (and video where appropriate) of each concert is posted after the event. This makes this list a great way of catching up on premieres, as I have been doing today. I'd especially suggest that you pay the Michael Berkeley Violin Concerto a visit. An achingly beautiful work that has a pretty surprising final third—I won't say why. I'm still not sure that it entirely works, but it's certainly not boring.

There have been a number of interesting recent CD releases. If you are an organ aficionado, as I occasionally am, there are two disks that give very different perspectives of contemporary organ writing. On Signum Classics is a new album in their Hakim plays Hakim series, this time on the Schuke Organ of the Palacio Euskalduna, Bilbao. Naji Hakim is a delightful miniaturist, two of the works here, the Suite Norvégienne and Suite Françasie being collections of movements that are around a minute each. His style is traditional, what we might call quirkily tonal; in a work such as the Ouverture Libanaise, with its oleaginous harmonies, popular tunes and fruity registration he's not above flirting with what we might call the Wurlitzer school of organ playing. It's deliciously entertaining.

Also delicious, but in a quite different way is Maurice Kagel's Improvisation Ajoutée, a new recording of which has just been issued on Wergo. It's not hard to see why the work caused something of a scandal when it was premiered in 1962. The organ writing in itself is novel enough: dense, dissonant and with a plethora of extended techniques. In addition to this, however, the player and his two assistants are also asked to make all manner of noises: 'speaking, coughing, laughing, whistling, clapping, and above all loud groans and shouts.' If you're in the right frame of mind it's great fun. If not, start by listening to a different work on the disk, Kagel's own set of organ miniatures Rrrrr, which rather give the Hakim a masterclass in quirky attractiveness.

I mention en passant a new recording of Mahler's Symphony No. 10. Whilst, obviously, not a new work, the significance of this particular recording, also on Wergo, lies in the fact that it is a new completion by composer and conductor Yoel Gamzou. I'm not in a position to compare its merits with the better-known Deryck Cooke version, but I'm sure that many will want to do just that.

A composer who remains a favourite of mine is William Mathias; his music, as I wrote in 2012, being brilliantly communicative. It's great to see his discography continuing to expand, this time in a useful collection of his vocal music performed by St. Albans Abbey Girls' Choir. It contains some of his best known works, including the carol sequence Ave Rex and the mystical As truly as God is our Father, but also lesser known pieces such as An Admonition to Rulers and premiere recordings of All the works shall praise thee and The Lord's Prayer. The disk is currently available for pre-order on iTunes, with previews of each track to help you decide whether to stump up the quite reasonable £5.99.

Other recent disks to consider include a collection of piano music by Kenneth Hesketh on BIS, the most substantial piece of the programme, Horae (pro clara), lending its name to the album. On Wergo there is a first recording of the original version of Bernd Alois Zimmermann's Symphony in One Movement, an important document given that he substantially rewrote the work after its much criticised first performance. There is a portrait CD and DVD of music by Ondřej Adámek, which contains nine works for a variety of instrumental setups, from an air machine to orchestra and choir; and, by way of contrast, a collection of works for solo flute by Violeta Dinescu. On NMC there is a collection of music by Mark Bowden, the orchestral works being played by the BBC National Orchestra of Wales, with whom Bowden is Resident Composer; and also a new album featuring works by Emily Howard. The Singing Bridge, finally, is a sound-work by Claudia Molitor written as a response to Waterloo Bridge.

1 comment | Post Comment

Archive
1 | ... | 10 | 11 |

12

| 13 | 14 | ... | 42 |