Other Resources

News Archive
The latest contemporary music phenomenon is Dutch pianist Joep Beving. For fun, Beving uploaded some of his music to Spotify. Since doing so his compositions have been streamed an astonishing 85 million times. The music probably only just qualifies for the classical contemporary label, Beving himself describing it as being more for a pop audience: "It's chill-out, easy listening … mood-type music for people to calm down and feel comforted, like being in a bubble, protected." You can make up your own mind here:
His latest album, Prehension, can also be found at YouTube, Spotify and Apple Music.
Wergo seem to have been subsumed into Schott and deprived of what used to be a rather excellent website. The best way to find their new releases now seems to be taking a look at their Facebook page. Happily, these still seem to be coming thick and fast, with four albums worth considering this month: a disk of unusual duet pairings by Keiko Harada; music for voice and instruments by Tom Sora; works for soprano by Wolfgang Rihm, Aribert Reimann and Hans Werner Henze; and chamber music by Ying Wang.
As Leonard Bernstein's centenary (1918-2018) approaches, Bridge records has begun its celebrations early with a new recording of the composer's complete piano music played by Andre Cooperstock. They have also released a programme of works for large chamber ensemble and wind ensemble by Gregory Mertl; and Rites of Passage, a disk of chamber music by Martin Boykan.
Bracing Change, a new album featuring of string quartets by Simon Holt, Donnacha Dennehy and Anthony Gilbert marks the beginning of a new project from NMC featuring new string commissions. Also on NMC is a programme of music by Gavin Higgins, Mark Bowden, Cheryl Frances-Hoad, Kate Whitley and Quinta (stage name of composer Katherine Mann). All are past Rambert Fellows, the works here being played by the Rambert Orchestra.
Nimbus has released a mixed programme of works by George Benjamin, including Flight, a work written in his late teens for solo flute. A DVD of a 2014 performance of Carlisle Floyd's opera Susannah has just been made available over at Naxos. Also, if you are unimpressed by Joep Beving's piano music, check out From My Beloved Country, a programme of South African piano music played by Renée Reznek. It's proper, stimulating contemporary music, just as capable of being enjoyed by a wide range of listeners.
Maria Wanda Milliore, originator of the fantastical lake opera sets at the Bregenz Festival, died on May 12th aged 96.
It was for a performance of Mozart's Bastien et Bastienne in 1946 that she conceived the novel design, variations of which continue to this day.
A history of these designs, together with fascinating pictures, is available here.
And here is a short documentary on the construction of the lakeside set for the 2014 production of The Magic Flute: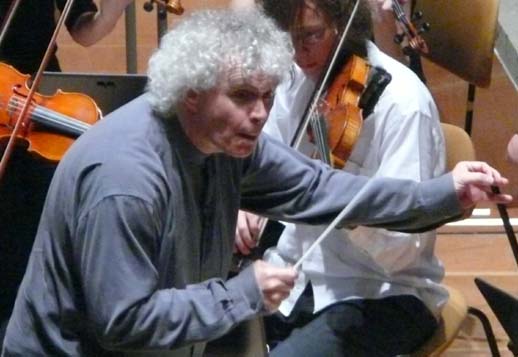 Simon Rattle has spoken about Brexit, remarking how some musicians a the LSO broke down in tears the day after the decision. He also said that there are already fewer applications from European musicians to play in the orchestra.
As for himself, he said 'I feel more European than ever.'
The full interview is in German, here.
Here is a translated version.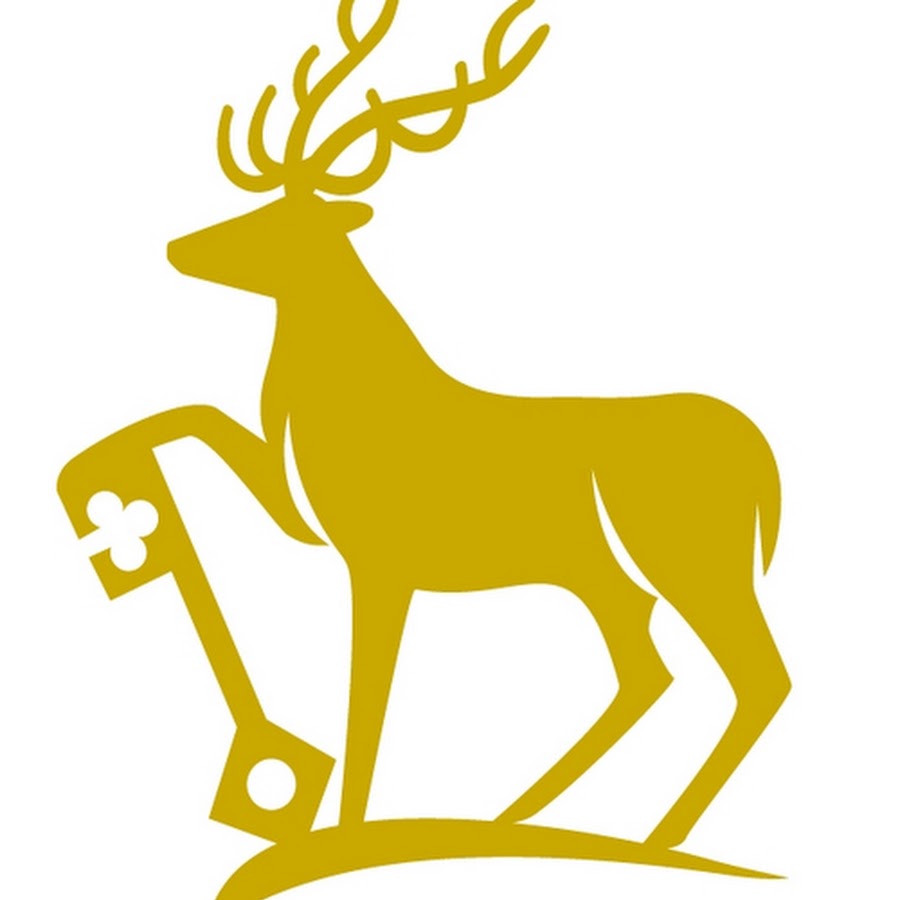 A surprising and pleasurable piece of news. In a listing ranking UK university music departments, Surrey University came second, being placed above such august institutions as the Royal Academy, Royal College and Guildhall School of Music and Drama.
The surprise came from such a relative unknown being placed second, the pleasure from the fact that this was where I studied for my first degree…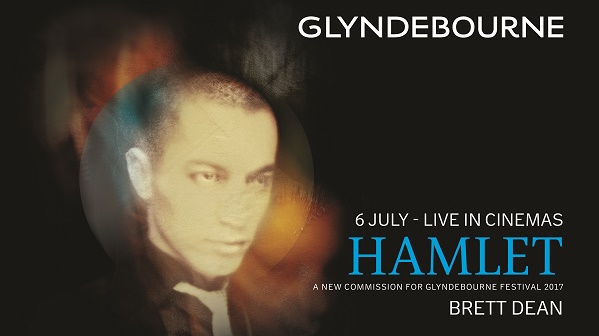 Several big festivals to look forward to next month. In Amsterdam the Holland Festival (3–25 June) contains a mixture of theatre, dance, music, visual arts and film. There is plenty of new music, highlights including premieres from Mouse on Mars on 10th, new works from Indonesia on 16th, the world premiere of Kate Moore's Sacred Environment on 24th. There are also several chances to hear works by American composer George Crumb and concerts that revive undeservedly forgotten works by Dutch composers.
The Aldeburgh Festival (9th–25th) contains, as always, a number of works by Benjamin Britten, with performances and explorations of A Midsummer Night's Dream and the first Snape Maltings outing for Billy Budd. New works include Bill Fontana's installation Acoustic Visions–Snape Maltings, available throughout the festival, Knussen's setting of haiku texts Hototogisu, and Deborah Pritchard's Wall of Water; Edge. That last piece is another response (see my CD review, below) to Maggi Hambling's Walls of Water series of paintings, which will be on display during the festival. There are also a number of premieres from featured composers Olga Neuwirth and Jörg Widmann.
The St. Magnus International Festival (16th–24th) marks its connections with Norway with visits from the Norwegian Radio Orchestra and Berken Domkor, not to mention the Norwegian Crown Prince and Princess. A second thread will be a celebration of the 900th anniversary of the martyrdom of St, Magnus, which provides the inspiration for Alasdair Nicolson's new work I, Pilgrim, to be performed on the opening night. Other composers receiving premieres include Paul Crabtree, Geoff Palmer, Gemma McGregor, Philip Cashian, Stuart MacRae, Marco Ramelli and the eight composers taking part in the St Magnus Composers' Course.
The Munich Opera Festival begins on 18th and runs until the last day of July. There are major productions of older repertoire, including La Traviata, Figaro, The House of the Dead and a complete production of The Ring. Contemporary works include Mark-Anthony Turnage's Greek, Franz Schreker's The Stigmatized, Joby Talbot's Alice's Adventures in Wonderland (ballet) and Gordon Kampe's Can you whistle, Johanna (children's opera).
Outside the festivals there are a few other bits and pieces to look out for. At the Barbican on 2nd Thomas Adès begins his survey of Beethoven Symphonies with the Britten Sinfonia. Each of the concerts will be paired with works by Gerald Barry beginning, appropriately enough, with Beethoven. Also at the Barbican on 11th is a celebration marking 350 years since the writing of Paradise Lost, with new works from Joel Rust and Edward Nesbit. From 9th–17th ENO will be playing Daniel Schnyder's Charlie Parker's YARDBIRD, the first European run for the jazz-infused chamber opera. Glyndebourne, meanwhile, will give the world premiere of Brett Dean's new opera Hamlet on 11th, with performances until 6th July (on which day it will also be available to view in cinemas)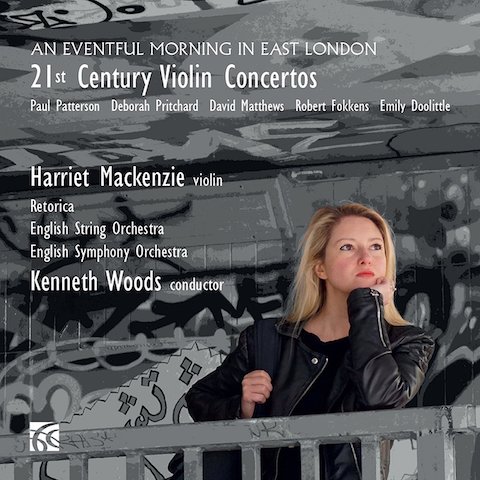 Harriet Mackenzie (violin), Retorica, English Symphony Orchestra, English String Orchestra, Kenneth Woods (conductor). Nimbus NI 6295.
Violinist Harriet Mackenzie and conductor Kenneth Woods have both made appearances on this blog before. Mackenzie is a great champion of contemporary music, both as a solo artist and with duo partner Philippa Mo (who also appears in one work on this disk). They chatted to C:T back in 2014 about their disk of violin duos, featuring music by living English composers. The enthusiasm and deep knowledge of both was palpable, not just in their interview, but also in extensive and lively email correspondence.
The English Symphony Orchestra, now under the baton of Kenneth Woods, have likewise done much to promote contemporary composers, their work going back almost four decades. One of their recent premieres was of Philip Sawyers' Symphony No. 3. Sawyers explained how the performance became part of a wider project examining the symphony in the 21st century, the ESO commissioning nine new works, including his own. That project is ongoing, so this new disk, An Eventful Morning in East London: 21st Century Violin Concertos is, then, an excellent way of whetting our appetites for pleasures to come.
In a sense the title is a misnomer; only two of the pieces here go by the name of violin concerto, though a third, Paul Patterson's Allusions for 2 solo violins and strings, might just as well be—its traditional fast-slow-fast shape being the only work that makes use of the traditional concerto shape. The 'Allusion' of the title refers, nevertheless, not to the form but to the fact that each movement uses a section of a well-known opera as a starting point: the final fugue of Verdi's Falstaff in the first movement, the Commendatore Scene from Don Giovanni in the second movement (even if the Bartokian starkness made me think more of Duke Bluebeard's Castle), and a witty reworking of the overture to Figaro in the third. Typically of Patterson, the music is wide in range—vigorous and entertaining but not eschewing darker territory where necessary.
Deborah Prichard is known for her synaesthetic approach to composition, Wall of Water being no exception. It is a response to Maggi Hambling's magnificent Walls of Water series of paintings, which she and violinist Mackenzie viewed being made at the artist's studio in Suffolk. The result is not strictly programmatic, but the work has undoubtedly absorbed something of the elemental character of the visual pieces. It reverses some of the concerto conventions, unfolding impressively from a majestic cadenza that leads to a fast and fluid passage before returning to the stasis of the opening.
David Mathews' single movement Romanza for solo violin and string orchestra plays elegantly with waltz form. After an expressive opening section we suddenly find ourself tripping along in a world that has the all the urbanity of Strauss without any of the platitudes—the transition back to the opening material near the end, for example, is spine-chilling.
The title of Fokkens' exhilarating and colourful An Eventful Morning Near East London refers not to the UK, but a 'cattle-infested stretch of the N2 motorway between East London and Umtata' in the composer's native South Africa. It is possible that this was an intentional play on words—Fokkens' music often reflects the tension of being a South African abroad. It opens in the stratospheric upper regions of the violin, played with extraordinary control by Mackenzie, before outlining a lugubrious procession that leads to a peroration of Sacre–esque energy.
The final piece, Emily Doolittle's falling still for violin and strings, is informed by her interest in sounds from the natural world— she divides the ensemble so that the strings represent a non-sentient natural process, such as the movement of water or geological phenomena, the soloist a living creature in the form of birdsong. The effectiveness relies on the starkness of the juxtaposition—simple repeating chords vs. the melodic weaving of the soloist. Mackenzie describes it as a kind of 'modern Lark Ascending'. It can't quite reach those expressive heights, but it is a beautiful nevertheless.
Apart from what is a deeply satisfying and varied programme of music, it is not possible to conclude without again mentioning the performers. Two of the works here presented would not exist without the collaboration between Mackenzie and the composers. For that and also her flawless musicianship, everywhere in evidence here, we have much to be grateful for. The same extends to this magnificent orchestra under their conductor Kenneth Woods. Many conductors pay lip service to promoting new music, what Woods has memorably described as the programming 'shit sandwich'—an unpalatable modern work between two stalwarts. His mission is to demonstrate that modern repertoire needs no such support, a fact that this disk proves in spades.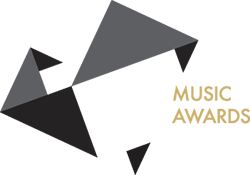 The Royal Philharmonic Society announced their music awards yesterday evening at The Brewery in the City of London. The awards celebrate live music-making and recognise outstanding musical achievement in the UK during 2016. Award winners are chosen by independent juries of leading music practitioners from hundreds of nominations nationwide. RPS Chairman John Gilhooly said the ceremony:
"This year's RPS Music Award winners take no prisoners, united in their excellence and their commitment to removing barriers to listening or participation in classical music. The awards celebrate live music of extraordinary quality and ambition, taking place across the width and breadth of the country (closer to home than many might think). I'd urge those who have yet to experience its multifarious pleasures to get out there and listen and make music, in the moment, of the moment. Live Music Is… more vibrant than ever."
The full list of winners is as follows:
Audiences and Engagement: East Neuk Festival, in collaboration with 14-18 NOW: Memorial Ground (David Lang)
Chamber Music and Song: Fretwork
Chamber-Scale Composition: Rebecca Saunders: Skin
Concert Series and Festivals: Lammermuir Festival
Conductor: Richard Farnes
Creative Communication: Beethoven for a Later Age: The Journey of a String Quartet by Edward Dusinberre (Faber)
Ensemble: Manchester Camerata
Instrumentalist: James Ehnes
Large-Scale Composition: Philip Venables: 4.48 Psychosis
Learning and Participation: South-West Open Youth Orchestra
Opera and Music Theatre: Opera North: Ring Cycle
Singer: Karita Mattila
Young Artists: Joseph Middleton
More information at the RPS website.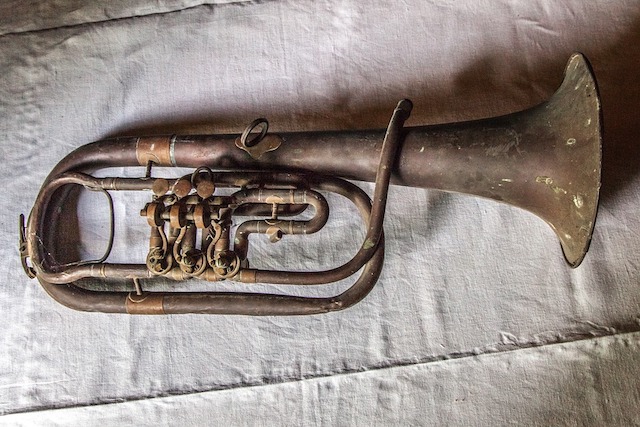 In Philadelphia, a project to reanimate over 1,000 broken instruments owned by the school district is reaching its latter stages.
The project is the brainchild of Robert Blackson, Director of Exhibitions and Public Programs at Temple University who, on learning of the instruments, decided to mount a creative project in partnership with a number of local organisations. The first part of the programme was an exhibition of the instruments at Temple University back in 2016. After this an attempt was made to play each instrument, the sound—no matter how basic—being recorded. These samples were sent to composer David Lang, who used them as a reference when composing a new work, which will premiere in October. This performance will involve a mixture of volunteer and professional musicians playing the broken instruments.
Best of all, the programme has raised enough money to make repairs. This will happen after the premiere, most of the instruments finding their way back into the hands of young players.
You can read more about the project, here.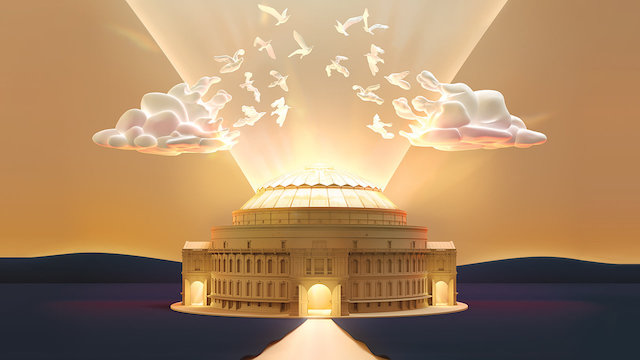 Tickets for the BBC Proms go on sale at 9am on Saturday 13th May. The full programme is available, here. If you wish to view the living composers represented, click on this link and look for those with birth dates only. Alternatively, see below for a complete list of concerts that include new music, arranged in chronological order. As last year, once the Proms gets going you can click through on the link I've given to hear listen again options on concerts you've missed.
As for the programme itself, it's good to see the reintroduction of the the first night premiere, with St John's Dance by Tom Coult on 14th. We've not got a bad crop of other world premieres either, with major new commissions for Pascal Dusapin, Julian Anderson, Brian Elias and Judith Weir. Am I the only one, however, to notice that with 12 in total, there are significantly fewer world premieres than last year (where there were 16) or in 2015 (where there were 18)? A sign, perhaps, that in cash straightened times, new art is considered dispensable.
July
14th Tom Coult, St John's Dance (world premiere); John Adams Harmonium.
16th Sir Harrison Birtwistle, Deep Time (UK premiere).
19th Pascal Dusapin, Outscape (UK premiere).
24th Laurent Durupt, Grids for Greed (world premiere).
26th Julian Anderson, Piano Concerto (world premiere)
28th Anders Hillborg, Sirens (UK premiere).
29th David Sawer, The Greatest Happiness Principle.
30th Sir James MacMillan, A European Requiem (European premiere).
August
3rd Erkki-Sven Tüür, Flamma (UK premiere).
5th Francisco Coll, Mural (London premiere); Thomas Adès, Polaris.
9th Brian Elias, Cello Concerto (world premiere).
12th Judith Weir, In the Land of Uz (world premiere).
14th Mark-Anthony Turnage, Hibiki (European premiere).
15th Thomas Larcher, Nocturne – Insomnia (UK premiere).
15th Philip Glass/Ravi Shanker, Passages (first complete live performance).
17th Michael Gordon, Big Space (world premiere); David Lang, Sunray (London premiere); Julia Wolfe, Big Beautiful Dark and Scary (London premiere): Philip Glass, Glassworks – Closing ; Louis Andriessen, Workers Union.
20th Cheryl Frances-Hoad, Chorale Prelude 'Ein feste Burg ist unser Gott' (world premiere); Jonathan Dove, Chorale Prelude 'Christ unser Herr zum Jordan kam' (world premiere); Daniel Saleeb, Chorale Prelude 'Erhalt uns, Herr, bei deinem Wort' (world premiere), Toccata on 'Erhalt uns, Herr, bei deinem Wort'.
21st Gerald Barry, Canada (world premiere).
30th Andrea Tarrodi, Liguria (UK premiere).
30th Hannah Kendall, The Spark Catchers (world premiere); George Walker, Lyric for Strings.
September
1st Wolfgang Rihm, In-Schrift.
4th John Adams, Lollapalooza.
5th Missy Mazzoli, Sinfonia (for Orbiting Spheres) (European premiere of orchestral version).
9th Lotta Wennäkoski, Flounce (world premiere); John Adams, Lola Montez Does the Spider Dance (London premiere).

Not much of a welcome at JFK, where American composer Mohammed Fairouz was detained for hours when trying to reenter the US, apparently for having a Muslim name. The full story over at the Washington Post.


Archive
1 | ... | 8 | 9 |

10

| 11 | 12 | ... | 49 |