Other Resources

News Archive
To keep up to date with the latest contemporary music news, don't forget to follow C:T on Twitter. Here are a few tweets from today....
I am currently spending a few days as an observer at the International Musicological Society's 20th Annual Congress (19th–23rd March) in Tokyo, partly to provide company to my partner, who is giving a paper on Thursday, partly because there are so many interesting topics being discussed, many of which relate to contemporary music. It has so far been a lot of fun, if a little bewildering—the programme is so packed that many papers occur at the same time, often of things you would like to attend. We are also based in Chigasaki, some way from the centre of Tokyo. This makes getting to the morning sessions tricky.
As well as the lectures, there have been a couple of concerts organised as part of the event. The first was the performance of Gagaku, held before a sake-fuelled opening reception on Sunday night. It was my first live experience of this elegant and ancient art form. We were treated to both traditional Gagaku works, and a modern piece by Sano Kōji. This latter was clearly respectful of its roots though it made me wonder what might be achieved by taking a rather freer approach.
Last night there was a concert of contemporary music. It provided a superb showcase for graduates of the Tokyo University of the Arts (which is hosting the conference), almost all of the performers having attended the institution. Of the works, Regis Campo's witty and well-heard Pop Art (2001–2) and Grisey's more substantial Talea stood out. Kenji Sakai was in the audience to hear his Monopolyphonie/Défuguration for solo cello, a work that effectively explored the possibility (or not) of writing polyphonically for the instrument. Boulez's Derive I left me rather cold; dating from 1984 it feels rather less substantial than some of his more cerebral early efforts. Most bewildering, however, was Wolfgang Rihm's Fremde Szene II for piano trio. It was easy enough to hear the work as a kind of dialogue between Rihm and Schumann, much of the figuration and even the harmonic writing deriving from the latter, but there was a heaviness to the writing with problems of balance that did not derive from the performance.
I would write more, but finish this in haste. Hope to catch the keynote lecture by Toshio Hosokawa this afternoon, as well as a session on twentieth century French music….

Sam Hunt is a PhD researcher at the University of the West of England in the Department of Computer Science and Creative Technologies. His current research is looking into technology that can support computer based music composition, specifically looking at integrating algorithmic music techniques into existing composer workflows, as well as music analysis and visualisation techniques.
He has designed a survey that looks to understand current composer workflow and practice, and invites music practitioners and professionals to participate in it. A link to the survey is included below. The survey should take around 10-15 minutes and any response is greatly appreciated.
Link to survey: https://uwehls.az1.qualtrics.com/SE/?SID=SV_6xL3TLfZiXOIV4V
Output from this survey will inform the design of new composition software and hopefully provide a significant research contribution to the field. If you have any questions, comments, or suggestions, Sam can be contacted directly through the following email address: samuel.hunt@uwe.ac.uk.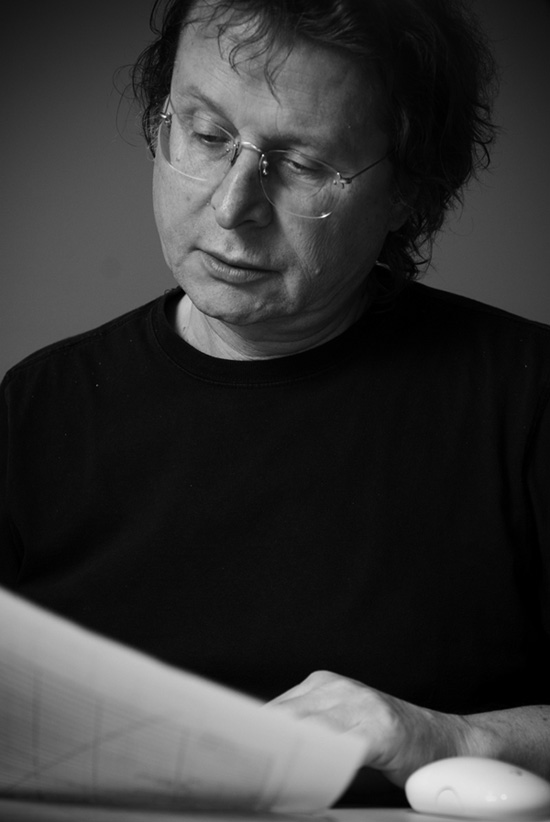 Photo: Tristan Murail
A belated happy birthday to Tristan Murail, who turned 70 on 11th March. At a time when composer birthdays are marked with endless retrospectives and whole years dedicated to their work, it seems strange that such a respected figure is not being fanfared a little more. Perhaps spectralism is out of fashion…
I would have mentioned him at the time, but was preparing for a trip to Japan. Now arrived, my intention was to do a little roundup of new music events from this corner of the globe, but it turns out that this is rather the wrong time of year, both in terms of season and because one of the main concert venues, the Suntory Hall, is closed until the end of August for renovation work. I will, however, be going to a concert of contemporary music organised by the IMS conference (one of the reasons why I am here) on Monday, so may have more to say after that. Just as interestingly I'll also have my first authentic taste of Gagaku, traditional Japanese court music. The conference itself offers a bewildering range of papers (371 free papers, 23 roundtables, and 12 study sessions to be exact) packed into just four days. I've already got a few things earmarked, and am especially looking forward to a keynote lecture that will given by Toshio Hosokawa.
What is true of Japan is true of the rest of the world—contemporary music seems really to get into its stride with the onset of festival season around May. Those looking for something in April, however, could head to the Malta International Music Festival (12th–30th). The composer in residence, Alexey Shor, has pieces being performed in almost every concert. In the UK, meanwhile, the Barbican will host a mini-festival, Sound Unbound 2017, on the weekend of 29–30th. Highlights include music by John WIlliams, experimental music from Gabriel Prokofiev and Nonclassical, some Nordic Noir from the The Samuelsens string duo and a site specific piece by Anna Meredith for the Curve Gallery.
Lack of festivals does not mean a lack of individual premieres, though these are quite scattered around. For a complete breakdown, take a look at C:T's concert listings. Almost every event includes a premiere. A few that jumped out at me include a Viola Concerto from Andreas Zhibaj in Stockholm on 5th, an as yet untitled orchestral work from Esa-Pekka Salonen in Los Angeles on 13th, a Trombone Concerto by James Macmillan in Amsterdam on 20th and a new chamber work by Colin Matthews in Winchester on 28th.
Talking of James MacMillan, younger composers will want to consider attending his Inspire Session at City Halls Glasgow on 2nd April. Part of the BBC Proms Inspire scheme, it will offer the chance to hear music by Macmillan and to submit pieces for performance by BBCSSO musicians. Those who wish only to observe the workshop section are also encouraged to attend.
A very happy birthday to Samuel Barber, who would have been 107 today. To mark the occasion, here is a preview of a soon to be released documentary about the composer, made by Paul Moon. More information about the film is available at its official site, or on Facebook.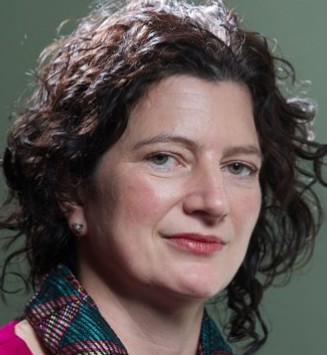 Susanna Eastburn, Chief Executive of Sound and Music
Today is International Women's Day, which celebrates the 'social, economic, cultural and political achievements of women' whilst calling for action to accelerate gender parity.
In this context two articles recently caught my attention. One had geographical relevancy to me, having just moved to the Flanders region of Belgium. It describes a study of 5,227 students from the area, asking them to rate their interest in 24 leisure activities, including in the arts; the extent to which they felt typical of their gender; and whether they felt pressure to conform to gender stereotypes. The result was that 'the more typical a male adolescent considers himself to be, the lower his interest in highbrow culture'. Conversely, the 'more gender congruent a female adolescent is, the higher her interest in highbrow cultural activities.' It went on to observe that this gender gap is reflected in the US in females outnumbering males both in school musical groups and in audience attendance for all highbrow art forms.
The second article was Chief Executive of Sound and Music, Susanna Eastburn's passionate advocacy of female composers in The Guardian on Monday. In her piece she noted that in 2014, a study found that at every stage of development 'the gap between male and female applications widened – from 50% at GCSE level, to the 35% female applicants to our summer school, to the 25% female applicants to Sound and Music's various professional artist development programmes.'
Putting the two studies together begs the obvious question: if women are statistically more likely to be interested in the arts and to be more involved in music-making as students, why are they not following through and becoming composers? Why are they are turning from being creators and participants as youngsters to consumers only as adults? It seems abundantly clear that something, somewhere, is going wrong.
With the weakening of the liberal consensus both in the US and Europe it has become more acceptable to criticise efforts to redress gender imbalances. Some would even argue (as has Milo Yiannopoulos with regard to women in science) that Eastburn's statistics are simply a reflection of women making life choices and even that there are roles to which men are more suited. Just as insidious, however, is a more subtle and unconscious bias against women composers. As Eastburn observes: 'Unconscious biases…can take many forms, from asking questions about their personal lives rather than their music, to offering shorter or lighter commissions, or even (a real-life example) asking a famous female composer who had helped her with her orchestral piece, because she clearly couldn't have done it all by herself.'
It would seem that such conscious and unconscious views are a product of hundreds of years of predominantly male musical history. The stupidity of allowing our judgements to be clouded by the past is evidenced, however, by how much progress we have actually made in the last forty years. If I think only of my native UK, the profession is effectively led by a woman, with Judith Weir as Master of the Queen's music. I was lucky enough to receive tuition from her and another woman composer, Arlene Sierra, as a student. And more widely we have names such as Helen Grime, Tansy Davies, Rebecca Saunders, Errollyn Wallen, Cheryl Frances-Hoad and Charlotte Bray. There are many more.
This is what makes Susanna Eastburn's argument so compelling. The point is, we have made progress, but not nearly enough. The statistics suggest that women composers are still being lost as they progress through the various stages of their training. But, conversely, when we realise the female talent that, against the odds, has managed to break through, the question becomes: what music are we losing because of our failure to support and promote women composers? As Eastburn says, 'it's not about tokenism, it's about talent.'
C:T talks to Ian Watson of London Accordion Orchestra, ahead of their new CD release, featuring new works for Accordion Orchestra by British composers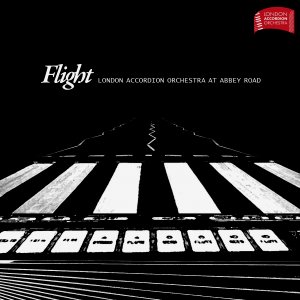 London Accordion Orchestra new CD release
Tell us something about your background.

Hi everyone. I studied accordion at the Royal Academy of Music, London and am now working with many different ensembles, orchestras and bands. I also write music, mainly for accordion orchestra.

Tell us about the London Accordion Orchestra, how it started, the idea behind it

We started in 1999. I was still at the RAM and a friend persuaded me to start up an accordion club at Morley College in South London. The club was a performance space for soloists and groups. Quickly we began to play larger ensemble pieces and eventually we outgrew our rehearsal space at Morley College, so moved to Pimlico and took the name London Accordion Orchestra. Now we 50 players across 2 orchestras and use professional percussionists for concerts. We've toured in Europe, played at great London venues like the National Theatre and St. John's Smith Square and have now recorded our new album 'Flight' at Abbey Road Studios.

Tell us about the specially commissioned pieces on your new recording

There are 6 pieces on the album. 'Flight',which I wrote for the orchestra in 2014, is the title piece. It's a 3 movement piece taking the long distance migration of birds as inspiration. It's proved popular with several orchestra in France and Germany performing it. We commissioned Jason Carr to write us a piece in 2013 to play at the World Music Festival in Austria that year. His piece 'Europa' is a 4 movement piece which went down a storm at the Festival. Matthew Scott from the National Theatre wrote us a piece called 'Karneval' to play in the same festival in 2016. It's a fun piece, quite minimalist, where you hear snippets and fragments of melodies competing with each other just like a carnival passing you by. We also commissioned Stuart Hancock to write us a piece for the 2016 World Music Festival and his piece 'Rhapsody' is beautiful. Stuart writes mostly for film and tv and accordingly the piece has quite an epic sound, really using the 40 players in the main orchestra to create a wonderful sound. My piece 'Clowns' is also on there. It was commissioned by the Nuremberg Accordion Orchestra for their conductors 50th birthday concert. The theme of the concert was humour, there are humorous elements to the piece but as I was writing my slight fear of Clowns must have shone through as some of it is a bit dark! The other piece is another of mine called '2012' - a three movement piece inspired by the London Olympics.
>> Click here to read the rest of the interview

Happy signs that new music is more fashionable than ever. Jim Farber makes the argument in The New Music Paradox, Part 2: Lessons From the Front Lines over at the San Francisco Classical Voice. Well worth a read.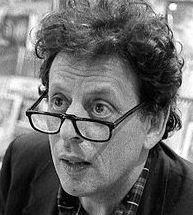 The Glass@80 celebrations are already in full swing, the maestro having celebrated his birthday on January 31st. Anne Midgette points out, however, that the festivities are not quite so all-pervasive as one might imagine. Dennis Russell Davies, who has conducted all eleven of Glass's symphonies, offers some thoughts as to why that is.
Read more at The Washington Post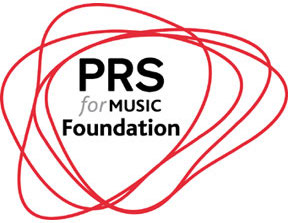 From the PRS website:

The Women Make Music Fund was created to draw attention to the gender gap between men and women in the music industry and increase the number of women creating new music in the UK. In 2011, just 13% of PRS for Music members were professional female songwriters and composers. Now in 2017, female membership sits at 16%.

The outcomes of the Women Make Music Fund speak for themselves. To date, the fund has:

• Attracted 1,300 applications

• Awarded £522,790 in grants

• Increased grantee annual income by an average of £3,513

• Awarded an average grant of £3,600, representing almost 100% return on investment

The report found that over three-quarters (79%) of Women Make Music grantees – which consists of 157 female songwriters, composers and music creators including; Mercury-nominated ESKA, genre-defying composer and producer, Anna Meredith and Women of the Future Award winner Hannah Kendall – said the fund significantly helped their confidence by enabling them to grow their professional profile.

Archive
1 | ... | 8 | 9 |

10

| 11 | 12 | ... | 47 |