Other Resources

News Archive
Austrian composer Olga Neuwirth received the Österreichischen Ehrenzeichen für Wissenschaft und Kunstthe (Austrian Decoration for Science and Art) yesterday. Part of the celebration consisted of a eulogy from Greek composer and conductor Konstantia Gourzi. The award came the day after the world premiere of Neuwirth's new opera Orlando, based on Virginia Woolf's 1928 novel Orlando: A Biography.
Orlando rehearsal preview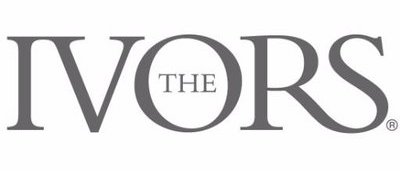 Yesterday evening the Ivors Academy announced the winners of the 2019 Ivors Composer Awards.
Ivor Novello Awards were presented across eleven nominated categories that included jazz composition, works for chamber ensemble and those written for Amateur or Young Performers. In addition, two composers were recognised for their wider contribution to music through the presentation of Ivor Novello Awards for Innovation and Lifetime Achievement. Of the thirteen composers awarded, all but one was honoured by The Ivors Academy for the very first time, with the majority presented to female composers.
Many congratulations to all of the winners, who were as follows:
AMATEUR OR YOUNG PERFORMERS
The Salamander and The Moonraker by Edward Gregson
CHAMBER ENSEMBLE
Flute Concerto by Dai Fujikura
CHORAL
Pocket Universe by Geoff Hannan
COMMUNITY OR EDUCATIONAL PROJECT
Convo by Charlotte Harding
JAZZ COMPOSITION FOR LARGE ENSEMBLE
Jumping In by Laura Jurd
JAZZ COMPOSITION FOR SMALL ENSEMBLE
There is a Crack in Everything by Alison Rayner
ORCHESTRAL
The Book of Miracles (Trombone Concerto) by Gavin Higgins
SMALL CHAMBER
Leafleoht by James Weeks
SOLO OR DUO
Invisible Cities by Charlotte Bray
SOUND ART
Aeons: A Sound Walk for Newcastle by Martin Green
STAGE WORKS
Harriet ('Scenes in the life of Harriet Tubman') by Hilda Paredes
INNOVATION
Anna Meredith MBE
LIFETIME ACHIEVEMENT
Erika Fox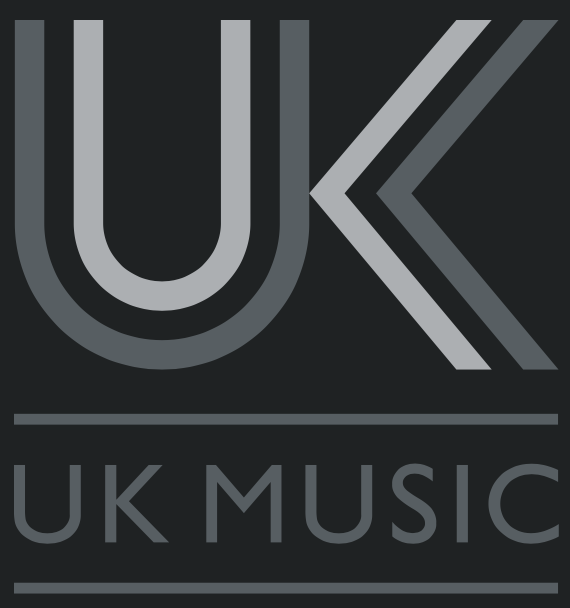 Industry body UK Music has called upon the British government to recognise the power of music to improve wellbeing and boost the development of young people
UK Music CEO Michael Dugher has called on politicians and policymakers to recognise the "transformative" impact that music can have on mental health and wellbeing.
In a speech on Monday December 2 at music therapy charity Nordoff Robbins' Social Value of Music conference, UK Music CEO Michael Dugher outlined the crucial value of music to society and the economy.
Quoting the Music's Music By Numbers report (see here) he revealed the UK music industry now contributed a record £5.2 billion a year to the economy.
Dugher also highlighted findings from the Cultural Learning Alliance, which found that exposure to music enhanced cognitive abilities by 17 per cent. He also pointed to a study in the American Journal of Hospice and Palliative Medicine which revealed 96 per cent of patients had positive responses to music therapy.
Ahead of the looming General Election on December 12, Mr Dugher urged the next Government to set up an inter-departmental strategy on music and health to focus all the social benefits that music can bring.
He added: "This is a vitally important area and something that I and my colleagues at UK Music have already been talking to the Government about. It would be key in mapping out how we maximise the benefits of music for everyone."
Mr Dugher said that "rhetoric needs to be matched by action...including on funding".
In his speech, Mr Dugher referenced the impact of music on health and wellbeing by highlighting
-evidence from the All-Party Parliamentary Group on Arts, Health and Wellbeing that music therapy reduces agitation and the need for medication in 67 per cent of people with dementia.
–Government estimates that arts participation rates in England result in NHS cost savings of £168.8 million due to reduced GP visits.
He said "We all know from personal experience how a particular piece of music can calm us, can lift our mood when we're feeling down or depressed, can help us celebrate and feel good, can give us pause for reflection triggering memories and experiences that define our lives."
Mr Dugher also referenced the impact of music on general educational development by citing a study of
–147 children that found structured music lessons enhanced language-based reasoning, short-term memory and planning and led to improved academic performance.
–608 students that revealed those that played a musical instrument showed greater progress at school and better academic outcomes than those pupils who did not play music.
He said "All the evidence suggests that children who are engaged in their education through music, and similarly through other subjects like drama and sport, do better at core subjects like Maths and English."
For more information: UK Music website.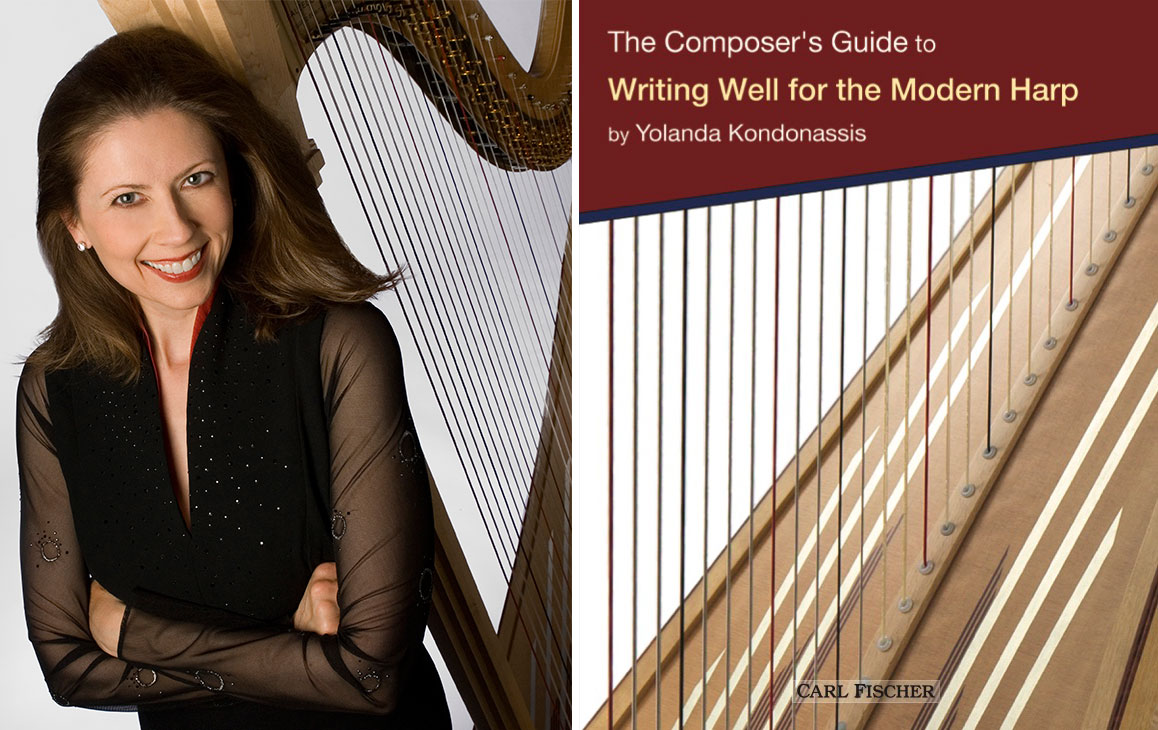 Harpist Yolanda Kondonassis has announced the release of her new book, The Composer's Guide to Writing Well for the Modern Harp (Carl Fischer Music), a comprehensive guide and conversational text on composing idiomatically for the harp. The book features 22 detailed chapters on a full spectrum of topics, including technical logistics, chromaticism, notation, context, resonance management, special effects, and more.
Kondonassis, one of the world's most renowned harp soloists, writes, "In many ways, this book has been writing itself in my head for at least two decades. My motivation to demystify the harp is strong; I would even go so far as to call it a mission, but my goal is not merely to provide a set of rules, lists, and practical suggestions. While I have made a concentrated effort to streamline information and highlight those areas that I consider to be the most valuable and important, this volume should not read like a textbook. It should feel more like a friendly, candid conversation with an experienced harpist who wants to make composing for the harp easier and more successful."
Topics covered in Kondonassis' book include:
Chromaticism and navigating the harp's pedal system

Physics of writing idiomatic music

Practical guidance on register, volume, and resonance

Comprehensive index of traditional effects and notation

Over twenty pages of contemporary special effects with notation

Props, electro-acoustics, and media integration

Candid advice on writing for the harp in every context
The Composer's Guide to Writing Well for the Modern Harp also features six original illustrations by cartoonist Jeffrey Curnow. Each cartoon was drawn especially for the book and imparts Curnow's gift of musical humour.
As an author, composer, and arranger, Kondonassis has published three books to date: On Playing the Harp, The Yolanda Kondonassis Collection, and The Yolanda Kondonassis Christmas Collection, all published by Carl Fischer Music. She has also published a children's book, Our House is Round: A Kid's Book About Why Protecting Our Earth Matters.
The Composer's Guide to Writing Well for the Modern Harp is available now from Carl Fisher Music.
The death of eminent choral conductor Stephen Cleobury last Friday, just a few month into his retirement, came as shocking news to those of us not in the cathedral music loop.
Cleobury will chiefly be remembered as Director of Music at King's College Cambridge, where he successfully maintained its world-class choral tradition for the better part of 40 years. Outside Cambridge he conducted the East Anglia Chamber Orchestra (for which he also served as honorary president) and was chief conductor of the BBC Singers from 1995 to 2007 before becoming their connector laureate. He was president of the Royal College of Organists from 1990 to 1992, continuing to give organ recitals throughout his career. Both as conductor and performer he leaves a substantial and highly-regarded discography.
He was a great supporter of contemporary music. At King's he established the annual tradition of commissioning a composer to write a new carol for the Festival of Nine Lessons and Carols. They included such figures as Peter Maxwell Davies, Lennox Berkeley, Judith Weir, Arvo Pärt, Jonathan Harvey, Thea Musgrave and Tansy Davies. As Director of the Cambridge University Musical Society he also recorded Alexander's Goehr's The Death of Moses and gave the first performance of Peter Maxwell Davies' The Sorecerer's Mirror.
Stephen Cleobury was appointed as CBE in 2009 and knighted this year for his services to choral music.
John Rutter: A Tribute to Sir Stephen Cleobury (including insights into the commissioning of the Festival of Nine Lessons Carol)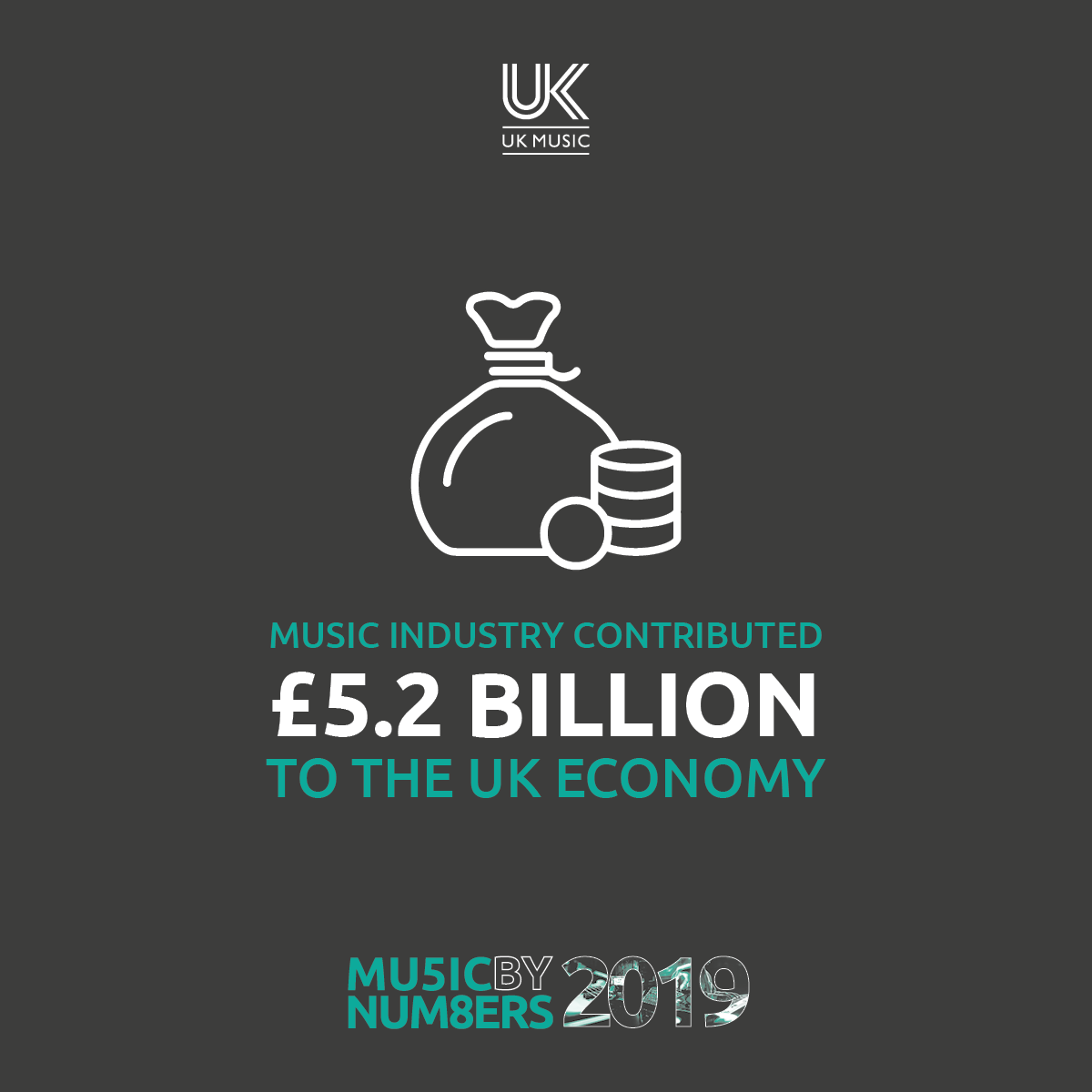 Music by Numbers 2019 - industry contributes £5.2 billion to UK economy
Industry body UK Music today published its first study reveals the role music plays in the economy. The key findings include:
- The UK music industry contributed £5.2 billion to the UK economy in 2018.
- The Live Music sector made contribution of £1.1 billion in 2018 - up 10% from £991 million in 2017.
- Employment in the industry hit an all-time high of 190,935 in 2018.
- The total export revenue of the music industry was £2.7 billion in 2018.
- Music tourism alone contributed £4.5 billion spend to the UK economy in 2018 - up 12% from £4 billion in 2017.
- Overseas visitors to UK shows and festivals surged by 10% from 810,000 in 2017 to 888,000 in 2018.
UK Music CEO Michael Dugher said:
Our report reveals firm evidence that the British music industry is in great shape and continuing to lead the world.
The figures are hugely encouraging and show that, as well as enriching the lives of millions of people, music makes an incredible contribution to the UK's economy.
Full story, here.
U.S. composer and performer Nancy Bloomer Deussen died on 16th November. She was 88.
Bloomer Deussen, a prominent Californian, was co-founder of the San Francisco Bay Area National Association of Composers, also serving on the national body for a number of years.
Deussen was educated at Juilliard School, The Manhattan School of Music, USC School of Music and San Jose State University, studying composition with Vittorio Giannini, Lukas Foss, Ingolf Dahl and Wilson Coker.
Bloomer Deussen was an advocate of accessible contemporary music, a fact reflected in her own style, which is melodic and tonal. She also was known for using the natural world as a source for inspiration, both more generally in works such as Cascades (piano), One of Nature's Majesties (clarinet, bassoon and piano) and Loveliest of Trees (soprano with piano), or in works with a specific sense of place, such as Afternoon in Asbury Park (trumpet and piano), Parisian Caper (alto sax, clarinet and piano) or Yellowstone Suite (soprano and alto recorders, harpsichord, viola da gamba).
A recipient of many grants, including The Peninsula Community, Silicon Valley Arts Council, The American Composer's Forum, The Contemporary Record Society and the Mu Phi Epsilon Memorial Foundation, she also won the Mu Phi Epsilon Original Composition Contest for her Woodwind Quartet (1987), The Bay Area Composer's Symposium Award for Reflections on the Hudson, for orchestra (1994), The Britten on-the-Bay Prize for Trio for Violin, Clarinet and Piano (1996) and the Mu Phi Epsilon Original Composition Contest for Concerto for Clarinet and Small Orchestra (1999).
Bloomer Deussen was also active as a pianist, both in performances of her own works and in shows by Gershwin, Cole Porter, Rodgers and Hart, Irving Berlin and others. She also worked privately as a teacher of composition.
Peninsula Suite (Nancy Bloomer Deussen) Mvmt. 1 - Morning Music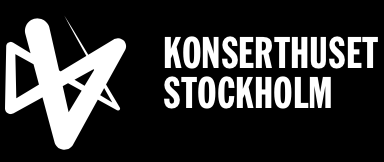 George Benjamin will be the fourth British composer in a decade to be featured in the annual international Composer Festival.
Three of the four concerts centre on his orchestral works, either alone or in combination with other instruments. On the 21st is the opportunity to hear his Duet for piano and orchestra; Dream of the Song for countertenor, female chorus and orchestra; Sometime Voices, for baritone solo, SATB chorus and orchestra; and Palimpsests. In case you can't make it, this concert will be reported in its entirety on 23rd. The concert on 22nd begins with Sibelius's Tapiola, providing a way into Benjamin's A Mind of Winter, for soprano and orchestra, also an exploration of vast landscapes. This is followed Dance Figures and Ringed by the Flat Horizon.
The final concert on 24th features smaller works: Viola, viola for two violas; At First Light for chamber orchestra; and Into the Little Hill, a lyrical tale based on the story of the Pied Piper of Hamelin for soprano, contralto and ensemble.
For more information and tickets: Konserthuset, Stockholm.
A year Sound and Music published data into the ethnicity of those applying for their composition programmes. From these results they made changes to the application process of their Artist Development Programme, in the hope that it would lead to greater diversity in their applicants.
The results of this years's survey suggest relatively little movement year on year (see inforgraphic, below).
SaM said: 'If we are to make progress in making our opportunities more inclusive we need to think, and act, far more radically. Over the next few months we will be shaping a new strategy to address this need, in consultation with a broad range of external advisors.'
Full story, here.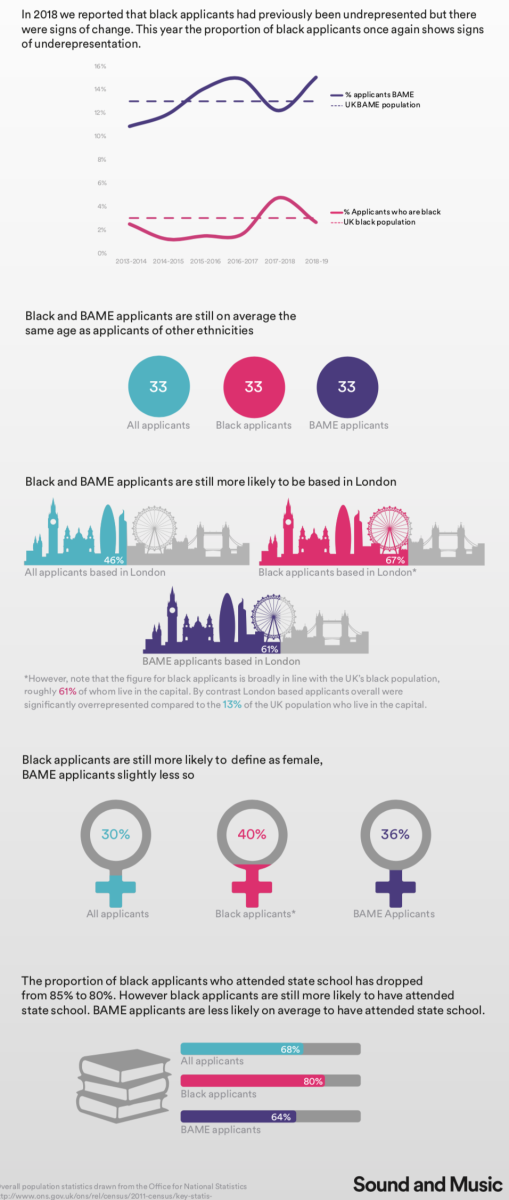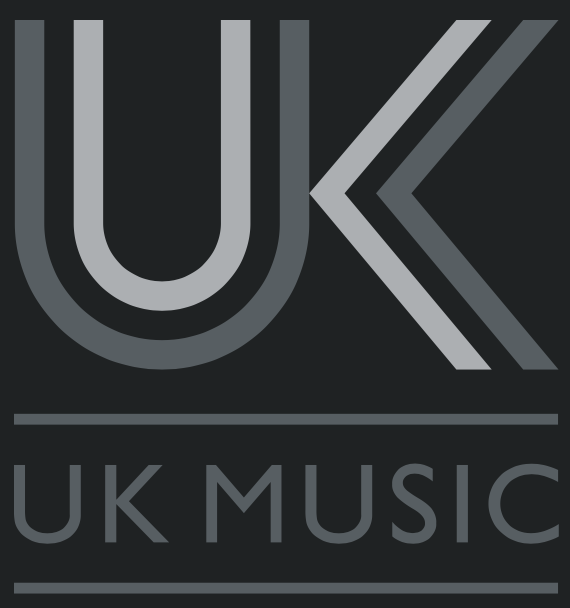 As we await the official manifesto launches from the main UK political parties, UK Music and ISM have called upon party leaders to back the industry ahead of the general election.
From UK Music, CEO Michael Dugher has written to party leaders urging them to include policies to 'protect copyright, secure the music industry's talent pipeline and increase entrepreneurial support.'
UK Music CEO Michael Dugher said: "The UK music industry supports well over a hundred thousand jobs and contributes a massive amount to both the British economy and our cultural life.
"This General Election could be game-changing for all sorts of reasons and I'm determined to make sure that the voice of our vibrant and diverse music industry is heard loud and clear – whoever ends up in Downing Street.
For full story, see here.
ISM meanwhile has launched its 'Manifesto for Musicians.' It calls for:
an all-encompassing deal to protect the music community in the event that Brexit goes ahead, which includes the introduction of a two-year, multi-entry visa for musicians.
the reform or abolition of the English Baccalaureate (EBacc) which, it says, 'is causing so much harm to music education in our secondary schools and undermining the incredibly valuable creative industries.'
For full story, see here.




Archive


1

| 2 | 3 | 4 | 5 | ... | 64 |