Other Resources

News Archive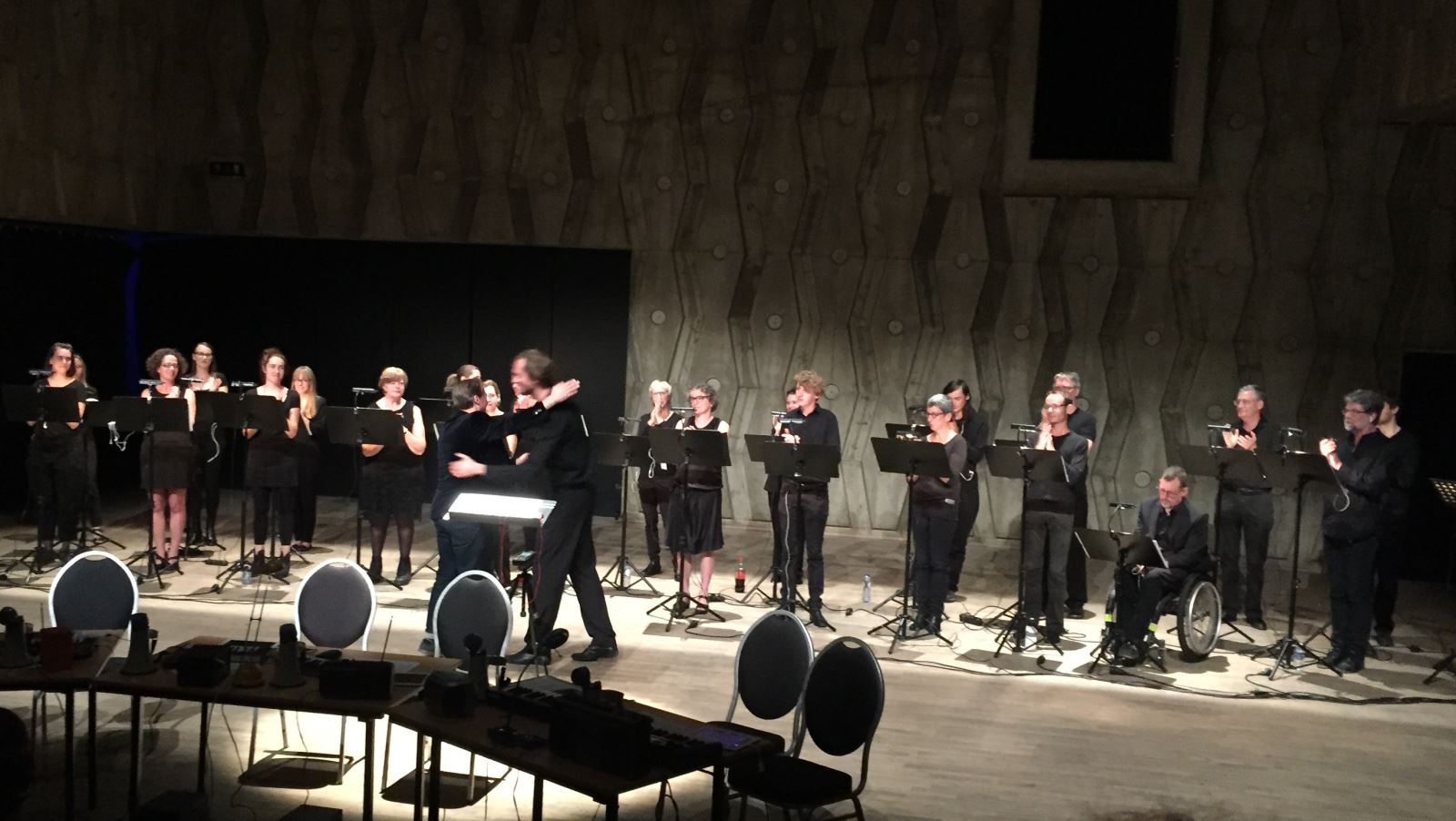 Bryn Harrison after the world premiere of First Light
Leuven's Transit Festival came to a close last night with Jessie Marino's bewilderingly Nice Guys Win Twice. Blurring the line between music, theatre and visual art one was left impressed by the means, even if one was ultimately unsure of the message. The work ended on a strikingly visual note, a shoal of radio controlled goldfish sent swimming towards the audience. You couldn't deny it was entertaining.
The rest of the weekend festival provided variety in abundance. There was finely worked and serious concert music, most notably James Dillon's Tanz/haus, whose sometimes brittle Boulezian textures enchanted the ears. There was a concert of pop-inflected songs, a perfect late night palette cleanser with VONK ensemble; a concert project involving amateur players, the composers providing imaginative and effective solutions to the challenges that this kind of writing poses; there were deconstructed and reconstructed instruments with the Tiptoe Company; and absurdist theatre (and much more) with the Nadar Ensemble.
Across the weekend several works stood out. Bryn Harrison's First Light was one of the pieces written for amateur performers, in his case for a choir of 24 singers. His approach, which involved giving each singer a single pitch, was astute and allowed the group to perform the work with real authority. Mostly, however, one was left impressed by the piece itself, the slow inevitability of its transformations, the shimmering beauty of its surface. Alexander Chernyshkov's of the enlightened state of walruses, performed by the Nadar Ensemble had something of the circus about it, with two unexpected interventions, from a man wearing a mutant tuba and a drummer not quite in command of his apparatus. It was striking, however, that this piece succeeded where other more tricksy works failed, by being sufficiently musically interesting—in particular I enjoyed its Berio-like textural playfulness and clever interactions with a mechanical device mounted upon a table. Frederik Neyrinck's 4 Fragements, for bass clarinet and double bass, played on Sunday afternoon, kept visual trickery to minimum, the players simply changing position between each of the four movements. The writing was exquisite, a compelling marriage of musical content and extended instrumental technique.
Amongst other audience members opinion differed widely as to what counted amongst the festival highlights (even though it was striking how many of those I spoke to mentioned Neyrinck's work). Whilst disagreeing with one person, who also happened to be a Dutch musicologist, I predictably offered 'in taste there are no arguments', as a way of settling things. The Dutch riposte, he helpfully said, was that 'if you have no argument then you have no taste'. Happily, amidst the disagreements, Transit provided something for all tastes, a splendid weekend of innovative music-making. I think we both went home happy.
Congratulations to young Scotsman Gregor Forbes, who is the first composer to win the International Hanns Eisler Scholarship by the City of Leipzig. He will receive 5000 euros and be invited to spend five months in the birth house of Hanns Eisler in Leipzig.
The Marie-Josée Kravis Prize for New Music is awarded by the New York Philharmonic for to a composer that has shown 'extraordinary endeavor in the field of new music.' Previous winners are Louis Andriessen, Per Nøgård and Henri Dutilleux. On 11th October Unsuk Chin was announced as the next recipient. She will receive $200,000 and a commission for the New York Philharmonic. Commenting on the announcement Chin said 'I am deeply honoured to have been bestowed with The Marie-Josée Kravis Prize for New Music, having such great respect and admiration for my predecessors and for the New York Philharmonic…I hugely admire the New York Philharmonic's commitment to new composers and I am thrilled to have a chance to collaborate with them on a new work of mine.'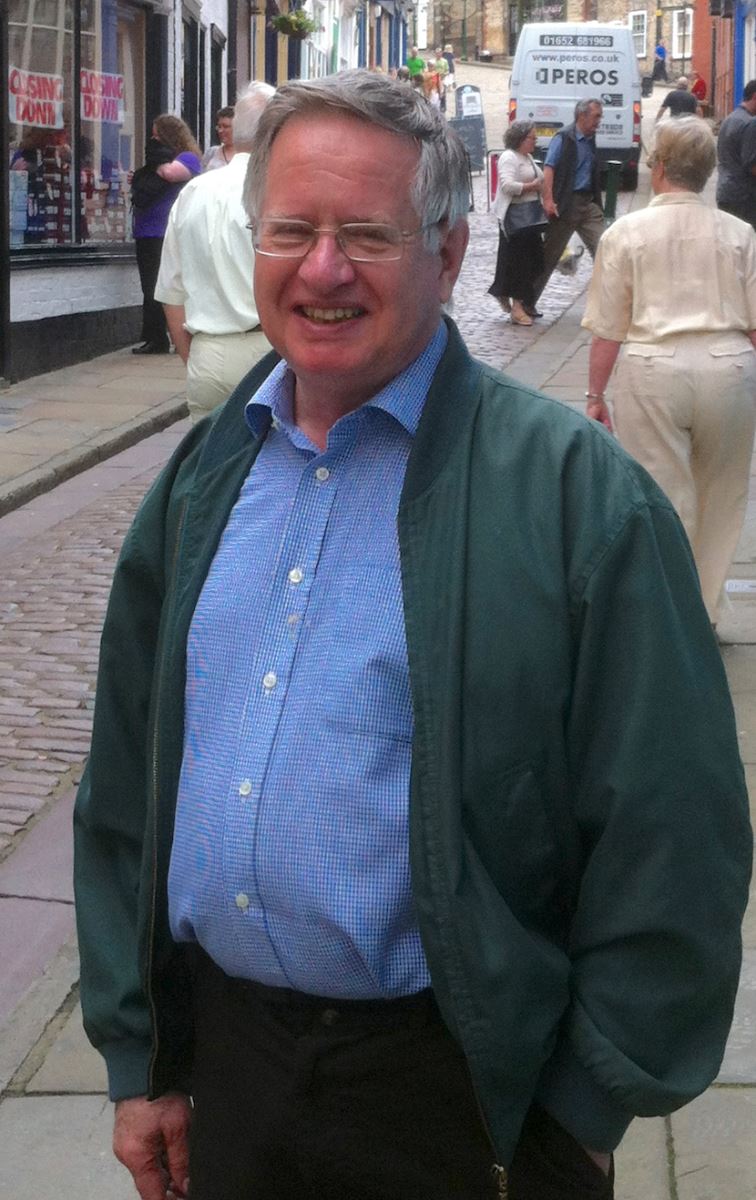 Normally at C:T I reserve obituaries for composers. Today I want to spend a moment remembering a musicologist. I wish to do so partly because I have been surprised by how little has been written about him elsewhere, partly because I know that, through his teaching work, he was an enormously important figure for generations of students. Mostly I want to write about him because he was my friend.
John Tyrrell was the world's foremost Leoš Janáček scholar. Born in Zimbabwe (then Southern Rhodesia) in 1942, he studied at Cape Town, Oxford and Brno. In 1976 he was appointed as a lecturer at Nottingham University, becoming a Professor in 1996. With the support of the British Council and Czech Music Fund he worked on Janacek's manuscript material in Brno from 1992. From 1996–2000 he was an Executive Editor of the second edition of The New Grove Dictionary of Music and Musicians. He was appointed Research Professor at Cardiff University in 2000. His publications focus upon Czech music and Janáček in particular. These include Czech Opera (1988), Janáček's Operas: A Documentary Account (1992), My Life with Janáček, translations of Janáček's widow's memoir of her life with the composer (1992), and Intimate Letters, translations of Janáček's correspondence with Kamila Stösslová (1992). His magisterial two-volume life of Janáček, The Lonely Blackbird and The Tsar of the Forest, published in 2006 and 2007 by Faber, is the definite account. John was awarded honorary doctorates from Masaryk University and the Janáček Academy of Performing Arts and in January was named International Ambassador of Czech Music. This year's Janacek International Festival, held in Brno from November 17th to December 5th will be dedicated to his memory.
That is the professional account. The grand man.
An alternative insight into his character, however, is summed up by friends and students who knew him at Cardiff. The first, told by a composer colleague of mine, went like this:
"I do remember once running after him to ask a question: 'Professor Tyrrell, Professor Tyrrell!' He span around so quickly and shouted: 'For God's sake! My name's John!'"
Another, from a diminutive student:
"We were in his office and the doorbell rang. I jumped up to get it and he said 'can you reach?'" [John could get away with this because he was also very short]
Another:
"Devastating. He once bought me a CD simply because I expressed some enthusiasm for a composer. He was an incredible tutor."
From a music librarian:
"He was very pro-library, always giving at least two copies of his books to the collection when they came out. He always made time to spend with us. A joy for me every time he came in to the library."
And in response to this:
"He was lovely—but did he speak to you via paper airplane like we did?"
John wore his phenomenal scholarship lightly, made himself available, was just a hugely respected, down-to-earth figure.
I met him at Cardiff in 2005. He was in charge of a study techniques module for postgraduates and ran the postgraduate forum with the Professor of Composition, Anthony Powers. It was through the forum that I really got to know him. Though his interest in every student was abundantly apparent, this felt particularly true of the composers amongst us. He was always keen to play recordings of our works during the forum, to discuss them at length. The composition PhD at Cardiff also required that composers write a substantial commentary to their portfolio of pieces. For many of us, more comfortable dealing with notes than words, this was the most onerous part of the process. John, who had no obligation to offer his time in this way, generously checked though many of these, offering detailed advice. There is no one I have met, before or since, that I would trust more in questions of syntax and style. He always ribbed me that I used 'too many intensifiers.' To this day I feel he looks over my shoulder as I write. On his retirement a few of us in the forum organised a collection for him. Asking people to give money to buy presents for John was the easiest job in the world.
At one of the Music Department composition concerts, to which he always came, John took a bit of a shine to one of my pieces. We spoke about it at length afterwards. This became the start of a friendship that continued after he left Cardiff in 2008. He became a trusted advisor in all matters, professional and personal. Mostly this was conducted via email: newsy notes and funny stories; requests for advice (from me), wise words (from him). He read through my own PhD commentary and also a couple of articles on the composer Henri Dutilleux. I also had the great pleasure of welcoming him to my native Pembrokeshire and visiting him in Nottingham. Our emails became a little more sporadic as time went by, until in September 2015 we lost touch.
That last email from him, as I was contemplating a turbulent time in my own life–a move to the South of France–fills me with such pain today. As ever he was full of advice, of concern about what lay ahead. His last words were to wish me good luck and invite me to visit him when back in the UK. After I moved I thought often of him, assuming that I would eventually get back in touch and it would be just as if no time had passed at all. Forgetting his age, I believed he was a permanent fixture in my life. Is there any stupidity quite as complete as believing that friends don't die?
No doubt he would chuckle at my distress now. He was only too aware how tangled and complicated life can become, how easy it is to lose touch. And he was too great a person to judge the quality of a relationship by such mean measures.
That knowledge doesn't diminish the pain, however. I will miss you terribly John. With the rest of the world I will miss your phenomenal scholarship. But most of all I, as with all who really knew you, will miss the funniest, loveliest most generous of men. A gentleman and a gentle man. Rest in peace.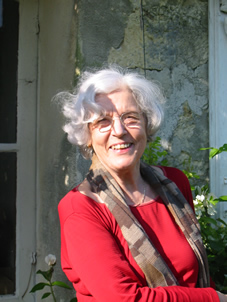 If you are an ageing composer whose heart was warmed by the news that Simon Rattle has 'discovered' nonagenarian Betsy Jolas, you should probably moderate your enthusiasm. Whilst Rattle knew very little about the composer before trawling YouTube for examples of her work, Jolas is hardly a figure plucked from obscurity.
Jolas was born in Paris in 1926 into a literary and artistic family. Her mother, Maria Jolas, was a translator, her father, Eugène Jolas, a poet and journalist. Their circle of friends and acquaintances included figures such as Ernest Hemingway, James Joyce, Henri Matisse and Edgard Varèse. She studied in the U.S. in the 40s, returning to France in 1948 to continue her studies with Darius Milhaud, Simone Plé-Caussade and Olivier Messiaen at the Conservatoire National Supérieur de Musique. She later worked as Messiaen's assistant, eventually being appointed to the Conservatoire in 1975.
Jolas's background was critical in her formation as a composer. It has been argued that her familiarity with words led to a sensitivity in voice setting that 'protected her from some of the musical excesses of the post-war music world.' Unlike other composers, she was also less interested in a break with the past, a fact, for example, reflected in her interest in Renaissance music. Of this Jolas herself has remarked 'My roots are in the entire history of music, not just in contemporary music.'
None of which is to say that Jolas was unaware or uninfluenced by the radical innovations of the postwar avant-garde. After discovering Webern's Fünf Stüke, op. 10 in the early 1950, she quickly began familiarising herself with the works of Boulez, Stockhausen and others. Her response, however, was tempered by 'her passion for the voice and its expressive qualities' as exemplified by such works as Mots (1963), or her breakthrough work Quatuor II, for soprano and string trio (1964), which treats the voice as an equal within the texture:
Jeremy Thurlow identifies another feature of her music, her distinct approach to rhythm and metre. Other composers around this time were experimenting with the blurring of weak and strong beats (Messiaen's non-retrogradable rhythms or Ligeti's concept of 'clocks and clouds'). Jonas took her inspiration from composers such as Lassus and Debussy, the first important example of her approach being J.D.E (1966), 'which loosens the ties of conventional rhythmic coordination, without sacrificing the contrapuntal relation of the parts by allowing freely unsynchronized playing':
Subsequent years continued these preoccupations. Though the scope of her work expanded to include orchestral writing, the influence of the voice has never seemed far away, either implied, through the expressivity of the instrumental writing, or by overt reference, as in 11 Lieder for trumpet and chamber orchestra (1977); Frauenleben, 9 Lieder for viola and orchestra (1992); and Lumor, 7 Lieder Spirtuels for saxophone and orchestra (1996). There were also more works that included voice, most notably the operas Le Cyclope (1986) and Schliemann (1987).
Jolas's impressive collection of awards underlines her status. These include those from the Copley Foundation of Chicago (1954), ORTF (1961), the American Academy of Arts (1973) and the Koussevitsky Fondation (1974); the Grand Prix National de la Musique (1974), Grand Prix de la Ville de Paris (1981) and the Grand Prix de la SACEM (1982). Jolas became a member of the American Academy of Arts and Letters in 1983 and has taught at Yale, Harvard, Mills College, Berkeley, USC and San Diego University.
Before being 'discovered' by Simon Rattle, she has also accrued a large number of international performances from groups such as The Boston Symphony Chamber Players, the Concord Quartet, the Domaine Musical, the Percussions de Strasbourg, the Lincoln Center Chamber Music Society, the London Sinfonietta, Ensemble Intercontemporain and the Philharmonia. She has an extensive discography.
Not undiscovered, then, but perhaps not fully appreciated, especially outside France and the Unites States. In this sense Rattle's raising of her profile has done us all a service.
For more information on Betsy Jonas:
Grove online (subscription required)
Video interview with Betsy Jonas: www.digitalconcerthall.com/en/interview/22414-8
Other interviews:
http://www.kcstudio.com/jolas.html
https://van-us.atavist.com/jolas-interview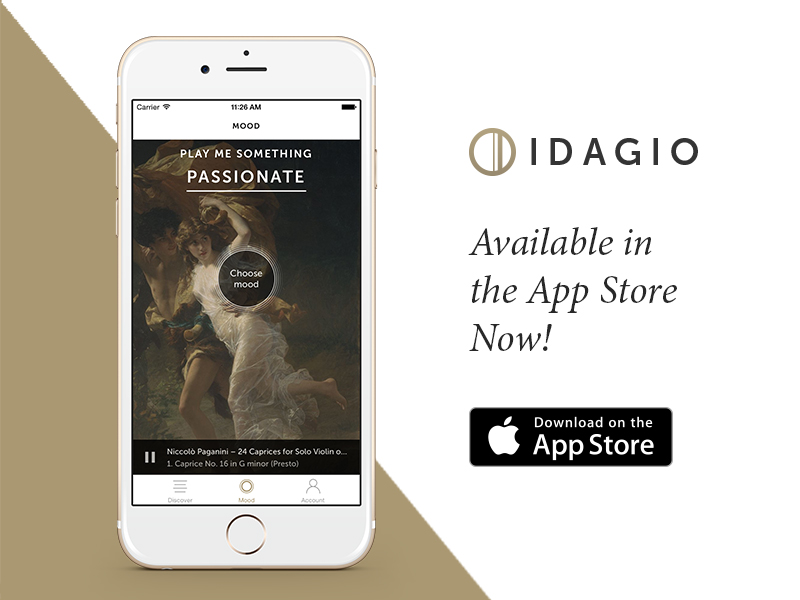 IDAGIO, the streaming service for classical music is now available in North America.
IDAGIO currently offers more than a million classical tracks, and is continuing to expand its catalogue with the addition of 20,000 new tracks each week. This library comprises recordings of more than 130,000 works, including a wealth of curated playlists and content from key concert artists, orchestras, and opera companies.
IDAGIO is $9.99 per month in the US and Canada, either at idagio.com or through IDAGIO's mobile apps for iOS and Android and desktop apps for macOS and Windows.

To learn more about the service, including its potential as a platform for composers, read C:T's interview with its founder Till Janczukowicz, here.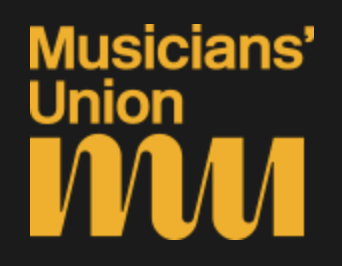 The ending of freedom of movement with continental Europe is likely to mean an increase in bureaucracy for touring musicians. Additional red tape may include the imposition of visas and carnets. The costs involved may make touring a thing of the past for those who operate on a smaller budget.
As such, the Musicians' Union has started a petition calling on government to introduce an EU touring visa. This, they say, must be 'affordable, multi-entry, admin-light and cover all EU member states.' They are encouraging all musicians and music-lovers to sign.
You can read more about the petition here or, if you are already convinced, head straight to the petition here.
Christian Morris talks with Maarten Beirens, artistic director of the Transit Festival, part of Festival 20/21 held in the Flemish city of Leuven.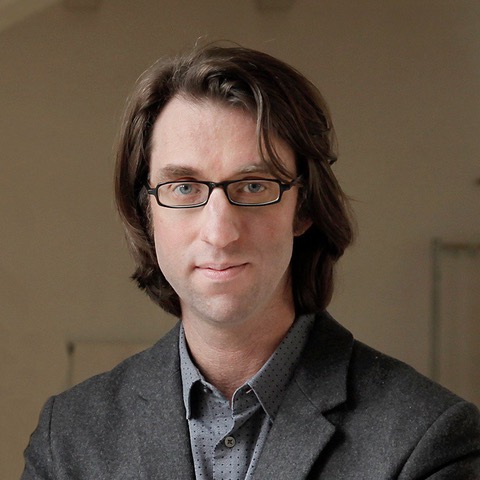 Maarten Beirens
You've been at the festival since 2015?

Let me try to do the maths...I think so. This is my fourth edition.


Could you tell us a little bit about the history of the festival?

It started in the late 90s. It was founded by Mark Delaere who is Professor of Musicology here in Leuven. He had been running a new music festival that he had been organising from within the Musicology Department using students who were doing everything in house, ticketing and whatever. So not a professional organisation that really stretched the possibilities of what a musicology department could actually do. But the impulse was already there. That festival had a different name - it was Nieuwe Stemmen, New Voices. It had the aim of bringing together music as a practice as composers are dealing with it now and musicology. Bridging the gap between scholarly study of music on one hand and the music world as an active creative thing on the other.
>> Click here to read the full interview
It's gratifying to find a new music festival on one's doorstep, so I make special mention today of Festival 20/21, which runs from 24th September to 25th October in the Flemish city of Leuven (just a few short trainstops from Brussels).
The festival is split into two parts. Festival 20/21 itself concentrates on more established composers from the twentieth century to the present day. Highlights include an evening of Penderecki premieres on 4th October; George Crumb's visceral Black Angels quartet on 10th; Eric Satie's La mort de Socrate paired with John Cage's Cheap Imitation III, which is derived from Satie's work, on 22nd; and Éclairs sur l'Au-Delà and Et exspecto resurrectionem mortuorum by Olivier Messiaen on 25th.
Transit (12th–14th October) is a festival within a festival concentrating on newer works and younger composers. The classics of the future. Given its 11 events take place over one weekend it makes for an especially enticing event for those prepared to make the pilgrimage—you will get to hear a lot of new music in a short space of time.
Highlight include premieres from Jasper Vanpaemel, Liesa Van der Aa, Bryn Harrison, James Saunders, Tim Mariën, Patricia Alessandrini, Alexander Chernyshkov, Lisa Streich, Michael Finnissy, Georgia Nicolaou, Frederik Neyrinck and Stefan Van Eycken. There will also be a chance to hear James Dillon's Tanz/haus : tryptich, which was co-commisioned with Huddersfield Contemporary Music Festival and was a huge success there in 2017. There will also be two armchair discussion on the theme of 'democracy' in new music with musicologist Robert Adlington.
I spoke to one of the festival's artistic directors, Maarten Beirens, just a few days ago about the event. Look out for that interview in the next few days.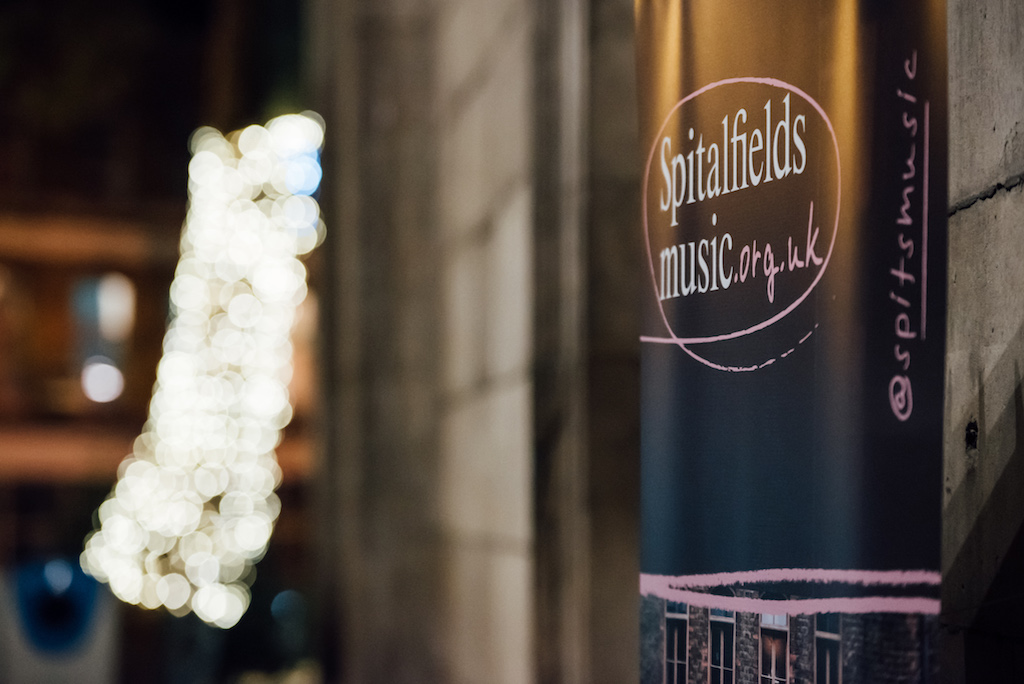 An immersive 9-day music series, Spitalfields Music Festival marries early and contemporary music. Now in its 42nd year, the festival will once again bring artists, audiences and communities together in the heart of East London between the 1–9 December 2018.
Curated by conductor André de Ridder, festival highlights include:

-Unknown, Remembered, an immersive site-specific project which fuses Handel's operatic scena La Lucrezia with a new commission from Shiva Feshareki.
-The Coveryard, a collective of arrangers and multi-instrumentalists led by Josephine Stephenson and Sarah Latto. Their composition interweaves songs from iconic Manchester rock band The Smiths with new arrangements of Purcell.
-The Riot Ensemble return to Spitalfields Music Festival with a programme of work by some of Canada's most exciting contemporary composers including Richard Reed Parry for his Music for Heart and Breath with instrumentalists connected to stethoscopes and playing to the rhythms of their own heartbeats; Christopher Mayo's Beast; and Nicole Lizée's Black Midi
-Also presents will be British composers Anna Meredith and Shiva Feshareki alongside Stravinsky's masterpiece The Firebird Suite. There will also be a site specific, surround-sound orchestra and a guest appearance by soloist Jörgen van Rijen, conducted by André de Ridder at York Hall in Bethnal Green, the home of British boxing
For more information
Website: spitalfieldsmusic.org.uk
Twitter: @spitsmusic
Facebook: /spitalfieldsmusic
Instagram: @spitsmusic
Could this be the latest trend in choral writing? Meet the Huutajat Choir...

Read more about them, and Petri Sirviö, their composer, founder and director, here.

Archive


1

| 2 | 3 | 4 | 5 | ... | 53 |