Blog » Valley of Death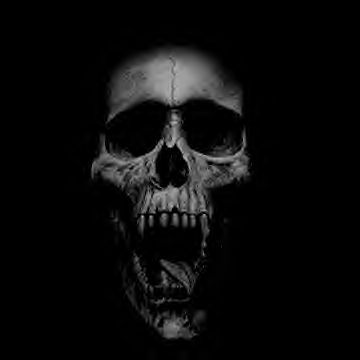 Ok, we all need to wake up and take note of what may be coming our way. No one, surely, can have failed to notice that the UK University sector is about to take the biggest hit imaginable from the forthcoming cuts instigated by the current coalition government. According to Universities UK head, Professor Steve Smith, the Browne Review sets out figures that "confirm our worst fears" signaling a £3.2bn or 79% cut from teaching and £1bn from research in the immanent Spending Review, and according to Professor Smith, there "remains is a terrible danger of the valley of death becoming a reality for all institutions."
What is less obvious is that arts and humanities are to endure the worst of this slaughter. If I am correct, it is evident that STEM subjects (Science, Technology, Engineering and mathematics) can tangibly demonstrate at least an 8-fold return on investment and so the terminally unimaginative amongst the ranks of our elders and betters will seize upon this as confirmation of their need to stem the tide of messy and pointless pursuits such as humanities and arts. The fallout from this could see an implosion of arts and humanities studies and research in HE, mass redundancies of academic staff, closures of arts departments and even of some whole universities.
The impact on us as composers could be catastrophic as we take hits from both sides: massive cuts in arts funding in general which will dry up commissions and projects, and then our possibilities for earning from teaching taken away by the Government's wholesale butchery of the university sector.
If anyone has any insights on how to offer a solid and convincing case for supporting and funding arts and humanities to the same extent as science, technology, engineering, mathematics and medicine, please do add your comments. It may be obvious to us that the destruction of these irreplaceable, precious resources is going to have horrendous consequences for the UK in decades to come, but it needs to be pointed out to those making the decisions now.
Below is a useful range of links on this:
http://www.bbc.co.uk/news/education-11550619
http://www.timeshighereducation.co.uk/story.asp?sectioncode=26&storycode=413873&c=1
http://www.insidehighered.com/views/2010/10/14/edelstein
http://opinionator.blogs.nytimes.com/2010/10/11/the-crisis-of-the-humanities-officially-arrives/?scp=2&sq=humanities&st=cse
http://www.nytimes.com/2010/10/16/world/europe/16britain.html?_r=1&th&emc=th
http://www.leftfootforward.org/2010/10/we-can-afford-to-fund-our-universities-the-fact-is-we-choose-not-to/
http://www.socialtextjournal.org/periscope/2010/08/academic-free-fall.php
COMMENTS