Blog » Kenneth Hesketh Interview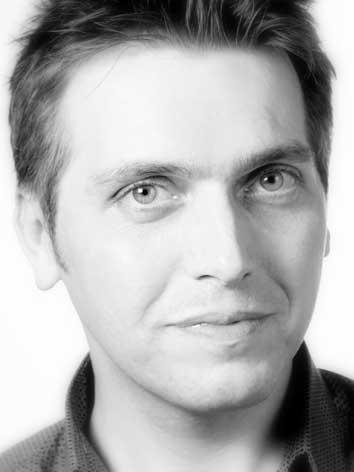 Earlier this month I spoke with British composer Ken Hesketh who has just finished a stint as Composer in the House with Royal Liverpool Philharmonic Orchesra.
Tell us something about your background.

I was born in Liverpool to a non-musical, but incredibly supportive, family. I joined Liverpool's Anglican Cathedral choir at eight. After my voice broke, I joined the Merseyside youth orchestra and then the National Youth Orchestra of Great Britain. I was fortunate to have all my early orchestral music performed by these orchestras (a fond memory was working with the late Vernon Handley around this time, a thoroughly enjoyable if daunting experience). I continued my musical studies at St. Mary's music school in Edinburgh and a little later at the Royal College of music. After my first post-grad I attended the Tanglewood summer course in 1995 where Henri Dutilleux was in residence. The summer of '95 was certainly one of the most special years of my life for reasons both musical and personal. I stayed in the USA to pursue a Masters degree in Composition at the University of Michigan, Ann Arbor and during this time I was awarded the Shakespeare Prize scholarship from the Toepfer Foundation in Hamburg which, on the completion of the degree, allowed me a stay of almost 2 years in Berlin. I returned to London in 1999 where I took up the Constant and Kit Lambert Fellowship at the RCM. After two years I began to teach at the RCM.
Read the rest of the interview here

COMMENTS