Blog » Bella Tromba Interview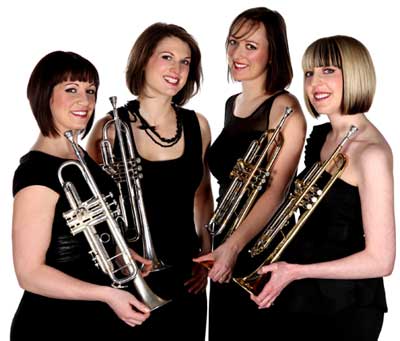 "composers are generally lovely. (If that sounds like a suck up, it is, send us your music!)" say trumpet quartet Bella Tromba.
Tell us about the quartet, how it was formed, it's raison d'etre.

It was Vickie's idea to get together and play. Originally it was just for fun, to help our playing develop and have a laugh together. For a few years we concentrated on building a repertoire, doing as many performances as possible focusing on giving an audience something really good. Now our focus is on building an international reputation, working with fine chamber musicians and playing great music. We are ambitious for the ensemble.

Click here to read the rest of the interview

COMMENTS