Blog » Soundings VIII at the Austrian Cultural Forum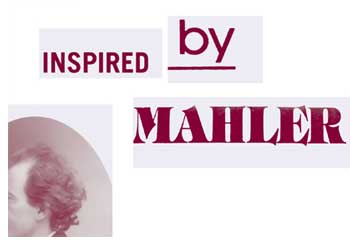 Being a composer can be an interesting experience when it comes to performances. Quite often, once a piece is off our desk and in the hands of whoever is kind, brave or foolish enough to want to perform it, there is a sense that we are ever so slightly (or, indeed, completely) superfluous to proceedings. We may be invited to the performance - for that glorious smile and wave moment - and, when unavoidable, a final rehearsal. But I can't shake the nagging thought that our presence is too often really just for show - a rubber stamp for the performance, an added (if questionable) thrill for the rest of the audience, or perhaps even a public buck-passing for the performers ("if you didn't like it, talk to HIM/HER"...).
However, every now and then, an event comes along which turns this all on its head, an event where everything is arranged to let us composers know - or at least make us feel - that someone really does want to know what we think about our music.
So I'm very fortunate this year to have been asked to take part in Soundings, an annual event set up and run by Andrea Rauter of the Austrian Cultural Forum London. Started in 2004, Soundings brings together 6 composers - three each from the UK (or at least based here) and Austria - and some of the UK's top performers at the Austrian Cultural Forum in South Kensington for a week. During the week, the performers have open rehearsals with the composers; the composers get to talk about their work, both in formal presentations and over lunch; various eminent musical personalities are invited to discuss new music - again, both formally and informally; and two concerts of music by the resident composers are presented. In a situation like this, the composers have the opportunity to work intensively with the performers to develop performances that are truly collaborative, they get to know one anothers' work intimately and exchange ideas, and the audiences have an opportunity to hear carefully prepared performances in a friendly, serious but relaxed atmosphere.
This year, pianist Mary Dullea has curated two concerts in which the Fidelio Trio (Darragh Morgan, violin; Robin Michael, cello; Mary Dullea, piano), soprano Patricia Rozario, mezzo-soprano Loré Lixenberg, flautist Rowland Sutherland, clarinettist Tom Lessels and speaker Gerald Davidson perform music by myself (Robert Fokkens), Ian Vine, Emily Howard, Elisabeth Harnick, Stephan Maria Karl and Gerhard Krammer. The theme of the week is "Inspired by Mahler" - taking into account the great Austrian composer's 150th birthday. Other events during the week include presentations by the composers, and discussions with Gillian Moore (South Bank Centre), Clarke Rundell (RNCM, Ensemble 10/10), Matthias Lošek (Wien Modern), and broadcaster Annette Moreau.
The main events of Soundings VIII - the two concerts - are on Wednesday 12 and Thursday 13 May at the ACF London (28 Rutland Gate, London SW7 1PQ). So if you'd like to hear some interesting new music presented by excellent performers next week - and see some contented composers into the bargain - join us next week in South Kensington.
COMMENTS