Blog » Interview with Pete Harden, Artistic Director of Ensemble Klang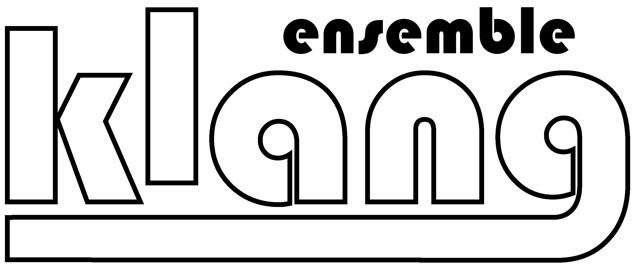 Ensemble Klang are a Dutch-based new music ensemble that have been making great waves in the Netherlands and further a field for the last few years. I have known some of the members of the group for nearly ten years now, and seen them grow as an ensemble into one of the premiere new music groups of our time. They have just released three new CDs, each disc dedicated to the music of a single composer one of which features my music. I thought it a good time to interview Pete Harden, composer, guitarist and artistic director of Ensemble Klang about the group, their background and what it's like being a new music ensemble in the 21st century.
Can you tell us a little about your background, how you got started in music, how you ended up in contemporary music?
These days I am a walking cliché: a guitar-playing composer who used to play in bands! Well, with Ensemble Klang I kind of still do play in a band.
As a child in Hampshire (UK) I was a chorister in the local Abbey choir and learnt classical guitar, switching to electric as a teenager. So my early musical experiences mixed Gregorian Chant, Nirvana and 'Switched on Bach' (one of my parents' favourite LPs!). While at university (Birmingham) I played in bands as well as new music groups before moving to the Netherlands for further studies in composition with Louis Andriessen. That was ten years ago now, and I've remained in The Hague ever since.
After finishing studies I found I had built close working relationships with performers here, I had some pieces to write, and Ensemble Klang was already busy. Looking back now, I see that I've been gradually drawing myself into a position where I can make the music that I love the most, performing it and composing it.
Tell us about how Ensemble Klang got started; how did you get involved?
All seven of us studied, more-or-less simultaneously, at the Royal Conservatoire in The Hague. We had played together within larger (up to 40-piece) new music ensembles and the group came out of a desire to form something slightly less unwieldy. Important criteria were that we would perform without a conductor, and that we would have a fixed set of performers: so we'd work more like a band or a string quartet, developing our sound and technique together so that we'd play with one musical mind.
The instrumentation of the group (2 reeds, trombone, percussion, piano/keys, guitar and a sound/electronics guy) gives us a flexibility which not only has a wide dynamic and coloristic range, but also a sound that can touch on diverse stylistic worlds: not only Dixieland, Rock, Big Band, even Jazz Fusion, but also Lachenmann, Lucier, Glass and of course Andriessen. But basically we were seven people with a serious hankering for contemporary music!
You seem to have a very hands-on approach to artistic direction. You approach composers rather than the other way around. Can you explain the reasons behind that choice and what they mean for the group?
Well, I should first say that we have worked with composers who have approached us, so I don't want to in any way discourage composers from contacting us! But you're right, we tend to make the first move.
Because of the unique instrumentation of the group we only ever play works specifically written for us. And being a chamber group we all get pretty personally involved in each project – we give everything we have to each new piece, we believe there's no point doing it otherwise. There's no one in the group who simply turns up for rehearsals: we're all in contact with the composer; involved with workshops on material at various stages of composition (depending on what's needed); and everyone mucks in with a multitude of behind-the-scenes tasks. So everyone is quite heavily invested in each piece, which means that the decisions about which composers we work with are made quite carefully.
We're also not tied to performing a certain number of programmes or concerts per year so we have the freedom to play only when we find a composer with whom we want to work, and then only presenting it when we're ready to. It sounds simple, but it's a luxurious position to be in – one that keeps all of us passionate and enthusiastic about every next concert.
We're known for working with a circle of composers of our own generation, composers with whom we're building hopefully long-lasting relationships – Peter Adriaansz, Kate Moore, Andrew Hamilton, Matt Wright, Roi Nachshon to name but a few. But we also work with composers who are already more established and whose music we adore – people like Heiner Goebbels, Tom Johnson, Phill Niblock and Louis Andriessen.
In terms of style we have no agenda. We cert




COMMENTS