Blog » No swearing, no blues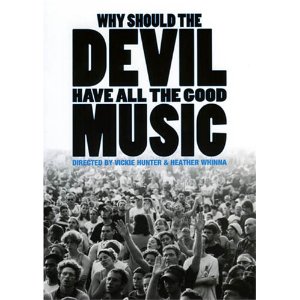 A director friend told me the other day about a well-known annual Irish arts festival where some events are held in the local cathedral and, although the church hierarchy is very supportive in general of the programmes, the two rules for concerts and plays there are that there must be no swearing and no blues. Because blues, of course, is the devil's music. This reminded me of Cliff Richard's song from a few decades ago, Why should the devil have all the good music? and the notion that did and still does exist in certain circles that there are such things as good and bad music purely because of genres rather than content. I remember, being closely affiliated in my youth with my university's Christian Union, how there was then even a notion that Stravinsky's Le Sacre was aberrant in some way – those naughty rhythms, perhaps.
Are these ideas simply the result of a misplaced Puritanism, the same kind which has led one bishop in Tipperary to ban concerts of any music from the local churches? Was Plato perhaps on the right track when he warned against the dangers of music because it could adversely affect the temperaments of listeners? Would he, in fact, be less worried if he could hear much of the music being written today? Because, to my ears, the notion of music as an emotional medium, a notion I cherish, seems to be out of favour with a number of today's composers. To be sure, we are, on the face of it, far removed from the heady days of number matrices and the myriad other devices for keeping the composer and his or her music as far from each other as possible, but on closer inspection it still seems to be deeply uncool to express oneself through one's music. Instead we are offered an endless parade (no pun intended there!) of irony and repetition, dumbed-down and numbed-up tinkling and electronica, a blurring of job descriptions between composer and sound artist warmly embraced by night-time DJs everywhere so that the last thing one can hope for, in concert or on the radio, is the opportunity to feel something.
Yes, I'm over-dramatizing the situation, but I can't help feeling that the desire to express something – anything - is seen too often as Bad Taste, and I'm not sure how we came to be in this position, or how to get out of it. Other than to keep doing what we – we expressionists – are doing.
COMMENTS