Blog » Stuart MacRae Interview



Stuart MacRae first rose to prominence when his Violin Concerto was performed at the 2001 Proms by Tasmin Little. His 2008 piece Gaudete - also featured at the Proms - set the poetry of Ted Hughes and marked a significant development in his musical language. Recently he has written a number of stage works, including The Assassin Tree (2006) with a libretto by Simon Armitage and Remembrance Day for Scottish Opera's Five:15 series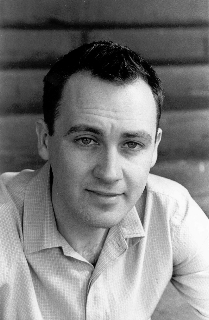 Tell us something about your background.

I was born and brought up in Inverness, though both my parents are from Skye so I spent a lot of time there too. Both my parents have 'normal' jobs, but they've been members of the Inverness Gaelic Choir for as long as I can remember - so music was always encouraged at home. I left school early and went to Durham University to study music, then Guildhall to do a Masters in composition, finishing when I was 20. I was in a big hurry in those days, for no particular reason. After that I stayed in London for a few years, spent a year in Paris and then moved to Glasgow, where I'm still based.
Click here to read the rest of the interview

COMMENTS