Blog » UK Music encourages composers to respond to Online Harms White Paper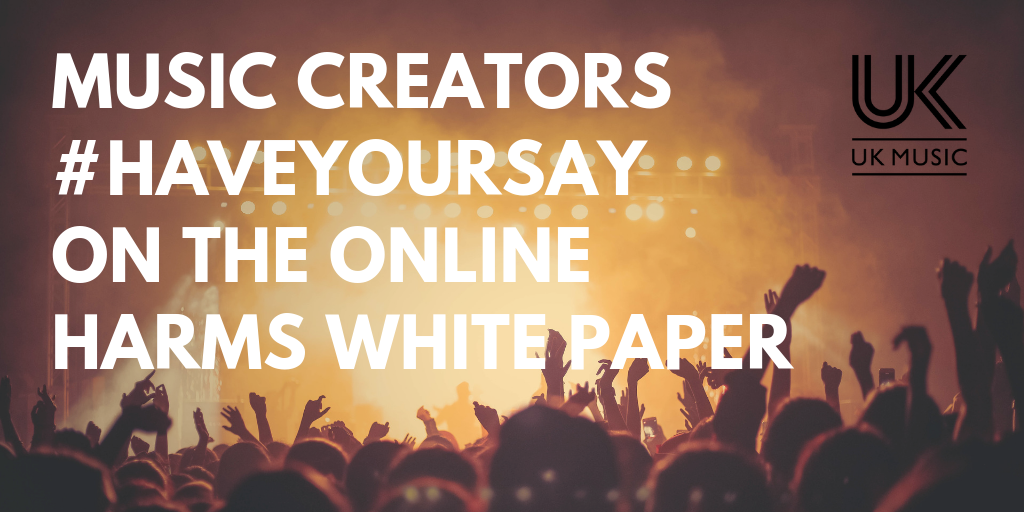 UK Music is asking composers to respond to a government consultation which will be fed into its Online Harms White Paper. Part of the paper's remit is to make tech firms more responsible for the content that they publish online. This then is an opportunity for creators to ask for better protection against copyright infringement and unfair working practices, such as poor renumeration.
More details, here.
The survey itself can be found, here.
COMMENTS