Blog » Madeleine Mitchell Interview



Christian Morris talks to Madeleine Mitchell, who will be giving the world premiere of a newly discovered work by Grace Williams on 7th September and whose new album, Violin Muse, will be be released on the Divine Art record label in October.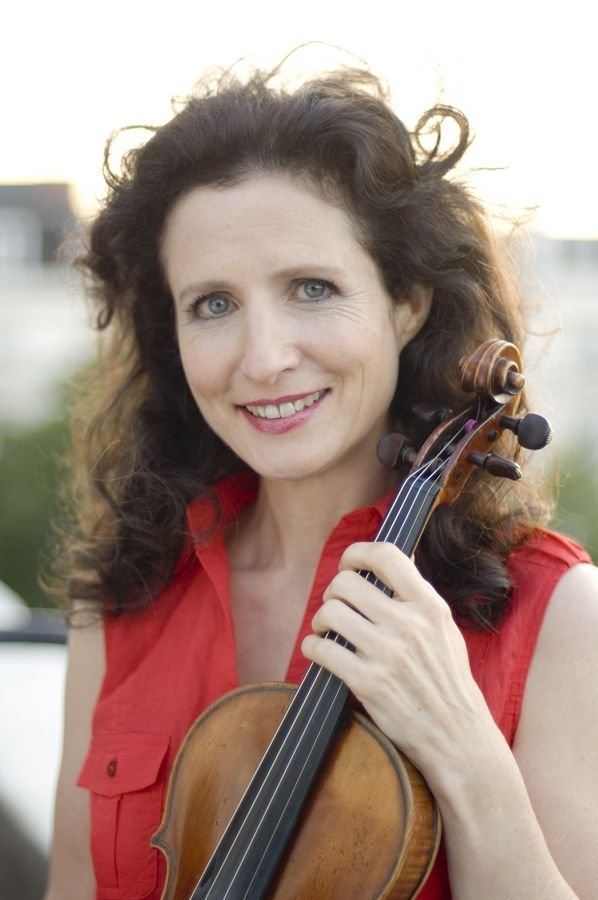 Madeleine Mitchell. Photo by Rama Knight
Tell us about your new album, Violin Muse.

This is a collection of seven world premiere recordings of violin works by established living UK composers. Five of the pieces were written for me (three as gifts), which I've premiered between 2007–15, and I've worked with all the composers on the album. It's good to have a concerto—Guto Puw's Soft Stillness(based on lines from Shakespeare's The Merchant of Venice)—and violin duos—Judith Weir's collection Atlantic Drift (celebrating the flow of traditional music between the British Isles and North America)—as well as five pieces with piano—by Michael Nyman, David Matthews, Michael Berkeley, Sadie Harrison and Geoffrey Poole. It creates an interesting mix of textures. There's a lyrical thread linking many of the works, which I think suits the violin. I'm pleased to be joined by the BBC National Orchestra of Wales under Edwin Outwater, pianist Nigel Clayton and violinist Cerys Jones; and that it's my second album for Divine Art.

I've been fascinated by the violin as a muse for composers, painters and writers and it's interesting that significant composers for the violin didn't play the instrument but collaborated with and were inspired by violinists. I've been privileged to have had around 30 works written for me over some years.

Your association with living composers goes back to the beginning of your career. Apart from those represented on this new disk, are there any highlights from these working relationships, not just in terms of the finished piece but also in the collaborative process?

I started out as the violinist/violist in Peter Maxwell Davies' seminal group The Fires of London, whilst beginning a solo career in more standard repertoire and some teaching. It was through Max that I met several composers who then wrote works for me. The first I commissioned was *Brian Elias's Fantasia for a London recital prize I'd been awarded by the Kirkman Concert Society, where I wanted to include a new piece along with Brahms and Bartok. Piers Hellawell then wrote me a violin concerto, Elegy in the Time of Freedom (1992); James MacMillan two pieces—*Kiss on Wood and *A Different World; and Robert Saxton, whose sextet I played with the Fires, wants to write me a violin sonata next year.
Click here to read the rest of the interview
COMMENTS