Blog » Philip Sawyers Interview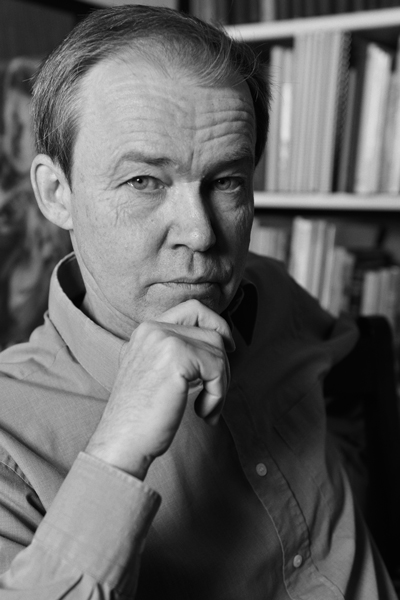 Ashwood Photography London
Christian Morris talks to Philip Sawyers, whose Symphony No. 3 will be premiered by the English Symphony Orchestra on 28th February at St John's Smith Square, London.
Tell us a little about your background. How did you come to compose?
Almost as soon as I started learning the violin at the age of 13, making up music just seemed a natural thing to do. I was very lucky at Dartington College of the Arts, where I studied for my A-levels, in having an inspirational teacher in the person of Helen Glatz. She held a 'composers' workshop' every Friday and we were encouraged to bring anything we had written, however incomplete, to have played through and given her perceptive observations. It was a marvellously practical way to learn your craft. At the Guildhall I was a first study violinist so composition was not part of the course and I was left to find my own way. I had pieces performed and received various comments from my peers and from some of the composition staff. My most memorable occasion was conducting my Symphonic Music for Strings and Brass and having Rubbra make encouraging remarks about it.
You seem to have led a busy professional life after studying at Guildhall. Was there much time for composition?
After the Guildhall I had to make a living and again was lucky in getting a contract with the ROH orchestra where I played from 1973 to 1997. During that time I also freelanced with other orchestras, including the LSO and BSO, and, amazingly, found time to play in some light music and pop sessions as well! The marvellous thing about the ROH was the list of amazing world-renowned conductors and soloists, of whom I have many happy memories. This clearly left little time for composition but, although fellow musicians and audiences enjoyed my music, it was distinctly out of fashion. In the late 60s and into the 70s only the fashionable avant-garde composers following on from Stockhausen and Boulez seemed to get commissioned and large organisations like the BBC seemed only interested in 'cutting-edge' work. This I found hugely discouraging as a mostly 'tonal' composer and that played some part in my drop in output during those years.
Click here to read the rest of the interview.
COMMENTS