Blog » Christmas Shopping



I don't know how many shopping days or sleeps there are until Christmas, but I'm beginning to be fairly stressed about buying presents. There are two problems: people asking me what I want and people not telling me what THEY want. It's not really in the spirit of things to make Christmas lists, but they certainly help to relieve the pressure a little. Here are a few suggestions of my own, either things you might like to ask for or, perhaps, presents that might interest the composer in your life…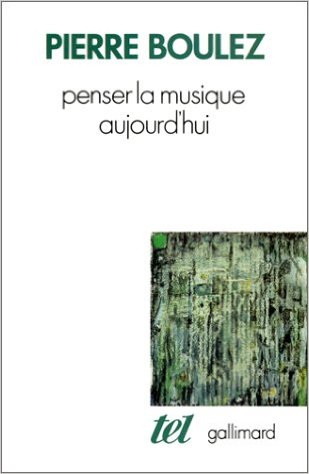 Pierre Boulez: Penser La Musique Aujourd'hui (£2-6)
A friend said to me recently that few musicians write as beautifully as Pierre Boulez. It is true; this is not just a manual of his technical approach to composition but an arresting book of musical philosophy. Even if the compositional issues may, nowadays, seem arcane or even convoluted, this is a key text in understanding twentieth-century music. The English translation, entitled 'Boulez on Music Today,' is out of print but easy to locate secondhand on AbeBooks or Amazon.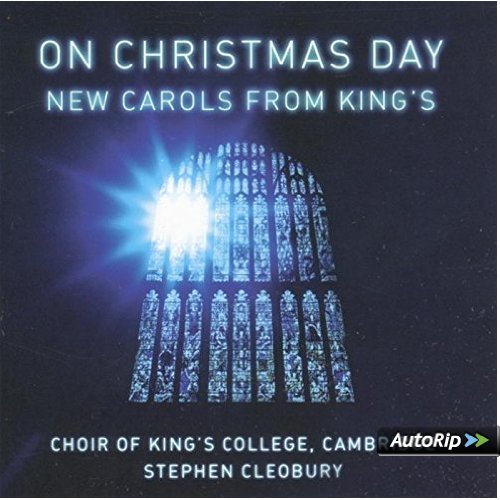 One Star at Last BBC Singers, Stephen Cleobury (MP3 download, £8)
New Carols from Kings, Stephen Cleobury (MP3 download, £15)
Stephen Cleobury is synonymous with the BBC Singers, Kings and carolling. One of his first acts on being appointed at Cambridge was to begin a tradition of commissioning a new work each year for the famous Festival of Nine Lessons and Carols. The Kings album brings together all of these new carols up to 2004 (we could do with an update). The BBC Singers recording also contains a selection of contemporary carols. There is some overlap with the first, though not enough to make it redundant.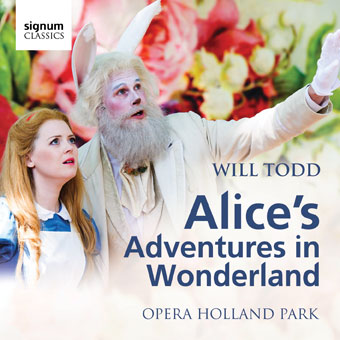 Will Todd: Alice's Adventures in Wonderland (CD, £12)
Gerald Barry: The Importance of Being Earnest (CD, £13)
These contrasting CDs illustrate the vitality of new music. The Todd, as I mentioned in an earlier review, wears its antecedents like a rose, not remotely self-conscious when pastiching and parodying popular musical styles. The result is both immediately accessible, fun and so much more than the sum of its parts. The Barry, by contrast, is written in a much more challenging and technically consistent idiom. He manages to pull off a similar trick, however, the music being effervescent and witty. If in doubt just listen to the outrageous and hilarious piano solo that prefaces the words 'Did you here what I was playing? I don't play accurately. Sentiment is my forte.' Infectiously entertaining.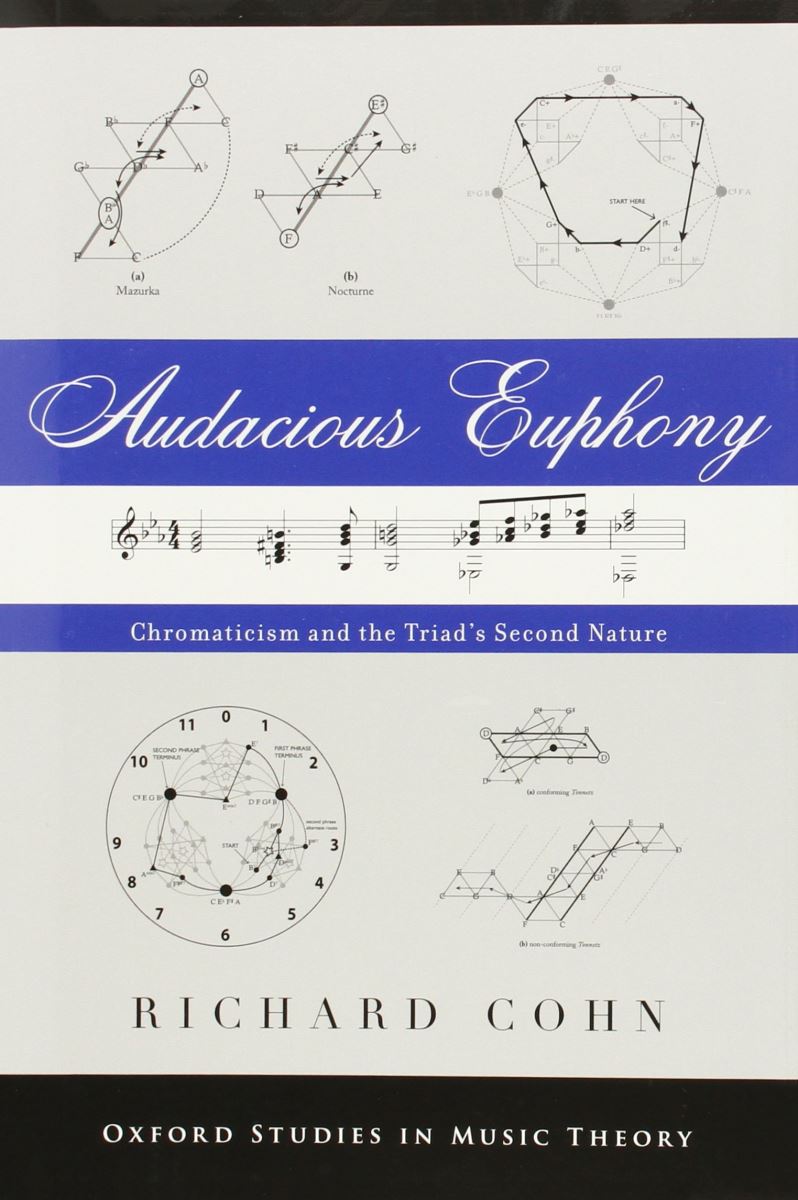 Audacious Euphony: Chromatic Harmony and the Triad's Second Nature (Oxford Studies in Music Theory) (£25)
On the recommendation of a friend, this book is on my own Christmas list. I haven't read it yet, so it may seem a little strange me mentioning it here. What it appears to promise, however, is fascinating: a systematic explanation of how composers have been able to avoid tonality and atonality, following a middle path that allows them to flirt with both. My own music sits in the middle like this and I'm rather hoping that some technical explanations might help me to tidy up some of my compositional thinking…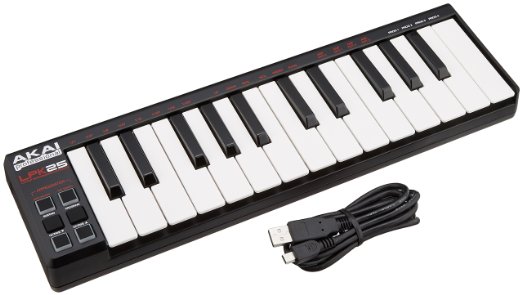 AKAI LPK25 | 25-Key Ultra-Portable USB MIDI Keyboard Controller for Laptops (£31)
I can't fault this little keyboard. Over the last couple of years it has been from West Wales to Mexico, Guatemala, Switzerland, France and then back again. The keys are small, which in turn allows space for two octaves whilst keeping the whole thing diminutive and light, important considerations when on the move. It's certainly not for playing but, as an input device for Sibelius, it's allowed me to continue arranging and composing wherever I have been.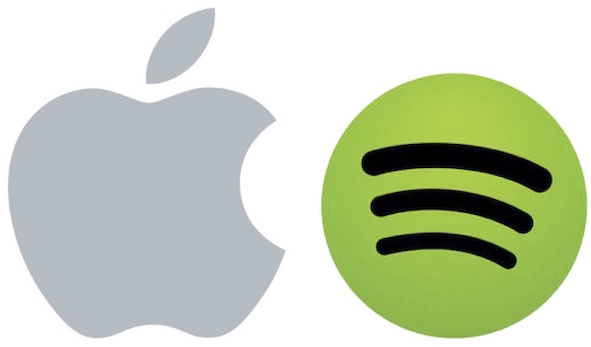 Spotify or Apple Music Subscription (price varies: see description)
Actually these don't appear to be as straightforward to give as presents as you might hope: not only is there the three-month trial period with Apple Music, which would anyway reduce the impact of such a present, but neither specifically allow you to give the service itself. You can, however, buy a Spotify gift card which can be redeemed against a subscription. Similarly, with Apple, of course, you can buy iTunes tokens, the problem being that the present-receiver will probably end up buying something completely unrelated from the iTunes store.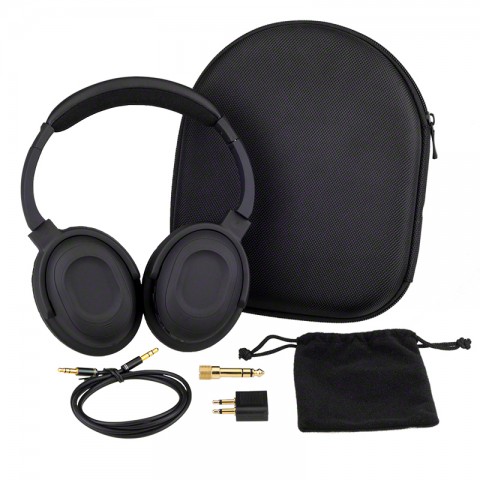 Over-Ear Headphones (£31–£270: several suggestions)
I've tested a number of different over-ear headphones recently. If you're looking for noise cancelling I suggest two options. Cheap and cheerful are the 7dayshop AERO 7 Noise Cancelling Headphones (£35). I've had a pair of these for a year. The sound at this price is more than acceptable, the noise cancelling as effective as anything I've heard elsewhere. The only downside is that I find them uncomfortable to wear for more than a couple of hours at a time. It will come as no surprise that my high end recommendation goes to Bose QuietComfort 25 Noise Cancelling Headphones (£270). They are incredibly comfortable, have much better sound, though, in my opinion, the noise cancellation is not substantially better than the cheaper pair. For those not worried about noise around them or, for that matter, about it escaping from the headphones and annoying others then open-backed are a good way to go. A great pair of headphones in this class are Sennheiser's HD598 (£130). The cream colour even look pleasingly retro. For a compromise between an open design and full noise cancelling go for a fully closed headphone. In this case an excellent option are Bose SoundTrue II, the sound is balanced (so many headphones I tried were bass-heavy) and detailed. Even better, in my opinion, are AKG's K550. They are good value at £110 and the sound is superlative. If you don't believe me, take a look at What Hi-Fi's review.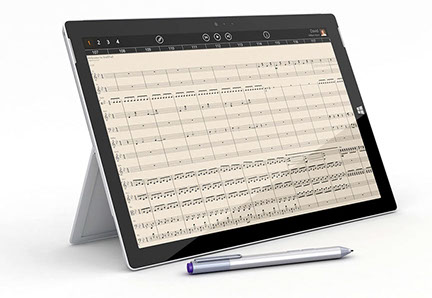 Microsoft Surface Pro 4 (from £749), Staffpad (£54) and Sibelius (prices vary: around £460 for pro version with yearly upgrade plan)
An extravagant present, I admit. It also sticks in my craw a little to recommend it since I normally prefer Apple products. Unfortunately, there is no Apple equivalent that comes close to the elegance of this score-writing solution. It's possible, of course, to run Sibelius on a Mac, but not the incredible new Staffpad programme, which closely mimics the feel of writing music with pen and paper – Mac doesn't support touch input. The iPad, which does have this input, does not run Sibelius. Unfortunately, at the moment, neither does it support Staffpad, though you might consider Notion, which has just added handwriting and stylus support. Even then, the fact of the matter is that to run legacy programmes like Sibelius and stylus-based products requires two machines if you are an Apple user and one if you buy something like the Microsoft Surface. Pull your finger out Apple!
COMMENTS