Blog » Michel Pascal Interview



Christian Morris talks to French composer Michel Pascal, whose 'Requins' and 'Never Die' are premiering at the 2015 MANCA festival.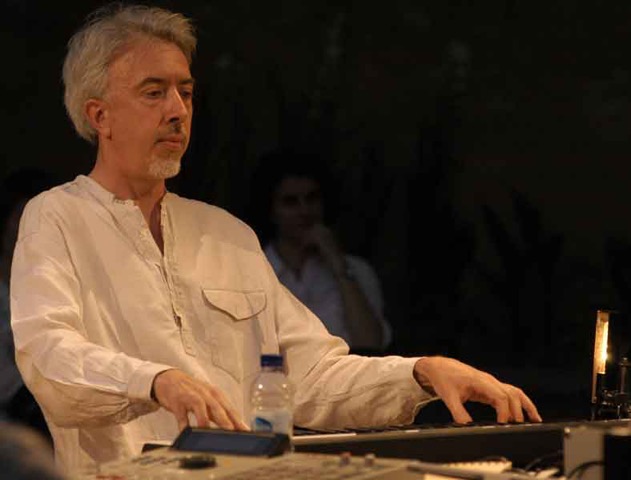 Photography © Luc Henri Fage
What was your earliest success as a composer?

The first piece that received a good audience outside the conservatoire area was an acousmatic music composed for a painter named J.M.Sorgue. A series of very large ink drawings called "Falaises et Emergences", on view at the Musée Granet in Aix-en-Provence in 1980. The funny thing is that the same piece was played in Albi the year after and Jean Etienne Marie heard it there without meeting me. Because he liked it he contacted me and offered me to be his assistant at CIRM in 1982. This is why I'm now in Nice.

Who or what has influenced your style? I'd be very interested to hear about your experiences being taught by and/or working with Amy, Berio, Lutoslawski, Dutilleux, Xenakis and others.

Many people and experiences influence one's style. Some on very large scales, some other only with a few words given at the very right moment. I met the composers that you talk about and many others in very different situations, some in workshops, others in close professional situations, some very briefly, others around classes along a year or more. Even people that have nothing to do with music can influence your style. For example, during a concert with Jean Etienne Marie in Valberg under snow, I was remembering a childhood memory coming from another mountain, waiting that my father will stop speaking with his cousin in a mountain farm stuck under snow. The farm clock was ticking and the conversation was so incredibly slow, very few words, very much silence thinking between them, and time almost cruelly measured with this beautiful ticking... Jean Etienne Marie smiled to me and told: "so you had good composition teacher".

As a student in music, I've been bewitched by the ability to design, transform and precisely set the inner matter of sounds with electroacoustic techniques, even more today with the computer power. So most of the great French electroacoustic composers have influenced me. With a special thought for Bernard Parmegiani who died 2 years ago, and he was a delightful human being. I was also amazed with the Ligeti's pieces of the seventies decade, with the freedom thinking of several composers (including Berio and Dutilleux). It is impossible to tell in a few words about one's influences and give names without forgetting some. More, you may be changed by one piece or even a part of the piece, and do not like the rest of the composer's production forever. It does not matter, I like when contemporary musicians give us to hear things that raise questions. They are part of a movement of fertile human ideas, a picture in sound of their time. From the moment you accept to renew your usual way of listening, open your mind to different point of views, forget hearing (and thinking) on a pre-fabricated level, there will be so many beautiful and interesting things to discover: no end until life itself ends.
>> Click here to read the rest of the interview

COMMENTS