Blog » September Festivals



Musikfest Berlin (2nd–20th September)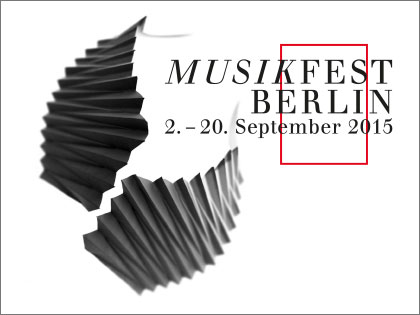 Over the course of 19 days there will be 30 events featuring over 70 works by 25 composers, played by 30 orchestras, ensembles and by countless soloists. All this will take place at the Philharmonie, its Kammermusiksaal, the Haus der Berliner Festspiele, the Passionskirche and at the Martin-Gropius-Bau.
The Musikfest Berlin starts under the title Tehillim with an event on the eve of the opening concert in the Philharmonie's Kammermusiksaal: Steve Reich's psalm recording, which will be performed by Ensemble Modern and the Synergy Vocals. Schönberg's oeuvre unfolds in a series of 15 concerts interwoven with pieces by Gustav Mahler. The highlight of this series is the oratorio Die Jakobsleiter with Deutsches Symphonie-Orchester Berlin under Ingo Metzmacher; and Glückliche Hand with the Berliner Philharmoniker under Sir Simon Rattle. Karlheinz Stockhausen's Michaels Reise um die Erde will be presented in a quasi-concertante version at the Haus der Berliner Festspiele on 18th.
Beethovenfest Bonn (4th September–4th October)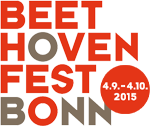 The festival, with a programme of 54 events, is being held under the motto 'Variations'. Starting from Beethoven's '33 Variations on a Waltz by Anton Diabelli', musical variations pervade the entire programme. Variations appear in large-scale orchestral works and in chamber music, in changes of instrumentation or in witty variations on variations.
Whilst the programme focuses on core classical repertoire, there is also some contemporary repertoire to be found. There is the first performance of a new version (for two cellos and orchestra) of Sofia Gubaidulina's Two Paths on 11th; two chances to hear Salvatore Sciarrino's Quando ci risvegliamo on 12th; and a concert of works by Iván Fischer on 20th.
There will also be three dance productions with live music paying homage to Beethoven the 'avant garde' composer. One of these, entitled Landscape, is being staged by the minimalist Saburo Teshigawara with composer/pianist Francesco Tristano and the dancer Rihoko Sato. It will also include music by J.S. Bach and John Cage.
Ultima: Oslo Contemporary Music Festival (10th–19th September)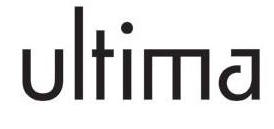 Billed as 'the premiere contemporary music festival in the Nordic region', it takes place at venues all around Oslo: the Norwegian National Opera & Ballet, Oslo Concert Hall and the University of Oslo's Great Hall as well as in small clubs, shop premises, industrial premises, museums, schools and outdoors. The Ultima Festival aims to promote artistic distinctiveness, trends and innovation and to make music of a high artistic standard accessible by everyone.
Events include: Adam and Eve–a Divince Comedy, a new burlesque comic opera on fundamentalist religion and misogyny by Cecilie Ore on 11th and 12th; a chance to hear Harry Partch's microtonal instruments in action on 12th; Gérard Grisey's Le Noir de L'Etoile for six percussionists, a spectacular work that has never been performed in Norway, on 16th; world premières from Jon Øivend Ness and Øyvind Torvund on 19th at 3pm and from Andre Bratten/Ole-Nerik Moe in the evening.
Also throughout the festival is the ULTIMA ACADEMY – a series of academic and public lectures, screenings and workshops in parallel with the Festival. The theme this year is 'On Nature'.
Warsaw Autumn International Festival of Contemporary Music (18th-26th September)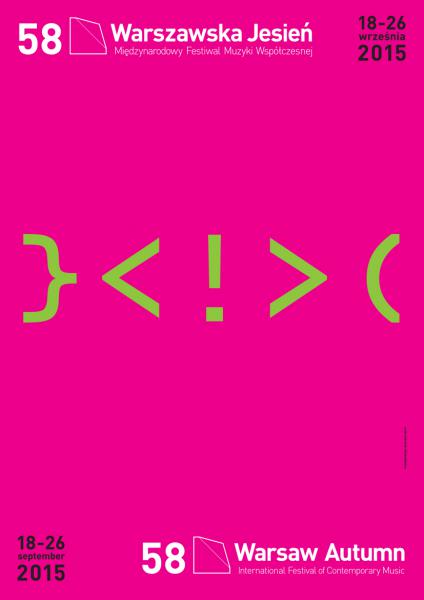 The theme of the 58th Warsaw Autumn's programme is dynamistatic, a word that describes music that is both static and dynamic at the same time. Though this is a rather convoluted hook on which to hang a lot of different music, it doesn't distract from a lively and interesting programme. Composers represented include: La Monte Young, Alvin Lucier, Phill Niblock, Stefan Prins, Raphaёl Cendo, James Dillon, Brian Ferneyhough, Philippe Manoury, Giacinto Scelsi, Toshio Hosokawa, Gérard Grisey, Ray Lee, Hans Abrahamsen, Paweł Szymański, Johannes Kreidler and Jagoda Szmytka. There will be a celebration to mark the 90th birthday of Pierre Boulez and 80th of Helmut Lachenmann with a performances of Boulez's Dérive and Lachenmann's Air during the festival's opening concert.
Interesting programming will also go hand-in-hand with lively presentation. Włodzimierz Kotoński's Étude concrète (For One Cymbal Stroke) will, for example, be presented as an installation in a deserted century-old apartment house. It will run simultaneously with a second installation, which will discreetly present the voices of former residents of the house.
COMMENTS