Blog » November Festivals and Premières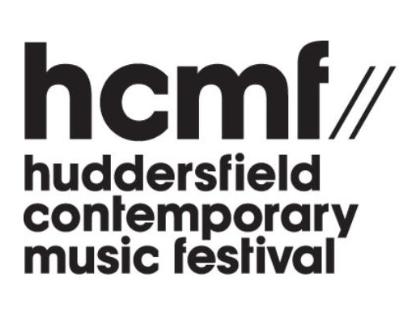 I mentioned Wien Modern in my last concert roundup, though it barely qualified to be included, since most of its concerts fall in November. If you are lucky enough to be in Vienna from the end of October I urge you to take a look at the festival website. There's much on offer: 12 concerts that include music from composer-in-residence Georg Friedrich Haas, world premières aplenty, symposiums and films. There are up to five events per day, so there is the opportunity to immerse yourself in the festivities or, alternatively, pick and choose.
There always seems to be a music festival at Lucerne and in November it is the turn of Lucerne Festival at the Piano. Whilst there is a wide range of core repertoire on offer, especially Beethoven, contemporary music does not, sadly, get much of a look in. Two of the pianists play their own works: Vestard Shimkus his Dreamscapes Nine Etudes for Piano on 26th and Marc-André Hamelin his Variations on a Theme of Paganini on 30th. There is also an offstage Jazz festival at various hotels in Lucerne from 25th – 30th.
In the UK, the Huddersfield Contemporary Music Festival, runs from 21st – 30th November. This year's composer in residence is James Dillon, with two major premières: Stabat Mater Dolorosa for the London Sinfonietta and BBC Singers and Physis I & II on Saturday 29 November played by the BBC Scottish Symphony Orchestra. There will be a 40th anniversary tribute to the Arditti Quartet, celebrated with the world première of a new work for them by Marco Stroppa, and the opening concert will mark the 80th birthday of Christian Wolff, which will include his works 37 Haiku, For Six or Seven Players and the UK première of Trust. There are also new works from Larry Goves, Alexander Schubert and Pedro Álvarez.
Away from the festival scene there are some noteworthy premières in November. Sally Beamish's Equal Voices, based on poetry by Andrew Motion, receives its first performance at the Barbican on 2nd; there are world premières of four audio-visual collaborations given by Ensemble Matisse at Kings Place, Kings Cross on 3rd; the UK première of Alexander Goehr's …between the Lines on 8th; Miriam Mackie's new work reflecting life in the last war Still in this World on 9th; Michael Finnissy's Remembrance Day, a major new work for baritone, choir and orchestra on wartime texts by Henry Lamont Simpson on 16th; and the chance to hear eight works for obbligato instrument and ensemble by talented teenage composers as part of a BBC SO Inspire project at Maida Vale on 23rd. Two opera events also not to be missed: the world stage première of John Adams' The Gospel According to the Other Mary with performances from 21st November until 5th December; and Music Theatre Wales's tour of Philip Glass's The Trial, with performances in Oxford, Basingstoke, Cardiff, Mold and Birmingham.
COMMENTS