Blog » Felix Meyer Interview



Christian Morris talks to Dr. Felix Meyer, Director of the Paul Sacher Stiftung, Basel. Established by conductor and patron Paul Sacher, the Foundation is one of the most important archives of twentieth and twenty-first century composers' manuscript material.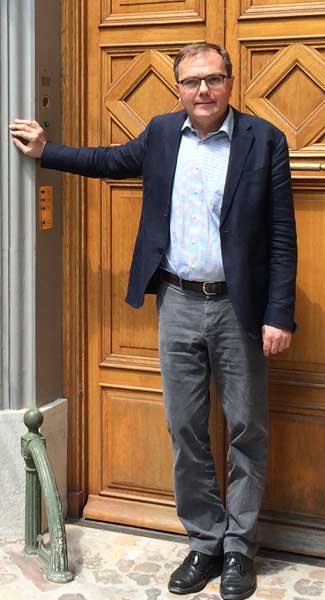 Felix Meyer
We're here to talk about the Paul Sacher Stiftung, but it would be nice to know a little about Paul Sacher the man to begin. Tell us a little about him: his background and how he came to be in a position to found the institution.

Well, he was was a musician born in 1906 who came from very humble origins. He studied musicology at university, at the same time learning to conduct. This was the time after the First World War when there was a reaction to everything that was considered to be romantic. That included an indifference to the traditional symphonic repertoire. So in 1926, when he was twenty, he founded the Basel Chamber Orchestra, playing old music and new music, excluding, basically, all of the nineteenth century. He conducted this group for sixty years.

He always told a story that when he studied musicology his professor said to him that you had to do a dissertation, it being, more or less, the thing that you needed at the end of your studies. His professor gave him a subject. It was a Beethoven topic and that made him decide not to finish those studies but really to do something, not against Beethoven but against what that represented. For him it was always, from the beginning, old and new. That meant pre-nineteenth century and post-nineteenth century.


So the entrepreneurial drive was there before the financial means were at his disposal?

Absolutely. We have to bear that in mind because there have always been people saying that he could do what he did because he was wealthy. He was not wealthy in 1926. He married Maja Stehlin in the 1930s and she had been married to the heir of Hoffmann-La Roche who had died in an accident. So it was only in the early thirties that he had access to money. Of course, once he was wealthy he could proceed on another scale, that's quite clear. He could then commission famous composers to write pieces for him. That is what he became best known for – his championship of contemporary music, but he also did continue to conduct classical and especially pre-classical music for many decades.
>> Click here to read the rest of the interview

COMMENTS