Blog » Seven More Centenarians



Whilst chatting to a friend recently he confessed to 'centenary fatigue'. It wasn't, he said, that he was bored with hearing music by Benjamin Britten. He did feel, however, that spending an entire year playing music by a composer whose work is often played anyway was a wasted opportunity. He extended that argument, though less pointedly, to Lutosławski (who, in the UK at least, has received less attention). Why don't we, he suggested, explore music by centenarians whose music is less often played?

Inevitably this set me wondering whom these other centenarians might be, so I decided to have a bit of a dig around. Whilst I found many, only a handful had a discography big enough for me to construct what I was after: an alternative centenary celebration that didn't feature the big two. So here's my top seven, in no particular order. If you click on the name of the composer you can learn a bit more about them, the links on pieces will take you to relevant recordings on Spotify. If you have an account you can participate in this alternative celebration right away. If not, you will see some album information, which will help you track down recordings. Enjoy!

Jerome Moross (1913–1983)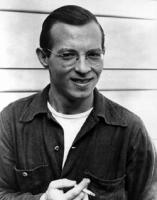 Born in New York, Moross who was a lifelong friend of Bernard Herrmann, with whom he shared an interest in writing for film and television. His best known film scores include The Big Country (1958), The Adventures of Huckleberry Finn (1960) and The Cardinal (1963). He also wrote concert works – including a symphony, a sonata for piano and a string quartet – and orchestrated for other composers, including Aaron Copland and Hugo Friedhofer.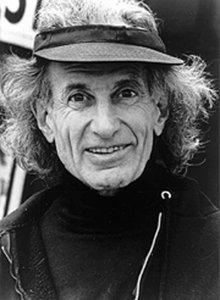 Henry Brant (1913–2008)
A Canadian-born American composer who developed the idea of spatial music, in which the location of instruments and singers is a compositional element. Whilst his larger works, such as Meteor Farm (1982), often include unusual instrumental combinations, he also experimented with homogenous instrumental timbres, as in Orbits for 80 trombones, organ and voice; Ghosts and Gargoyles for 9 flutes; and Angels and Devils for 11 flutes.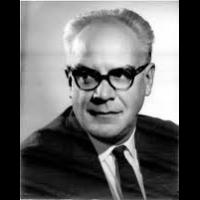 Alvin Etler (1913–1973)
Another American composer. His compositional style was inspired by Bartók and Copland as well as by some aspects of jazz. His best-known works are for wind (Etler, himself, was an oboe player), including his Quintet for Brass Instruments and Fragments for woodwind quartet.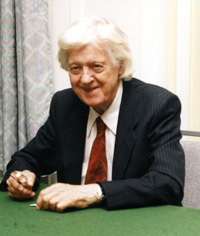 George Lloyd (1913–1998)
A British composer relatively well-known on these shores, but less so elsewhere. His style was staunchly conservative, which tended to divide opinion, even if few doubted his orchestral mastery. He is best known for his twelve symphonies and a number of concertos. His final work was his Requiem, completed three weeks before he died at the age of 85.
Maurice Ohana (1913 –1992)
An Anglo-French composer with a penchant for microtonality. This trait may have been influenced by his interest in Mediterranean folk music, especially Andalusican cante jondo. It is evident in such works as Si le jour paraît for ten-string guitar and Tombeau de Claude Debussy. A good starting place for getting to know his dense style is on Erato's Ohana: The Collected Works.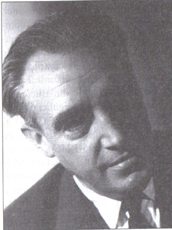 Constantin Silvestri (1913–1969)
A Romanian musician whose work as a conductor tends to obscure his significant output as a composer: he wote over forty orchestral, chamber and vocal pieces. One of his best known is his early Three Pieces for Strings. To learn more about him, it is worth reading the interview with Anda Anastasescu on CT, a Romanian pianist who has done much to champion his work.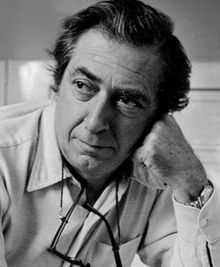 Norman Dello Joio (1913–2008)
An American composer with a conservative outlook. He studied with Bernard Wagenaar at the Julliard School and later with Paul Hindemith. Within the wind band world he is quite well known, especially for his frequently performed Fantasies on a Theme by Haydn. Other important works include Meditations on Ecclesiastes, for which he won a Pullitzer Prize for Music, and his Variations, Chaconne and Finale.
COMMENTS