Blog » Alba - revisiting the past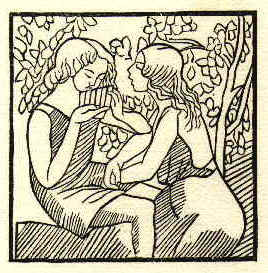 In the introduction to his play 'Jaques and His Master' Milan Kundera writes the following:

"I often hear it said that the novel has exhausted all its possibilities. I have the contrary impression: during the four hundred years of its history, the novel has missed many possibilities; it has left opportunities unexploited, roads unexplored and calls unheard."

It's an intriguing thought, and one that doesn't sit well with the conventional mindset that culture should always be evolving in some aggressively unique way. Contemporary music in particular still values the acquisition of new forms and compositional techniques (above the importance of content) even if it's many years since anything genuinely 'new' came along.

For most composers the trajectory of their creative development is a linear one – an unbroken line connecting each work with the next – and I've experienced this myself, gradually modifying the way I write as new ideas and influences are assimilated. So I was surprised to find that when I came to composing tangos I could creatively vanish and immediately arrive somewhere else in a 'Beam me up, Scotty' fashion: materialisation within an alien musical language.

Tango arrived in my life by chance – the opportunity came to compose a new work for the London group Tango Volcano and I just jumped at it because like many classical musicians I'd fallen in love with the music of Piazzolla. At first I saw this as simply a fun and curious thing to do, without realising the musical possibilities it would open up. This first piece, Milonga Azure, has since been played in over twenty different instrumentations, from duo versions right up to an arrangement the BBC Concert Orchestra commissioned for a 'Discovering Music' programme on Radio 3 on the history of tango.

Alba, for violin and piano, was one of the tangos that followed soon after Milonga Azure. I've rarely written a piece so fast; the first two pages emerging virtually complete as quickly as I could scribble them down (by contrast, another work of the same period, Spanish Café, took several attempts, and four years, to reach its final shape!). The mood of Alba is one of melancholy and nostalgia; emotions that are central to tango. This backward glance – a re-imagining of the past – is something that has always been part of Western culture. It can be traced from Homer and Virgil, through to Picasso, Cocteau, Maillol, and many others. The intersection of different styles and periods blurs the boundaries of the artwork, producing a quality that transcends the differences of idiom, time, and place. Alba emerges from impressions of earlier violin repertoire, but seen through a 21st century lens; refracting its tonal and rhythmic constituents in ways that are unfamiliar. Alba has had many performances in recent years, mostly on violin, but on sax and flute as well, and current performers include Noah Getz in the US and Mifune Tsuji in the UK.

Tango has given me the chance to journey down some of those unexplored roads that Kundera writes about - looking forwards, but also backwards.

The woodcut illustration for this post is by Aristide Maillol.
COMMENTS