Blog » Anda Anastasescu Interview



Christian Morris talks to Anda Anastasescu, pianist, founder of the London Schubert Players, champion of Romanian contemporary music and creator of the European Union-funded Invitation to Composers project.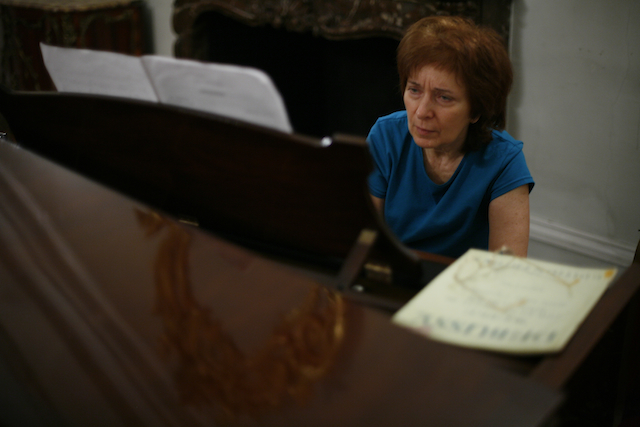 Anda Anastasescu
Tell us a little about your background in Romania.

My mother was musical and played the piano. She would have liked to have become a professional but in her day women were expected to get married and have children. So we had a piano, a beautiful piano, at home. It's not that she inspired me to play, even though we would sometimes hear her playing the piano for a short while - rather, it was the occasional holiday that we took in the summer to a place where we met a piano teacher. After the war Romania's education and cultural life was based on the Soviet model. In the late Fifties we met this teacher who had started to teach at the then only music school in Bucharest. She persuaded my mother to take me there with my sister for an audition. This is how it all started. The jury found us to have a very good ear, very good rhythm and very good this and that. So we started at music school.

How old were you at the time?

I was eight, which was late, but in Romania we have no tradition of Suzuki, with children starting an instrument at three or four. But I caught up quite easily.

One associates the Communist model with very strict discipline and hot-housing. Was it like that?

All I can say is that the moment you stepped into a music school, it was taken for granted that you would be a very serious, committed pupil. Our teachers inspired us from childhood to love music and, in a sense, to make it our religion. So every piece of music we learnt meant that we had to explore our inner self very deeply and feel that we were giving ourselves totally to the piece we were performing. This kind of work demanded, even from a young child, quite a lot of concentration and dedication. You couldn't get away from it. I couldn't say that inside the school we were regimented or pressurised. Of course we had exams, concerts and auditions all the time, so you had to prepare. There was no other way. Teachers were also very generous with their time, so we had a very large number of long, private lessons for which they were never paid. We loved having these lessons; in fact, we didn't want them to end because we were exploring the mystery of what the composer was thinking, how we could understand and feel like him, and ultimately how we could achieve the best performance. It was absolutely fascinating.
>> Click here to read the rest of the interview

COMMENTS