Blog » September Concert Diary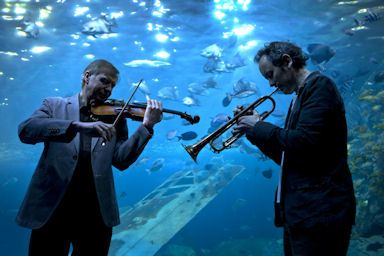 There are several festivals that feature new music in September. I've included a selection of concerts from them in my monthly round-up on CT's concert page. As always, however, a more complete programme can be found by browsing individual festival websites: the Warsaw Festival of Contemporary Music (16th-24th September); the Festival de Música de Alicante (21st-29th September); Musikfest Berlin (31st August-18th September); and Beethovenfest, Bonn (7th September-7th October). I should also make special mention of the Presteigne Festival, which I forgot last month. Whilst it started on 23rd August, it still has a few days left to run. There is much left to enjoy. Tomorrow, for example, there is the chance to hear Sally Beamish's String Quartet no. 2 'Opus California' and the world première of Michael Berkeley's Oboe Quintet. The festival's final concert on 28th August contains Paul Patterson's Allusions for two violins and string orchestra and the world première of the revised version of Sally Beamish's No, I'm not afraid.
Of the other individual concerts, Fish Music (see photo), taking place in Plymouth on 13th September, especially caught my eye. It comprises a sound installation where fish in an aquarium become musical notes. Their position in relation to a stave placed in front of them is interpreted by improvising musicians. Whilst its success no doubt relies more upon the skill of the performers than the position of the fish, the concept is a fascinating one; I imagine the combination of the hypnotic movement of fish and music is felicitous indeed.
COMMENTS