Blog » Molly Morkoski Interview



C:T talks to New York-based pianist Molly Morkoski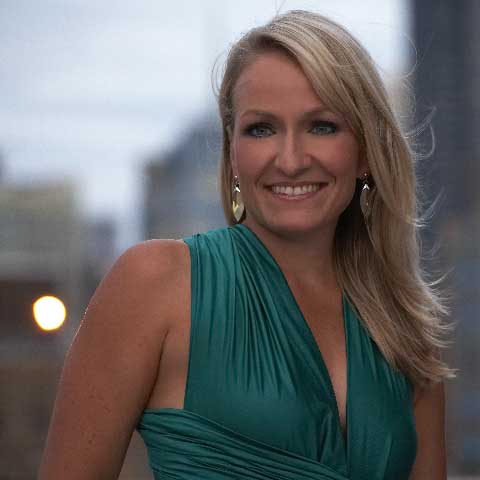 Molly Morkoski
Tell us something about your background.

I'm a pianist living and working in New York City. I moved to NYC on September 01, 2001 and, needless to say, that time was the most important historical moment in this city's history. I have many memories of that time, and all the years since, which give me ample reasons to be here and to stay here making music.

In the months that followed 9/11, however, it was relatively unclear to me whether I should stay and make New York City my home. But, in March of 2002, I became involved in a relatively new series at Carnegie Hall on the "Elliott Carter workshop" directed by Oliver Knussen, and subsequently, several other workshops since. I also became involved on their "Making Music" series and have had the opportunity, as a result, to meet many acclaimed composers, conductors, and performers and have made lasting, life-long bonds with several composer peers. As I worked to create a life in music in NYC during the years following, I continually reached out to many of the musical friends (now living in NYC) that I had met during my academic and festival years. It has never ceased to amaze me how small and generous the musical community is.

Tell us about your life prior to New York City.

I grew up in a small, mountain town in North Carolina. I started piano studies just before I turned 7 years old, and became more serious about my studies around 11 or 12, when I decided that I wanted music to be my life and career. I went to an undergraduate program at the University of North Carolina at Chapel Hill, and, after successfully completing it, went directly on to a master's degree program at Indiana University in Bloomington. After that, I went to study and earn my doctorate degree with Gilbert Kalish at Stony Brook, NY. I attended many of the more famous American summer festivals such as Aspen, Tanglewood, and Norfolk and a few other more specialized new music festivals along the way, like Bang on a Can's North Adams festival. Towards the end of my doctorate degree, and after working one summer with John Adams and David Robertson and a few of the Ensemble Contemporain members in Aspen, I applied for a Fulbright to apprentice with EIC in Paris and was awarded the grant and the opportunity to go and live abroad. It was a tremendous experience living in St. Germain-des-Près and experiencing the music scene and the life in Paris. After the experience of city living for the first time, I decided to move to New York City, which I did.
>> Click here to read the rest of the interview and to hear Molly playing Charles Wuorinen's Blue Bamboula
COMMENTS